Filmpodium
Steffi Riebe is a projectionist at the Filmpodium cinema. She makes sure audiences enjoy classic films without any interruptions.
If you're into analogue cinema, the Filmpodium should be one of your favourite haunts. It shows more analogue films than any other cinema in Zurich. This means the films sometimes tear, but Steffi Riebe is an expert in carrying out lightning-fast repairs.
'Sorry, we have to repair the film. It will start again in a few minutes.' No, we're not harking back to the olden days – this actually happened at the Filmpodium just a few weeks ago. But nobody in the audience got annoyed. Quite the opposite! They had a laugh about it with the stranger in the seat next to them because this kind of thing happens so rarely in today's digital world. In Zurich, only the Xenix, Uto and Filmpodium cinemas still use analogue projectors: 'We can repair a torn film in five minutes,' says projectionist Steffi Riebe. 'It takes much longer when a digital projector has a serious problem.'
That's because the Filmpodium is different – it's an art-house cinema.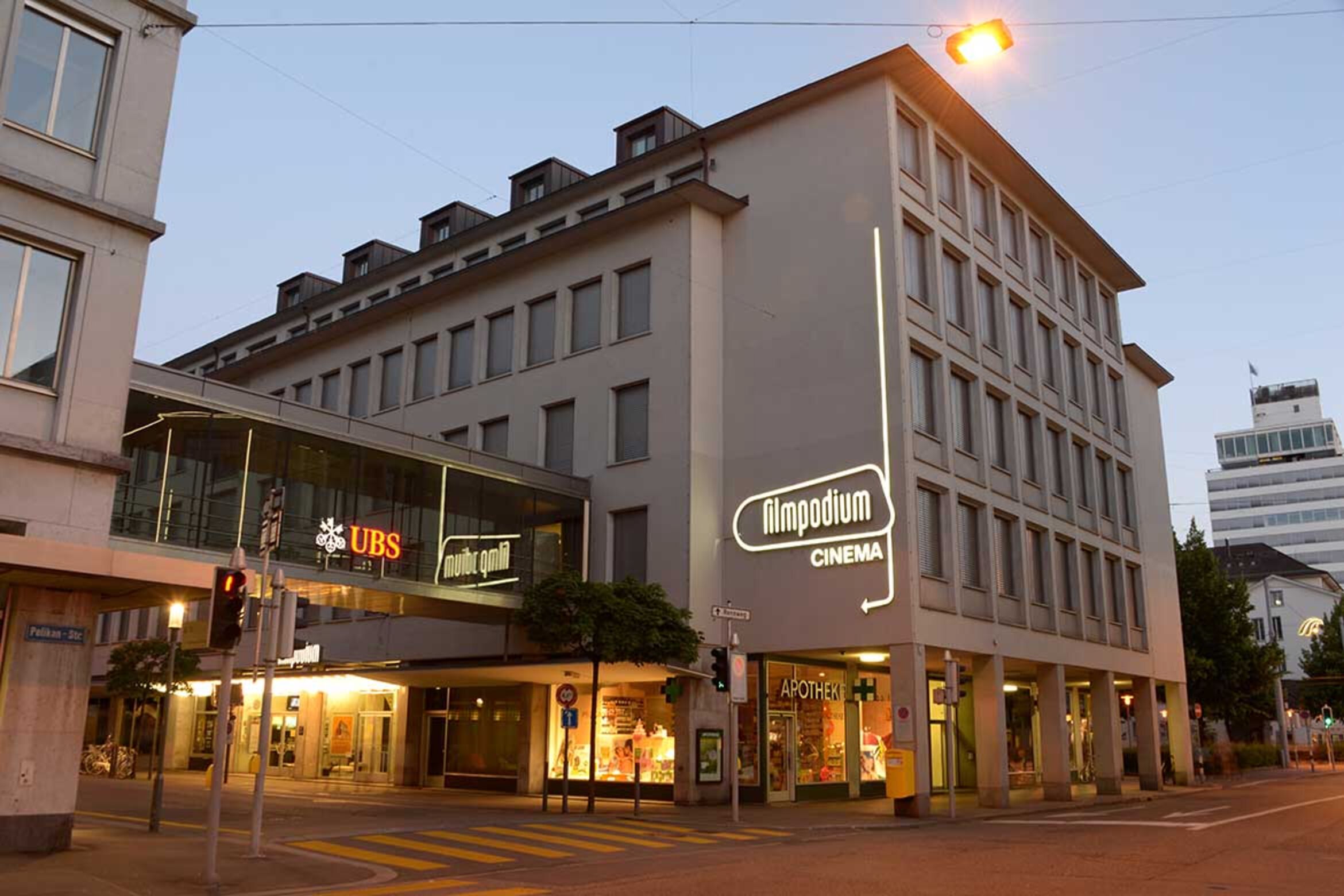 The Filmpodium shows about 350 films a year, more than all the other cinemas in Zurich put together. That's because the Filmpodium is different – it's an art-house cinema. It doesn't lure customers in with the latest Hollywood blockbusters or popcorn but shows old film classics that generally can't be found on DVD or streaming platforms.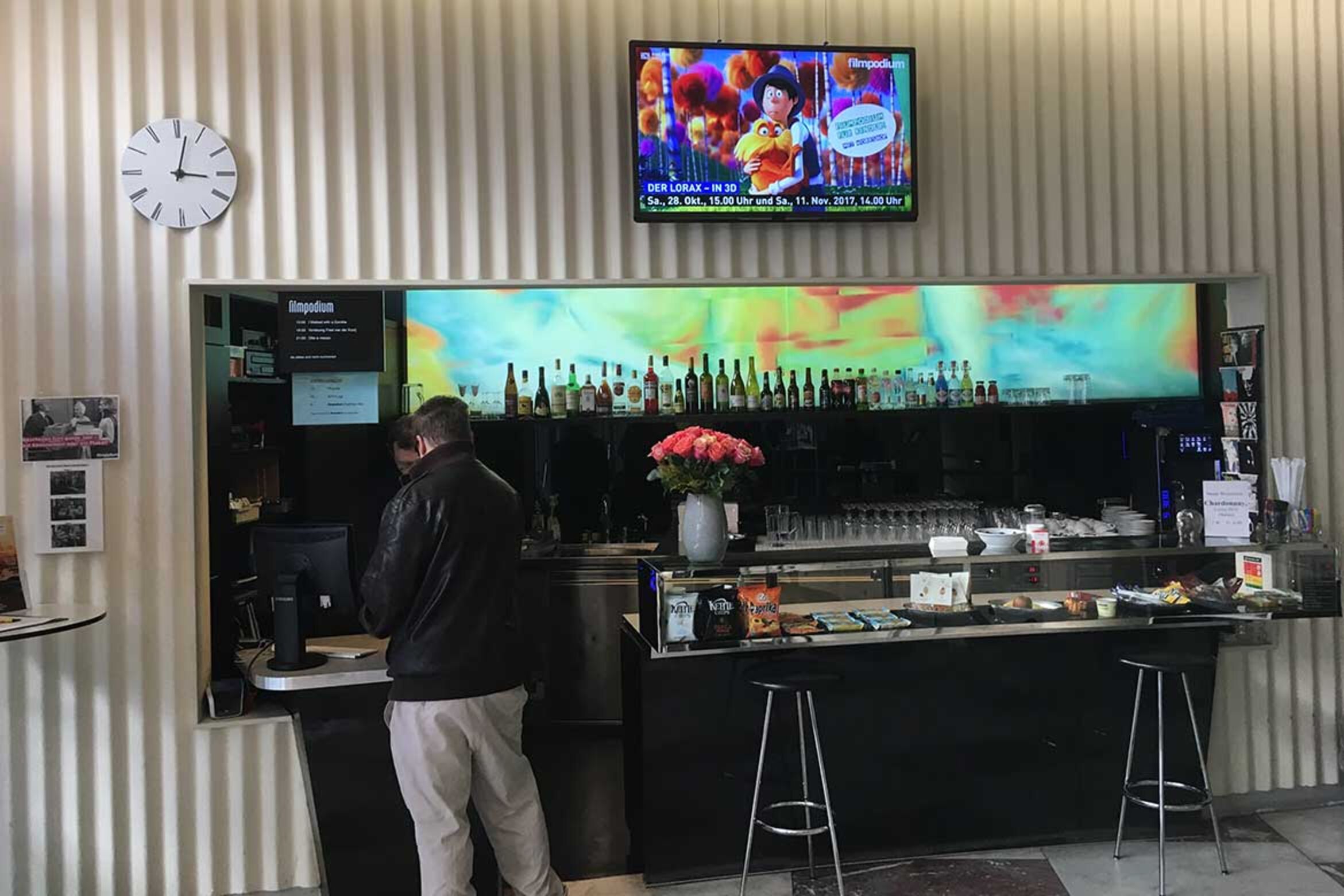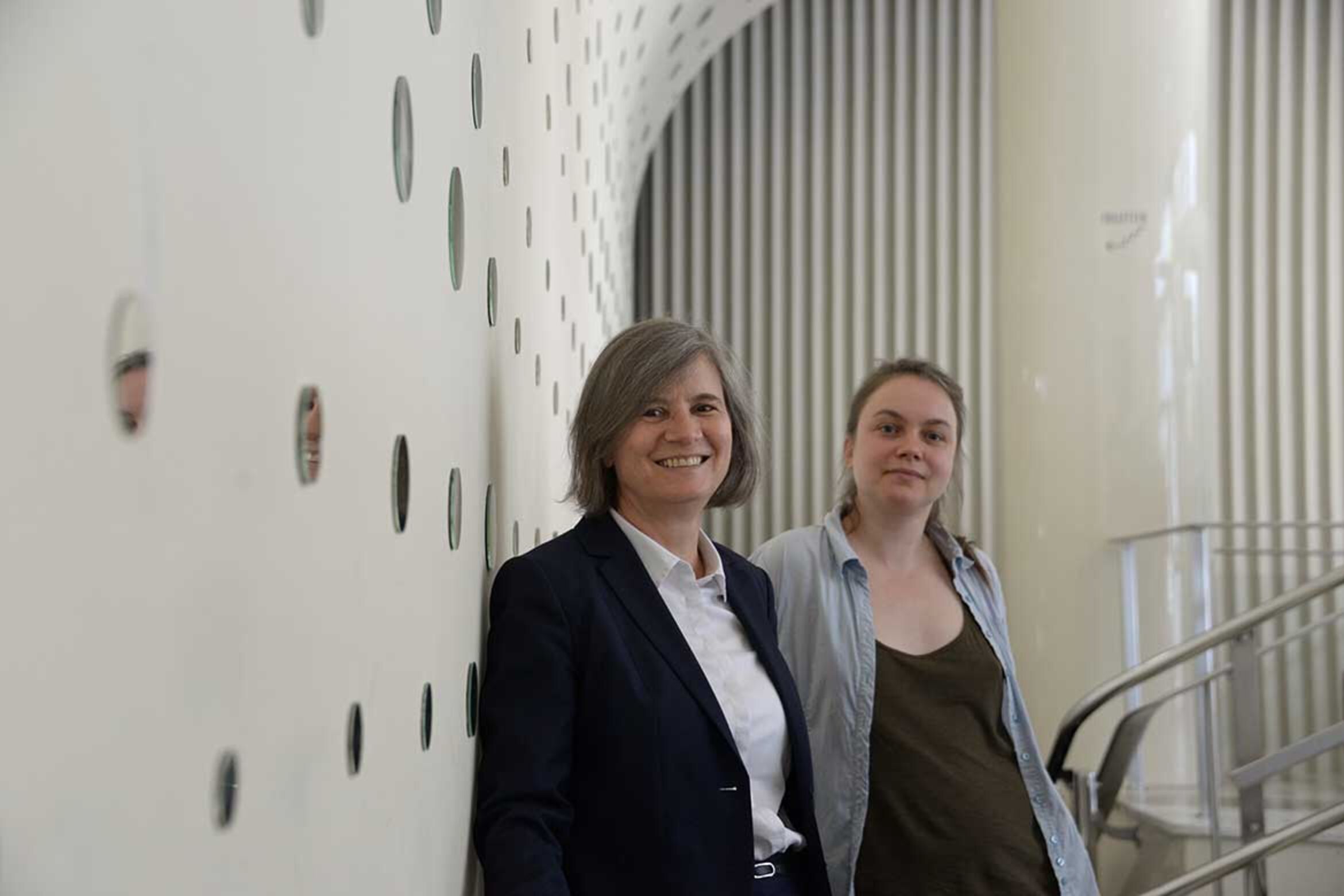 Putting the programme together is a lot of work. For example, 32 films had to be gathered from 15 different archives around Europe in order to put on a Billy Wilder retrospective. Filmpodium's director Corinne Siegrist-Oboussier says: 'It's simply not possible to run this kind of thing at a profit. The research alone is really time-consuming.'
You would expect the Filmpodium to be run by a subsidised association, but in fact it is operated by Zurich city council. The council's involvement began in 1986, after a three-year trial phase and a referendum. It is unique among Swiss cinemas.
You reach the projection room via the inner courtyard. It is piled high with boxes of film reels. 'Nowadays a lot of archives stipulate that film reels have to be projected one at a time,' says Steffi Riebe. 'This means that you don't have two film reels, each with half of the film, but five or fifteen. We're no longer allowed to glue these parts together, so we have to play them one after another like a DJ and fade them in every 15 minutes.'
It's noisy and hot in the projection room when the projectors are running.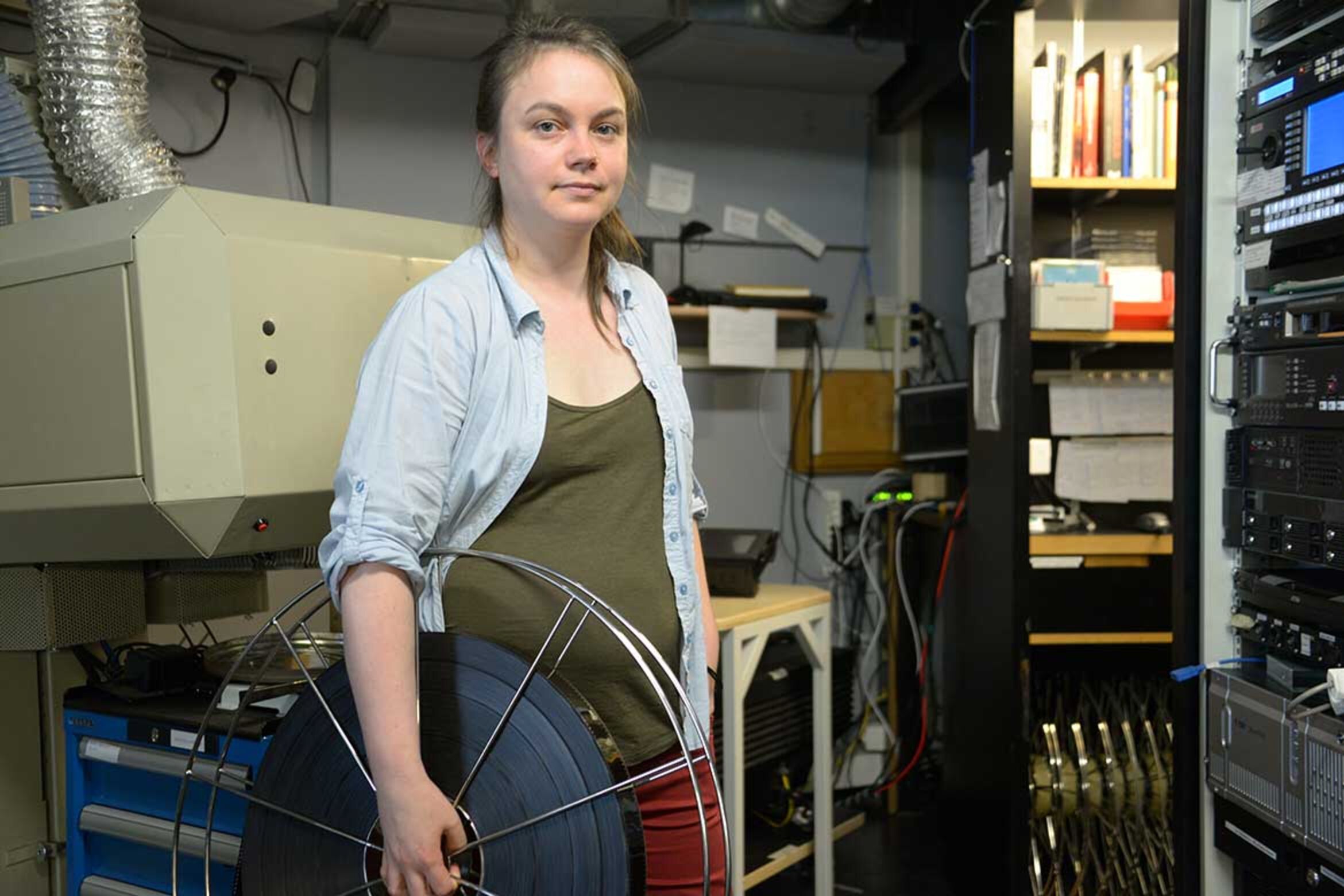 It's noisy and hot in the projection room when the projectors are running. The Filmpodium has two 16mm and two 35mm projectors, along with a digital projector that plays anything that has pixels. There's also a data projector, which is used for adding subtitles, because digital copies of old films increasingly come without them.
Corinne tells us: 'We used to get films from the Cinémathèque Suisse with German and French subtitles, but it no longer supplies films that are more than 40 years old unless they have been converted to digital, so now we have to order them from England. But they don't have subtitles.'
The 263 contoured seats can be a bit creaky.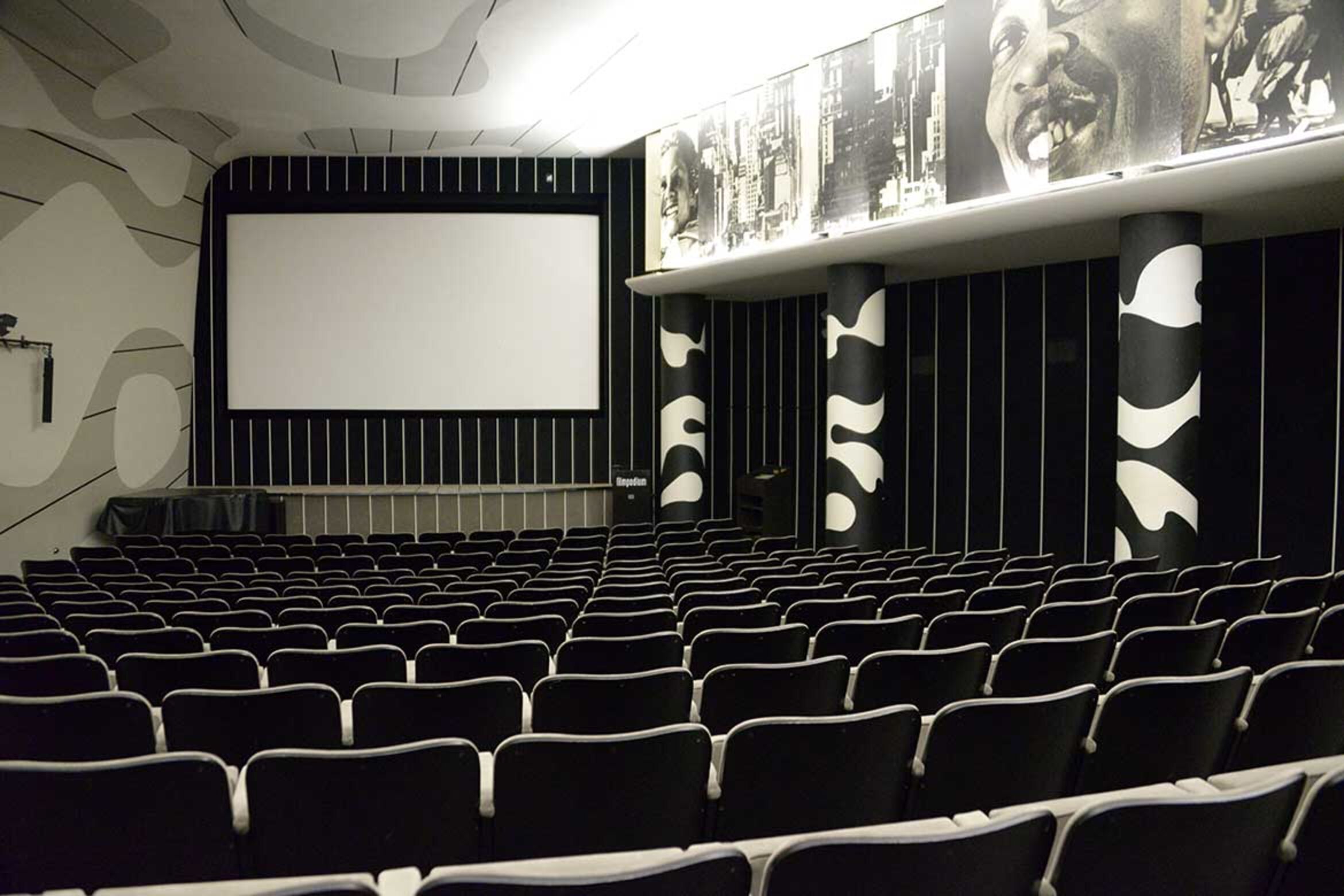 Working at the Filmpodium is not like working in a conventional cinema, and the same applies to the audience experience. Regulars know that if you want a central view of the screen you shouldn't sit in the middle of a row. You need to sit on the left, because the auditorium of the former Studio 4 cinema is asymmetrical. And the 263 contoured seats can be a bit creaky. With its psychedelic look, this historic, the listed auditorium feels like a gateway to another world.
The average age of the audience is over 50. Corinne bemoans the fact that young people – even film students – never set foot in the Filmpodium. It's hard to understand. At a time when vintage and retro, vinyl and Polaroid are all the rage, a cinema like the Filmpodium should also be a cult hit with the younger generation.
View posts by interests, or use the proximity search and additional filters.
Try it out
.
Save posts as favourites – simply click on the heart symbol in the upper right corner of the post.