Condomeria
This unique erotic shop is about to turn 30. Erika Knoll has been there from the very beginning.
Heinze Baumann and Erika Knoll's team has been advising customers in Zurich's old town since the early nineties. The specialist condom and sex toy shop Condomeria measures just 24 square metres – but it's the first port of call for sexual education and information in Zurich.
Heinze Baumann founded the condom shop on Zentralstrasse in 1989, in the midst of the HIV crisis. The store later found a permanent home on Münstergasse, measuring just 24 square metres. Back then, the product range included a small selection of condoms, a few lubricants, and other non-prescription contraceptives such as women's diaphragms.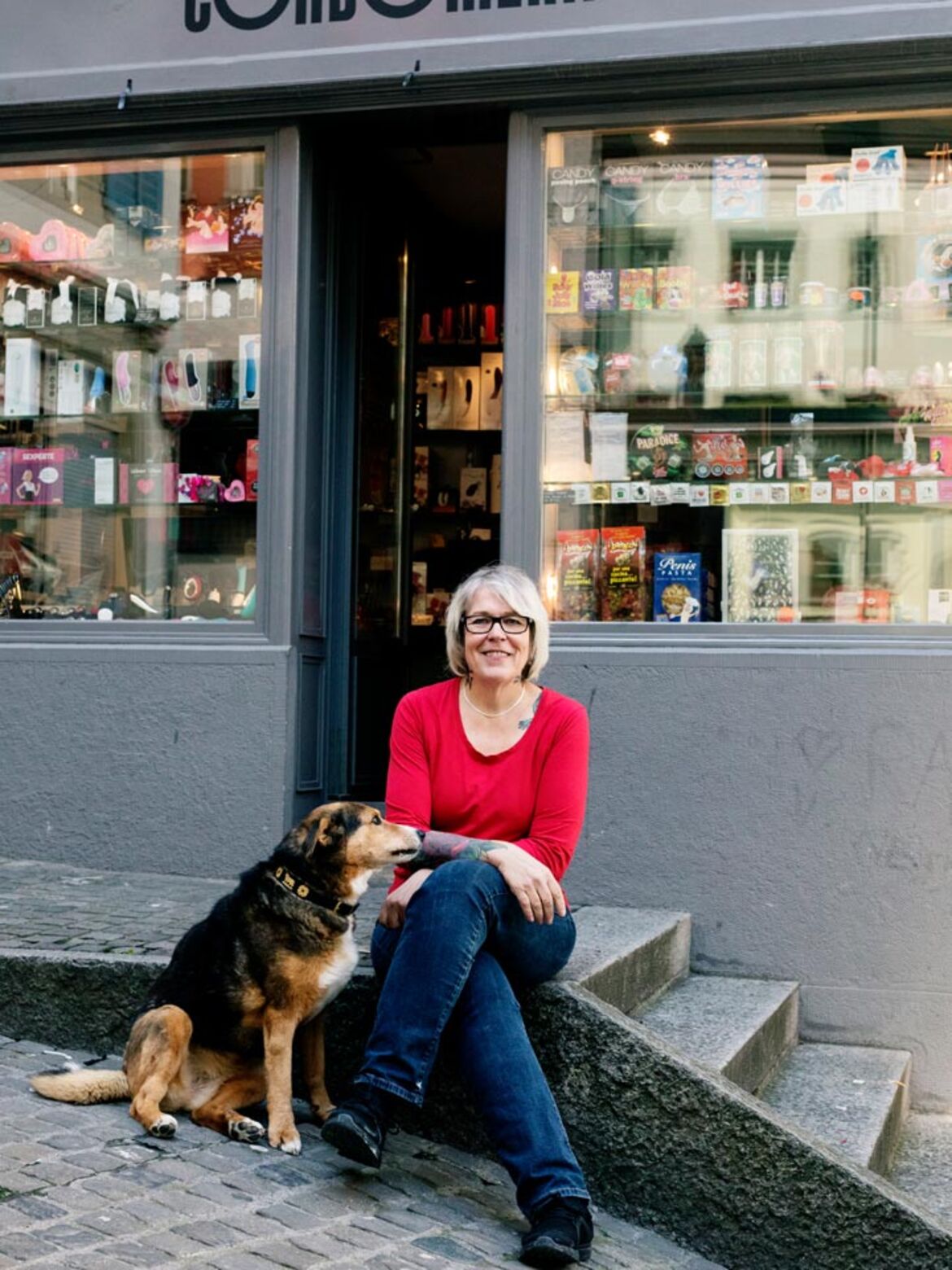 'To help people lower their inhibitions, we expanded our product range in the early nineties to include joke and gift items,' Erika Knoll explains. Both owners put a major focus on providing advice and information from the outset. 'The Condomeria was never intended to be your run-of-the-mill commercial shop,' explains Knoll. For example, they created a contraceptive case that they lent out to schools.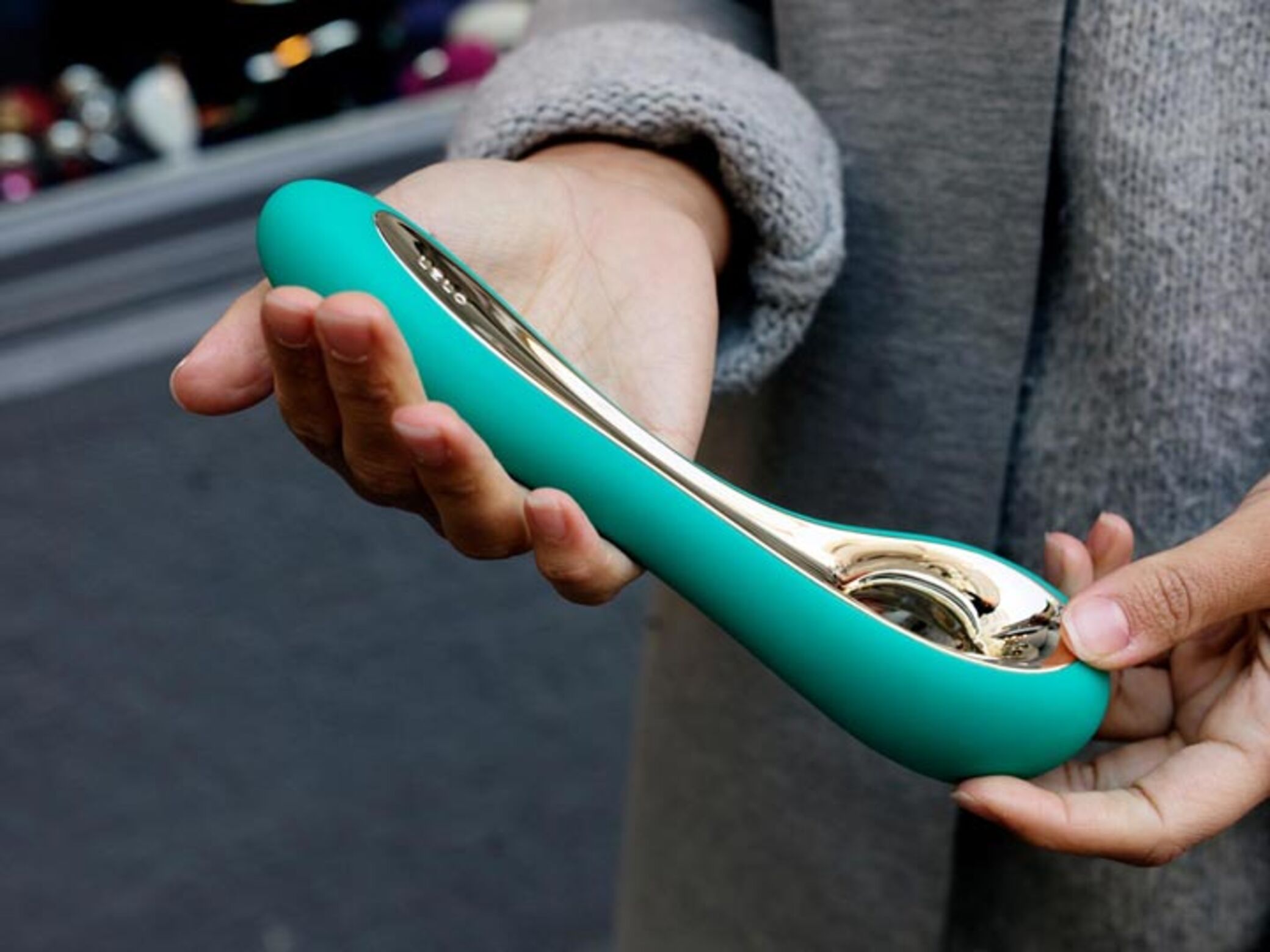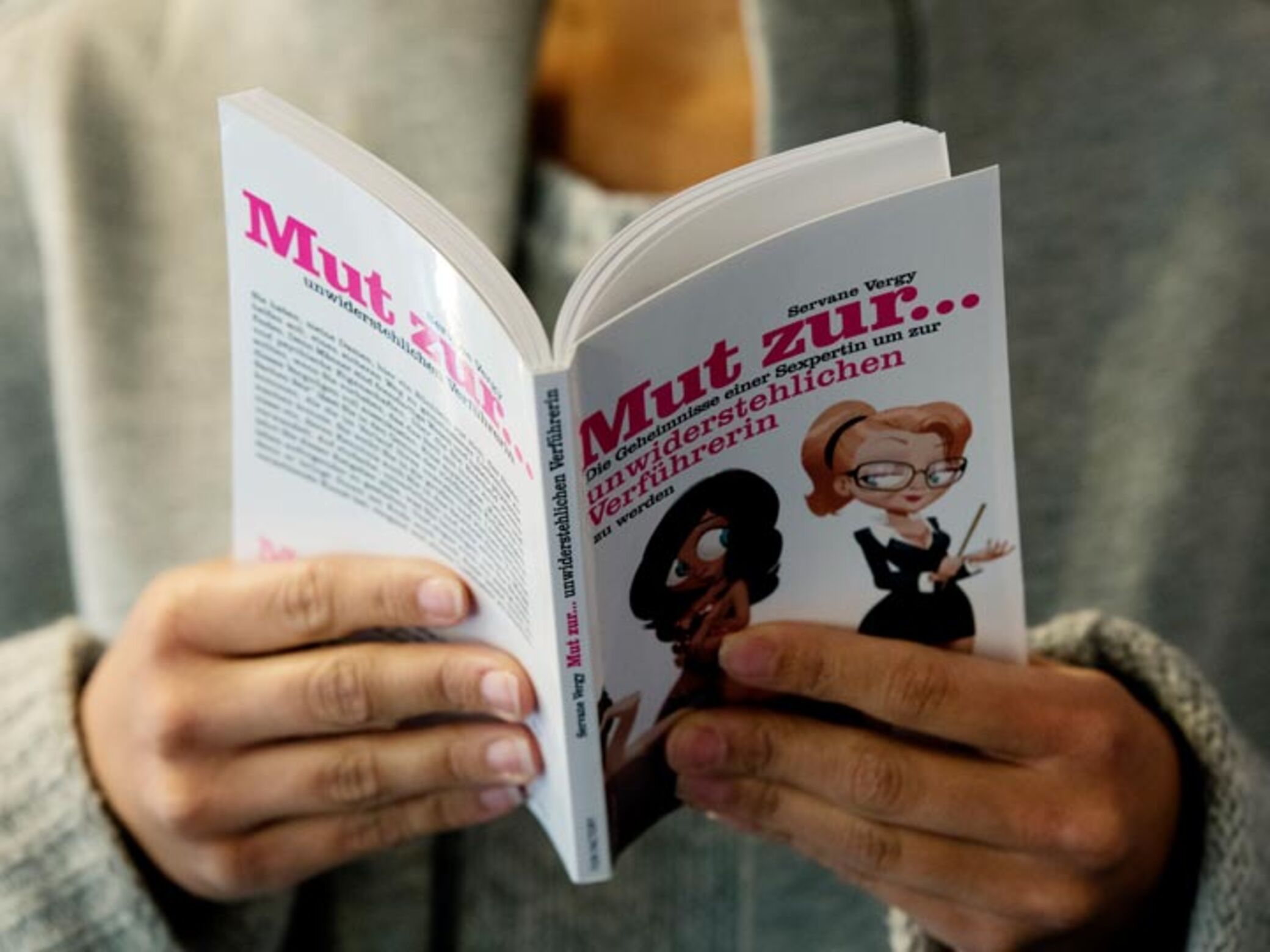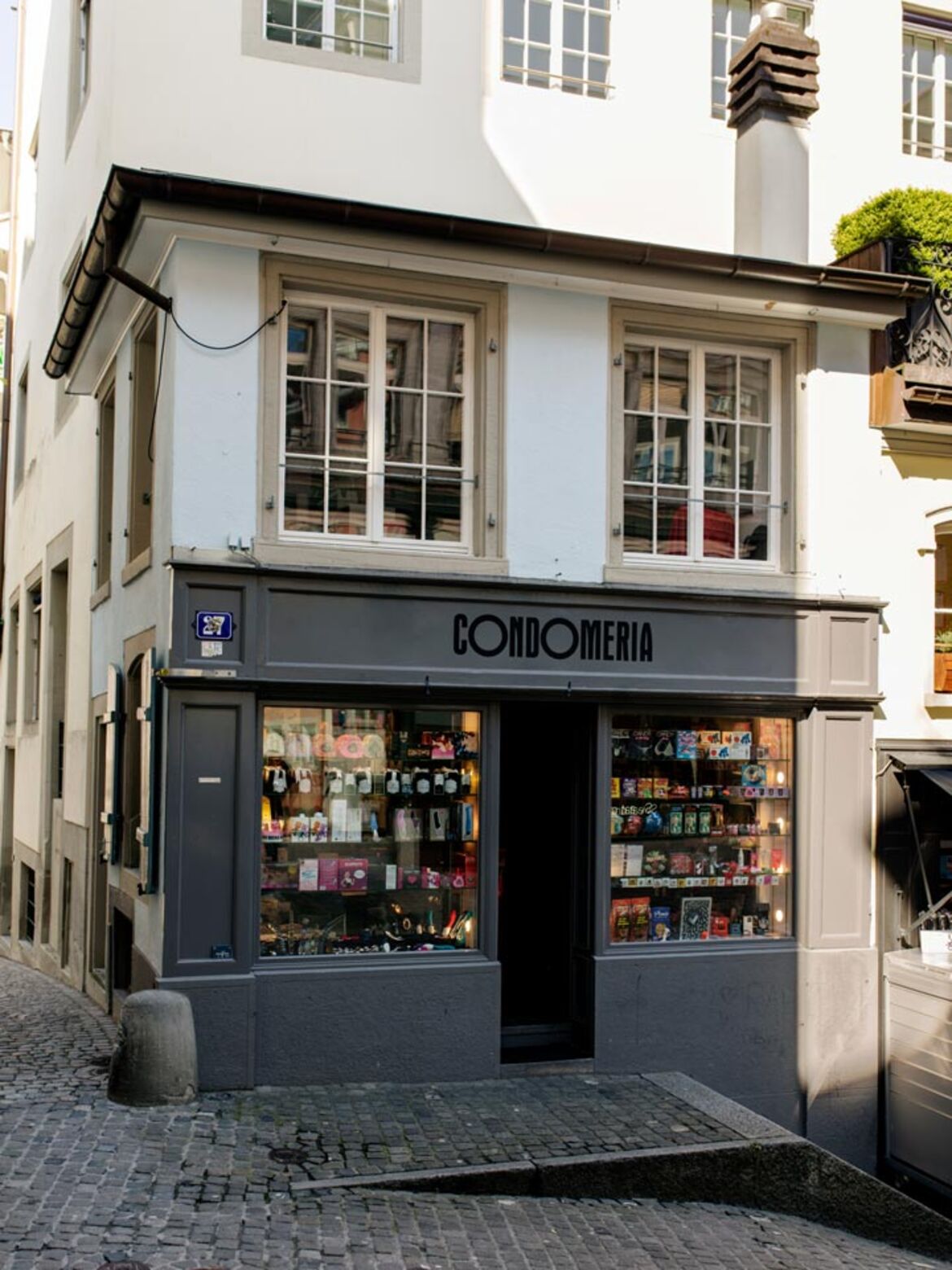 The top floor of the little shop was used by Knoll and Baumann during the early days as a display space for condoms: they hung them on a string across the room and provided info boards on their history and storage. 'We don't do that anymore, though,' says Knoll.
They hung condoms on a string across the room.
Back then, the main issue was protection against diseases and unplanned pregnancy. Now, the need for variety and fun has taken centre stage instead. Customers want to find out all about the products' quality, compatibility, properties and size from Erika Knoll.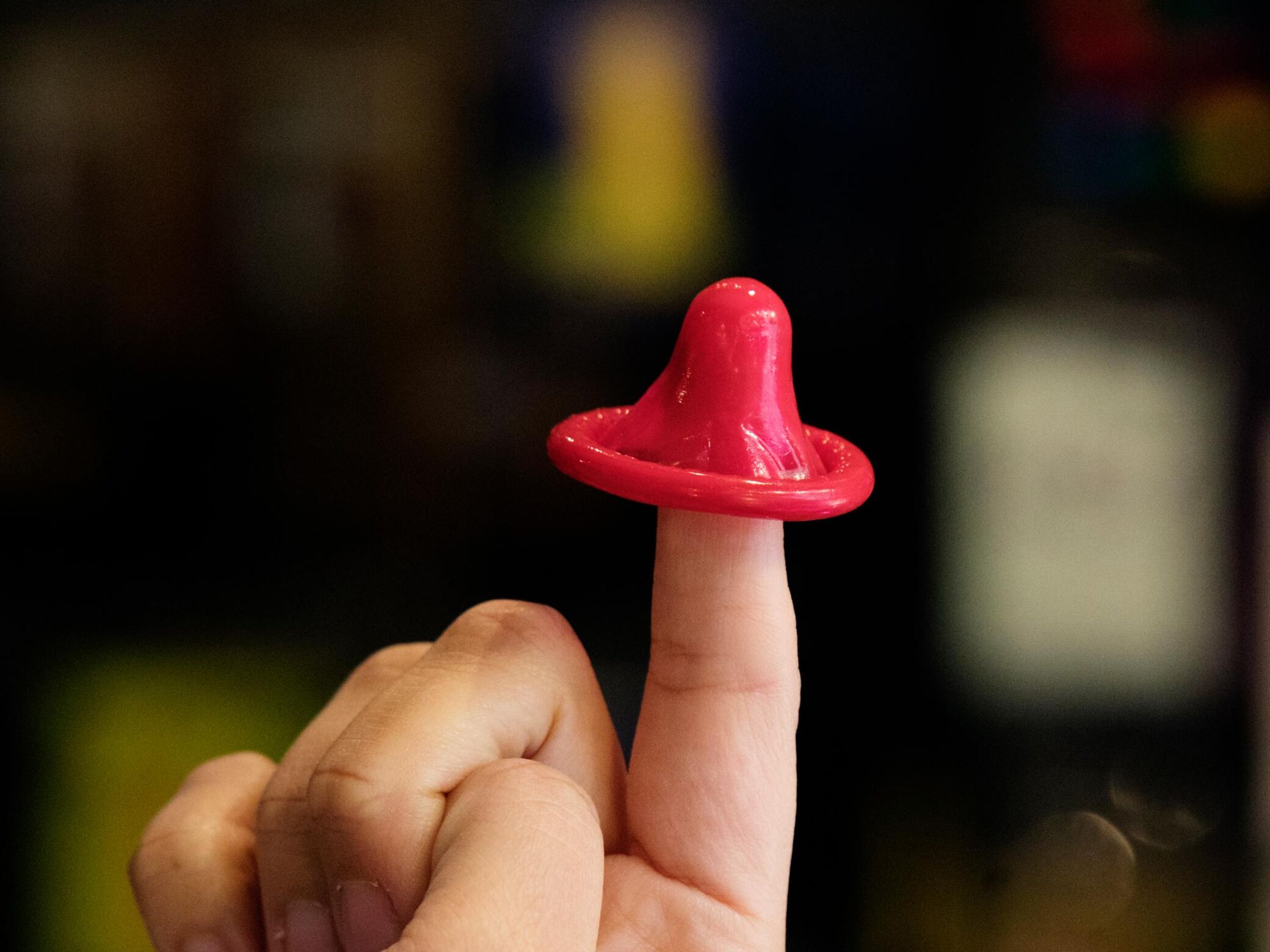 Number of condoms in the Condomeria's colourful range.
Today, the Condomeria offers a colourful and wide range of 100 different condoms, along with a large selection of love toys, lubricants, massage oils and accessories. The shop now also sells feminine hygiene products such as the menstruation cup and soft tampons.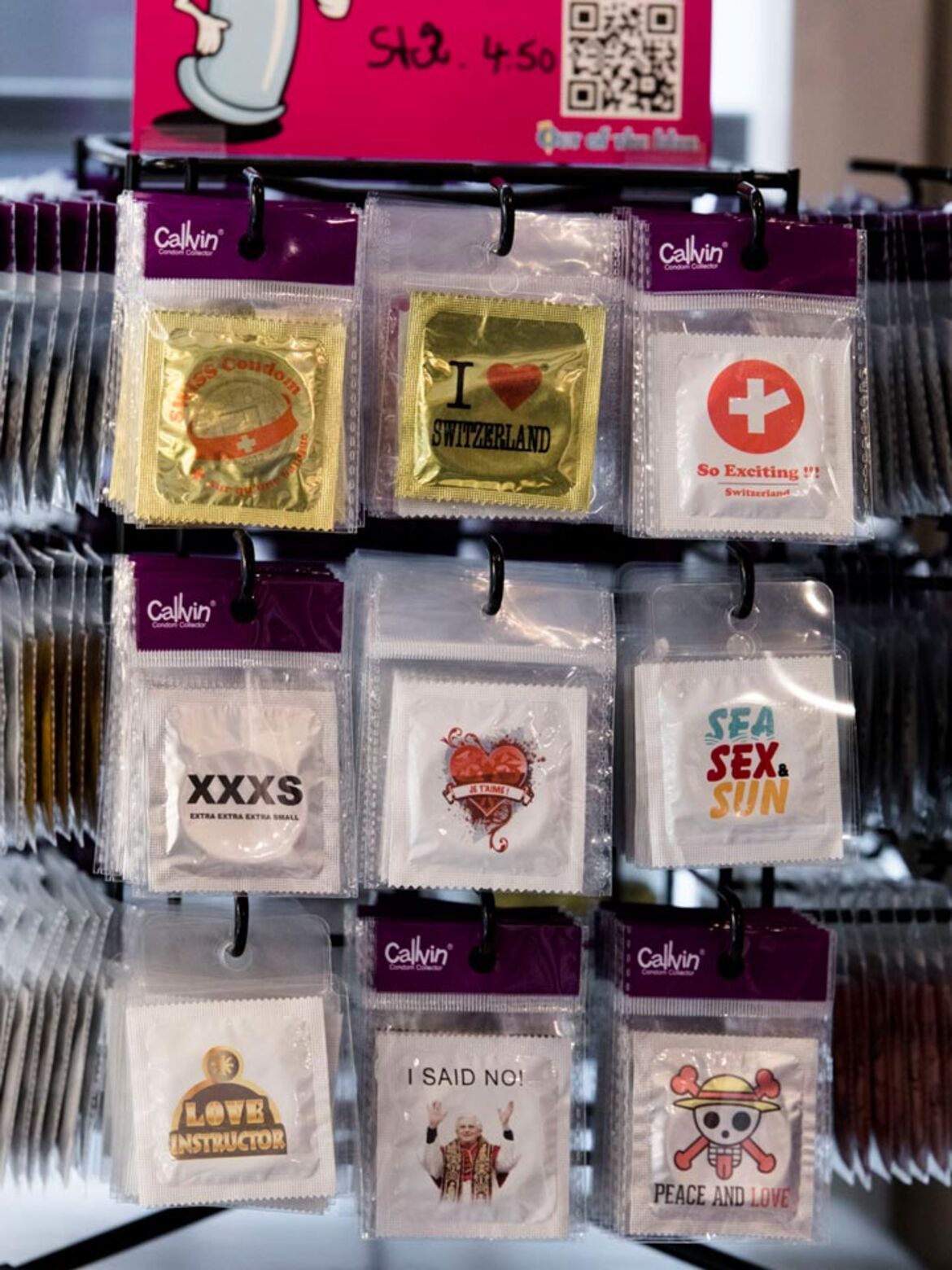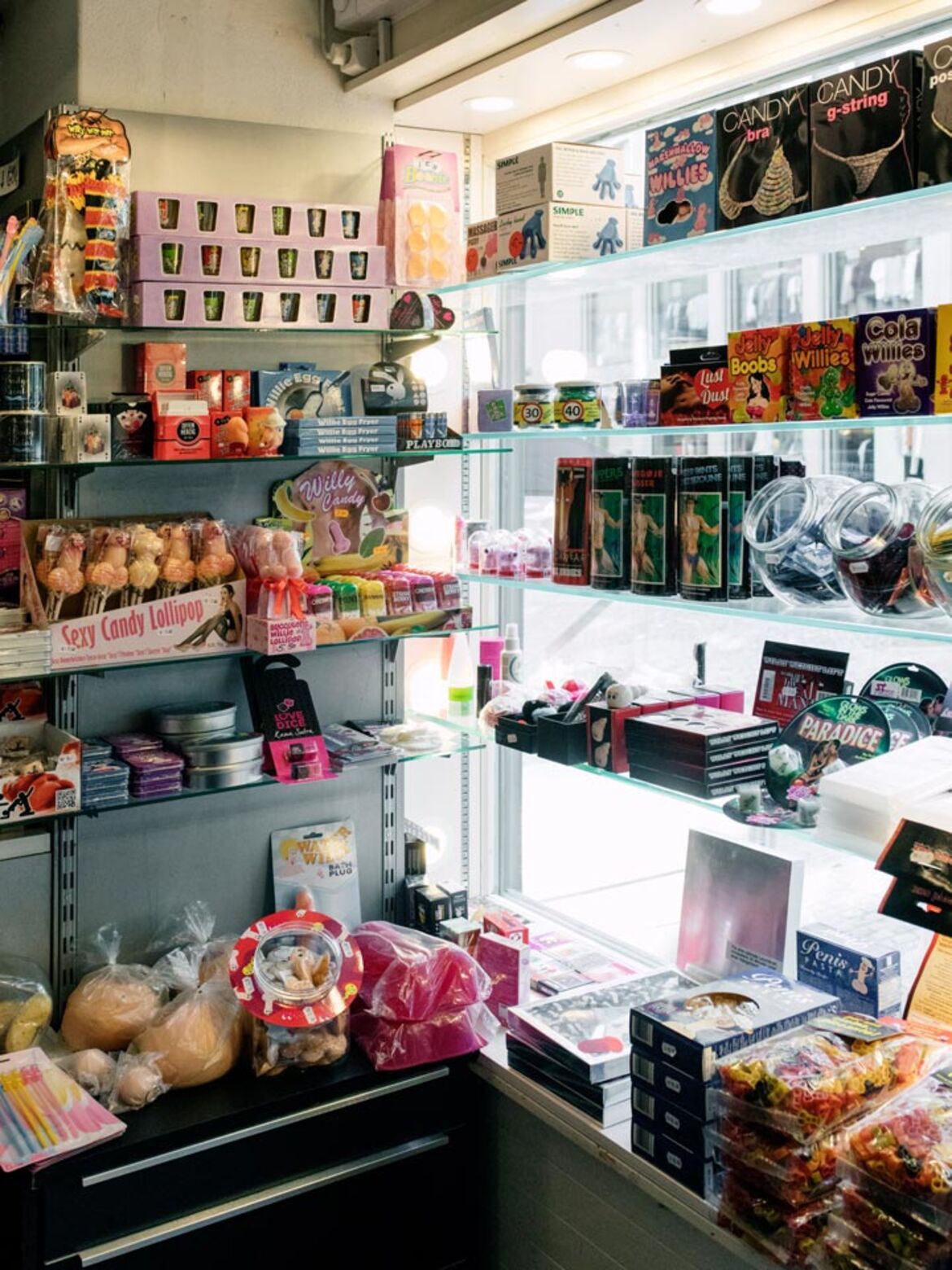 Polyisoprene condoms are very popular, because they feel like the 'real thing' and also conduct body heat. Neon or glow-in-the-dark condoms have been a big hit for decades now. 'What man doesn't look forward to the opportunity to play Star Wars with his lightsaber,' Knoll says with a laugh.
'Glow-in-the-dark condoms have been a big hit for decades now.'
There are no age limits at the Condomeria. Erika Knoll tells me that her oldest customer was an 84-year-old woman. The employees are conscious of the different challenges and needs of each age group. They offer honest, open advice to everyone: the inexperienced teenager, the young woman looking for a whimsical condom as a birthday present, the 40-year-old woman who wants to stop taking hormones and the older woman with incontinence problems.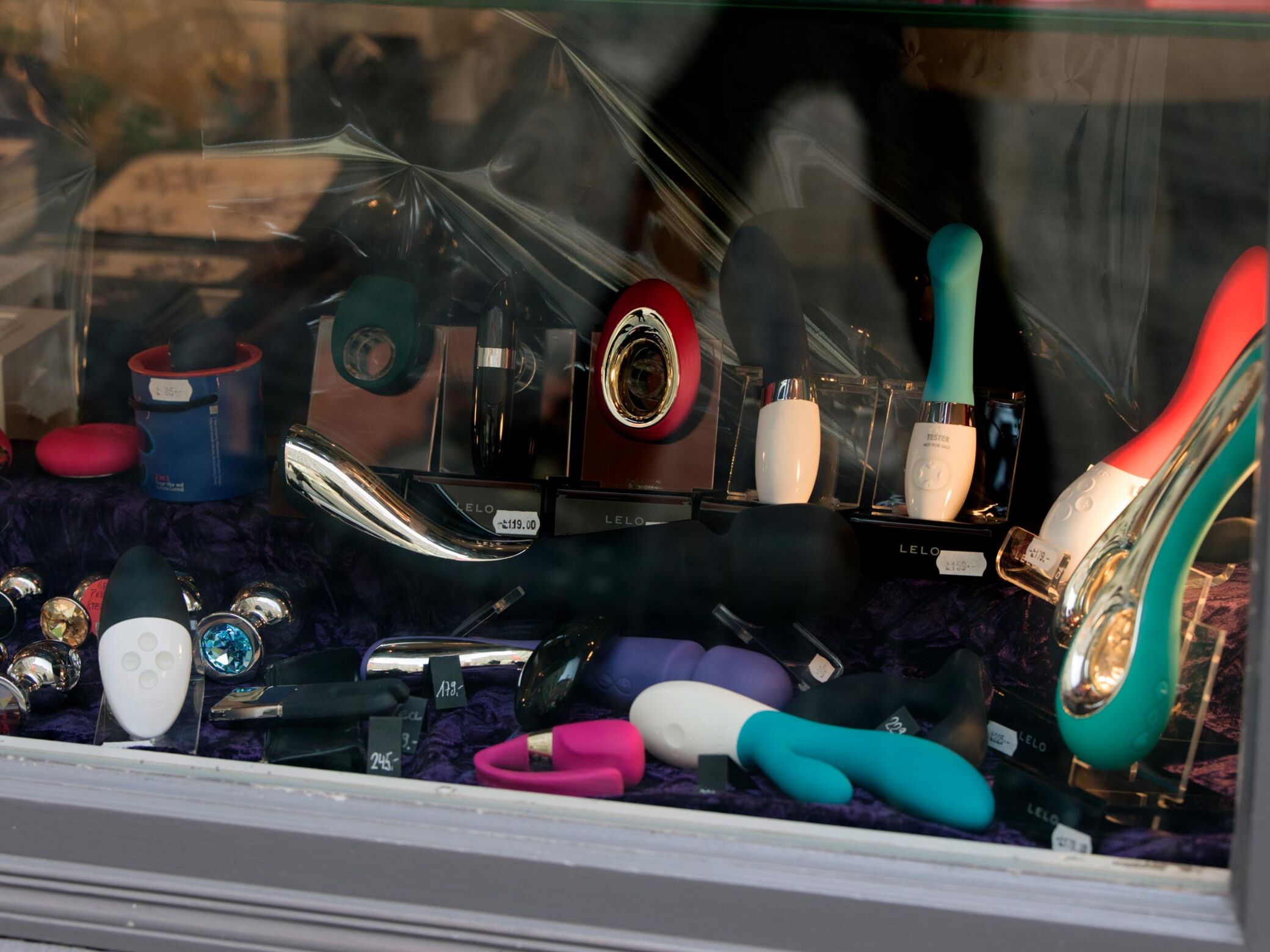 Age of the oldest customer.
The level of responsibility employees take on at the Condomeria each day can be demonstrated by the many stories Erika Knoll has heard over her more than 25 years there: the early formation of young people's sexualities, sexual orientation, taboos, masturbation, sensitive medical and personal problems and, yes, even tales of infidelity. 'I want this place to keep serving as a sort of biotope, a community within Niederdorf. Anyone can come to us with any topic.'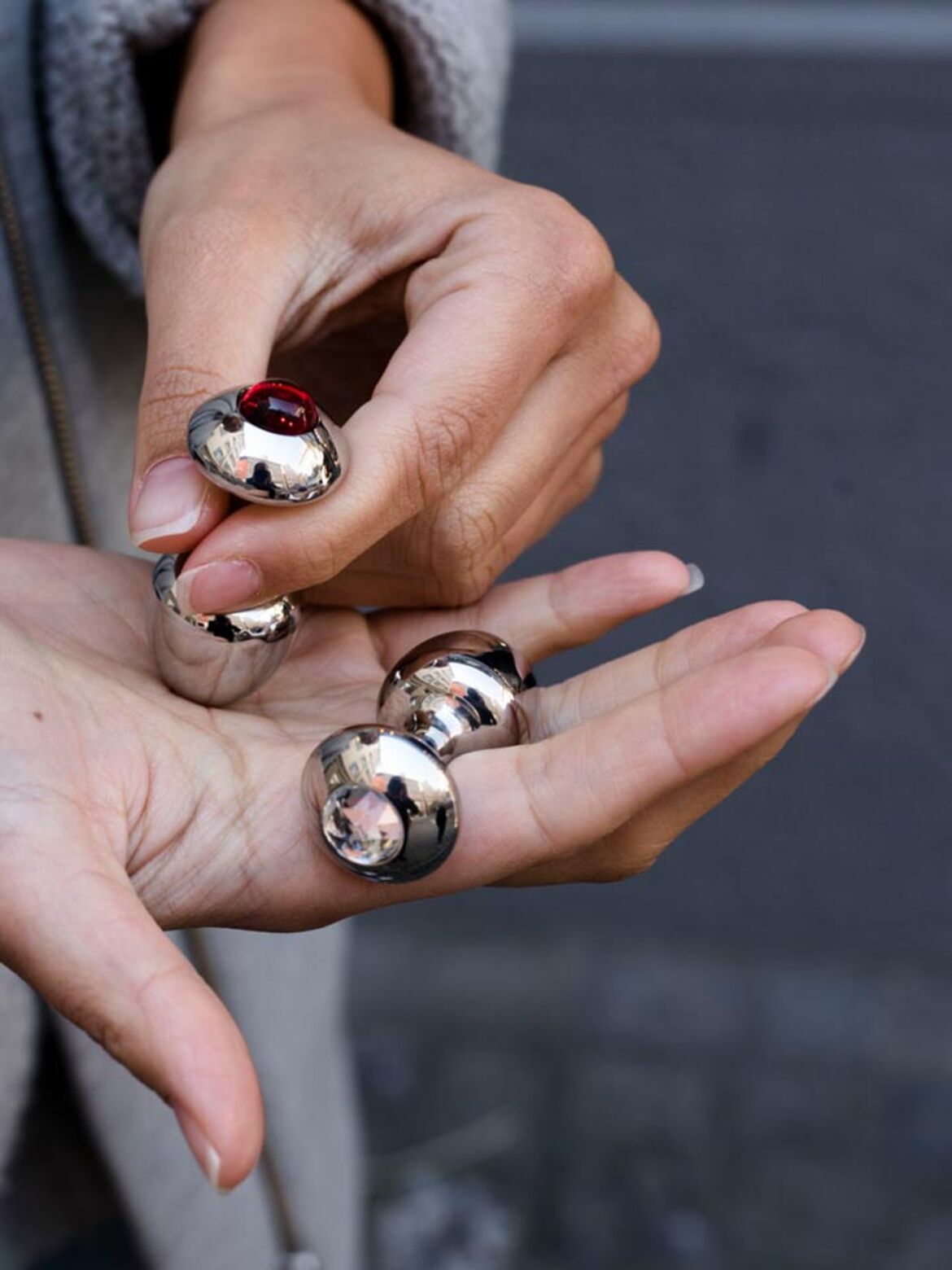 The Condomeria is more than just a specialist condom shop. It's a place where people can voice their desires and preferences freely and learn something about Zurich's sexual history.
Address
Condomeria
Münstergasse 27
8001 Zürich
+41 44 261 45 49
Website
Opening times
Monday to Friday, 11 am – 7 pm
Saturday, 10 am – 5 pm
View posts by interests, or use the proximity search and additional filters.
Try it out
.
Save posts as favourites – simply click on the heart symbol in the upper right corner of the post.