Saftlade
David Kaldeck took over Saftlade, Switzerland's oldest juice bar, in 2015 and immediately gave it a fresh coat of paint.
The carrot soup at Saftlade has always been organic and vegan, simply because it tastes better that way. The juice bar's owner, David Kaldeck, believes in sustainability and fairly produced products. But that doesn't mean he avoids meat altogether. He's just ordered 300 boiling fowl and intends to use every part of the animal.
All that's needed to make a really good carrot soup is an organic carrot and some salt, pepper and herbs. 'Organic produce has more nutrients and makes a soup taste so much better,' David Kaldeck tells me at one of the standing tables outside Saftlade on Münstergasse. The juice bar has been around since 1990. Thanks to its banana milkshake and home-made flan, it quickly became a popular spot for organic food. And for some reason or other, one regular customer is still paying the same price as in 1996.
'And for some reason or other, one regular customer is still paying the same price as in 1996.'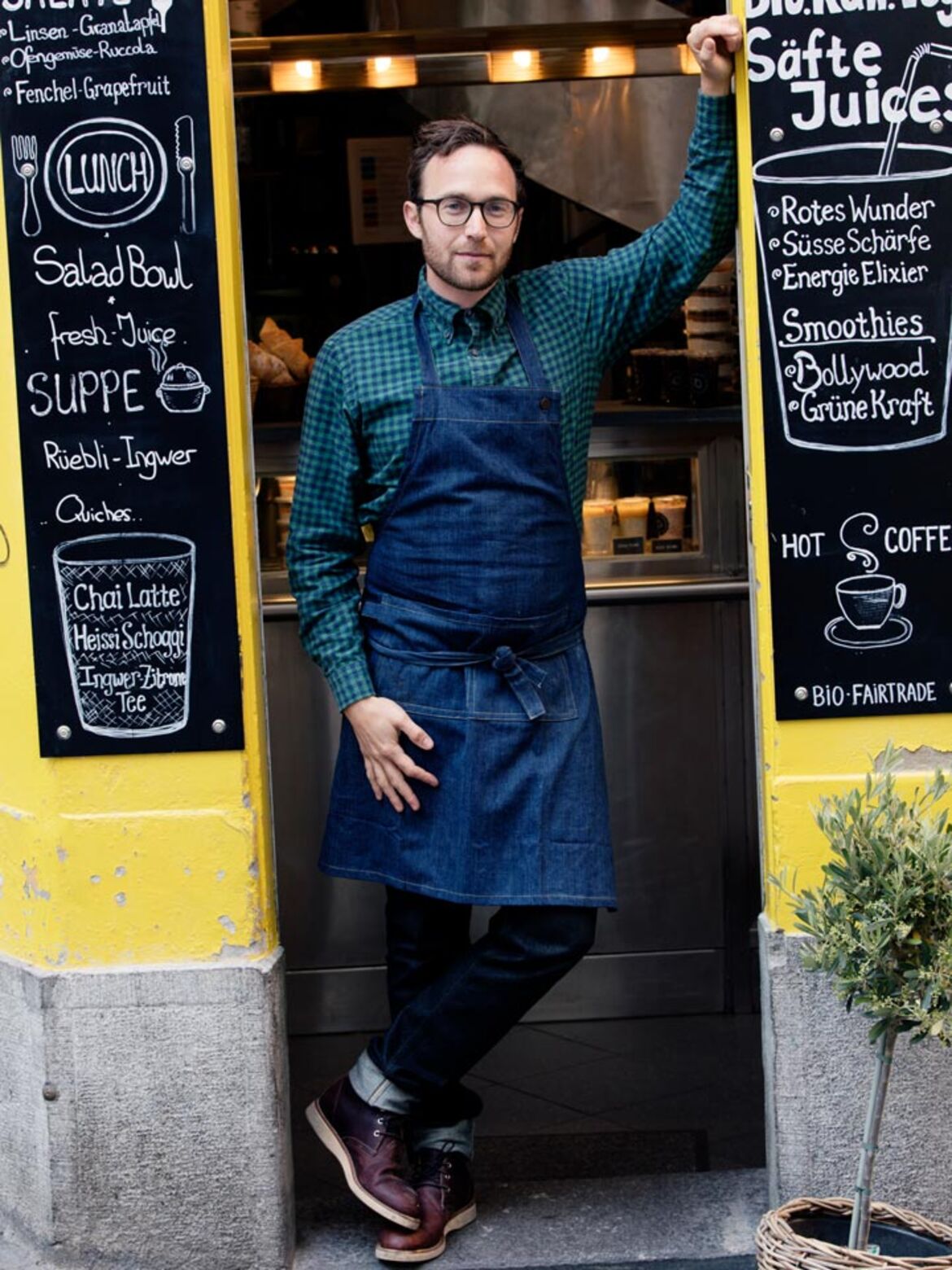 David took over Saftlade in 2015 and immediately set about painting it. The juice bar measures just 20 square metres. And after getting by for thirty years with just full-length shutters, it now has a door as well. 'We can finally work here in the winter without having to wear woolly hats and long johns!' An original winding cast-iron staircase from the 1950s leads up to the top floor, where salads are made, soups cooked, sweet treats baked and the daily menu prepared. Behind the counter downstairs, David and his staff press fresh juices and make sandwiches.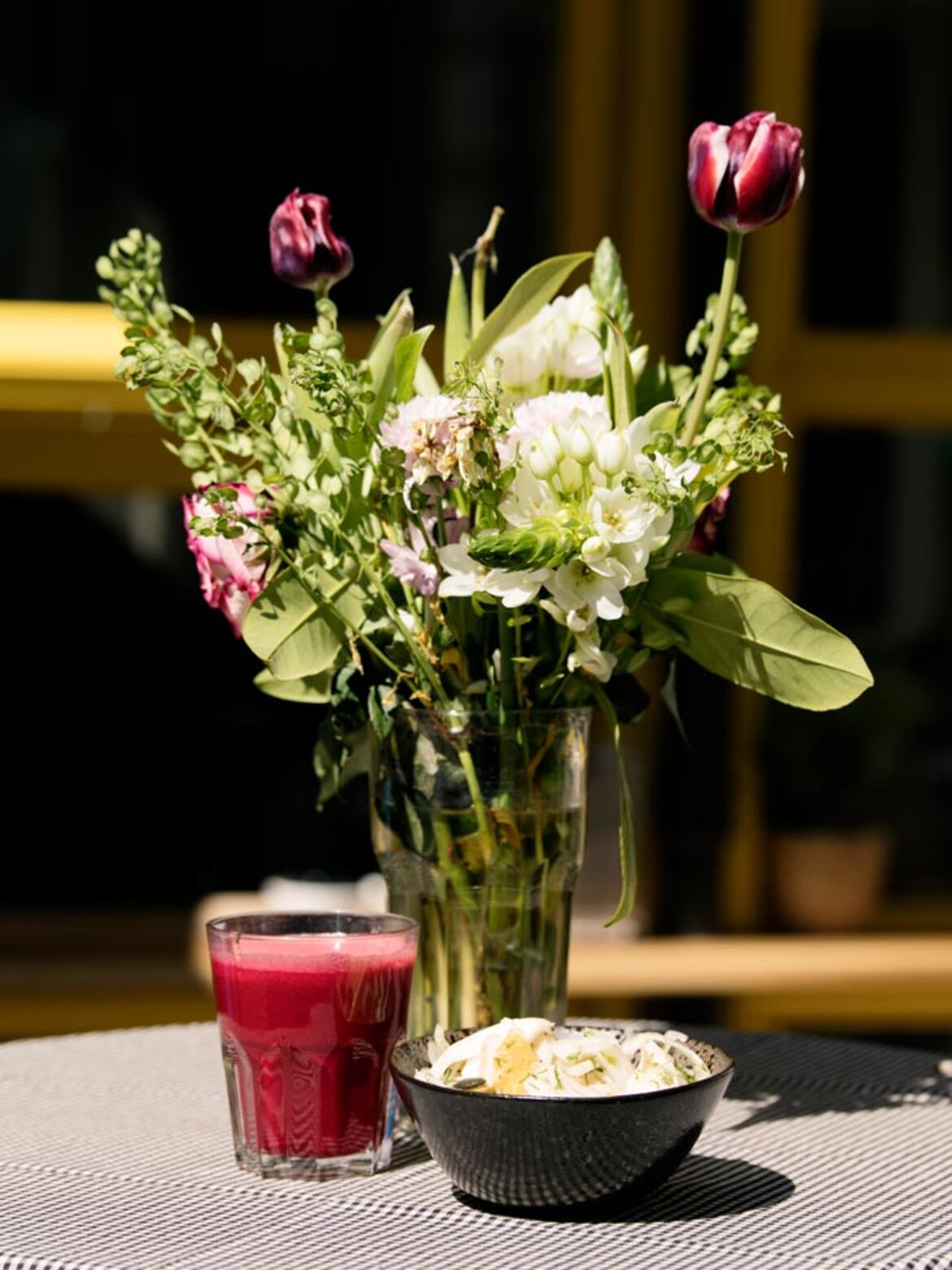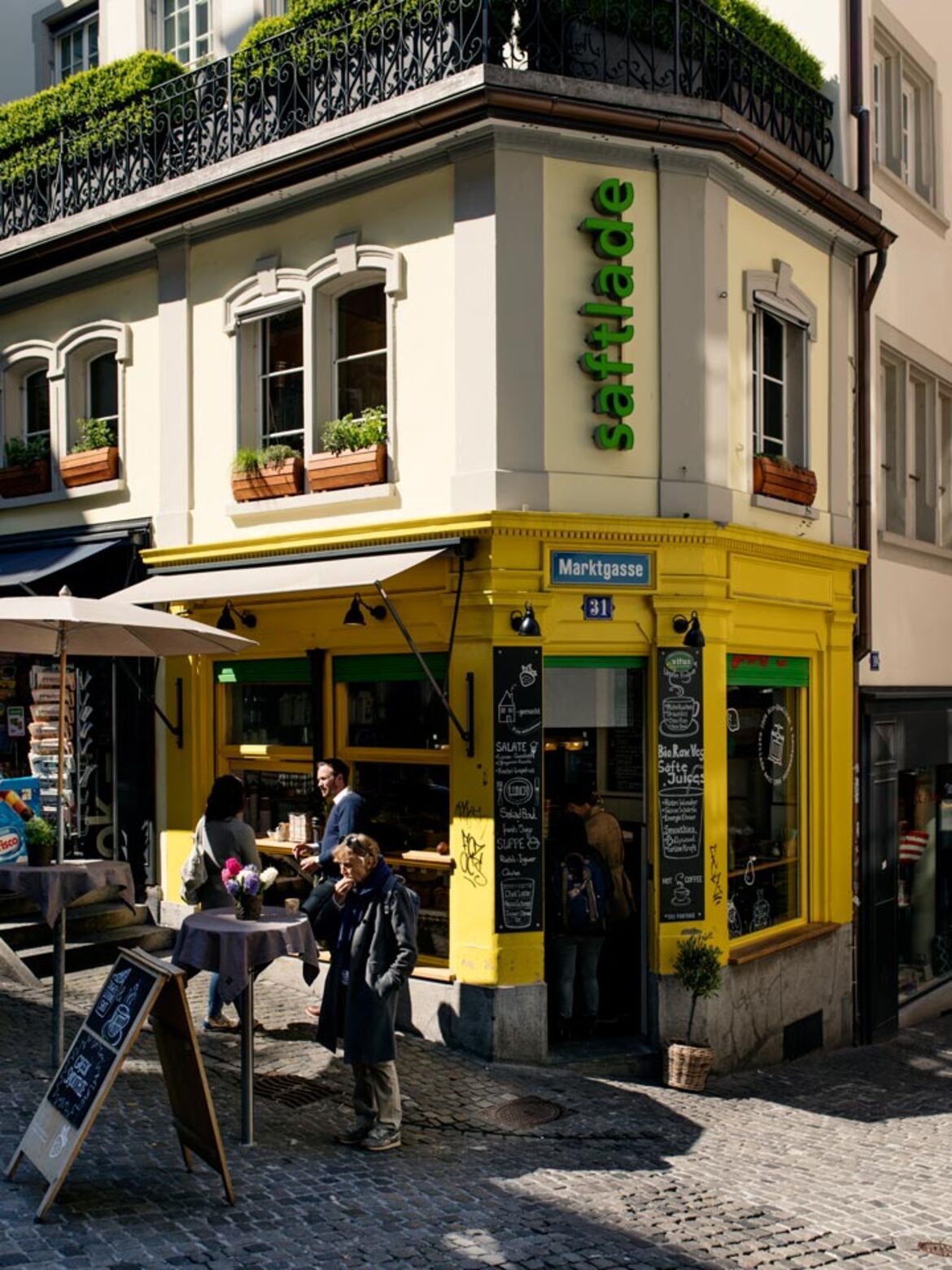 'Even I enjoy a nice salami from time to time.'
The vegan meatloaf and the açaí and chia bowls are bestsellers. Açaí and chia are popular among vegans. After almost a whole year of going full vegan, the seven-strong Saftlade team started selling meat and sausages again in autumn 2017. 'Even I enjoy a nice salami from time to time,' says David, whose mother comes from a family of farmers. They used to serve black pudding at Christmas.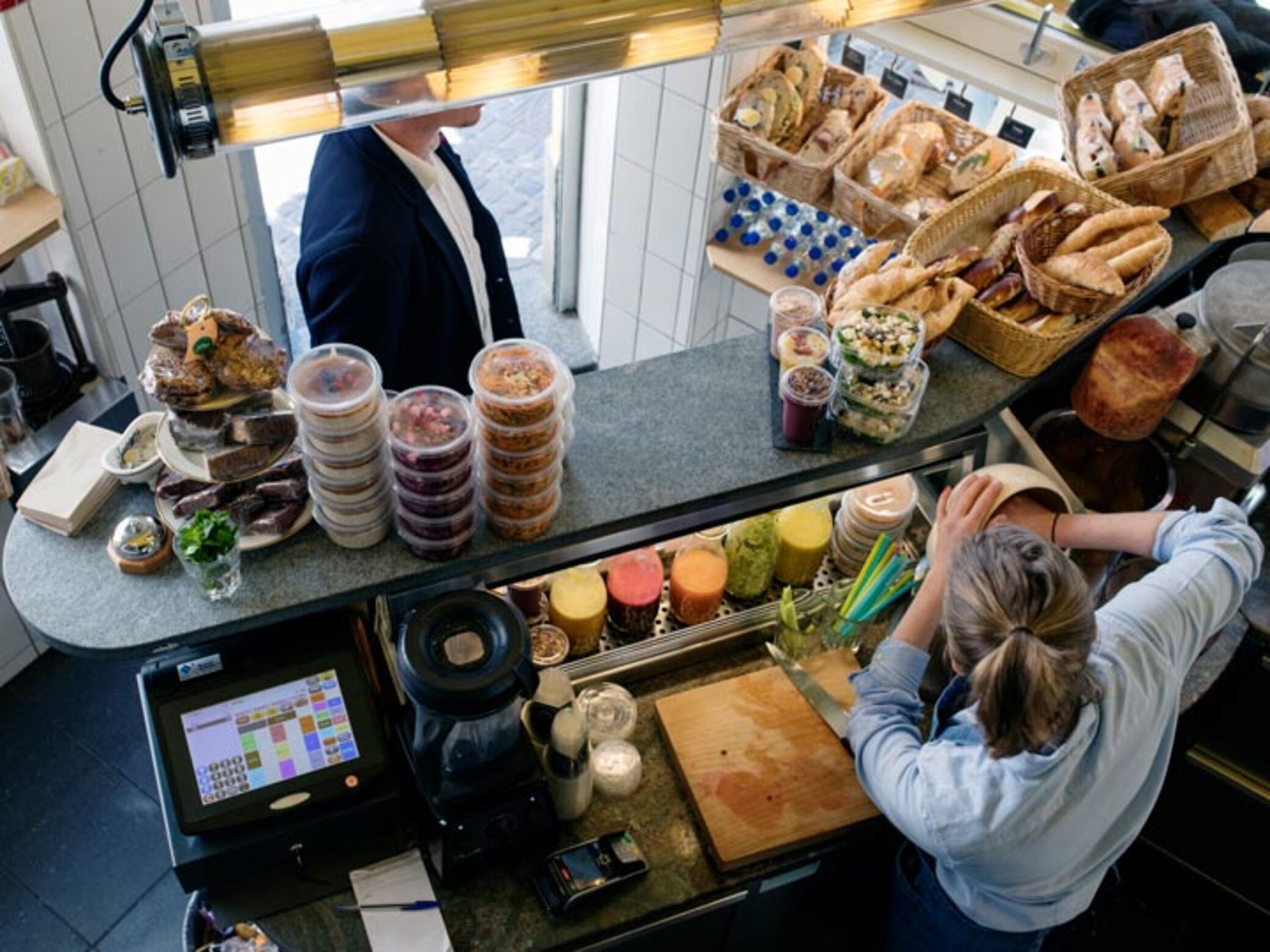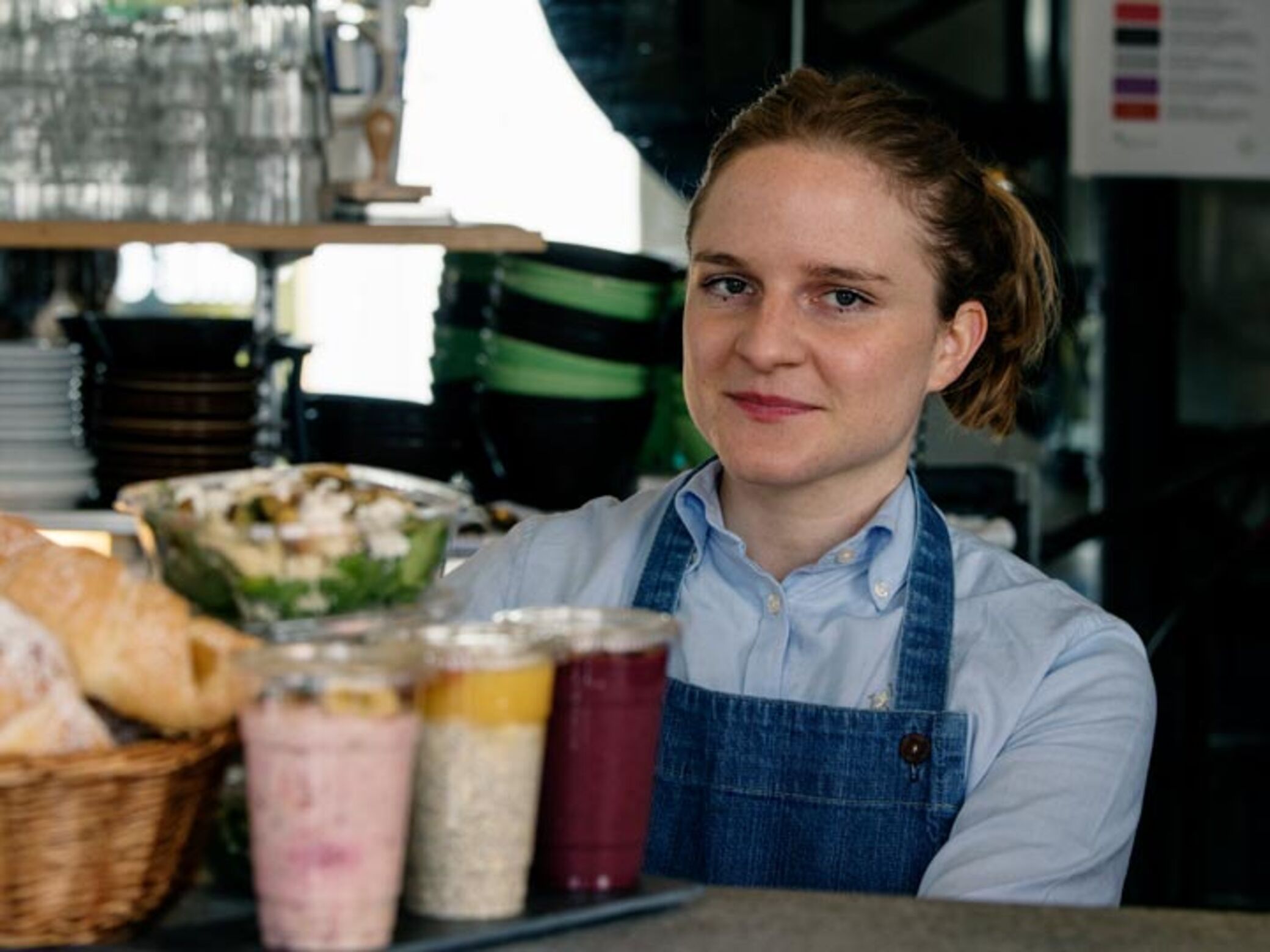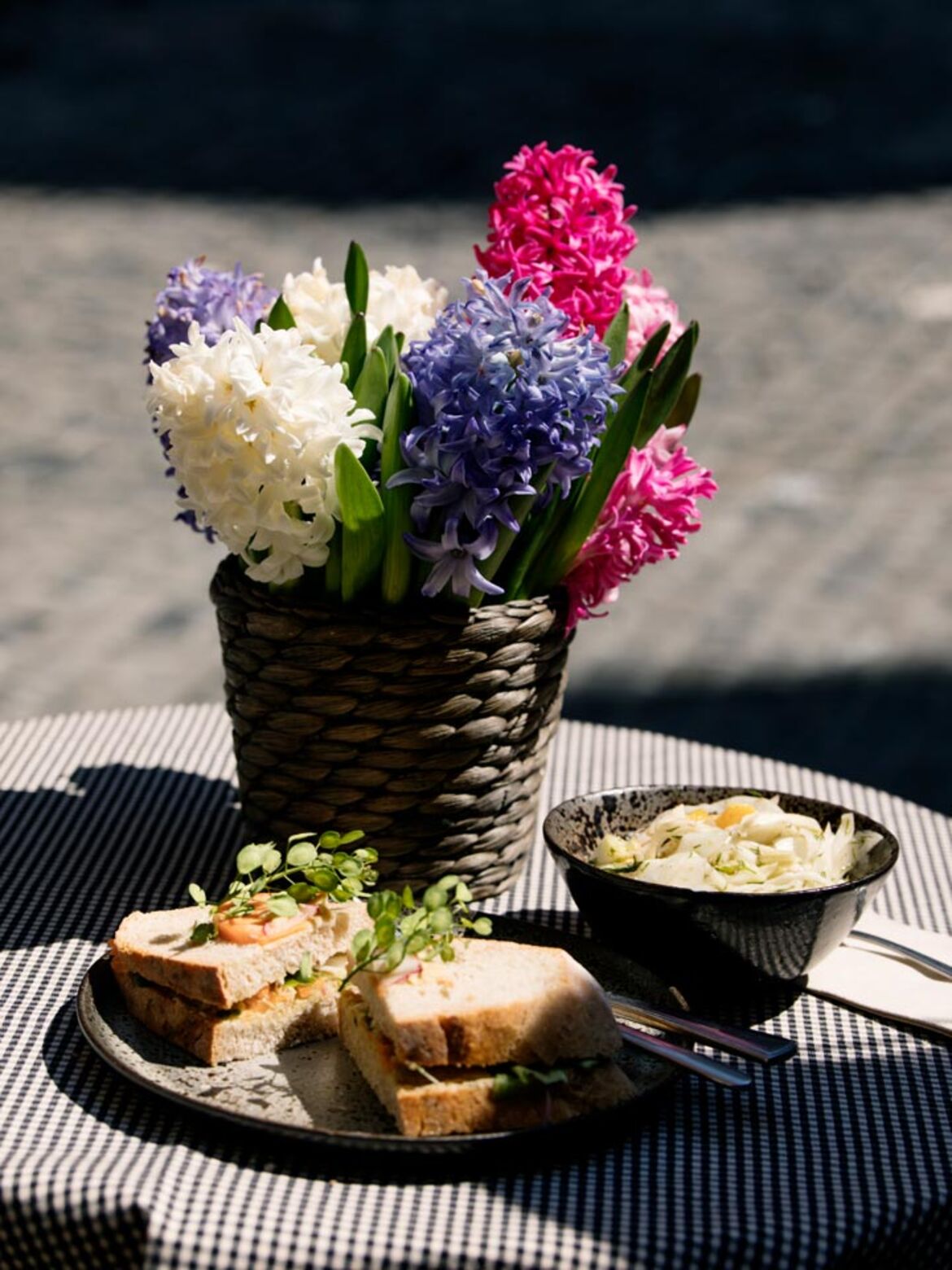 Saftlade recently started selling clear chicken broth. 'It's very healthy and is available to take away in a 250 ml cup.' David had to pre-order 300 boiling fowl for the broth. I briefly imagine him stacking 300 chickens one on top of the other in the small juice bar. He laughs, and tells me that the fowl aren't just used to make the broth – the meat itself goes into salads and sandwiches. That way, every part of the animal gets used. 'And the whole issue of food waste takes care of itself.'
Ordering 300 boiling fowl in advance is, of course, a risk. But the retail trade isn't getting any easier and sometimes you have to take risks, he tells me. David glances over to the takeaway across the road and says: 'Migros has also set up shop next to us.'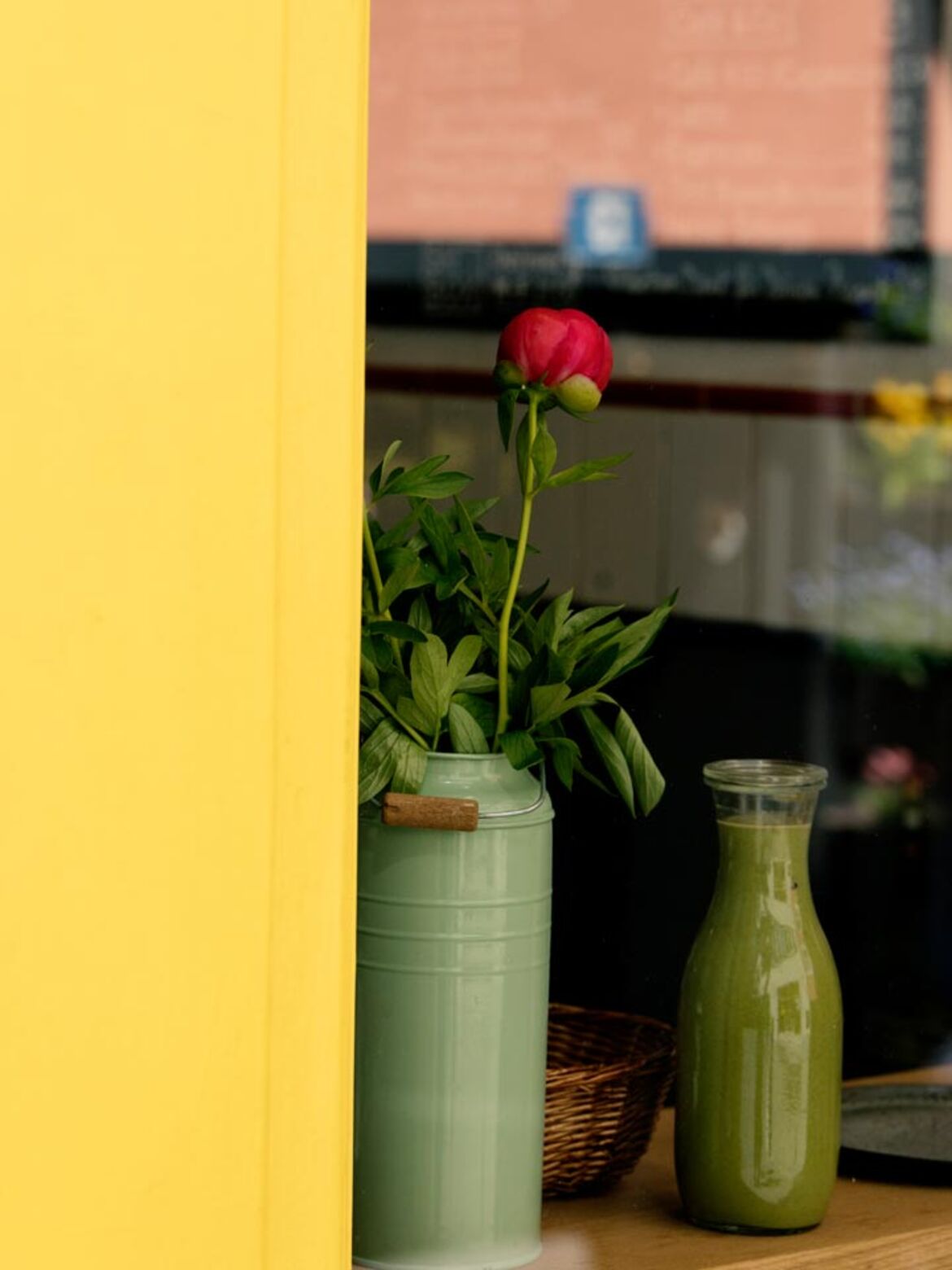 The Saftlade team has noticed that people have started watching the pennies again. So David often gets asked, 'Aren't your prices a bit too high?' He doesn't get upset by the question, but he doesn't spend too much time debating it, either. He simply points the customer in the direction of the nearest supermarket. 'We sell a sandwich in spiral potato bread for 9 francs. It's a meal in itself, which is why it almost hurts sometimes to sell it for just 9 francs.'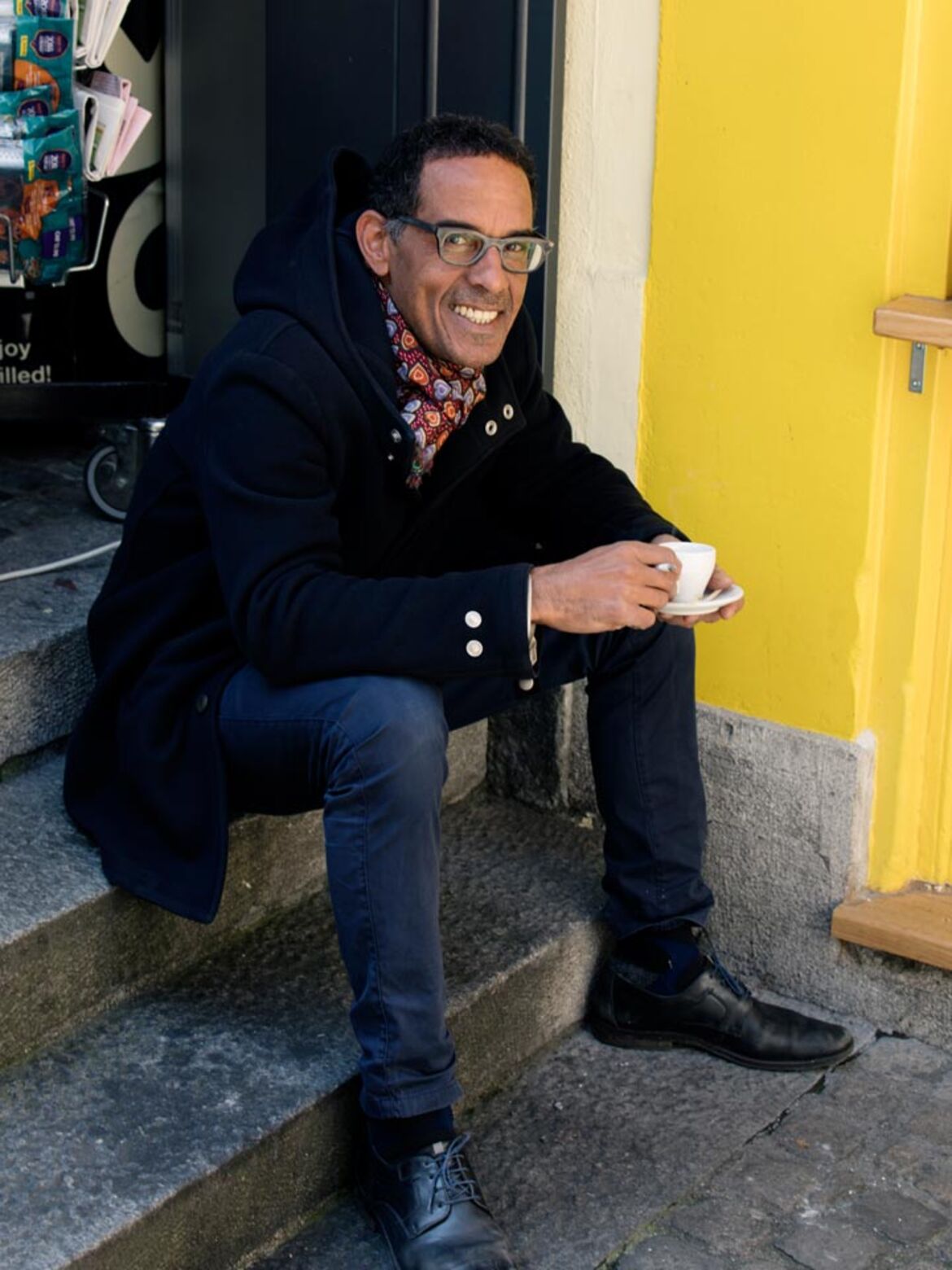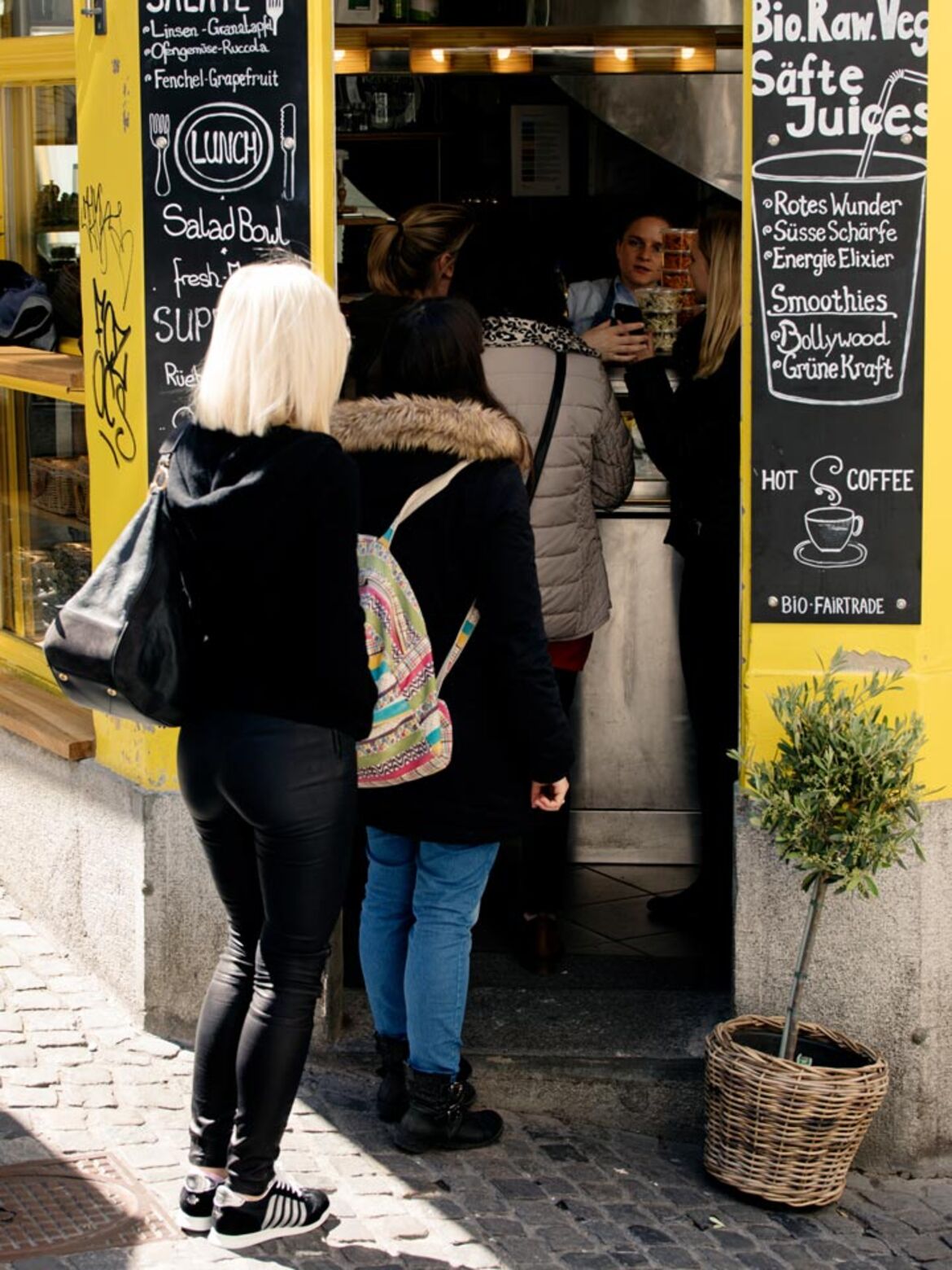 But there's one quality that Saftlade customers must have above any other: when everyone turns up at the same time, patience is called for. The queue for the yellow juice bar stretches around the corner at lunchtime, and the wait can be a bit long for some people. 'The Swiss aren't used to waiting.' But that doesn't bother David. Nor do the people who say that fruit juice is generally healthy. 'It's the great fruit juice fallacy!' A fruit juice freshly squeezed from raw organic produce is good for you, of course. But those who don't pay attention to the ingredients should expect to swallow the occasional pesticide.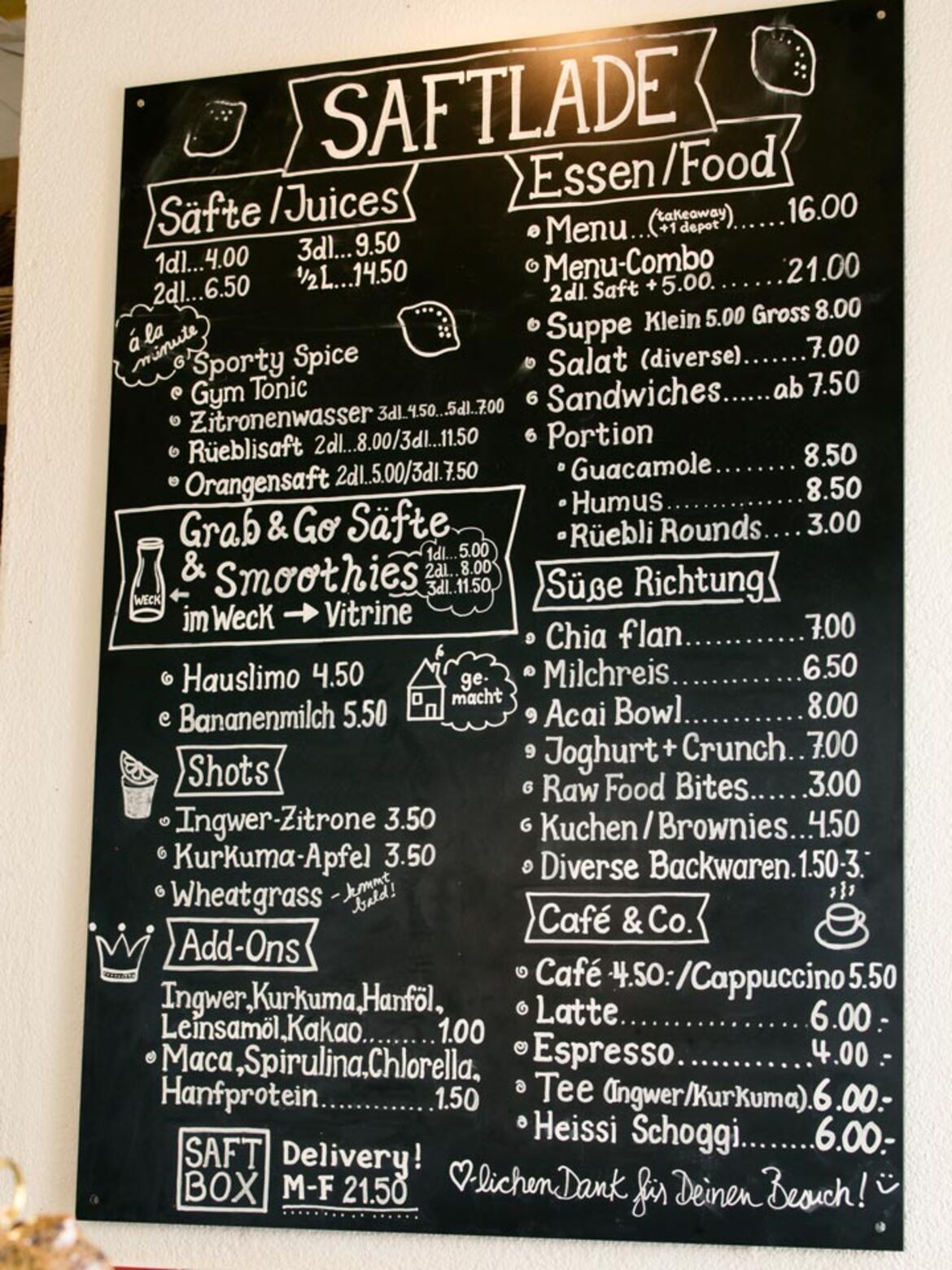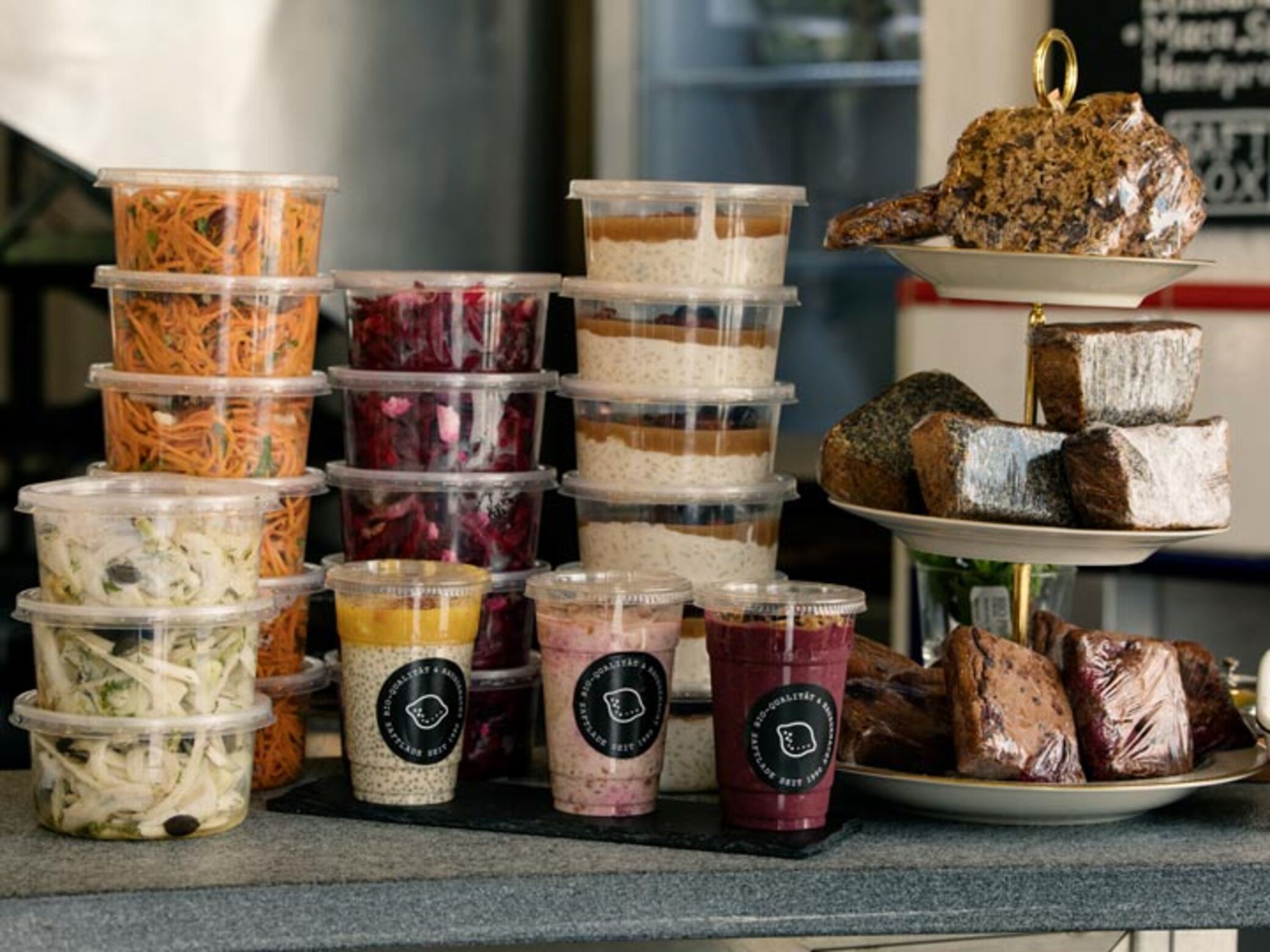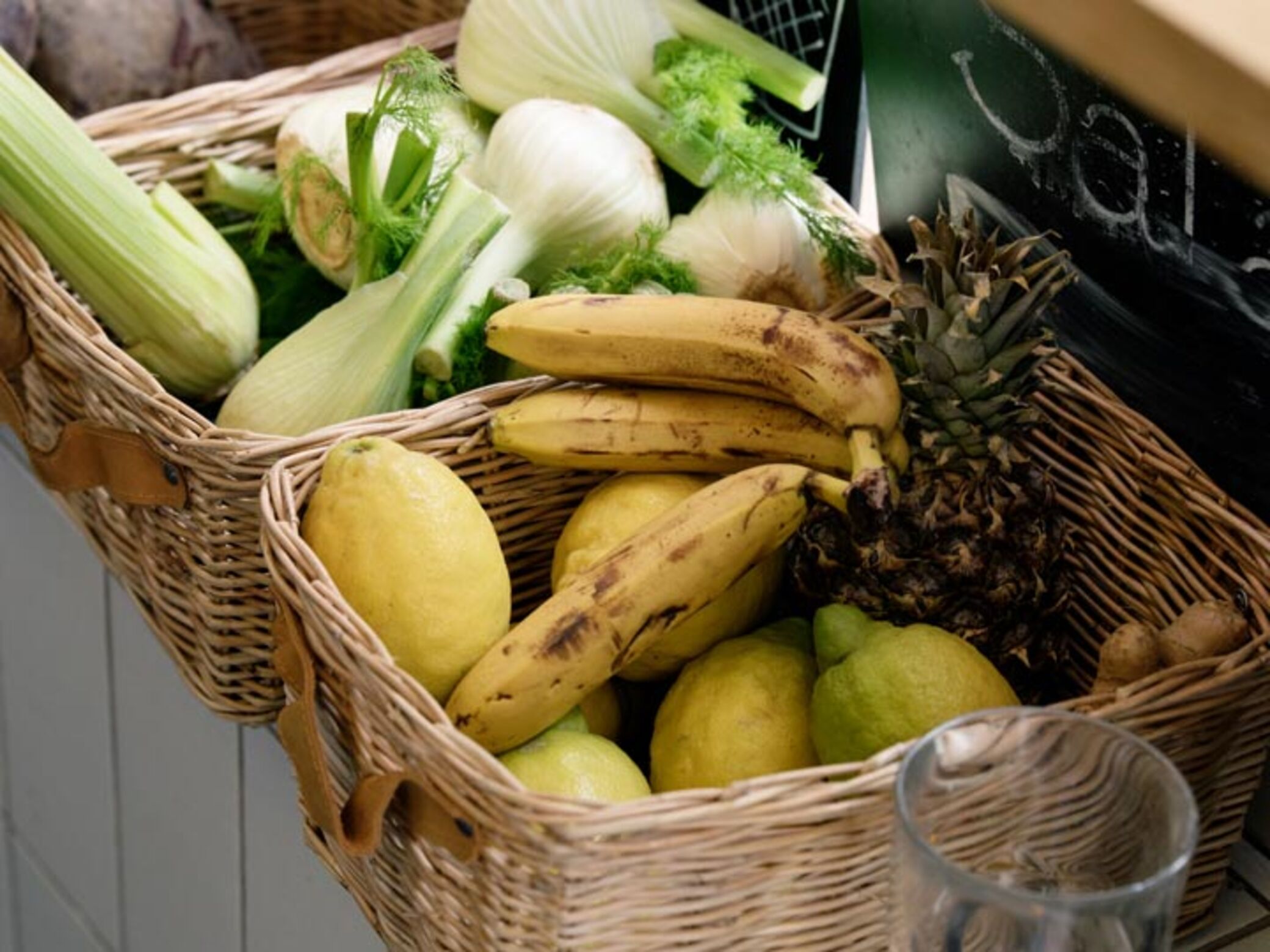 'Nothing beats a good pizza. I choose not to think about the ingredients and just enjoy it!'
Before I say goodbye, I want to know how organic David's own diet is. 'I watch what I eat, of course, and I like to know where the produce comes from. But nothing beats a good pizza once in a while. I choose not to think about the ingredients and just enjoy it!'
View posts by interests, or use the proximity search and additional filters.
Try it out
.
Save posts as favourites – simply click on the heart symbol in the upper right corner of the post.