Barbar Vintage
Hippie charm in the banking district – Laila Scheidegger works in the vintage clothing store that her parents opened nearly 50 years ago.
Barbar is a magnet for lovers of vintage clothing, attracting customers from all over Zurich – and it even has regular visitors from Japan and Canada. And sometimes a banker can be spotted wandering among the racks of colourful vintage fashion, as Laila Scheidegger recounts.
Barbar Vintage goes back to 1971, the year when Barbara and Walter Scheidegger opened a second-hand store on Ankengasse in Niederdorf. This was the time of student protests, hippies and the global peace movement. 'That's when my father came up with the idea of opening a second-hand shop,' says Laila. Barbar Vintage is a true family business: 'Today everyone is involved – parents, children and their partners.'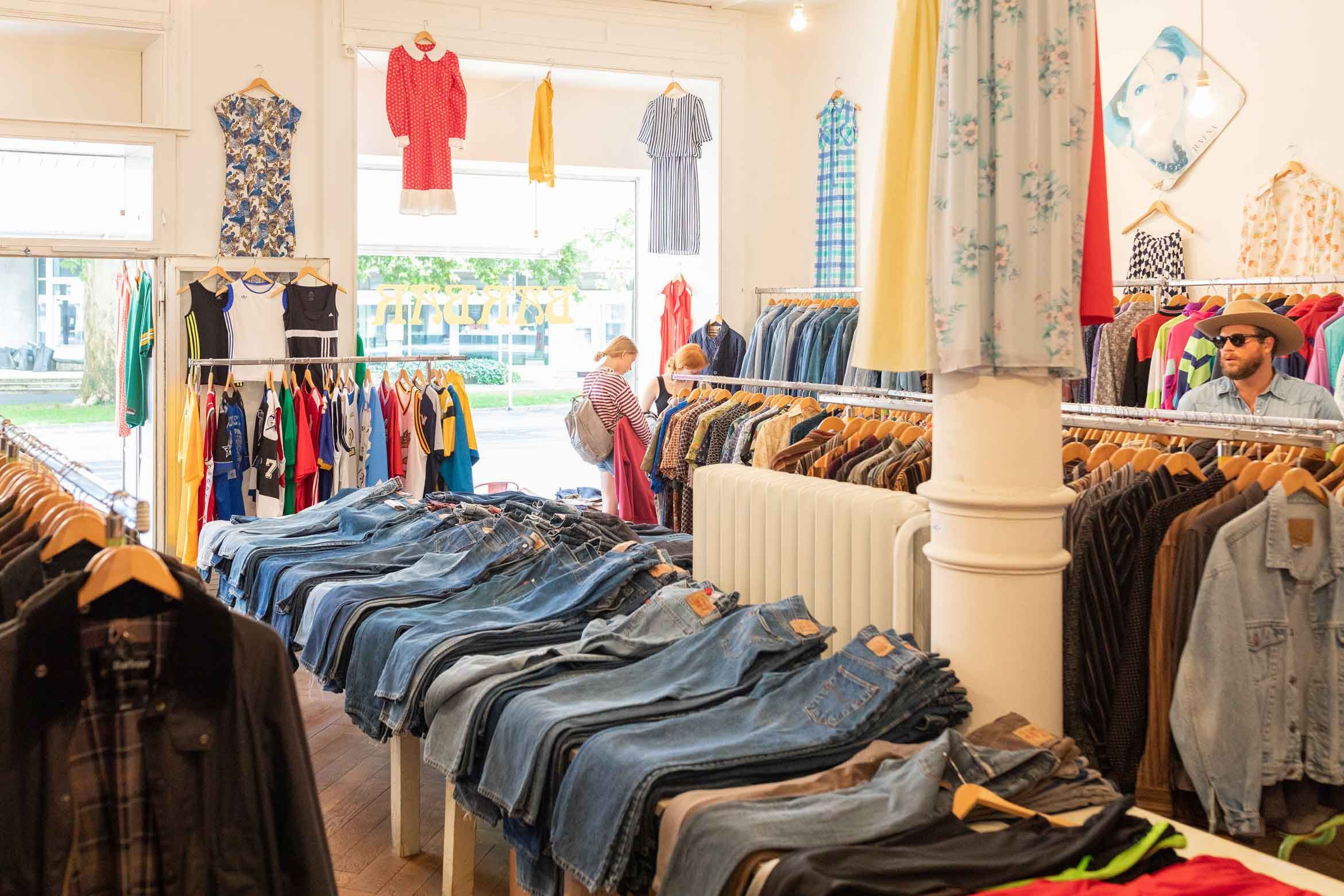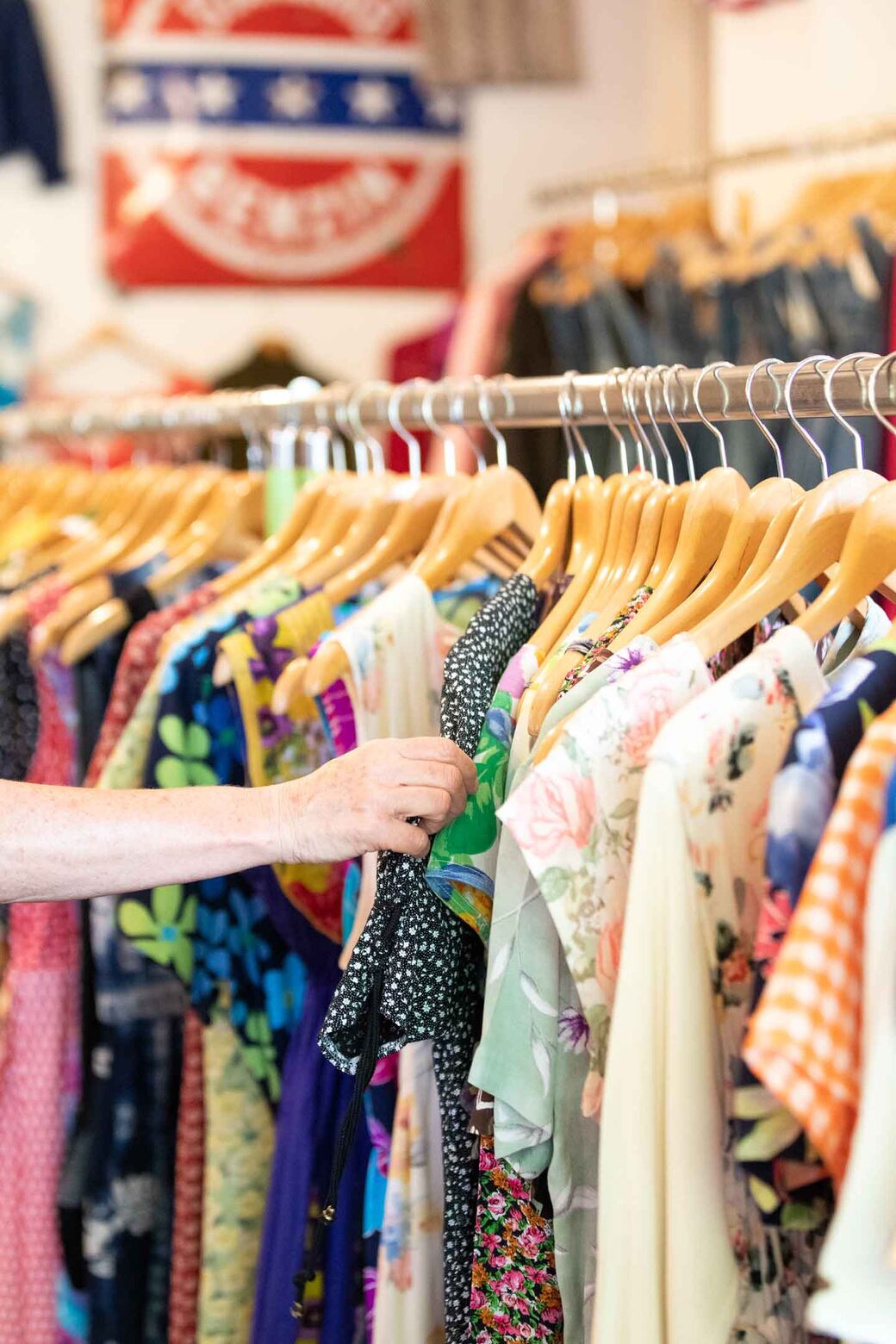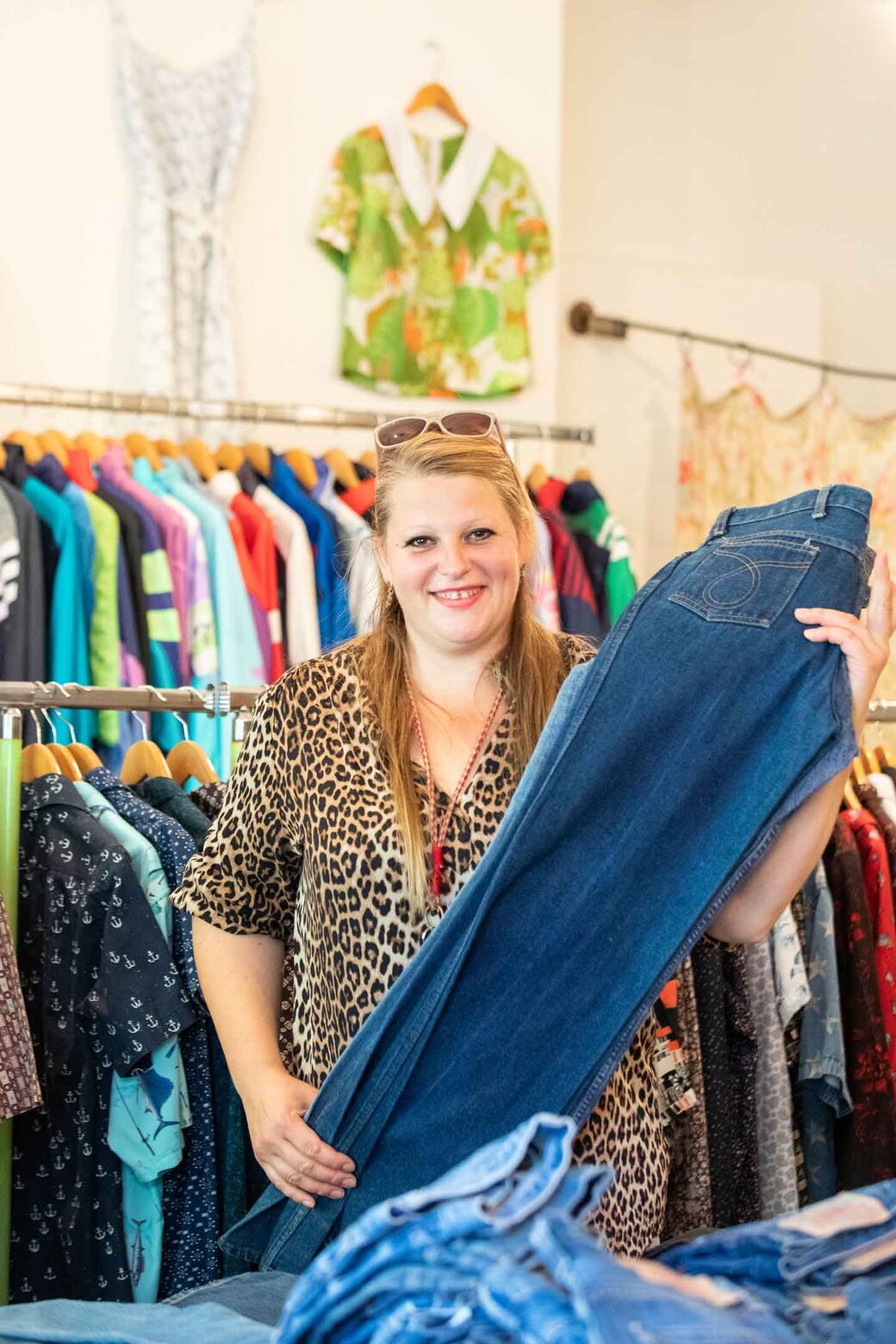 'Everyone should be able to shop here.'
Laila Scheidegger
At Barbar Vintage, the Scheideggers sell a huge range of second-hand clothing, including men's and women's shirts, shorts, jeans, coats and jackets. Of course there are other vintage stores in Zurich, says Laila, 'but they tend to focus on high-end second-hand clothing. We're not like that. Everyone should be able to shop here.'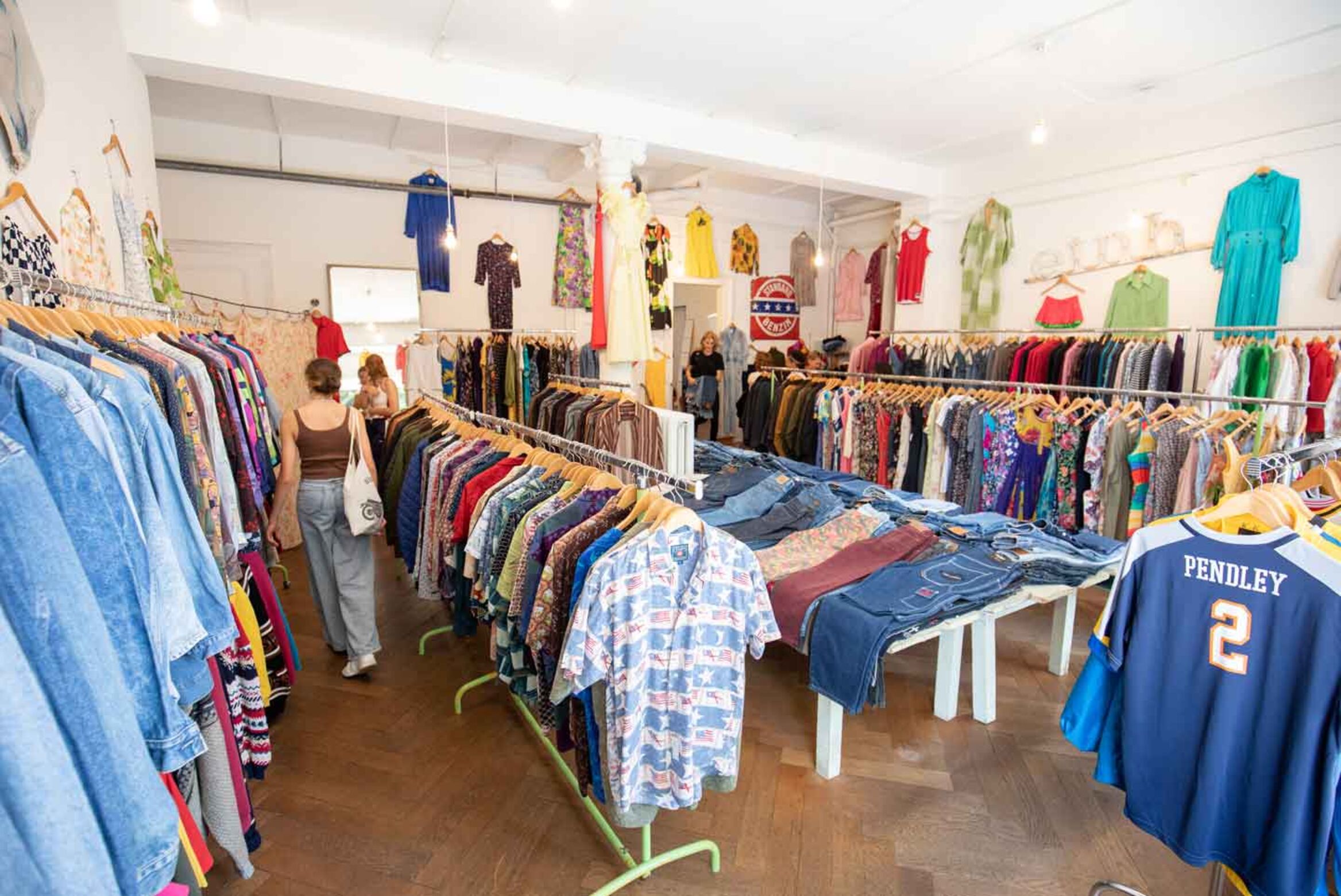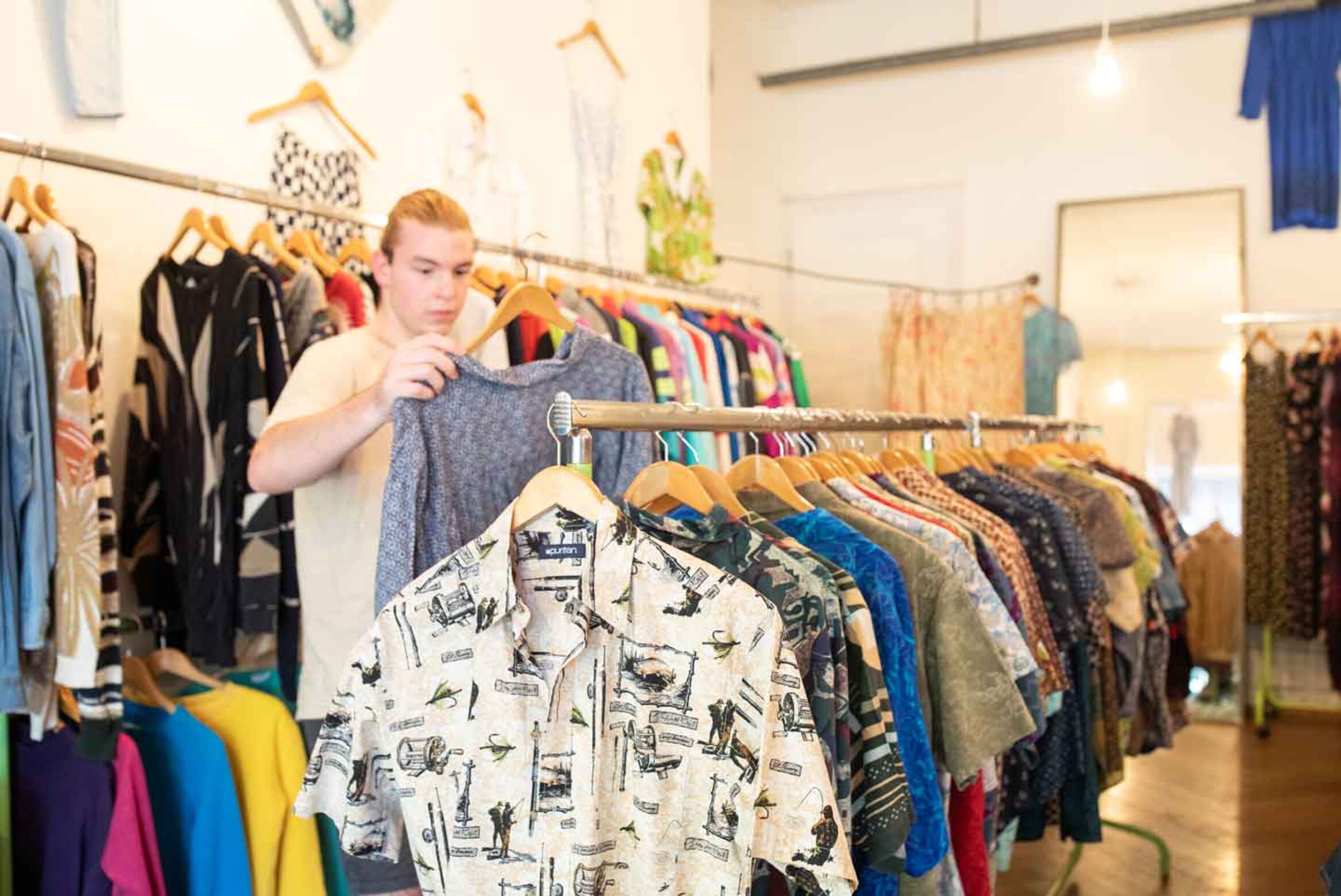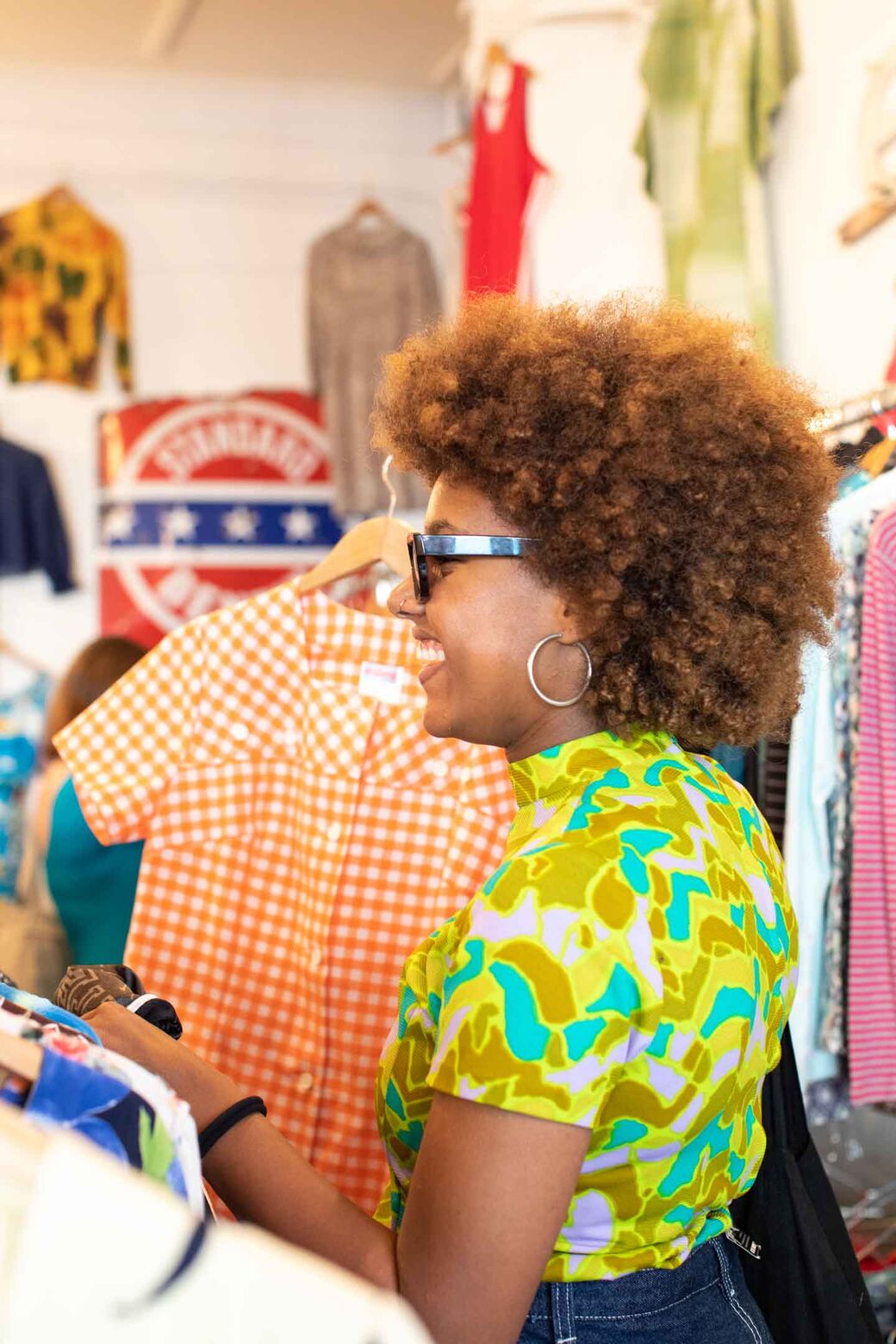 Today, most of the garments on sale come from abroad.'Before he opened the store, my father was always out and about at flea markets and he also ran his own stalls.' That's how Walter and Barbara discovered their love of second-hand fashion. 'They still dress like this,' Laila says with a touch of pride.
Barbar Vintage spans the generations.
Laila also enjoys wearing colourful, second-hand clothes, and even today's teenagers like vintage garments: 'I envy the casual way that young people wear weird and wonderful things. I think that's pretty cool and brave.'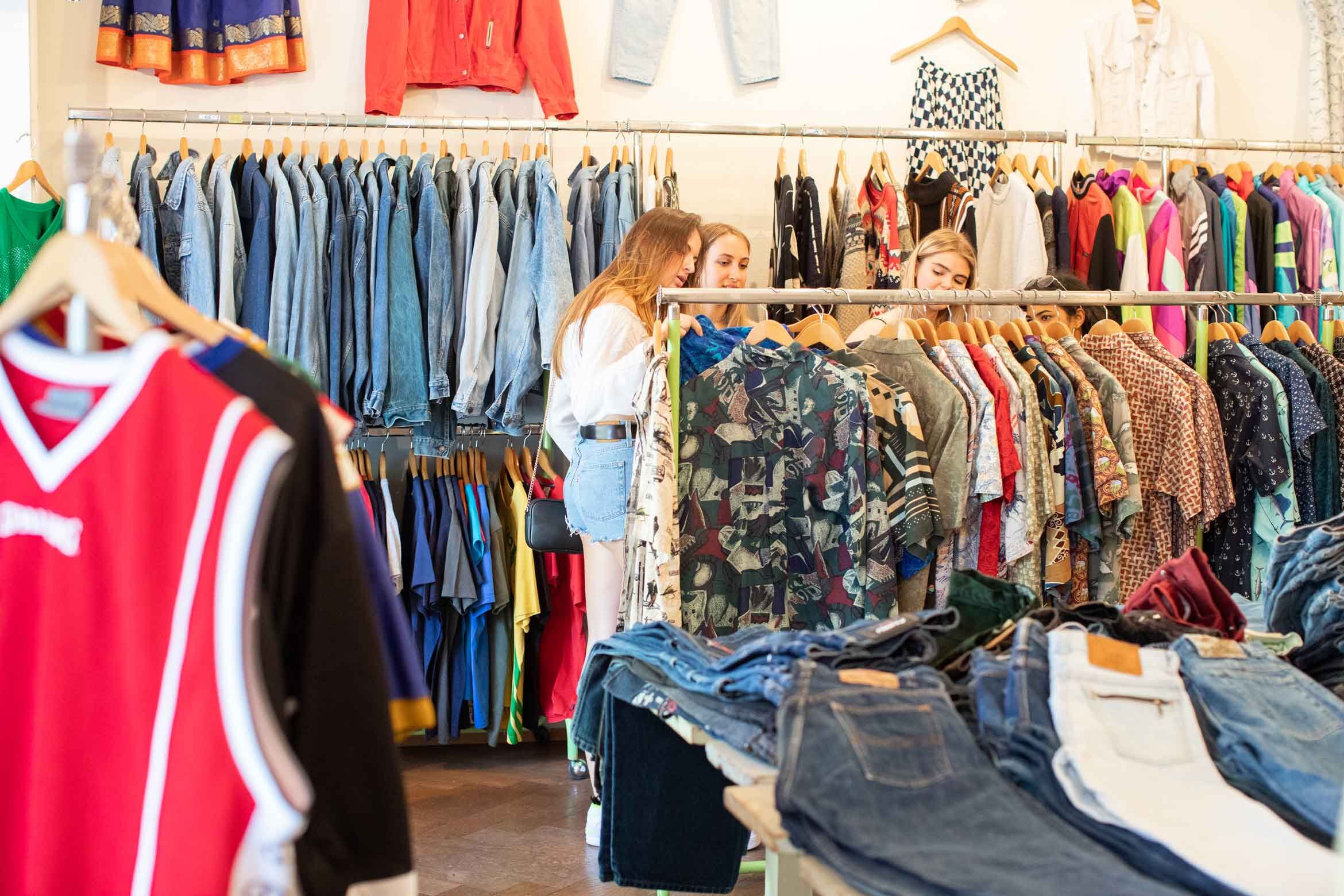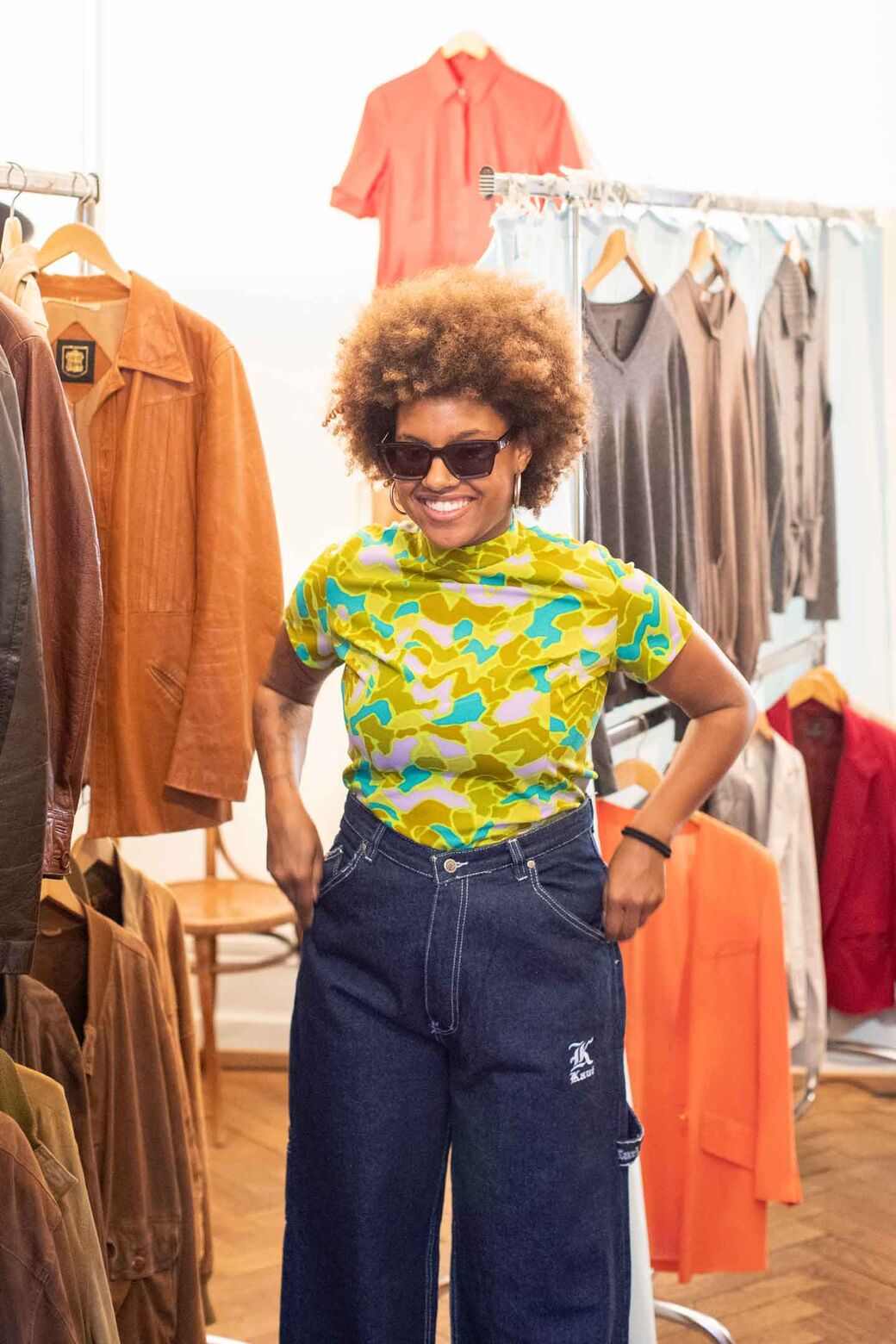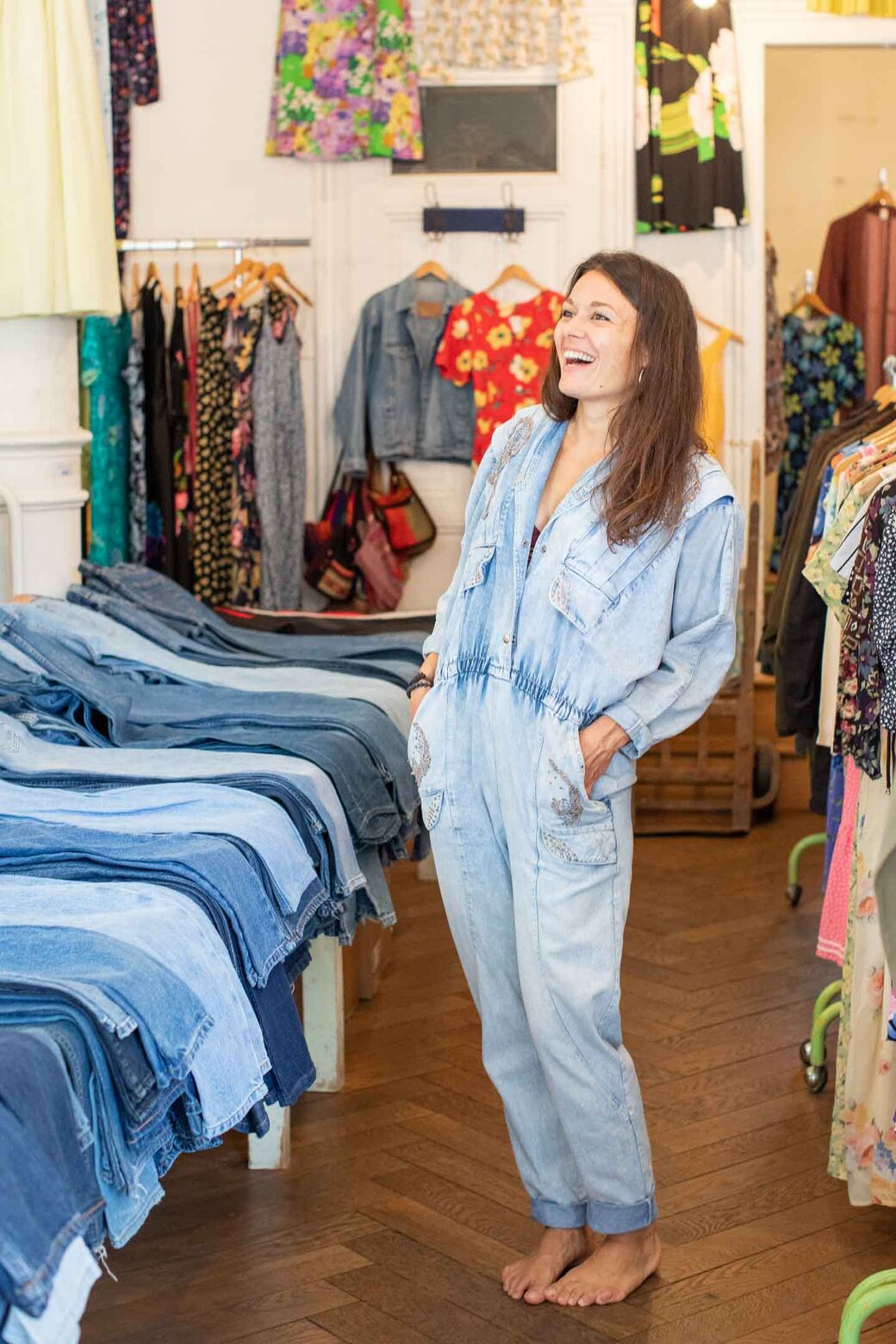 Barbar is also popular with tourists. 'We have a Japanese couple who visit Zurich every year. And every year they come here to shop.' A family from Canada are also regular visitors to Barbar.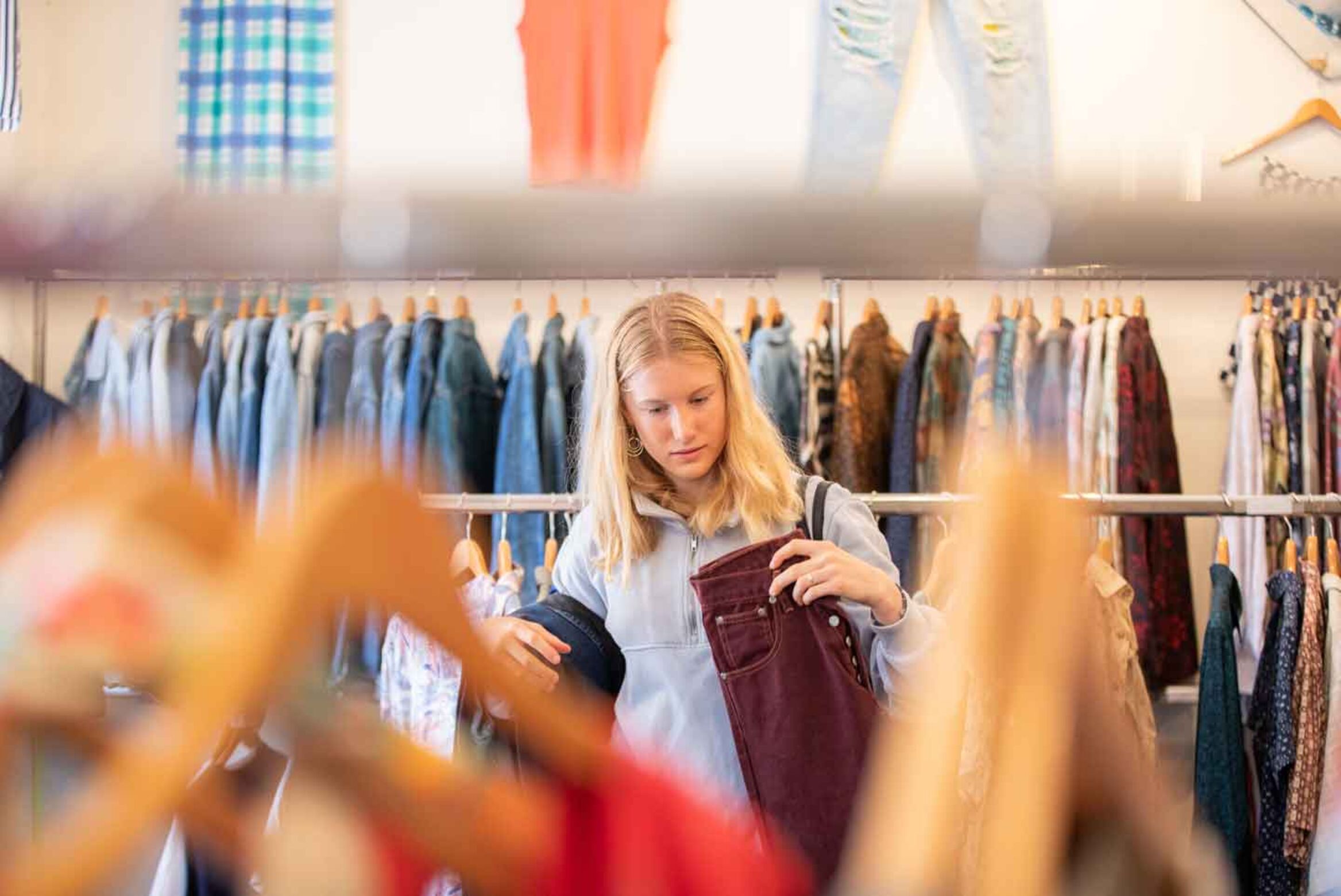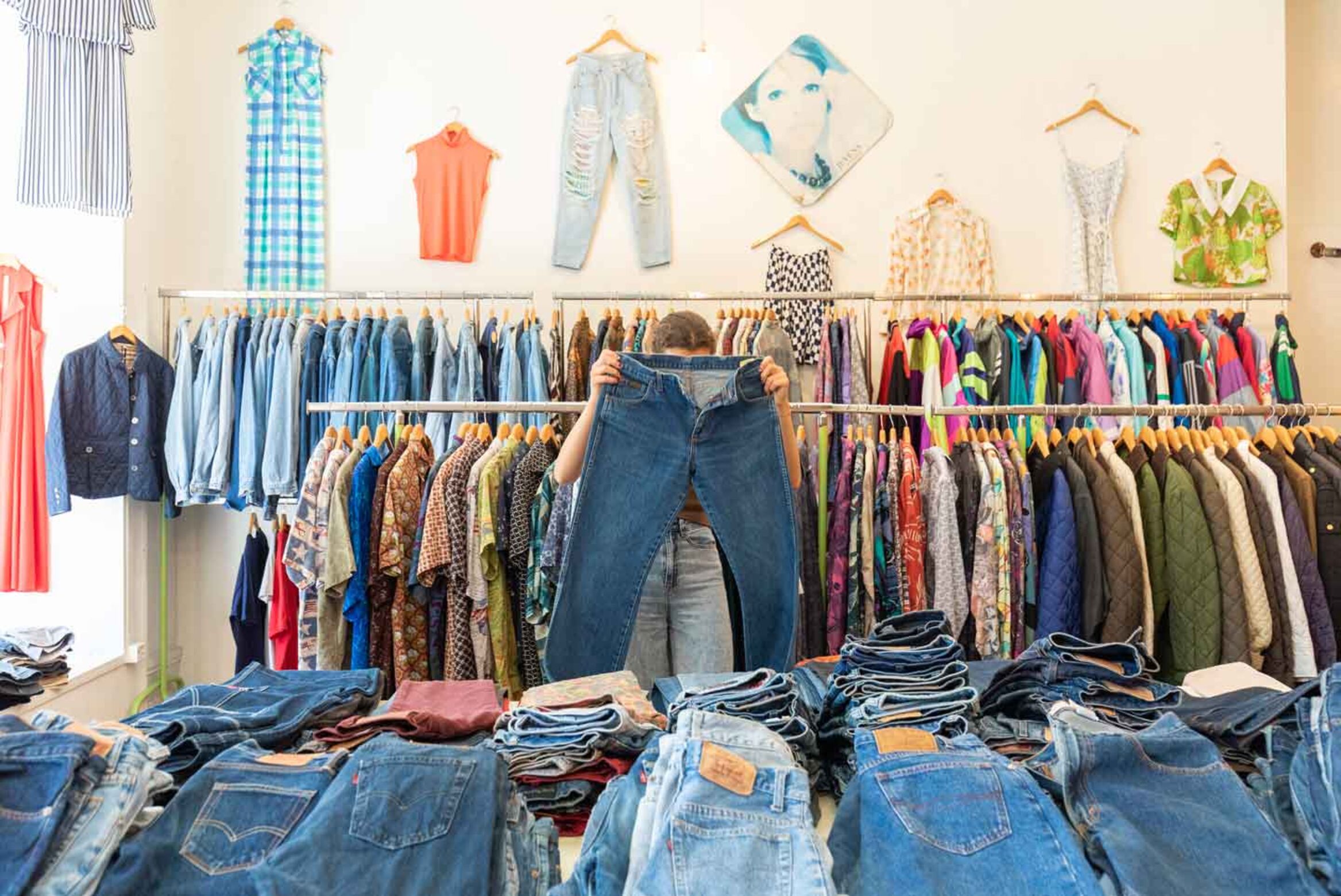 In 2010 the vintage shop moved from Niederdorf to district 2, where it is surrounded by dozens of banks and financial institutions. 'It's quite funny when you suddenly spot a banker among the bright shirts, floral skirts and old leather jackets,' says Laila with a laugh.
The clothes come from all over the world.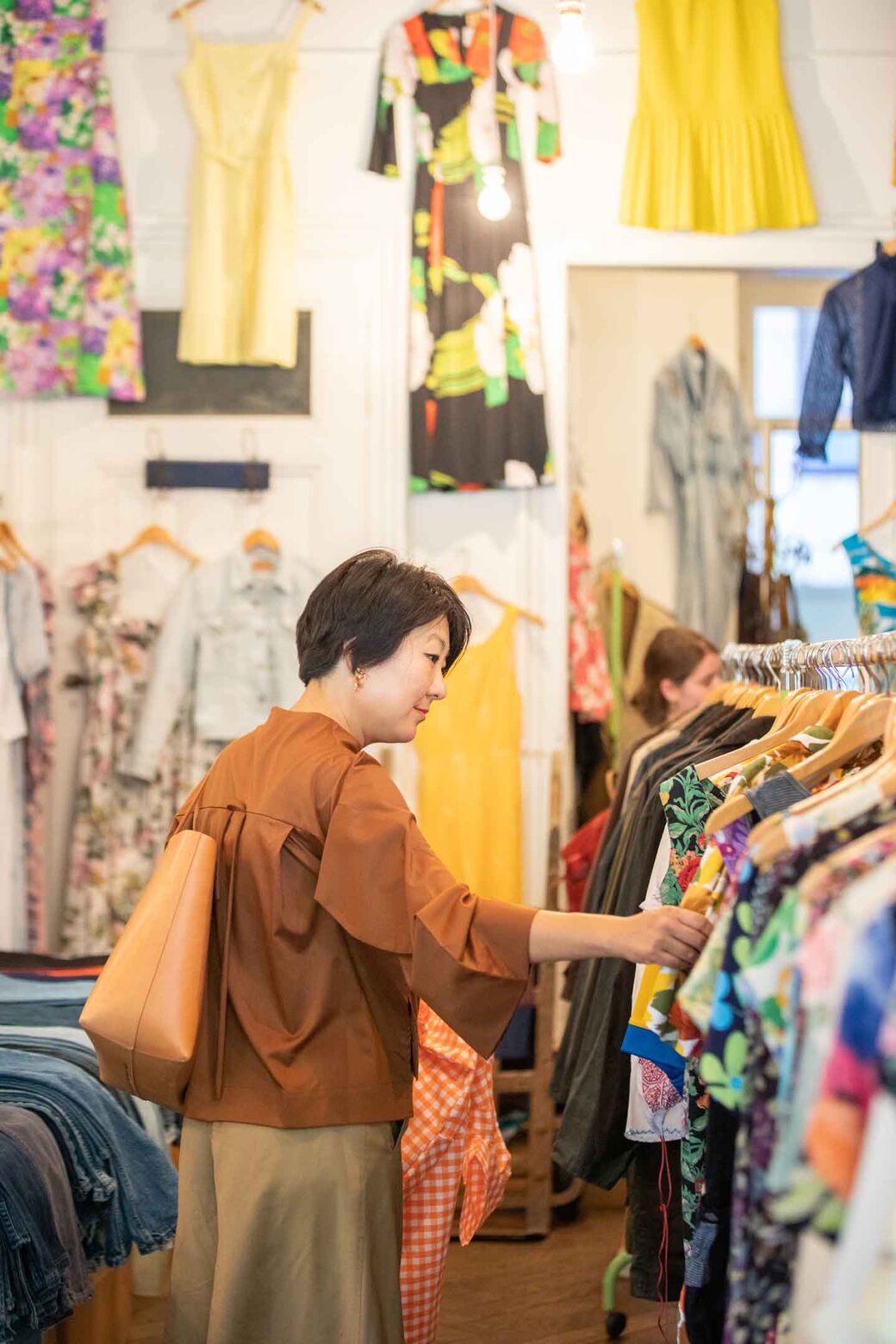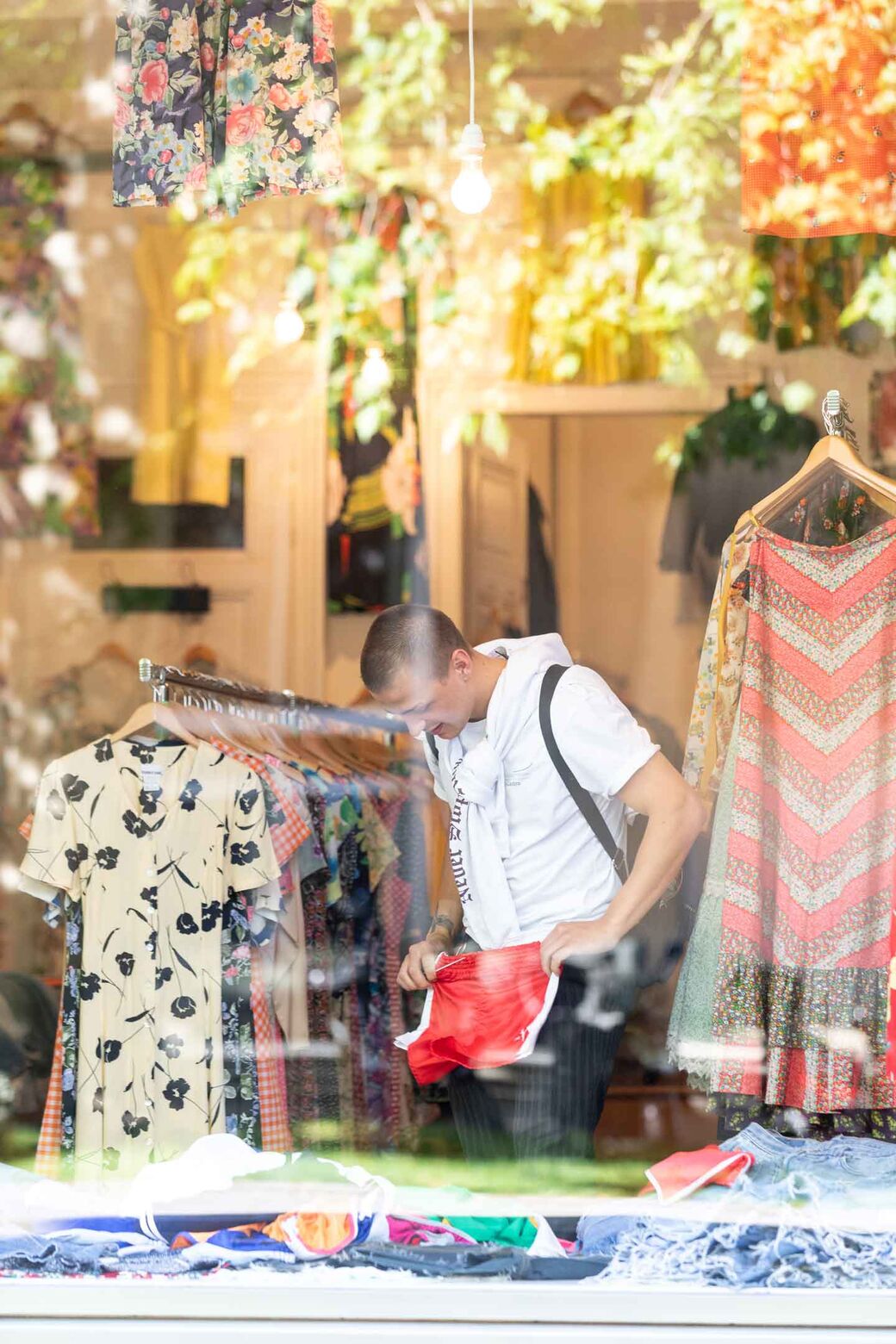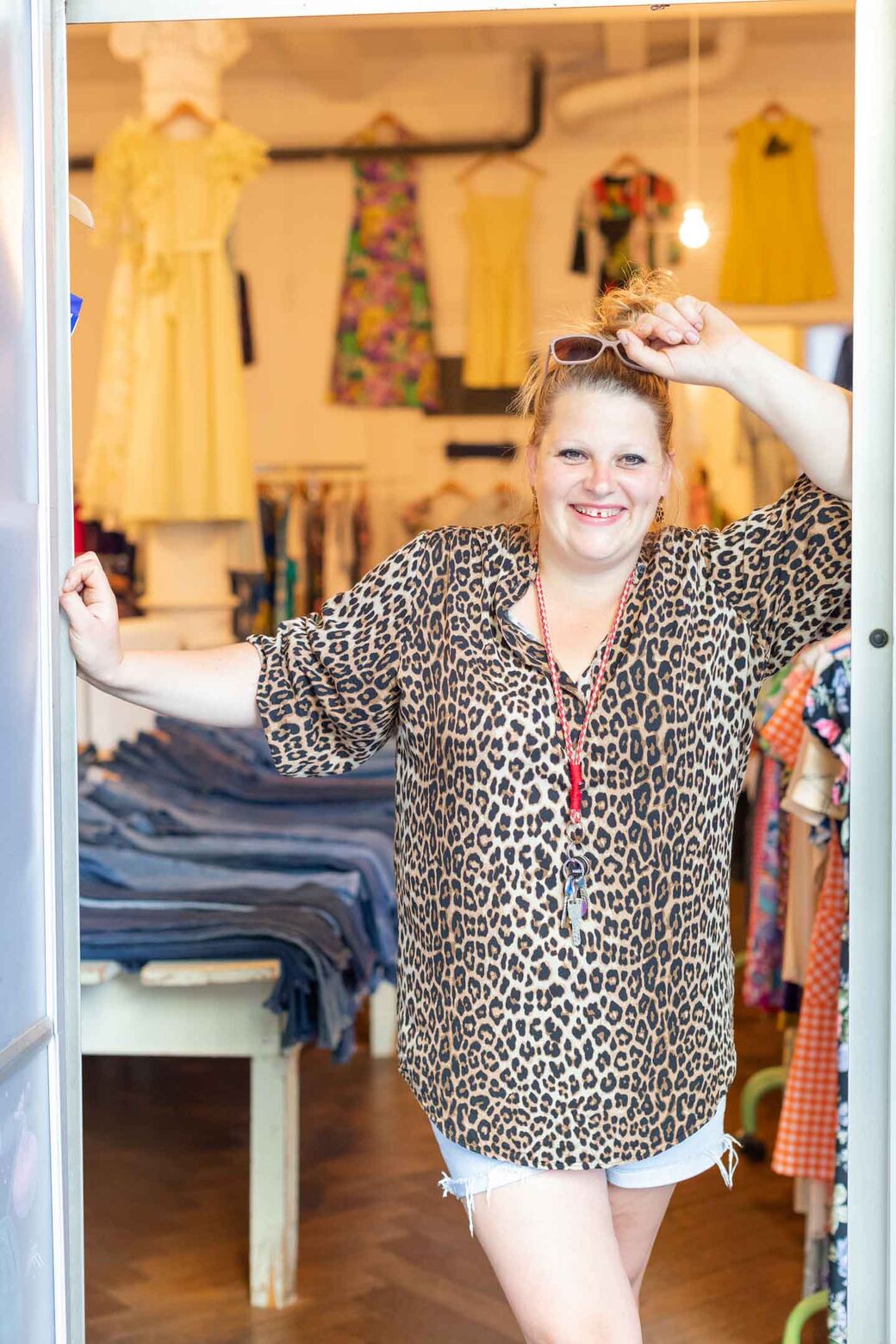 Barbar Vintage has deliberately avoided opening an online shop. 'We want to keep the personal touch,' Laila explains. 'And we also think you should be able to touch the clothes and try them on.' Laila thinks this is one of the reasons behind the store's lasting success. 'I love it when young people come into the shop whose parents were customers 20 or 30 years ago.'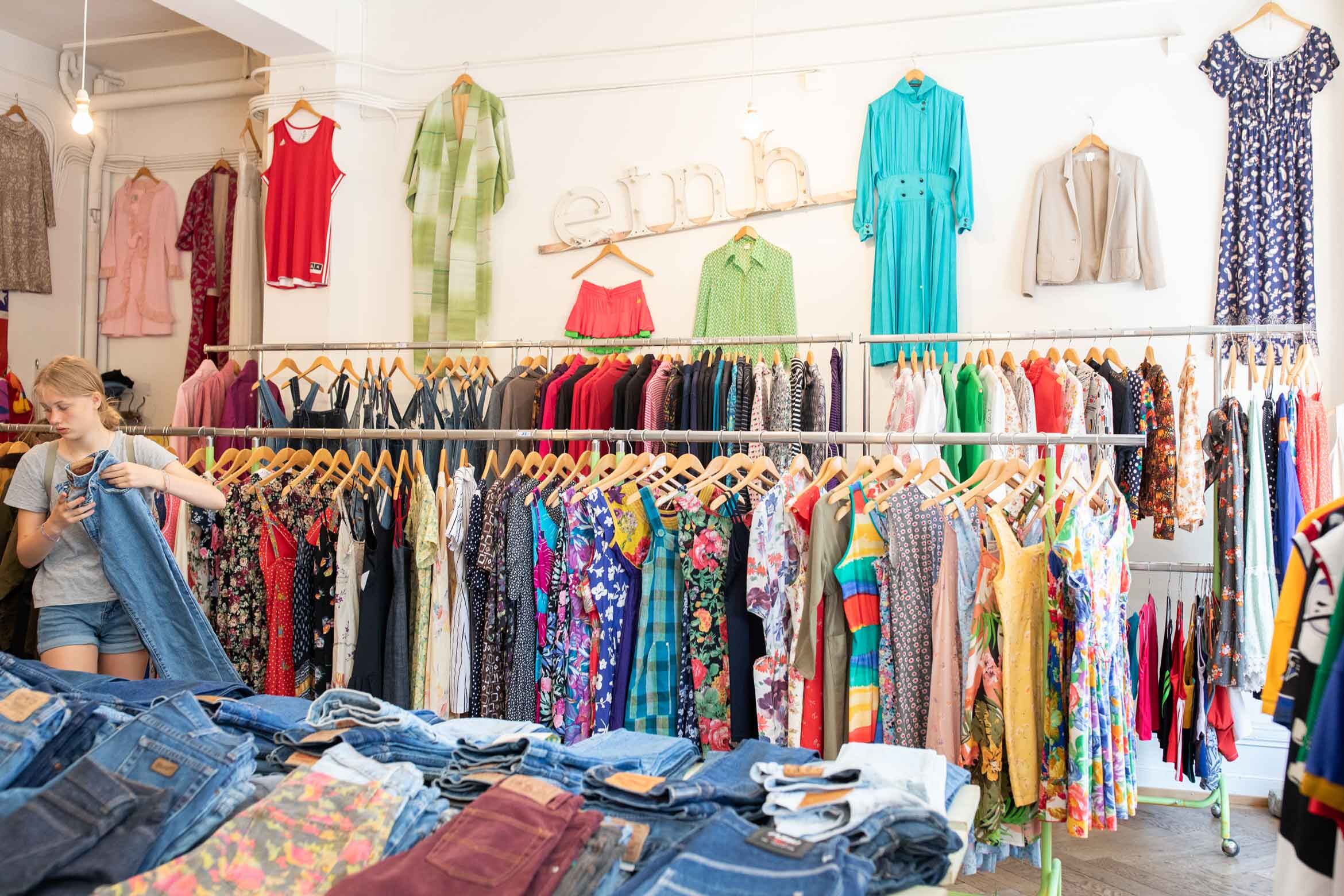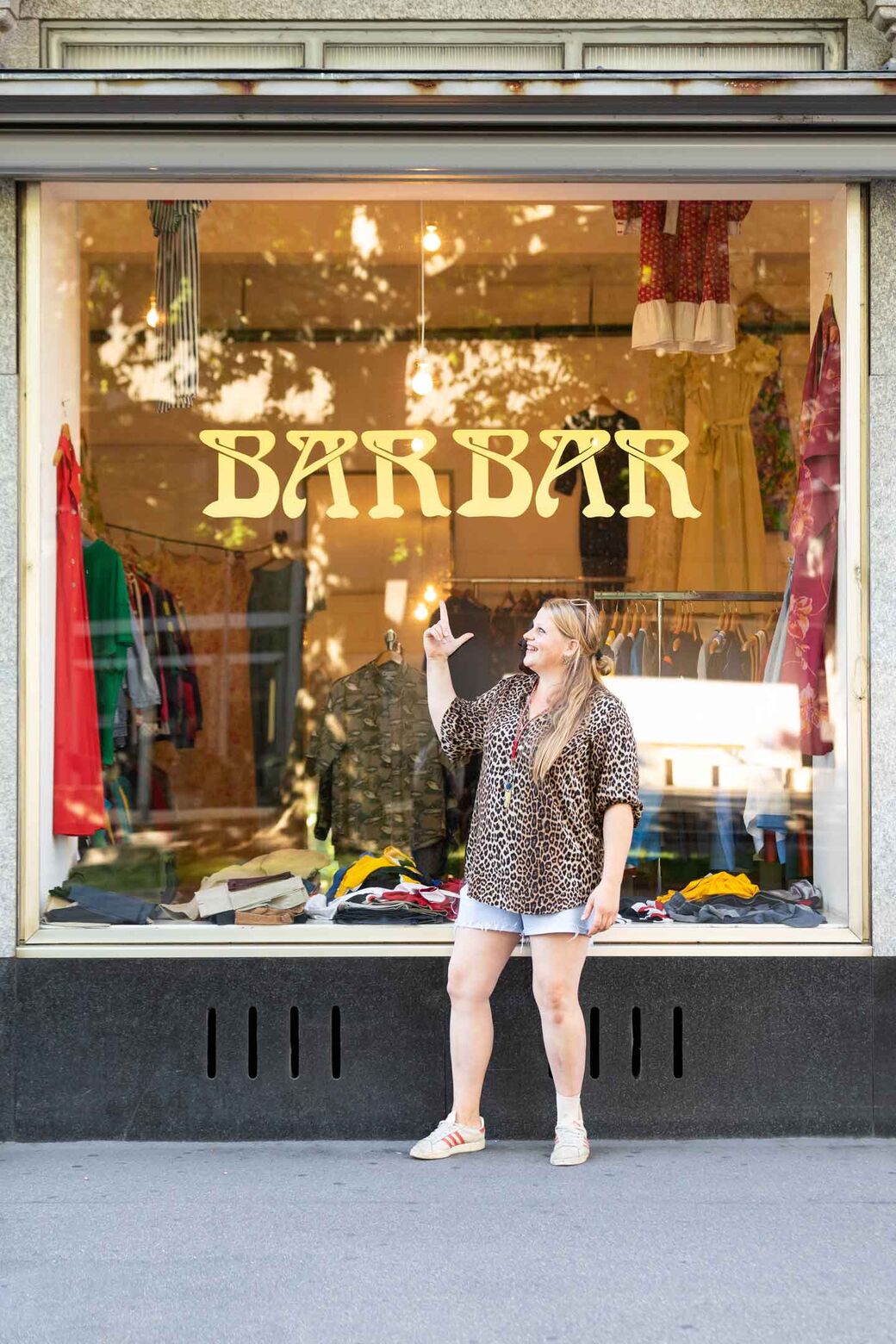 But Laila says they have no plans to open a second store, partly because Zurich is too small. 'We want to concentrate our efforts,' she says. This is something that will continue to require the involvement of the whole family, and her parents will keep working for as long as they feel like it. 'After all, Barbar is their baby from the flower power era.'
Address
Barbar Vintage
Bleicherweg 70
8002 Zürich
Website
076 786 51 11
Opening hours
Monday to Friday, 10 am – 7 pm
Saturday, 10 am – 5 pm
View posts by interests, or use the proximity search and additional filters.
Try it out
.
Save posts as favourites – simply click on the heart symbol in the upper right corner of the post.