Cafés, Bars & Restaurants
|
Culture & Nightlife
Älpli-Bar • Free chocolate spoon when you order the bar's signature drink
In this rustic folk music bar that has played host to acts such as Green Day and Mumford & Sons, hellozurichPass holders get a free chocolate spoon when they order the bar's hearty signature drink, 'Älpli milk'.
The Älpli Bar, which Katie Halter has run for more than 30 years, is a real a blast from the past. Guests sit at solid wooden tables decorated with thousands of carvings. The wall is adorned with an alpine panorama, while the bar proudly displays the names of prize-winning cows. The balcony features the slogan: 'Uf der Alp da gits kei Sünd. Zum Trinke het me immer Gründ', or, roughly, 'Up in the mountains, there are no sins. There is always a reason to drink.' This traditional bar attracts fans of Ländler folk music from all across Switzerland: The bar's small gallery has bands playing 365 days a year. Alongside music lovers, the audience is also full of nostalgic young people and curious tourists who hope to experience a bit of Swiss folklore.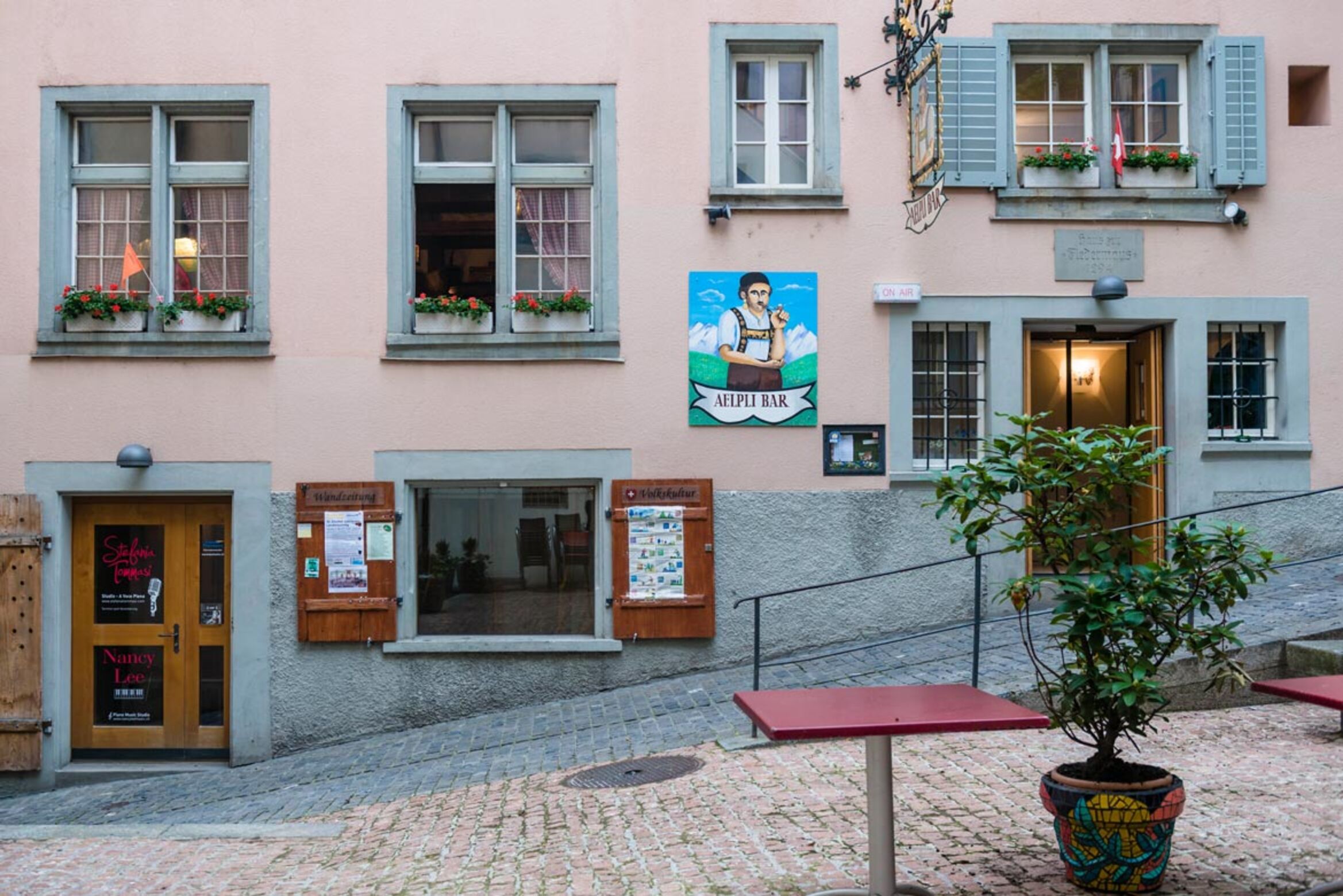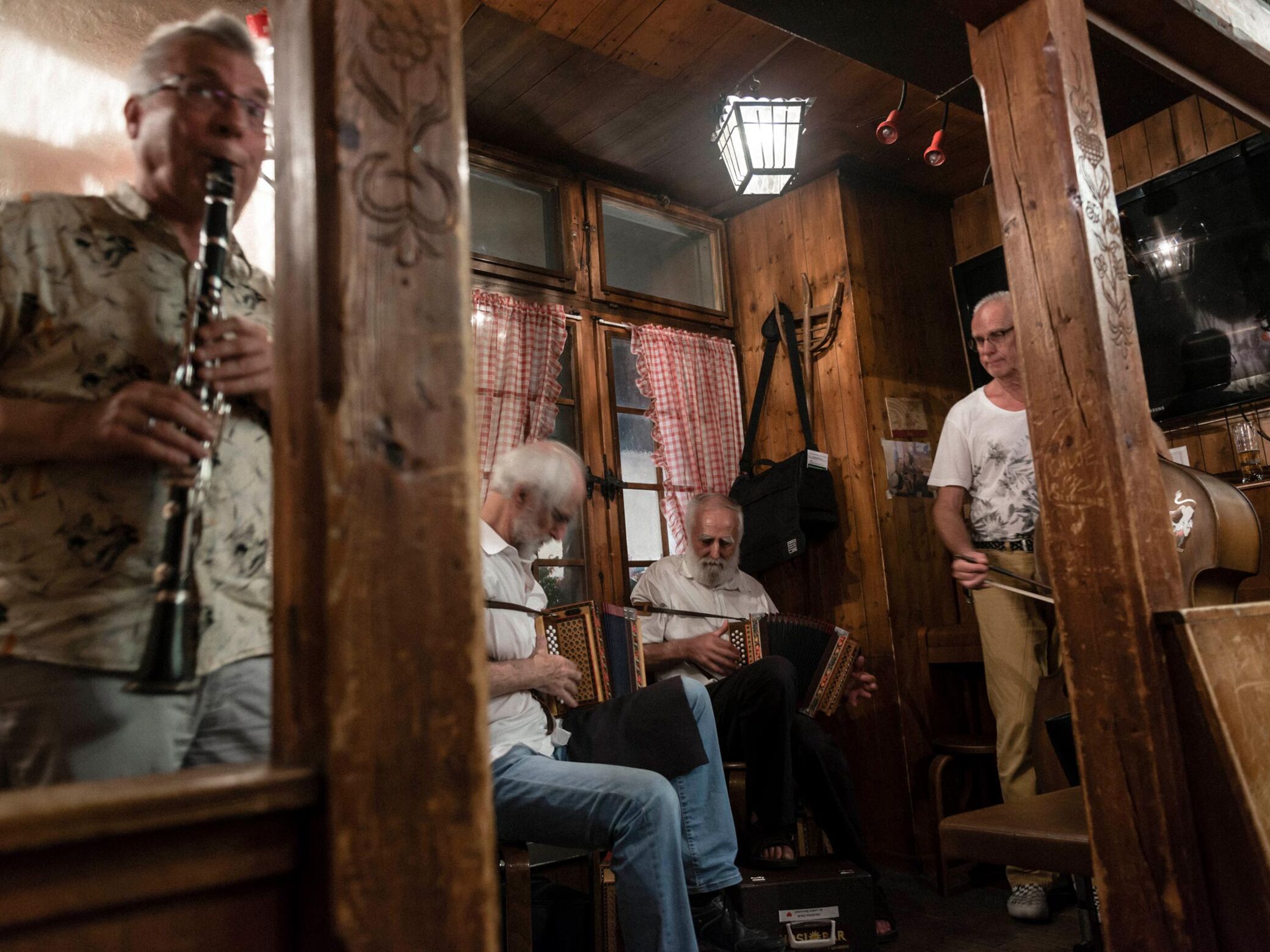 Number of days per year that the bar's small gallery has bands playing.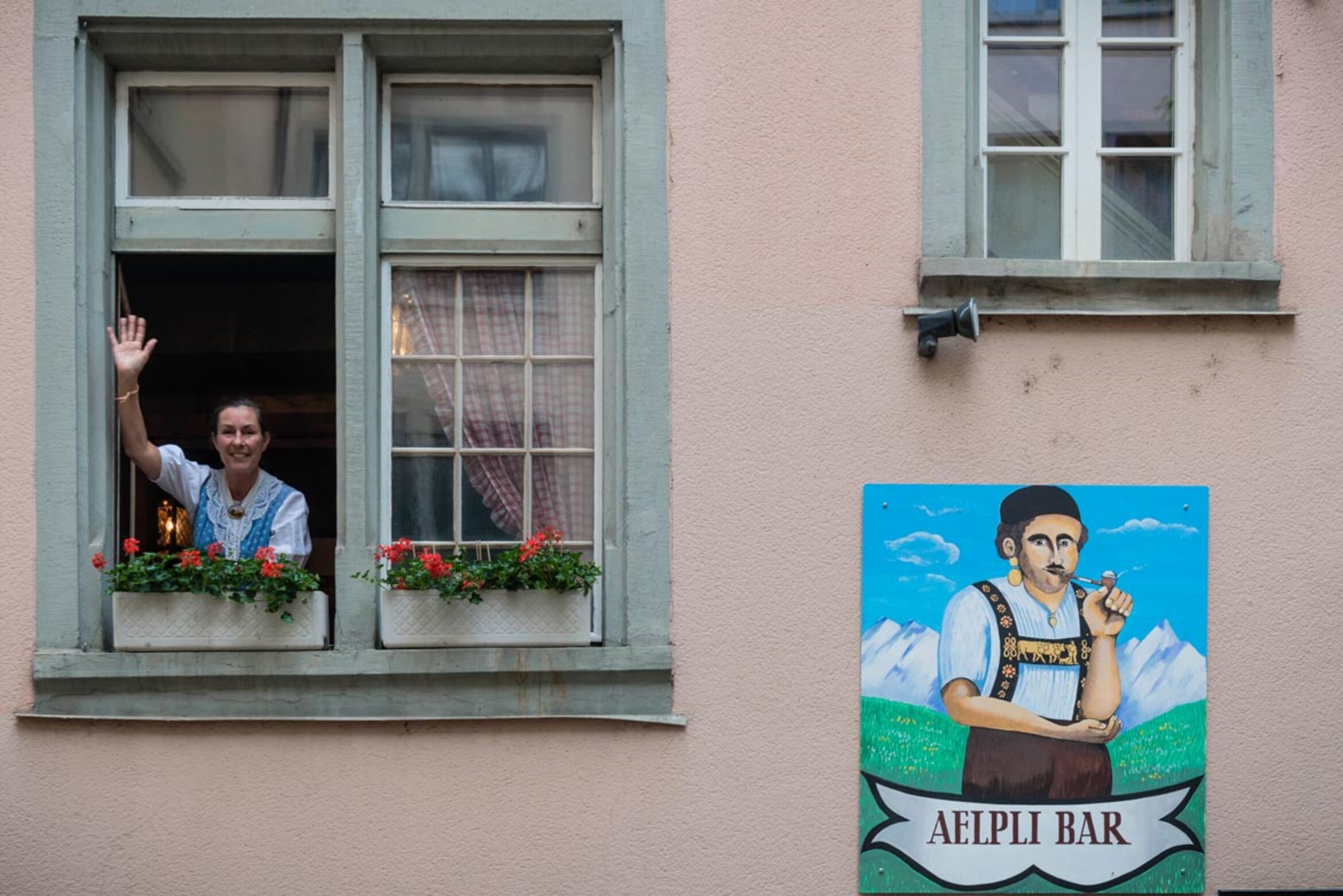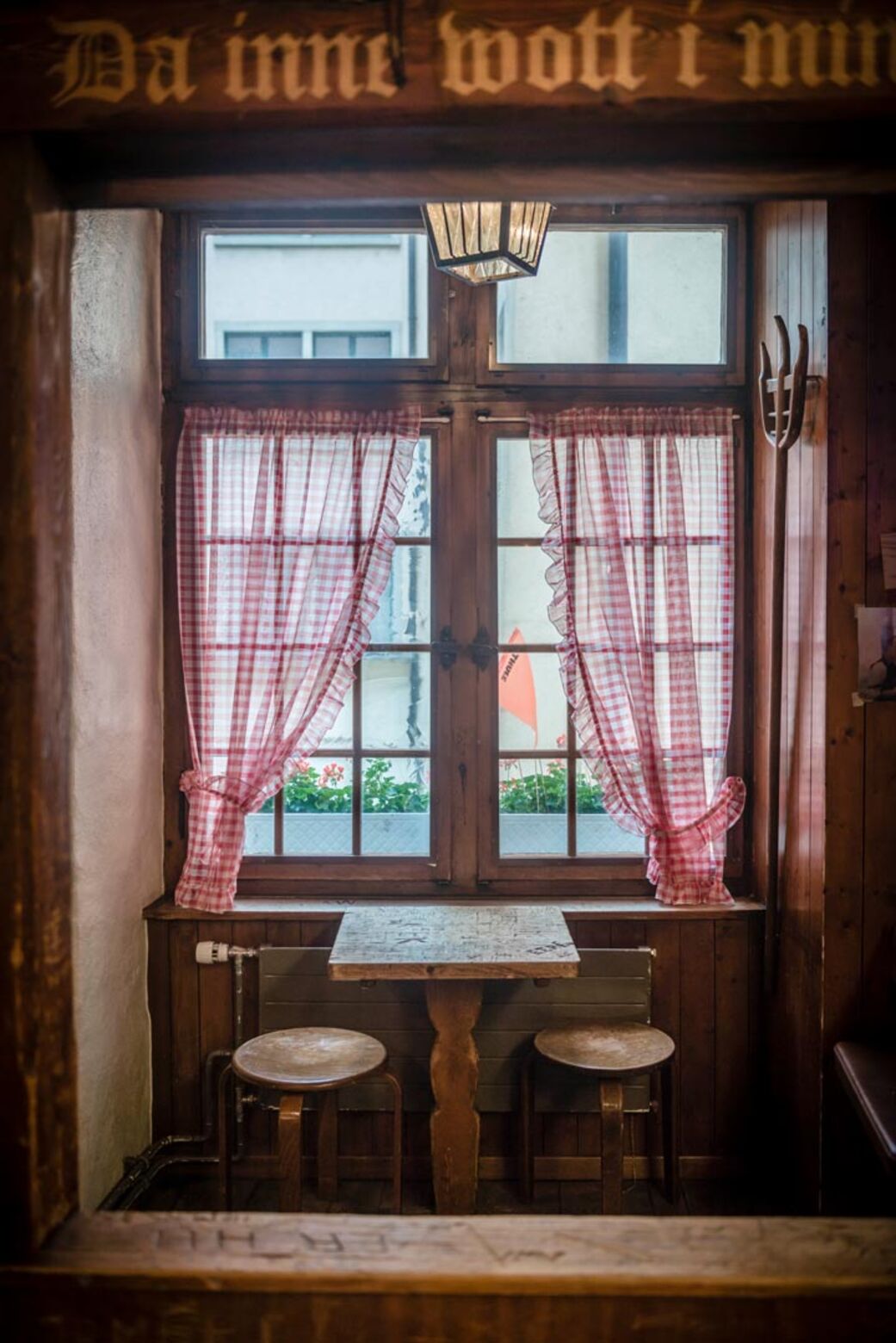 Address
Älpli-Bar
Ankengasse 5
8001 Zurich
+41 79 693 01 73
Website
Opening hours
Daily from 5 pm to midnight
Live music from 8 pm
hellozurich article
Find out more about Älpli-Bar in our article.
View posts by interests, or use the proximity search and additional filters.
Try it out
.
Save posts as favourites – simply click on the heart symbol in the upper right corner of the post.