Photos: Tadah / Gataric Fotografie (Box)
88-year-old Regula Humm has been creating art her entire life. A conversation about her vocation and the art of reconciling family and work, in the past and present.
Regula, how do you reconcile the life of an artist with family?
It's how I grew up: you were always doing something. But family is, of course, very important. That's where my conflict started. I never really wanted to have a family. Nevertheless, that's how things turned out. When my children arrived, I wanted to and had to take responsibility for them. This came with housework—something I certainly had no interest in.
It's such a big house. It must need a lot of mopping and cleaning.
I learnt how to clean kitchens and mop floors while working on a farm during my Landdienst (An old Swiss tradition where young people spend a few weeks or months working on a farm). And that's what I did. But seeing housekeeping as the centre of my life, even as something I should fill my days with, Jesus, no. I've never seen myself as a devoted mother either.
'My mother once said that having a child doubles your housework. I almost fainted.'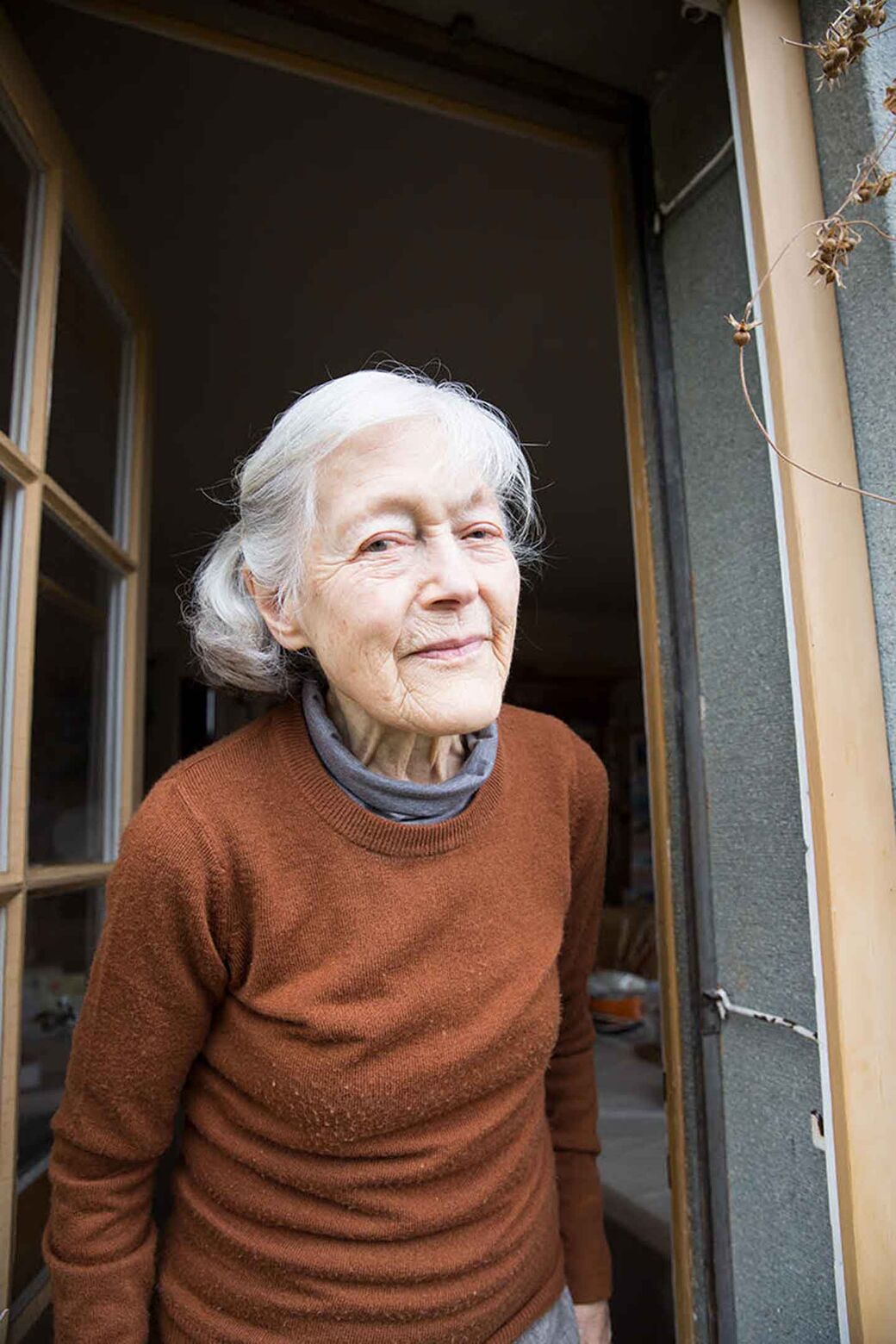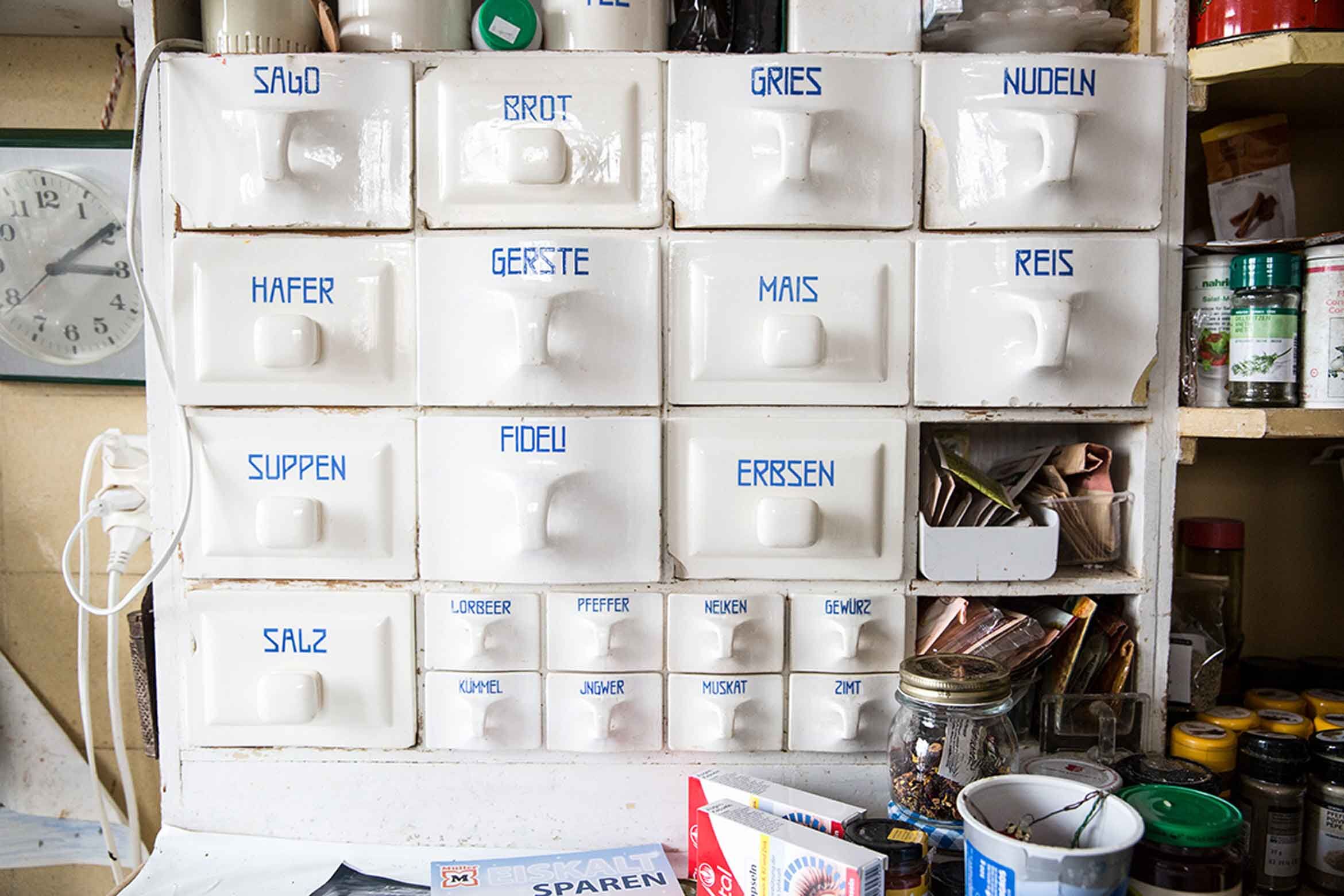 Your brother was a creative artist too? So, a family of artists through and through?
Yes and no. My father was the son of a farmer and became a secondary-school teacher. My mother trained as a piano teacher, but she could never pursue a career—at the time you would have had to be independent.
How many siblings did you have?
I hesitate when it comes to this question. There were four of us, but really only three... My parents' first child died at the age of two. It was quite a long time after that until my sister was born. Then my brother followed and, later, me. I was always certain that I wouldn't have been brought into the world if my brother hadn't died. This is why I had four children myself.
Why?
I can't really explain it, it's completely absurd. But it was part of me. My parents always missed this first child. We also missed our sibling. I often went up to his grave at the cemetery with a pram. My brother and his death have always been in my thoughts.
You gave birth to the first of your four children in 1954. It completely changed your life. How did you get into this unforeseen role?
My mother once said that having a child doubles your housework. I almost fainted. My mother-in-law once gave me a basket full of patches to mend socks, and I thought, 'For God's sake, this too?' I already had some big commissions at that point, which were keeping me very busy. That was all over once the child arrived. All at once.
At Tadah it's all about compatibility – in our online magazine featuring fascinating interviews with parents and in the first Swiss coworking space with childcare. Whether you're a parent or not, there's something to enjoy at tadah.ch. Or visit us in person in our beautifully furnished space in Albisrieden, Zurich.
'Somehow it always worked.'
So, you were forced to take some time off. Were you ever jealous of your husband?
It did set me back. If I'm being honest, I was a little jealous. I think that a man wouldn't be able to imagine it. But it was clear at that point that I needed to find a balance, if I could, between making art and raising my child.
How did you support a family of six with art?
(Laughs) I don't know. But it always worked. We were always fortunate enough to have cheap but nice homes. Nowadays, however, no one would want to live like that, with coal heating, no hot running water, or in a condemned house. Back then, we had two flats in Zurich that cost 370 Francs total. We even rented out a room.
Did you never have to worry about money?
We did. There were some months when we had run out of money by the 20th. Even when my husband, Ambrosius, had a fixed wage, it was minuscule. But as I said, somehow it always worked out.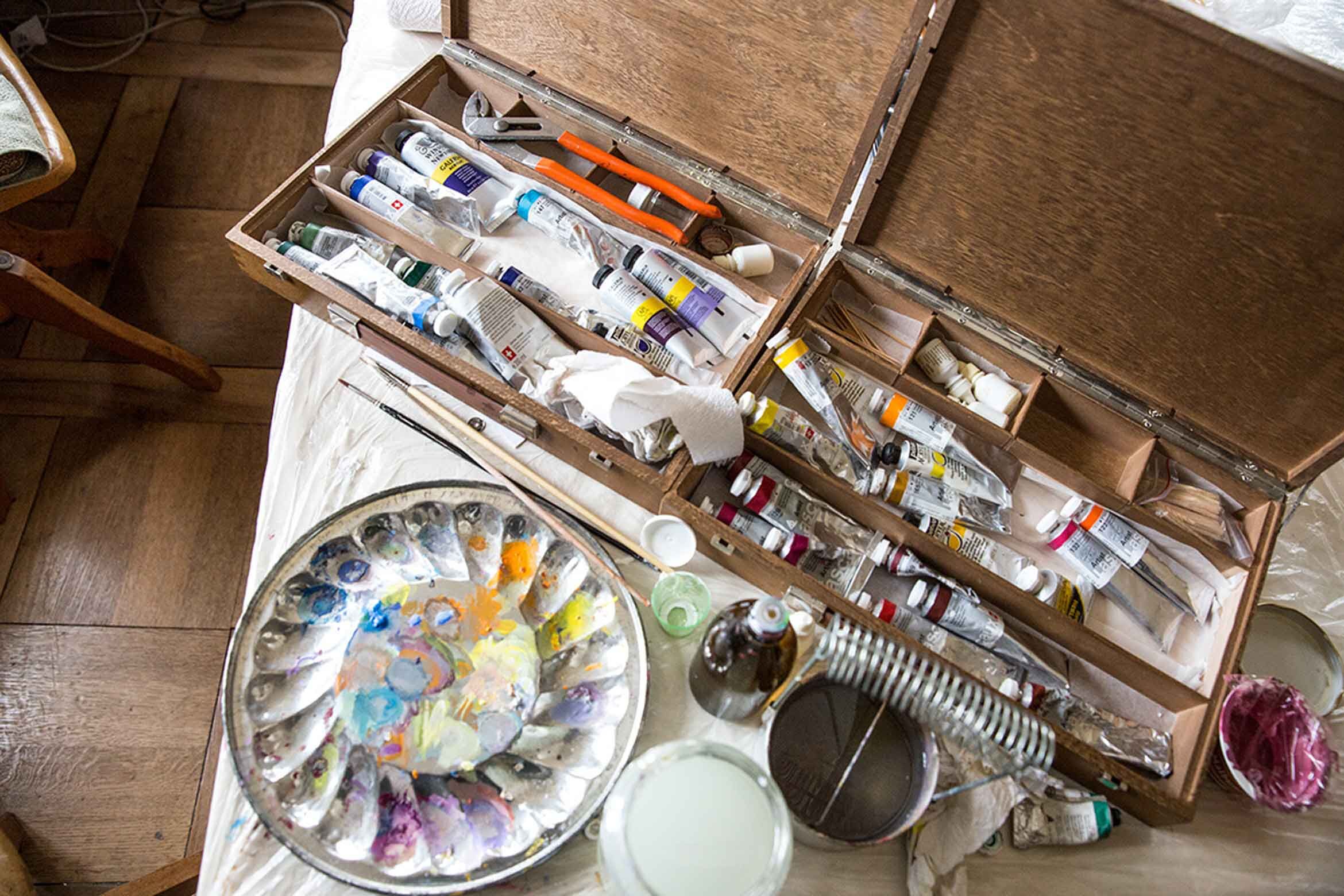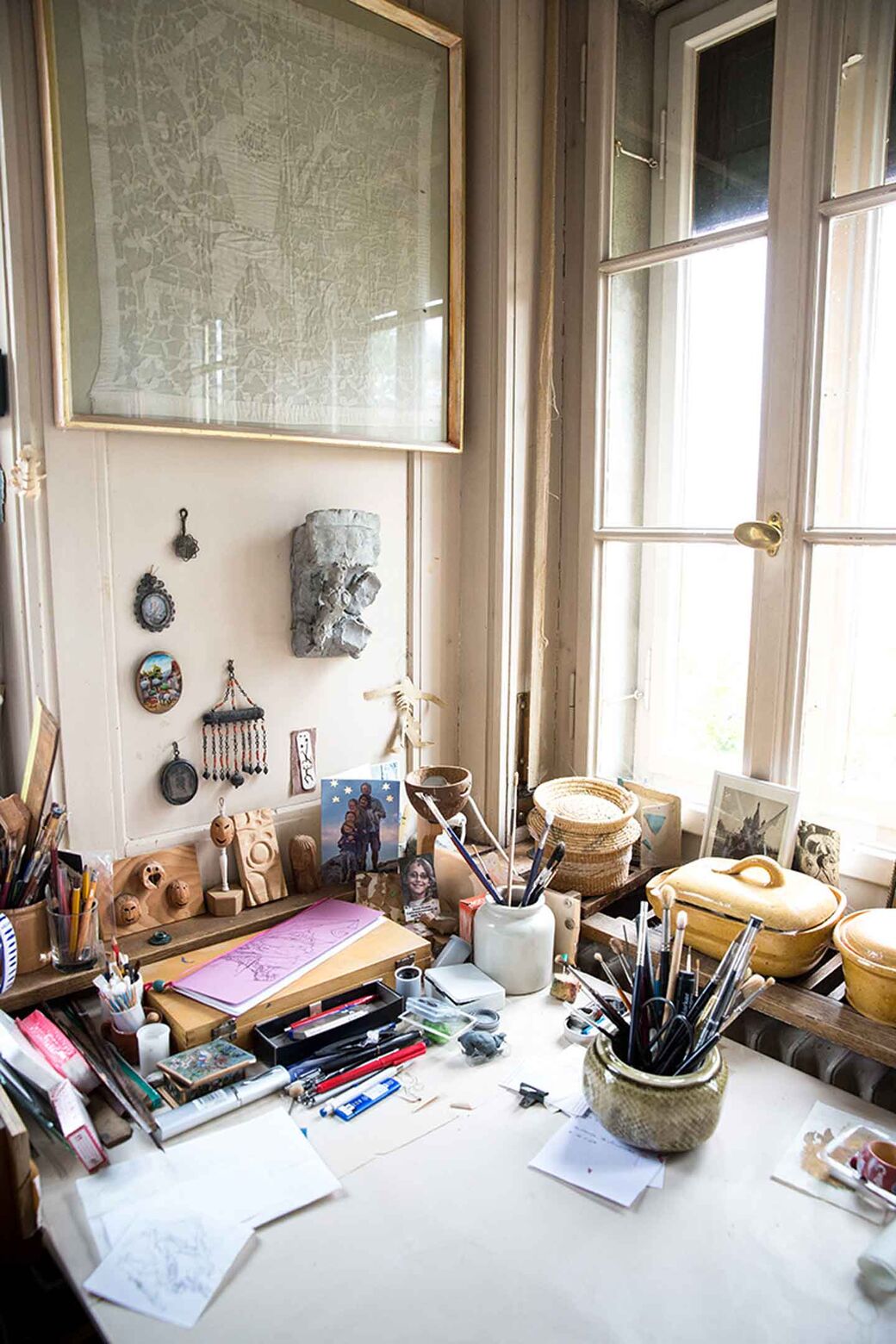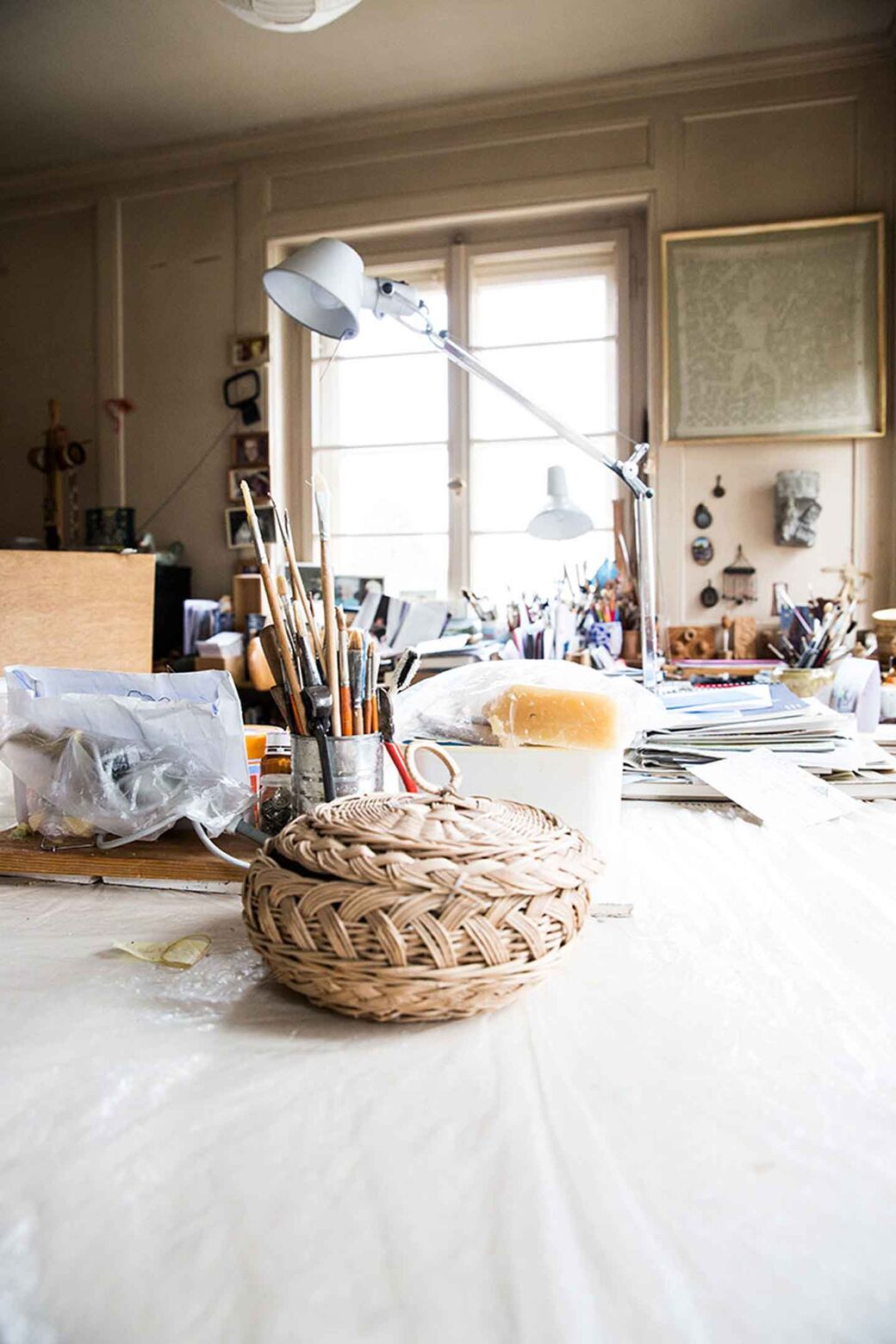 When did you pick up your brush again?
I started painting again in 1960. My third child, Severin, had just been born. But I had help this time. I employed someone for two hours a week—a former midwife.
Artists develop and adapt their style. Do you have a pre-motherhood and a post-motherhood style?
I wouldn't say that. I start fresh with every piece anyway. I always start working in a very intuitive way and I don't work in a single style. Sometimes, I'll do line drawings again now—that's what I did 50 years ago. I remember what they told us at art school: 'Only draw abstract. No figures. No painting.' But I did it anyway.
What do you think when you look at mothers today and see how they divide their time between their job and their family?
At the time, I just tried to look at the whole thing positively. Otherwise, it's just not possible. We lived in a small two-room house in the countryside. The water was always freezing, the winters were bitterly cold. I played with my children, heated the house, cooked, played, chatted. I just wanted to make the best of it. But I'm sure that nowadays, I would work as well.
You've connected with younger artists too. How do they balance being artists and mothers?
Most of them have children. They say it's important that you have your hour in the studio on a regular basis.
Has art passed down through the entire Humm family?
Our son Tobias is definitely an artist. He makes pottery. We have a lot of his works in our home. Micha, our eldest, studied German and then became a German teacher. Severin wanted to learn a 'real' profession first. He saw from our experience that being an artist isn't always easy. Imanuel, the youngest, is an actor. So, he's certainly artistic, albeit he uses his mouth more than his fingers.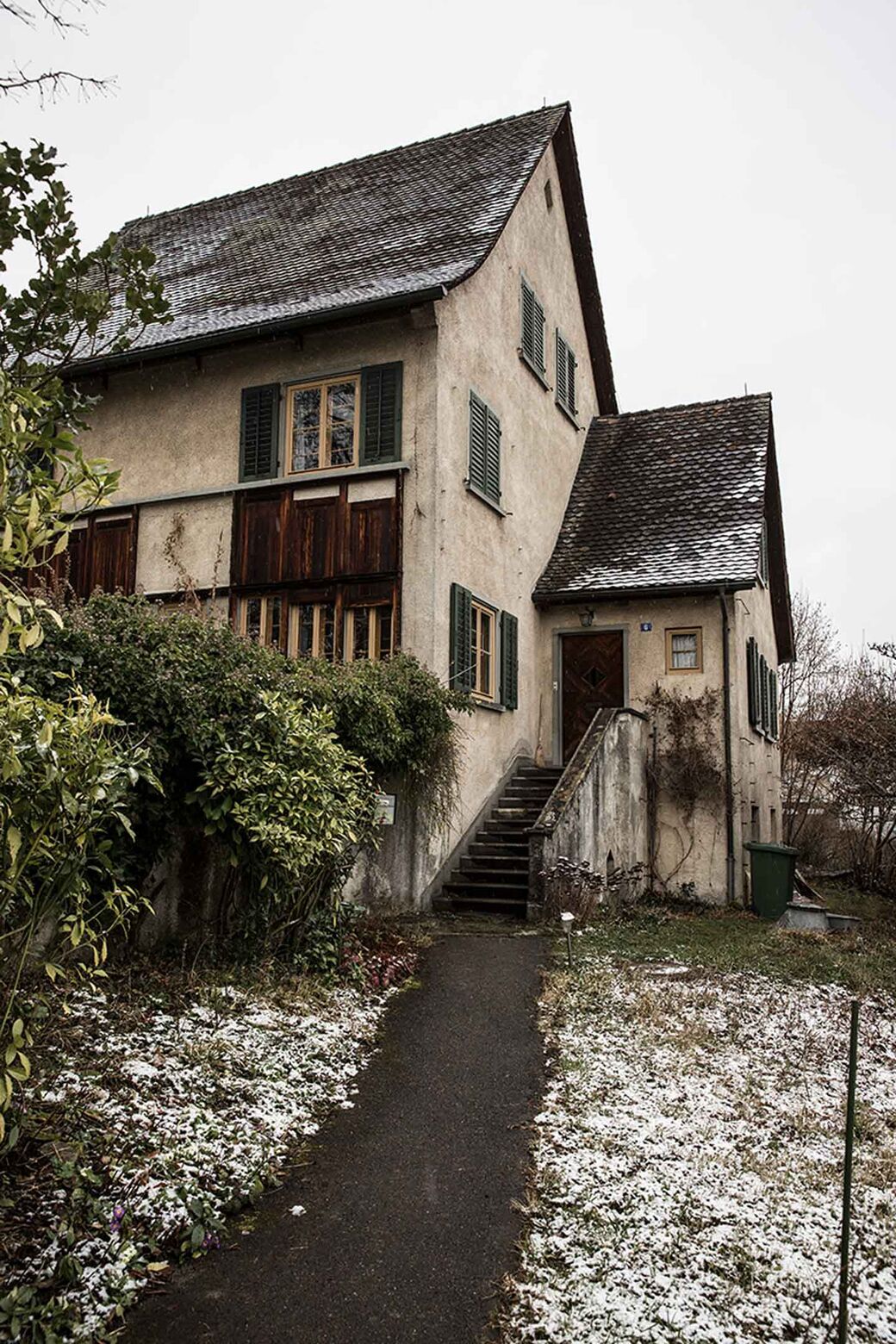 Is a family of artists more liberal? Freer? Less authoritarian?
I let my children do their own thing. I don't know, did I even raise them at all?
What was different about being a mother in the past?
I had a very versatile and enthusiastic mother. She never played with us, but the truth is we had it good. There was always someone there. My mother was in a good mood most of the time. I can't judge or assess whether this is the case in families nowadays.
Do you think the image of women and their role has changed into a positive one?
Absolutely. Because women are people. When the film The Divine Order came out in the cinema, my daughter-in-law told me that I absolutely had to see it. But why? I'd seen enough, I experienced it myself. I wasn't even allowed to sign the papers to transfer my parents' house into my own name. We were 'only' women. Our men had to sign for us. It was absurd. You couldn't even imagine it today.
What should the 'modern' woman do better?
Self-realisation that's so deep it comes at the cost of the children. I don't mean that in a bad way, many people do have to go to work, which is a good thing. But everything has a price. And many don't seem to want to see that.
'I'm always touched when someone writes to me and says that they always enjoy my pictures.'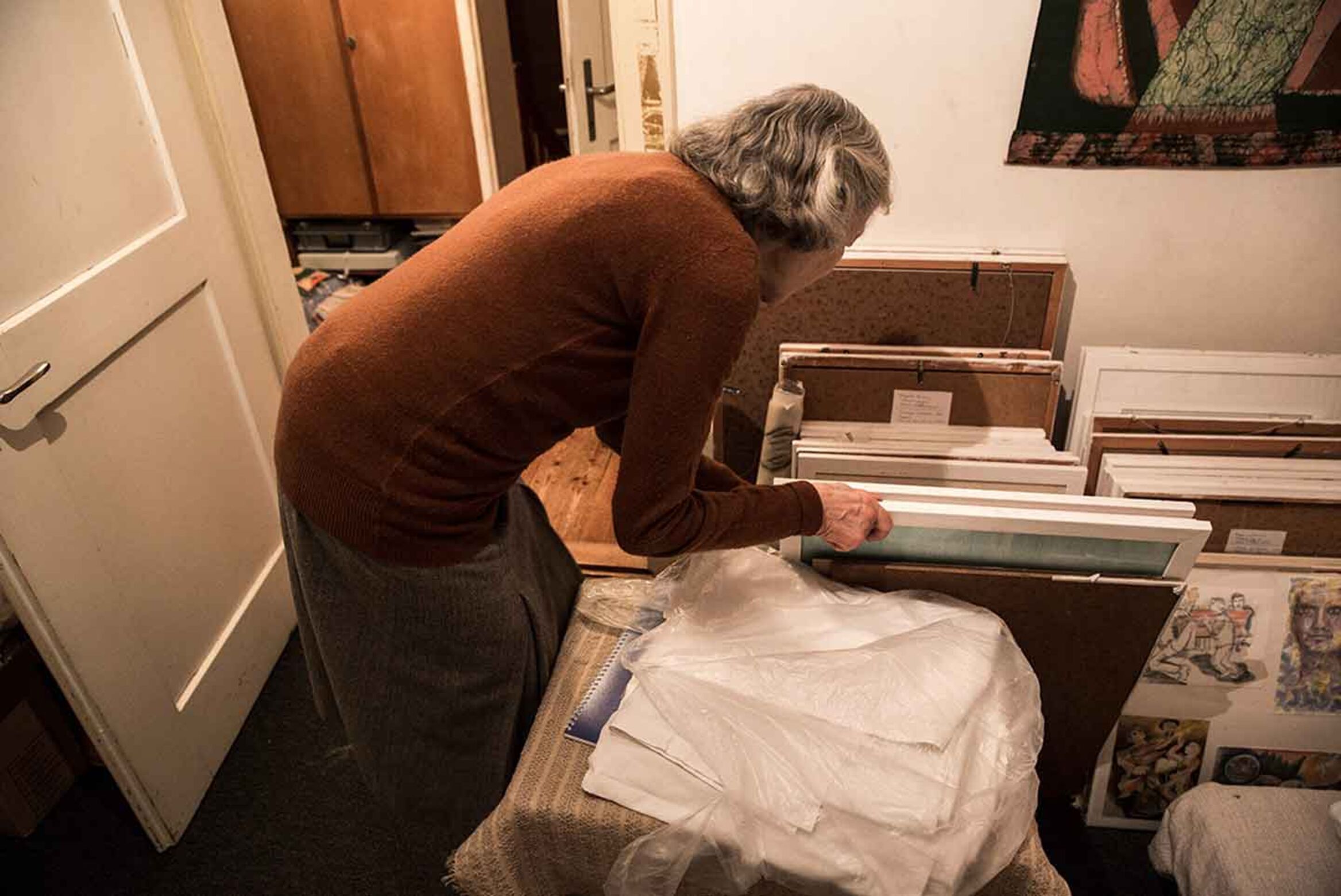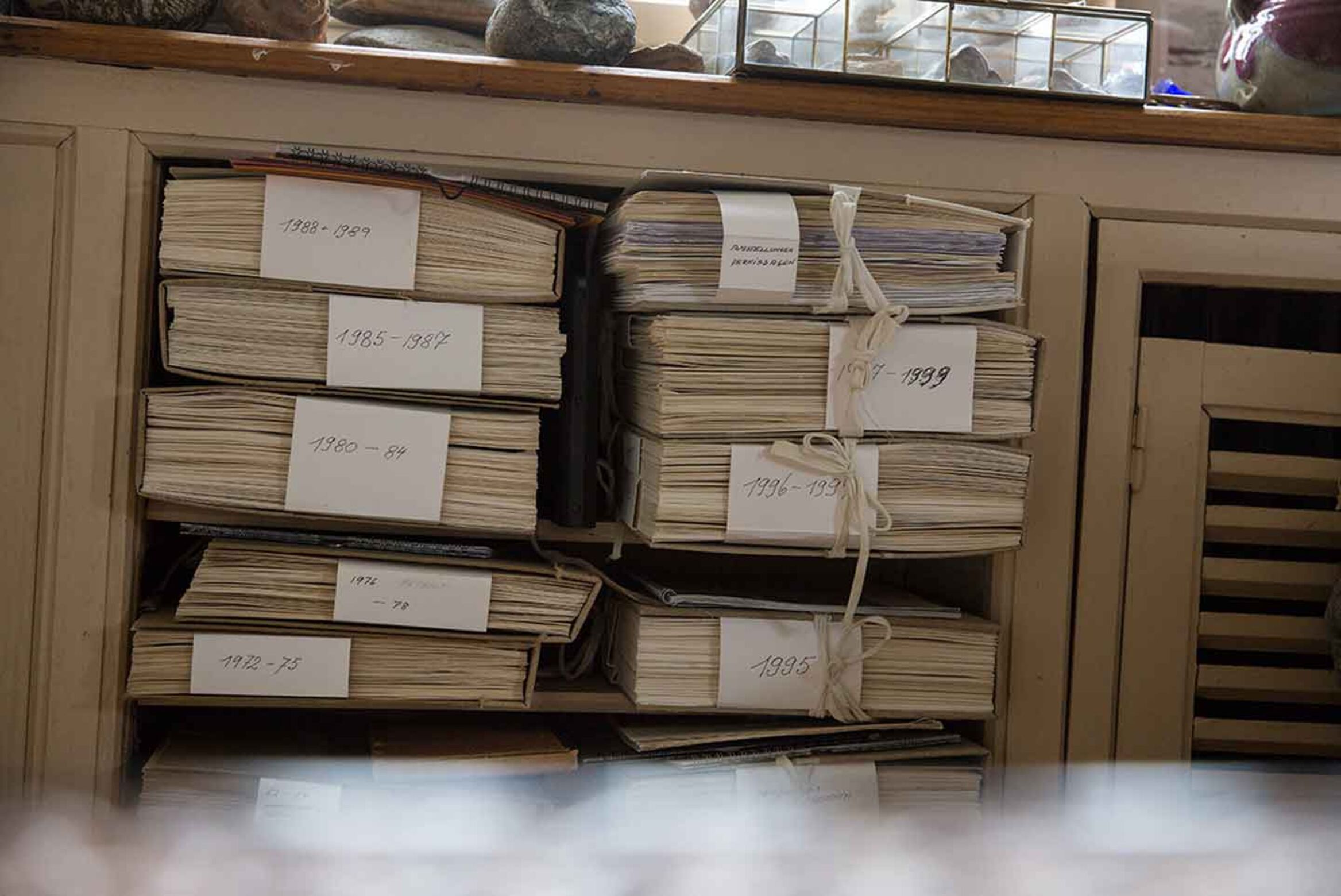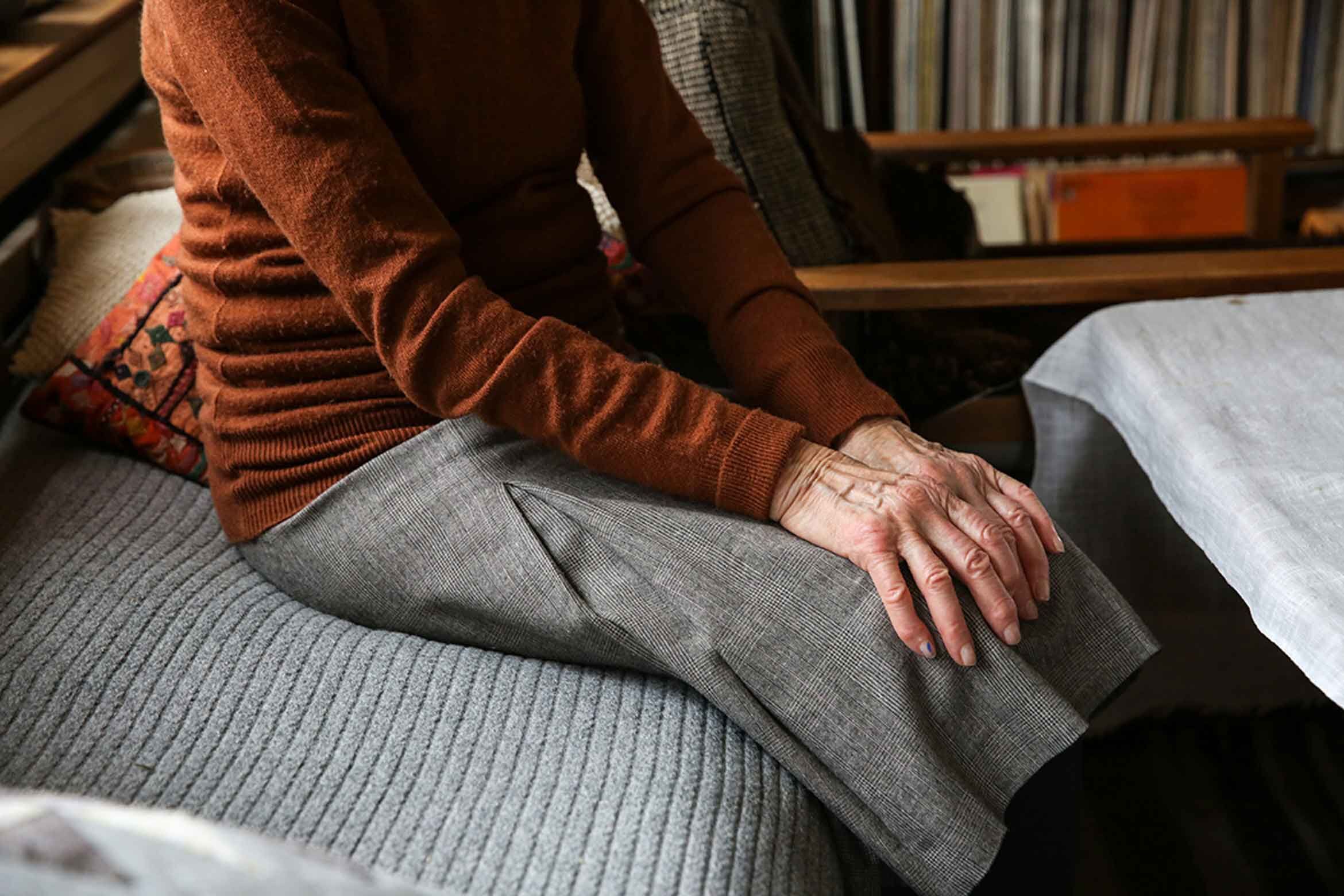 You create something that lives on past your death. Is that a nice thought?
I know that many artists, especially men, need that. I would love to see my works live on beyond my lifetime. They're also my children, in a way. I have a certain arrogance, meaning that I think I make things better and nicer. An actor says, 'My work doesn't live beyond me. There's no burden to carry around.' But we artists have this burden. What do you do with it other than hoard, sell, pass on or exhibit?
You have your house, this museum.
Yes, we have it nice here. But it's also nice to hear about how your other works of art are doing, the ones that are no longer here. I'm always touched when someone writes to me and says that they always enjoy my pictures. A woman from Olten wrote to me once to say that she still loved her tapestry. That feels good. Or someone who bought a canvas from me and paid more than I asked for.
Last but not least: Do you have any advice for the mothers of today?
Fight for the work you love, but don't neglect your family, your children. I know it's a difficult topic. No matter how I did or didn't do it, and this is where my arrogance rears its head again, for me, my life is a complete work of art.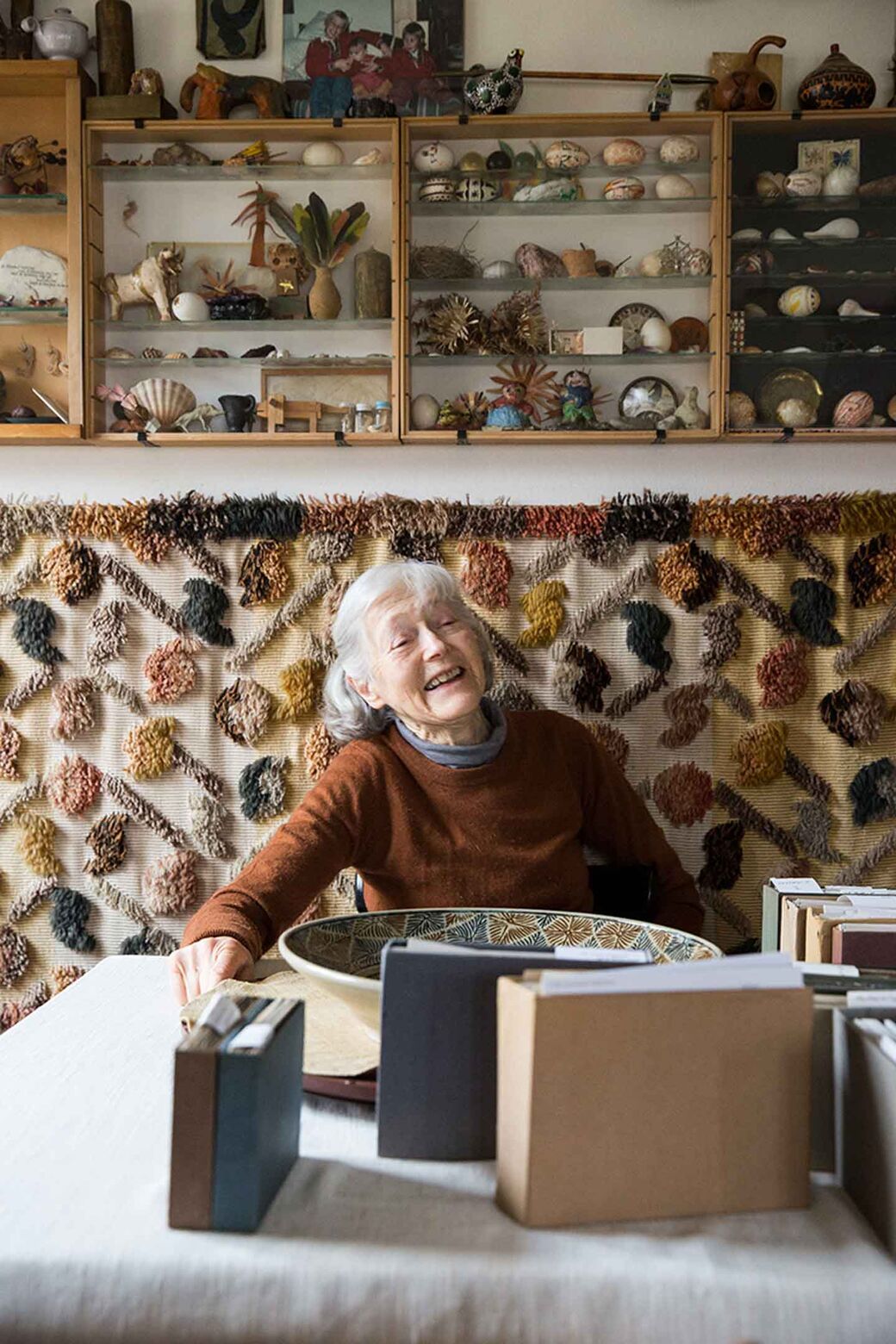 This interview was published in March 2018 on Tadah.ch. Regula, now a 91-year-old widow, still paints daily.
View posts by interests, or use the proximity search and additional filters.
Try it out
.
Save posts as favourites – simply click on the heart symbol in the upper right corner of the post.