What do you do if you'd love to read more but never get around to it? Go to a silent reading rave. At these raves, each person reads to themselves, but they all read together. Whether it's a novel, study-related reading or a stack of magazines, reading is the main thing. Fabian Weingartner originally began hosting the raves to get reading more again himself.
Fabian Weingartner has always enjoyed reading. But during his studies – English and history – he suddenly found himself reading less often. 'I got to know English literature well, of course. But at the same time, I lost the sense of pleasure I got from reading in my free time.' When he graduated, the Zurich resident knew he had to do something. 'A project to get me reading again.' And, who knows, maybe others, too. That was in 2019. Fabian came across the format of 'silent reading parties', where people pay an admission fee to read together in a bar. 'The concept didn't exist in Switzerland at the time, so I adapted it to Zurich,' says the digital campaigner.
'Time-bound, free raves have turned out to be something of a revolution.'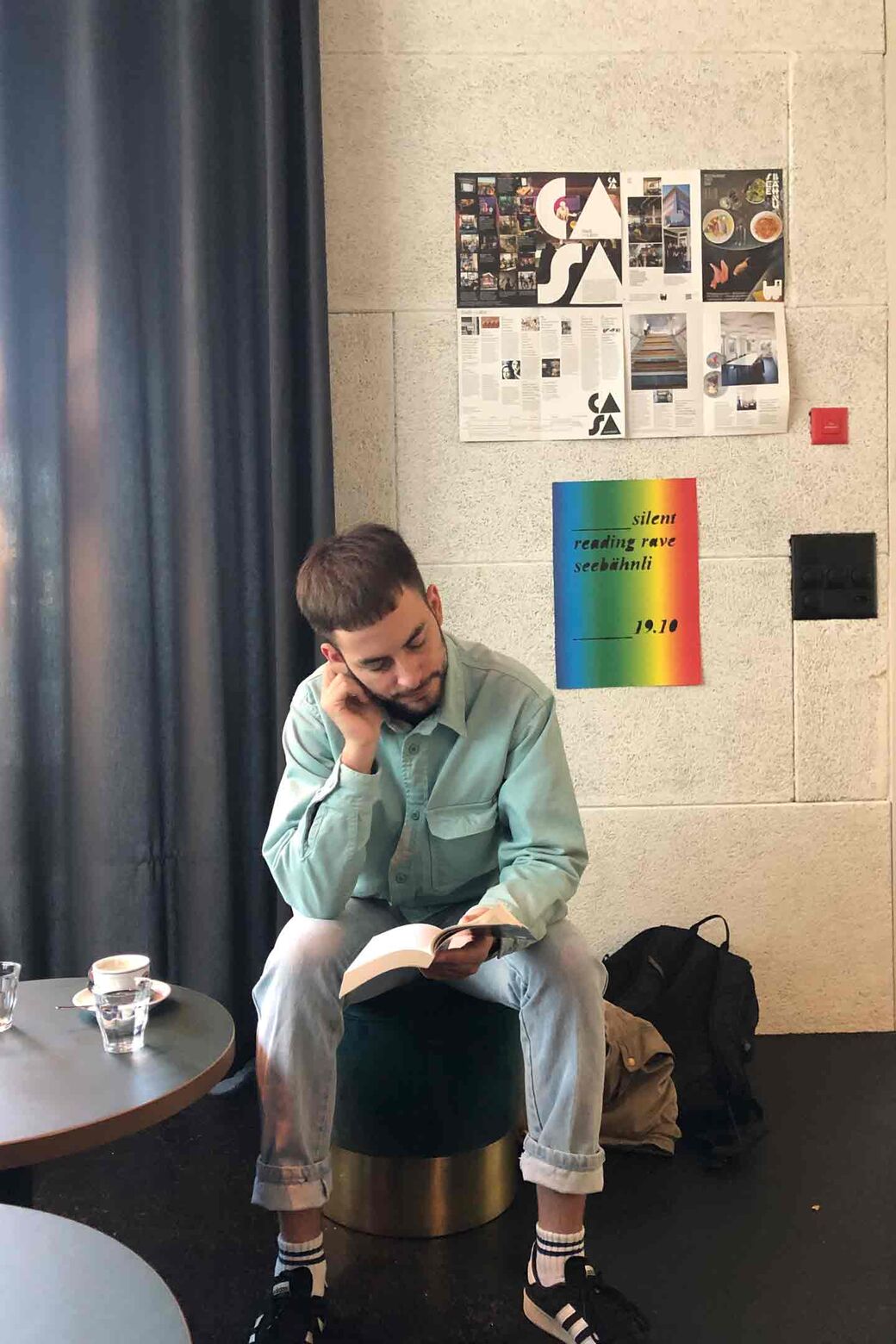 'However, I waived the admission fee because I don't want people to have to pay to read. Time-bound, free raves have turned out to be something of a revolution.' That's how the idea of silent reading raves came about. Fabian and a few acquaintances met up at a pilot event at the Bullingerhof and just read to themselves for two hours. Subsequent silent reading raves were extended to include people outside their circle of acquaintances. Between a dozen and 40 people now attend the events.
From romance novels to a stack of magazines to university course material.
The principle is simple: the silent reading rave organisers communicate the time and place via social media and then everyone meets up at the designated location. Each person brings their own reading material, from romance novels to a stack of magazines to university course material. Depending on the time of the year, the venue could be a park, yoga studio or café. People then read in silence, and after two hours – or even after an hour for shorter sessions – Fabian breaks up the silent reading rave.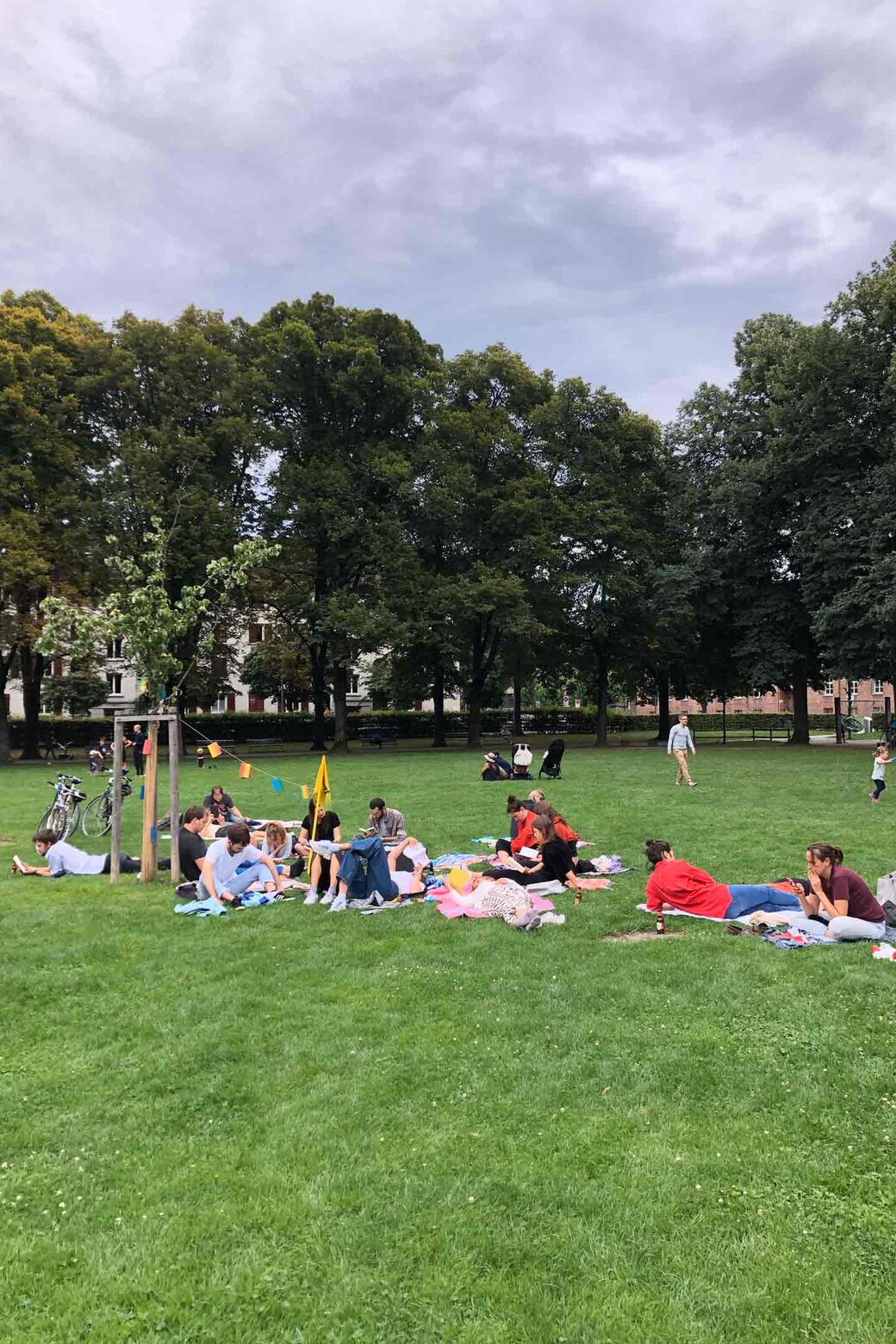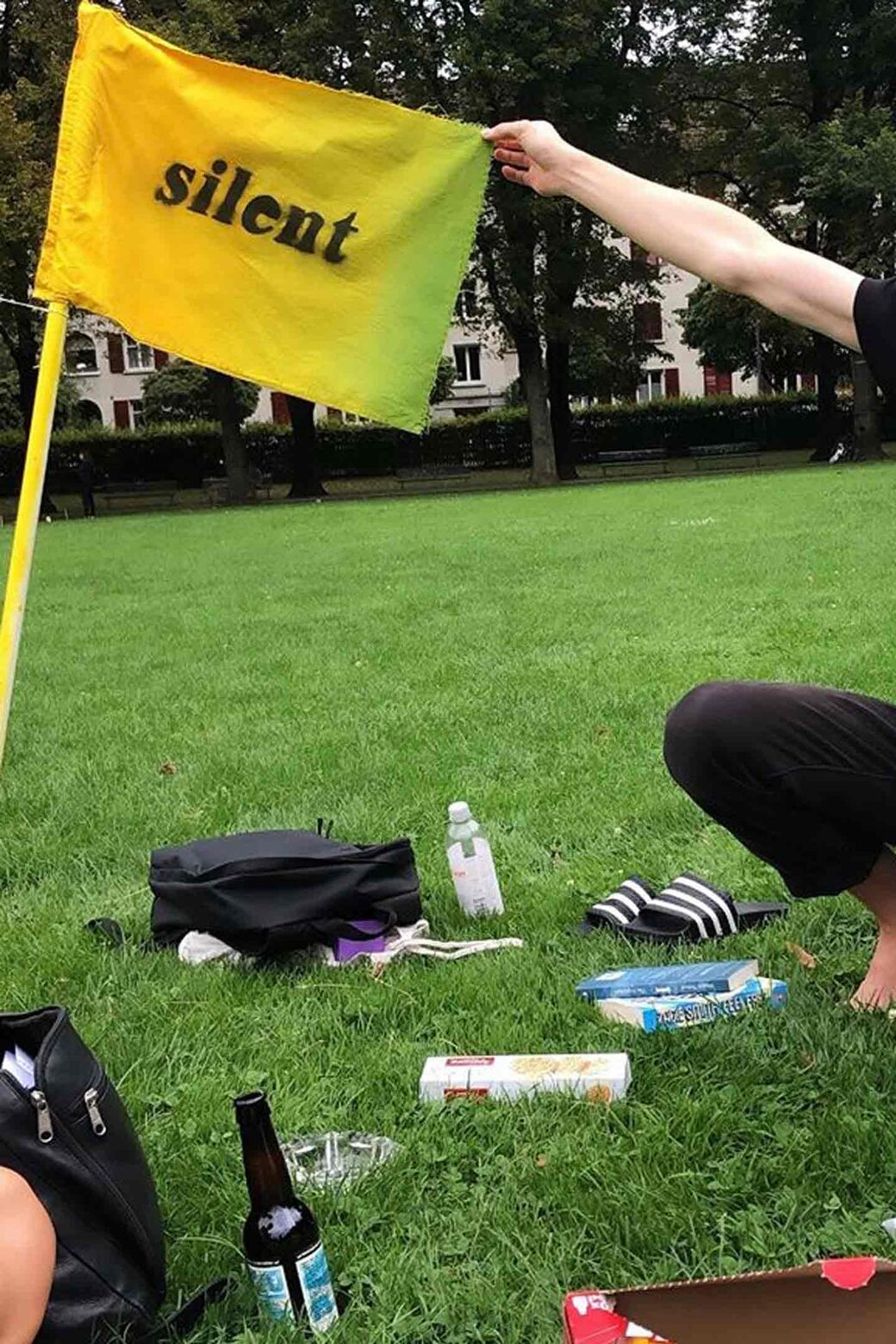 The purpose behind it is simple: 'Everyone wants to read more, but nobody really gets around to it. I want to show that it doesn't take much.' During the first lockdown in 2020, Fabian moved the event online. The sessions took place via video call with the microphone muted and the camera usually turned on. However, if circumstances allow, silent reading raves take place offline as well as online. 'In an empty club, for example, would be cool, or in a studio. I want to break up rooms,' says Fabian, who has now brought a second person into the organisation.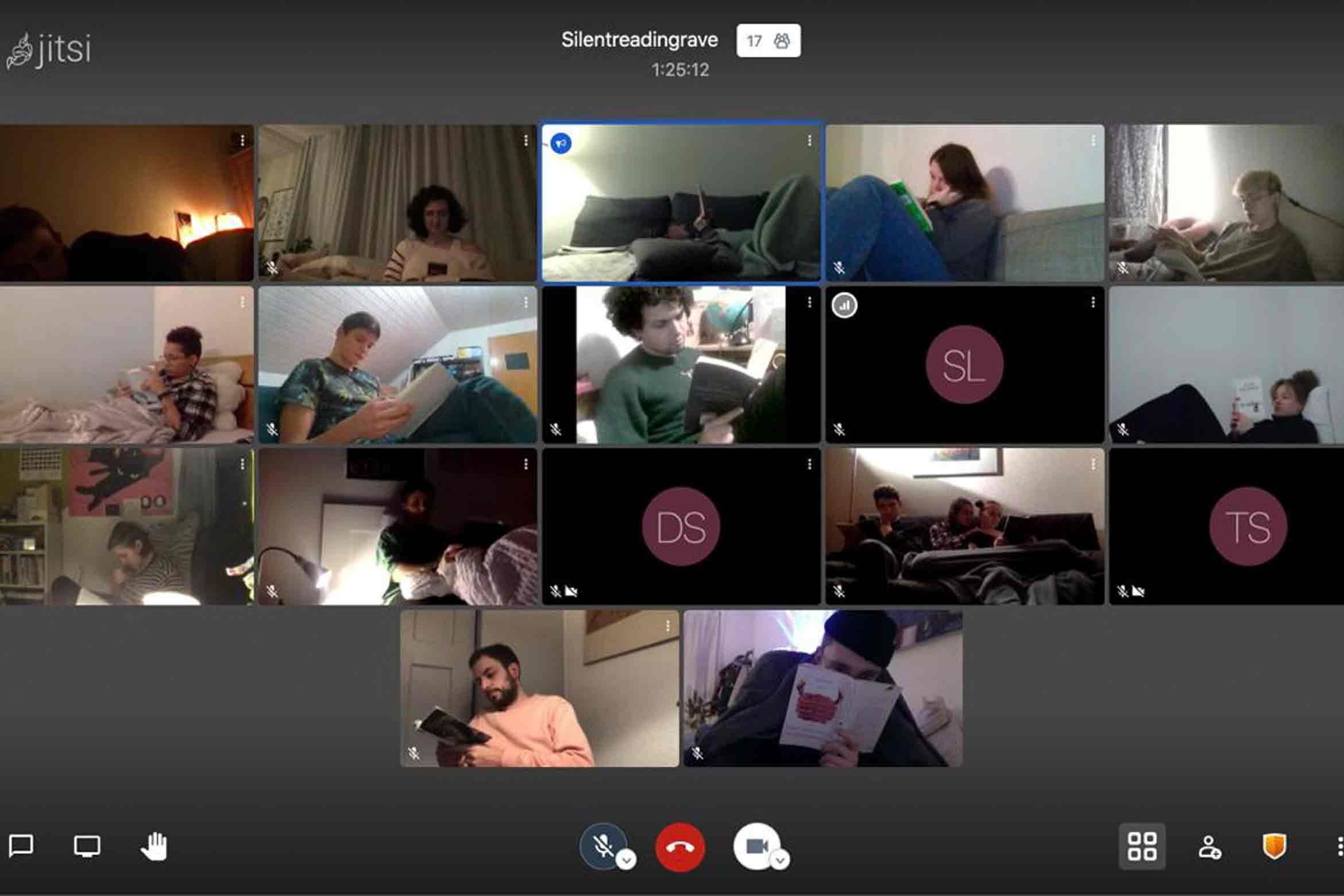 The silent reading raves aren't about making money, however. If something comes out of it, it is reinvested in things like bookmarks or stickers to promote the event. There are still plenty of ideas on what could be done. But it's always about reading. Reading more, reading more for pleasure, truly immersing yourself in a book. 'That even introverts find a place for themselves at an event, and that people indulge in reading alone together.'
View posts by interests, or use the proximity search and additional filters.
Try it out
.
Save posts as favourites – simply click on the heart symbol in the upper right corner of the post.