The best brands for the bathing season
All of Zurich's open-air pools and bathing areas are due to reopen on 13 May. To make sure you're all set for the big day, we're showcasing the best swimwear from local labels – from practical glasses cords to nostalgic swimwear.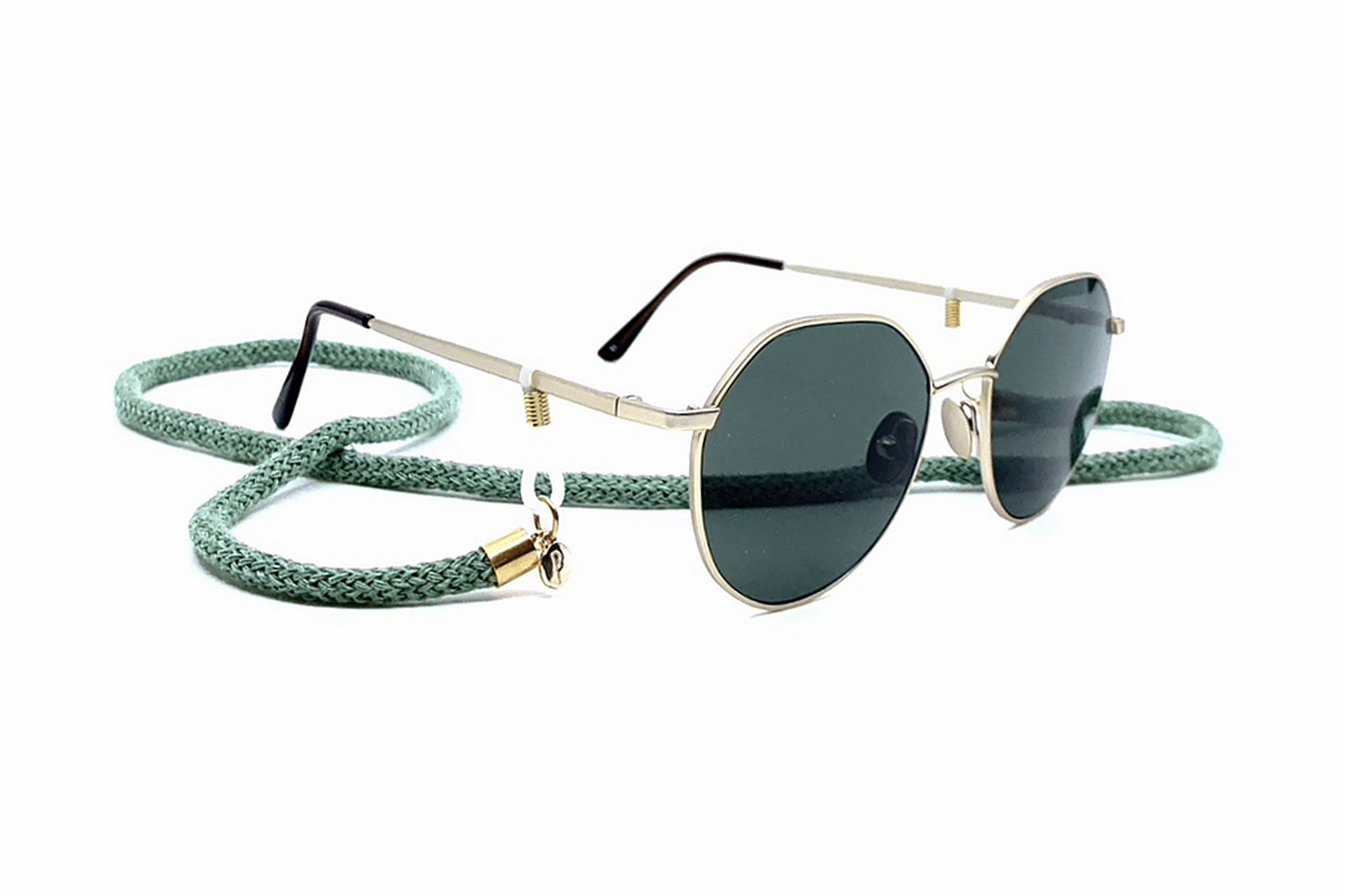 Palmey glasses chain
Wearing your shades on your head ruins your hair and can look a bit silly. But what else can you do with them? It's too much trouble to put them in their case every time, and it's risky to just leave them lying around. Zurich label Palmey has the answer – their glasses chains mean your sunglasses hang comfortably around your neck, ready to put on whenever you need them.
Shop for Palmey's glasses chains here.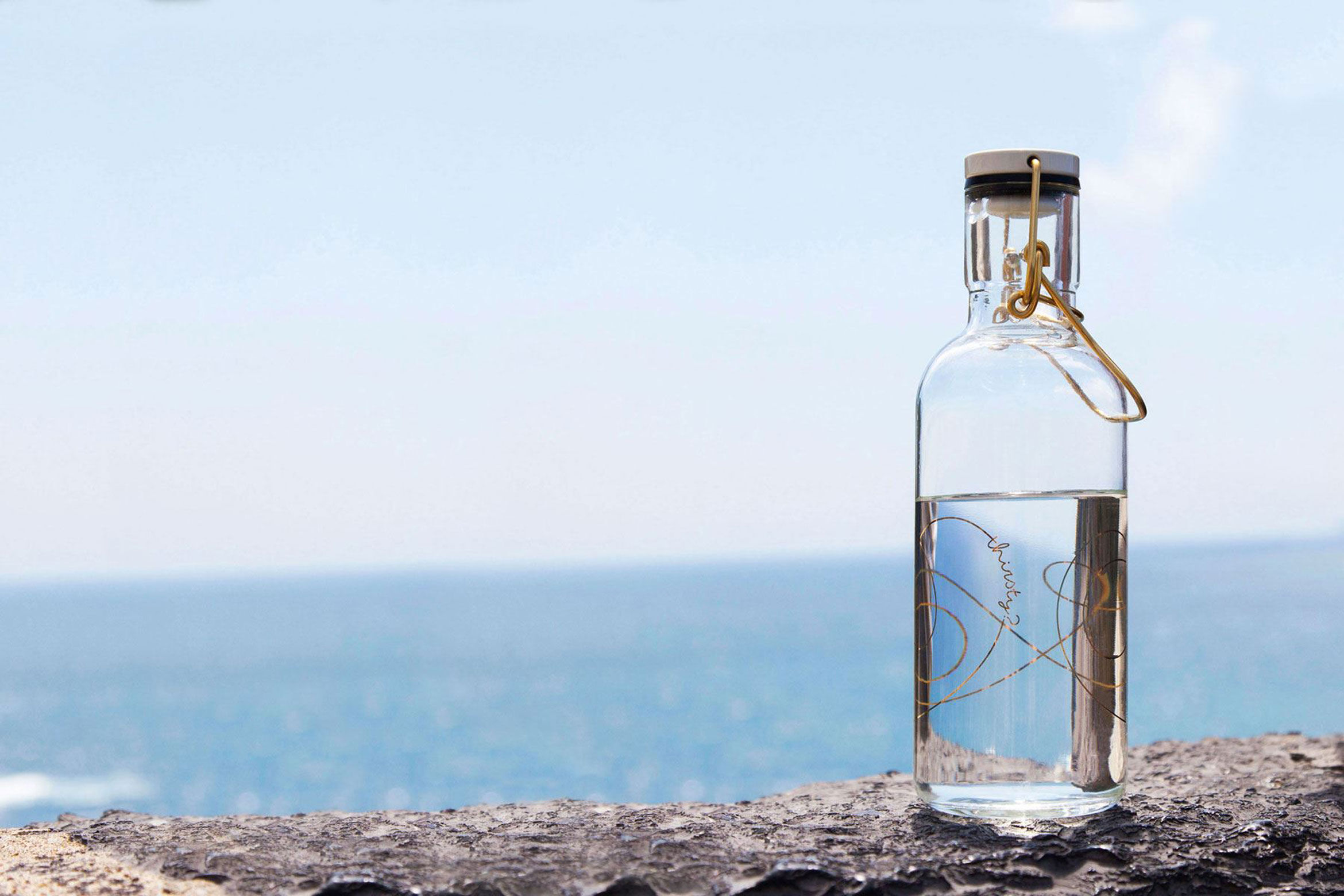 Drinking bottle from Fill Me
Refillable water bottles are a must-have in this day and age – few students or office workers leave home without one. The bottles from Fill Me, a Zurich-based company, are produced with the environment in mind. Made in Germany from borosilicate glass, they are extremely long-lasting – and heat-resistant.
Shop for Fill Me bottles here.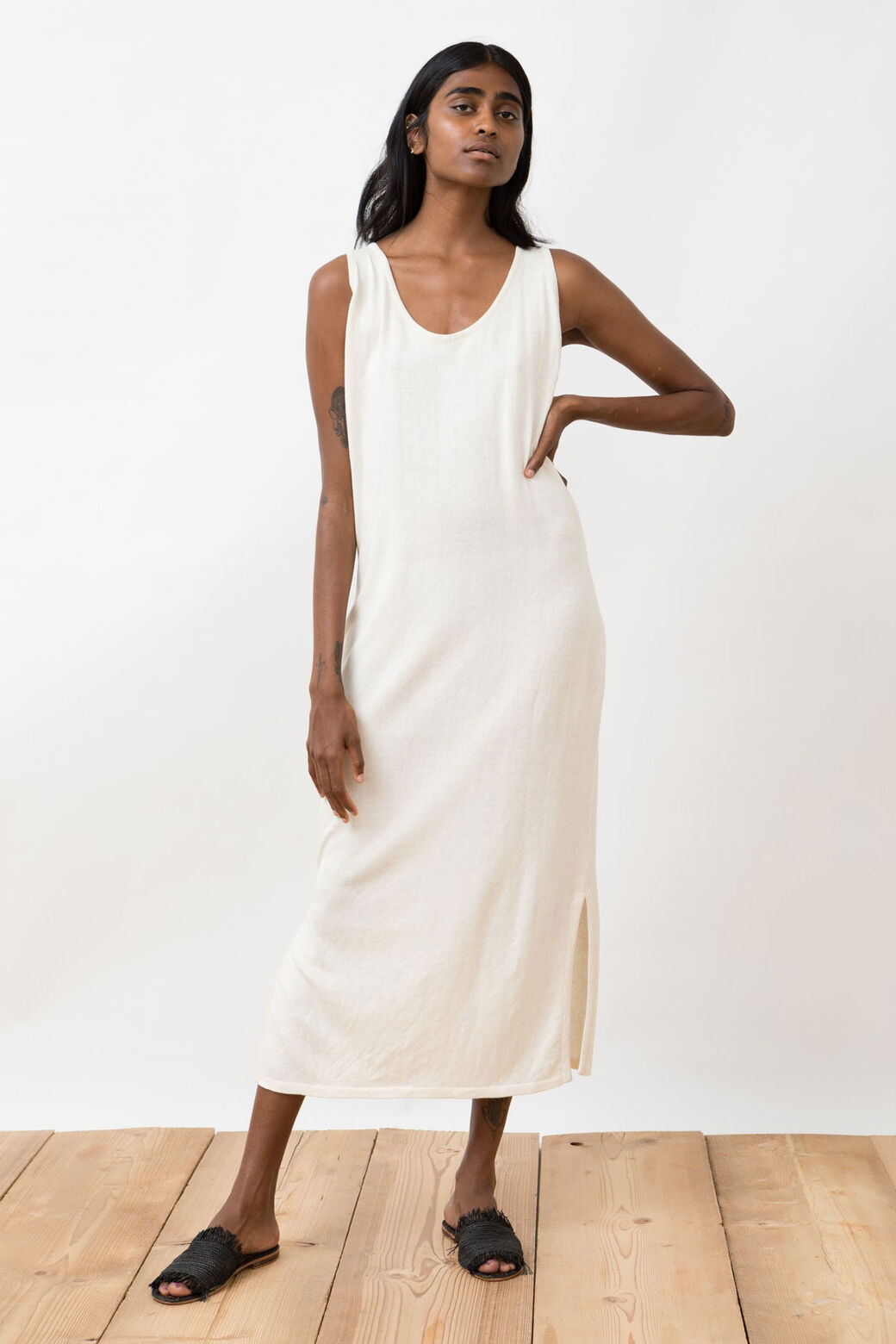 Dress from Jungle Folk
It's great that bathing areas stay open all day long. It means you can enjoy a refreshing dip before or after work or during your lunch break. If time is tight, just wear your swimming costume under your normal clothes. It looks stylish with a summer dress like this one from local brand Jungle Folk.
Shop for the Jungle Folk dress here.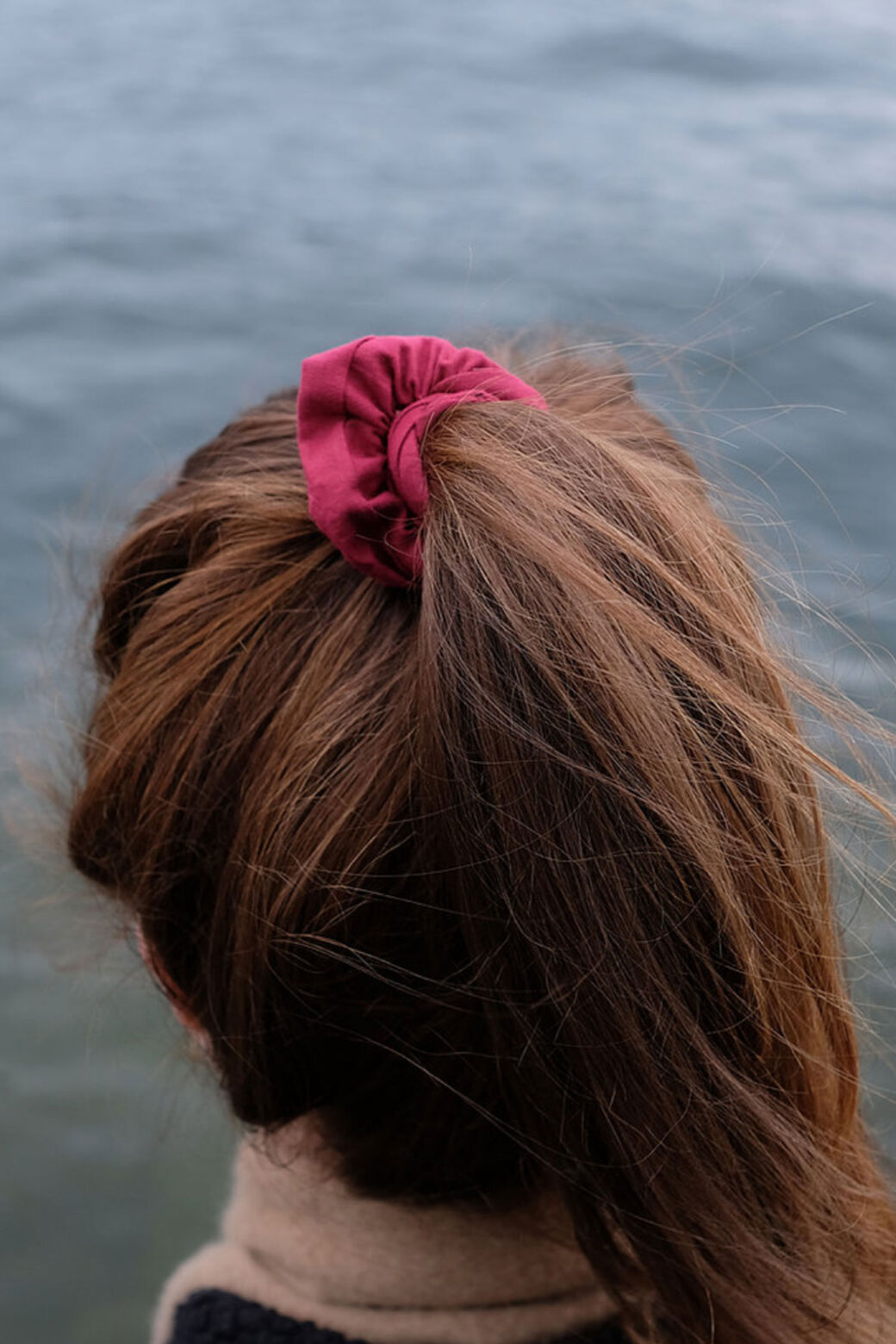 Scrunchie by Zou Zou
If you have long hair, you probably tie it up in summer. Otherwise it can be really annoying – it's too hot when you're sunbathing and it gets wet when swimming. Create the perfect chignon with this pretty scrunchie from Zou Zou. This local label buys its fabrics from Japan and Europe. The scrunchies are then made on the shores of Lake Zurich.
Shop for Zou Zou scrunchies here.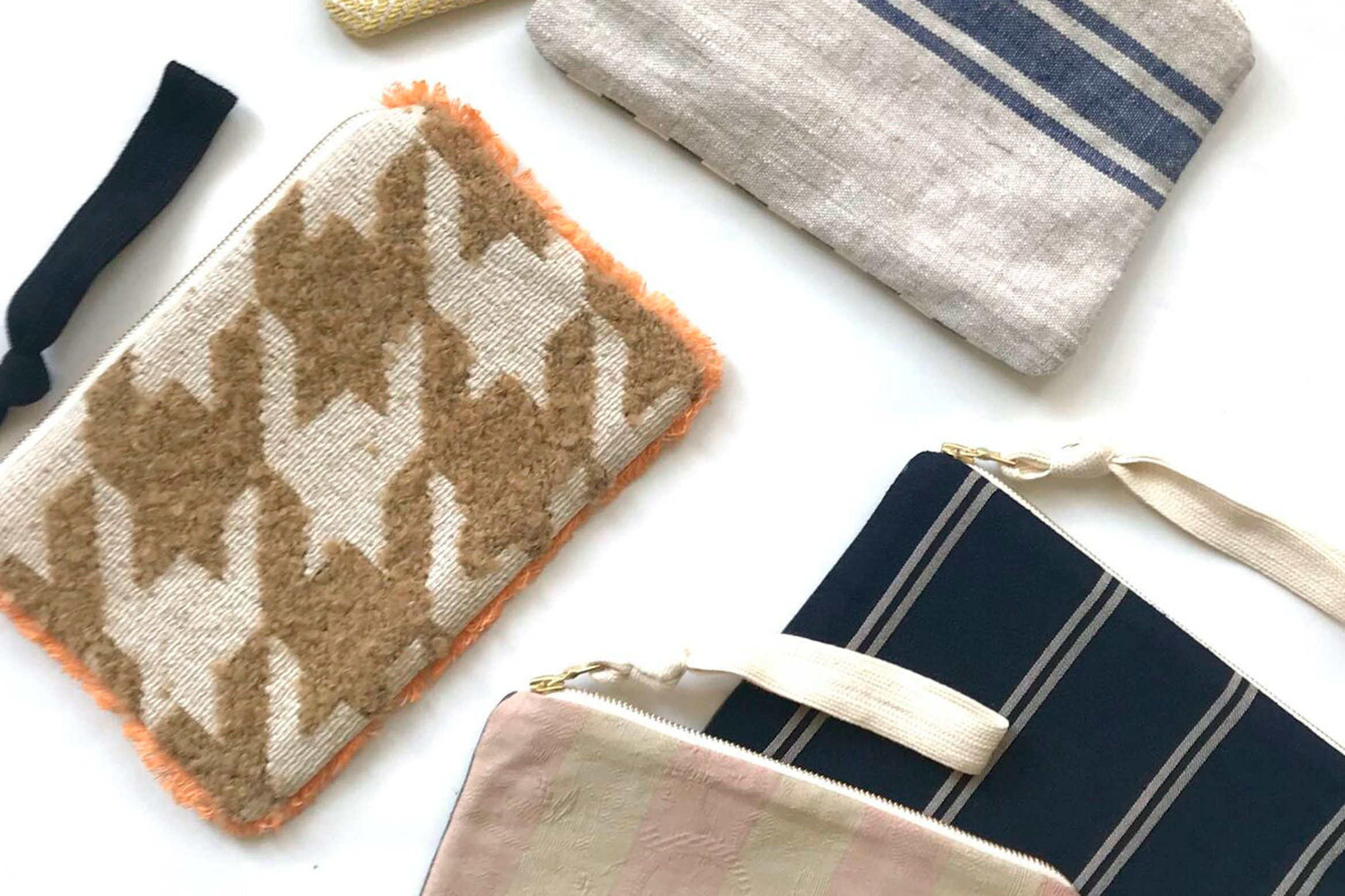 Clutch from Anna Nia
The new clutches from Zurich designer Anna Nia are perfect for holding your essential items when bathing – whether it's popping to the kiosk or heading out on a date after your swim. The bags are made from leftover fabric from the current collection.
The clutches are available from Anna Nia at Torgasse 7.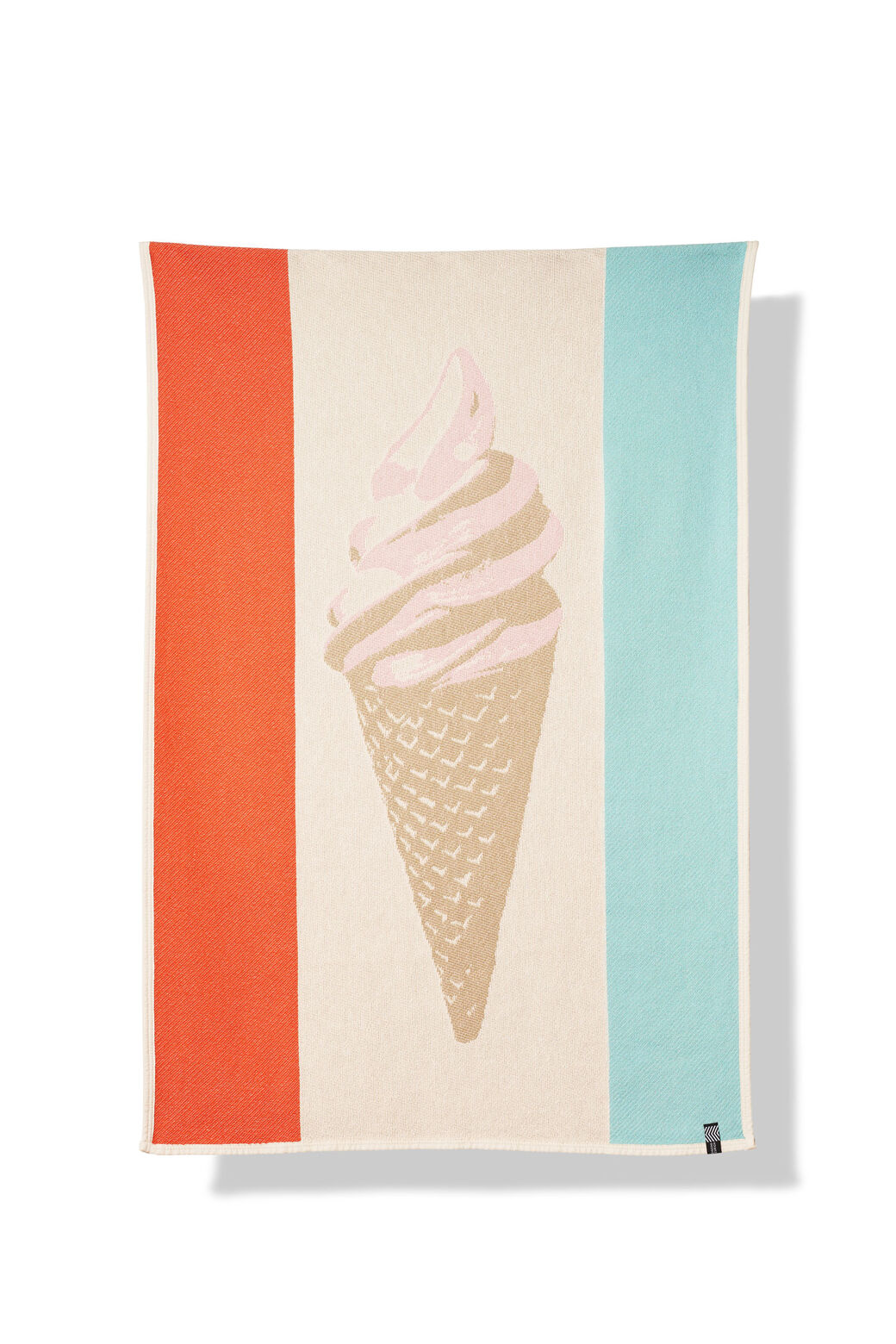 Cornetto cotton beach towel by Michele Rondelli
The Beach Towels Collection is a pure tribute to Summer on the Riviera with ice-cream-inspired sun-drenched designs. A retro taste, joyful and colorful, reminiscing the Italian summer of the 60s.
Shop for Zig Zag beach towels here.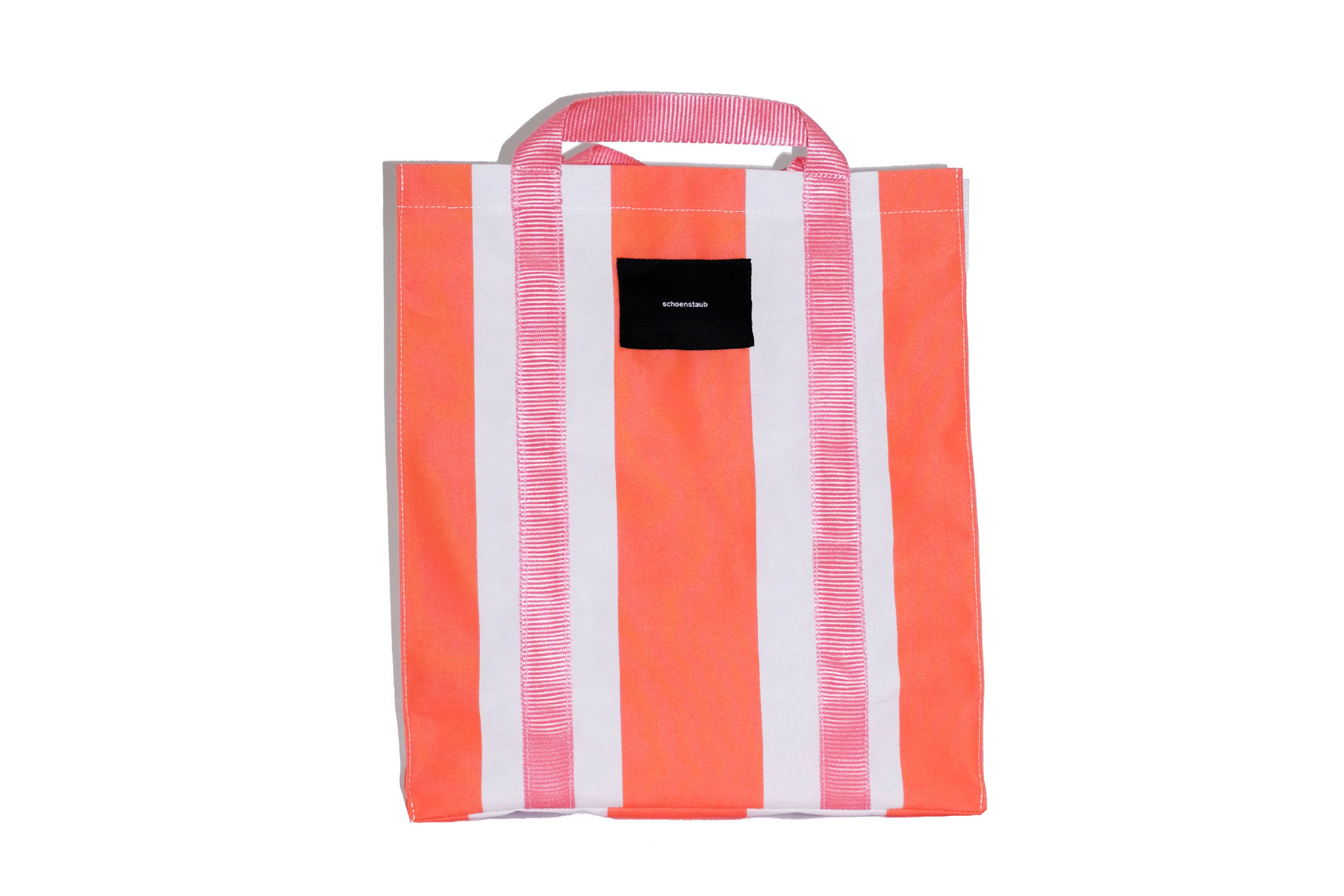 Bags from Schoenstaub
Carry your many things through life with our bags. They are made in Switzerland and out of recycled sun blinds. Each bag is handmade and only available in limited colorways.
Shop for Schoenstaub bags here.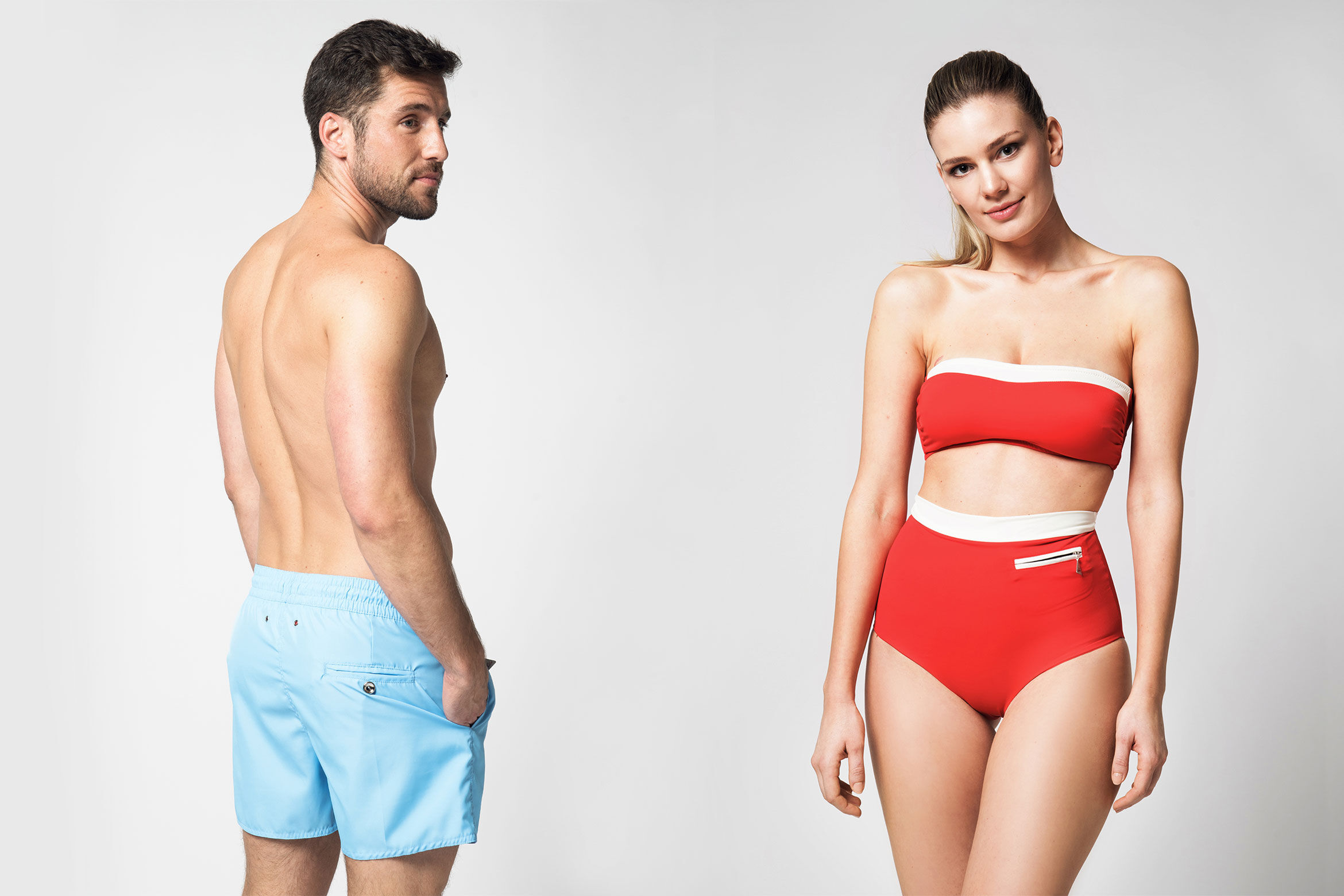 Sustainable swimwear with a stylish retro look from LAHCO
As the weather starts to warm up, it's time to grab your swimsuit and get ready for your next adventure. You'll always look good in a LAHCO swimsuit. And best of all, with LAHCO there's no need to compromise on sustainability, comfort or style.
More details here.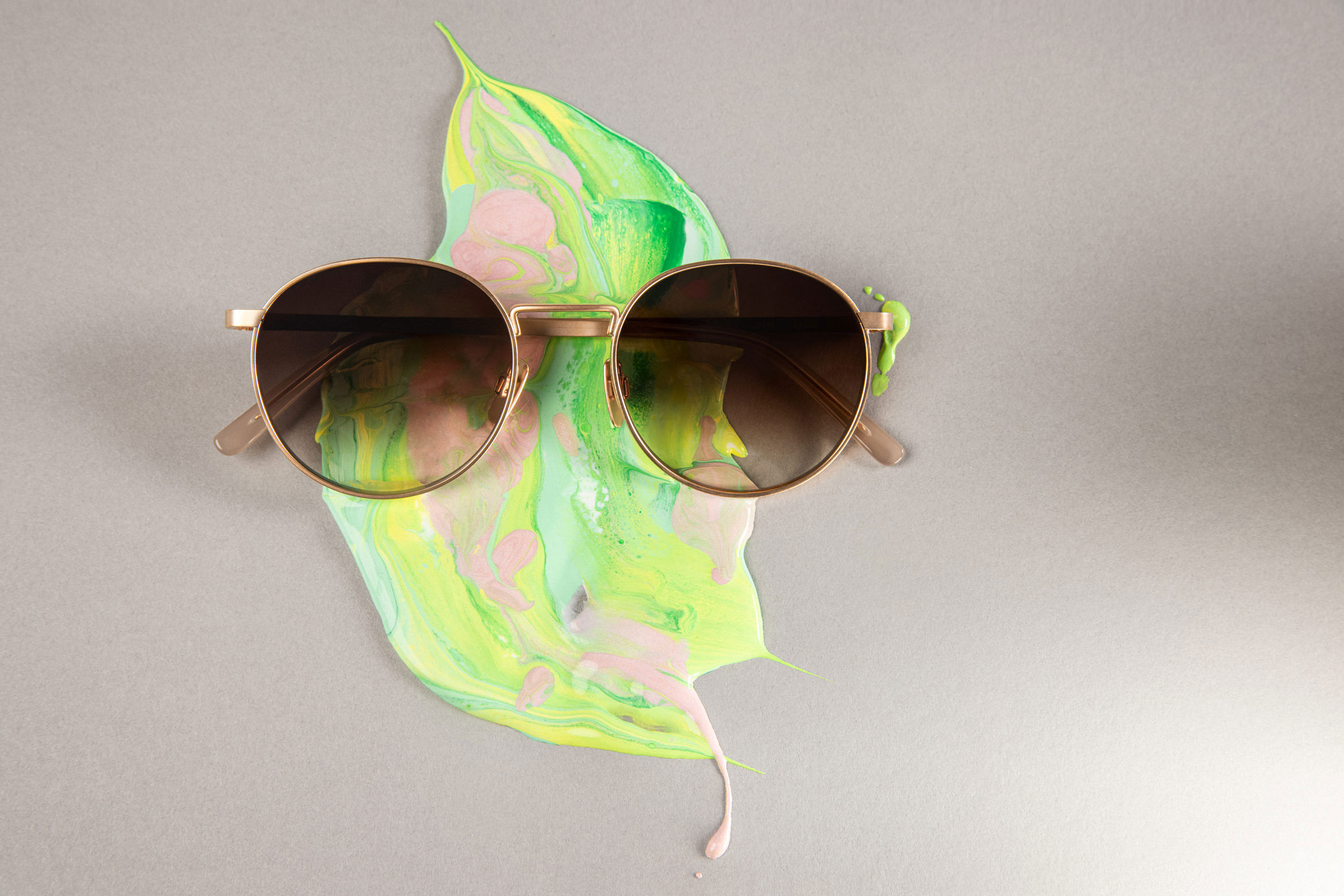 Sunglasses from VIU
Meet THE VOYAGER: 200 separate steps are involved in producing these handmade VIU sunglasses. With their elegant, round shape and super-light yet robust titanium frame, they make a perfect companion for the pool. Your eyes are always fully protected thanks to the top-quality lenses featuring UV protection and an anti-reflective, high-end nano-coating.
Explore the full sunglasses collection in the three VIU stores in Zurich or at shopviu.com.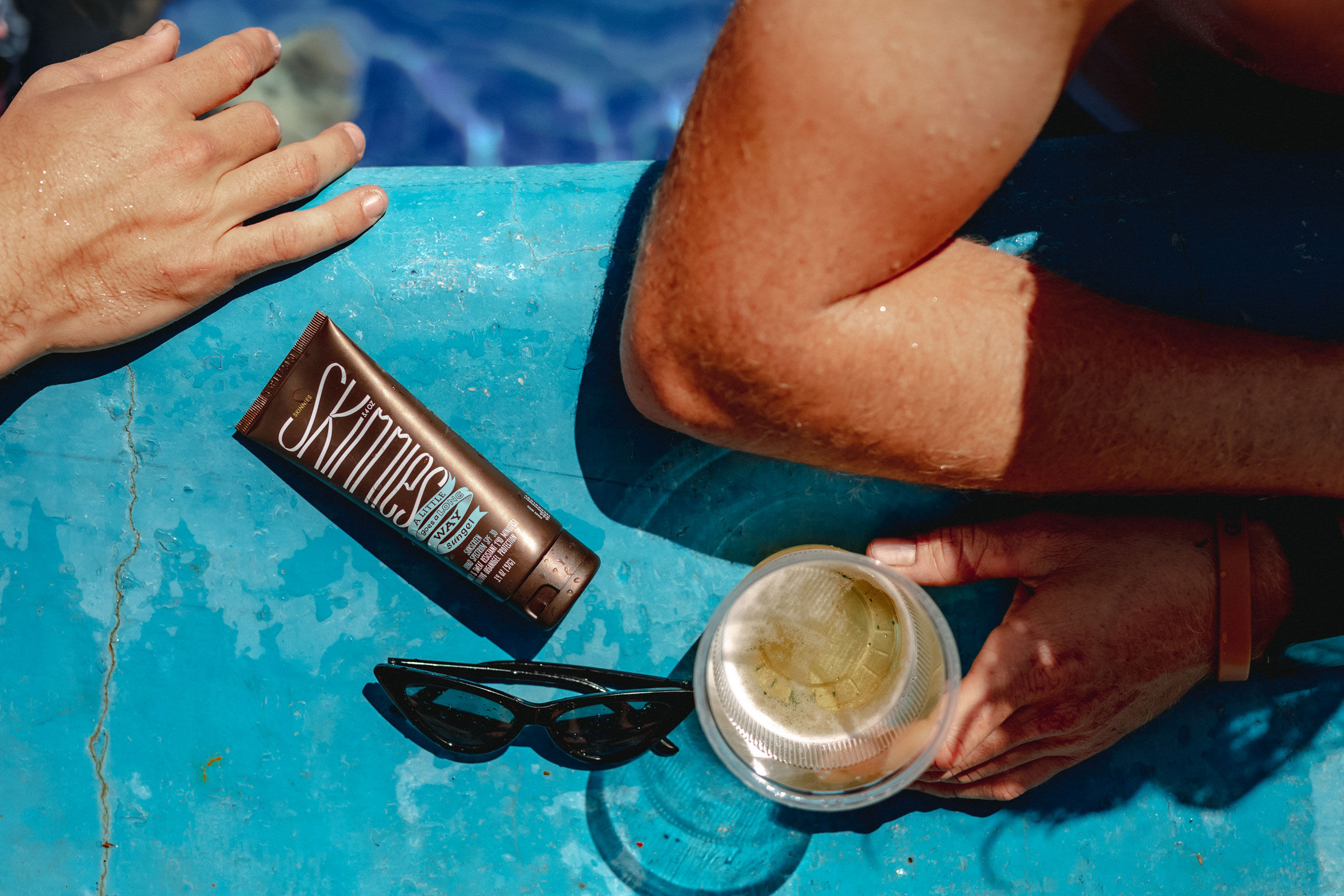 Sun protection from Skinnies
Tired of white, greasy sun creams? Then check out our new favourite – Skinnies Sungel. Skinnies is a new type of sunscreen made with zero water. A pea-sized blob of this transparent sungel is all you need to cover your face, neck and ears. Skinnies feels great on your skin and provides long-lasting UV protection. Reef Safe. Vegan. Cruelty Free.
Shop here for Skinnies sunscreen.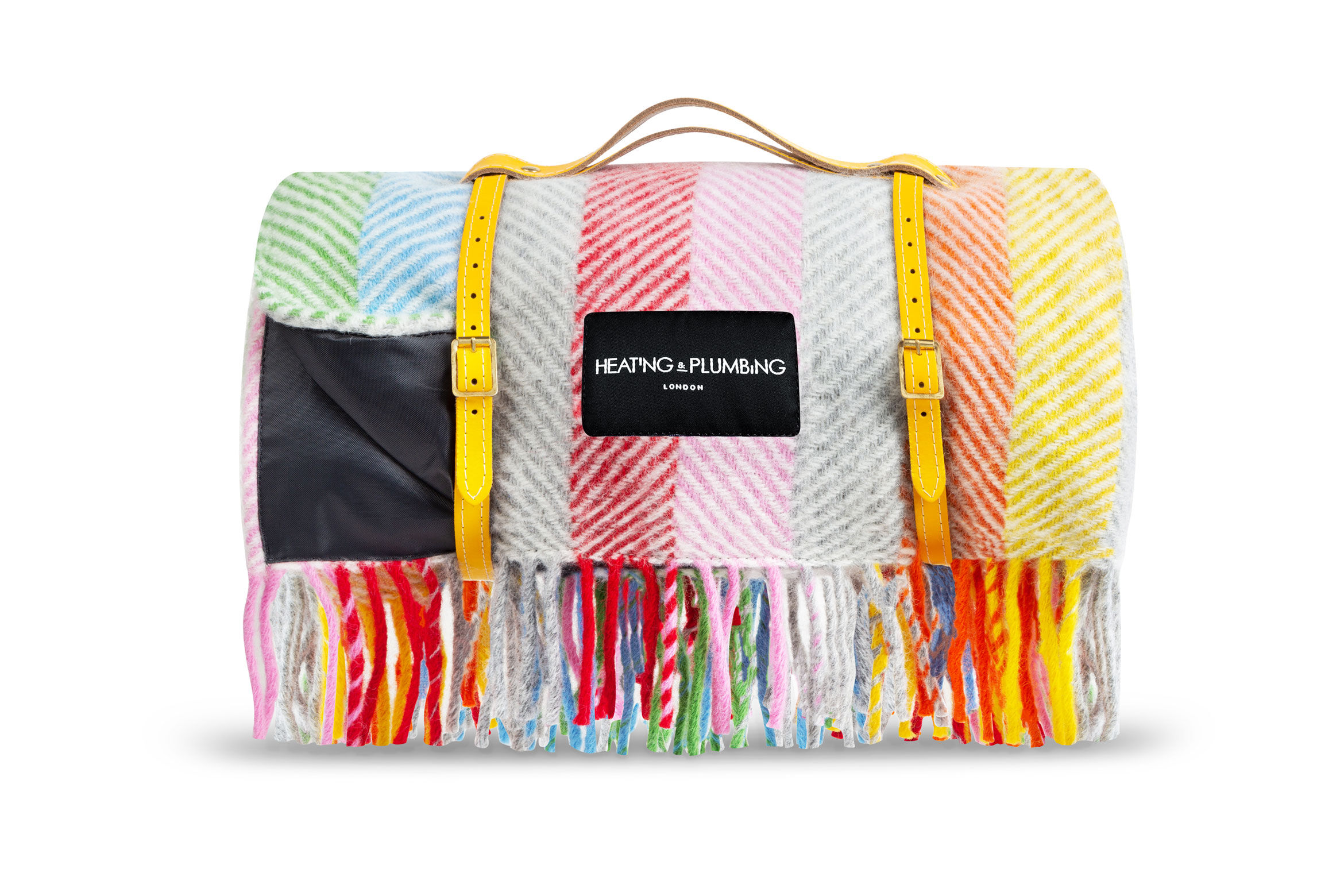 I was made for sunny days
This luxurious picnic blanket from ROTHIRSCH is guaranteed to add a touch of style to any outing! Its waterproof underside is perfect for long summer nights, and a little accident with the champagne is no problem as the picnic blanket is machine washable.
Shop for the ROTHIRSCH picnic blanket here.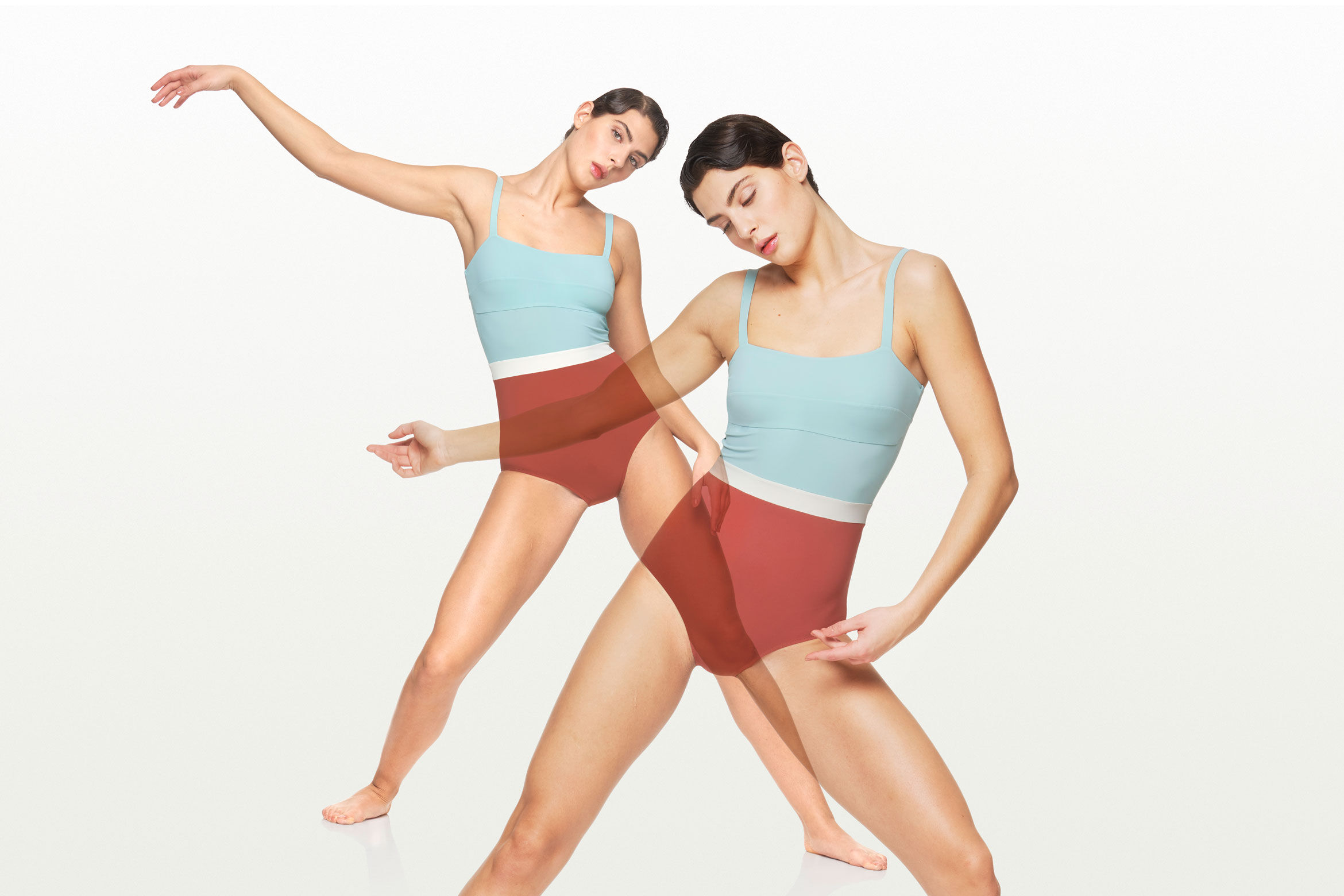 Line by Nathalie Schweizer swimwear
The two bands of colour give this collection a fresh, contemporary look and offer a perfect fit with good support, even for larger bust sizes. The swimsuits are made from a fine fabric that feels beautifully soft on the skin. It is also fast-drying, breathable and sustainably produced in Europe.
Shop for Nathalie Schweizer swimwear here.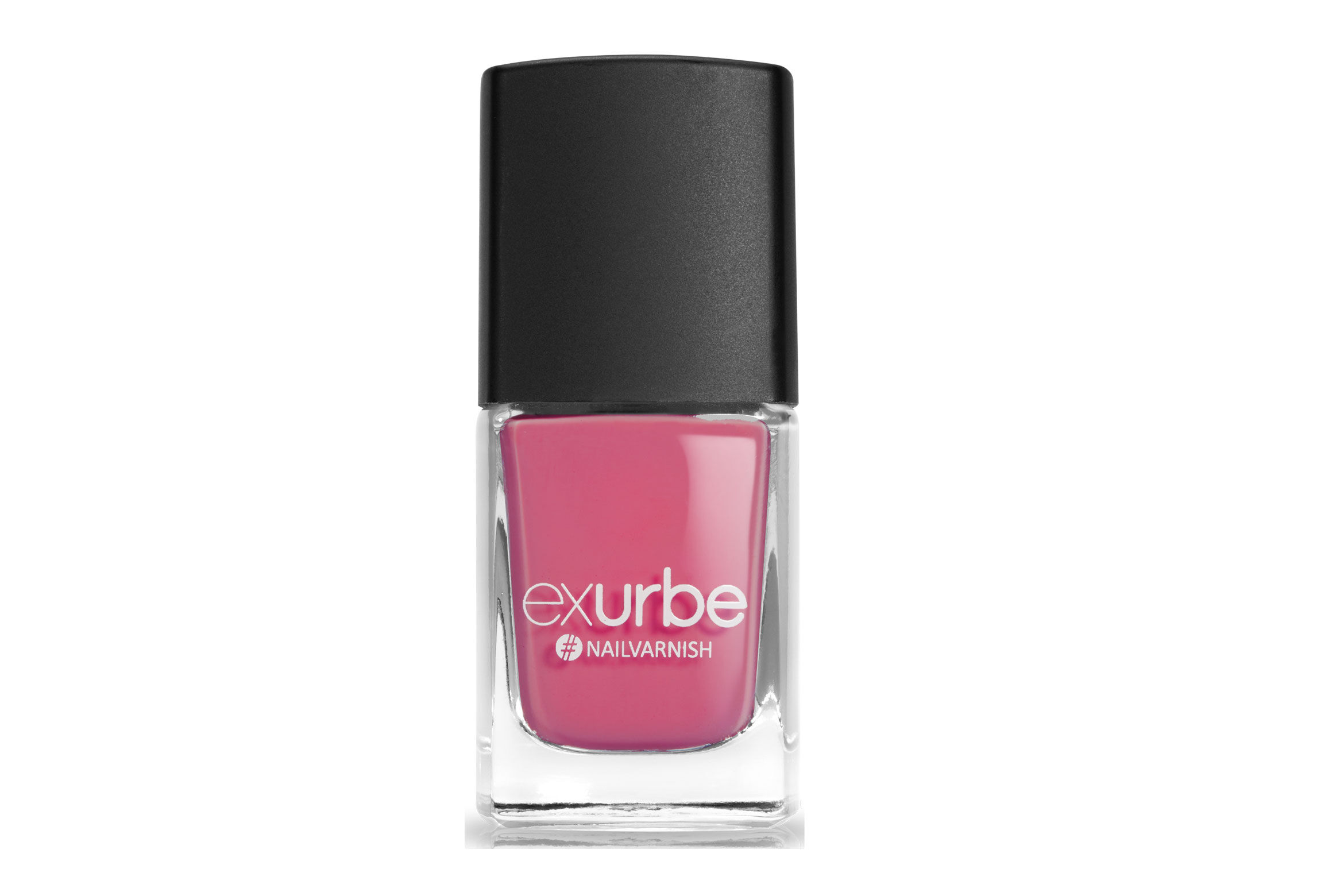 Nail polish from Exurbe
As the summer hots up, we can't wait to kick off our shoes. Which also means painting our toenails more often. But there's no chance of getting bored with this vast choice of nail polish colours from Zurich-based beauty label Exurbe Cosmetics! On top of that, the products are certified vegan and contain up to 83% natural ingredients.
Shop for Exurbe Cosmetics products here.

View posts by interests, or use the proximity search and additional filters.
Try it out
.
Save posts as favourites – simply click on the heart symbol in the upper right corner of the post.