'Everything's just right'
During the ski season Pascal Bertschinger from Zurich works as a chef at the Riders Hotel in Laax. 'I love hearty fare,' he says. He doesn't serve meat but instead focuses on local produce such as potatoes from the nearby Albula Valley.
In summer you work in Zurich, and in winter you're a chef at the Riders Hotel in Laax. Do you find it difficult to make the switch?
No, not at all. I'm used to it – I've already done seven winter seasons in the mountains. I've been working at the Riders Hotel since the end of 2018. I got the job by chance.
How do you mean?
Roger Heid is the manager of the Riders Hotel. In the summer of 2018, he visited Brutal, a pop-up restaurant in district 4 that I ran for several weeks with my colleague Roger Greber. When Roger Heid came in to eat, we were having a 'pig-out' week, where every one of the five courses contained pork – even the dessert. That was when Roger Heid asked if I'd like to work at the Riders Hotel.
'Vegetarian cuisine is a special challenge for me as a chef.'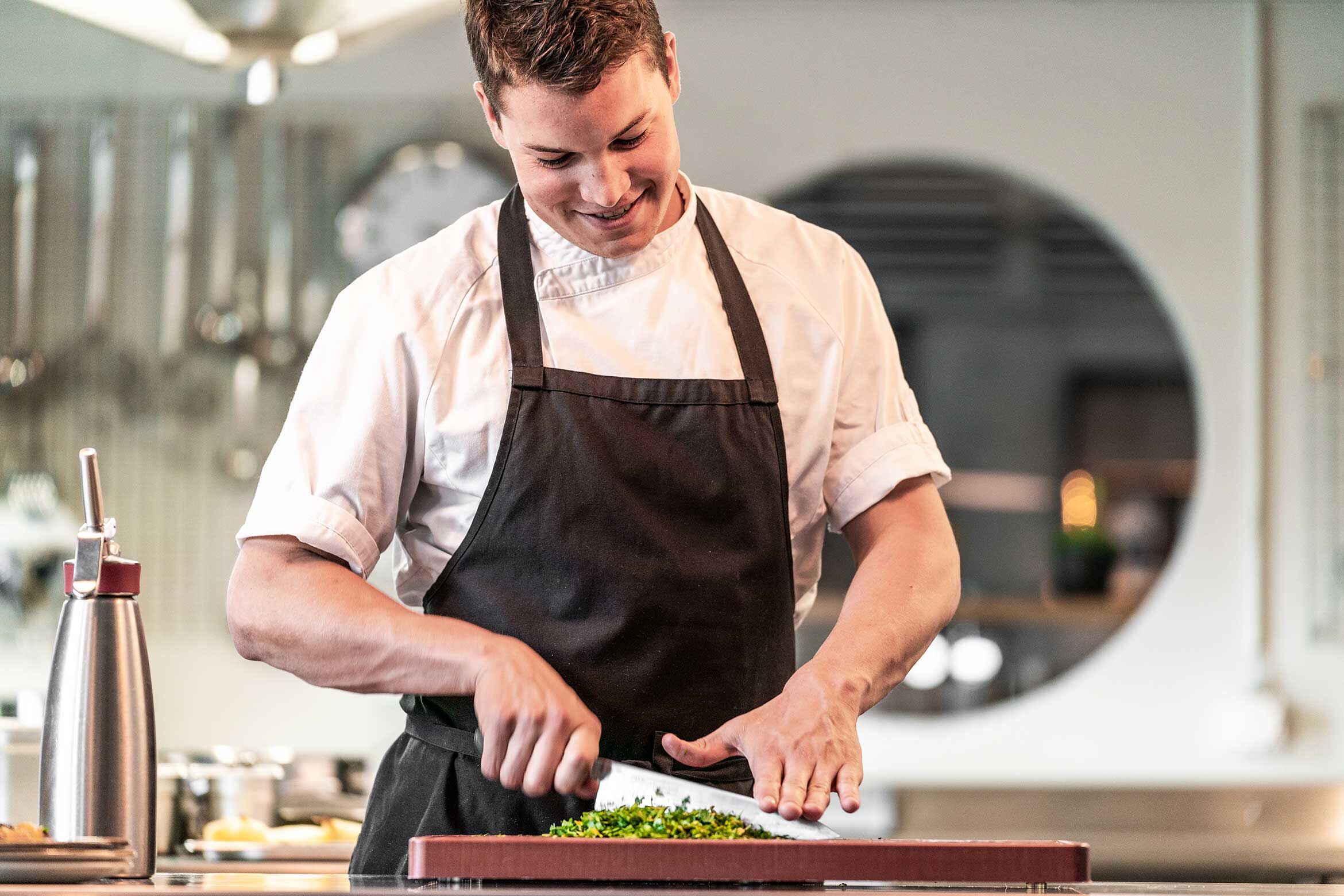 But the Riders Hotel is exclusively vegetarian, isn't it?
I eat meat, but I think we need to reduce our consumption – for the sake of animals, the environment and our health. Of course, vegetarian cuisine is a special challenge for me as a chef, but I have cooked vegetarian and vegan dishes in the past, including at Brutal. At Brutal, Roger Heid was interested in me because Roger Greber and I served the meals ourselves. It meant we could chat to the guests between courses, and that's when Roger Heid had the idea.
So you also chat to the guests at the Riders Hotel?
Yes. It has an open kitchen so diners can watch us preparing the food. But I also try to communicate with them in other ways. I really enjoy this direct contact and it spurs me on when I see that people are enjoying my menus. This season we're serving a multi-course menu that changes every week. We don't offer an à-la-carte menu, which helps us to reduce food waste
'I don't want to totally give up on using exotic.'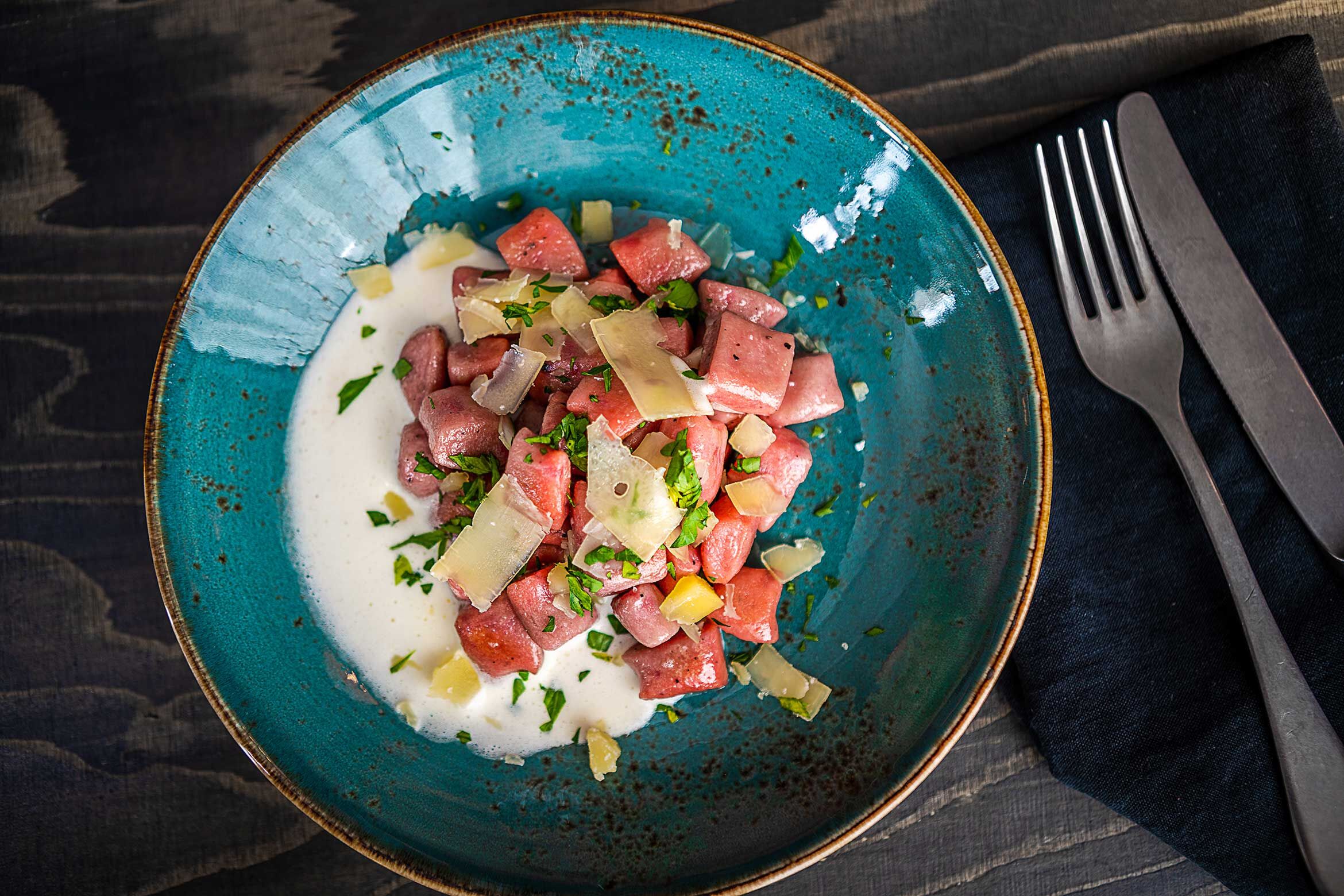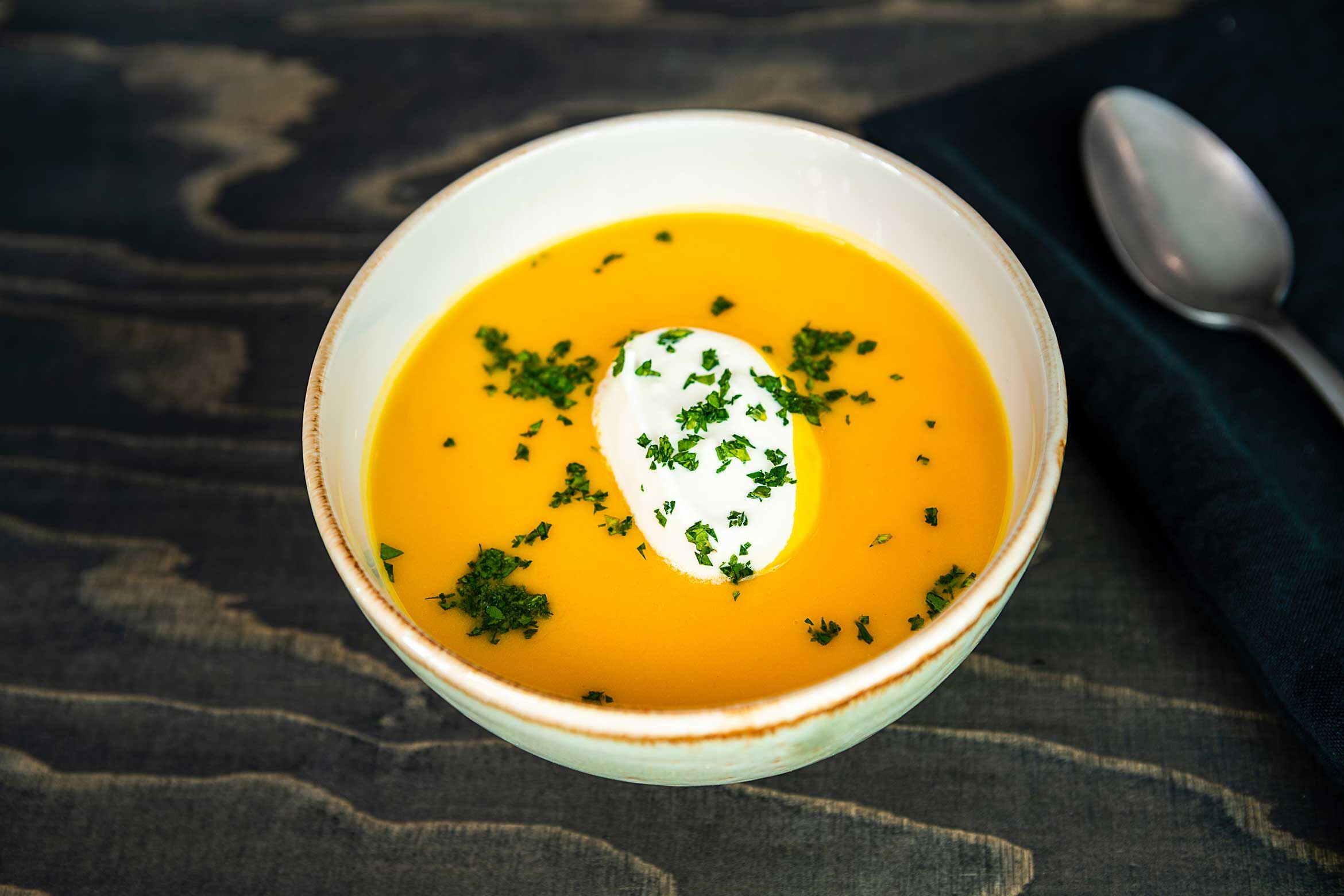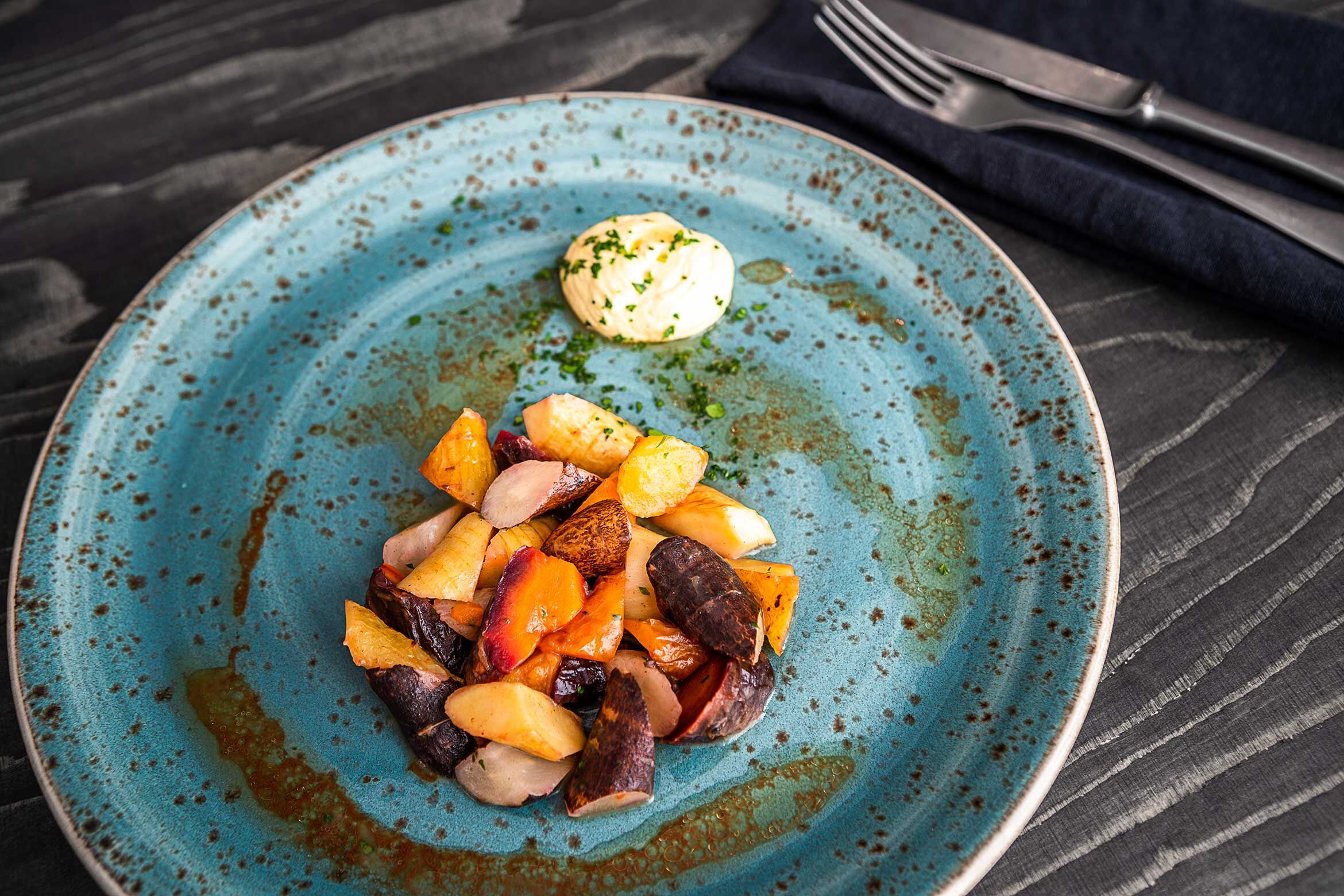 The Riders Hotel is committed to sustainability in other areas too. What does that mean for you as a chef?
Wherever possible, I use local ingredients, such as potatoes from the nearby Albula Valley. Most of our vegetables, along with milk and cheese, come from local producers. This is important to me, but I don't want to totally give up on using exotic ingredients like chocolate and pepper. As long as I choose them wisely, I think that's OK.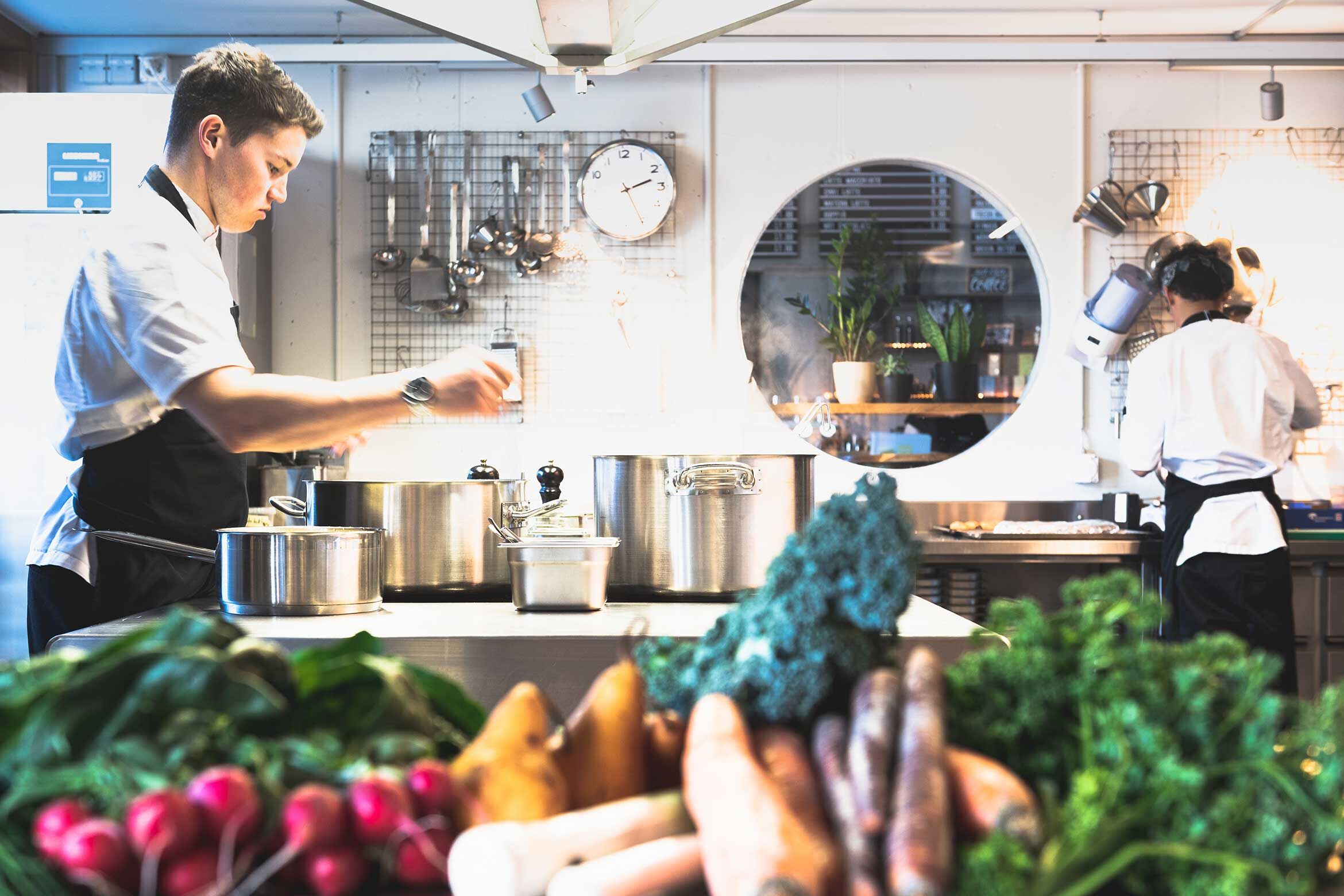 'The Riders Hotel is really nice.'
Is your cooking inspired by Graubünden specialities?
Of course. I really like Graubünden dishes and Swiss cuisine in general. I like cooking with potatoes – I just think they taste wonderful. I'm basically a fan of good, hearty fare. After a long day on the ski slopes, what could be better than a plate of risotto, polenta or spaetzle?
How often do you get to ski yourself?
Every day – I love it. I feel very much at home in Laax. The Riders Hotel is really nice. It has a lot to offer guests, including a club and lounge. Everything's just right. That's why I really enjoy my job – and why people love spending their holidays here.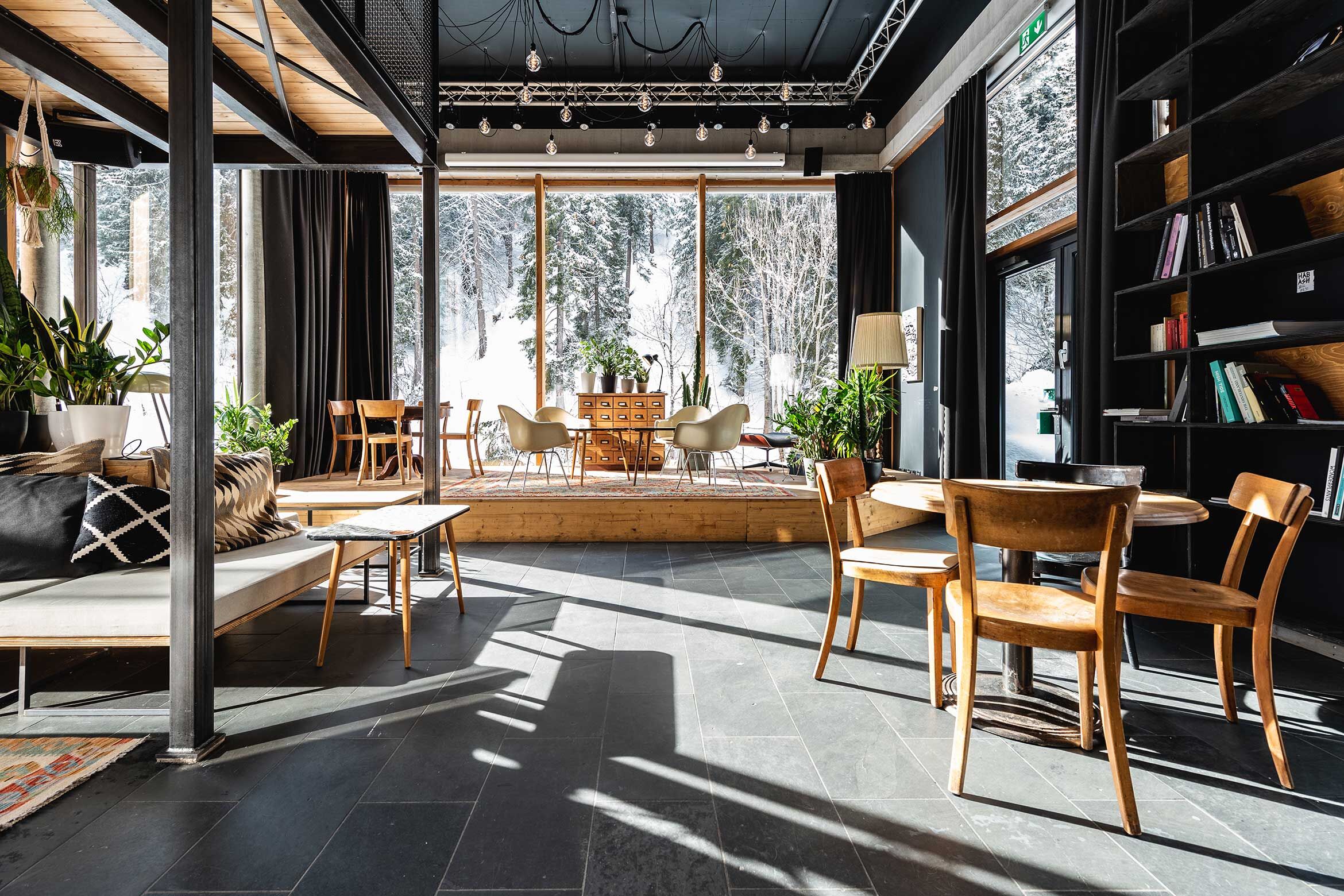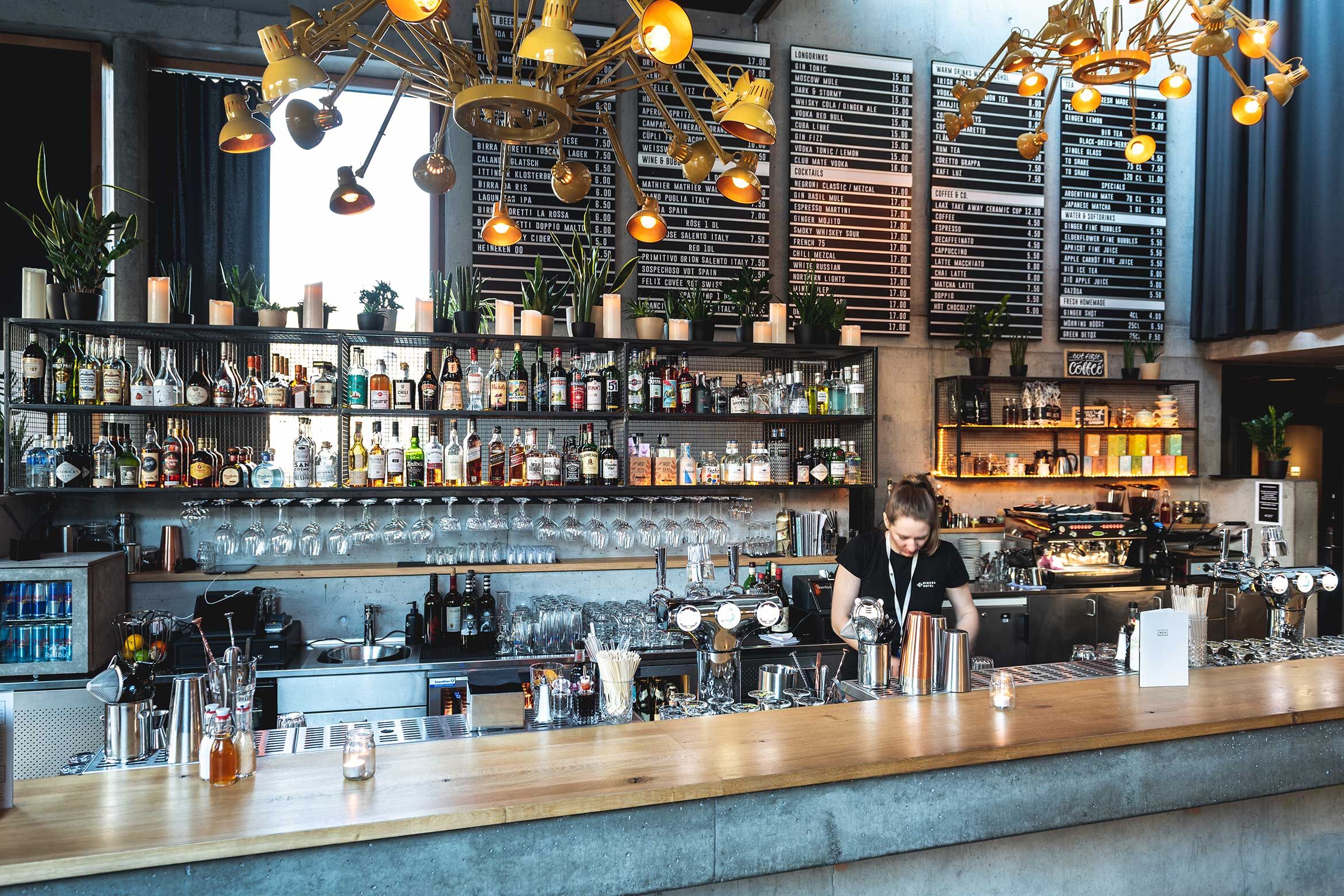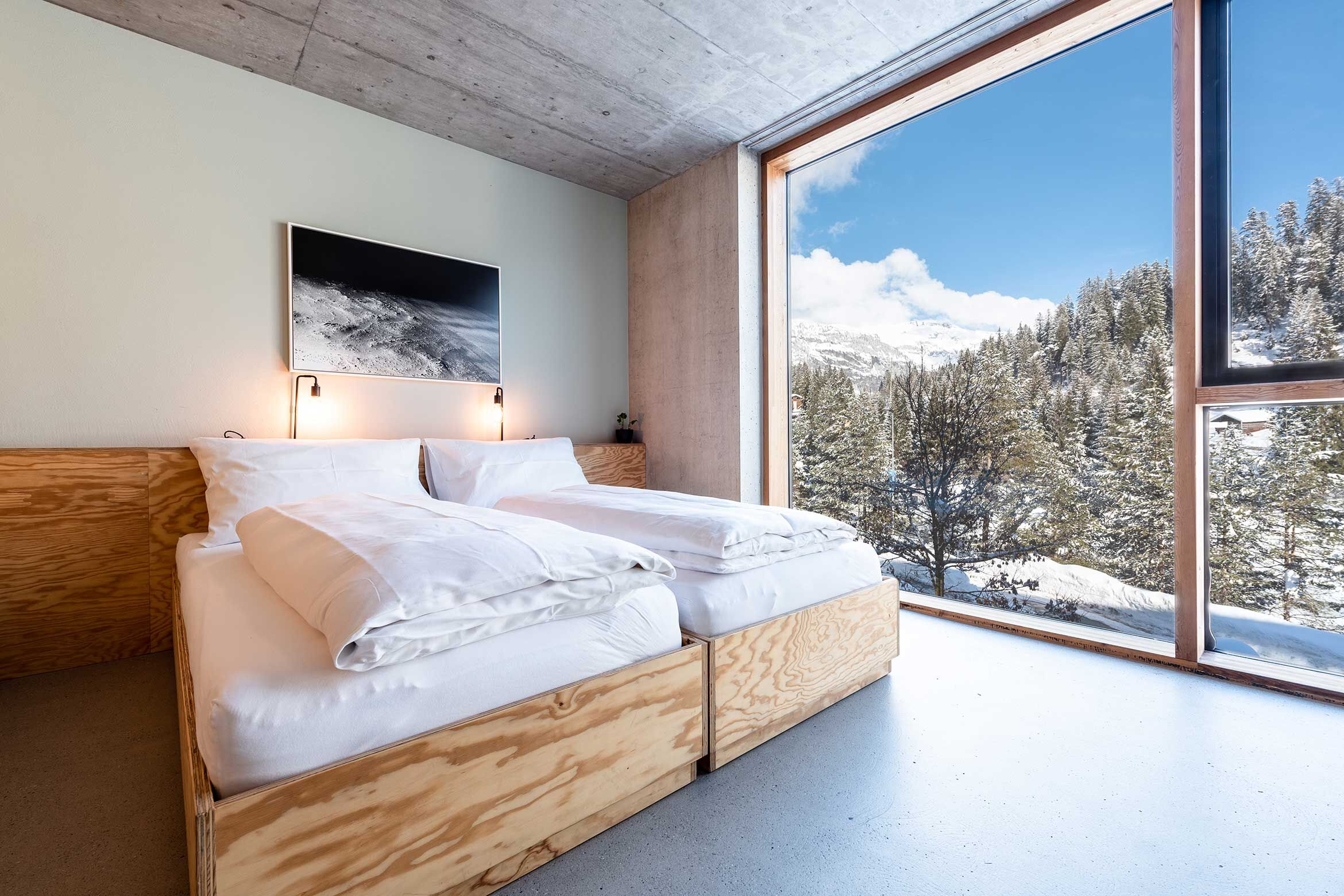 About the Riders Hotel
The Laax ski area is one of the pioneers of sustainable winter sports. Here, waste has been meticulously separated for years, the cable cars operate on solar energy, and electricity comes from a hydroelectric plant. The Riders Hotel is also committed to sustainability in many different areas, including its restaurant, where it seeks to keep food waste to a minimum. From December 2017 to April 2018, the Riders Hotel produced 505.5 kilograms of avoidable waste. This corresponds to around 1,600 francs and 86 days of electricity for one household. During the season, the hotel continuously adjusted its purchasing and managed to cut its waste, for example it achieved a 50% reduction in waste from fruit and starchy foods.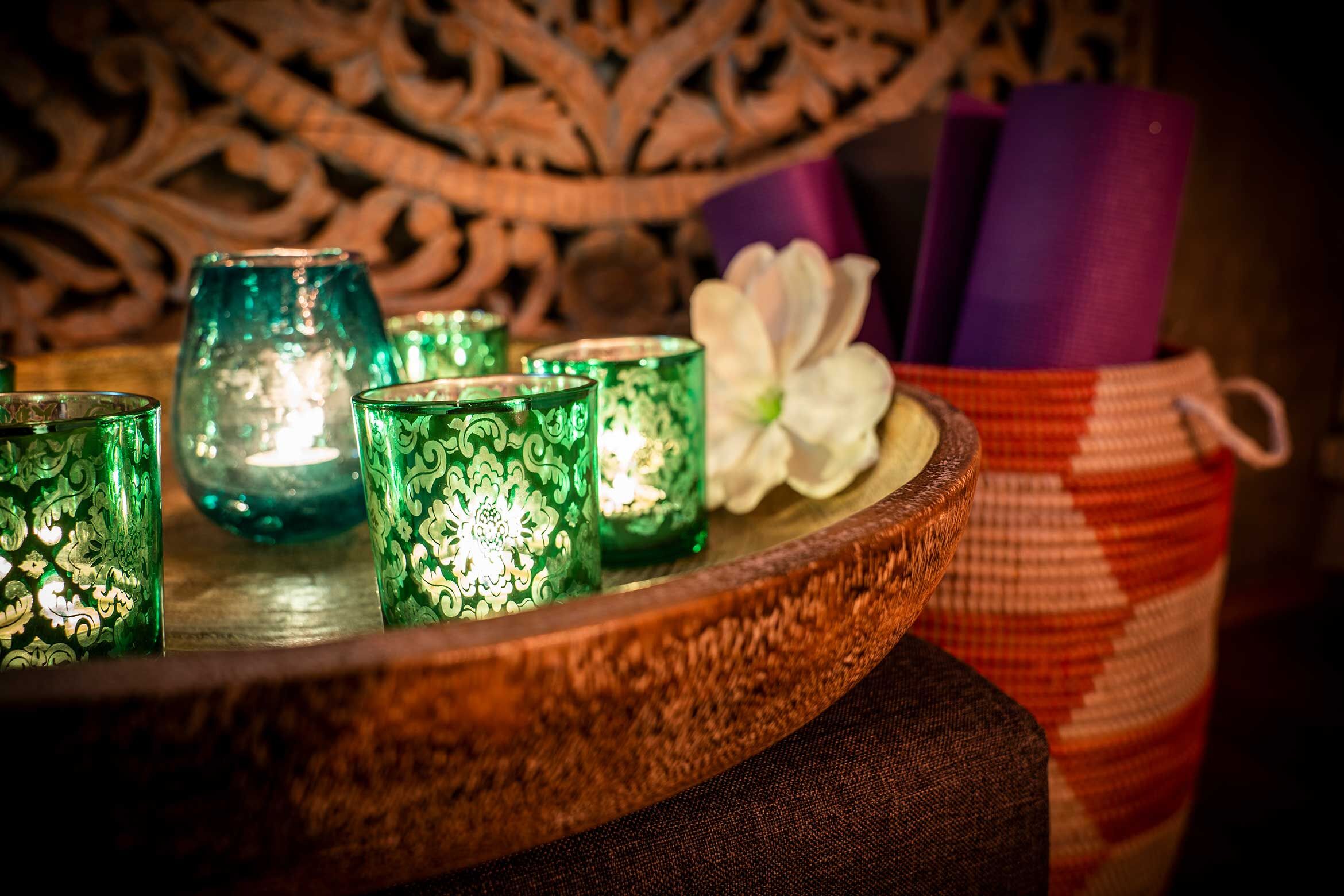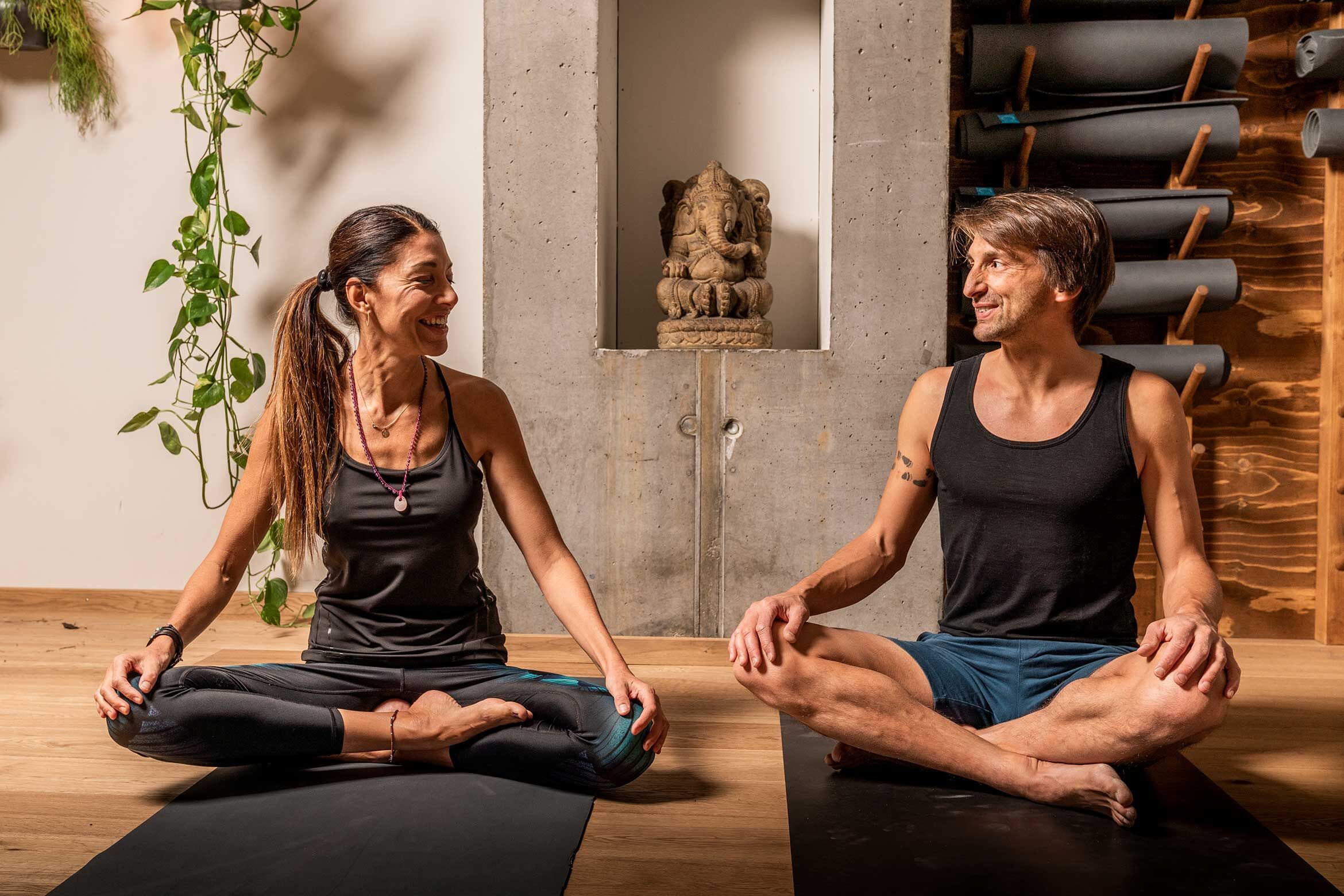 Yoga Retreat
A yoga retreat for beginners is being held at the Riders Hotel from Sunday, October 27 to Wednesday, October 30. Group classes will take place every morning and in the afternoons participants can choose from a range of activities, including discussion groups, massages and private yoga sessions. The courses are led by Nina, a Zurich-based yoga teacher. The price of the yoga retreat, including accommodation, ranges from 955 to 1,090 francs.
View posts by interests, or use the proximity search and additional filters.
Try it out
.
Save posts as favourites – simply click on the heart symbol in the upper right corner of the post.