'We've had an excellent response'
A new foyer, drag queen evening shows and more family-friendly performances: a fresh breeze is blowing through Millers. New creative director Andrea Fischer Schulthess is the driving force behind this. We had a chat with the theatre connoisseur herself.
Andrea, you have been the creative director at Millers since the start of the new season. How are you feeling about the role? And how did you get the job?
Happy! This job is one of the best things that has ever happened to me. I was asked out of the blue whether I would be interested in the position. At first I thought that there had been a mistake – why would they want me? But I became more and more intrigued and the further along the application process I went, the more I realised that this is exactly what I want to be doing.
Why do you think you got the job?
That's hard to say. Ultimately I think it's a case of being in the right place at the right time. Millers needs to be brought back into the Zurich limelight. This requires someone who knows a lot of people and isn't afraid to try something new. They also need to be an enthusiastic host – someone who can chat to anyone and makes people feel at home. That's definitely something I can do.
'And the artists who have performed here so far have loved the new, welcoming theatre.'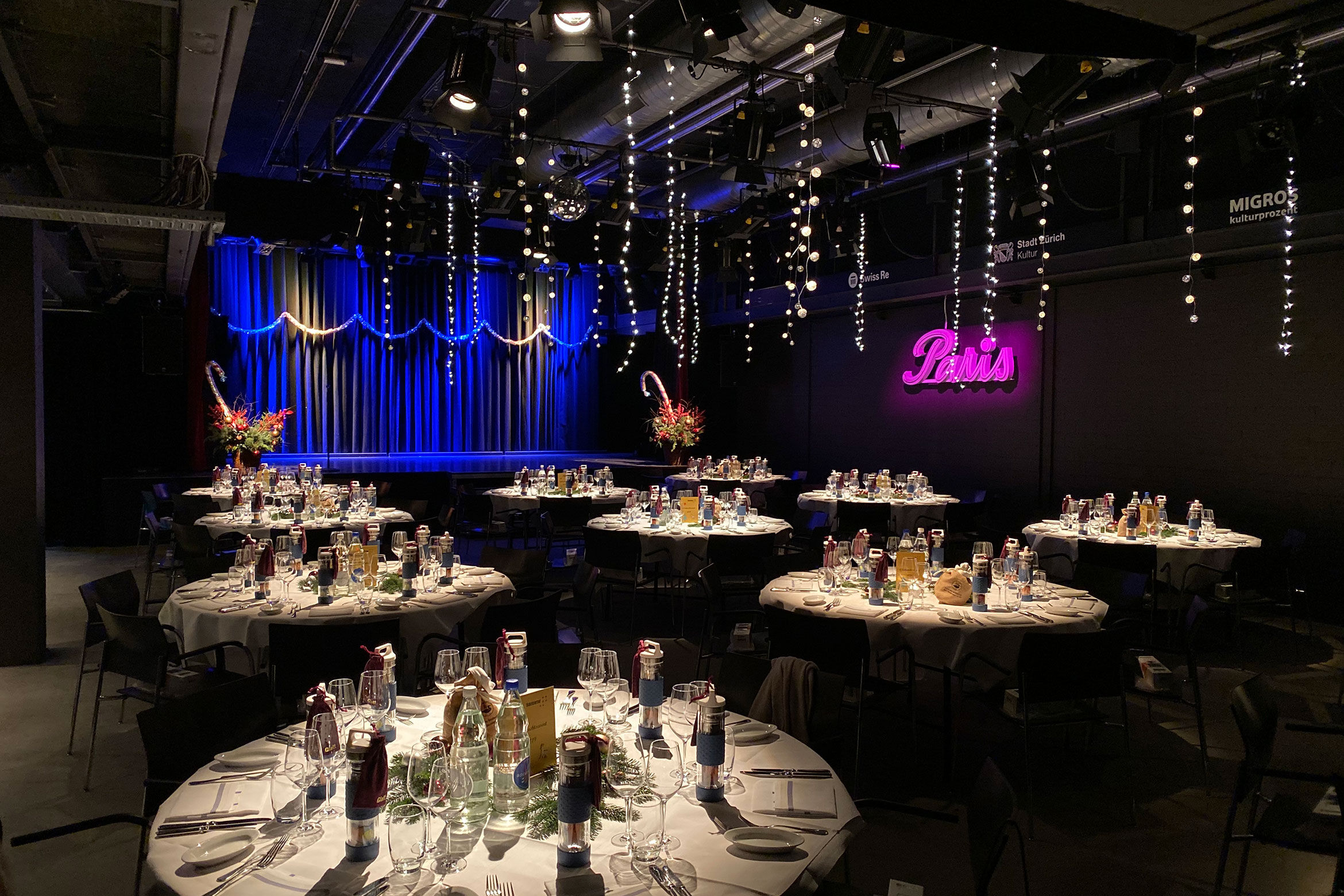 What new paths have you already embarked on?
The theatre has been completely refurbished and the foyer has been transformed thanks to set designer Cornelia Koch. Cabaret seating and a red curtain have been installed in the hall. It all looks more like a theatre now. Before, Millers defined itself as an urban cultural space. This meant that the performance space needed to act like a blank canvas for artists. This is a plausible approach, but I don't share this vision. For our own shows, I always like it when the performance space has its own unique character. And the artists who have performed here so far have loved the new, welcoming theatre.
And the bar has been updated too?
We have made the bar more of a focal point. Millers is on the outskirts of the city. There are only a handful of bars in the area to go to before or after a show. That's why we wanted to turn Millers into a place where you'd want to stay and relax after a performance. We also hope that this will attract a younger audience, which is always a plus.
'The new direction for the theatre is raunchier, cheekier and more playful.'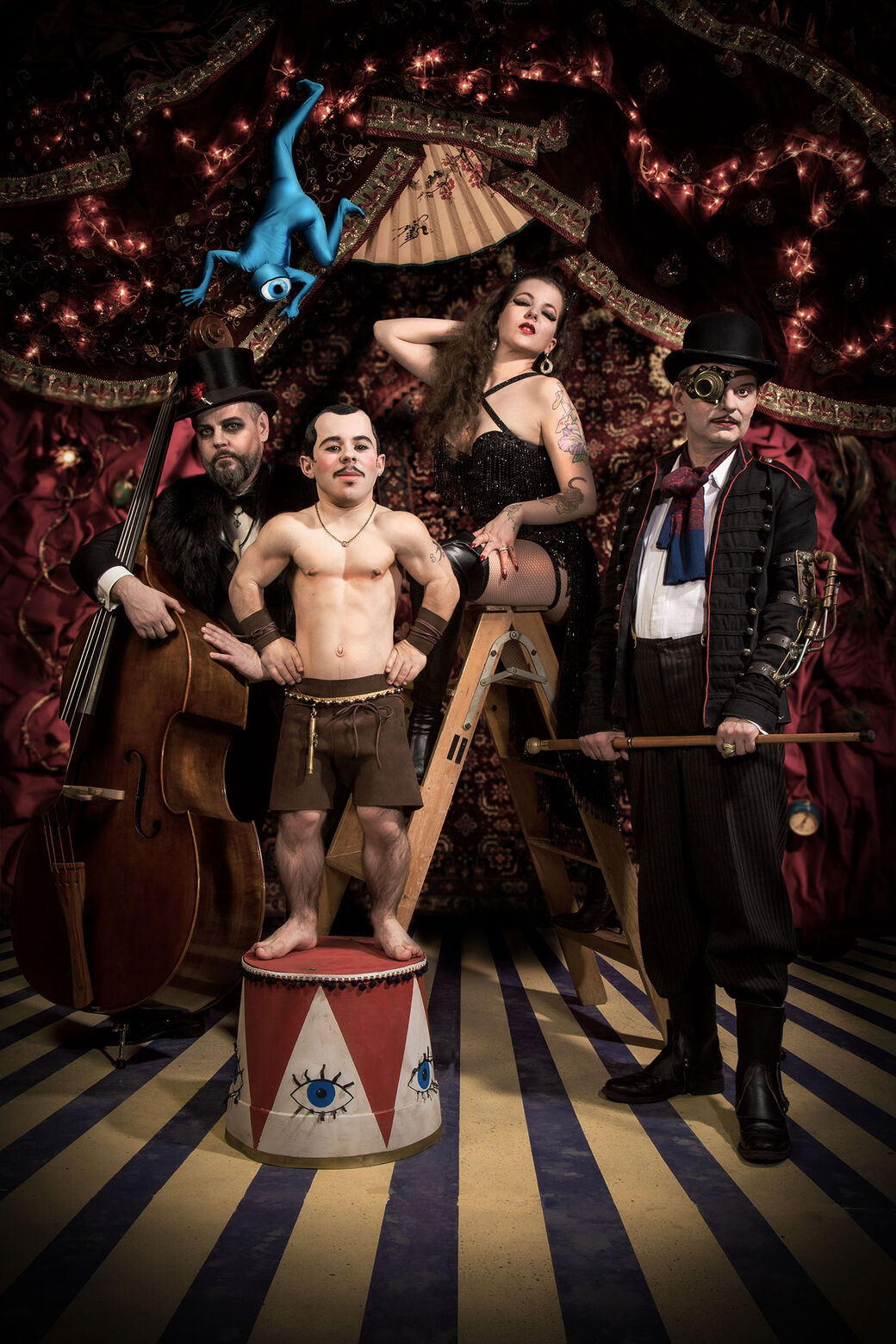 What has been the response to the new Millers?
Extremely positive. Of course, there are some Millers fans who prefer the old set-up. I can understand that. This is a problem that all renovations face and I take these opinions seriously. But even though we have redesigned the hall and set out a new programme, we have also honoured a lot of the traditions that have always been part of this venue. This includes theatre sports, slams and evenings with classic cabaret artists. Or appearances from classic theatre stars, such as Katharina Thalbach, Nikolaus Habjan or Gottfried Breitfuss.
What's new on the agenda?
The new direction for the theatre is raunchier, cheekier and more playful. For example, we are organising an all-female comedy festival, Female Trouble – Our Time Has Come, curated by Patti Basler. Of course, men are very welcome and encouraged to attend. We are moving more towards variety shows and burlesque, for example with the Salon Morpheus. We have our première of this with the co-production Mondsucht on 27 February. We also host regular drag evenings. Shows like those of Piet Baumgartner and Ágota Dimén together with Milky Diamond, Odette Hella Grand and Vicky Goldfinger as you have never seen them before. Our general ethos is that we love new ideas and tinkering with all kinds of formats. For example, we are also in discussion with the Zurich charity for the deaf and hearing-impaired, Sichtbar Gehörlose Zürich.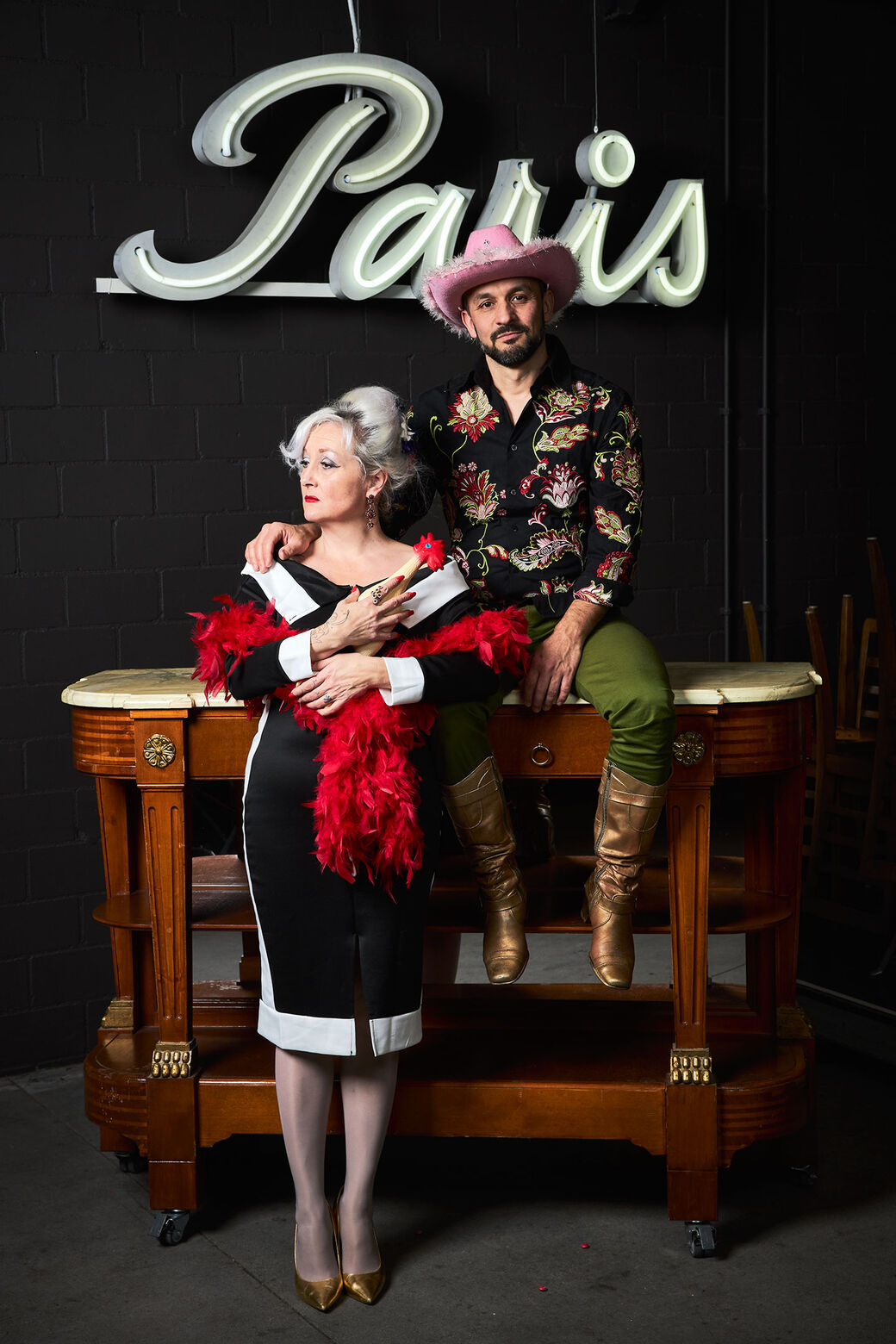 You founded the Hannibal mini-theatre together with your husband Adrian Schulthess. Will there be more children's theatre in Millers?
This is something we are constantly working on. Over Halloween week last year, for example, we set up a haunted house on the top floor of the Mühlerama museum. We're planning to do it again this year. We're also working on a new children's play and once a month there is Katze aus dem Sack, a family-friendly format that we previously put on in Neumarkt. Here are a few highlights that we are looking forward to: the Märlitheater Zürich will be taking over Millers this November and December. We will also be participating in EinChorn for the second time on 24 May – the family festival that takes place across the entire Mühle Tiefenbrunnen cultural centre. We apply the same principles to our children's shows as we do to our entire programme: we are an eclectic kaleidoscope with many facets ranging from the humorous to the outlandish. Anything is possible.
View posts by interests, or use the proximity search and additional filters.
Try it out
.
Save posts as favourites – simply click on the heart symbol in the upper right corner of the post.