Maurice de Mauriac: Zurich's one-and-only watch brand
Take a walk down Bahnhofstrasse and you'll pass one watch boutique after another, but all these watches are actually made in western Switzerland, not Zurich. If you want a watch that is truly 'made in Zurich' you need to head for Tödistrasse. The Maurice de Mauriac studio, workshop and boutique are just a stone's throw from Paradeplatz.
'Lots of people call me Maurice', says Daniel Dreifuss with a laugh. After many years working in the banking industry, he decided to set up the Maurice de Mauriac watch brand in the mid-nineties. There are a number of reasons why this native of Zurich opted for a French name. One of them is the fact that people tend to associate it with fashion and luxury but, for Dreifuss, watches are more than just valuable objects: 'It's the thing that you wear closest to your heart', he says placing his left hand on his right shoulder so that his watch rests against his heart. 'And watches often have sentimental value' – perhaps because they are heirlooms, or the wearer has bought or received them to mark a special occasion such as a birthday or anniversary.
Most of Maurice de Mauriac's customers live in Zurich.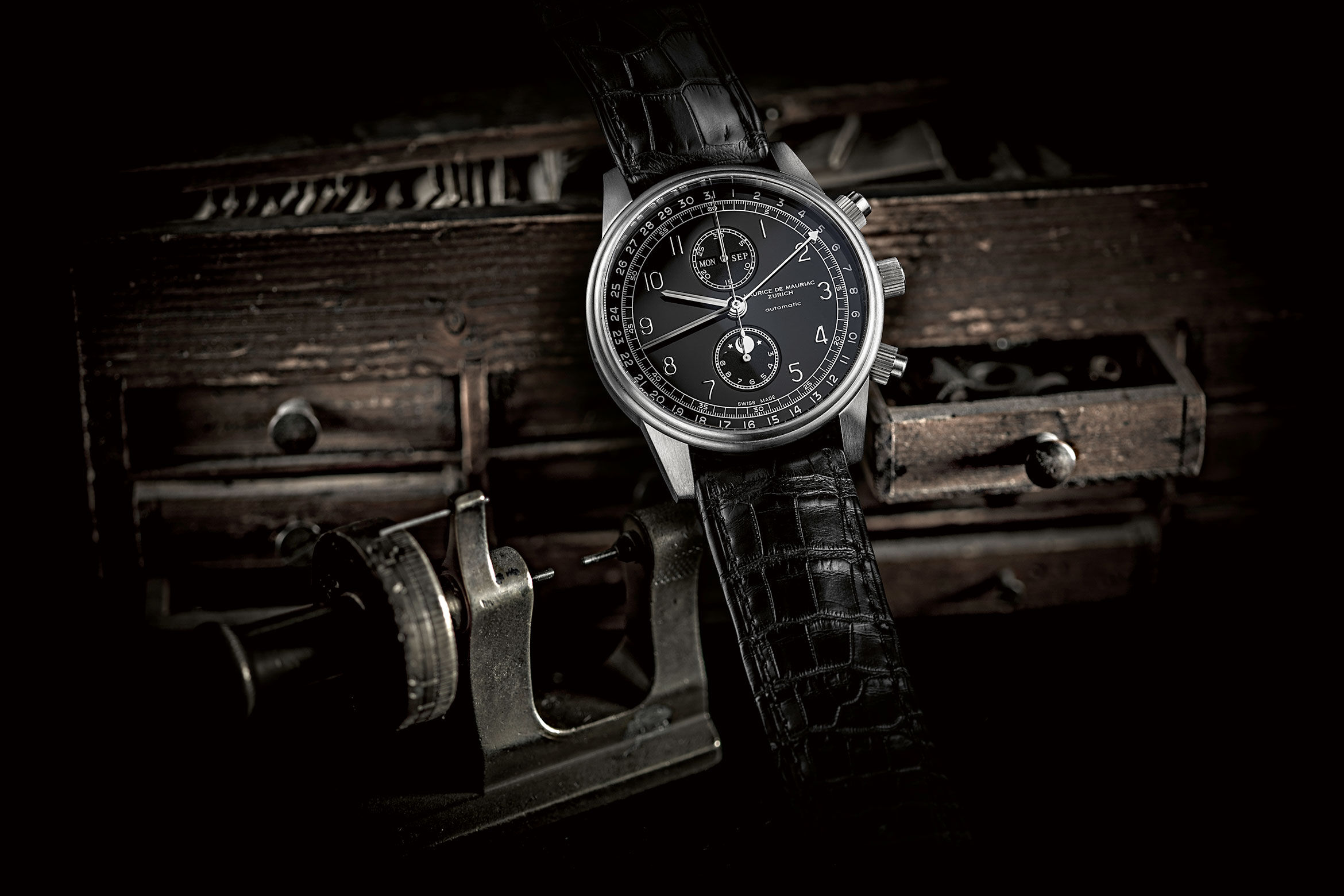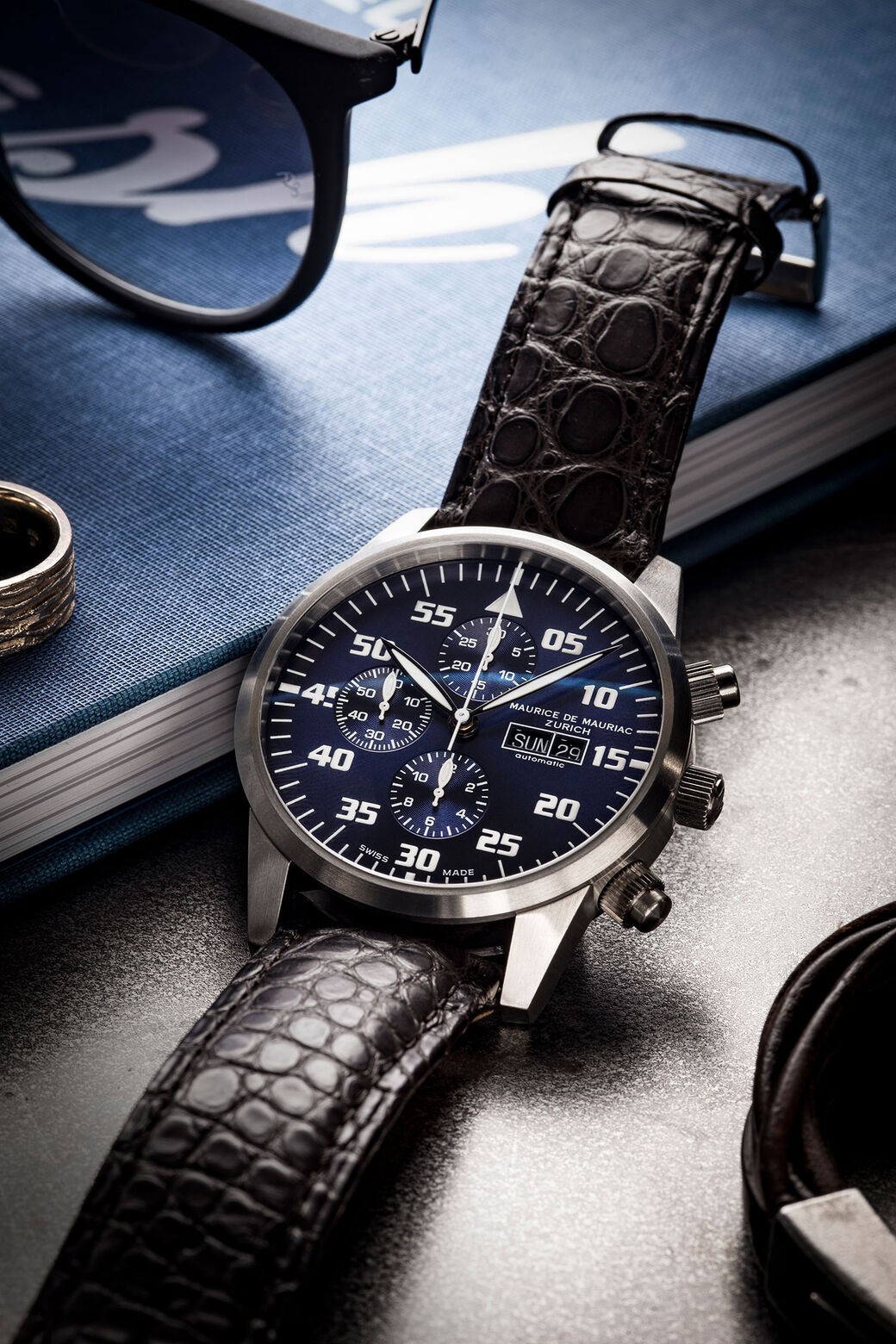 Maurice de Mauriac is a family business that involves his wife and daughter, but above all his two sons, Massimo and Leonard. They both work in the studio, workshop and boutique every day, and have done so from a young age. 'You can't buy experience', says Dreifuss. That's why he was keen for his two sons to start helping out when they were still kids. 'I really benefit from that today', says Leonard, 'I've developed a good feeling for our clientele'. His goal? For everyone to leave the shop with a smile on their face – even if they haven't bought anything.
'Lots of people call me Maurice', says Daniel Dreifuss with a laugh.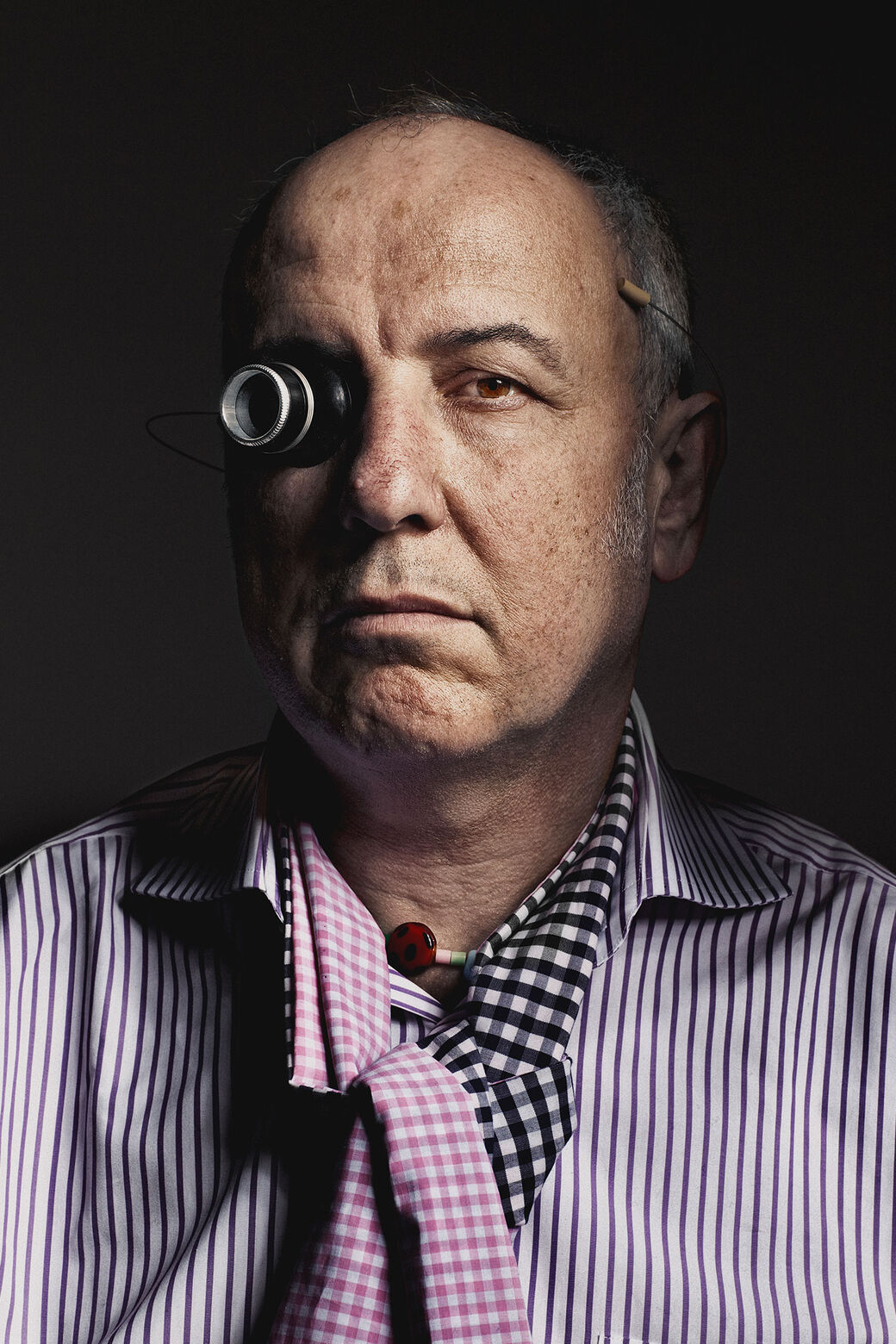 He comments: 'When we make a personalised watch, we need to have several consultations with the customer.' In this case, customers are not only free to select the strap, but also the dial, bezel, material, finish and technical components. This is all made possible by the fact that the watches are made in Zurich. Maurice de Mauriac also hosts watchmaking classes: 'Of course, you don't get to make a whole watch', says Leonard, but it's an opportunity for people to learn more about the intricate world of fine watchmaking. 'Afterwards, people can be quite awestruck because they have touched the soul of a mechanical watch.'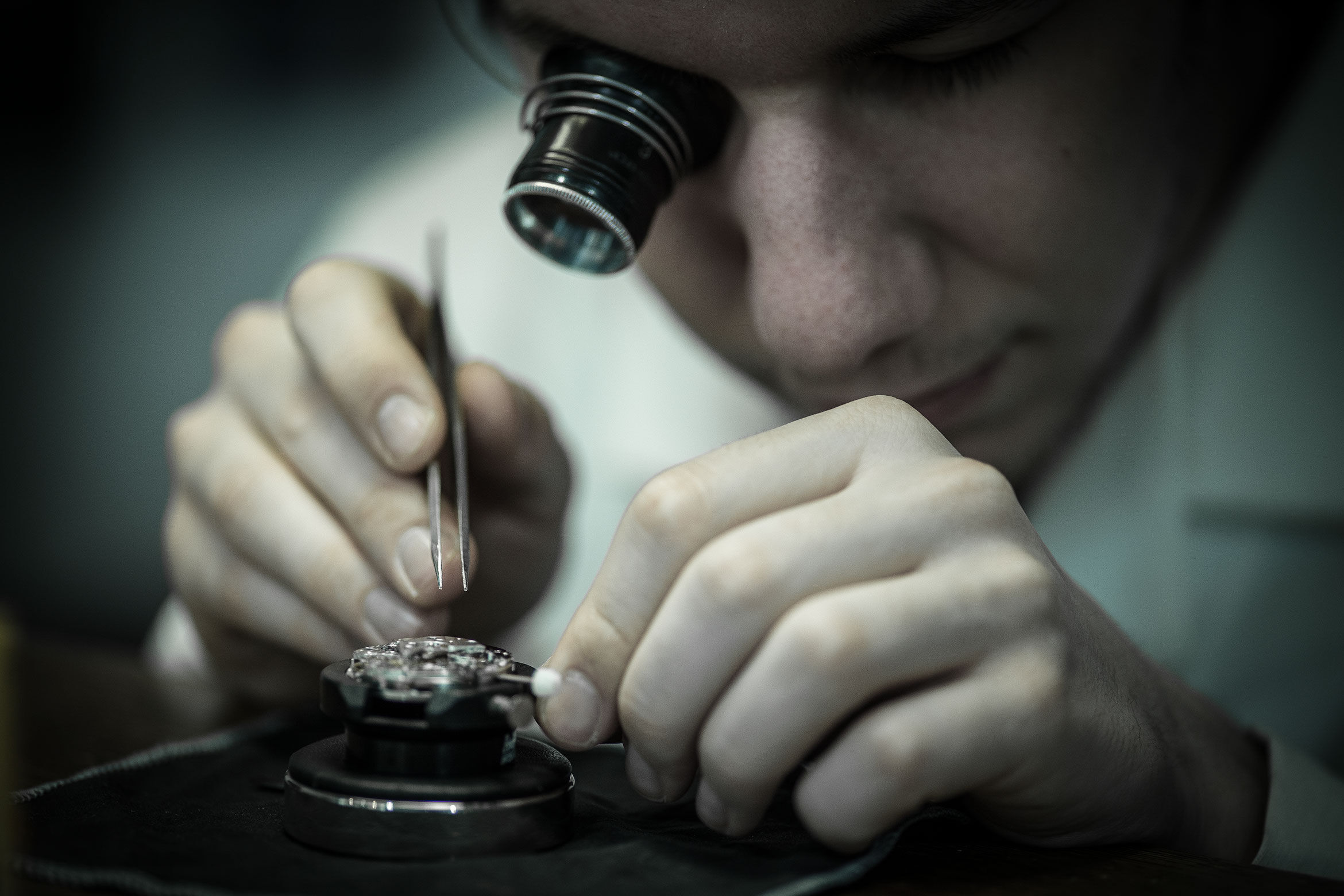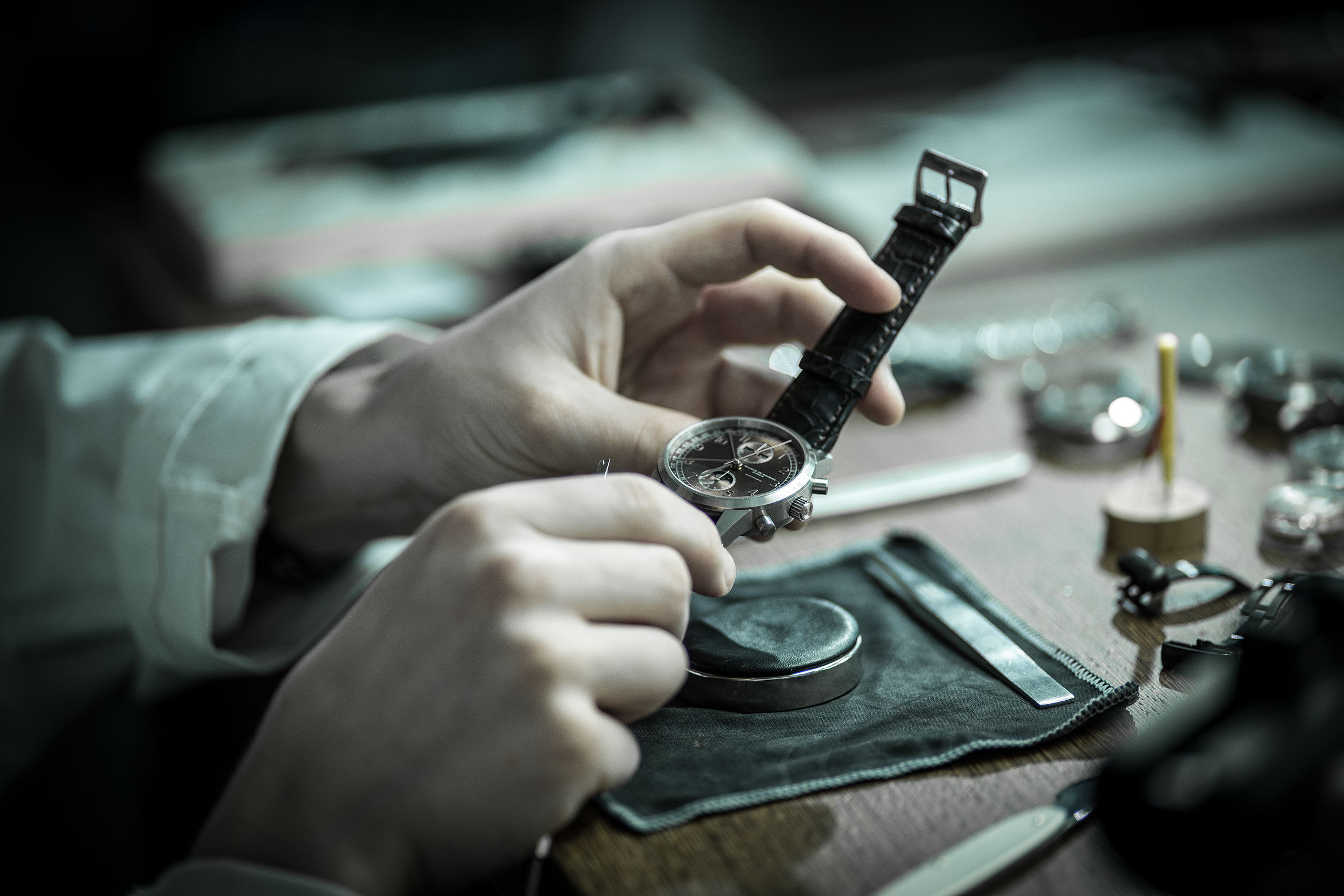 The company's founder Daniel Dreifuss knows that, without a massive marketing budget, he relies on word of mouth to make it stand out from the established brands. 'But it works. We get excellent – and, above all, honest – reviews.' Most of Maurice de Mauriac's customers live in Zurich, 'but we're also popular with expats who want something to remind them of the city.' Tourists regularly come into the boutique and are surprised to find it's not a glamorous showroom but a proper workshop full of fascinating stories. Younger people also appreciate this more laid-back style. Of course, they often use their phones to tell the time, 'But these days you tend to stand out when you use a watch rather than a phone', says Daniel. Young people also like finding alternatives to the major brands. 'For many of them, a Rolex just means mass luxury or reminds them of their grandfather.'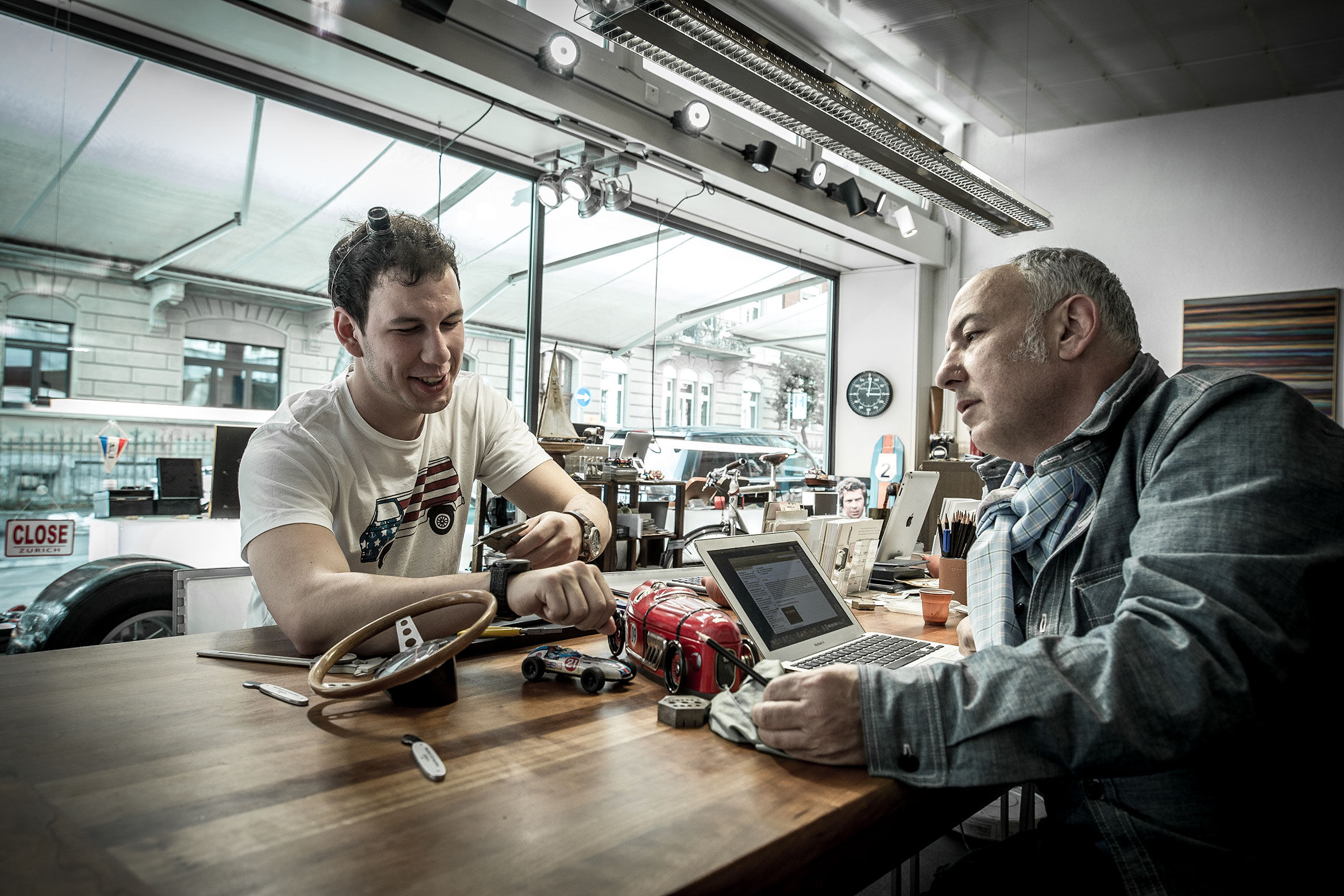 It's not a glamorous showroom but a proper workshop full of fascinating stories.
Daniel Dreifuss and his sons aren't interested in hype: 'We're either the first or the last to offer something', says Daniel Dreifuss. The latest models, the L Series, L1, L2 and L3, were designed by award-winning designer Fabian Schwaerzler. People who are thinking about a purchase often buy into the stories before they buy the watch. 'Sometimes they're in and out of the boutique in five minutes', says Leonard. 'A lot of people really love the L Series because its classic design just gets stronger over time. Modern watches get weaker with time'. In smaller sizes, this design is also popular with women.
Another watch is due to be launched this year, created with American tennis legend Stan Smith. He and Daniel Dreifuss struck up a friendship after meeting at tennis tournaments. The watch is inspired by the Stan Smith Adidas sneaker. It comes in three different colours, but only 100 watches will be made in each colour – the number of tournaments that Stan Smith won in his career.
Address

Maurice de Mauriac
Tödistrasse 48
8002 Zurich
+41 44 280 01 12
Website
Opening hours
Monday to Friday, 9 am – 6 pm
Saturday, 11 am – 2 pm
View posts by interests, or use the proximity search and additional filters.
Try it out
.
Save posts as favourites – simply click on the heart symbol in the upper right corner of the post.