'We make everyone feel at home'
Alma Thalmann and Gosia Kubat run Language Masters, a language school in the heart of Zurich that helps everyone – even people who think they are bad language learners – to achieve their goals. In our interview, Alma and Gosia explain how it works.
How is Language Masters different from other language schools?
Gosia Kubat: In most language schools, students come to class and work their way through a textbook, page by page. The focus tends to be on grammar. But you can do that at home! We're different because we focus on speaking. This means our classes are much smaller, because having fewer people in the class means they have to speak more.
Alma Thalmann: We understand that a lot of people find speaking difficult. In fact, some have a real fear of it! But we want to remove this fear and encourage everyone to speak. By the end of the course, all our students should be in a position to converse with local people.
'This means our classes are much smaller.'
Gosia Kubat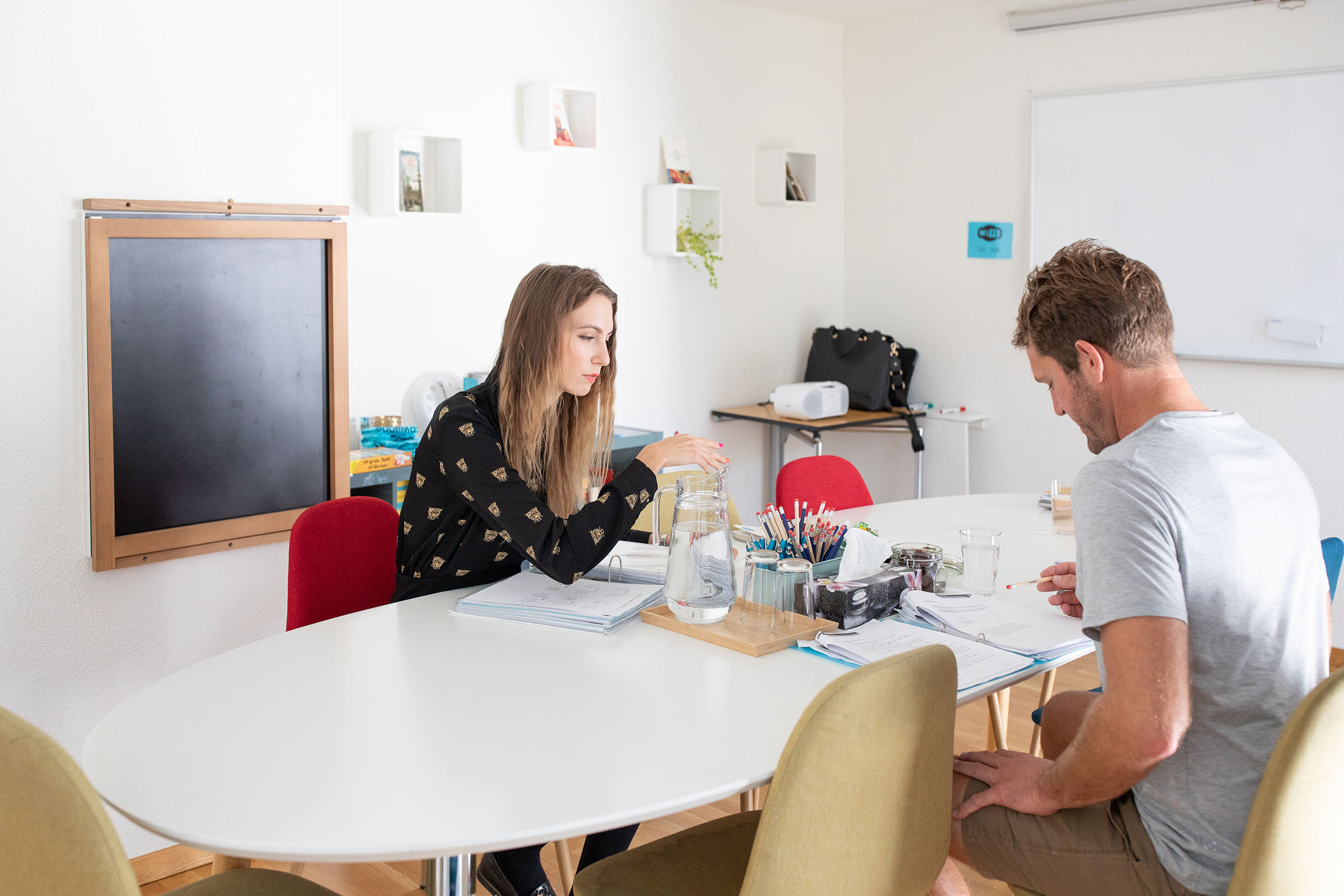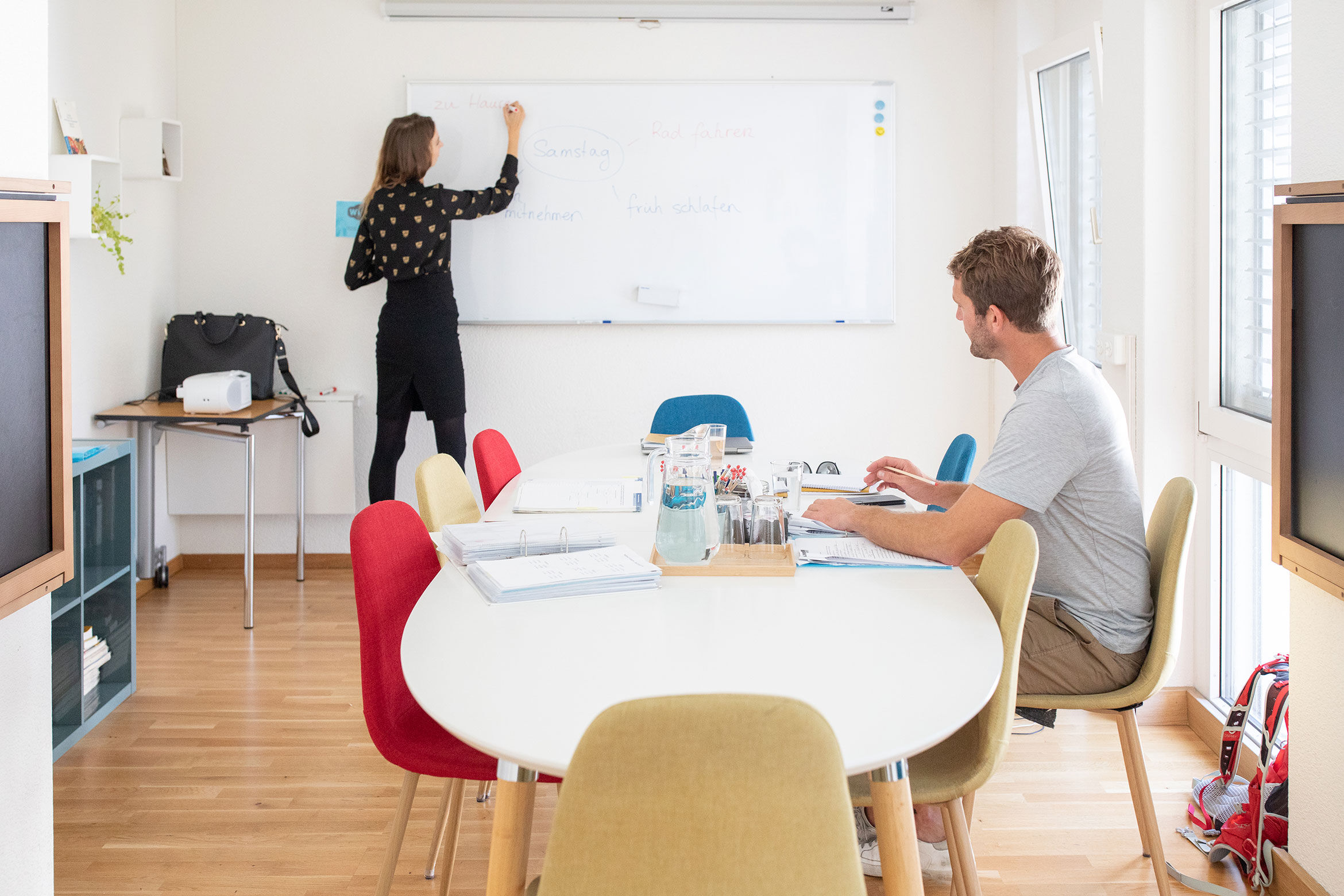 How do you achieve that?
Alma: At beginner level we work in more than one language, so our multilingual teachers can also explain things in the students' native language. This often helps them to overcome their initial blocks and improves their motivation.
And at more advanced levels?
Alma: We make everyone feel at home. And not just because we offer free coffee and biscuits in every lesson! It's all very informal here – we all use first names, for example.
Gosia: And we don't use anonymous client numbers, we know all our students personally. We talk to them about their motivation, goals and previous experience. We also do our best to respond to their particular circumstances, for example, if someone can't attend a lesson, we'll look for solutions such as linking them up on Skype.
'Often the whole family is learning with us.'
Alma Thalmann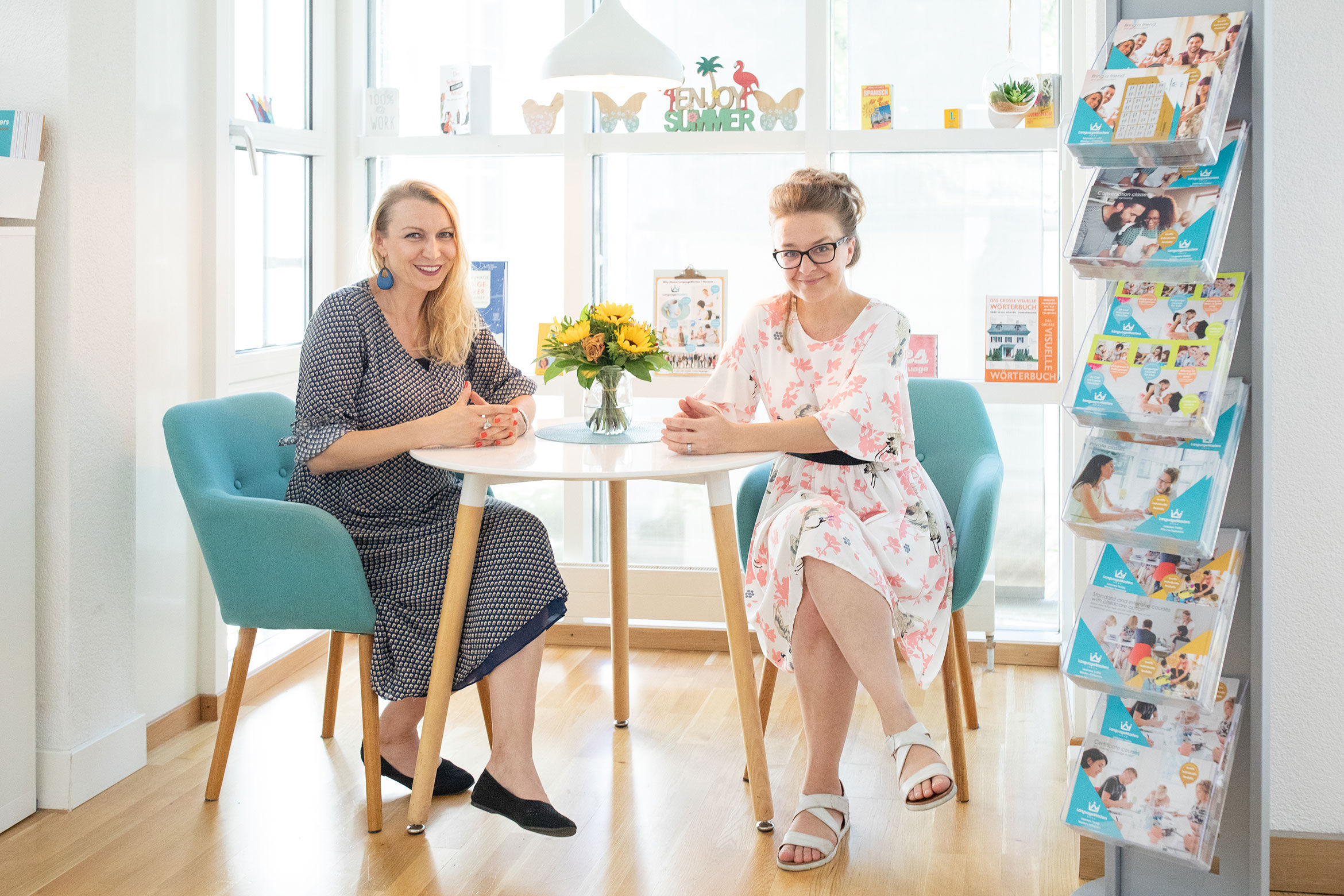 You also have special, flexible offers for families.
Gosia: Yes, for example we offer language courses with childcare. Mothers love this as it gives them an opportunity to prepare for returning to work after their maternity leave. But it's also good for the children because they get to be around other kids and learn German or English. It also prepares them for going to daycare or kindergarten later on.
Alma: We also offer courses for children aged three and above. Often the whole family is learning with us, so mum and dad might be taking private lessons while the kids are doing a course to prepare them for high school. We have some great family offers.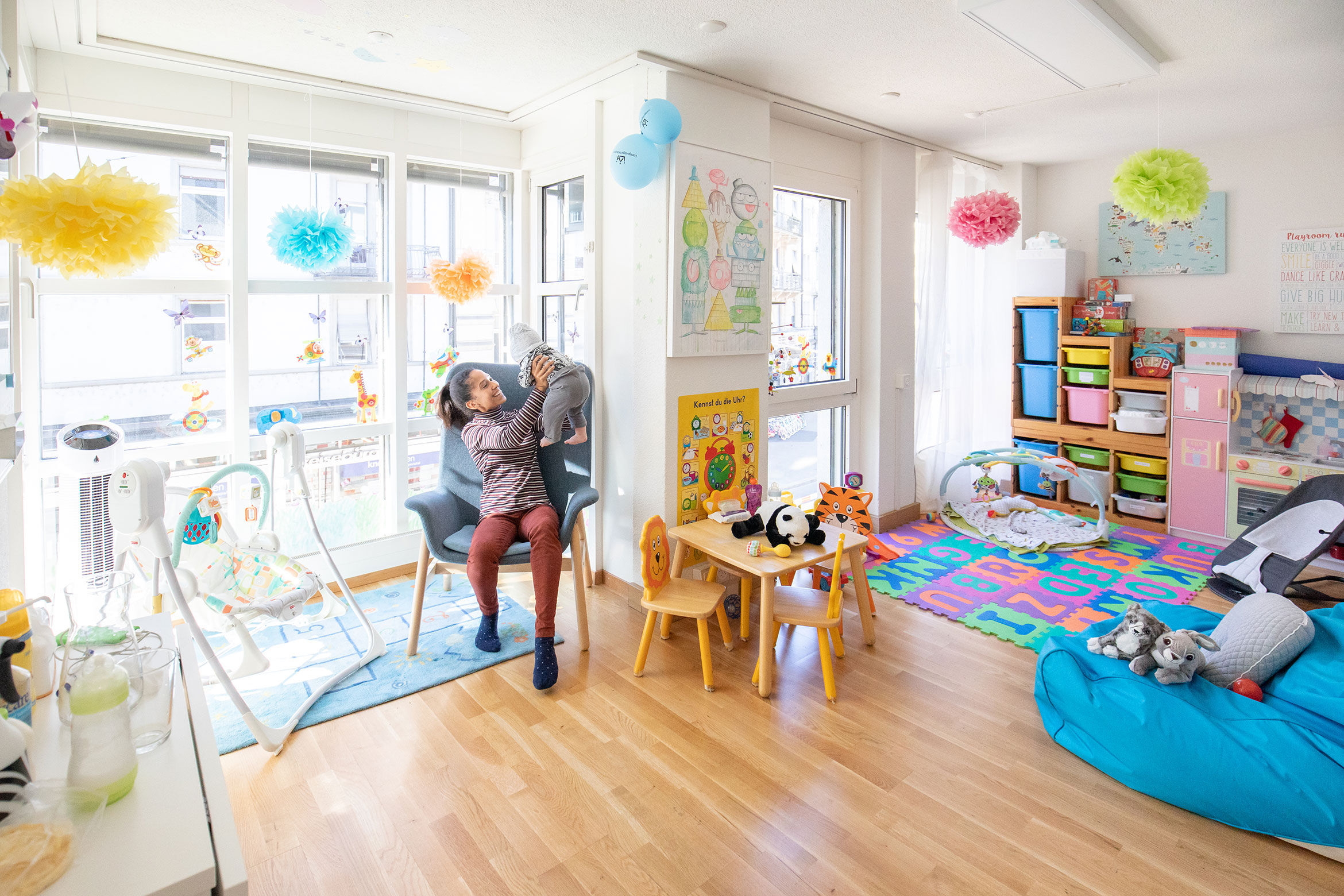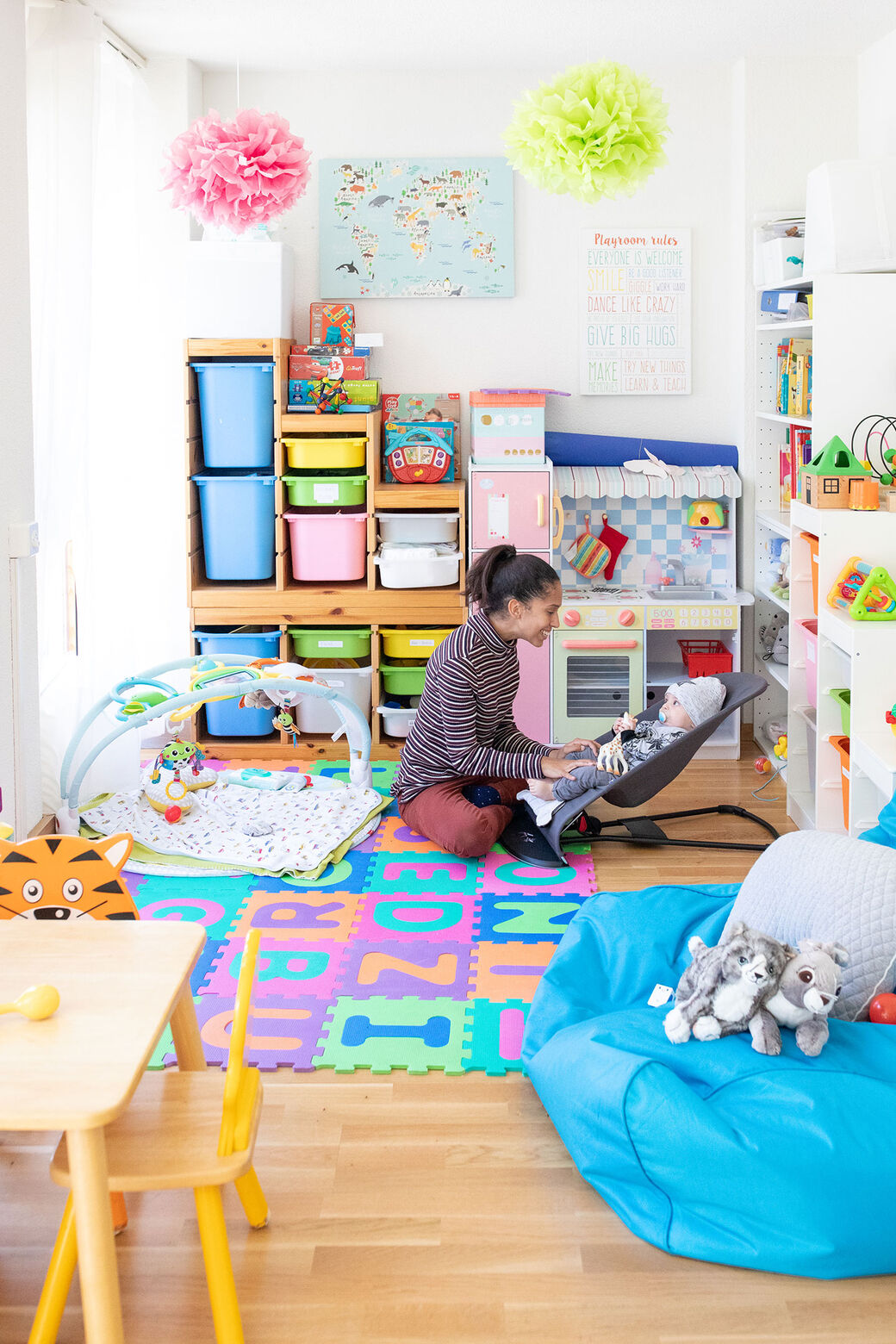 'We think it's important to help students understand the culture of Zurich and Switzerland.'
Alma Thalmann
You also offer something called 'Sightspeaking'. What is that exactly?
Gosia: Our courses aren't always held in the classroom. Sightspeaking is where we explore Zurich. We walk around the city and the students each give a short talk about a particular place of interest. The whole thing involves a lot of talking, and we all finish up in a café. If the weather is poor, we stay in and do some baking. This helps people to learn everyday words in a fun way. We also run similar programmes for kids.
Alma: Unfortunately, most textbooks are very focused on Germany, which is why we have compiled our own materials. We think it's important to help students understand the culture of Zurich and Switzerland – and not just students who are preparing for the naturalisation exam.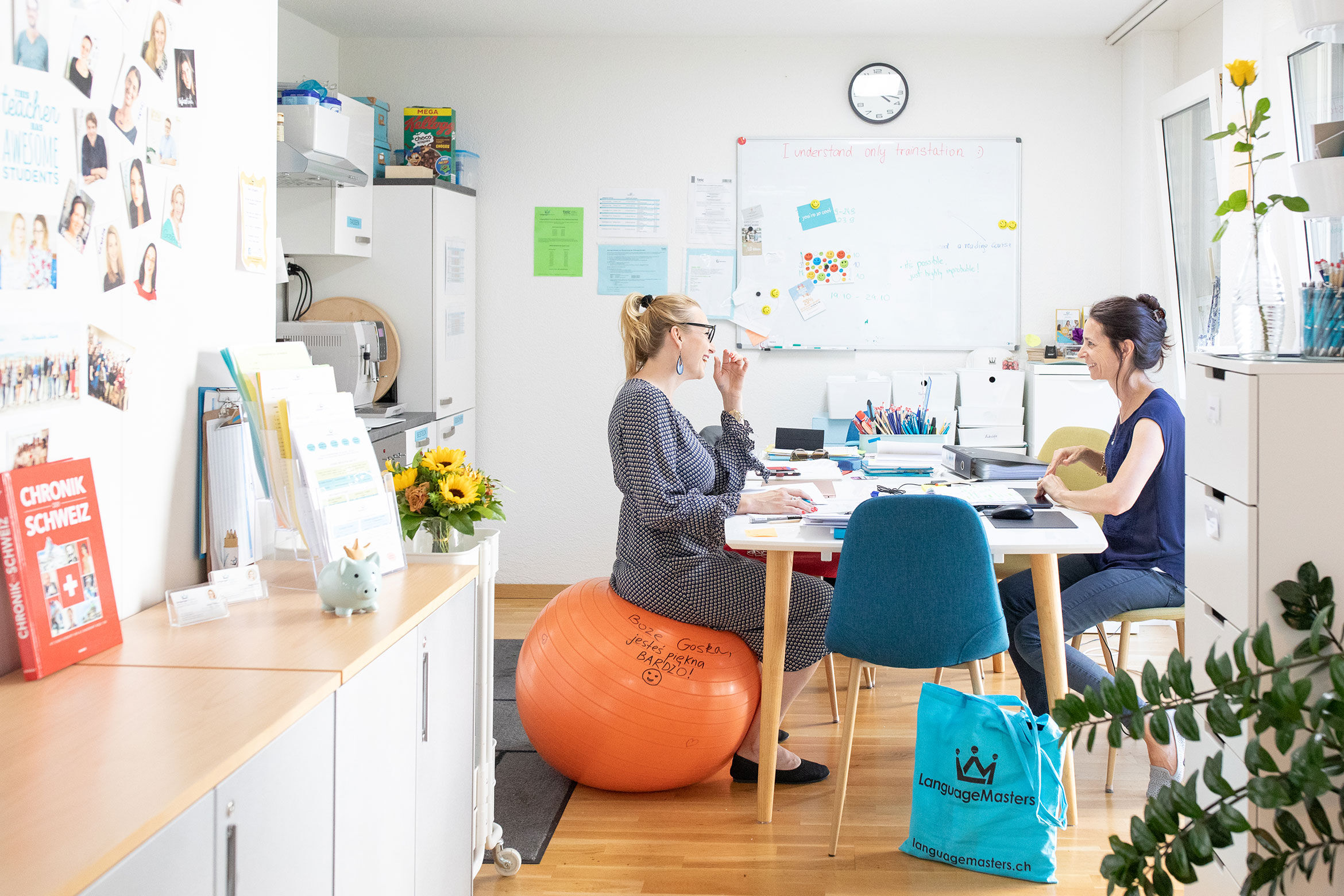 How do you handle Swiss German?
Alma: We offer a few courses. It helps if you already have some proficiency in German. These courses also focus on speaking and we spend time outside the classroom.
Gosia: We generally teach Zurich German but, here too, we're always happy to cater for special requests. A student recently wanted to learn Basel German because her partner is from Basel.
Is there much interest in these Swiss German courses?
Alma: It's growing all the time. When people go to the supermarket, they want to understand what's going on when they're asked about 'Märkli' and 'Säckli' (supermarket points and bags). But we also include Swiss German phrases and words in our regular German lessons. For example, they all laugh their heads off at 'Chuchichäschtli' (kitchen cupboard!).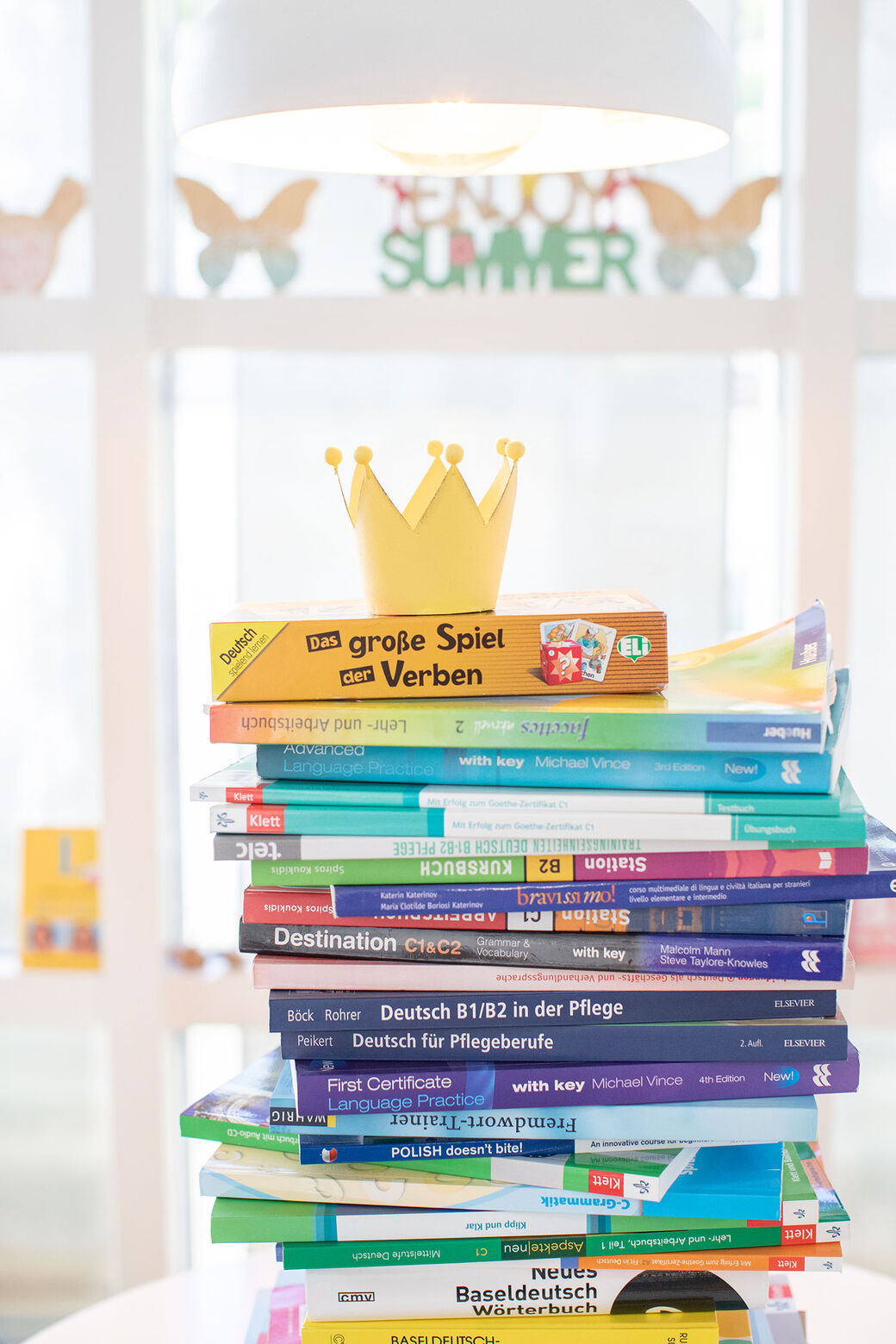 Special offer
Language Masters teaches more than 15 different languages. It offers small group courses, one-to-one lessons and Skype lessons. All its courses are tailored to the age and needs of the participants. The language courses with childcare are a real highlight!
View posts by interests, or use the proximity search and additional filters.
Try it out
.
Save posts as favourites – simply click on the heart symbol in the upper right corner of the post.