Our food writer goes to a gnocchi masterclass in Winterthur – and tells us about his favourite way of making them. And introducing a new feature – the monthly restaurant tip.
People have been learning a few new tricks in the kitchen over the last 18 months of the pandemic. For example, my tastebuds were so fed up with the restaurant closures that I finally decided I would try to master the Spanish tortilla. It took a bit of patience to practise the moves, but after about six attempts I finally got the hang of it. But more on that another day.
Heartened by this minor success as an amateur chef, I decided to sign up for a gnocchi workshop with Claudio del Principe. I like to call him the Macchiavelli of the cookbook, because he accumulates gold awards for his publications like a Renaissance prince accumulates fine artworks. Del Principe was holding court at Atelier Foif in Winterthur. You know, the district on the eastern edge of Zurich that thinks it's the Basel of Eastern Switzerland. Nice! Atelier Foif https://atelierfoif.ch), owned by Susanne Bloch-Hänseler, is also nice – a cookery school and workshop tucked away in the basement of a smart new building in Winterthur-Töss.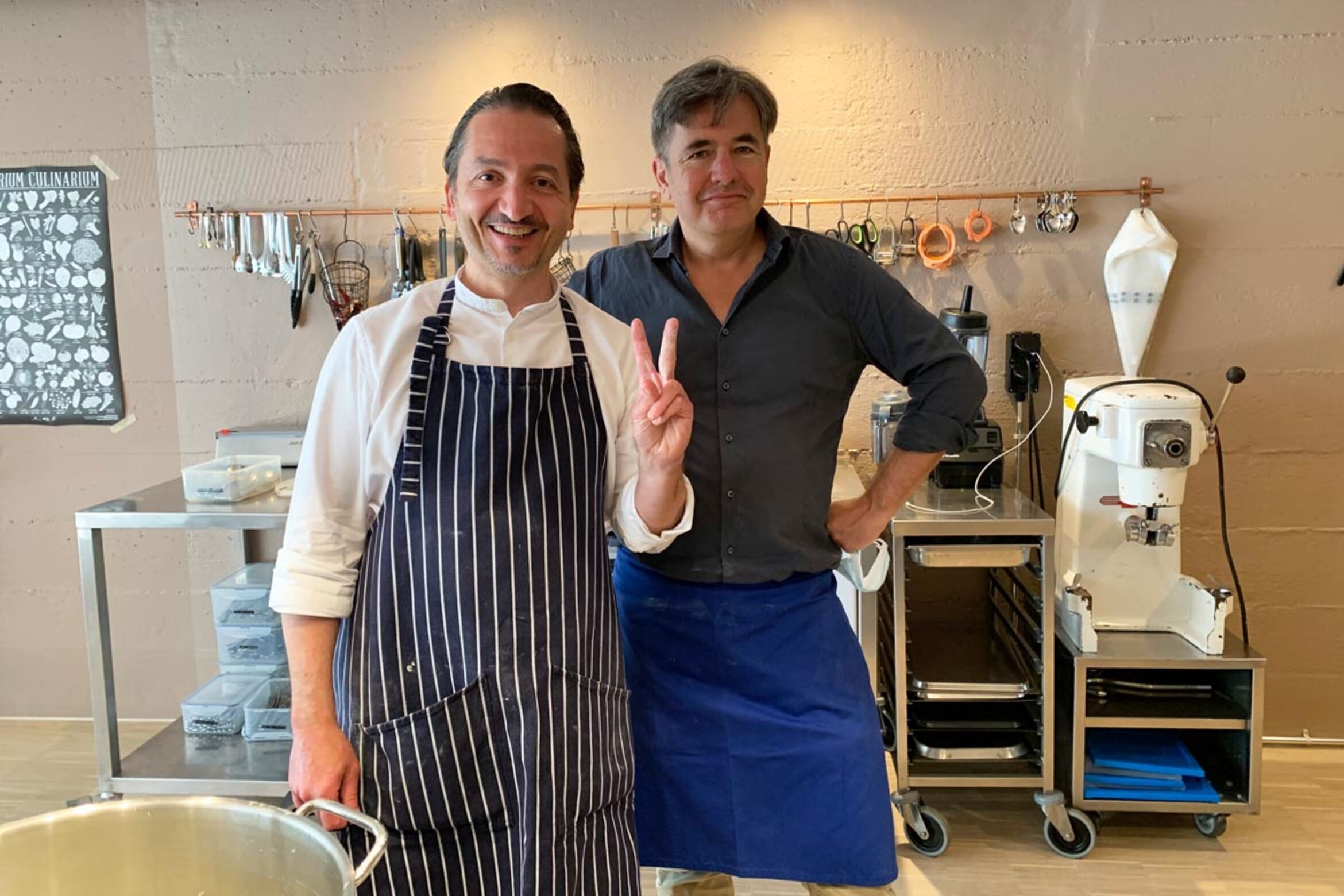 In class we made different types of dough, turned them into gnocchi – and tasted them, of course – served with Claudio's own sauce recipes. All gnocchi are made of dough, which is then shaped into rolls. These are then cut into dumplings and cooked briefly in salted water. Here are the different types that we made and tasted.
Awesomeness in dumpling form? Proof of God on a plate? A consuming love? All of the above.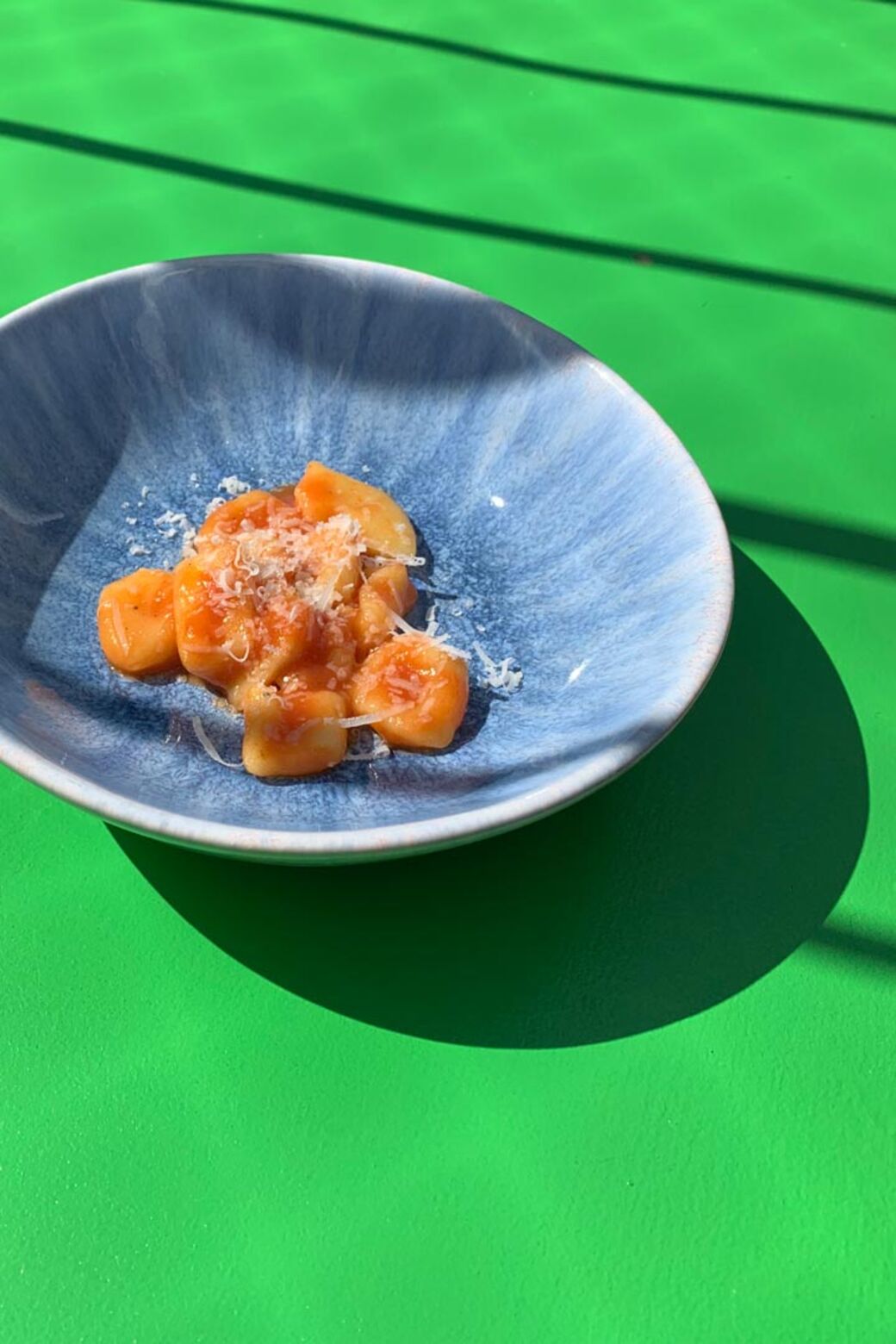 Durum wheat gnocchi, a labour of love. These consist of a simple dough made of water and durum wheat. Of course, the results on the plate are much less regular than commercially made gnocchi. Yes, durum wheat gnocchi are the ultimate in home cooking. They are empowerment on a plate – time to say goodbye to industrial pasta. For a little plant-based variety, try the recipes in Claudio del Principe's book 'All'Orto' or simply stir fry a seasonal vegetable and add it to the cooked gnocchi with a little of the cooking water.
Potato gnocchi, which consist mainly of boiled and mashed potatoes. They are bound with a little flour and are truly wonderful, but a bit too time-consuming for everyday cooking. You have to boil the potatoes until soft, then peel them, make the dough and let it stand. I might have a go sometime. But as it looks like the pandemic might be over soon, I have to ask when I'm going to practise the techniques I need to impress my guests in an emergency. Potato gnocchi are the king of gnocchi. But I don't want to make them at the moment. We also tried making stuffed potato gnocchi. Crazy people, those Romans!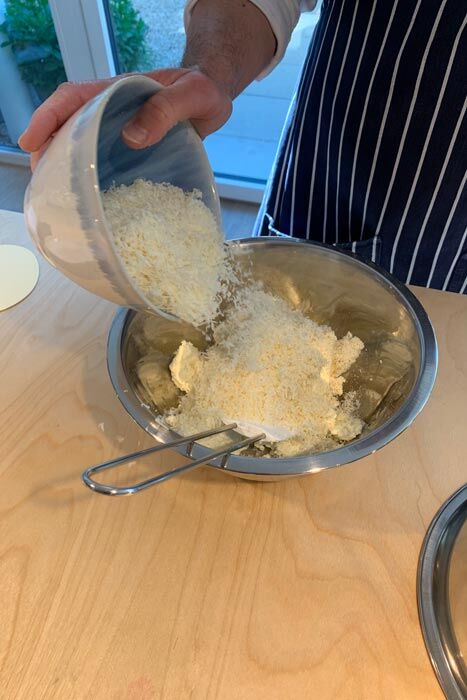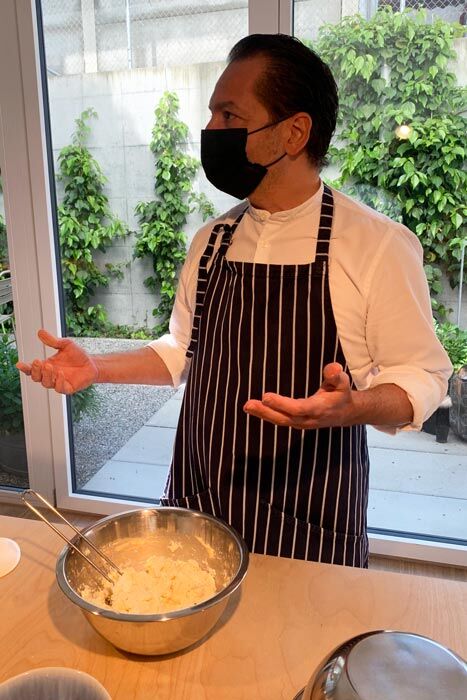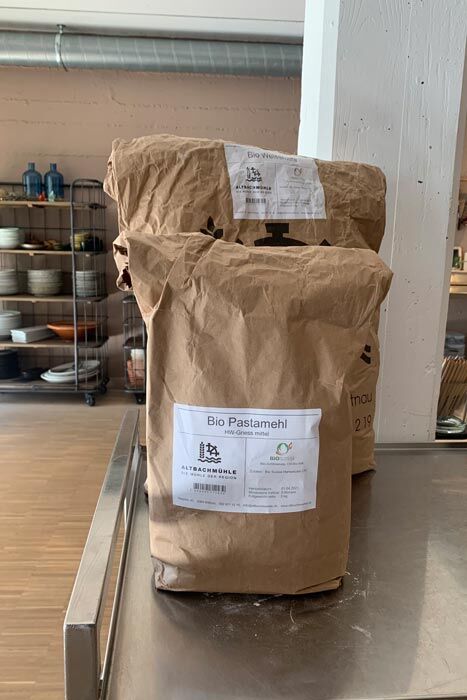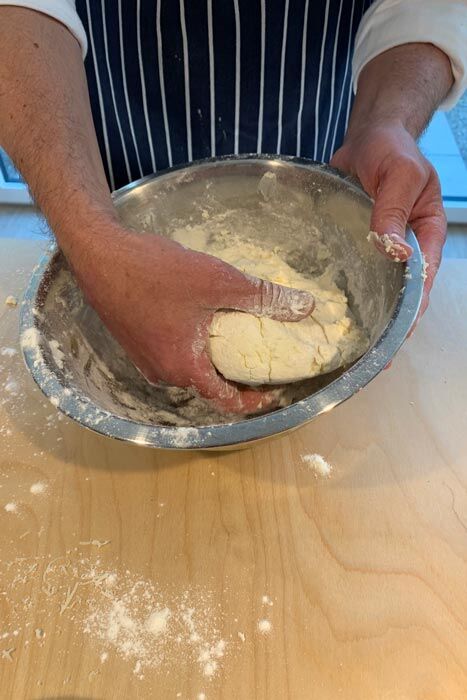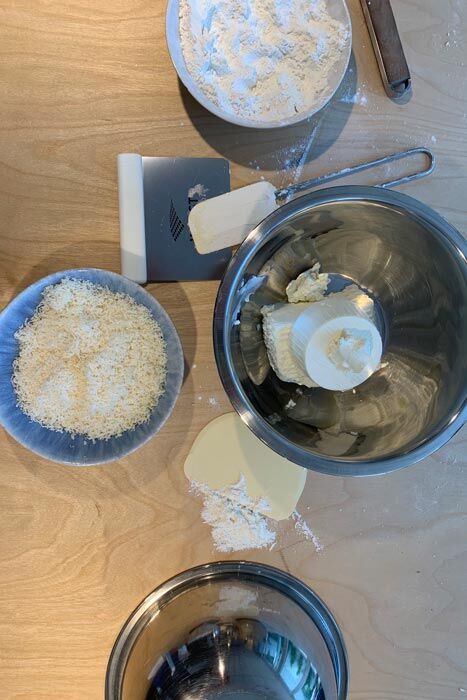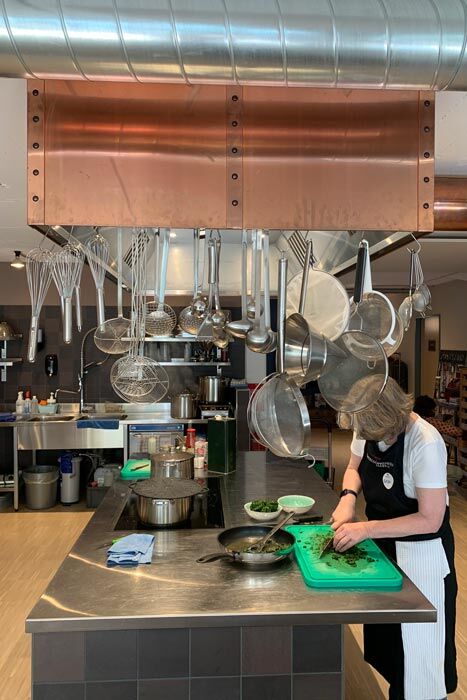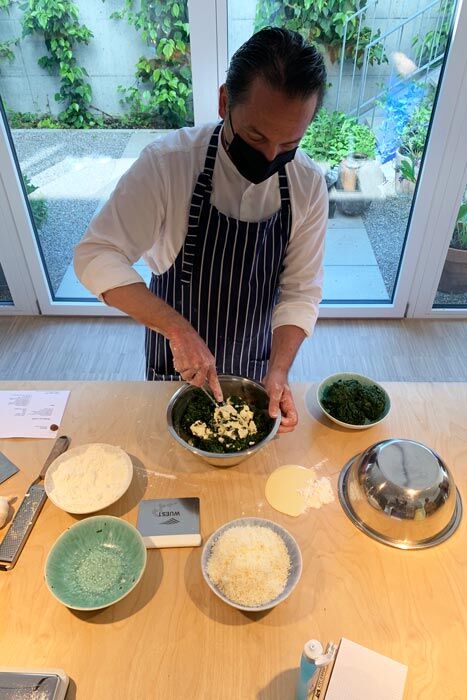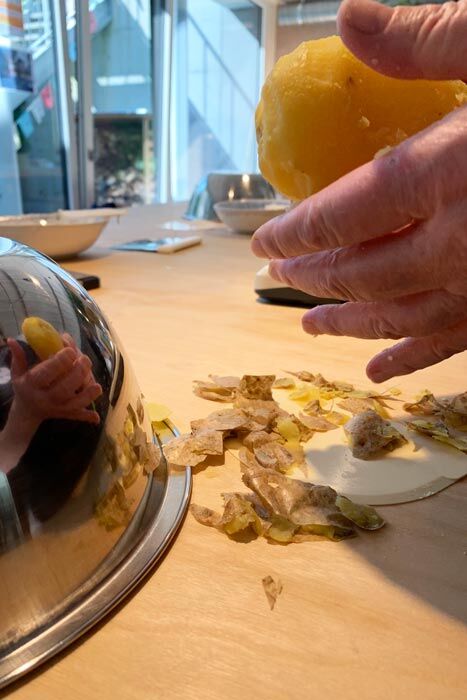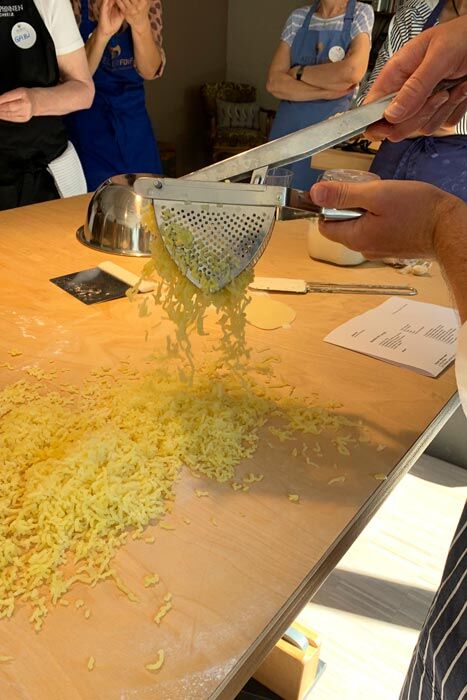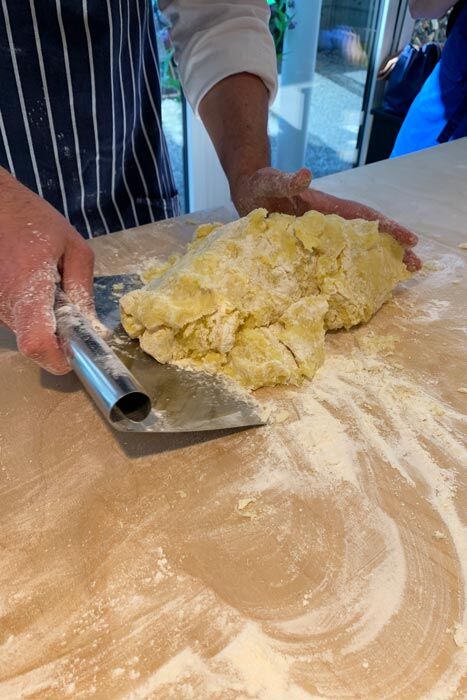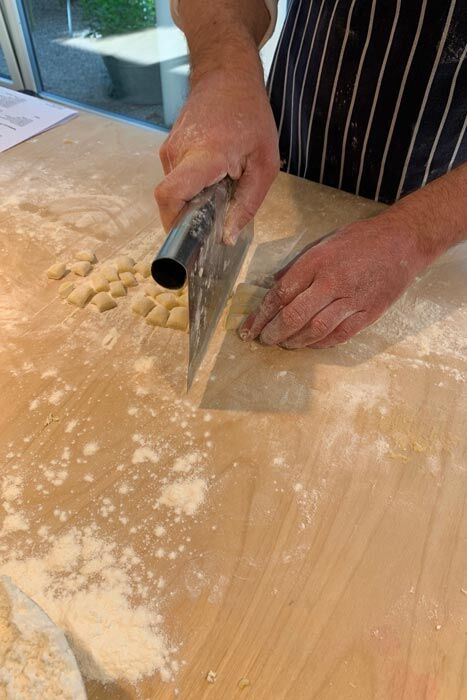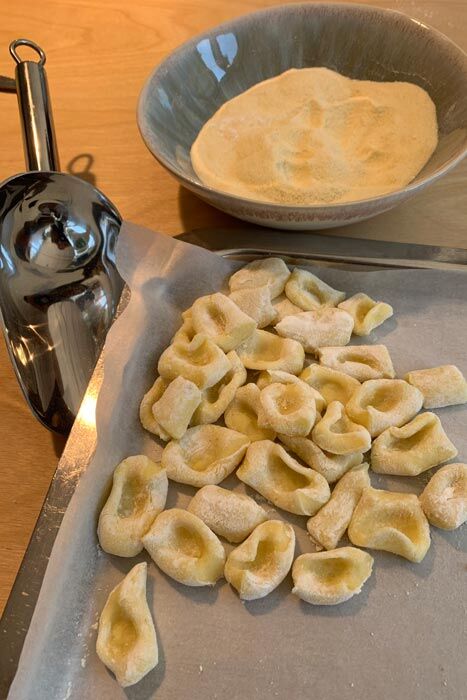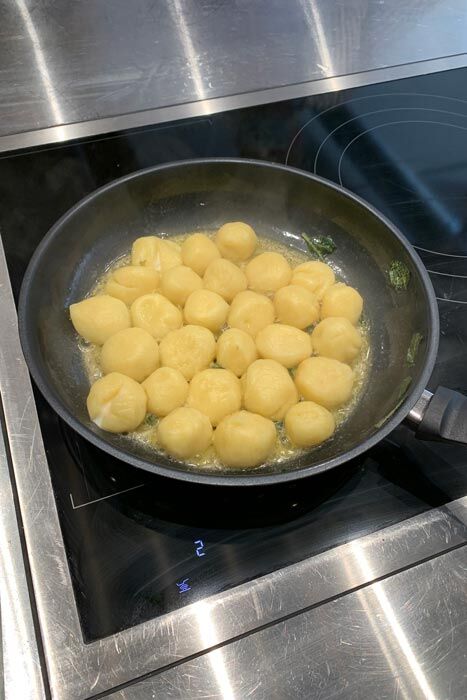 Malfatti – these are quenelles or little dumplings. You use two spoons to scoop them out of a dough made of ricotta, flour and spinach and slide them directly into the water. They are delicious served on a parmesan cream sauce and are a nice dish to master. But to be honest, making them twice a year is more than enough, unless you really become a dab hand. Otherwise, you'll despair at the mess in your kitchen. And fresh spinach isn't for everyone because of the chalky feeling it tends to leave on your teeth. It's not really a weekday dinner for the kids.
Ricotta gnocchi: Awesomeness in dumpling form? Proof of God on a plate? A consuming love? All of the above. My new credo is: get the hang of making ricotta gnocchi and you'll never feel down again (unless it's because you've got fat from eating too much gnocchi. But that's what the racing bike is for). Just buying the ingredients to make ricotta gnocchi is a treat in itself if you seek out the very best ricotta and the finest flour (though Galbani from the Coop and organic white flour will also do the trick). Then make a dough with the ricotta, parmesan and flour, leave it to set a little and proceed as above. Serve with a light tomato (cream?) sauce containing a generous portion of parsley stalks. Or with leftover bolognese, chanterelles, or anything that you can heat up quickly in the oiled pan before serving it over the gnocchi. Here is the recipe https://www.anonymekoeche.net/?p=6515 but please also check out Claudio's books and maybe buy one or two. You won't regret it.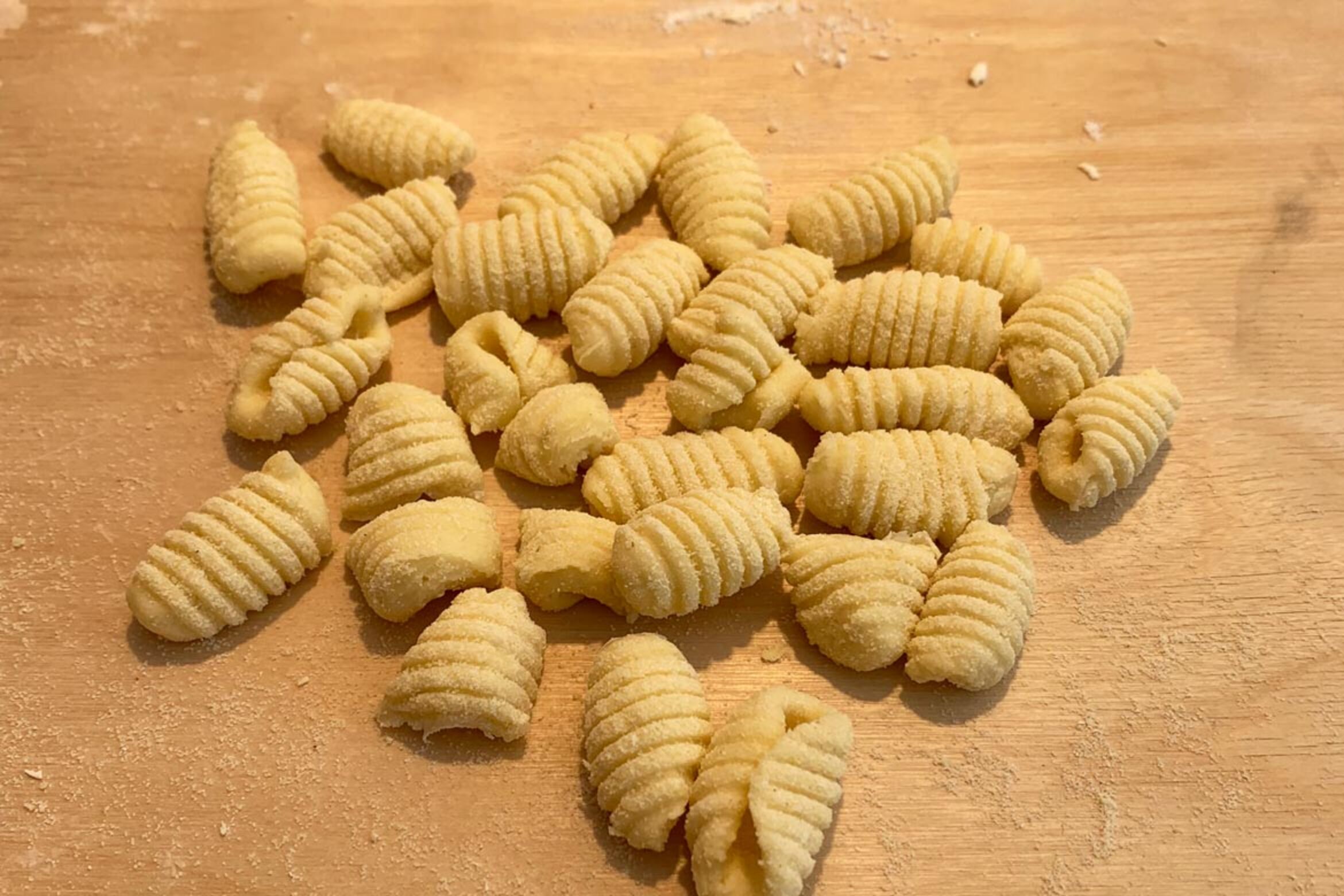 Restaurant tip of the month: Anna
This restaurant is located in a new development at Milchbuck next to the Steinkluppe sports field – probably uncharted territory for most city dwellers. Anna is named after the street on which it is located, and it was previously a neighbourhood café for people who lived in the housing association complex. Now the chef is Stefano Corrado, a student of Antonio Colaianni who grew up in Chur (you must know Colaianni, he is currently head chef at Ornellaia on Bahnhofstrasse). It is managed by Stefano's partner, Maria Ventola. I was bowled over by Corrado's cooking and Ventola's warmth and professionalism. The price of the four-course Surprise menu was very reasonable, and the wine list has all kinds of interesting options. Their courage in opening a restaurant off Zurich's beaten track while avoiding sliding into the vintage decor trap should be rewarded. Recommended! And don't spend too long poring over the menu – just let Maria recommend something. You won't be disappointed.
Restaurant Anna
Anna-Heer-Strasse 2
8057 Zürich
+41 44 552 87 44
Website



View posts by interests, or use the proximity search and additional filters.
Try it out
.
Save posts as favourites – simply click on the heart symbol in the upper right corner of the post.