'We're streets ahead of other schools'
Online learning is not so different from traditional classroom teaching. Academic Gateway, one of Switzerland's top private schools, demonstrates how it works. During the coronavirus pandemic, it is helping high school students from around 70 cantonal high schools. hellozurich talks to Alexandre Touihri, chair of the Academic Gateway board.
Academic Gateway has been using cutting-edge teaching methods since 2016. What does that mean in practical terms?
Our core offers are the Matura exam in one year and a part-time Matura that people can do alongside their jobs. Condensing and conveying the material in such a short time frame can only be done through appropriate teaching methods and the effective use of digital technology. Our online learning programmes involve a combination of live sessions, video streaming, podcasts and e-learning. We began working on a virtual classroom back in 2016. Our aim was to launch Switzerland's first online high school for the Matura exam in August 2020, but we brought it forward when schools were closed due to the coronavirus. As a school, we have always understood the importance of exploiting all the technical and didactic possibilities. Right from the start, our focus has been on combining classroom and online teaching. That's why we still have classrooms at our school on Paradeplatz.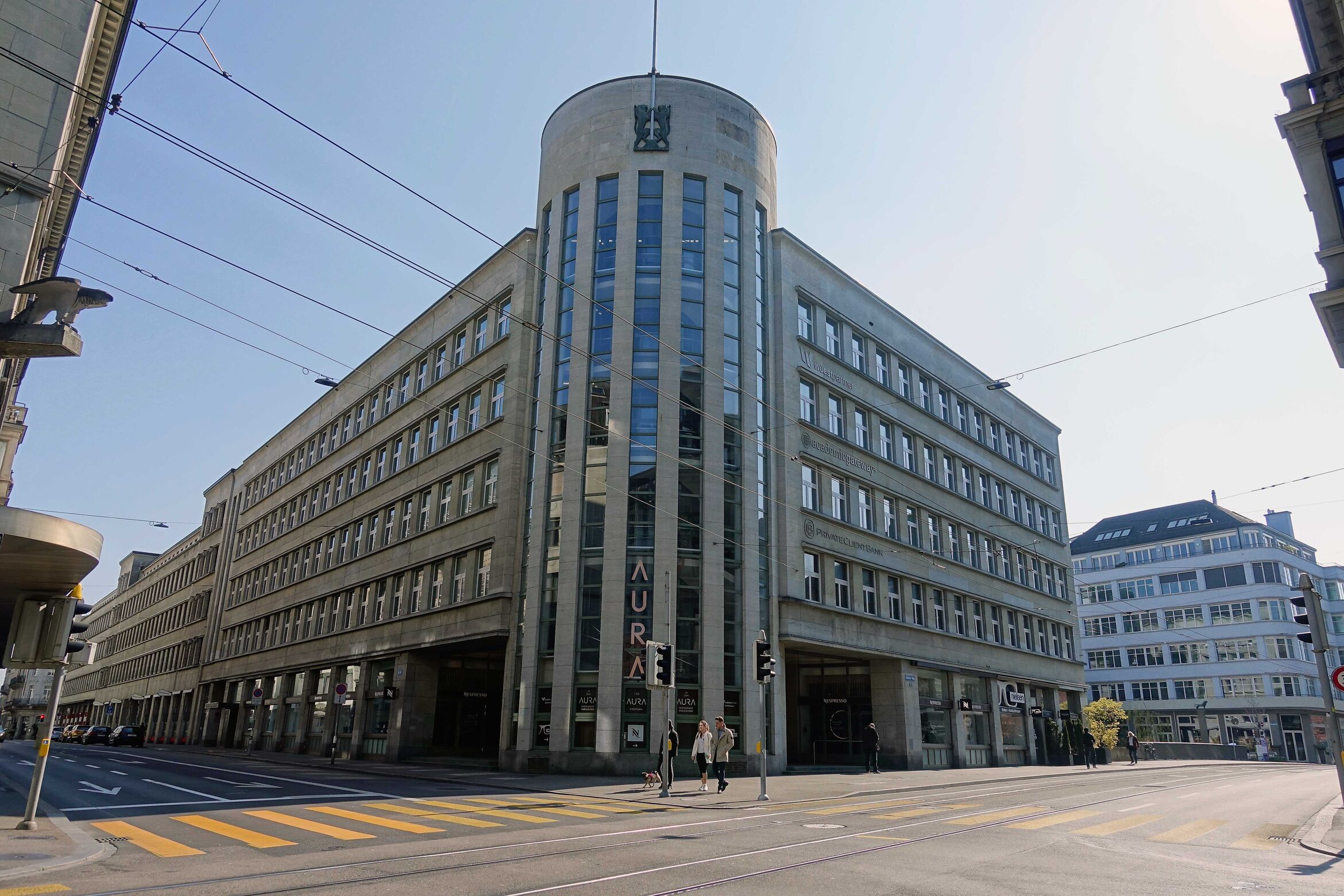 'As a school, we have always understood the importance of exploiting all the technical and didactic possibilities.'
How is your school different?
Our classrooms are all equipped with the latest technology. We don't use normal whiteboards but have screens and video cameras in every room. All our teachers work with computers, and they also have visualisers so they can show things on paper during online lessons. Our solution is web-based and doesn't need to be pre-installed. It's really easy to use. Our virtual campus guarantees direct interaction between students and teachers in real time. Every lesson is recorded on camera so that learners can go back and watch it as often as they like.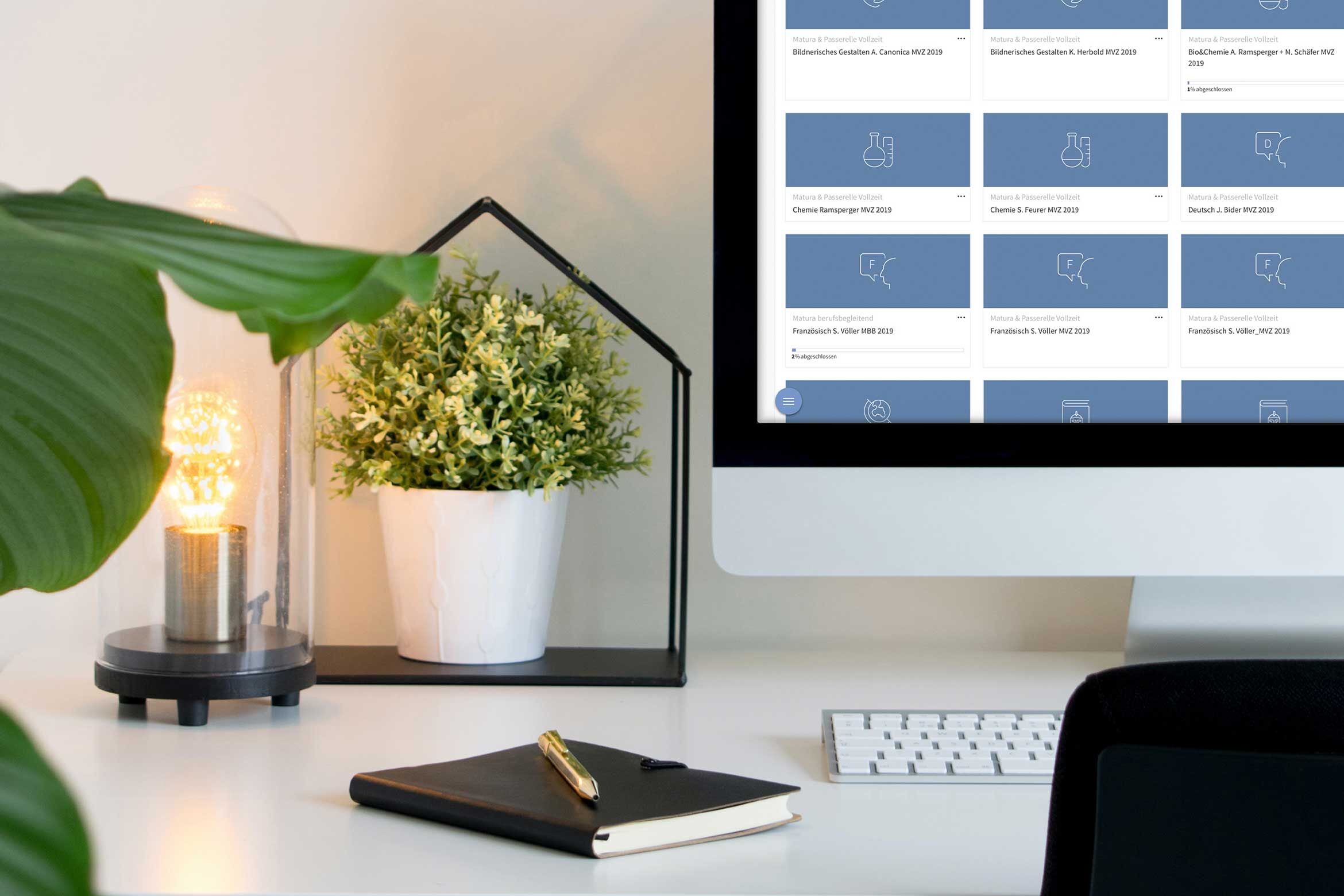 How do students feel about this new kind of schooling?
We're getting 100% positive feedback, and the parents are also enthusiastic. For example, our platform was recently praised by a father who is head of IT for a large company. Of course, there are some differences to traditional lessons. The students aren't actually there in person, and they're not obliged to log on or listen in. But we find this happens very rarely as our students are keen to learn. All the same, we understand the importance of personal contact. That's one of the reasons why classrooms are still part of our method, despite the fact that we have a fully-fledged online solution.
From August 2020 you will be the first school in Switzerland to offer an online Matura. Who is this aimed at?
One or two private schools operate in a cross-cantonal way, but none of them cover the whole of Switzerland. We're filling the gap with our online Matura. The students are taught normally, it's just that all the teaching is done online. It also allows us to reach students in more remote parts of Switzerland, plus artists or athletes who are often on the road. Our programme is also aimed at students who live abroad with their families. Another very different example is a student who has an autoimmune disease. She can't attend a 'normal' school, so our distance learning provides her with an alternative.
'We're getting 100% positive feedback.'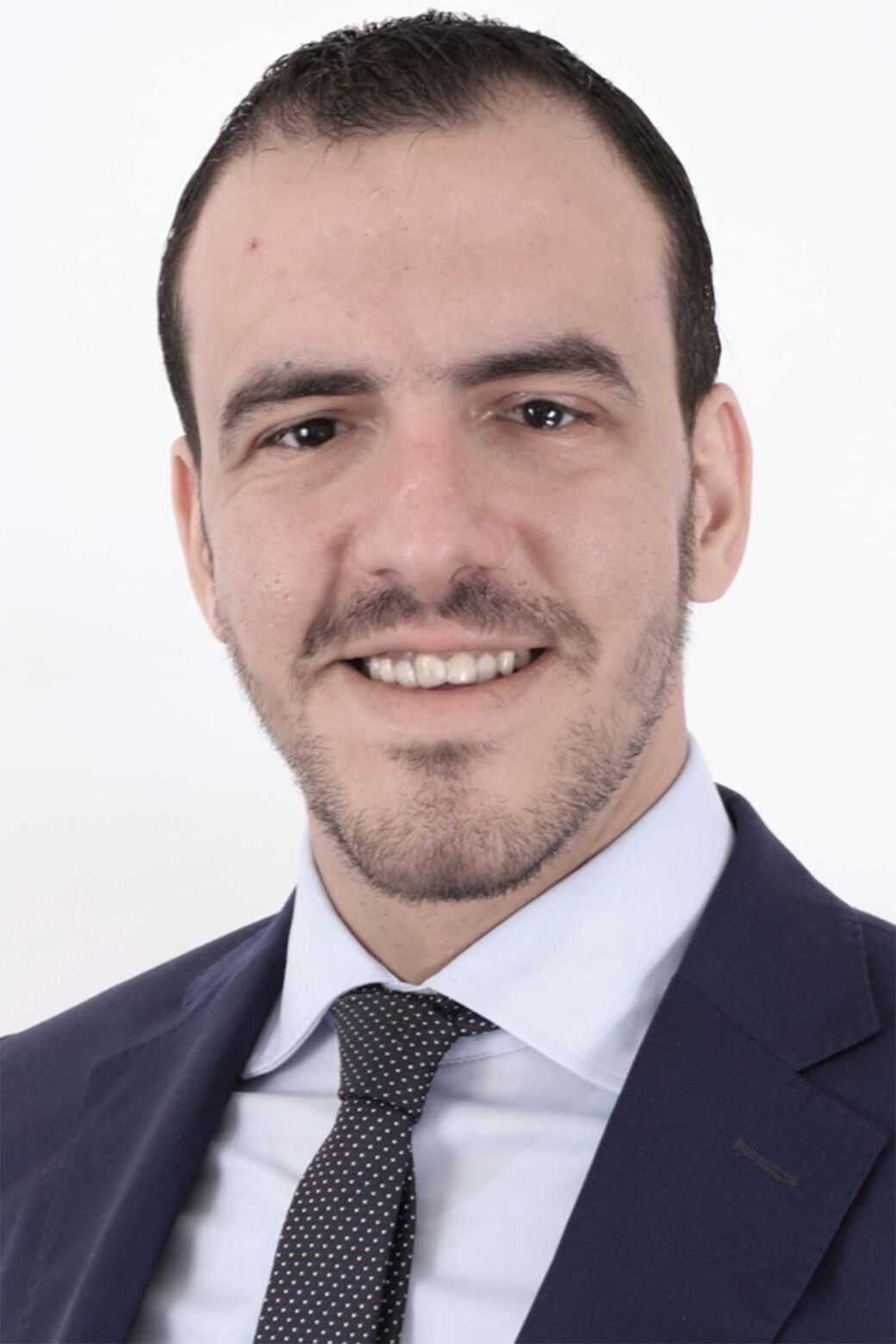 But now coronavirus means that children all over Switzerland are using online distance learning...
...or whatever you call it! Over the last few years there has been lots of talk about digital strategies in the education system, but very little has actually been done. It's true that many teachers are now using a variety of e-learning, collaboration and video tools to make their lessons reasonably effective. But, as far as I know, we are the only school in Switzerland to have such an integrated and efficient solution. We're streets ahead of other schools in this respect. It's not all about technology. All the teaching materials have to be available in digital form. The main thing is to familiarise teachers and students with the options and give them the confidence to use digital technology. The main focus is on how to ensure consistency despite the different teaching styles. This includes things like filing systems, preparing teaching materials so that they are suitable for online use, checking attendance and measuring learning outcomes. Every school is now having to really focus on online teaching. We're happy to help with this.
How are you helping?
Students at public educational institutions can use our e-learning free of charge. They can register with Academic Gateway and get free access to our online learning materials for as long as the schools are closed. This is ideal for students who are coming up to their Matura exams. Students from more than 70 cantonal high schools in Switzerland are currently taking advantage of our offer. In the canton of Zurich, almost half of all public high schools are using our services. Students can register by email at: soli@academic-gateway.ch.
Address
Academic Gateway
Bleicherweg 5
8001 Zurich
+41 44 310 10 67
Website
View posts by interests, or use the proximity search and additional filters.
Try it out
.
Save posts as favourites – simply click on the heart symbol in the upper right corner of the post.