Rosso Arancio
Jimmy Begaj has already concocted over a hundred different varieties for his gelato parlour – from mandarin-thyme to lemon-avocado.
Rosso Arancio has the most unusual gelato in town. But the centrally located gelato parlour also serves the classics – which are owner Jimmy Begaj's personal favourites. There's no such thing as a winter break for this Italian.
Jimmy Begaj opened the Rosso Arancio gelato parlour on Stauffacher in 2018. 'We always try to offer something a bit different,' explains Jimmy. One of the ice cream maker's most recent ideas is the 'Show Lab', where the gelato is made right in front of customers in the shop. 'This means we can sell even fresher and creamier gelato,' explains Jimmy as he uses a spatula to mix up some dark chocolate ice cream for a waiting customer.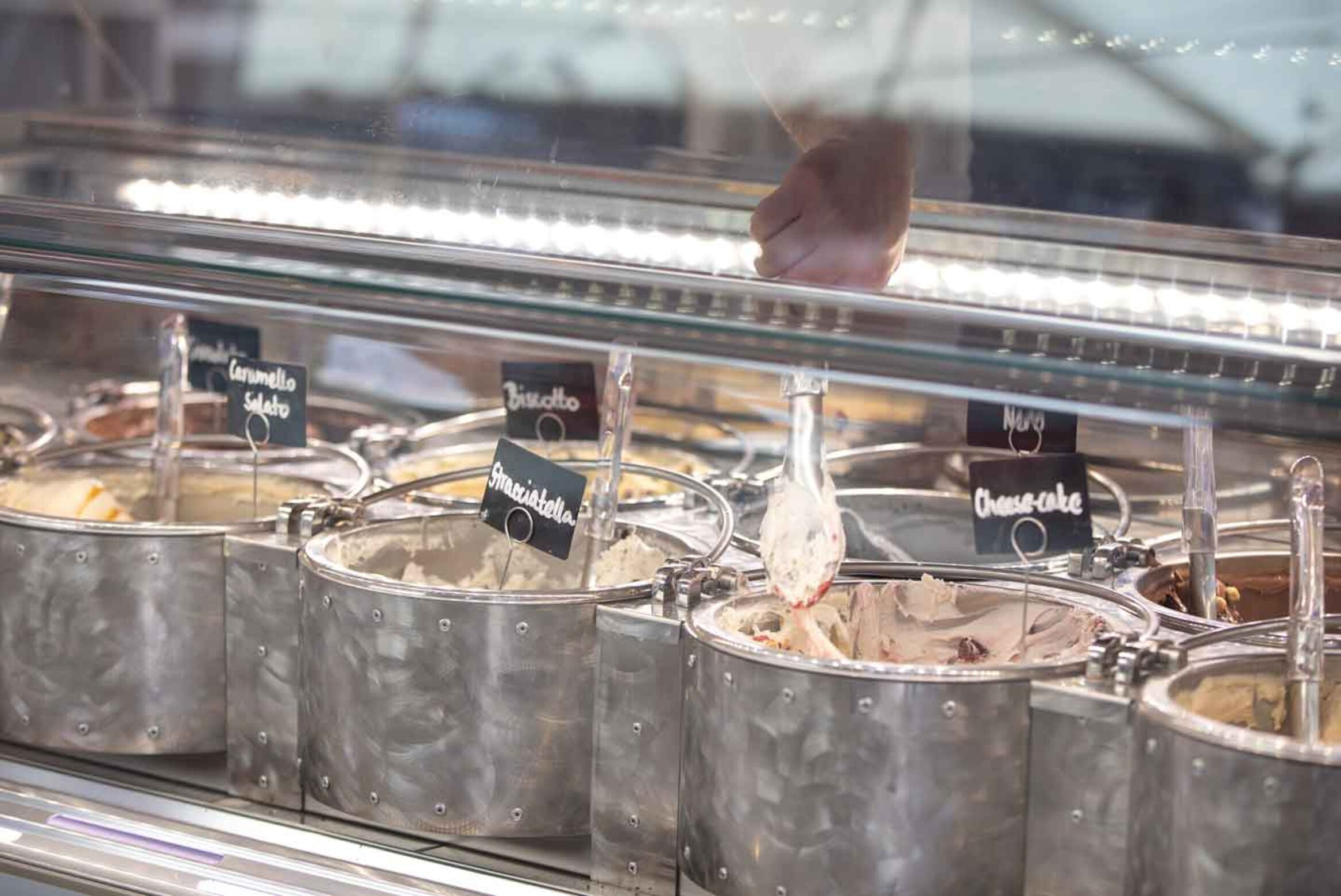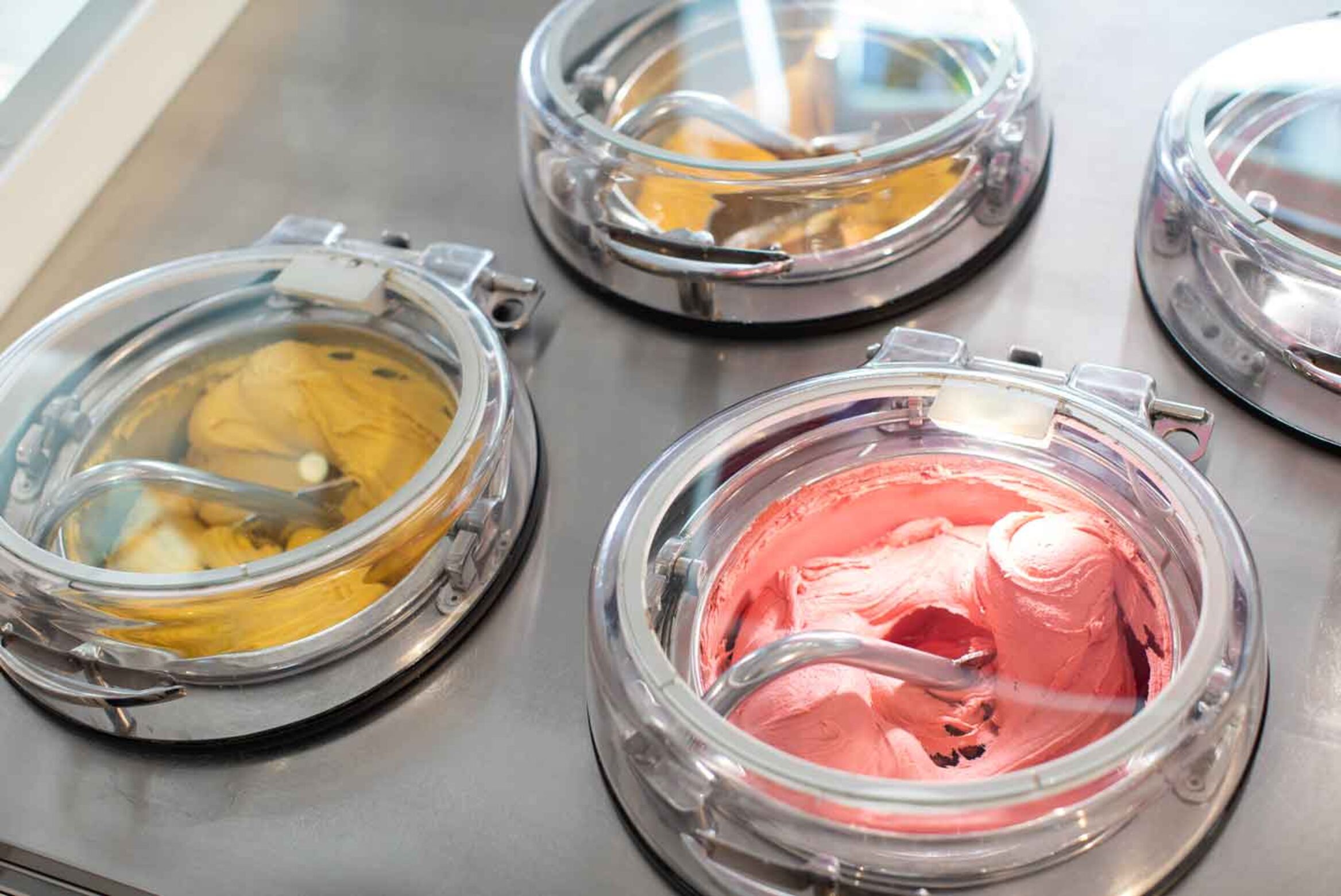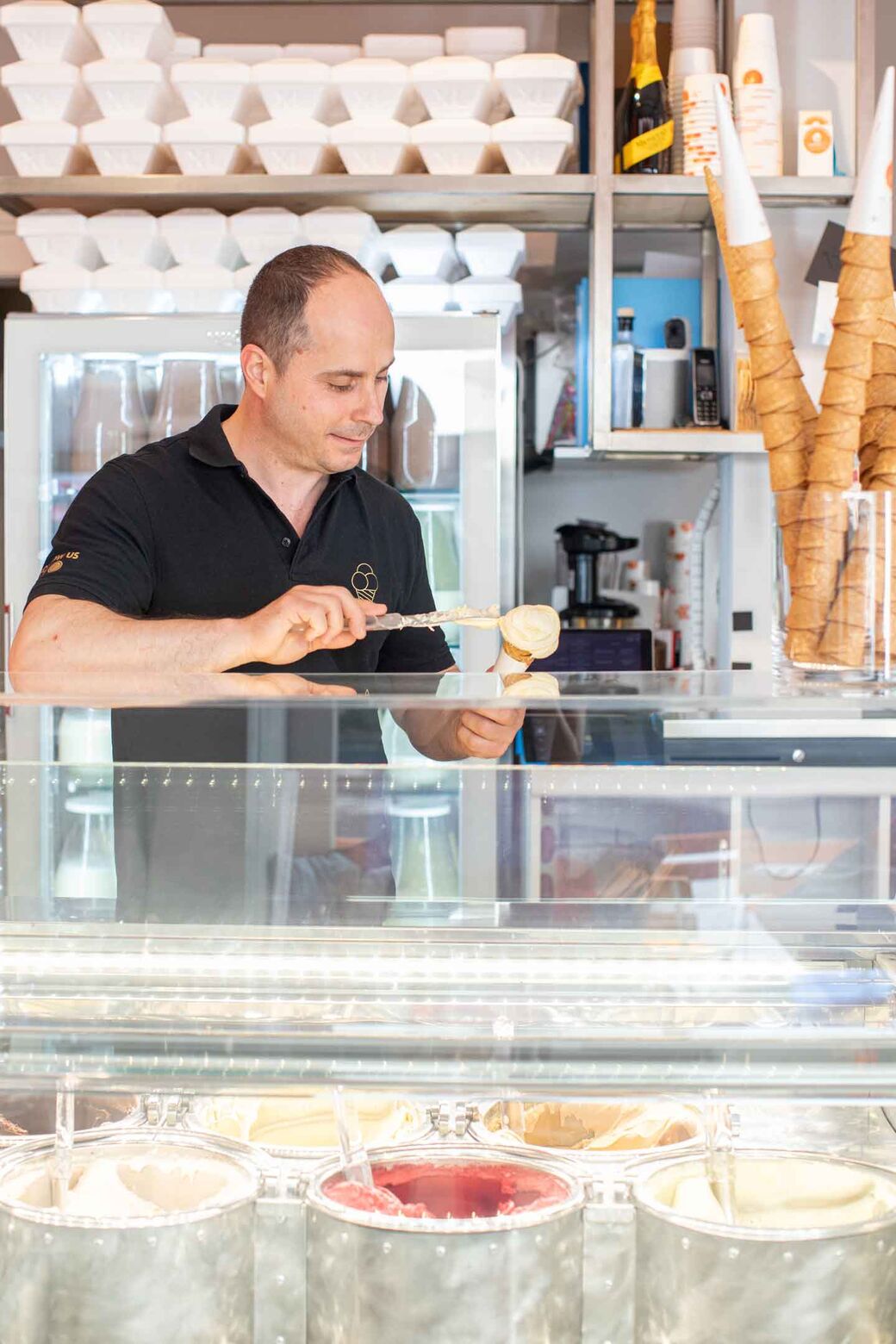 Jimmy graduated from a school for gelato makers.
Jimmy is originally from Italy, where he attended a school for gelato makers. He went on to open his first gelato parlour when he was 24. He then left his home country to pass on his expertise to Swiss ice cream makers. And because things were going so well in Switzerland, he and his wife decided to stay. The two of them have been living in Bülach with their son since 2007.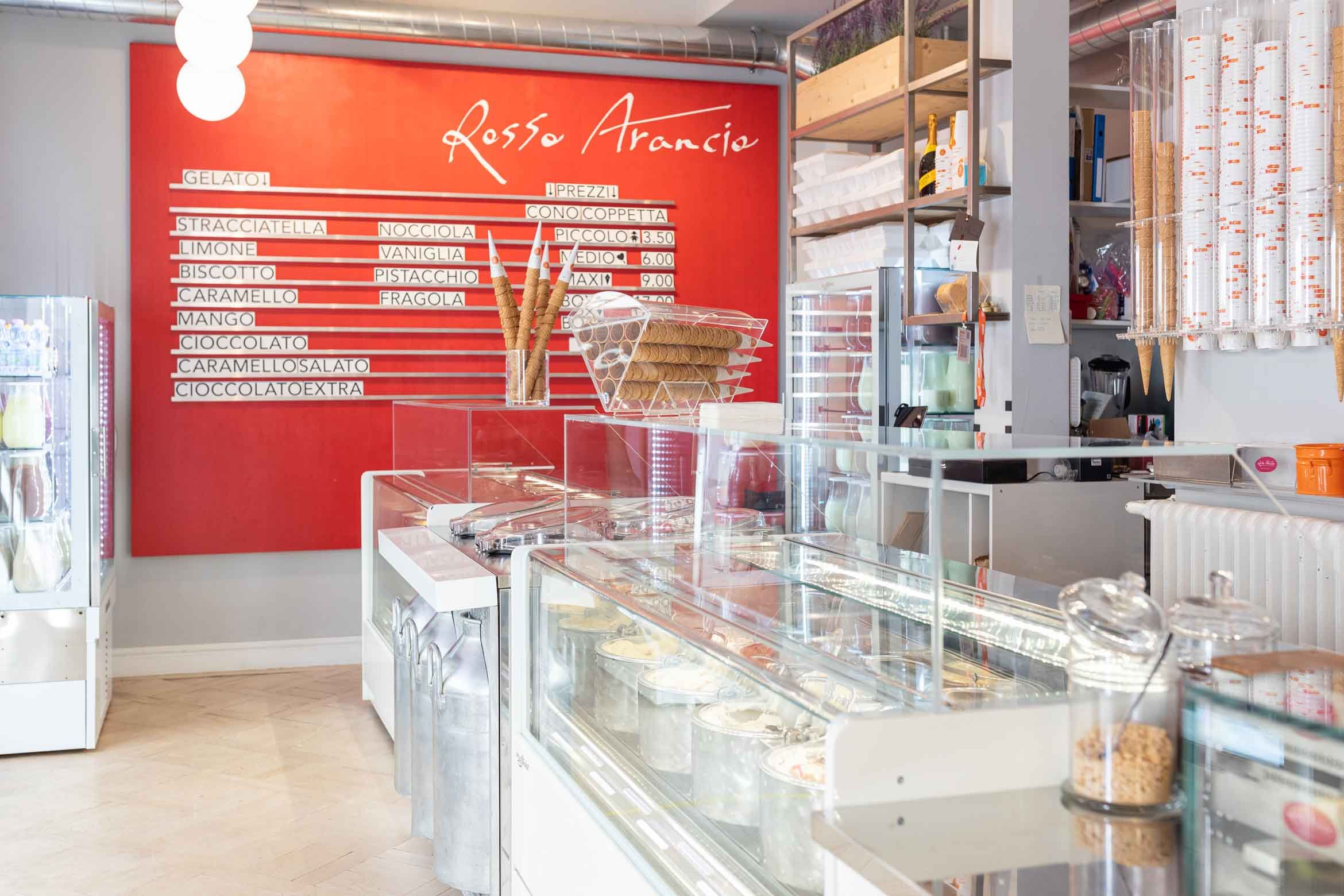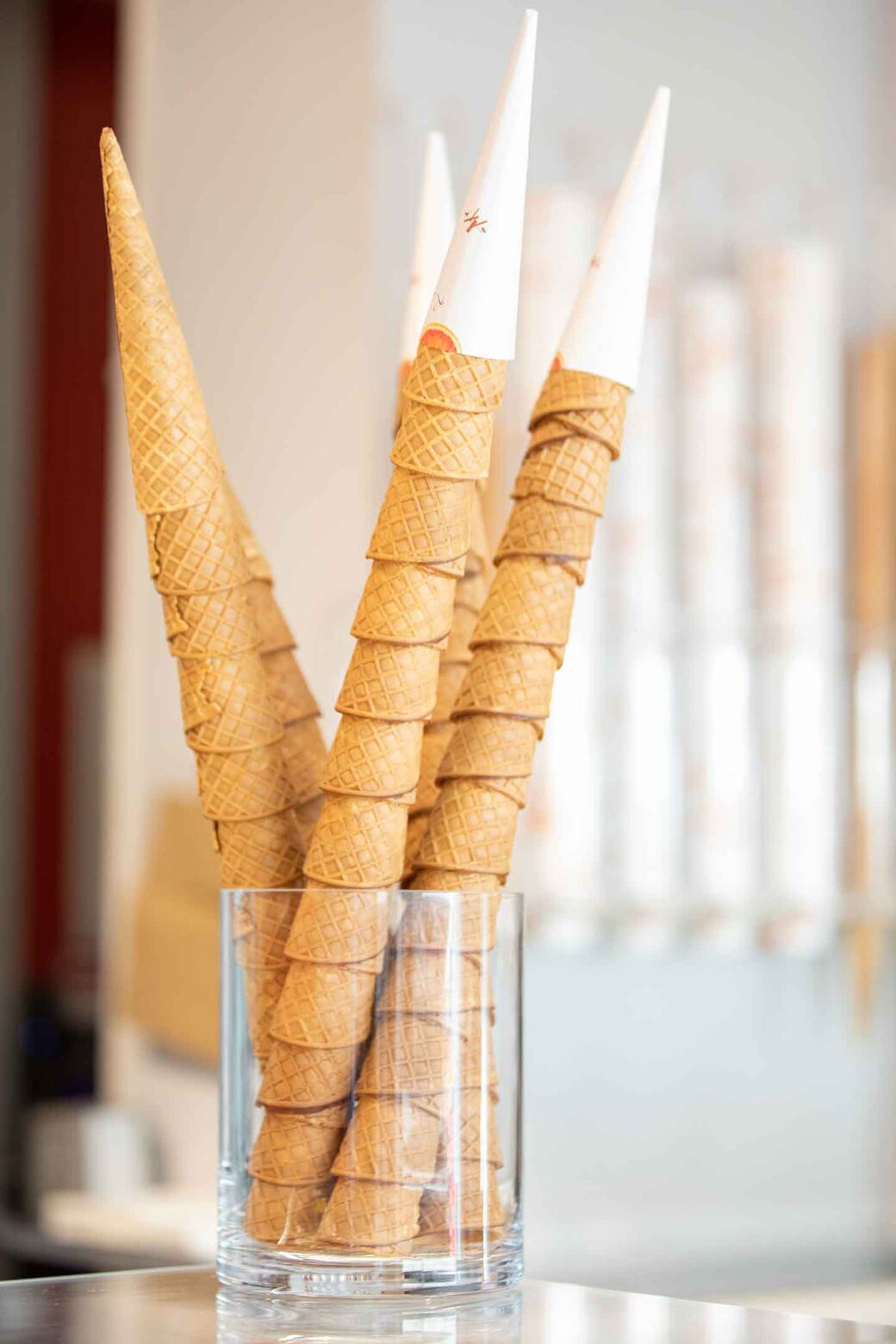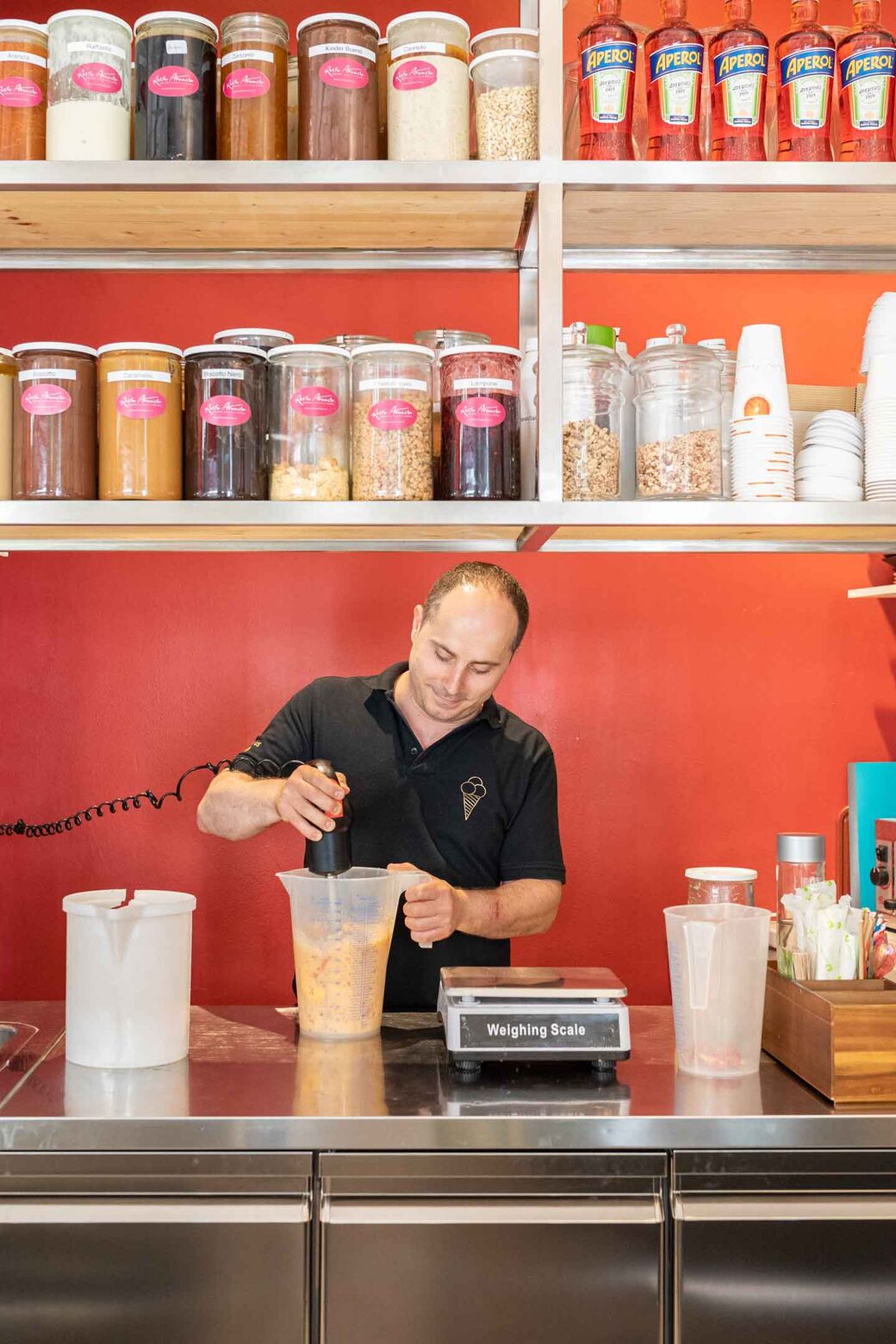 Jimmy and his wife opened Rosso Arancio together in 2018. It wasn't easy at first, he remembers. But the couple soon started getting an excellent response to their concept. 'People in Zurich really value good quality – just like us,' says Jimmy, adding: 'You can't make good gelato without high-quality ingredients.'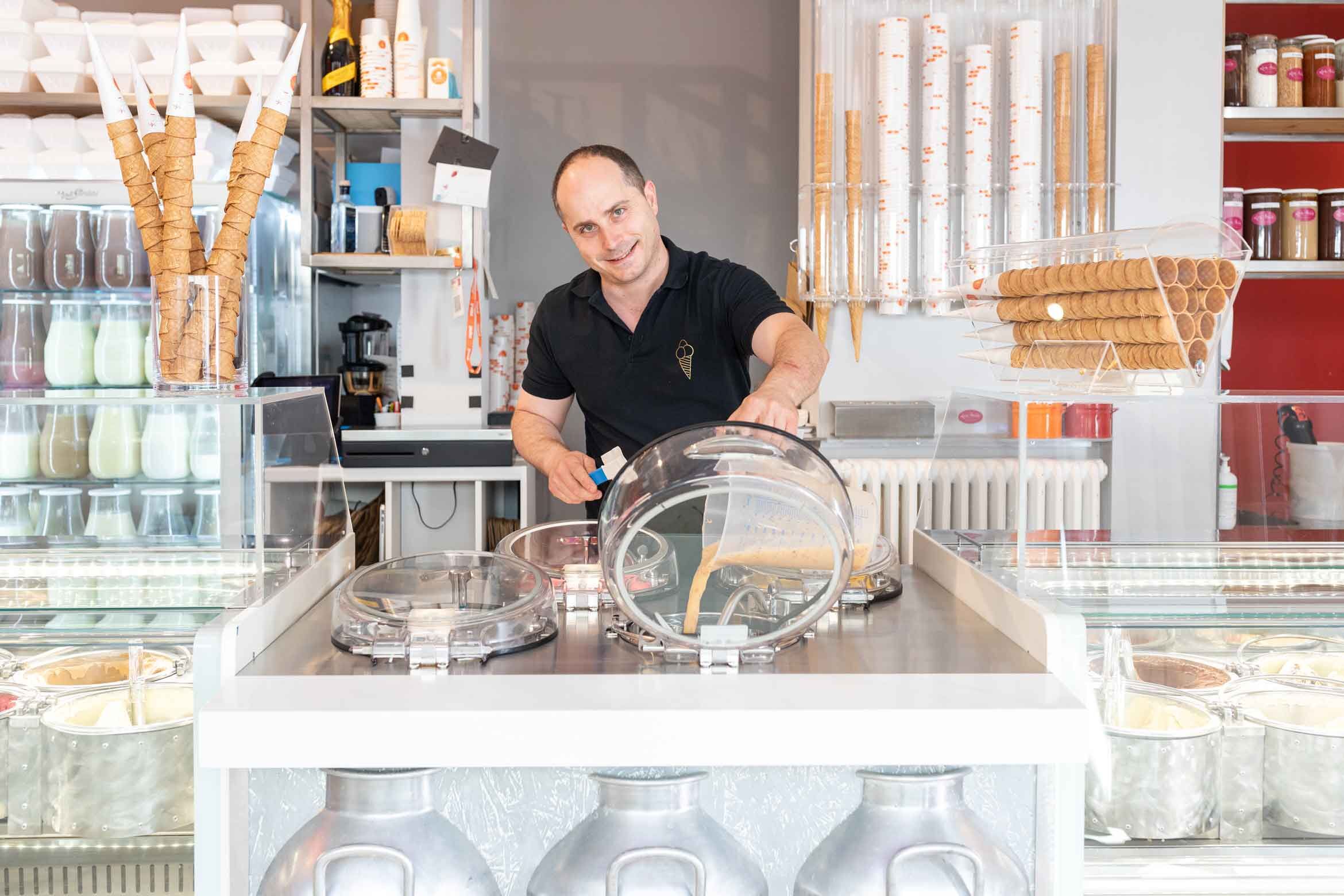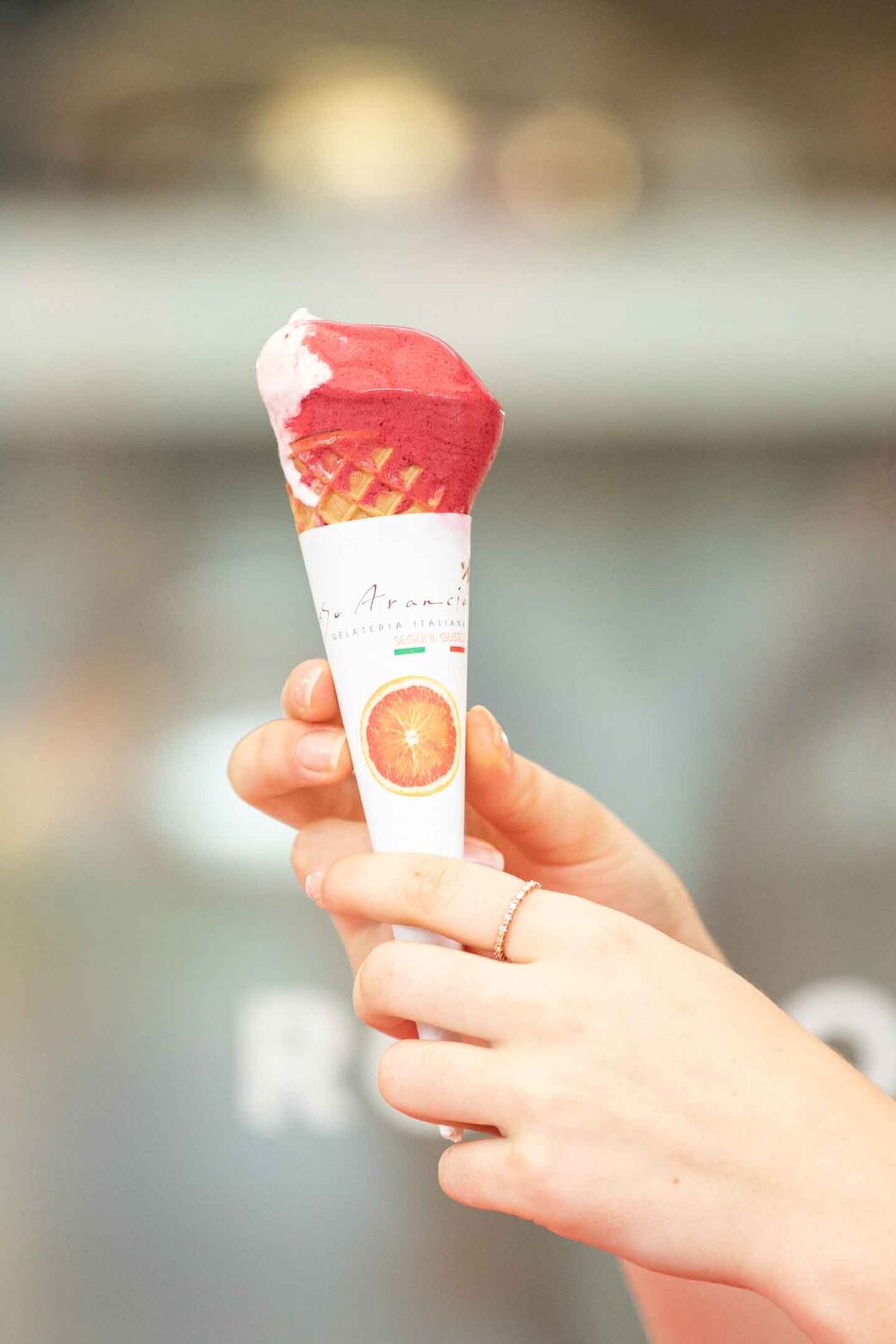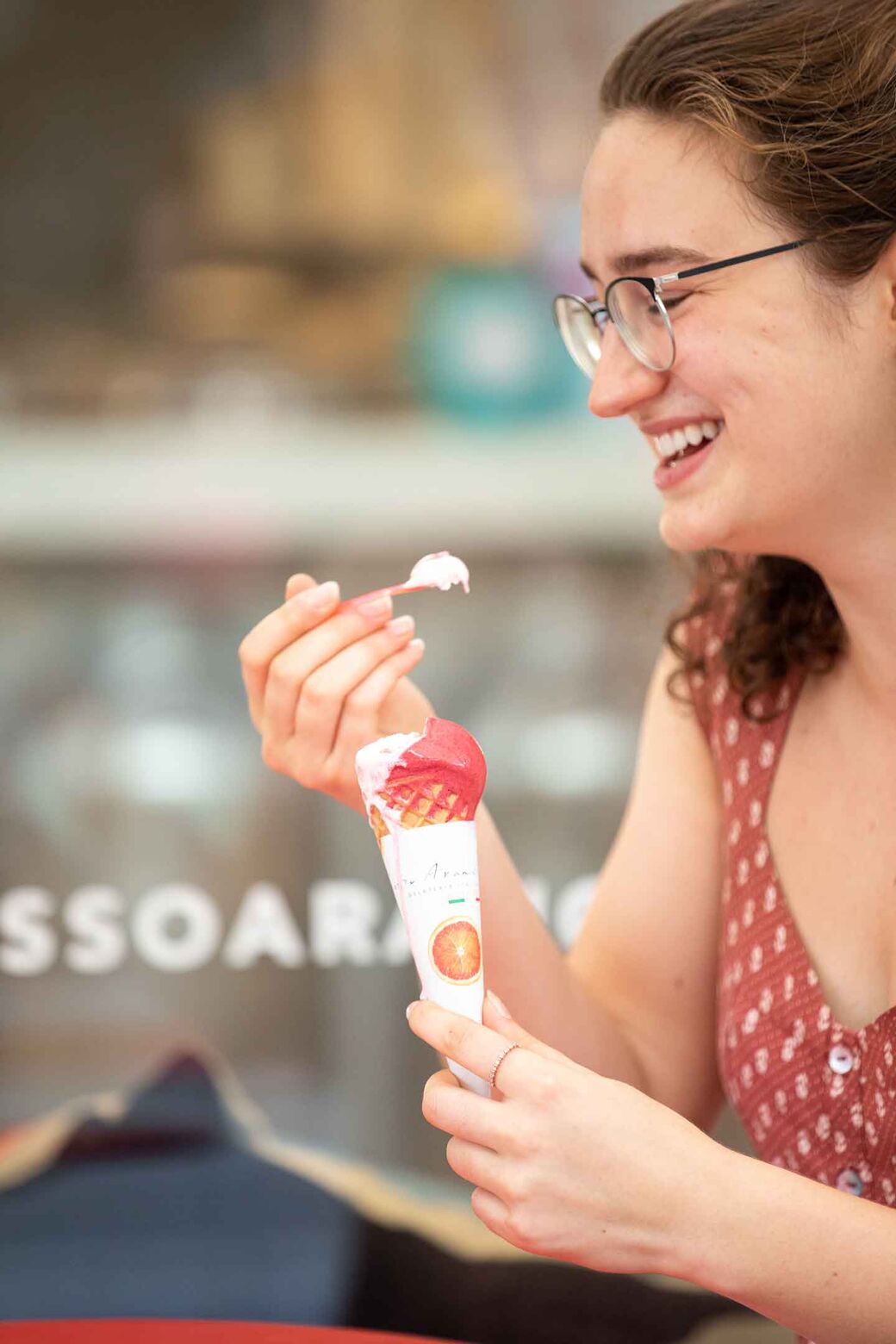 Only the highest quality ingredients are used in the gelato parlour.
This is why the hazelnuts used come from a cultivation area in Piedmont. The pistachios are from Bronte in Sicily. Jimmy gets fresh milk from a farmer in Bülach – less than five minutes from his house. These products are used to make fresh gelato early in the morning every day. 'And it is sold the same day to make sure that it is always creamy,' says the gelato maker.
Jimmy is always looking for new, high-quality ingredients. This is especially the case in the winter months and he is constantly travelling to test products and negotiate with retailers. 'Many people think that gelato makers only have to work in the summer. But the job is especially hard in winter,' he explains. The gelato parlour sells less ice cream during the colder months, but some of their other offerings are more popular.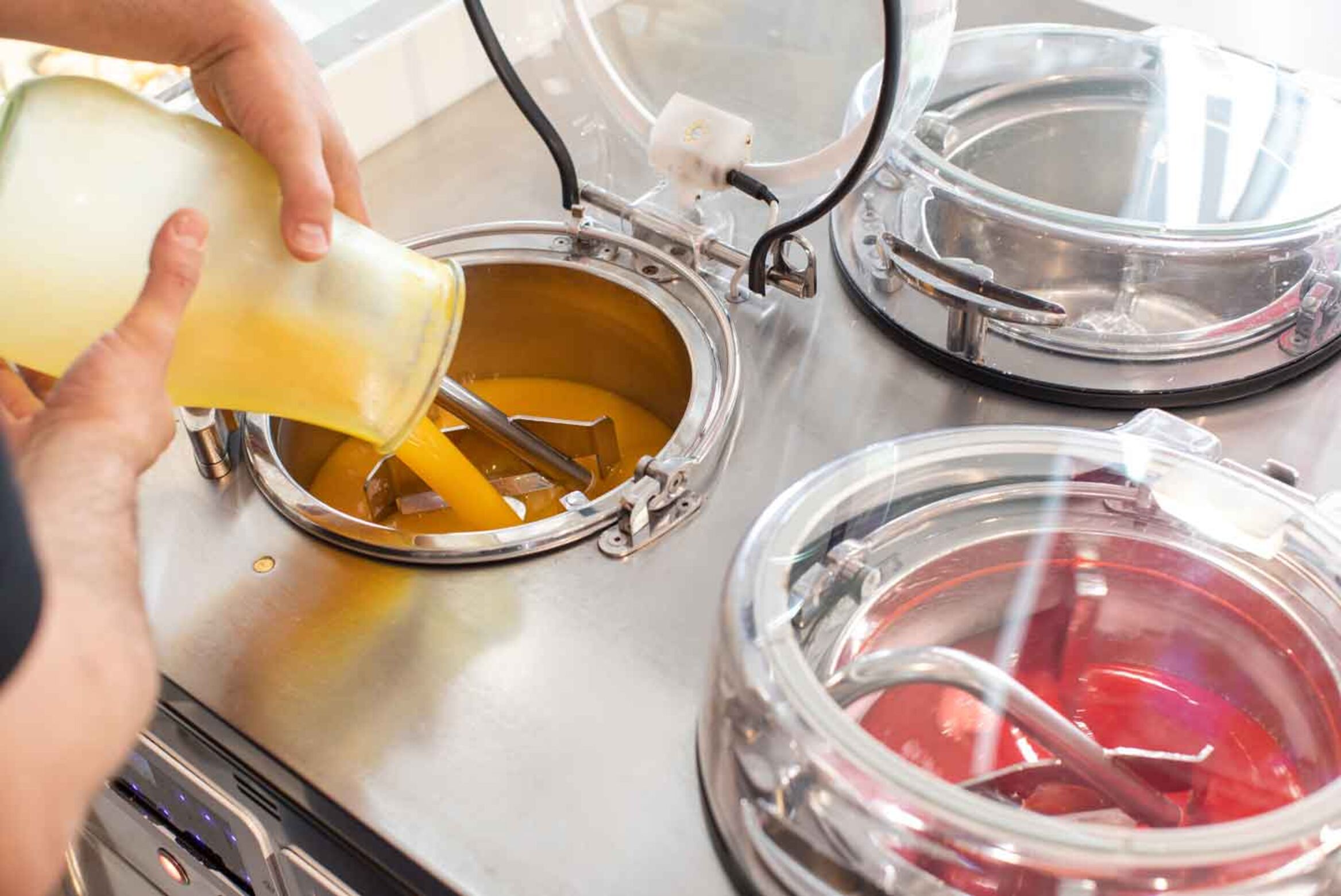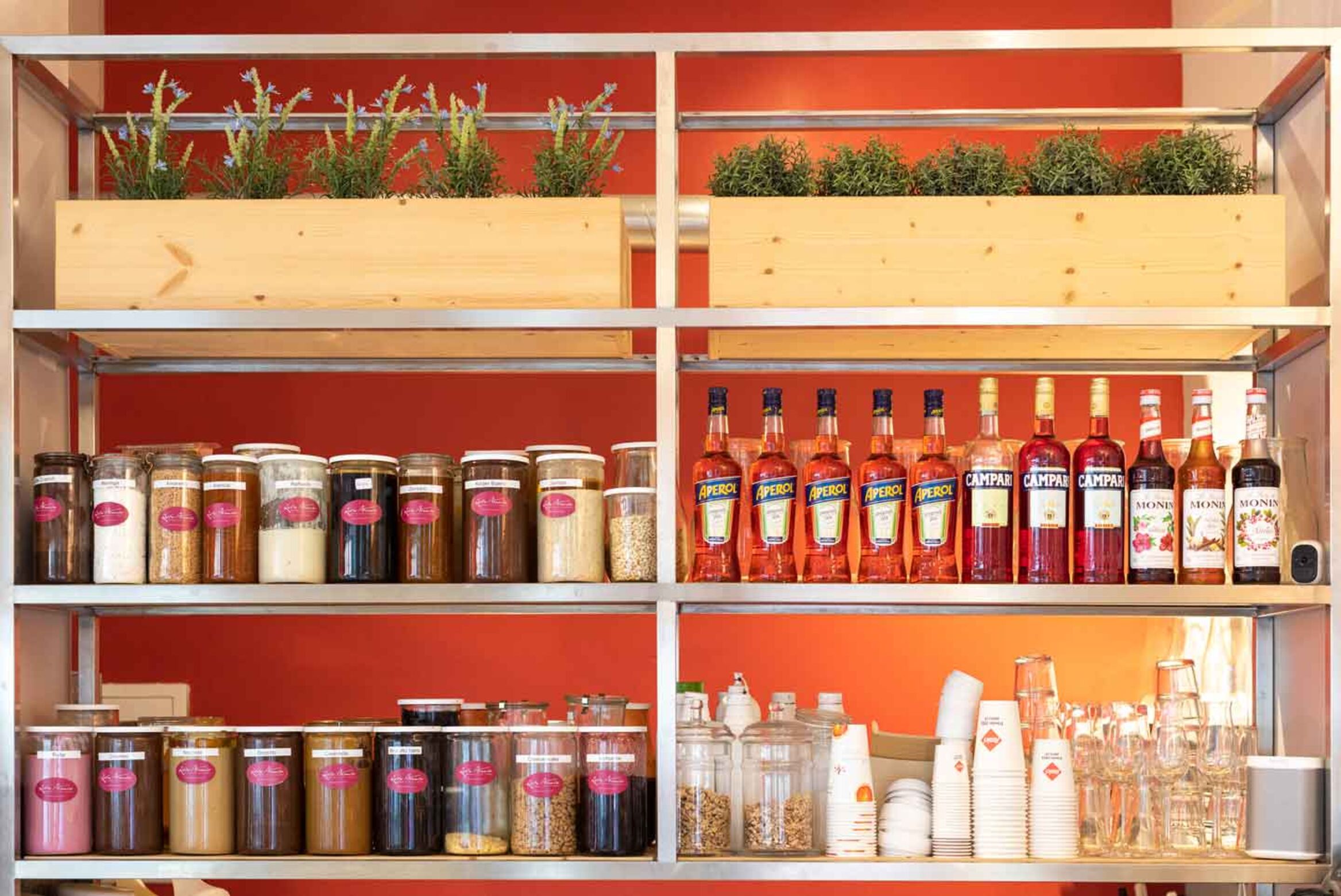 Rosso Arancio also serves other Italian delicacies.
Alongside ice creams, Rosso Arancio also sells other Italian specialities, such as coffee, focacce, homemade arancini and cakes and tarts made fresh every day. 'We've also recently started serving homemade brioche, which can also be filled with ice cream.'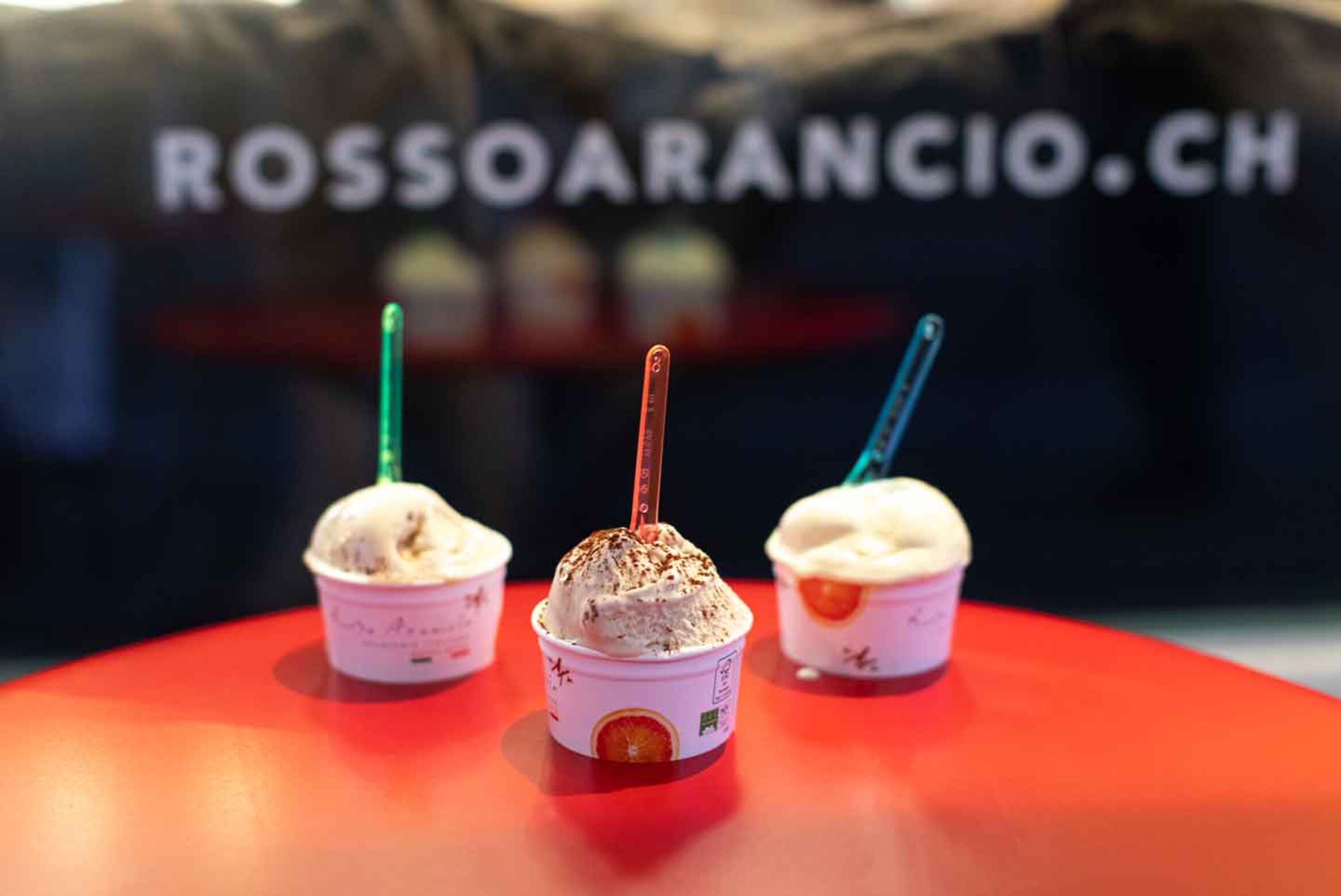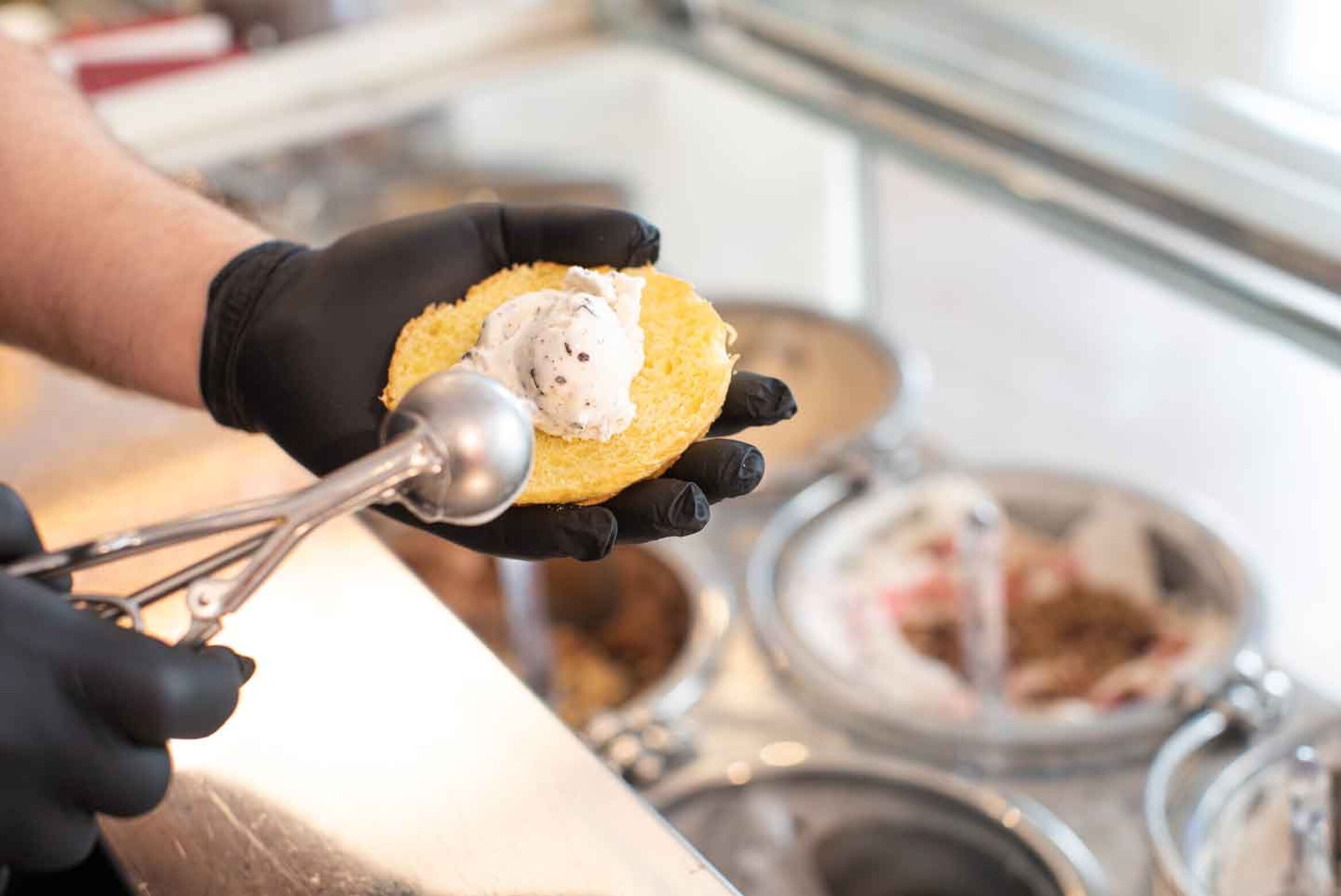 But Rosso Arancio is best known for its often unusual ice cream creations. There's mandarin-thyme, cheesecake, avocado-lemon and black sesame. Jimmy also makes caipirinha and mojito gelato. Since the parlour opened, he and his team have already developed over 100 different varieties. 'We also offer a lot of traditional flavours as well as the more unusual ones,' says Jimmy.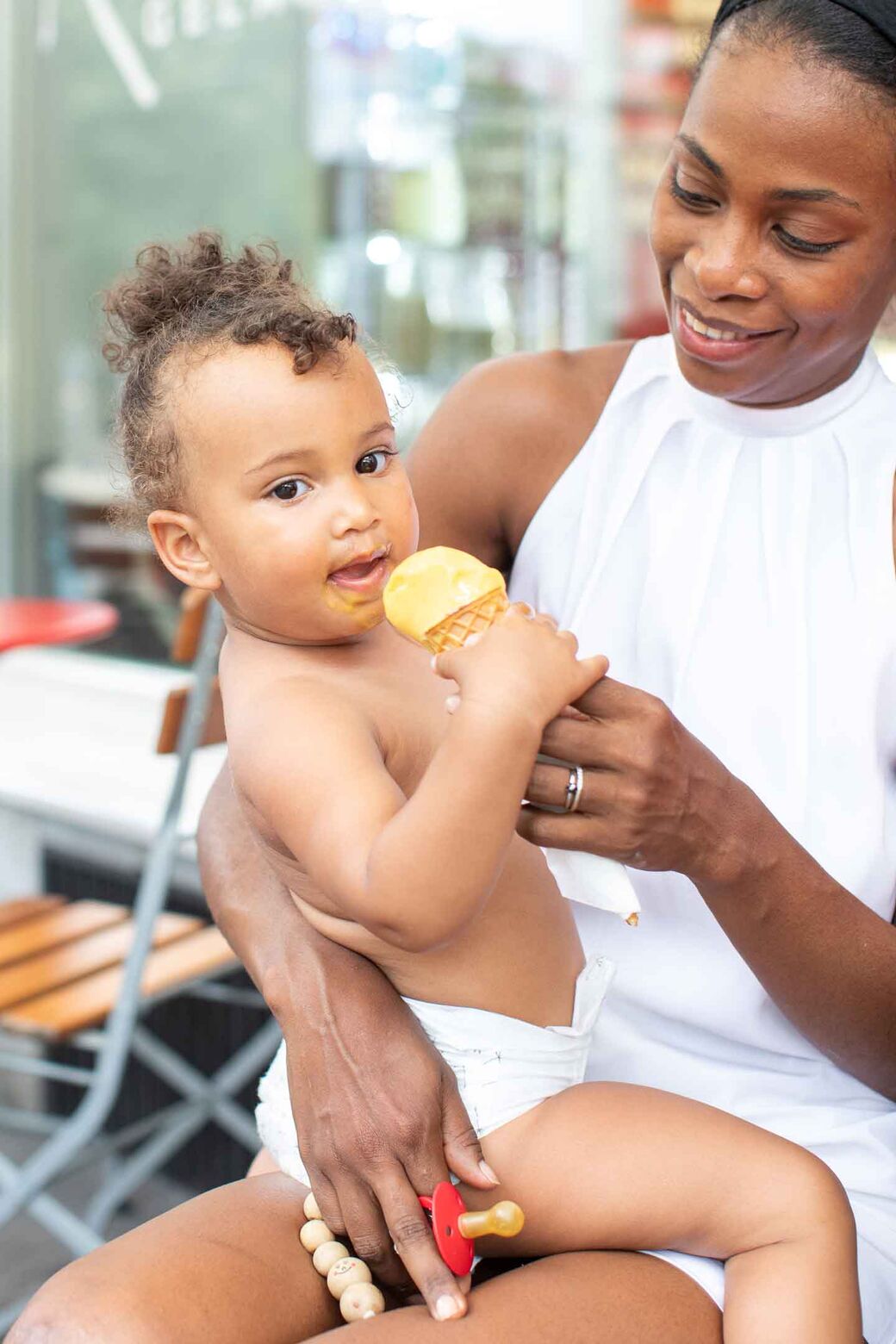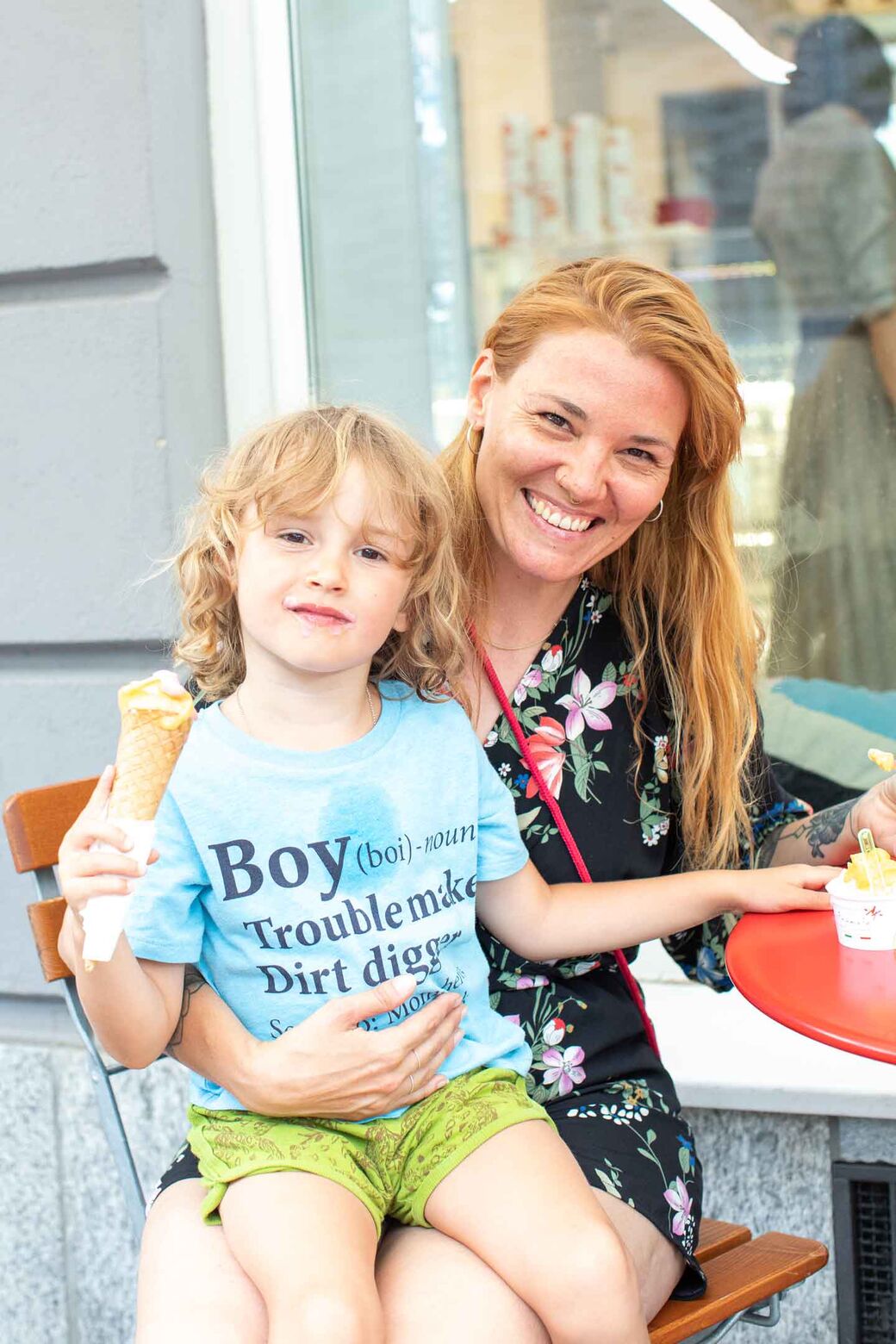 'Ice cream is supposed to take you back to your childhood.'
Jimmy Begaj
Jimmy himself is a fan of the classics, like chocolate, strawberry and peach. 'Ice cream is supposed to take you back to your childhood,' says Jimmy. The easiest way to do that is to use the flavours that you loved as a child.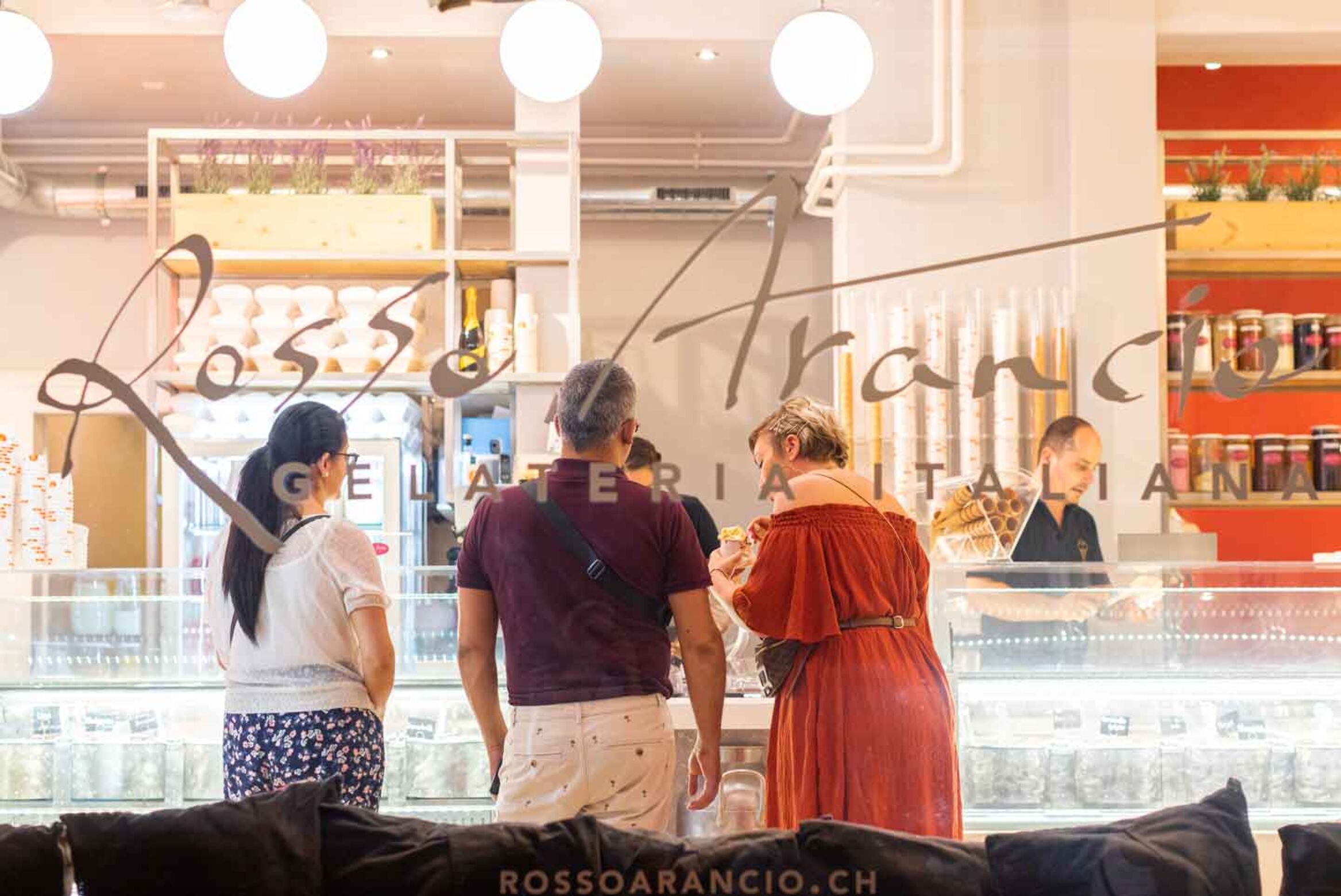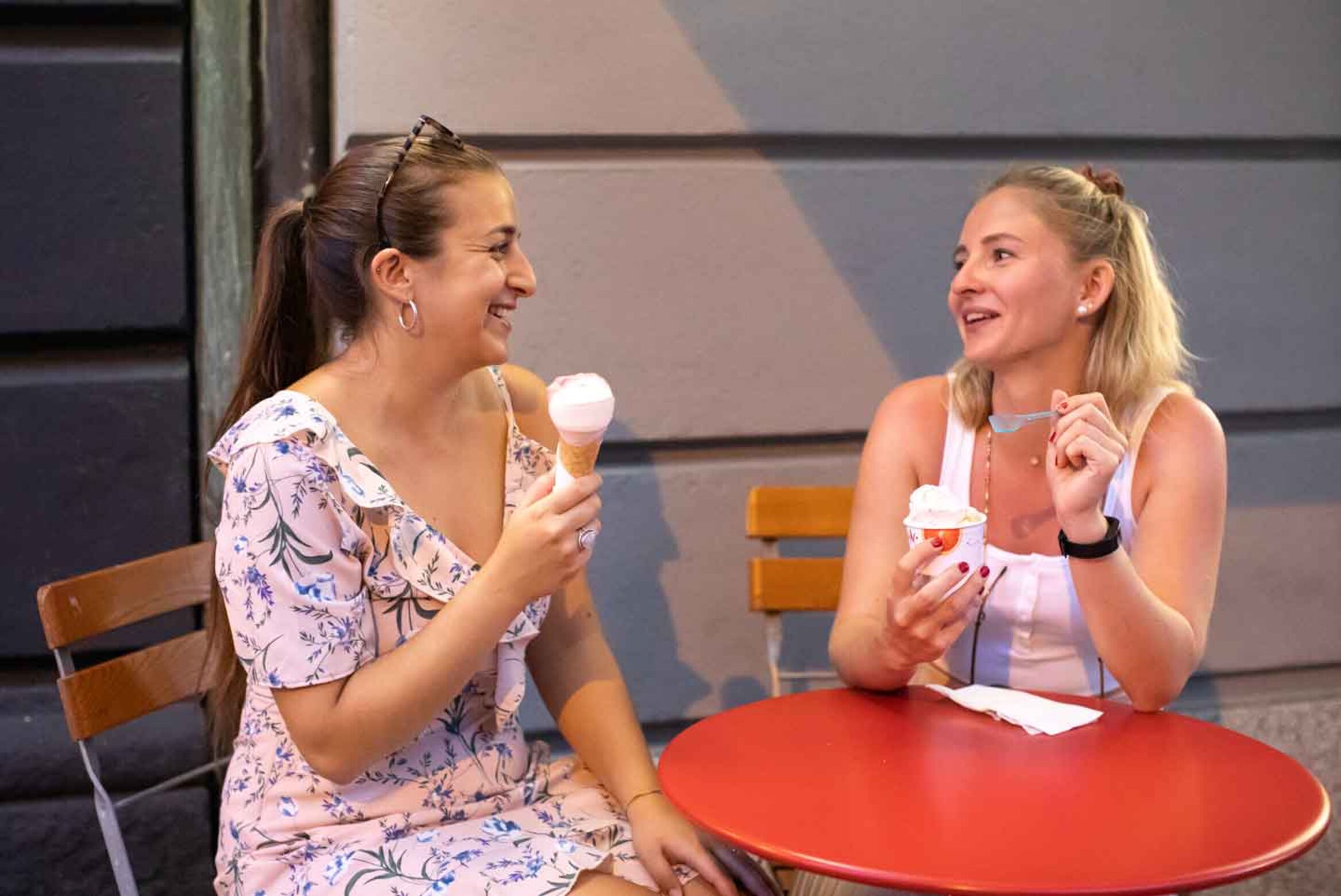 This is one of the reasons why Jimmy's son samples all the varieties before they go into production. 'He is the best critic. Children will tell you honestly whether or not they like something.' They aren't swayed by the latest trends and only care about taste.
Jimmy isn't worried about the competition.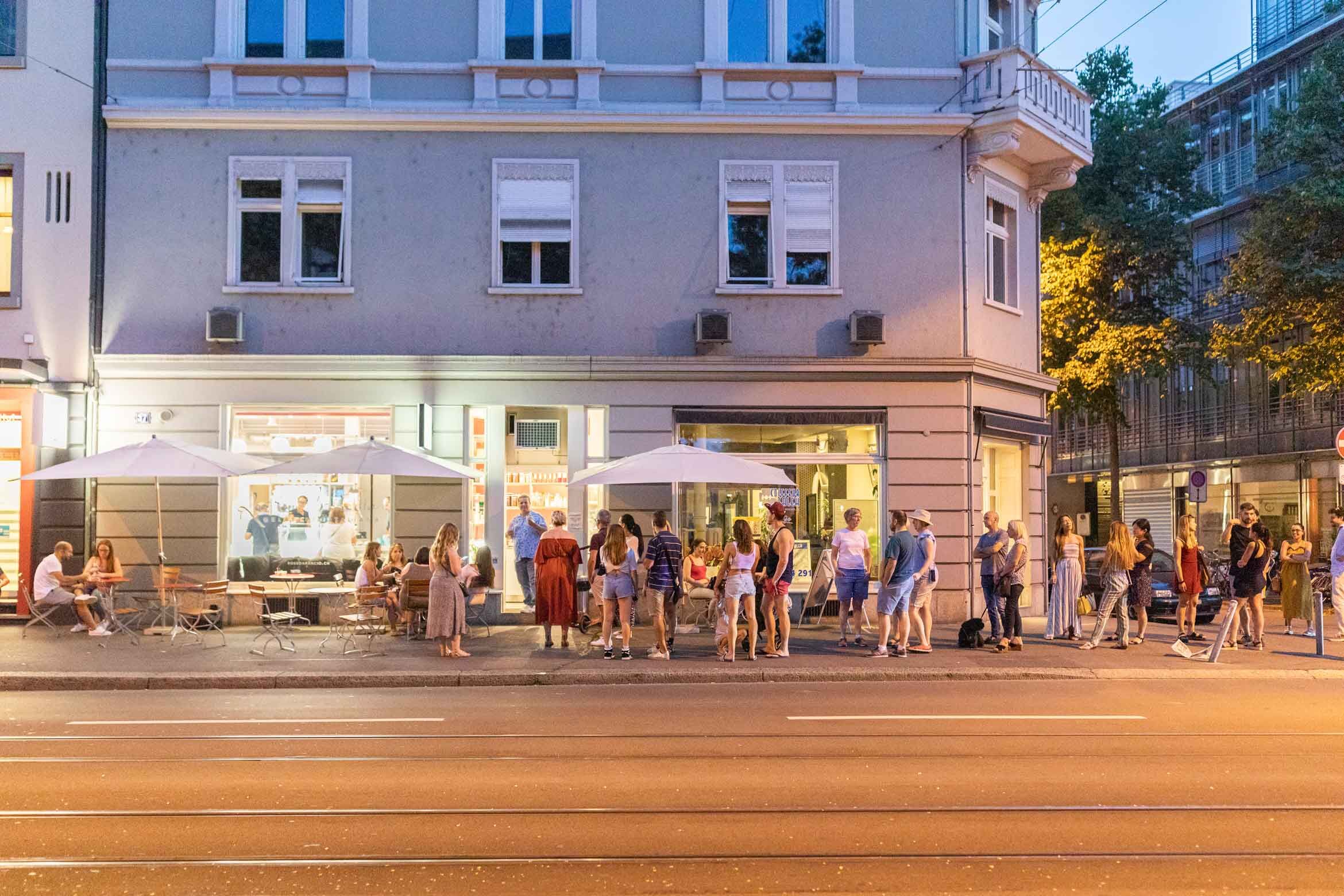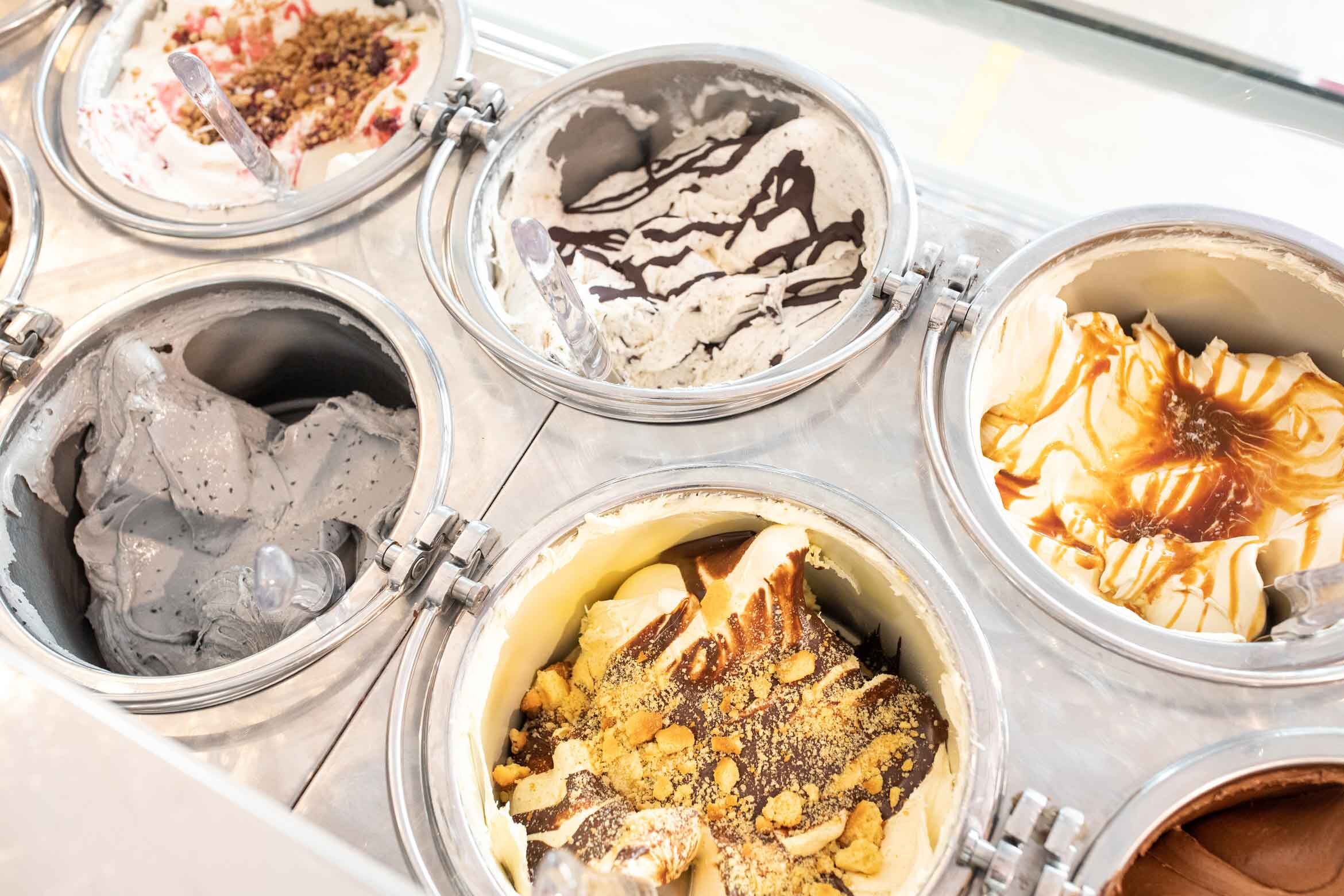 Word about the quality of Jimmy's gelato has spread across Zurich. 'We are on first-name terms with a lot of our regular customers,' says a delighted Jimmy. Lots of Italians also come to visit Rosso Arancio. Jimmy says that he doesn't need his shop to always be full of customers. 'I much prefer seeing someone taste our ice cream for the first time and really enjoy it.'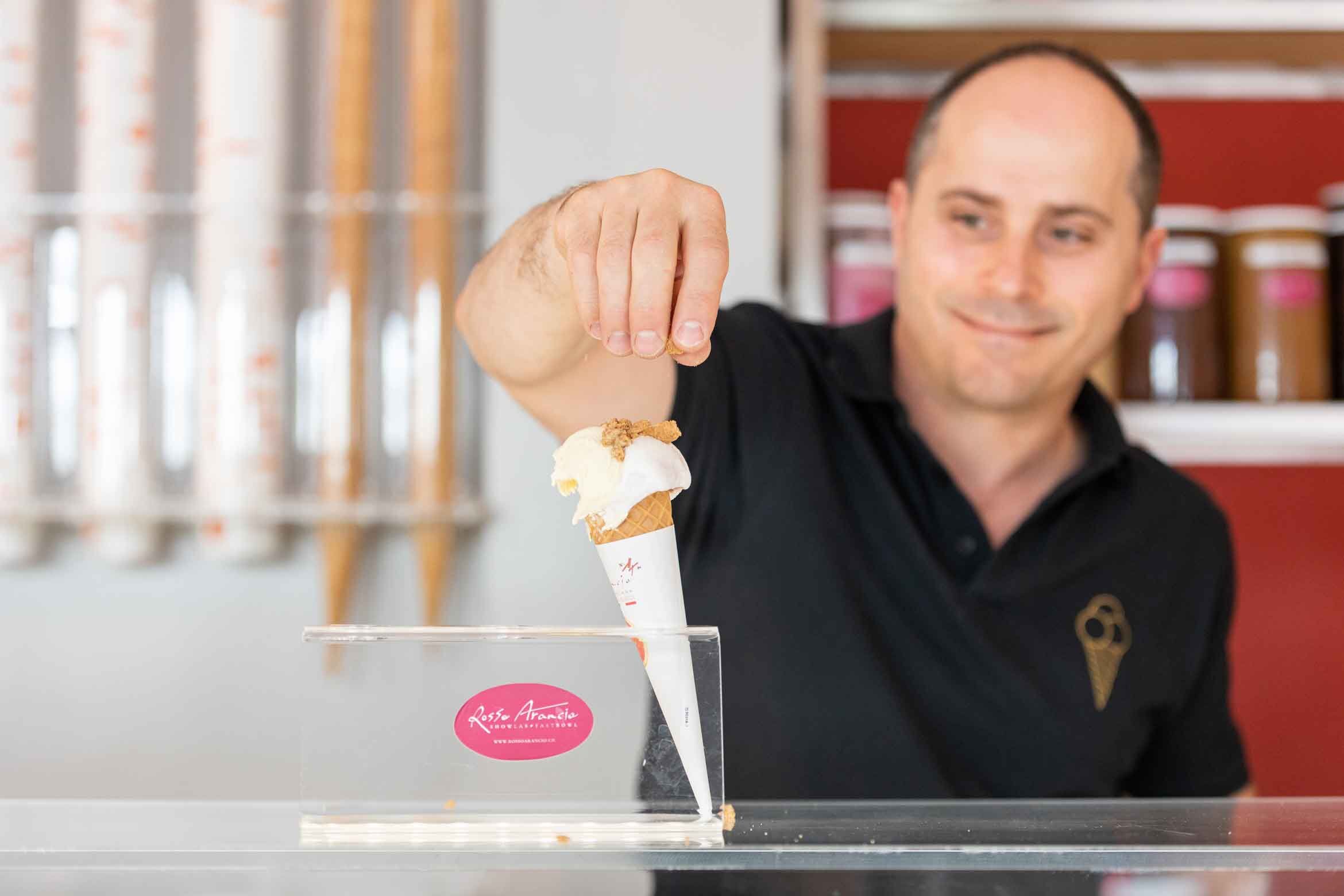 Jimmy isn't worried about the number of ice cream parlours opening in Zurich. He thinks having some competition is important: 'It encourages us to carry on coming up with better, original creations.'
Address
Rosso Arancio
Stauffacherstrasse 37
8004 Zurich
Website
+41 44 291 01 28
Opening hours
Monday to Wednesday, 12 pm – 10 pm
Thursday to Saturday, 12 pm – 10 pm
Sunday, 12 pm – 9 pm
View posts by interests, or use the proximity search and additional filters.
Try it out
.
Save posts as favourites – simply click on the heart symbol in the upper right corner of the post.