'Our multigenerational house is almost bourgeois'
Manuela and Peter Preissle live with their three daughters on Predigergasse – in the same house but in separate apartments. That's because none of them can imagine moving away from Niederdorf.
With its theatre, grocery shop and high-end boutiques, Neumarkt is the beating heart of Zurich's old town. Turn off this wide street and take a few steps down narrow Predigergasse, and you find yourself at the home of the Preissle family. The small inner courtyard is filled with bikes, tables and plants.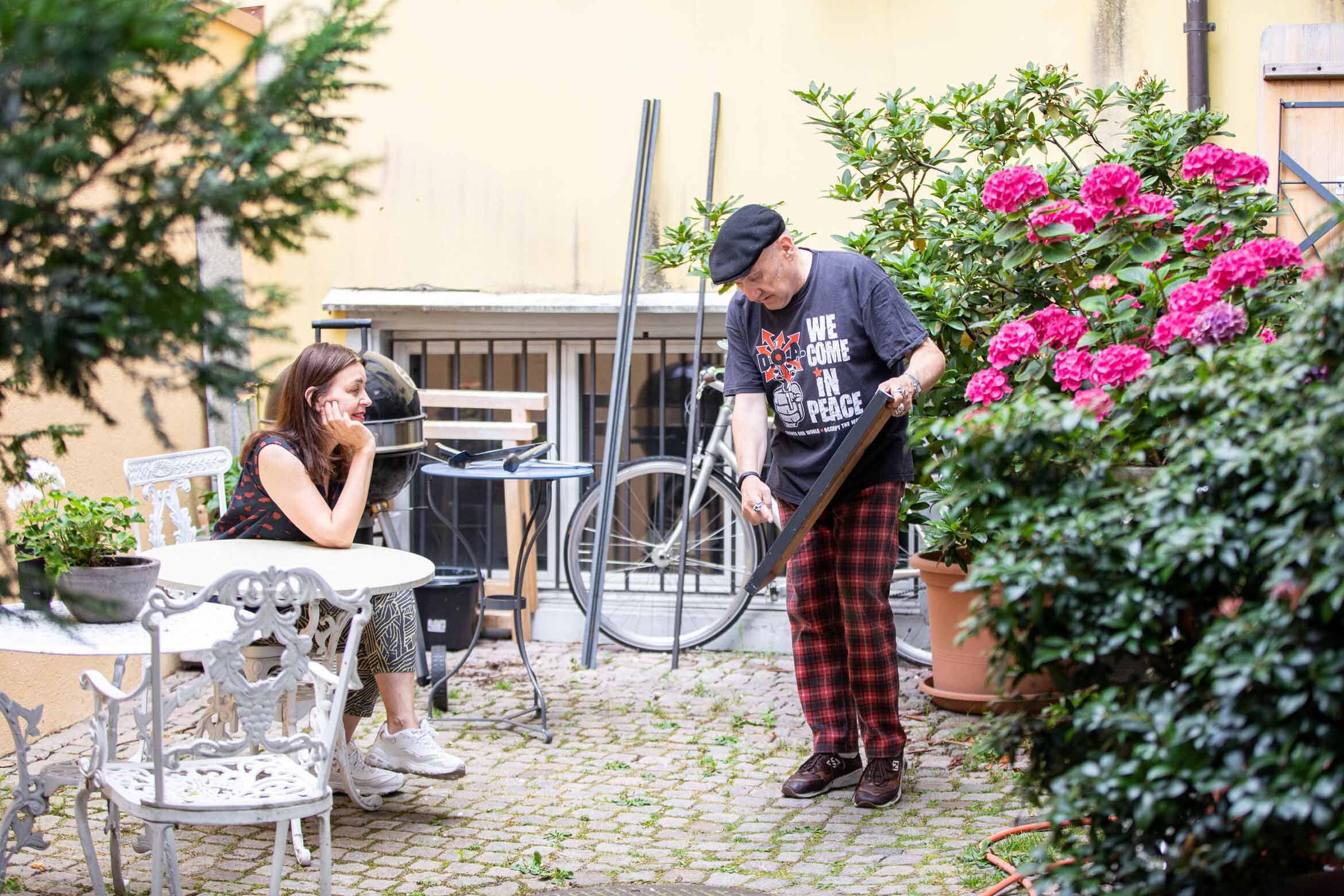 The 500-year-old house has an ornate doorbell bearing women's names – the daughters of Manuela and Peter Preissle. 'We live in a multigenerational house,' says Peter. 'It's almost bourgeois!'
It used to be a typical family home.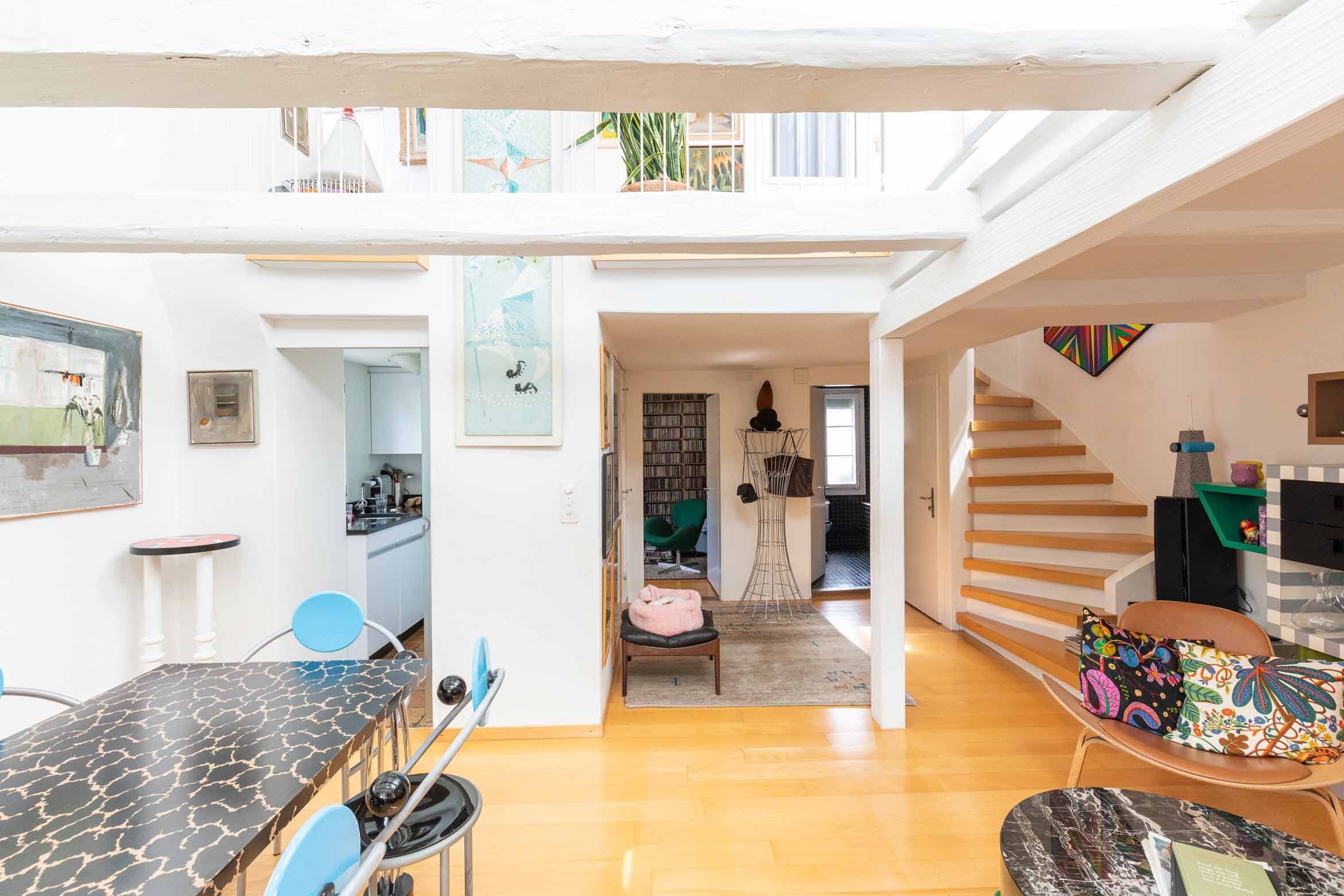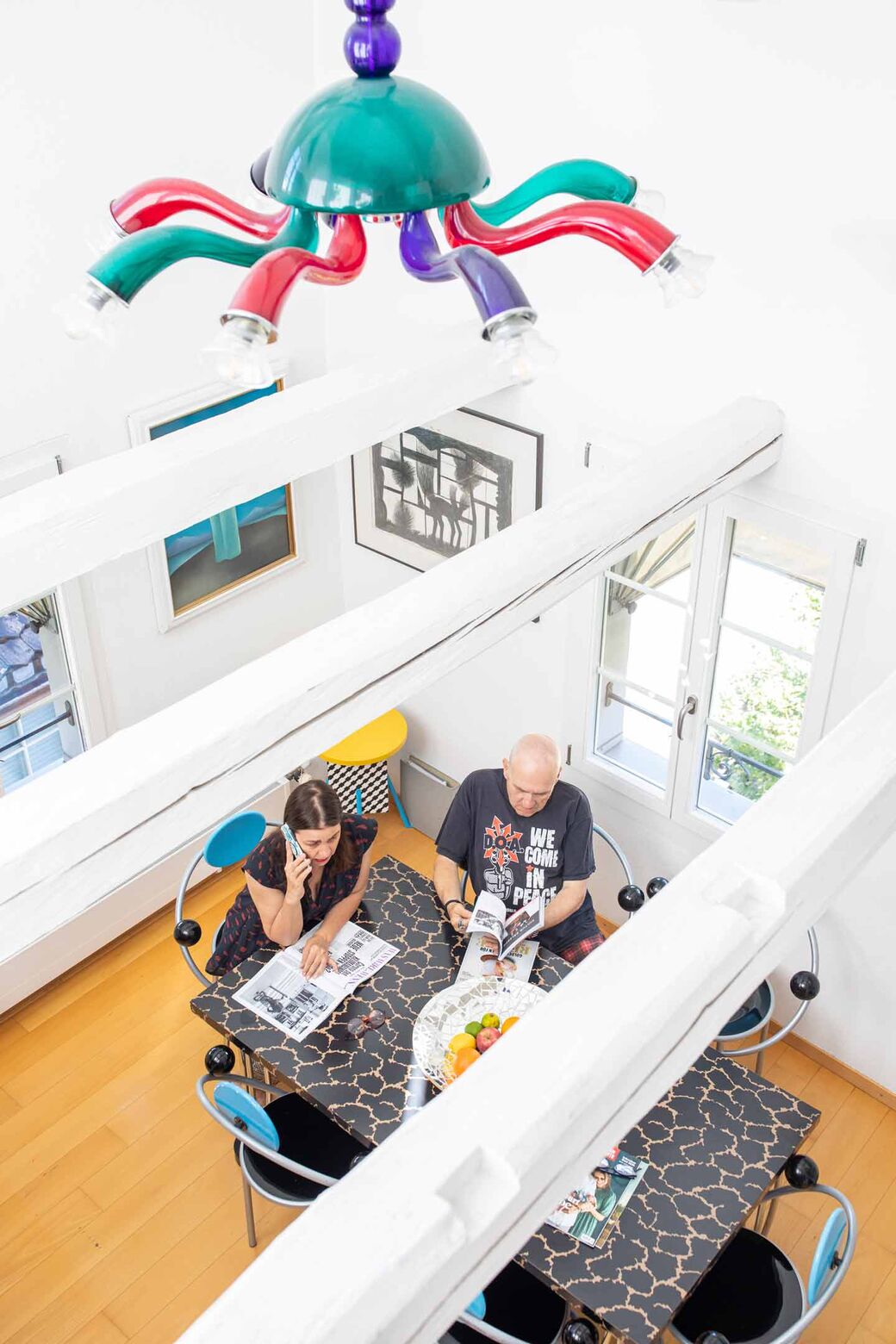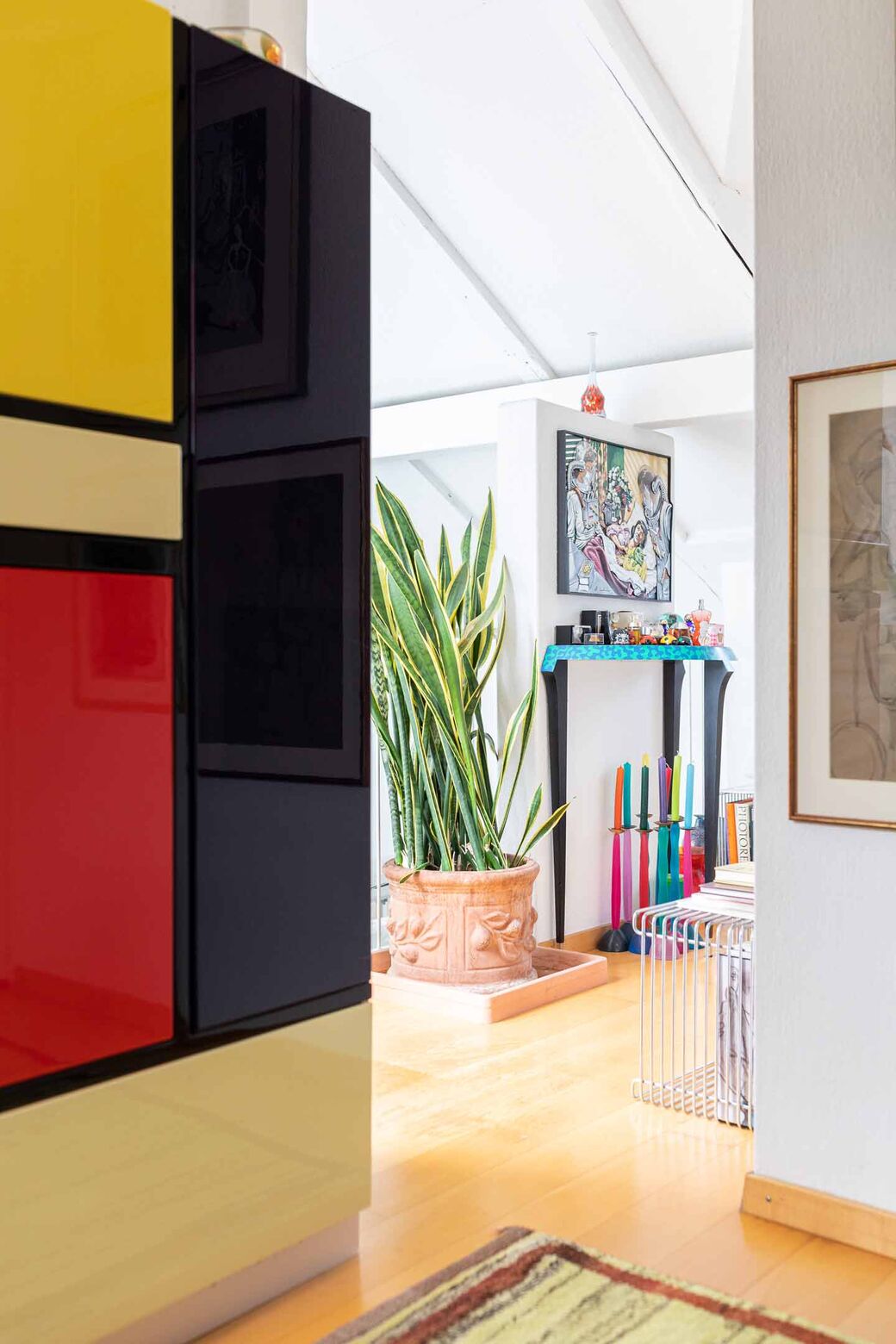 The Preissles moved to Predigergasse when the children were small. Now in their twenties, they are still here – one daughter lives next door, while the other two have moved into flats on the lower floors of their parents' house. Manuela, Peter and the dog stayed on the top floor. 'This is where we used to spend most of our time anyway,' says Manuela.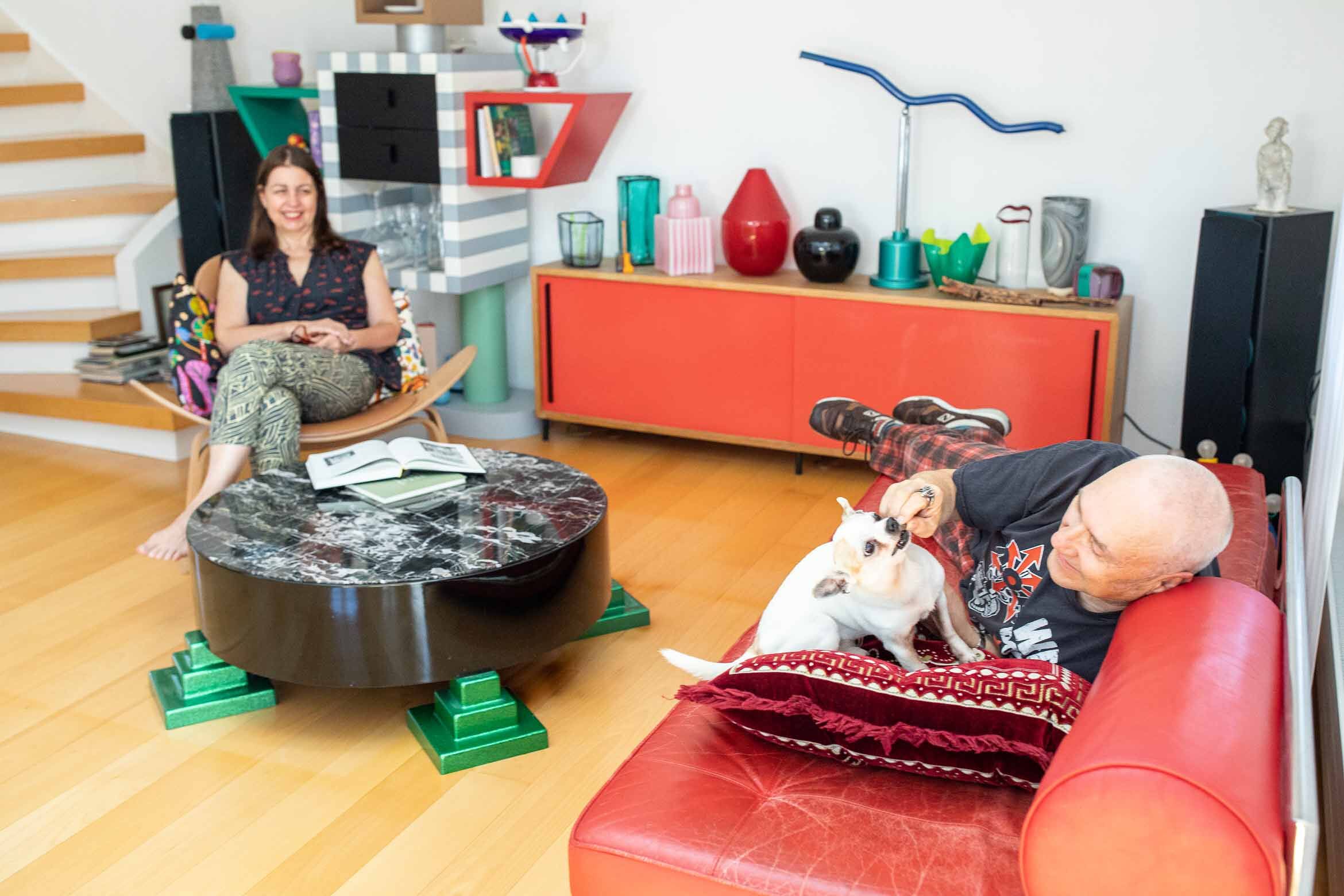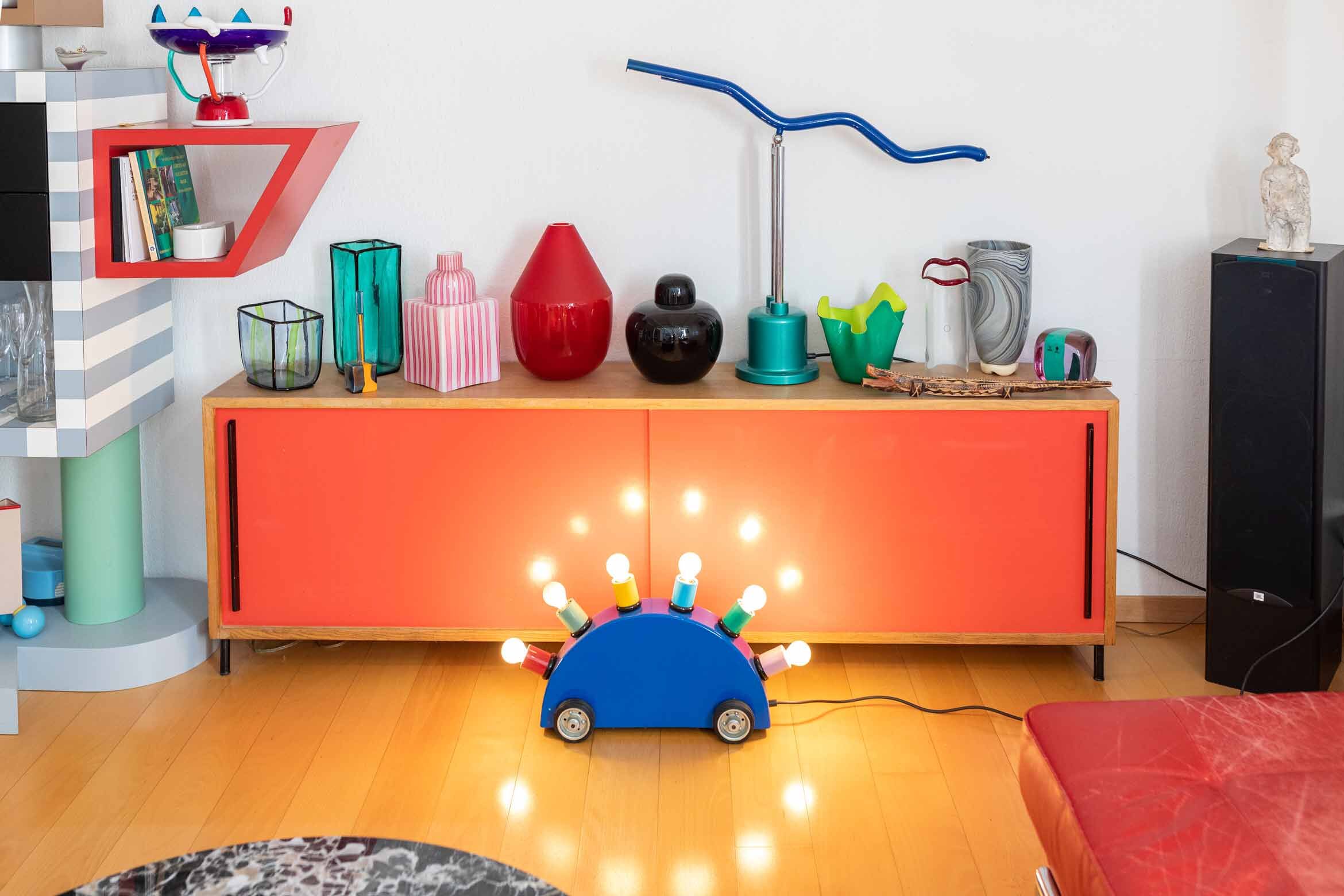 Most of the furniture comes from Peter's collection.
The whole family used to live in all three apartments at once: 'Three bathrooms – but four women. That was a bit of a pain,' says Peter with a laugh. The building's footprint covers about 50 square metres. The rooms are low, apart from the parents' flat where some of the ceilings have been ripped out. 'We made sure our children didn't grow too tall,' Peter jokes.
Niederdorf is home for this family.
Over recent years the Preissle daughters have lived in other countries and other parts of Zurich – but they have always come back to the 'Dörfli'. 'This is their home,' says Manuela. She and Peter also love living in the old town: 'It has everything we need,' he says. The area is quieter than it used to be – 'but in a hundred years' time it will look just the same as it does now.'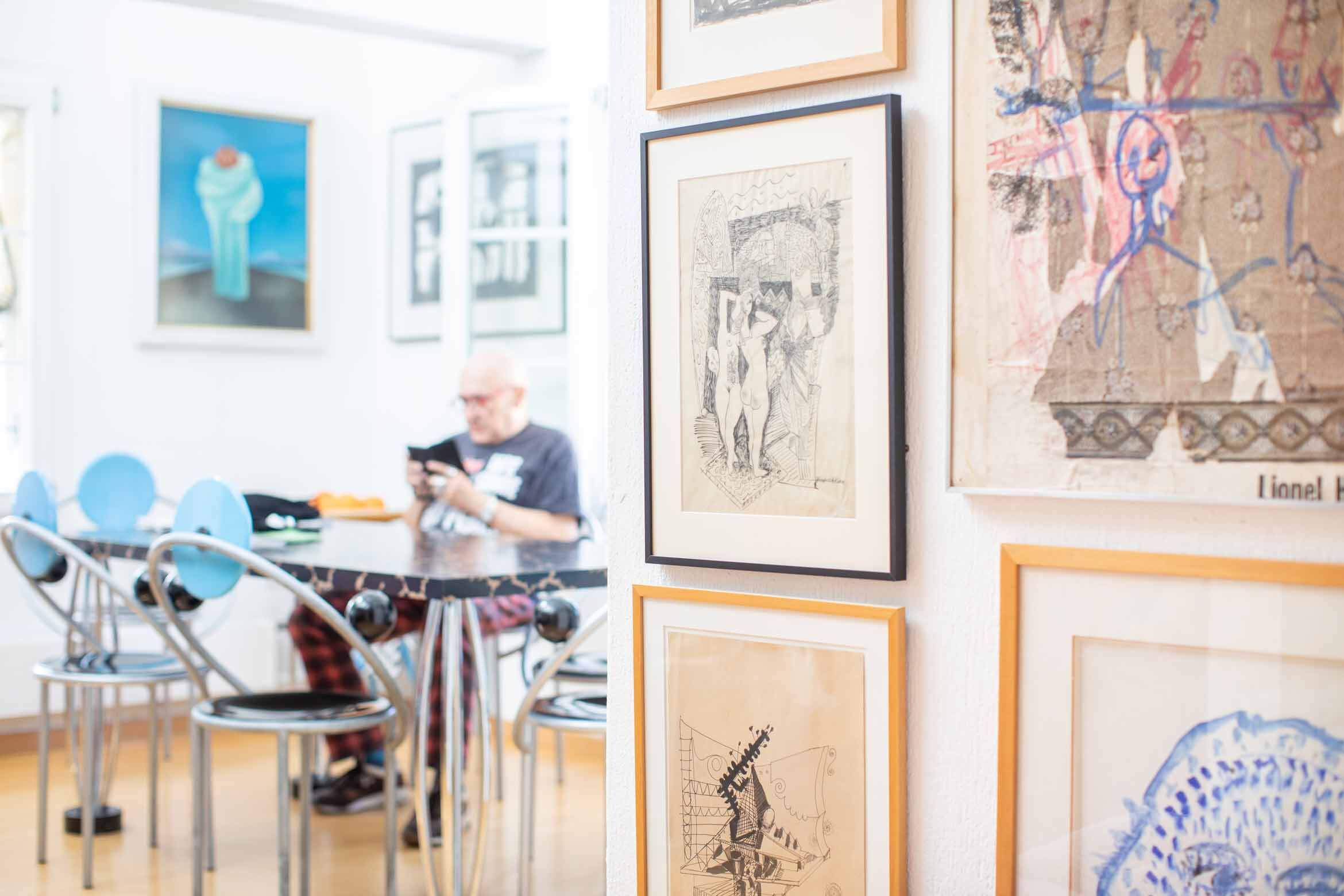 The Preissle apartments are filled with furniture from Peter's collection – he runs the Enterpreissle gallery across the street. 'Our furniture is constantly changing,' says Manuela, who herself is a huge fan of the '80s Italian design collective Memphis.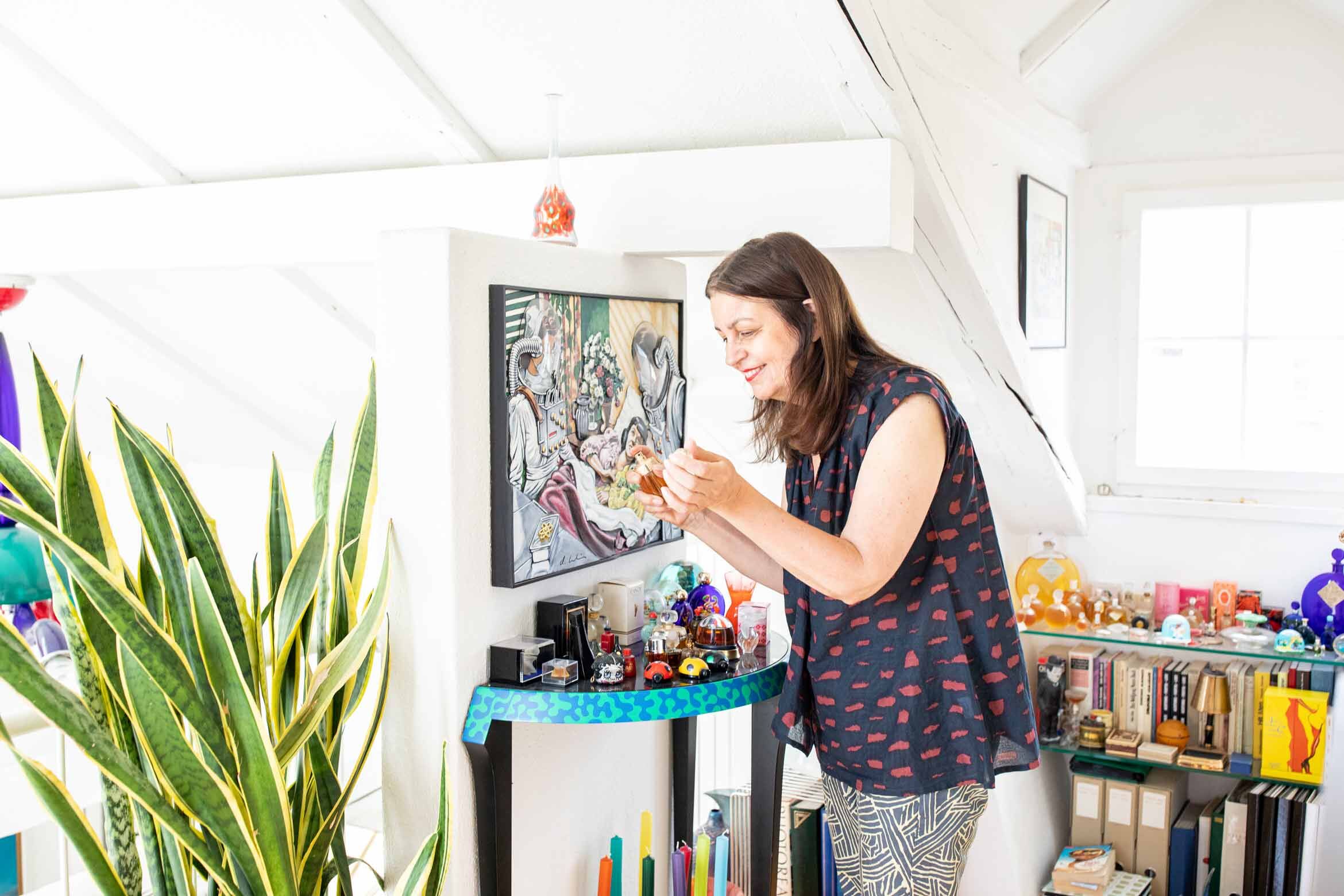 Some of their furniture can be found in Mary Jane, her clothes shop on Neumarkt. But the robot shelf unit in their living room at home is also by Memphis: 'I spent years tracking it down,' says Peter.
'Good design is easy to mix and match.'
Peter Preissle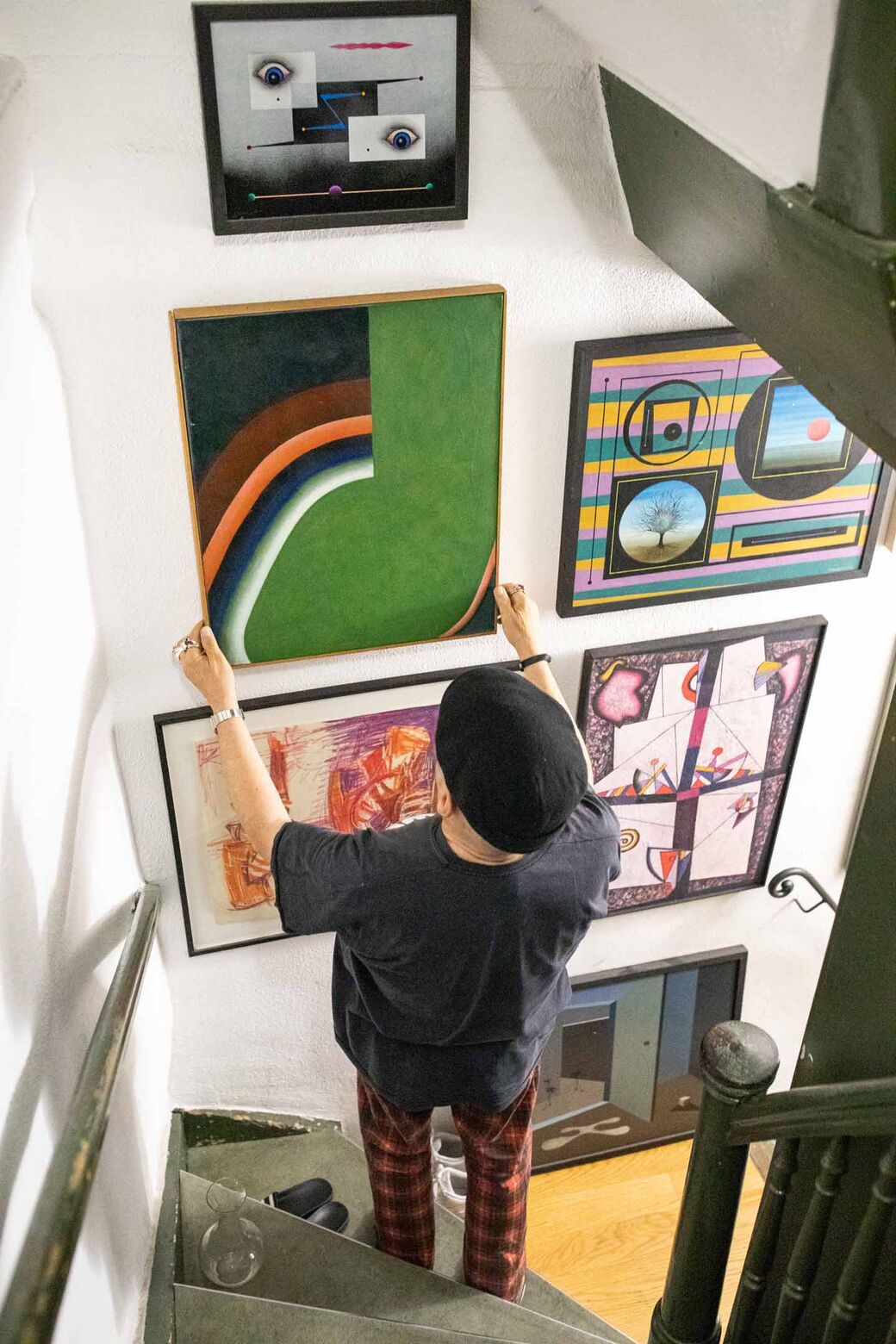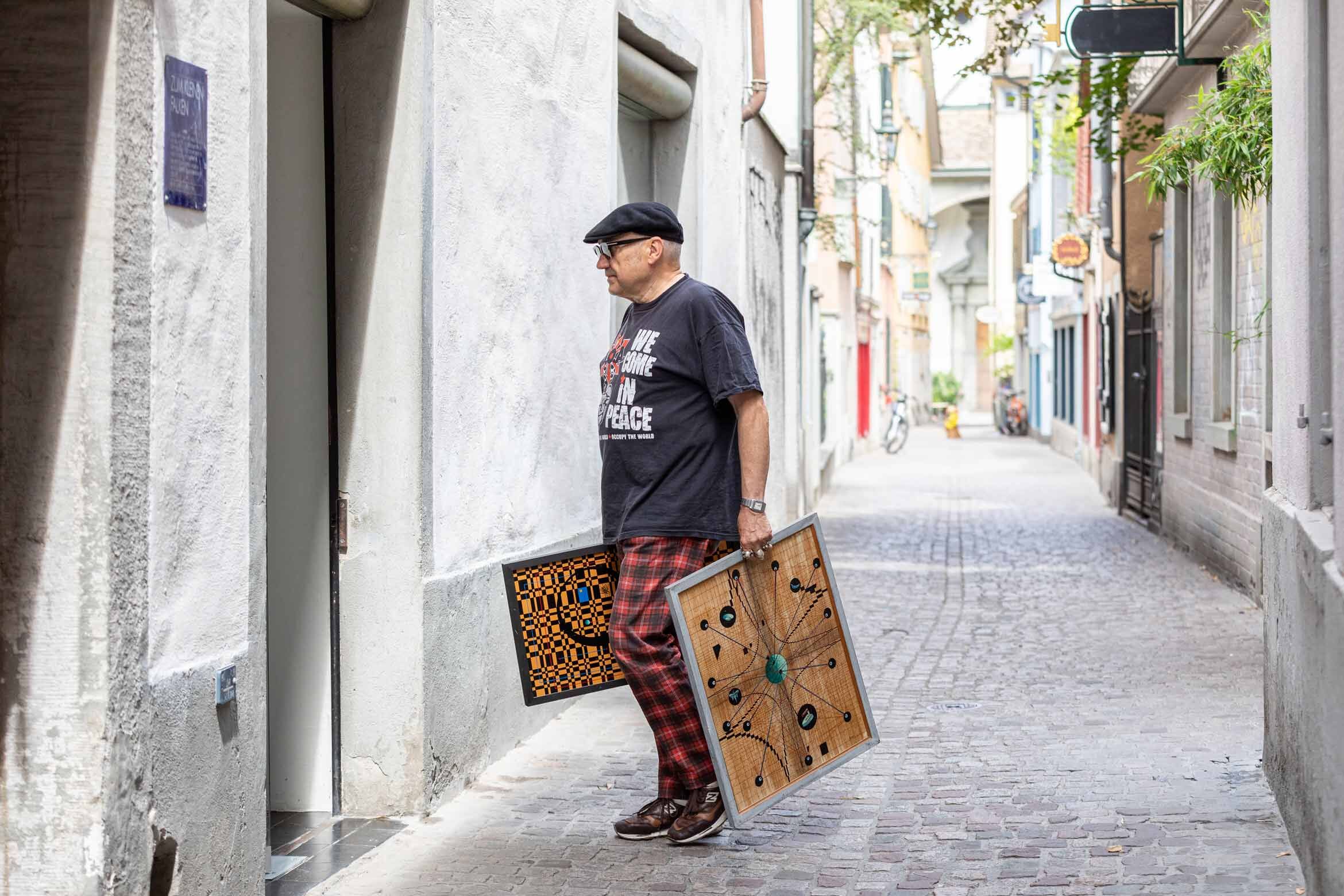 It stands next to a sideboard that is nearly 100 years old and a chair from the '60s. 'Good design is easy to mix and match,' he says. Visitors to his home also tend to be surprised at how the pictures on the walls go perfectly with the furnishings. Peter has strong ties to the Zurich art scene. His house is full of works by local artists – they even line the steep staircase. 'They make the climb easier,' he says with smile.
View posts by interests, or use the proximity search and additional filters.
Try it out
.
Save posts as favourites – simply click on the heart symbol in the upper right corner of the post.