'It has a Mediterranean feel'
In an old factory on the outskirts of the city, Lucia Marchettini and her family have found something that she missed elsewhere in Zurich – hanging out with her neighbours. And she says all the children are like siblings.
'It was a real stroke of luck,' says Lucia Marchettini. In the mid-2000s, an acquaintance mentioned that a factory was for sale on the edge of Zurich. 'We had been looking for a property for ages,' says Lucia. She and her husband joined forces with two other families to buy the empty building: 'None of us could have afforded to buy it on our own.'
'My husband designed our home in a shoebox.'
Lucia Marchettini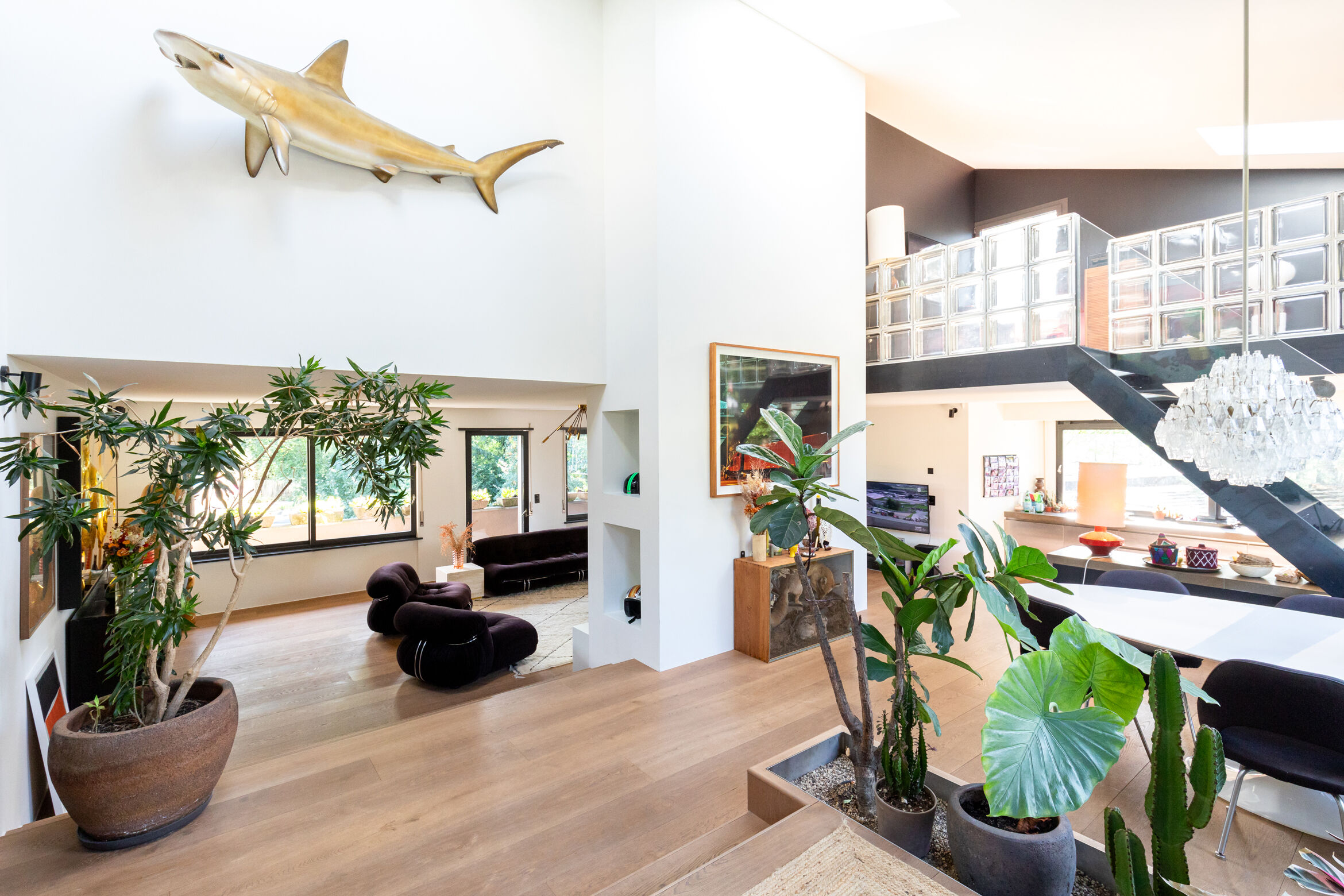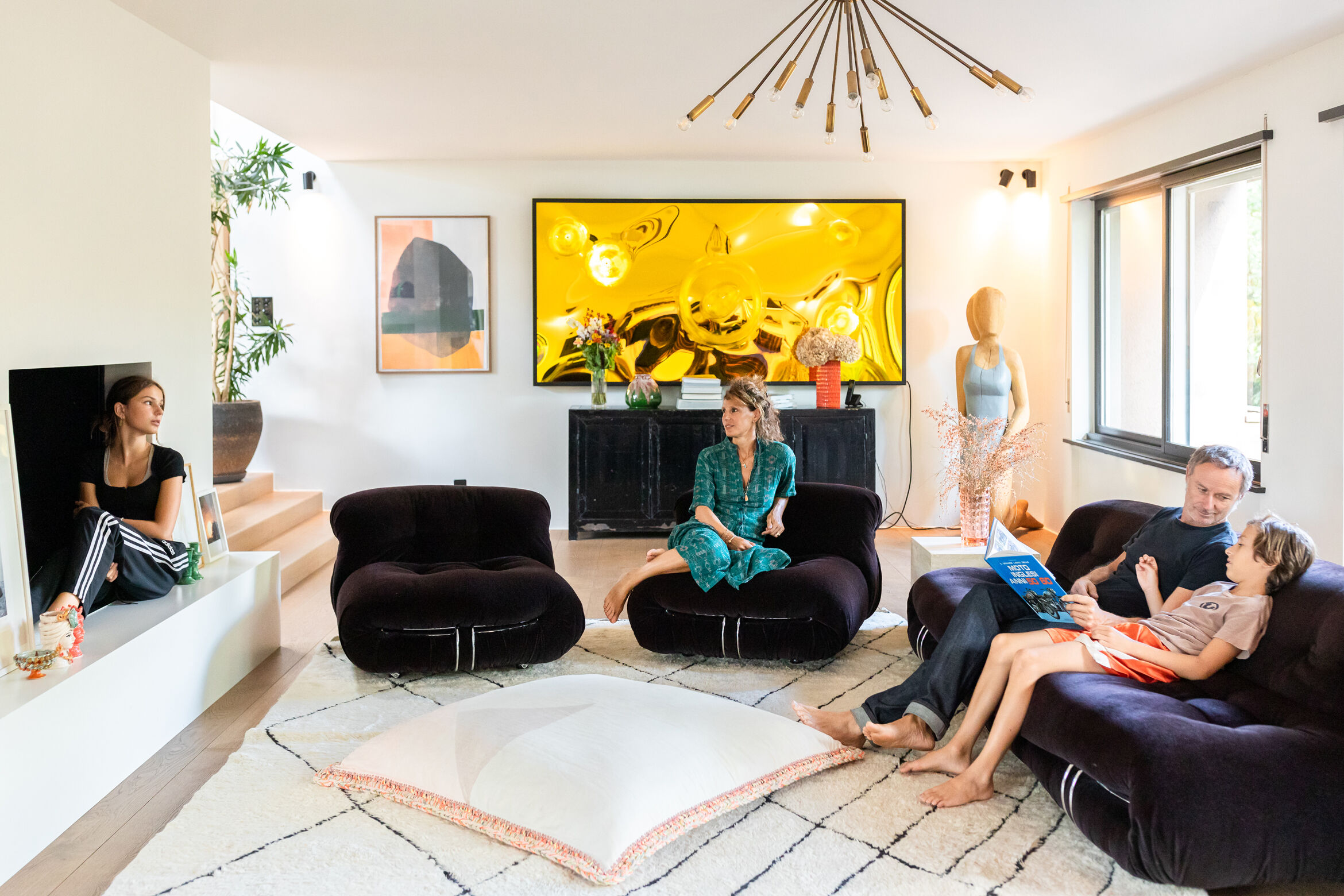 Then each family developed their own section of the property. 'My husband designed our home in a shoebox,' says Lucia with a laugh. He glued walls, ceilings and landings into the box, 'And today it looks just like that.' The work on the factory building took about a year. Today, their home consists of five separate rooms and a large open-plan living area, which extends over several floors.
Lucia's children never want to leave.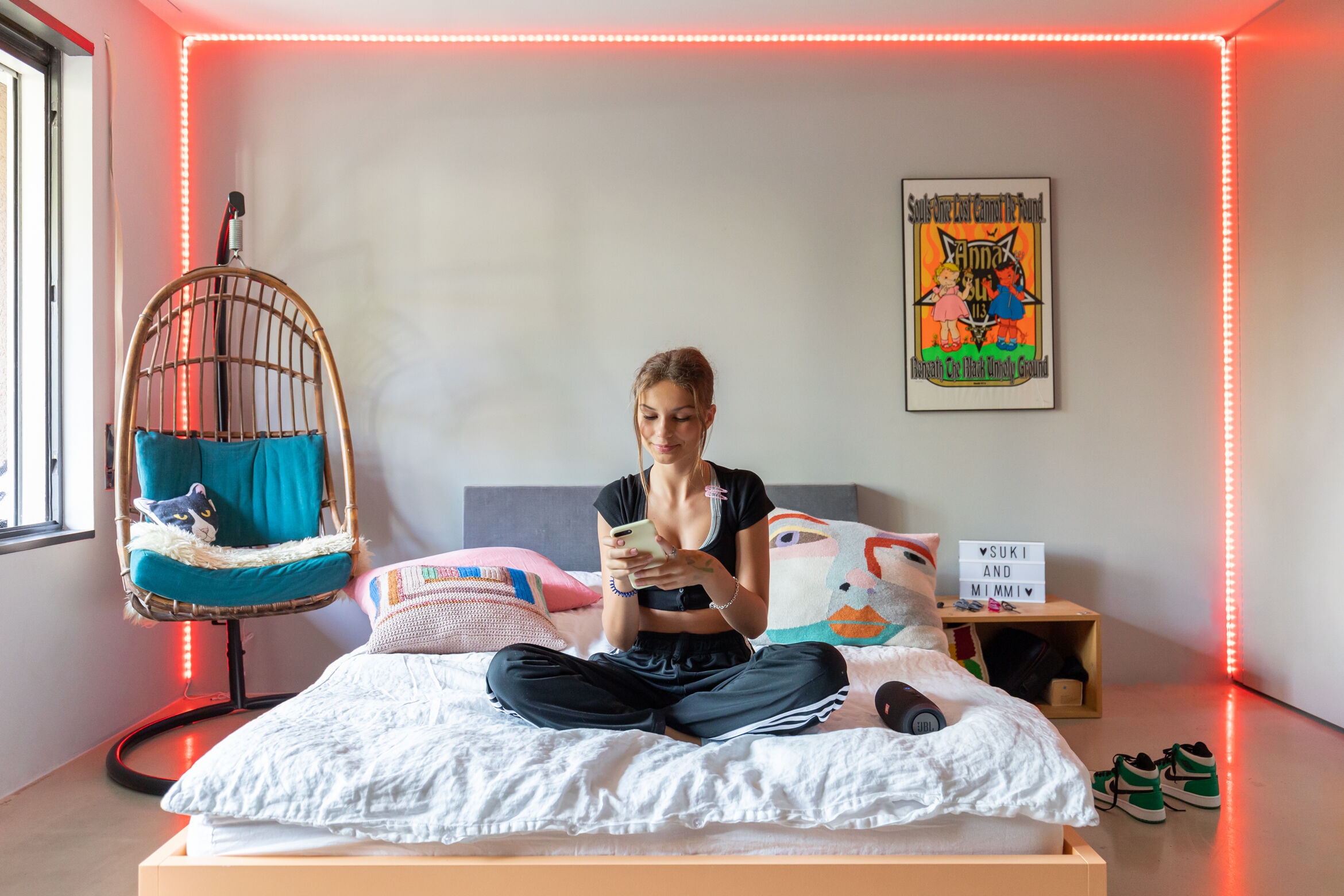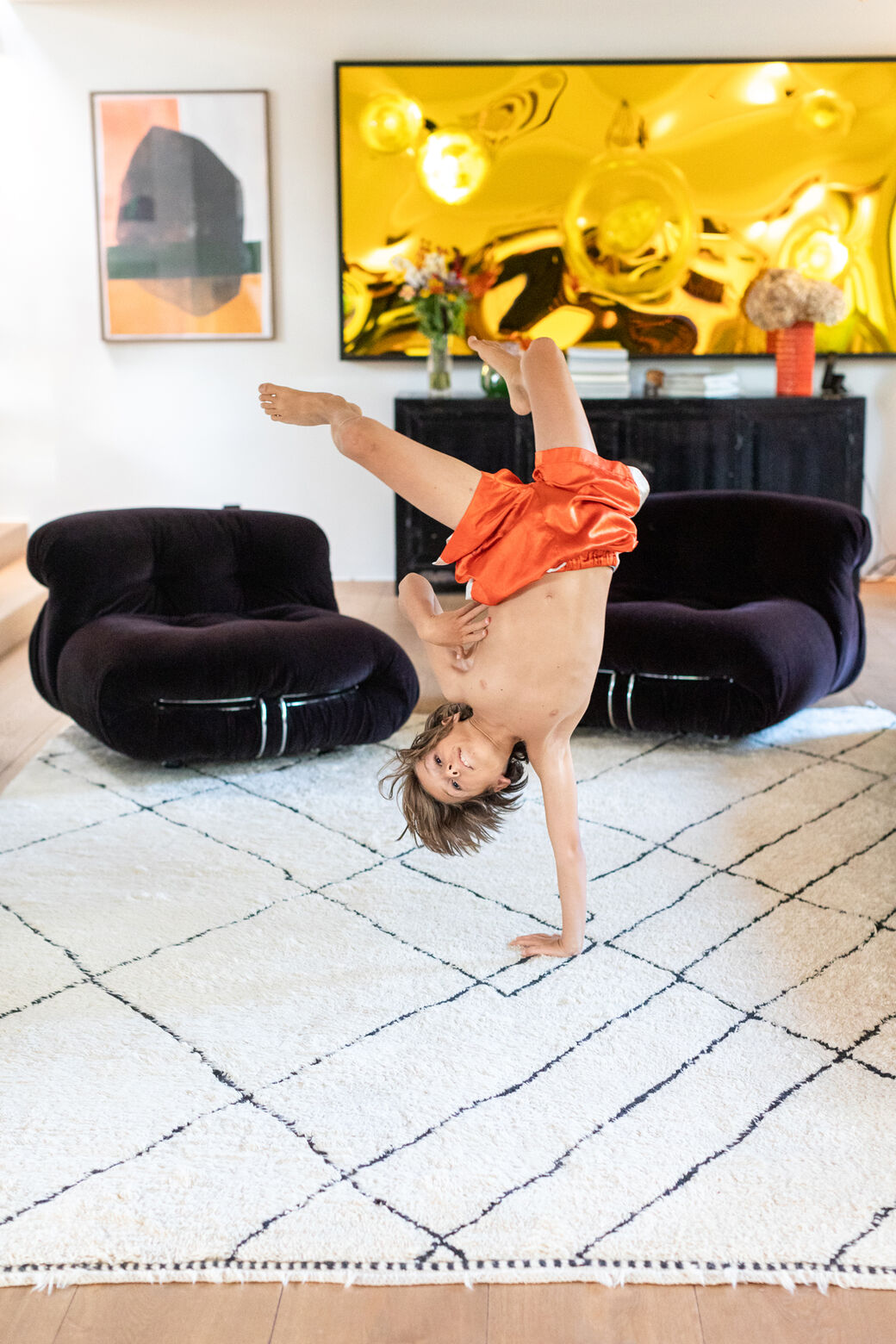 The family moved in when the two children were small. Today they are almost teenagers – and they still love their home. They spend a lot of time with the neighbours' kids, who are about the same age. 'They're like siblings,' says Lucia. That's one of the reasons why they have told her they can never move house, though Lucia sometimes dreams of living abroad for a year – perhaps in Hawaii or New Zealand.
Lucia and her husband have travelled extensively and have taken their children all over the world. So most of their furniture also serves as souvenirs, such as the huge daybed from Bali and the chest of drawers from Hong Kong.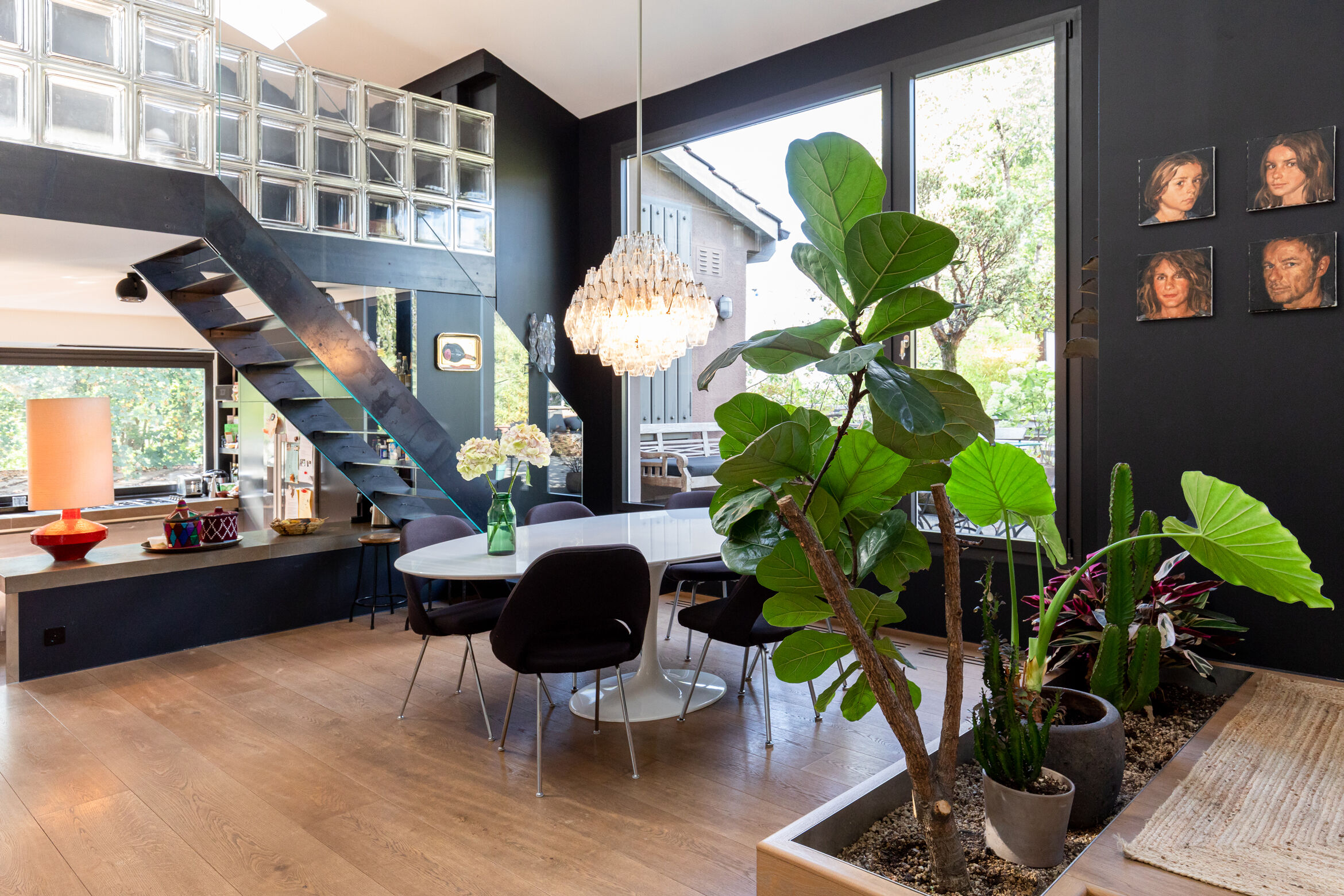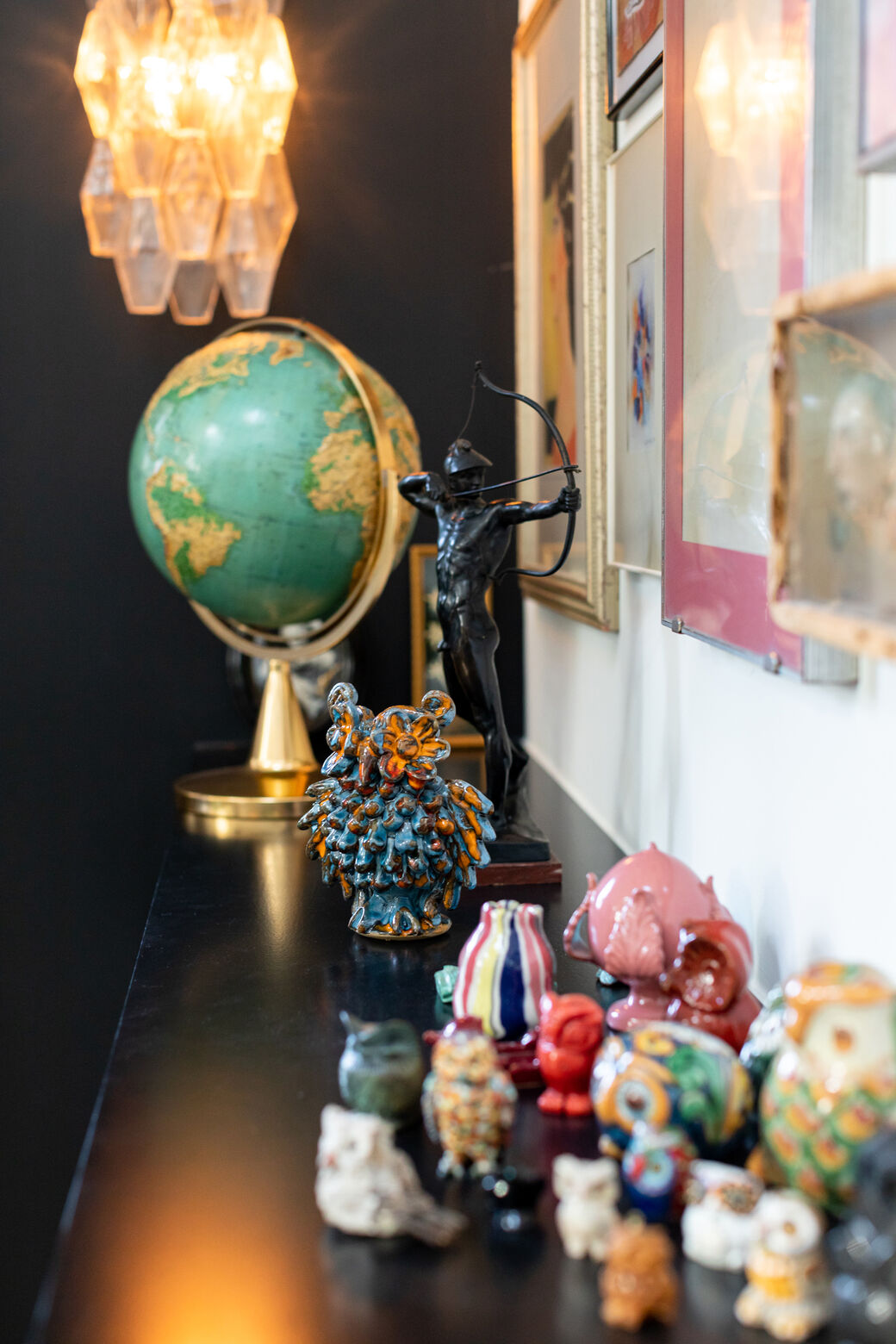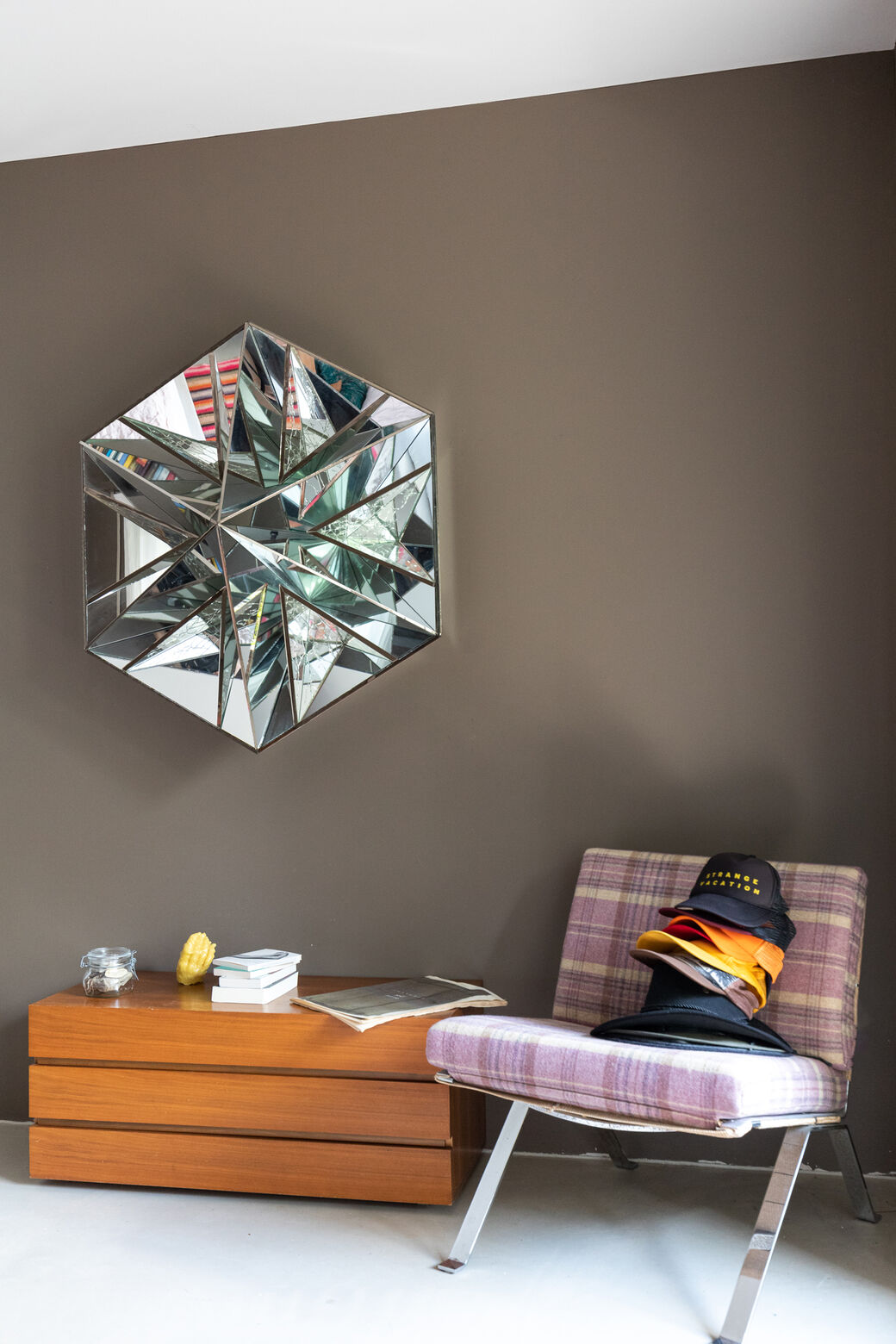 The furniture comes from all over the world.
Sometimes the couple take a trip specifically to buy furniture, such as when Lucia found a rare sofa online – but it was in Verona. Yet her favourite piece comes from an antiques dealer in Niederdorf: 'I don't really know what it is.' She uses the display case of stuffed animals as somewhere to put things: 'My husband was very surprised by this one!' she says.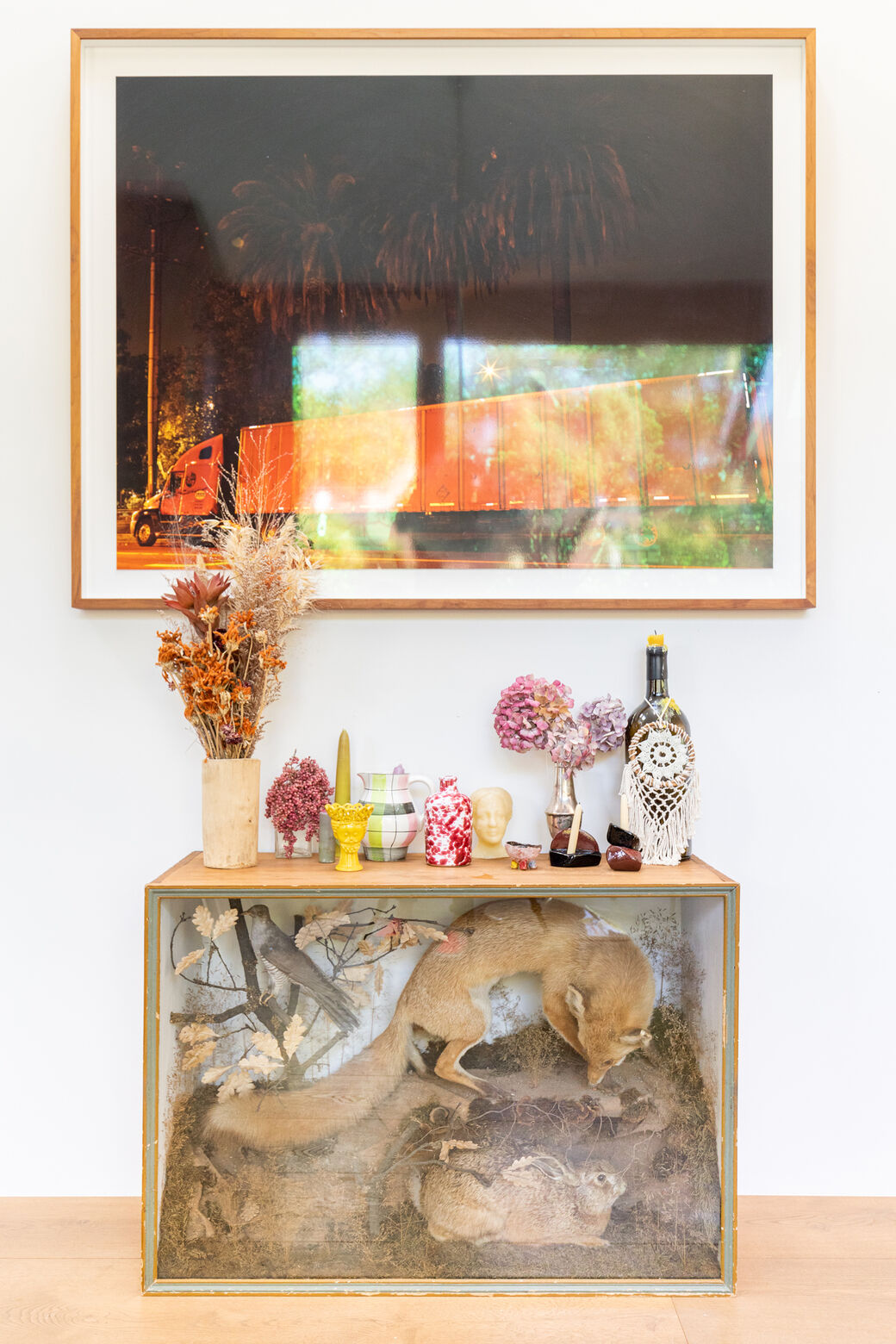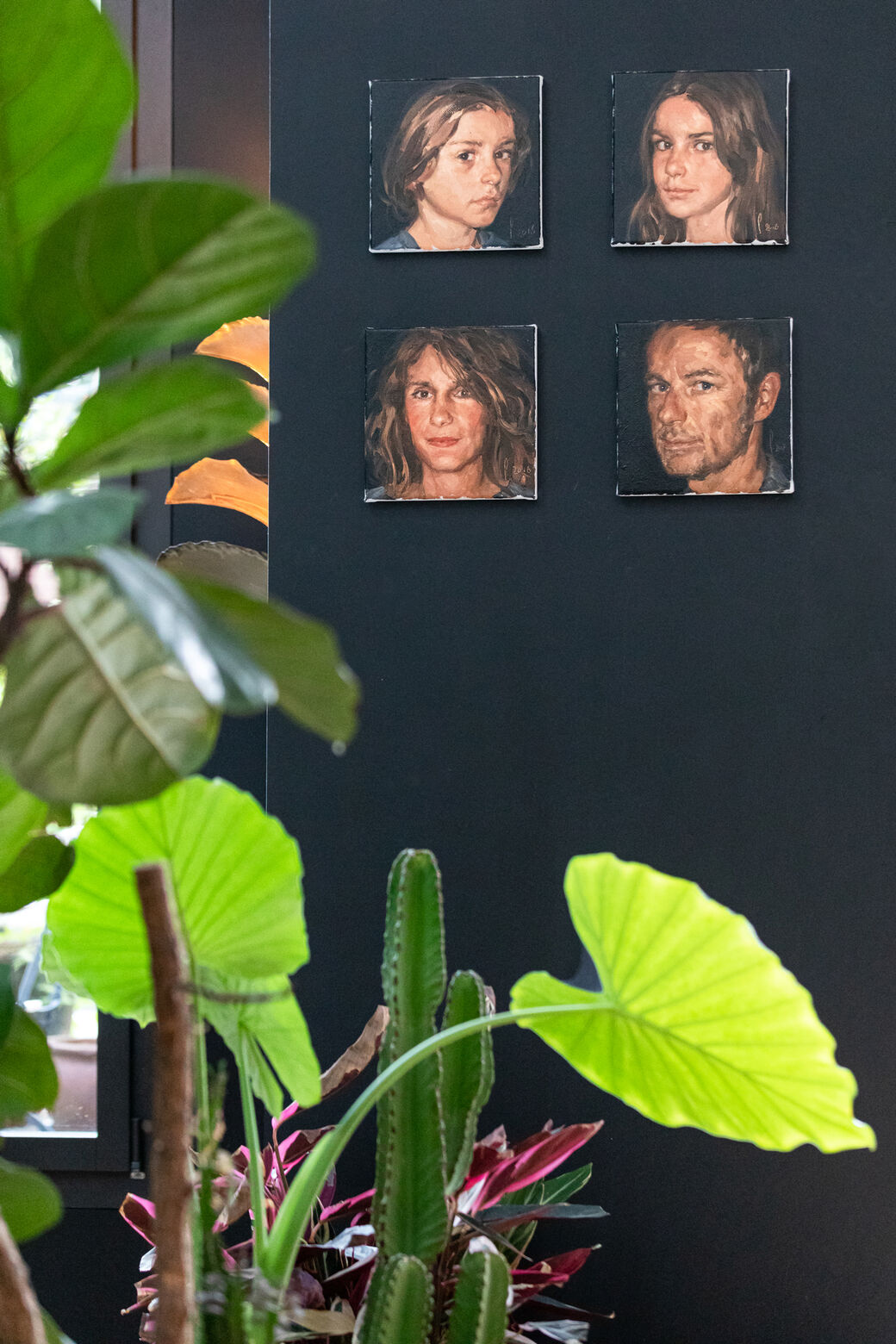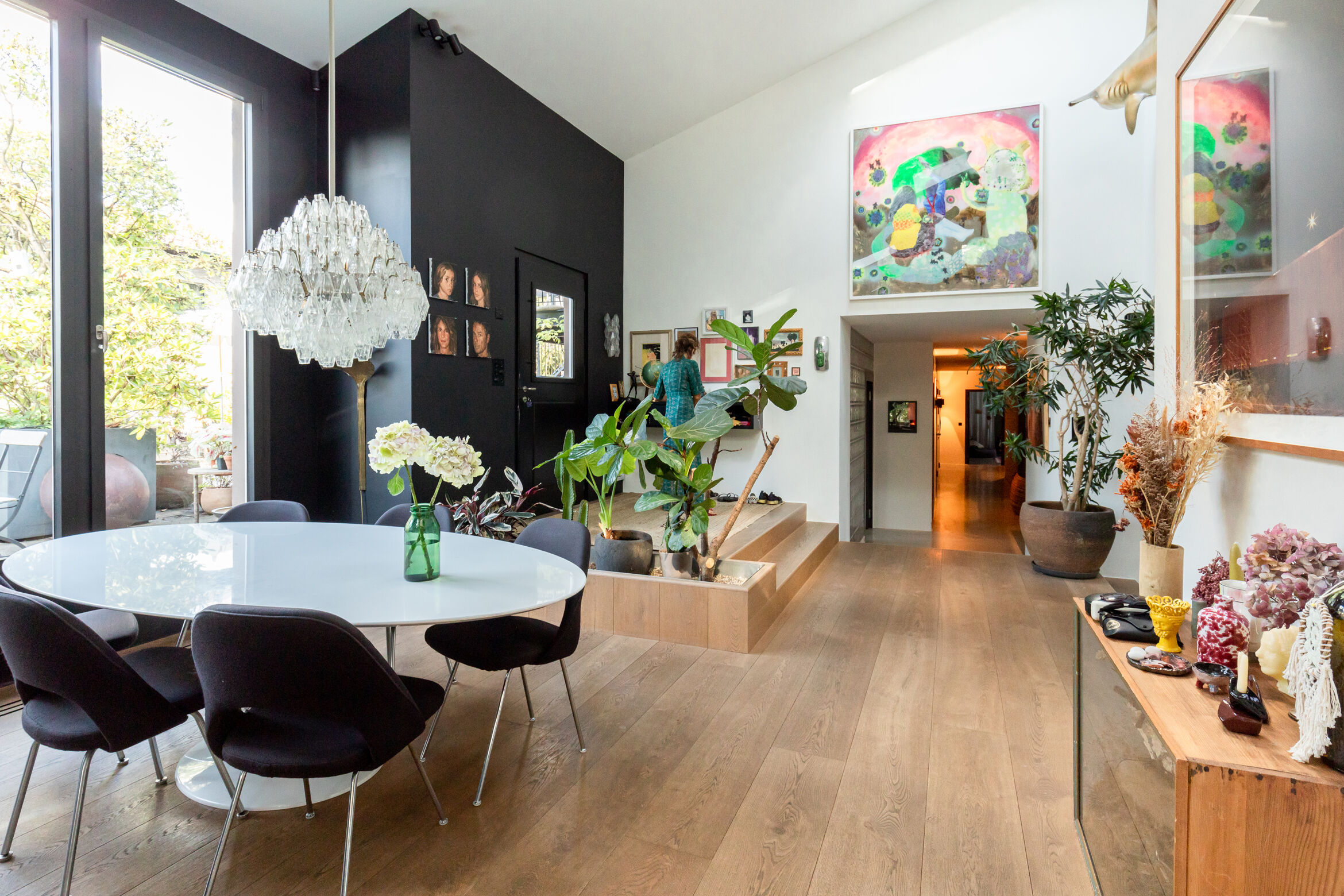 Lucia is passionate about interior design: 'I should have been an interior designer,' she says. But instead she and a friend run a boutique on Neumarkt called Zirkuss. In the past, Lucia even designed a range of furniture for the shop, but she doesn't have time to do another one: 'Maybe when the children are older.'
The neighbours all get together on the terrace.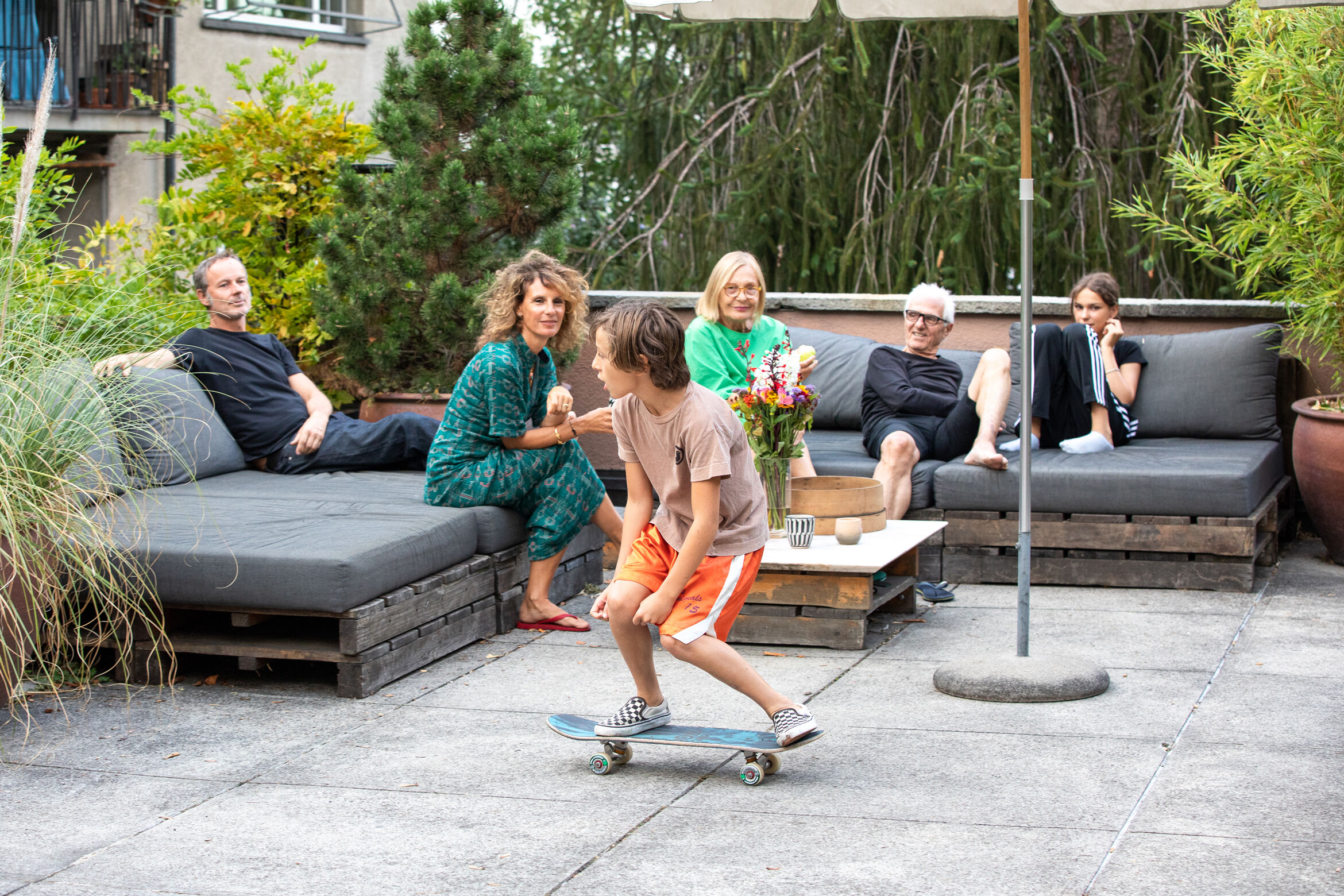 Lucia used to live in districts 4 and 5 and sometimes misses city life: 'Wollishofen is very sleepy.' But this native of Italy has discovered something that she used to miss in Zurich: chatting in the street and close relationships with neighbours. 'In Zurich, most people go straight from A to B,' says Lucia. 'But in Italy, people always stop to chat.'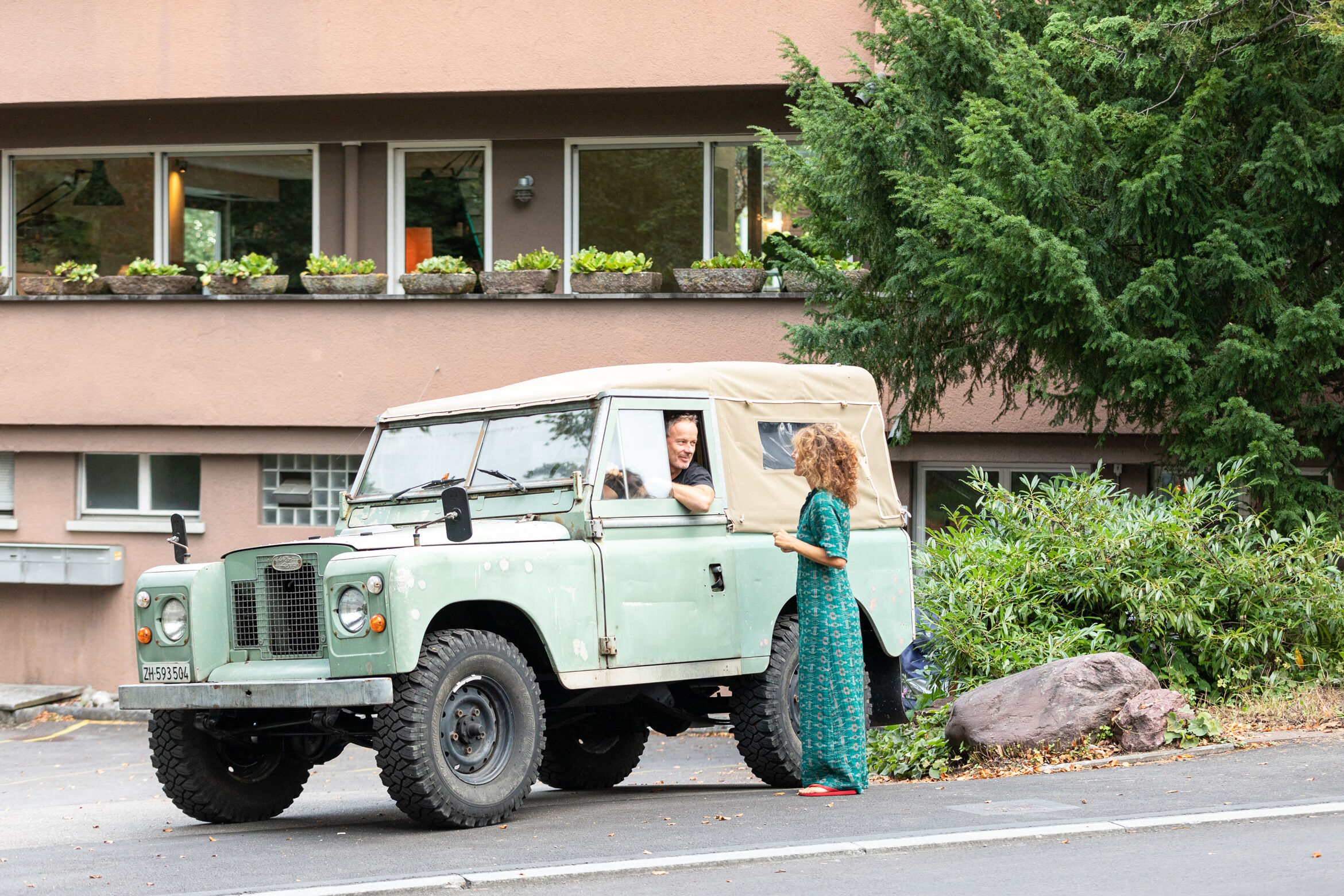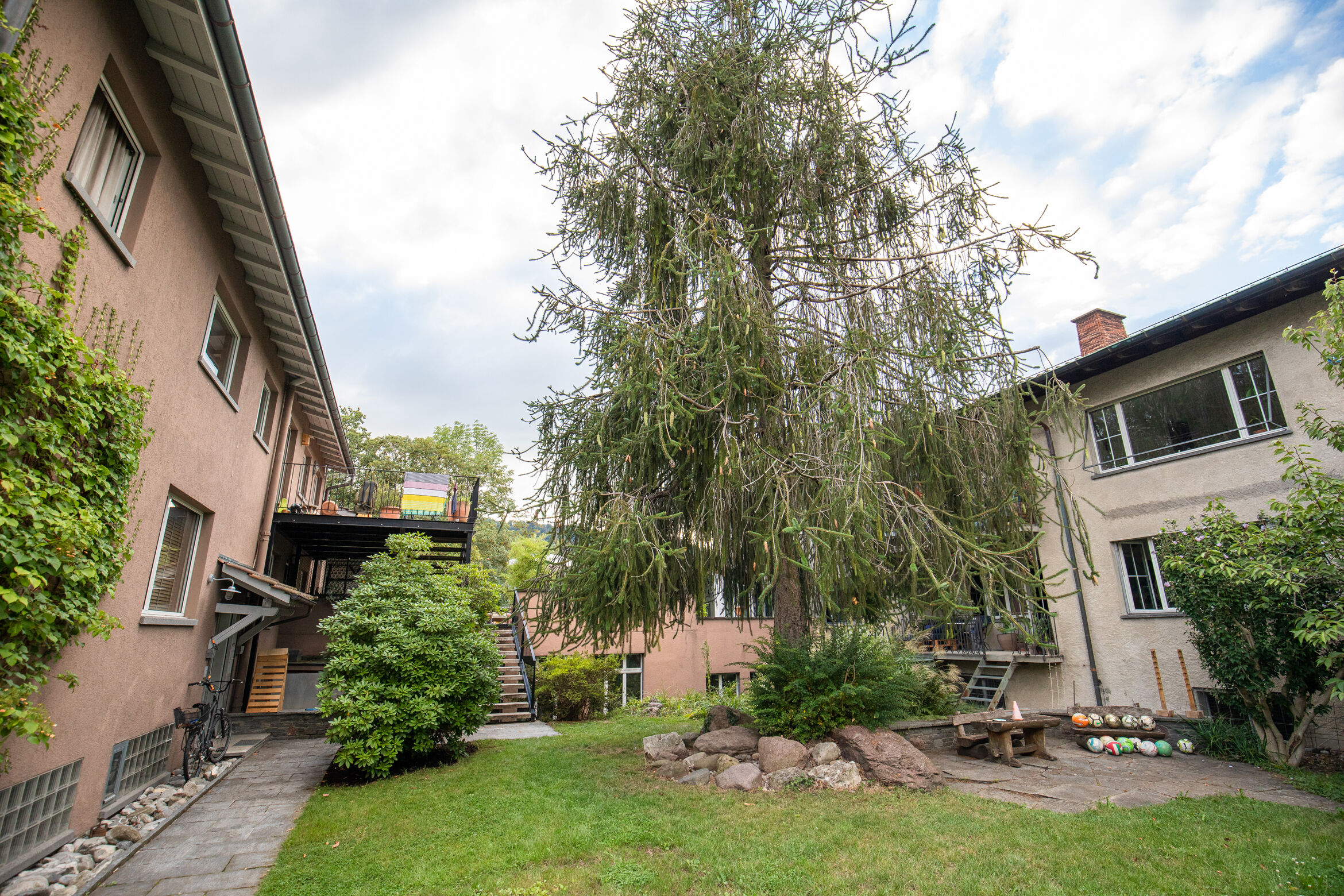 Now her neighbours are all friends and they have regular get-togethers on the shared terrace – sometimes by arrangement, but usually unplanned. This relaxed sense of togetherness reminds her of her home. 'It has a Mediterranean feel.' Even in winter, when the friends keep warm with a nice cup of tea.
This article is not free to read.
hellozurich stands for a diverse and tolerant city. We tell stories about the people and places that shape Zurich. But all this costs money. As an independent magazine we rely on your help.

Become a member from just 8 francs a month and, as a supporter, receive the hellozurichPass. In conjunction with our partners, this gives you access to more than 200 exclusive deals and discounts.
All benefits Get your hellozurichPass Gift the hellozurichPass
View posts by interests, or use the proximity search and additional filters.
Try it out
.
Save posts as favourites – simply click on the heart symbol in the upper right corner of the post.