'We felt like we were stood in a fridge'
Exotic birds in glass display cases, large seashells on wooden tables, Chinese vases, and a myriad of flowers, bushes and trees on the large terrace. Alessandro Paoletti and Christoph Klein's colourful collection invites you in to browse and be amazed.
'We've actually always thought these modern buildings were quite ugly,' Alessandro Paoletti says with a laugh. He and his husband Christoph Klein applied for an apartment here in Binz in 2008. 'And that was before it was even finished. When we first walked into the apartment, we felt like we'd been dealt a bit of a blow,' Christoph recalls. The windows were too big, everything seemed cold and uncomfortable. 'We felt like we were stood in a fridge.'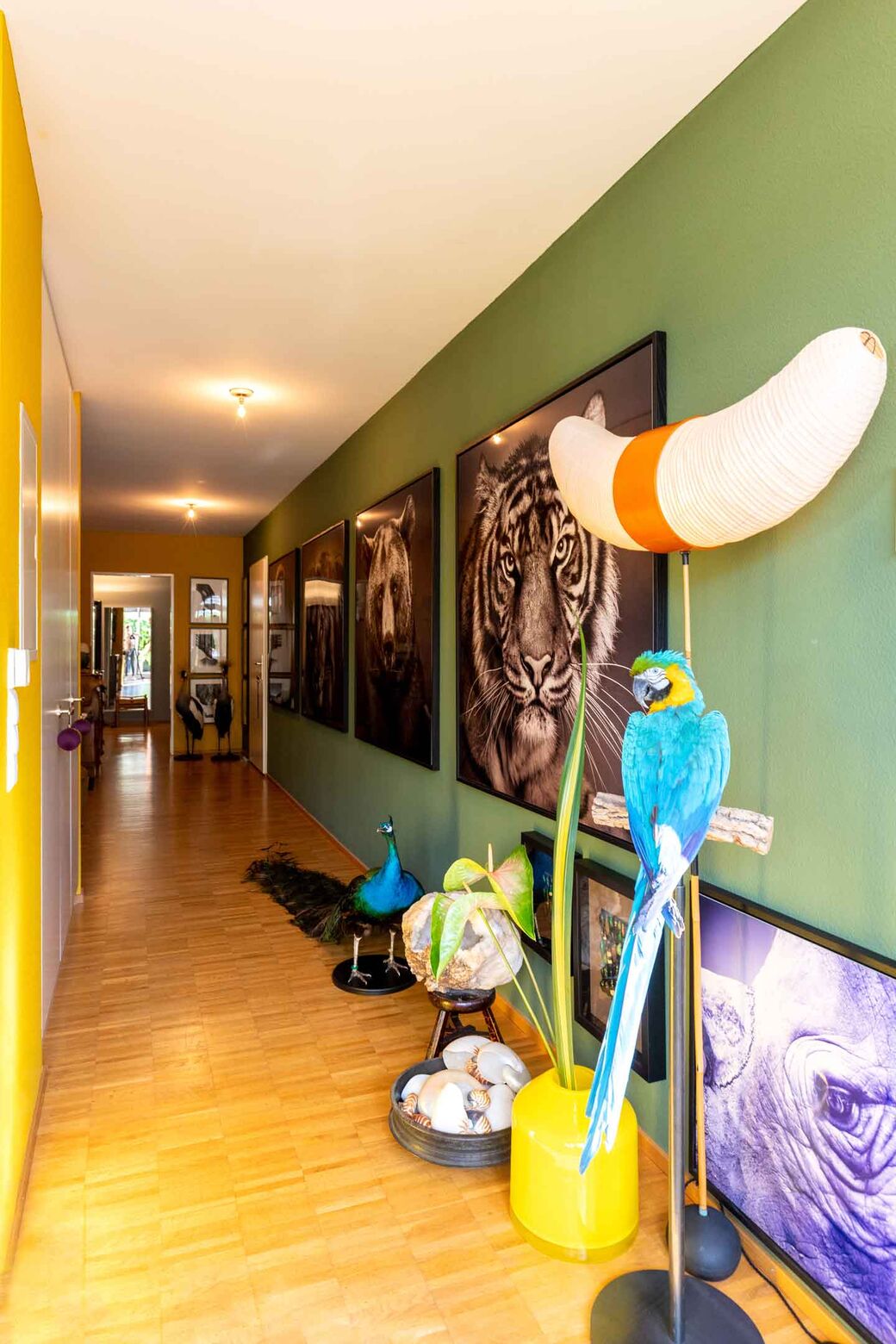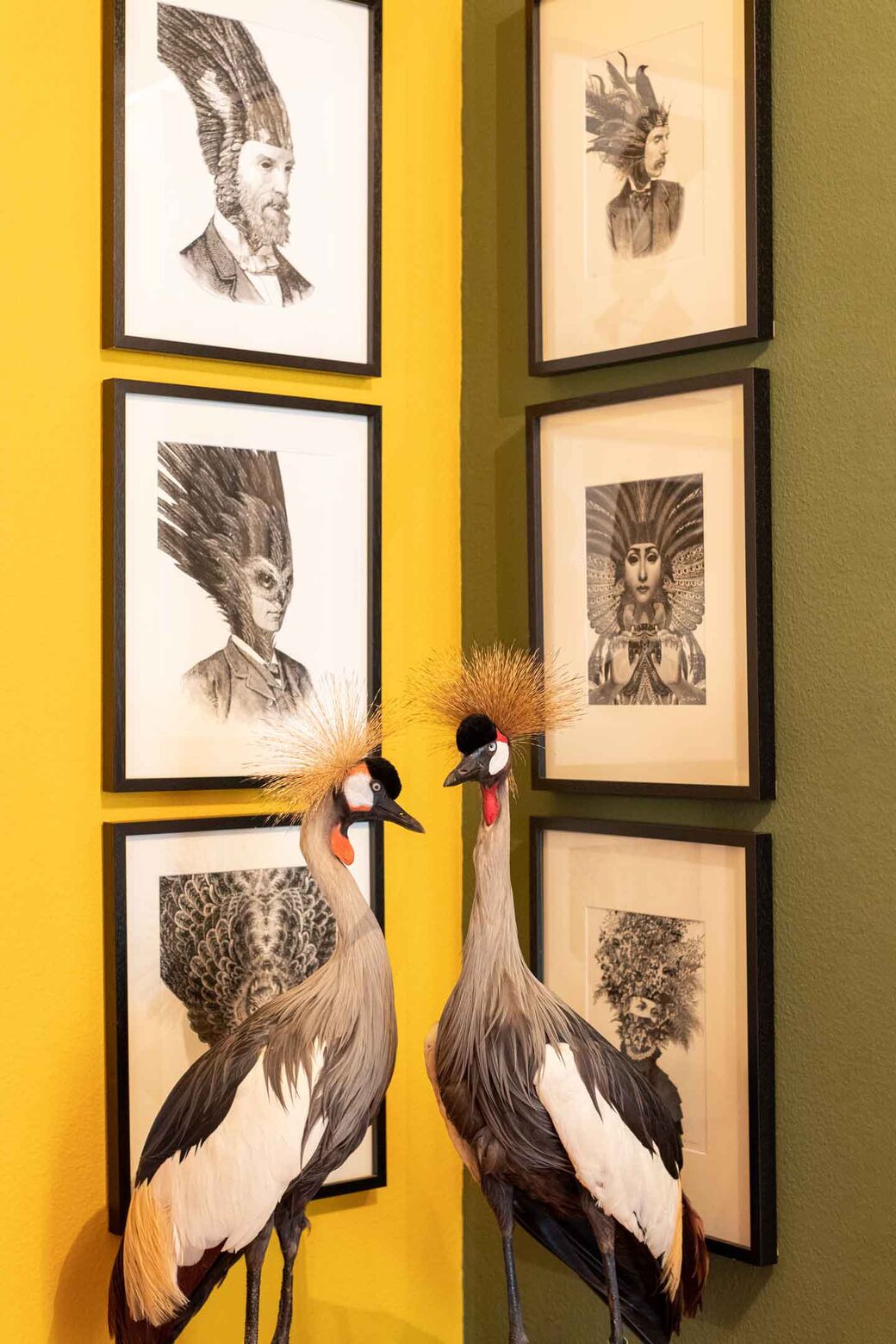 Before moving into their current home, the couple had lived less than 200 metres away across the road for more than six years. 'We didn't share an apartment; I had my own place above Christoph's,' Alessandro explains. That meant they could both have their own space if they wanted to. When they couldn't stand their noisy neighbours any longer, the couple decided to move.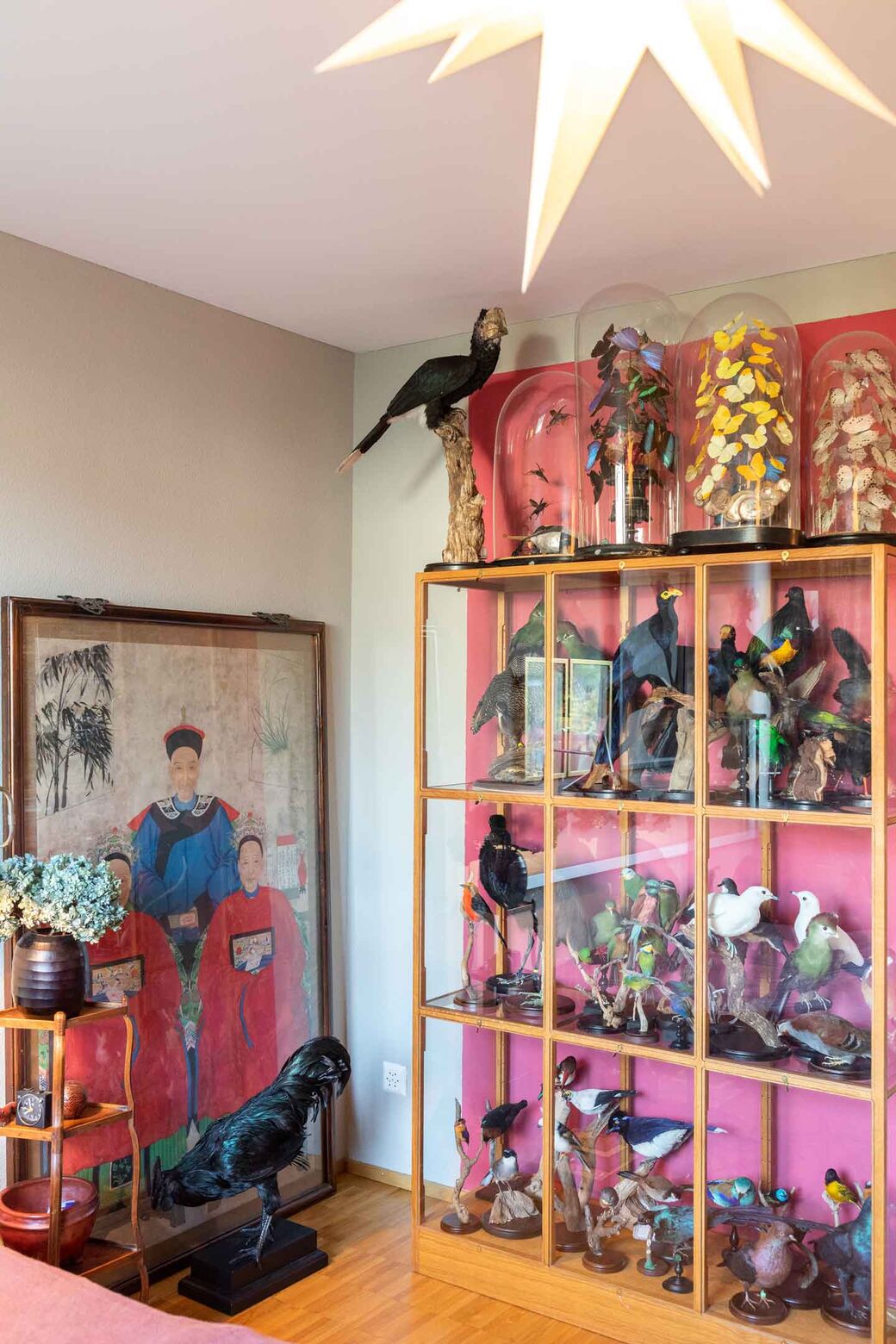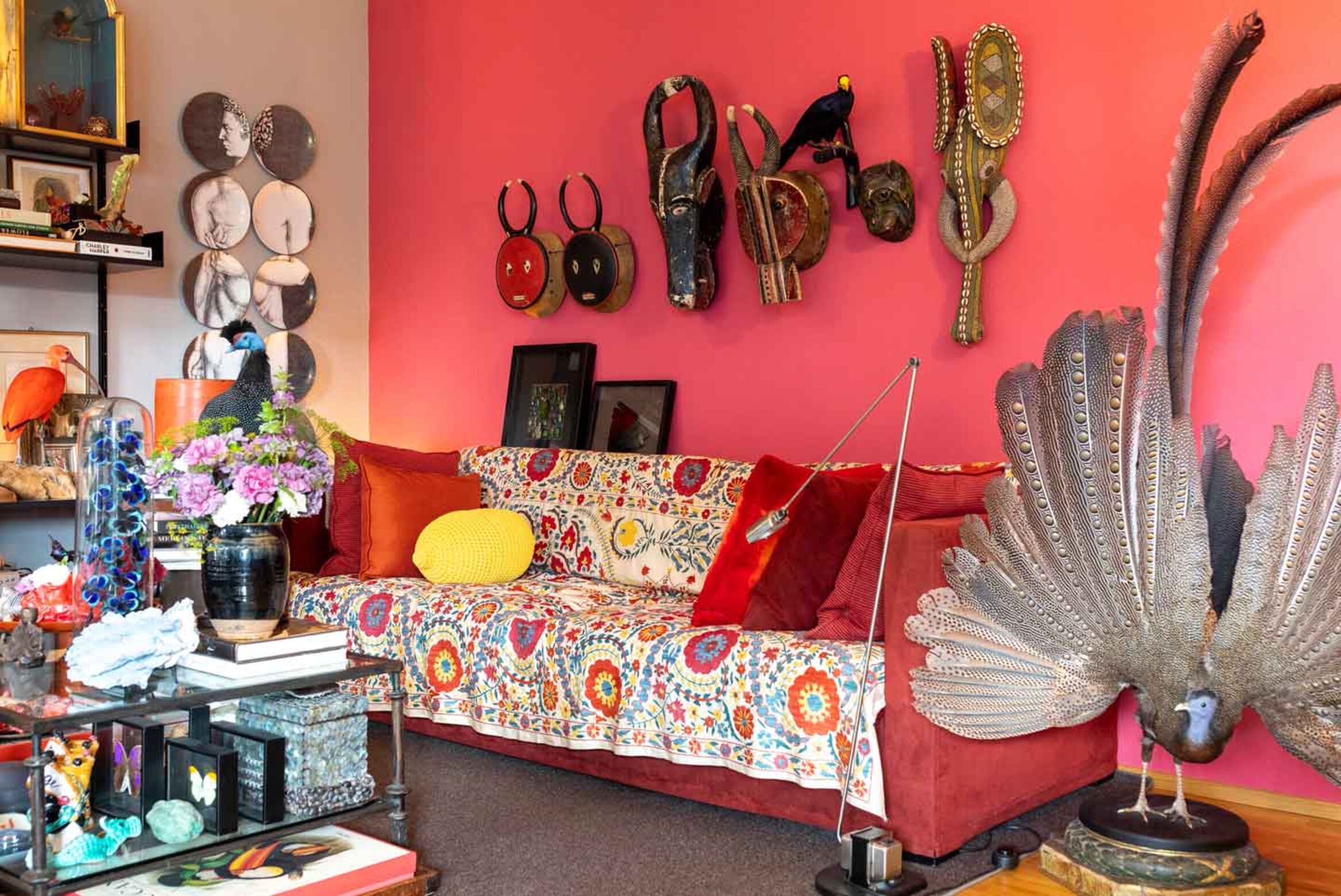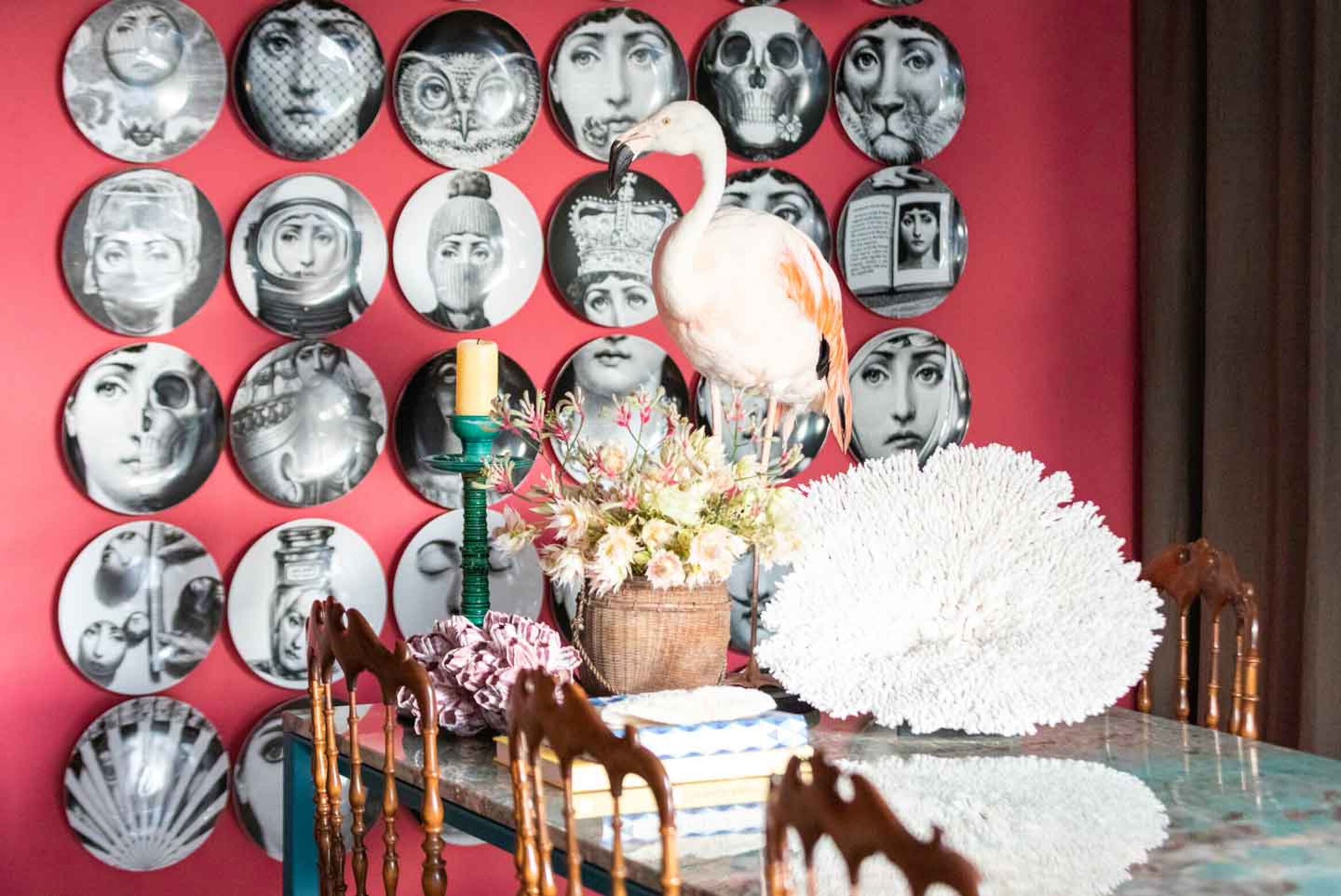 'You have to be flexible if you want to live in Zurich.'
'We liked the area, so we were looking for something close by. We found what we were looking for pretty quickly,' Christoph says. Although the pair aren't huge fans of modern buildings, they had to be flexible if they wanted to live in Zurich. 'You have to look at what you can afford and what's suitable in terms of commuting to work,' Alessandro explains.
They took over the four-room apartment at the train station in Binz. The largest of the three bedrooms has been converted into a multifunctional space. 'This is our working area, but we also have our cupboards and wardrobes here.' When they first moved in, the apartment was too cold, empty and uncomfortable for the couple, so they started to fill it with their own belongings. They started with vases, pots and flower boxes, which were placed on the large terrace. Christoph is a florist and was looking after lots of shrubs and flowers at the time.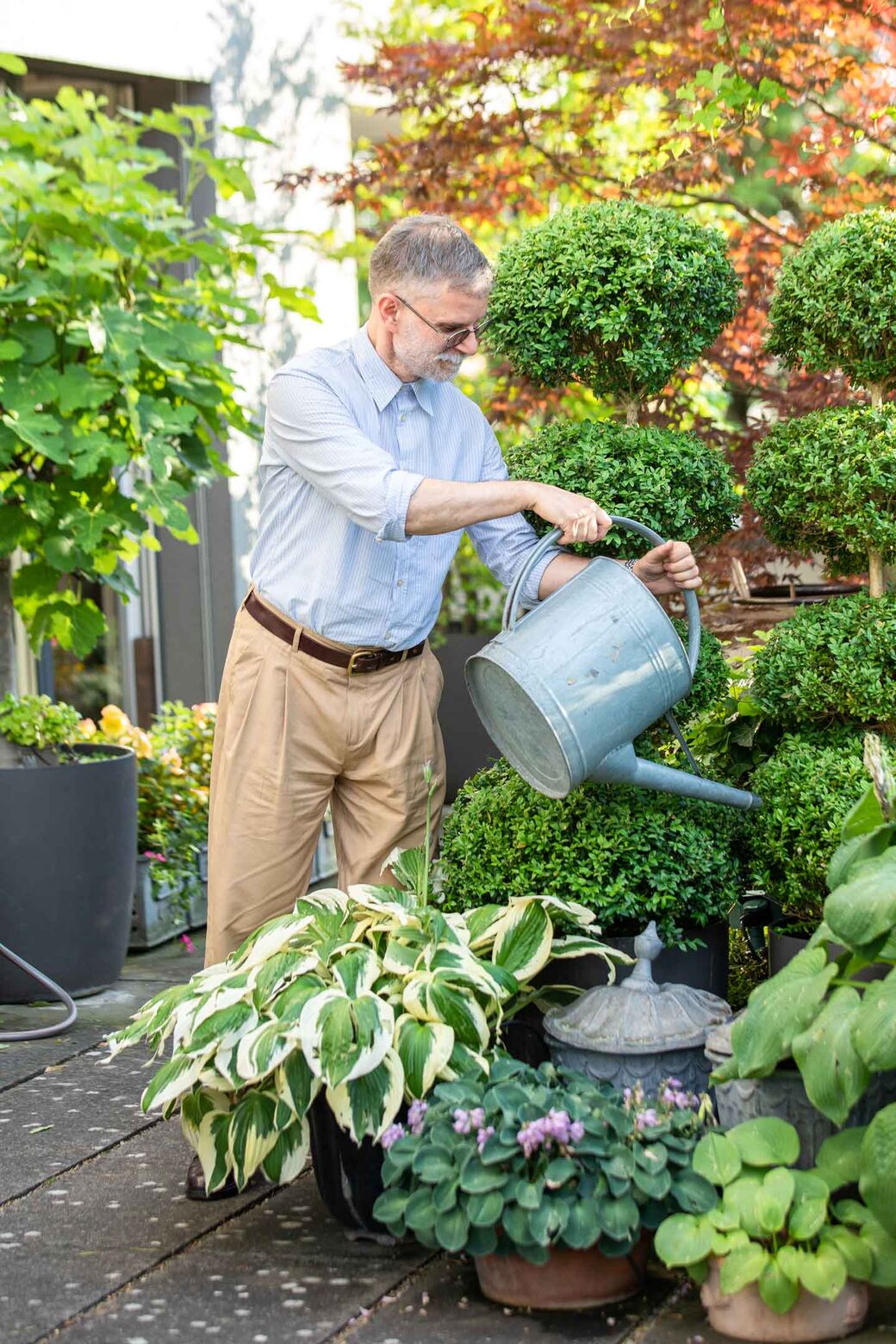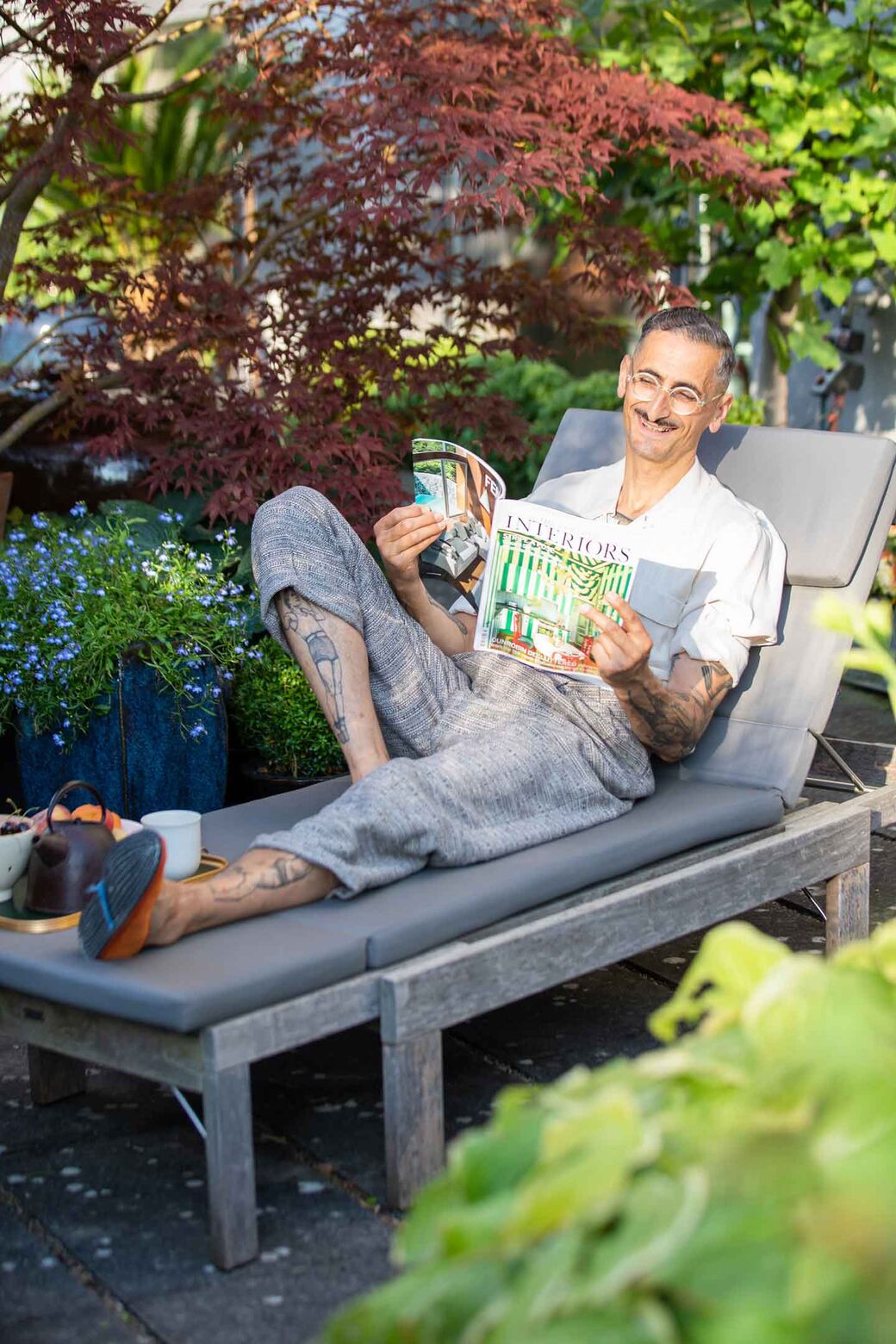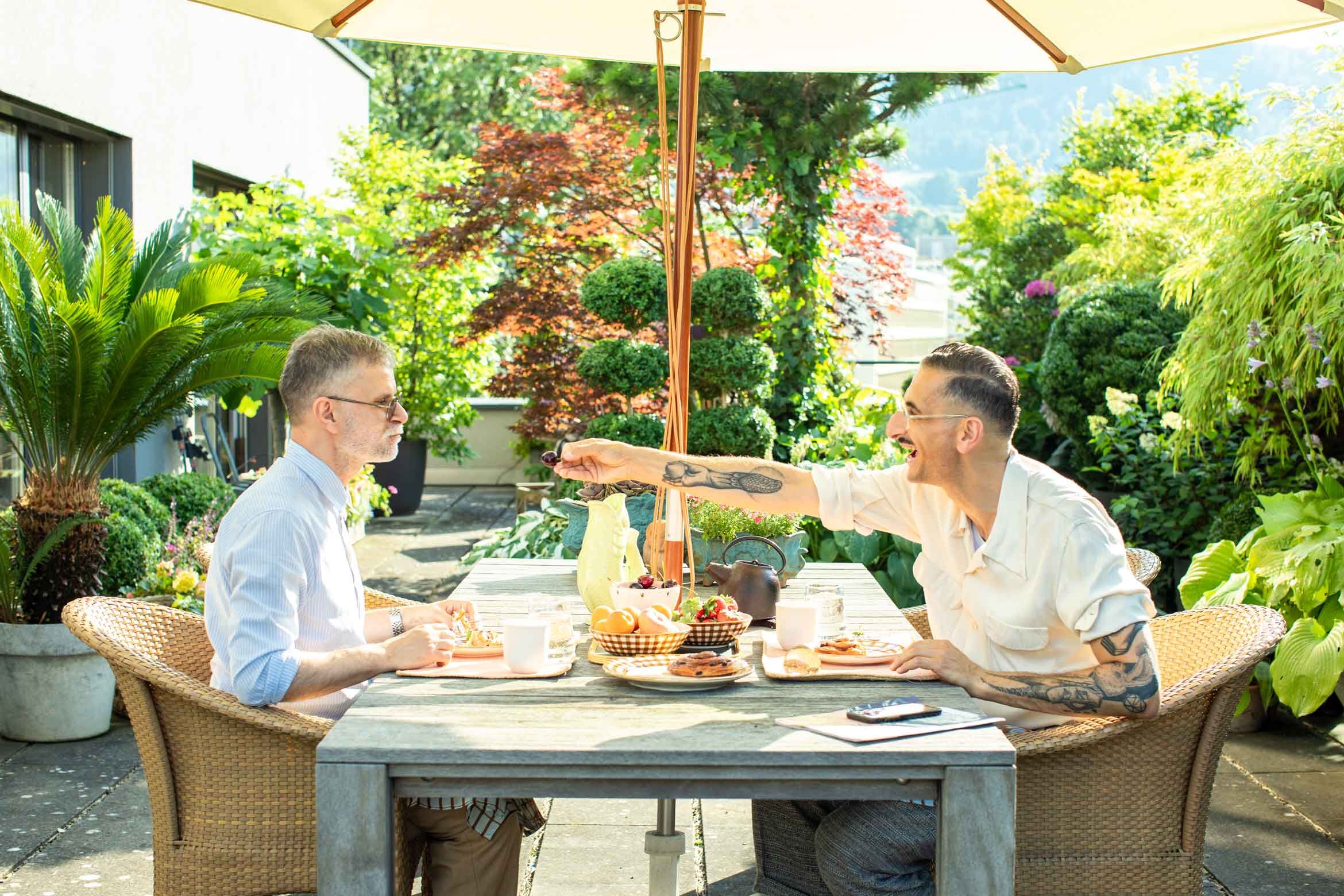 'We even had to get a crane for the bigger ones. Otherwise, we'd have never got them in,' he says. More and more plants have been added to their collection over the years. Now their terrace feels like a lush green oasis. 'We really appreciate this space and we love spending time here. Especially during the pandemic, it was an absolute privilege.' However, it can get uncomfortable quite quickly during the summer when the terrace is battered by thunderstorms. 'Some of the plant pots have already bitten the dust. Our big maple tree has even been knocked over a couple of times.'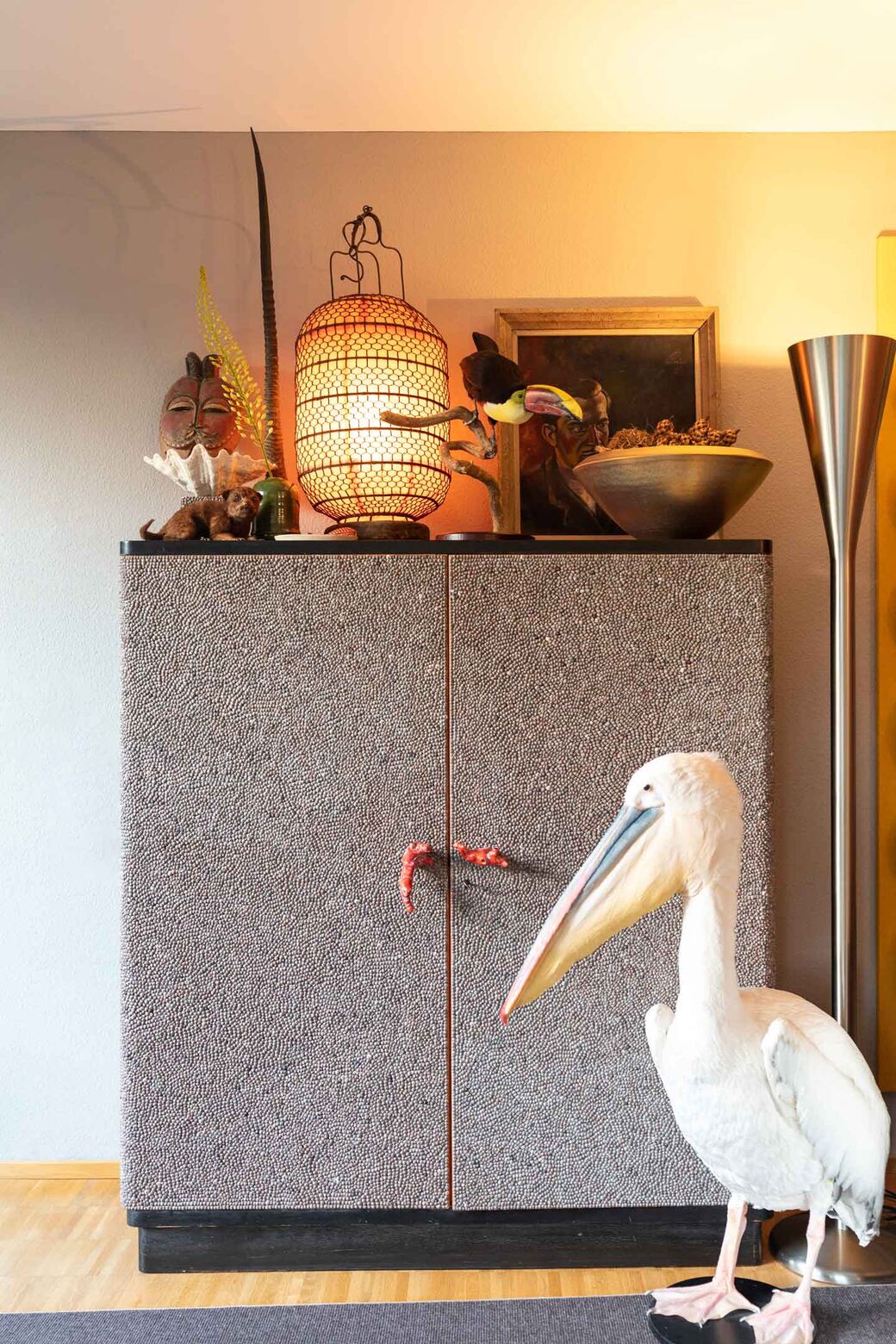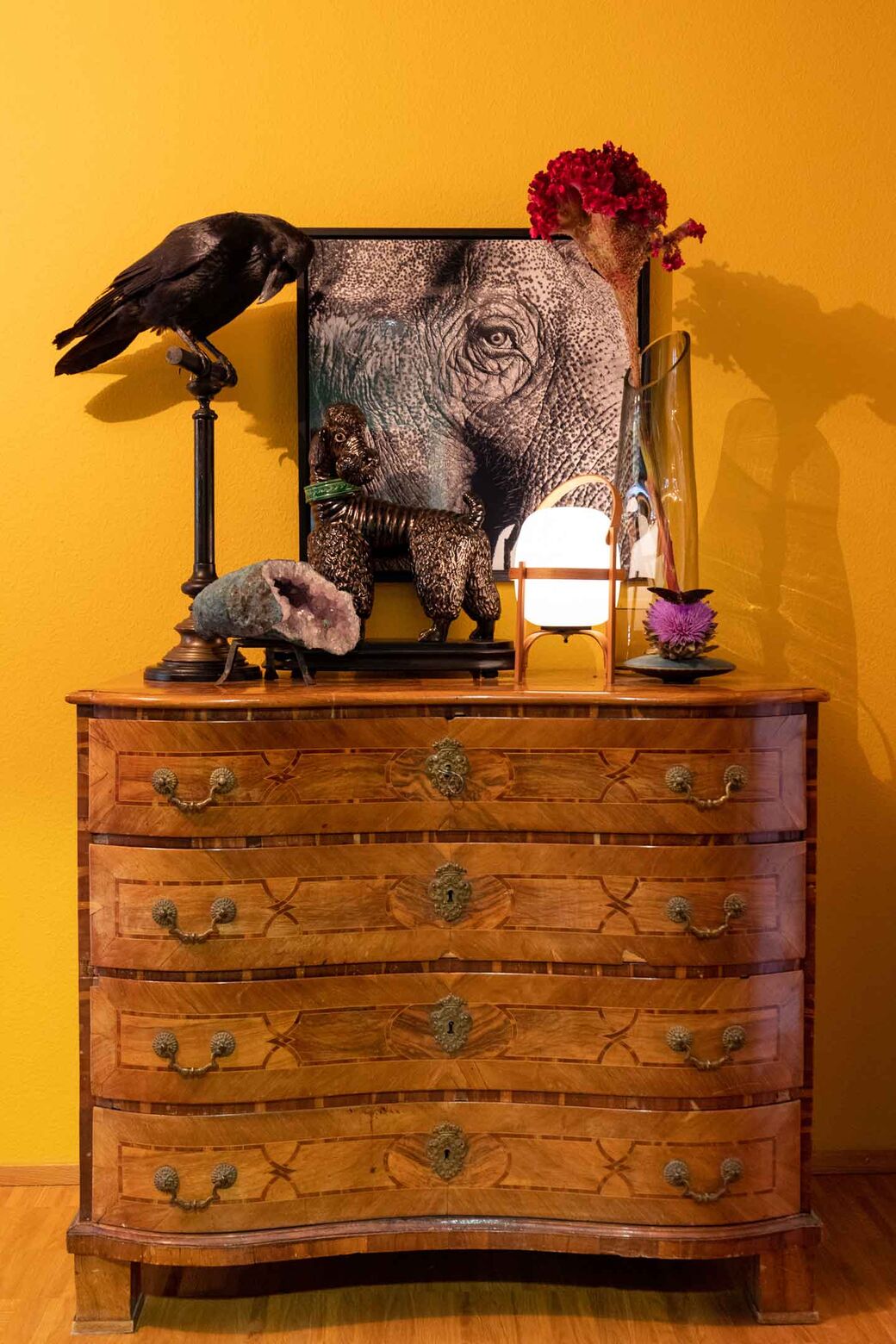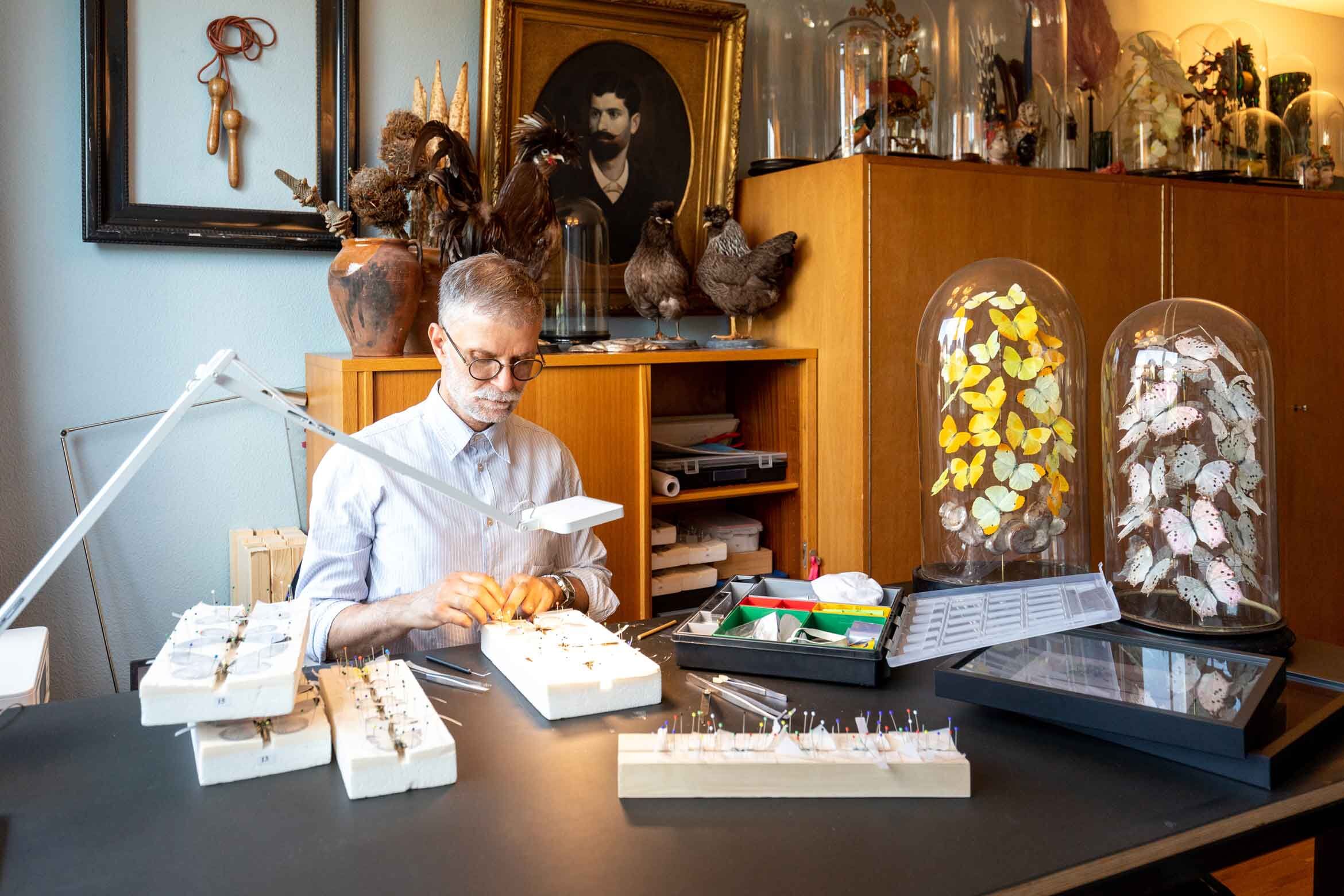 'Christoph has a passion for collecting things.'
The pair don't just have a myriad of plants in their collection. 'Christoph has a passion for collecting things,' Alessandro explains. 'I love living in beautiful surroundings too, and filling the rooms with small trinkets.' The most impressive part of their collection is probably the assortment of taxidermied animals that can be found throughout their home. Stuffed chickens and cranes stand in the hallway, a rabbit squats on the floor, there are huge beetles and colourful butterflies in display cases. These items, along with the vases, pictures on the walls and the carefully selected pieces of furniture, make you feel like you've been transported to a different world.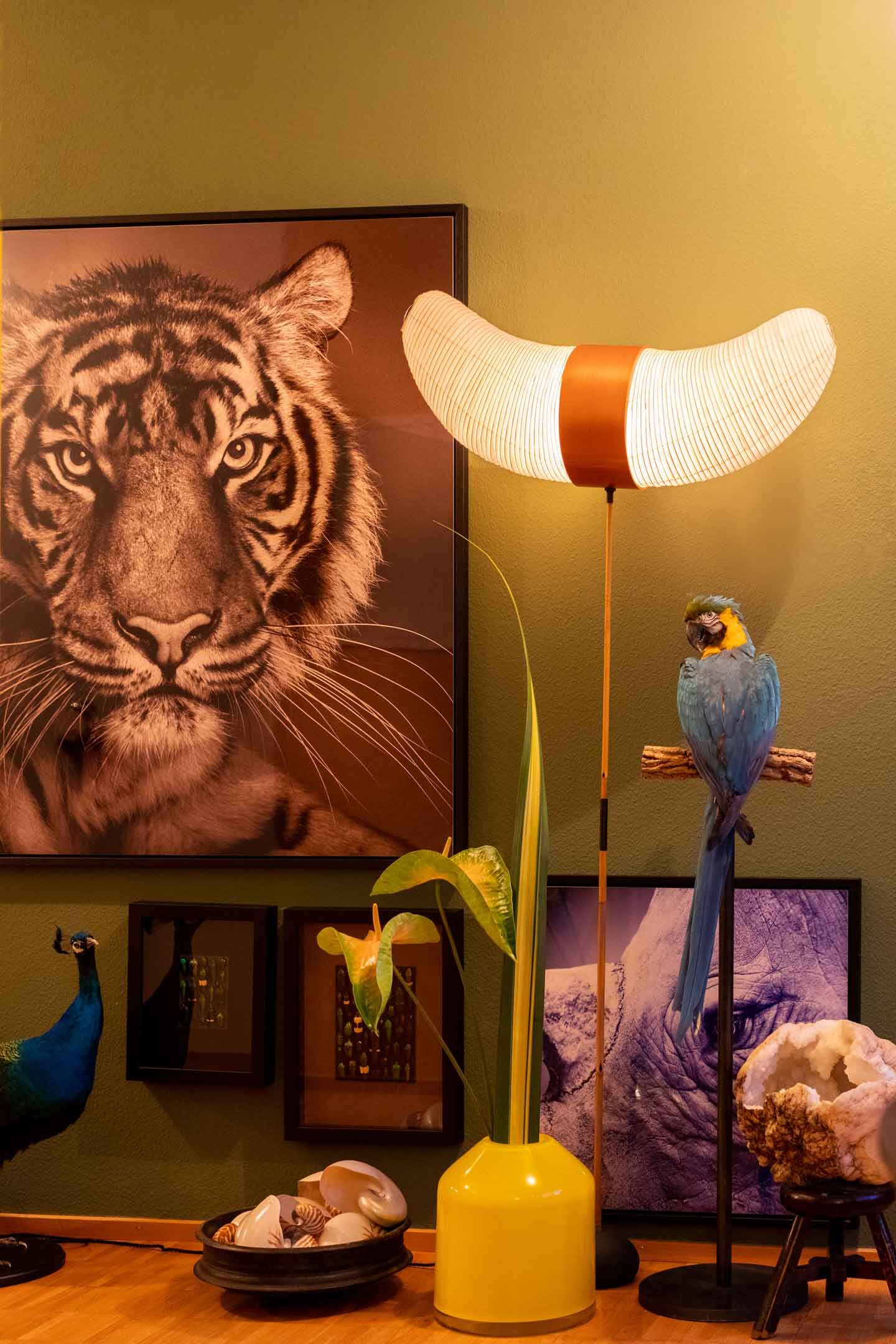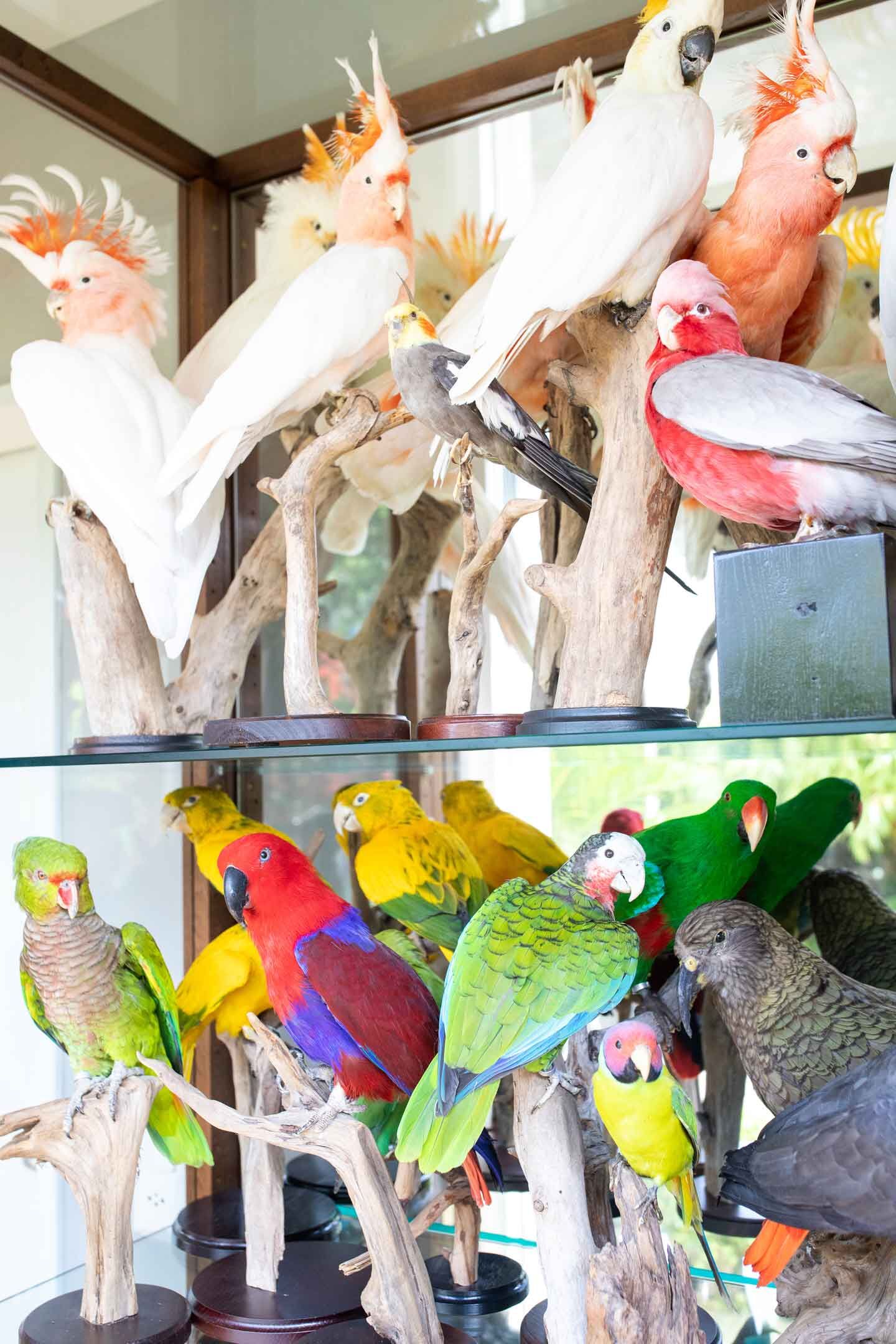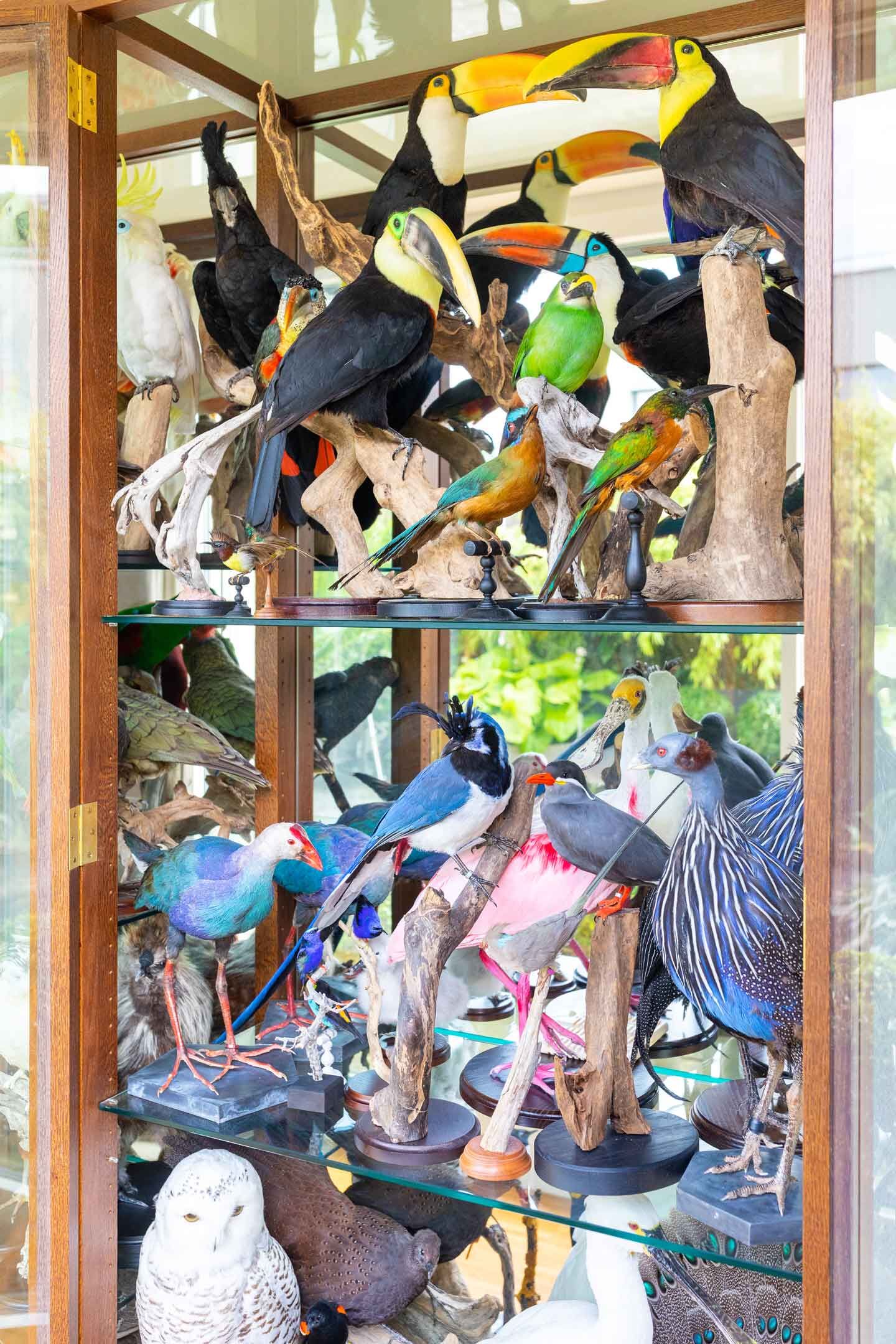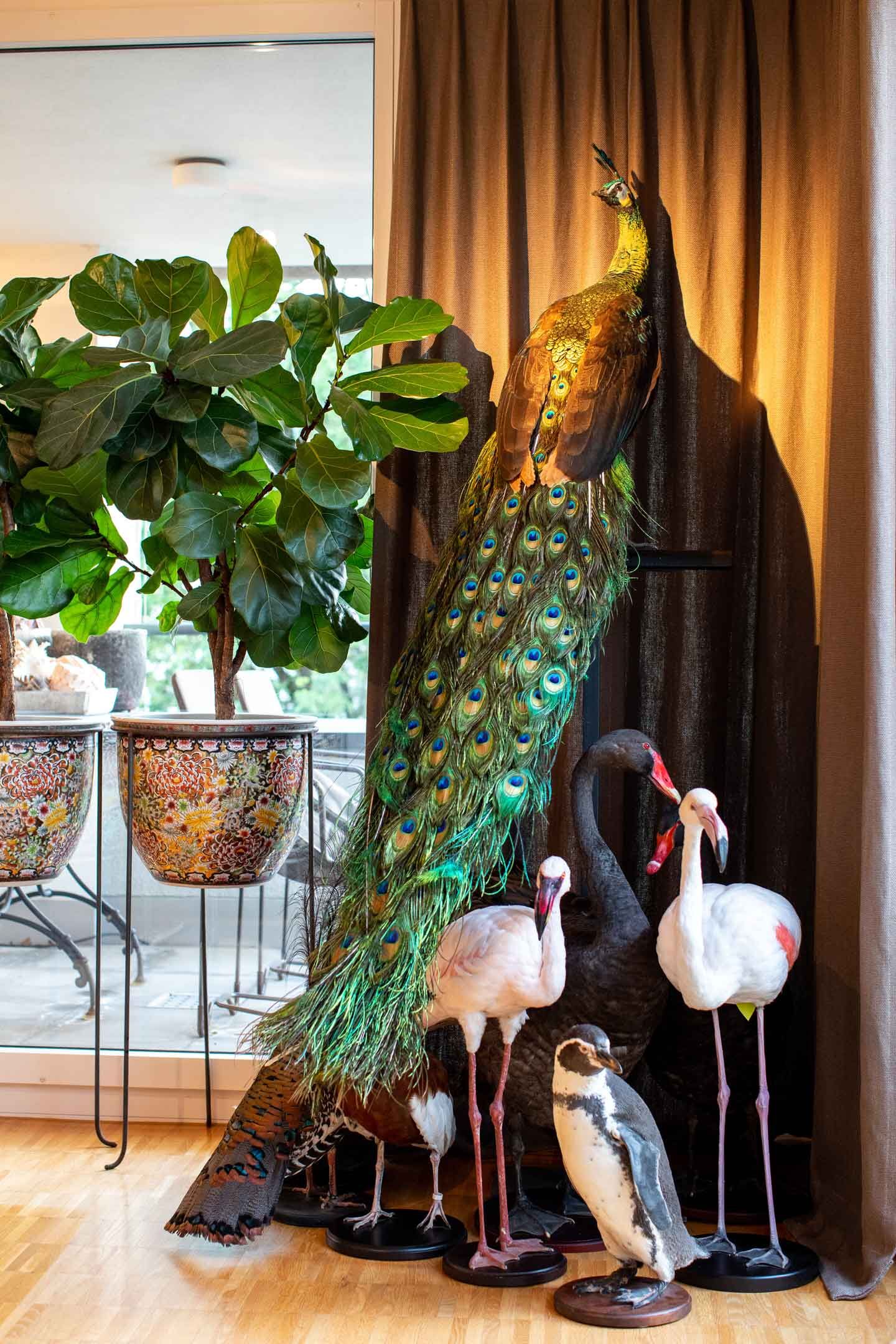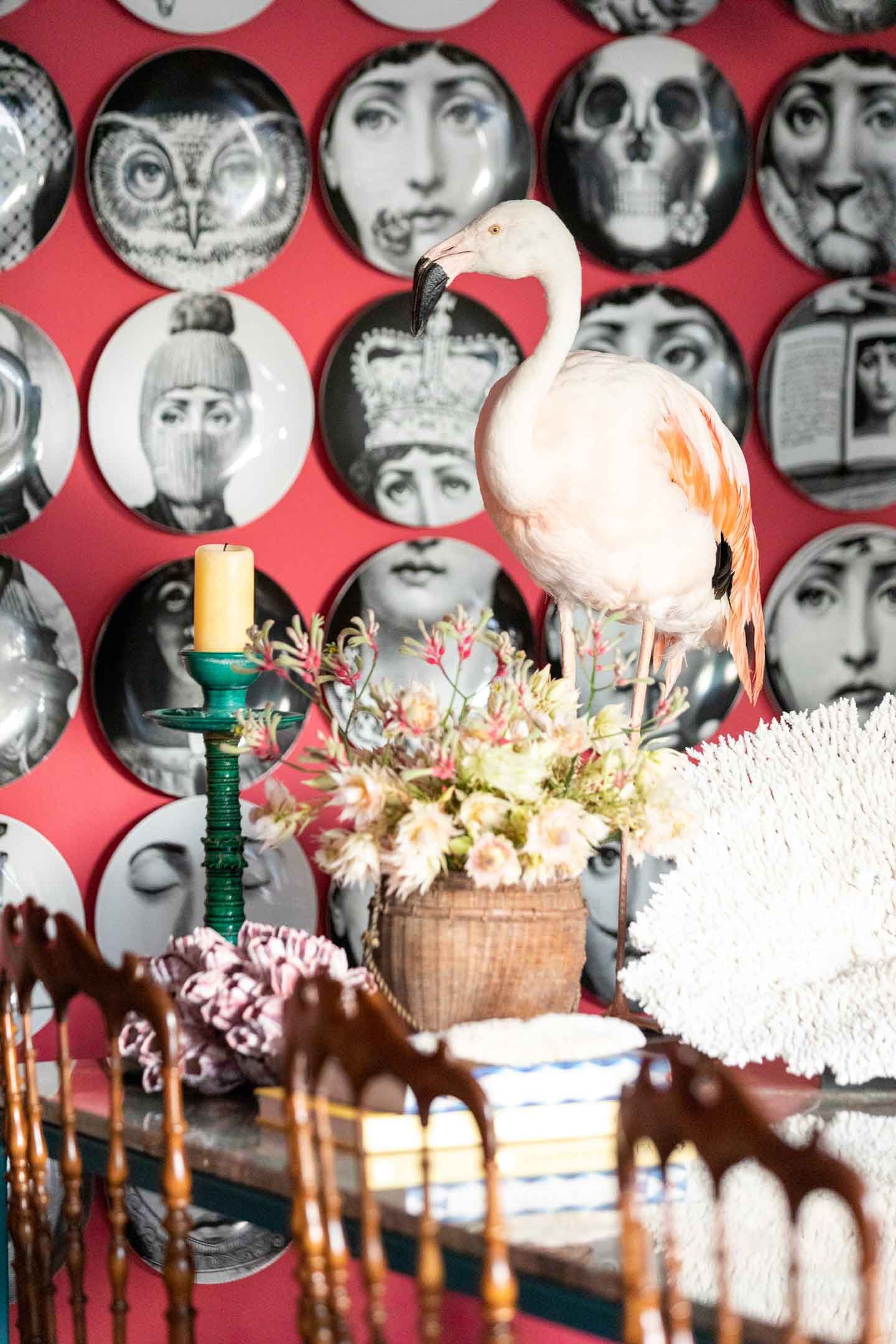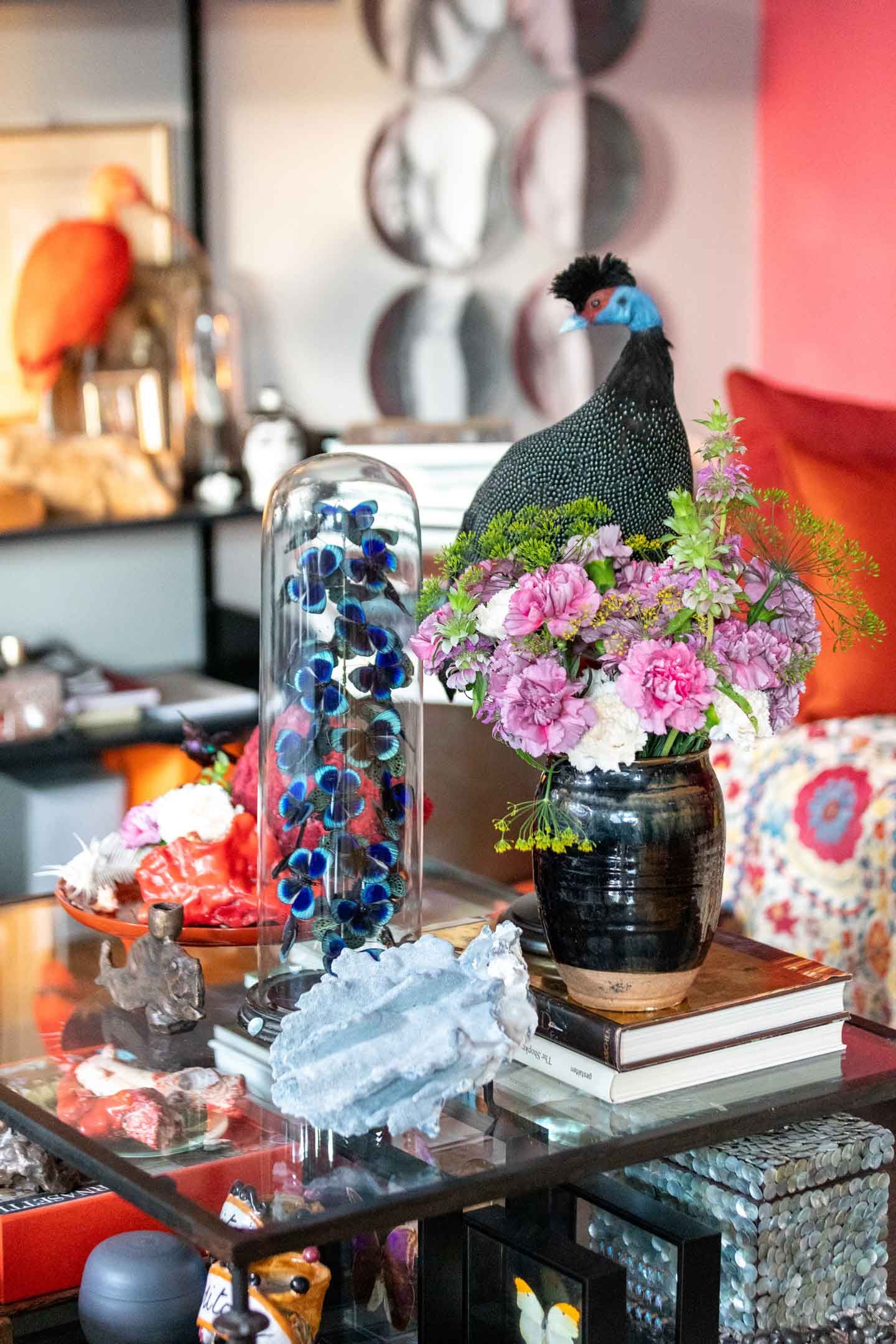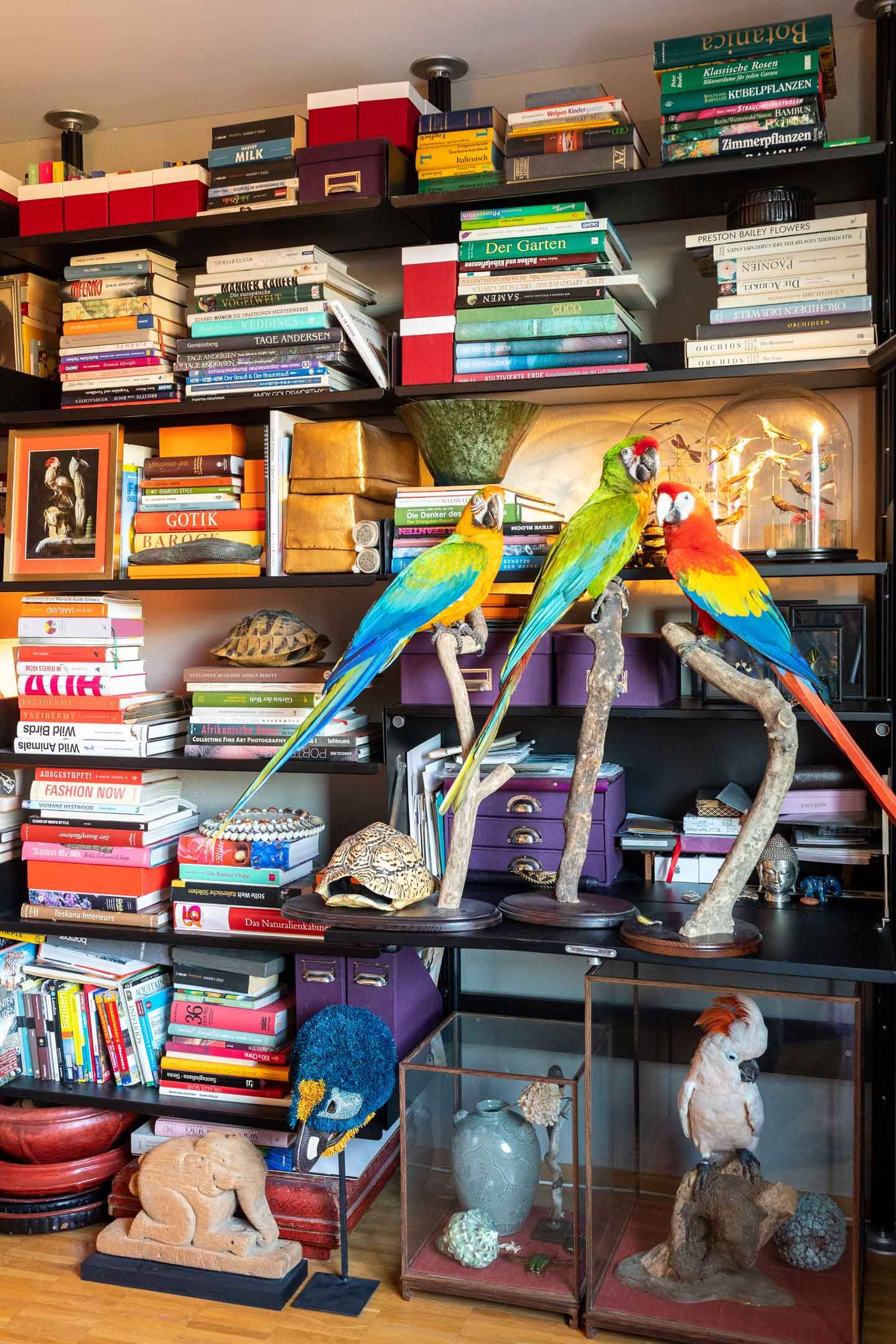 Meanwhile, almost every square inch of Alessandro and Christoph's collection has been filled. 'If we see something we want to buy, we have to think about whether there's still enough room in the apartment for it first,' Christoph says. Having all of these furnishings, stuffed animals and furniture is only annoying when they have to clean, according to Alessandro. 'Things sometimes fall over when you vacuum. That's why we don't have a cleaner. It'd be cruel, with all of our things.'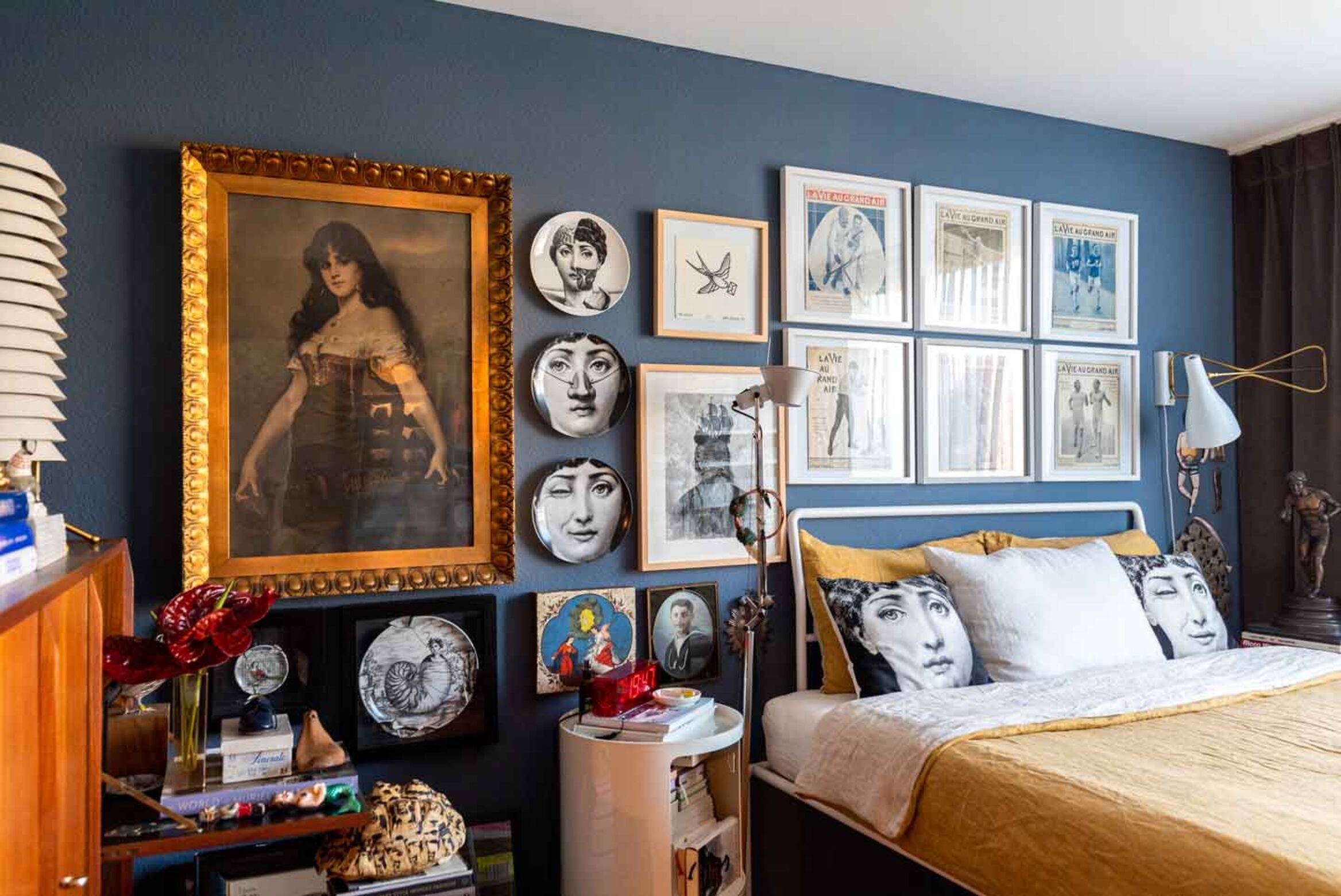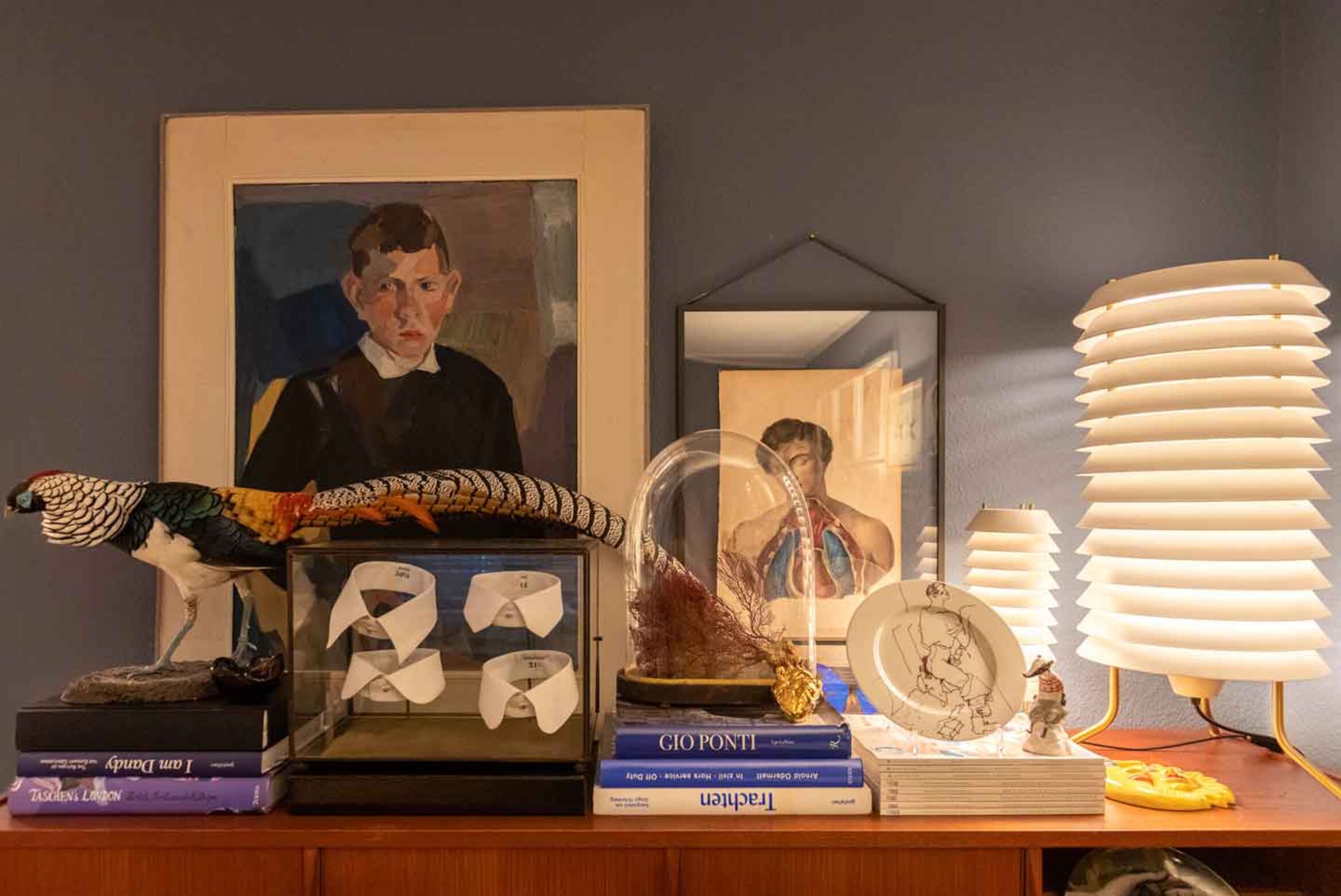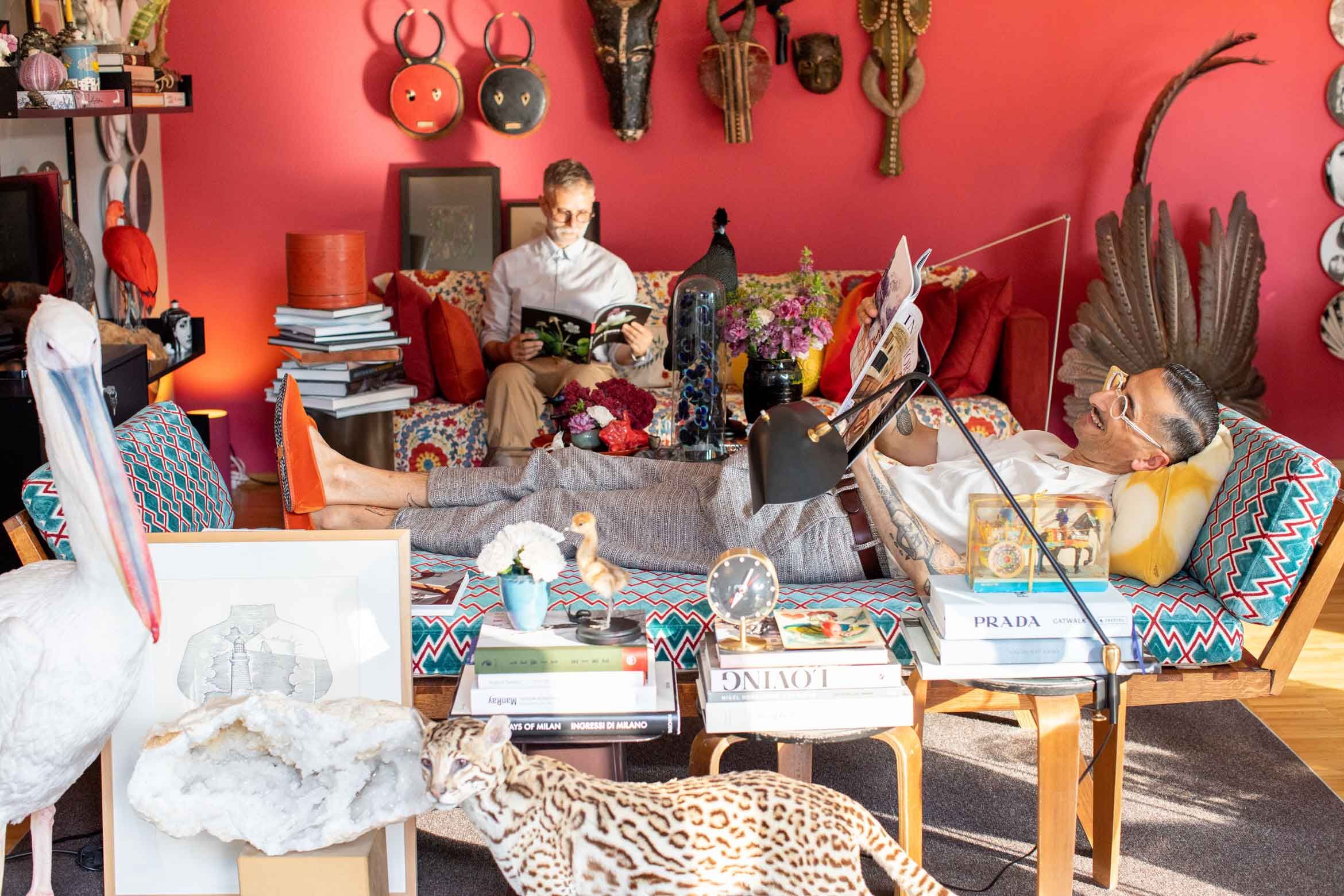 It's important for Christoph and Alessandro that you feel at home. They couldn't imagine moving out of this apartment now. 'We wanted to create a refuge, somewhere where you can recharge your batteries. A place where we feel good. We think we've managed to do that,' Christoph explains. The pair don't want to live without all of the trinkets, animals and decorations in their apartment. 'It really bothers me when I notice that something isn't in its usual place. Every single piece in the apartment is close to my heart,' Alessandro says.
View posts by interests, or use the proximity search and additional filters.
Try it out
.
Save posts as favourites – simply click on the heart symbol in the upper right corner of the post.