Villa Campell: sleep soundly right in the middle of the city
Whether it's for a weekend trip away or a longer stay, guests from all over the world feel at home in the spacious studios at the centrally located Villa Campell. That's all down to the experienced hosts Luzia and Durì Campell. Their popular bed and breakfast is equipped with the latest technology and is run sustainably.
'Our guests wake up to the sound of birdsong – right in the middle of the city,' says Luzia Campell. She runs the Villa Campell bed and breakfast in the centre of Zurich's Kreis 6 together with her husband Durì. The couple rent out three roomy studios on the top floor of their home. But they don't just do it for the money, as Luzia points out: 'We want to share the space that we have.'
The Villa has been owned by the family for generations. Durì's father even grew up in the house. The guests love this. 'In our fast-paced modern world, it is rare to find a house that has been lived in by the same family for generations,' says Luzia. She and her husband enjoy chatting with their guests. Some want insider tips for exploring Zurich, while others even eat their evening meal together with the family. 'One Australian woman liked taking one of our dogs out for a walk,' recalls Luzia. Those who prefer a more solitary stay are, of course, left to their own devices.
The studios are all approximately 30 square metres and have their own private bathroom.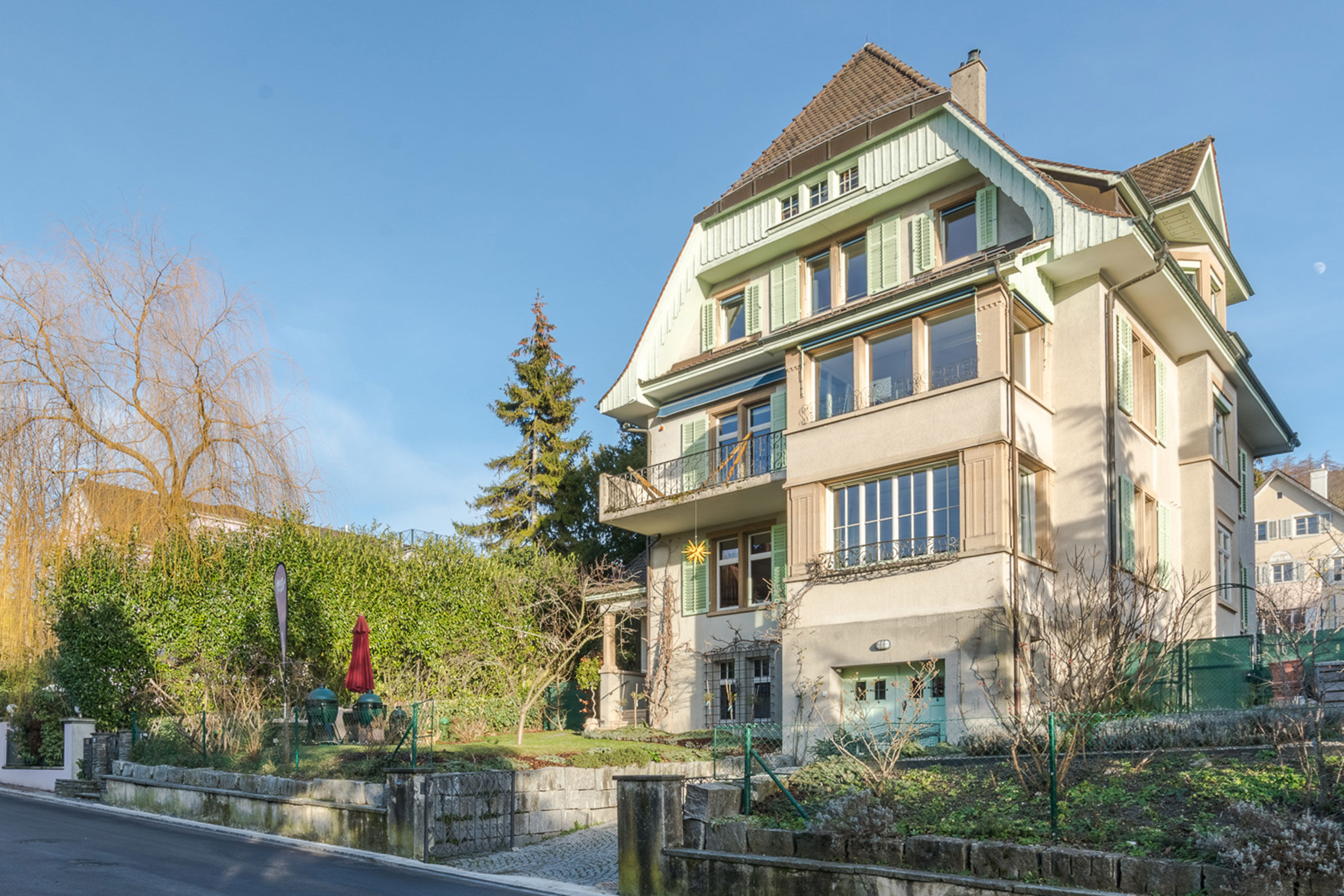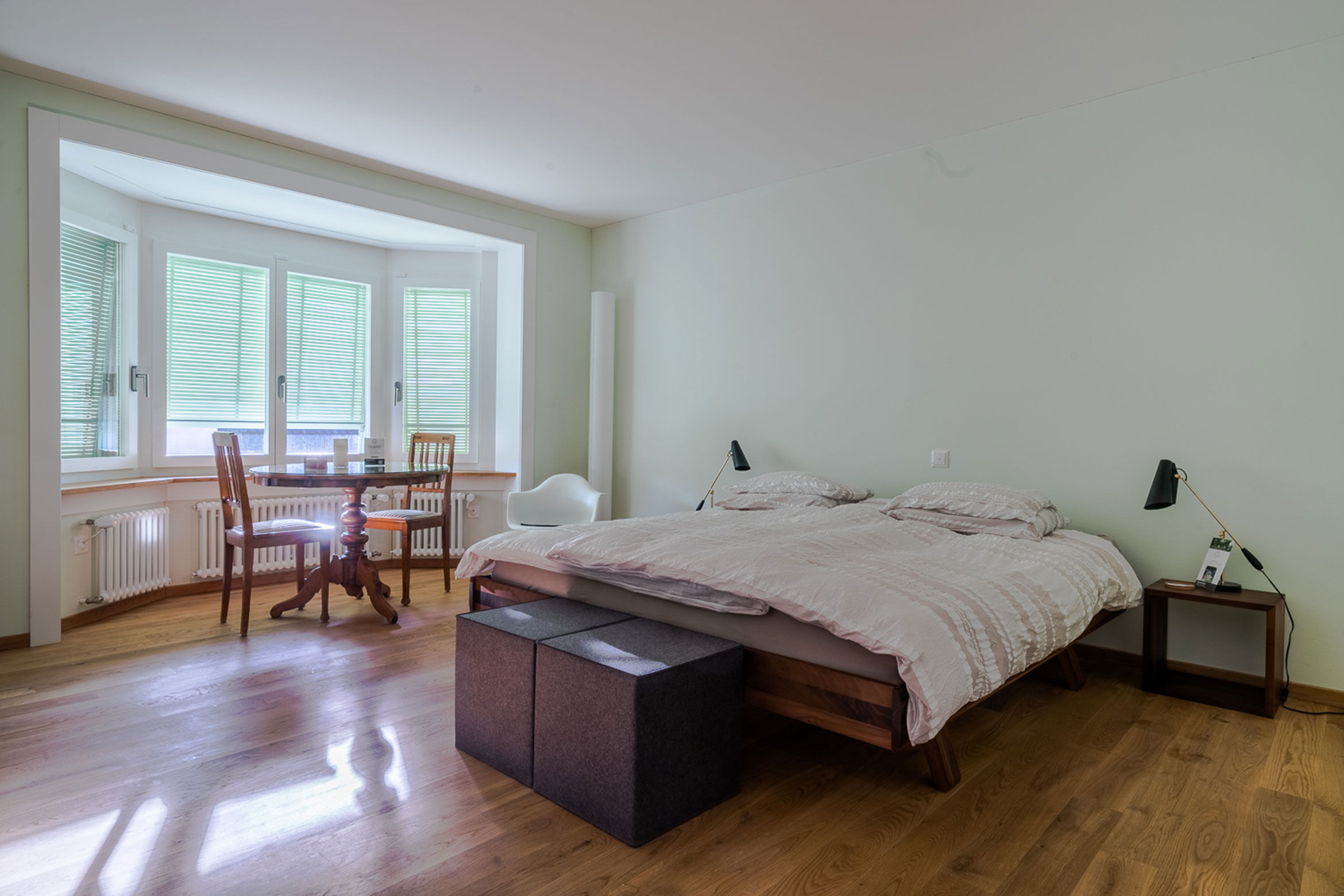 The studios have been available for over a year. They are all approximately 30 square metres and have their own private bathroom. They are also equipped with a high-quality coffee machine and a silent refrigerator – and all appliances have the highest possible energy efficiency rating. The furniture is mainly sourced from Swiss companies – the beds are from Hüsler Nest and the tables and sideboards came from the Zurich joinery Reseda, for example. They made the furniture to measure. 'It was important to us that the studios met the same standards that we have for our own home,' explains Durì.
'We always get the best reviews on Airbnb and received Superhost status after just one month.'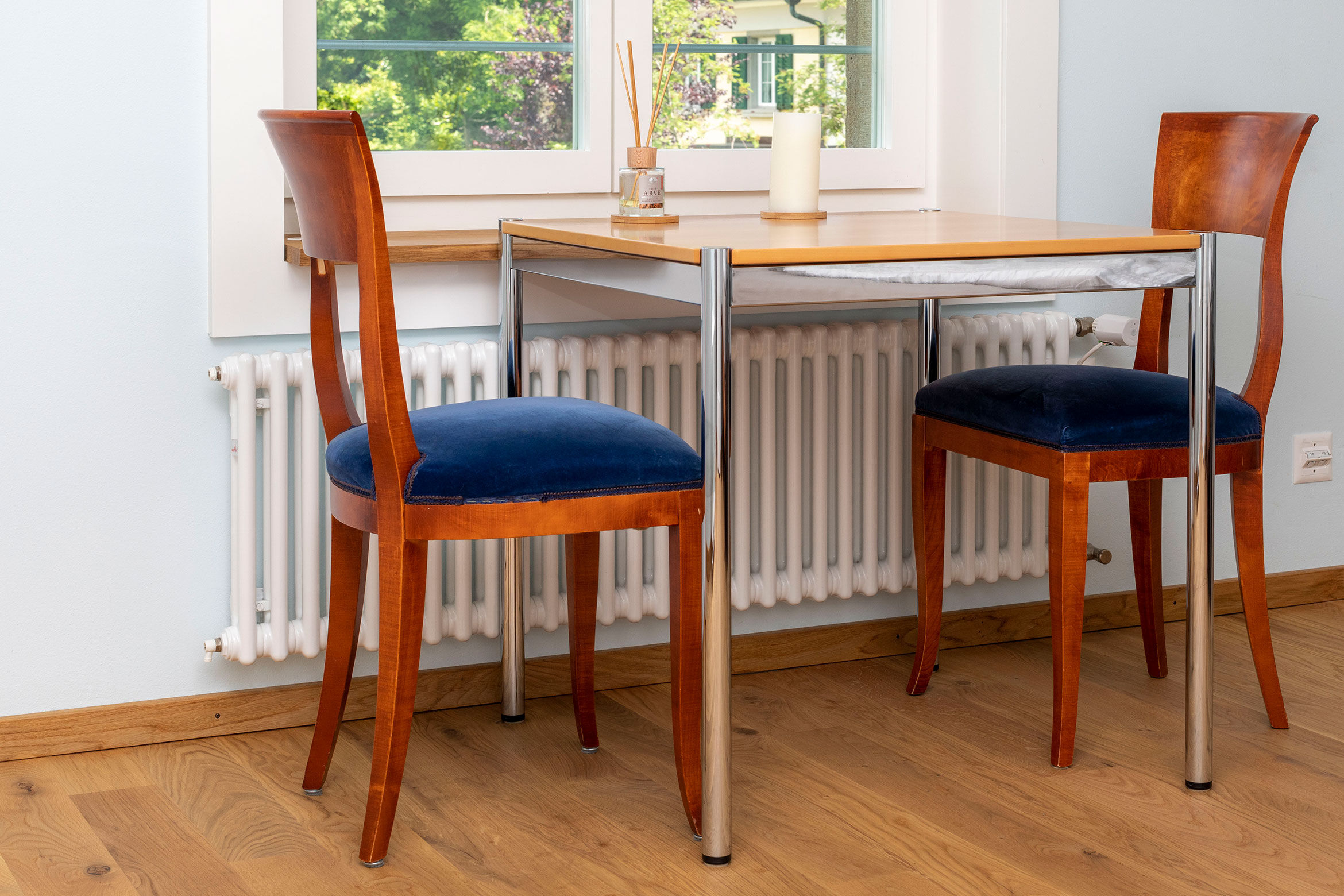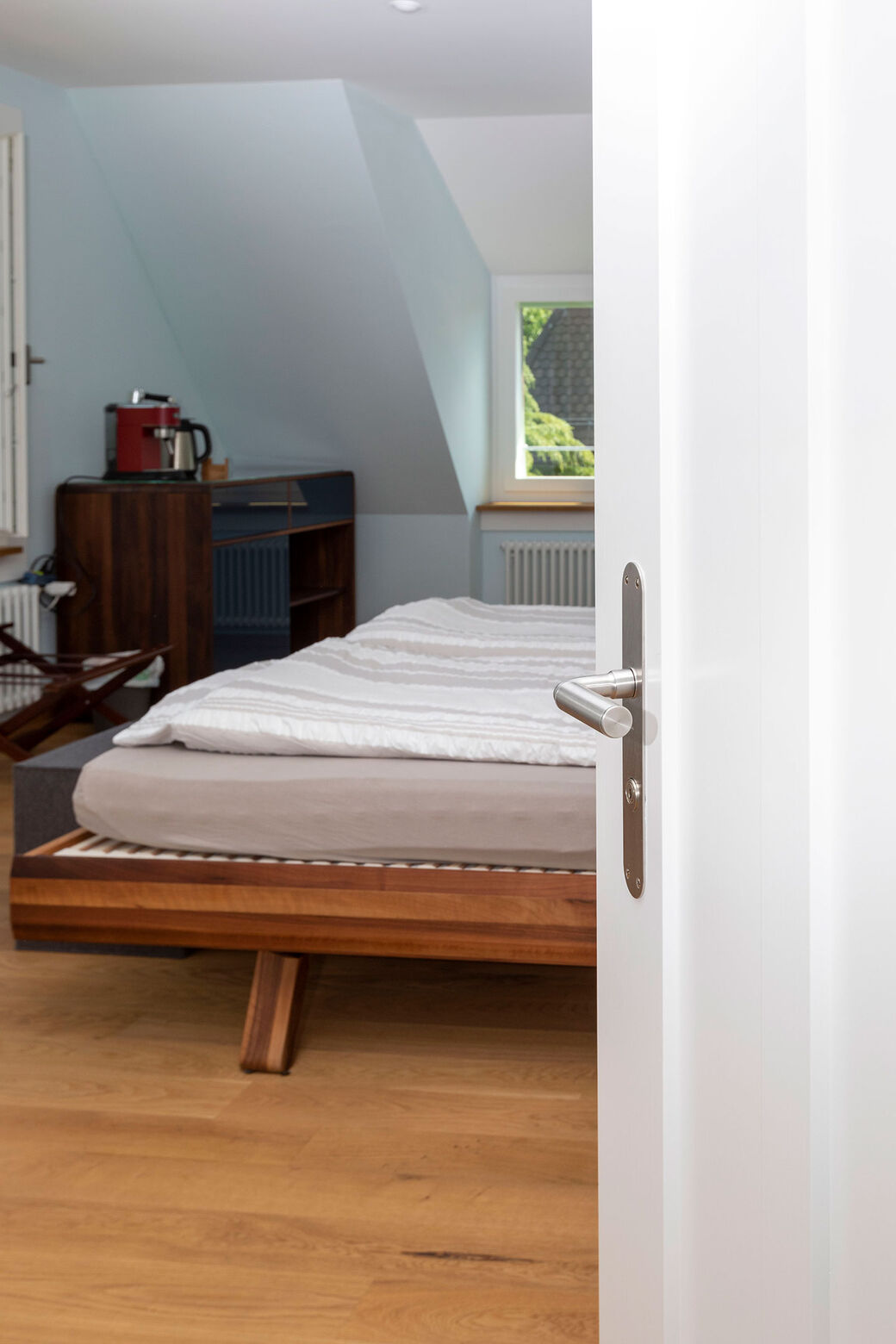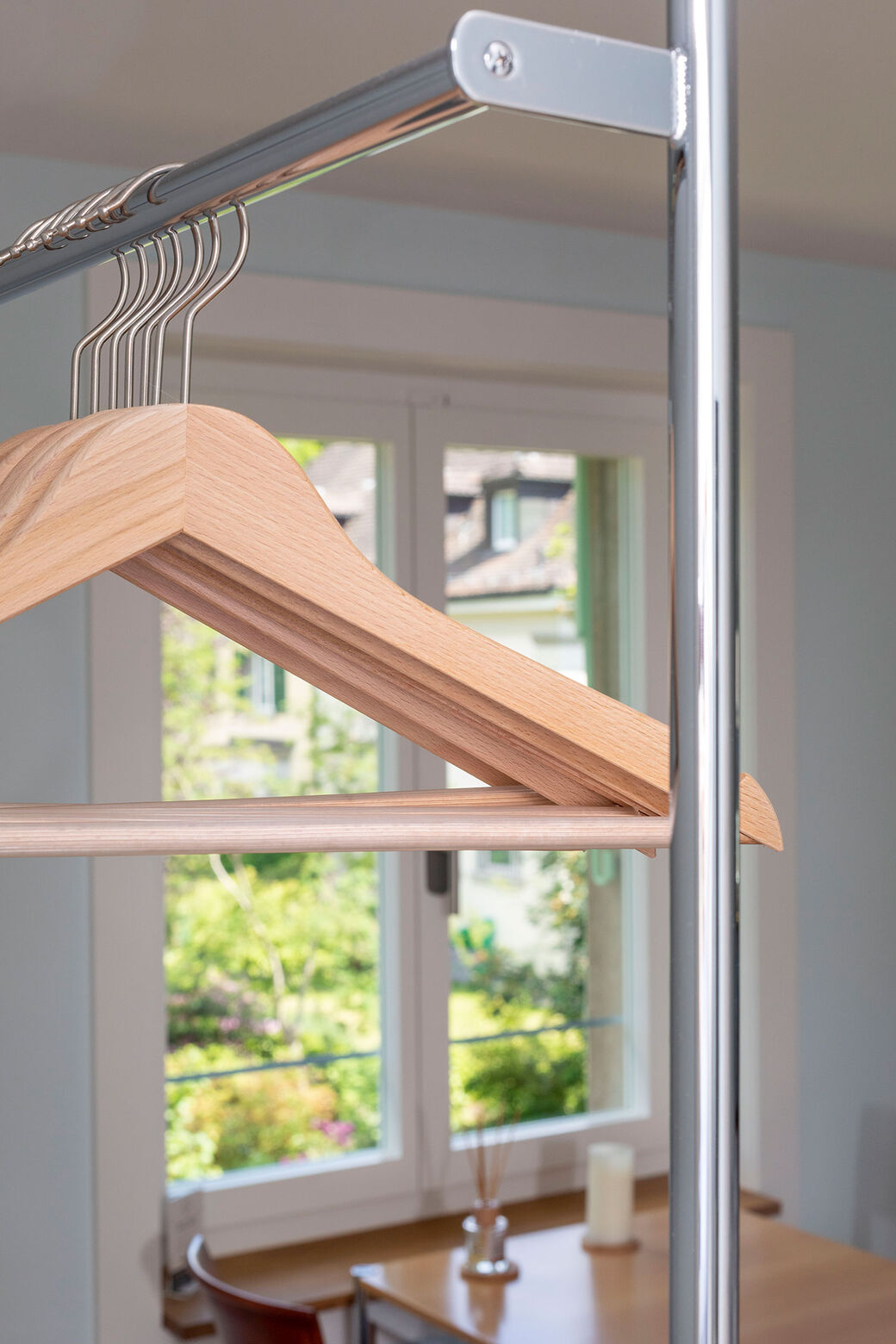 This meant the studios needed to be renovated in a way that was ecologically and environmentally sound. For example, they only used sustainable paints with a milk serum base. The flooring is unsealed and made from European FSC wood. 'Sustainability is important to us,' says Luzia. She and her family live as greenly as they can. 'We renovated our own home in sync with nature 20 years ago.' They also only use organic cleaning products. 'We always get the best reviews on Airbnb and received Superhost status after just one month,' says Luzia. 'And not just because of how clean the rooms are.' Guests who book a longer stay at Villa Campell have their studio cleaned once a week.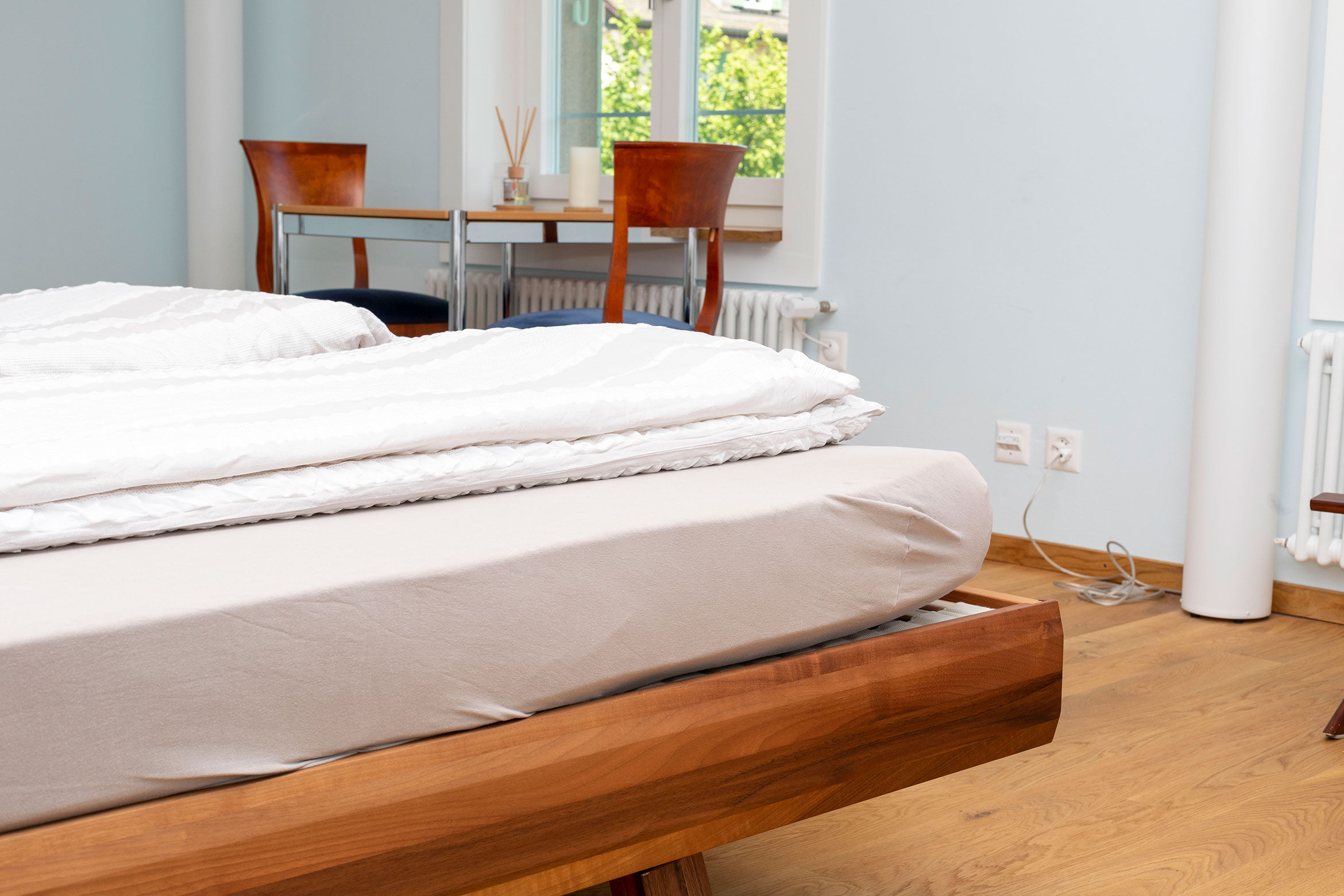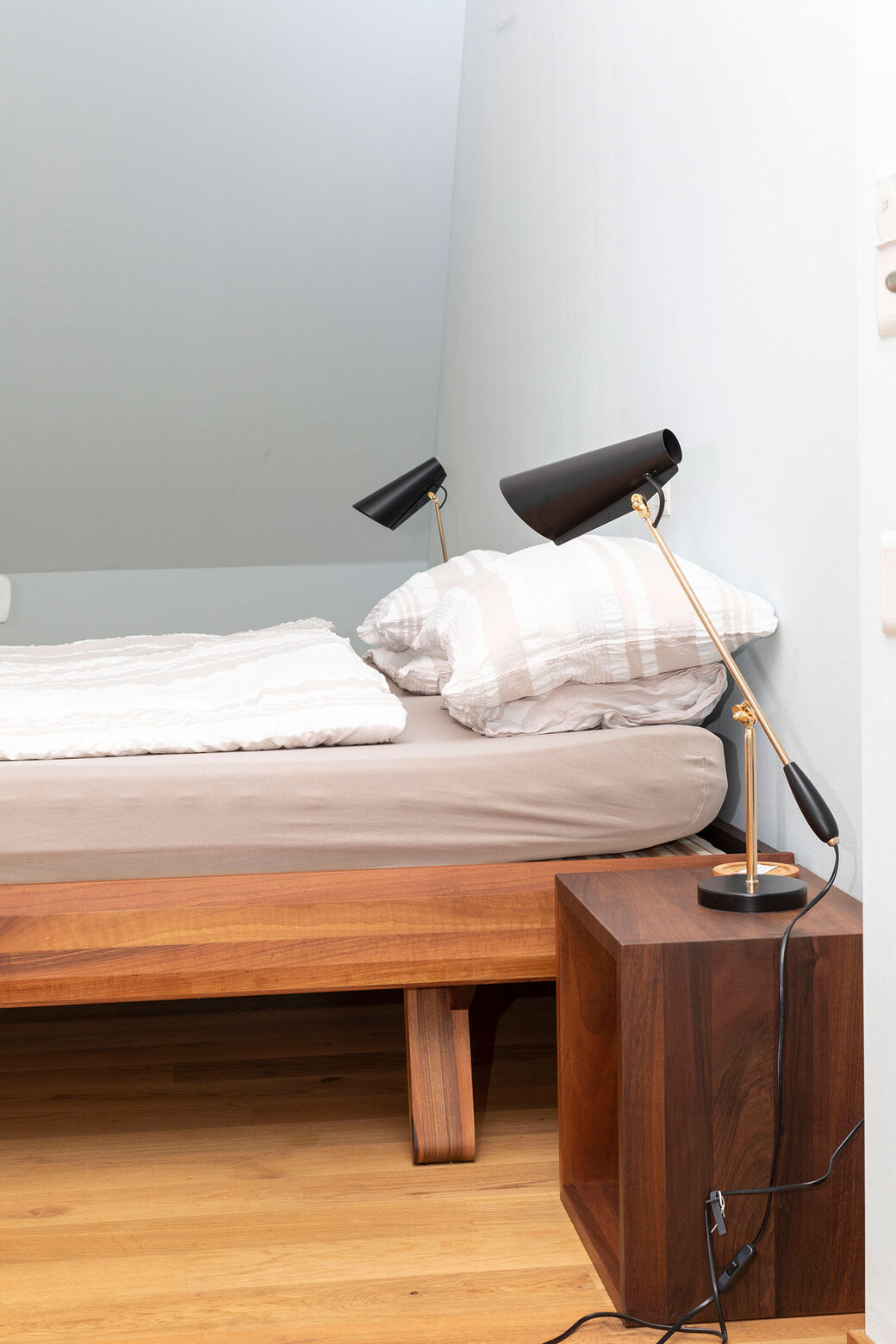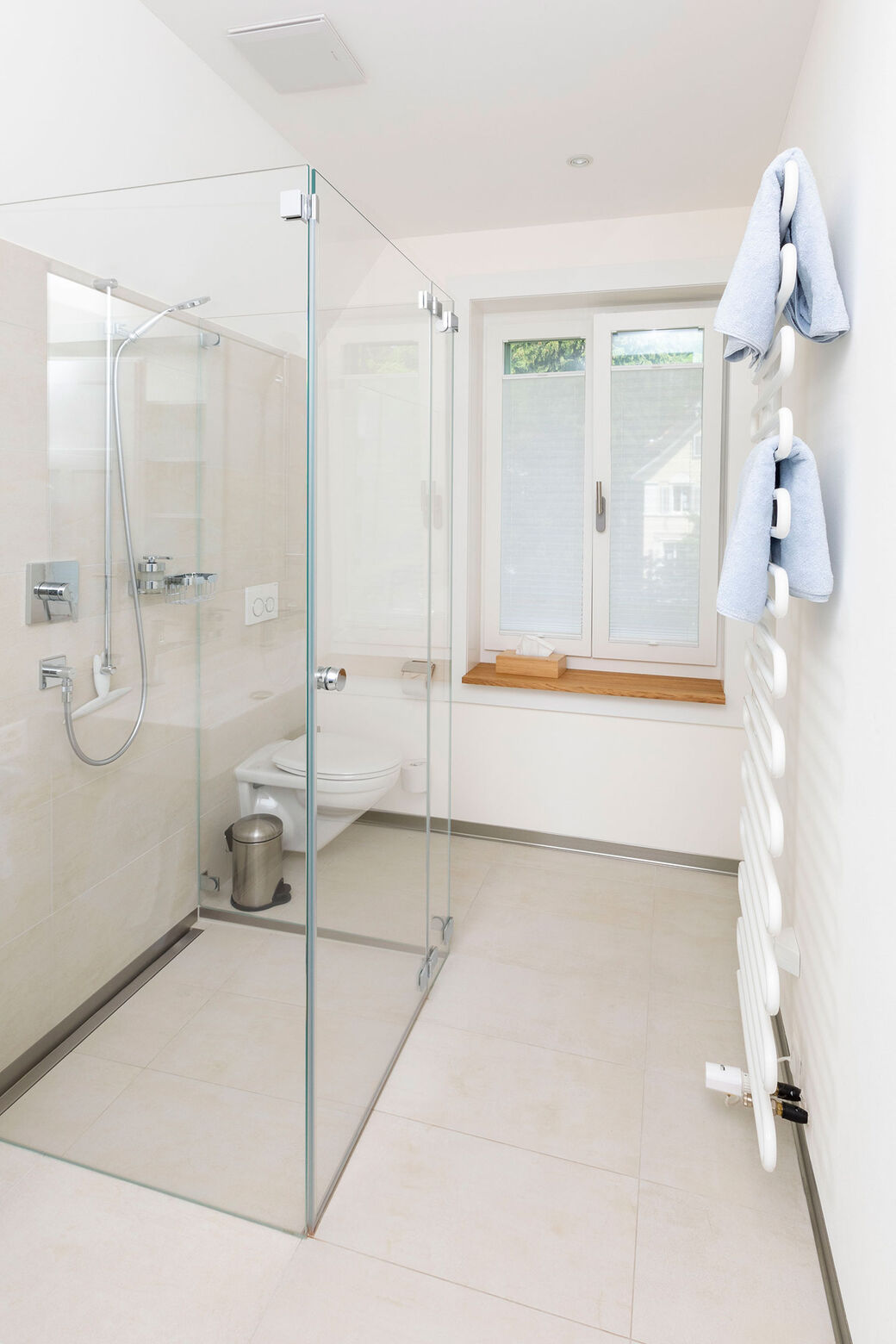 Villa Campell is a smart home. For example, the heating system is self-regulating. 'If no one is at home, the temperature is reduced automatically,' says Durì. Access to the house is also controlled electronically: Guests are given a code by the Campells ahead of their stay. They can then use this code to enter the studio they have booked. 'This means guests can check in and out at their leisure,' says Luzia.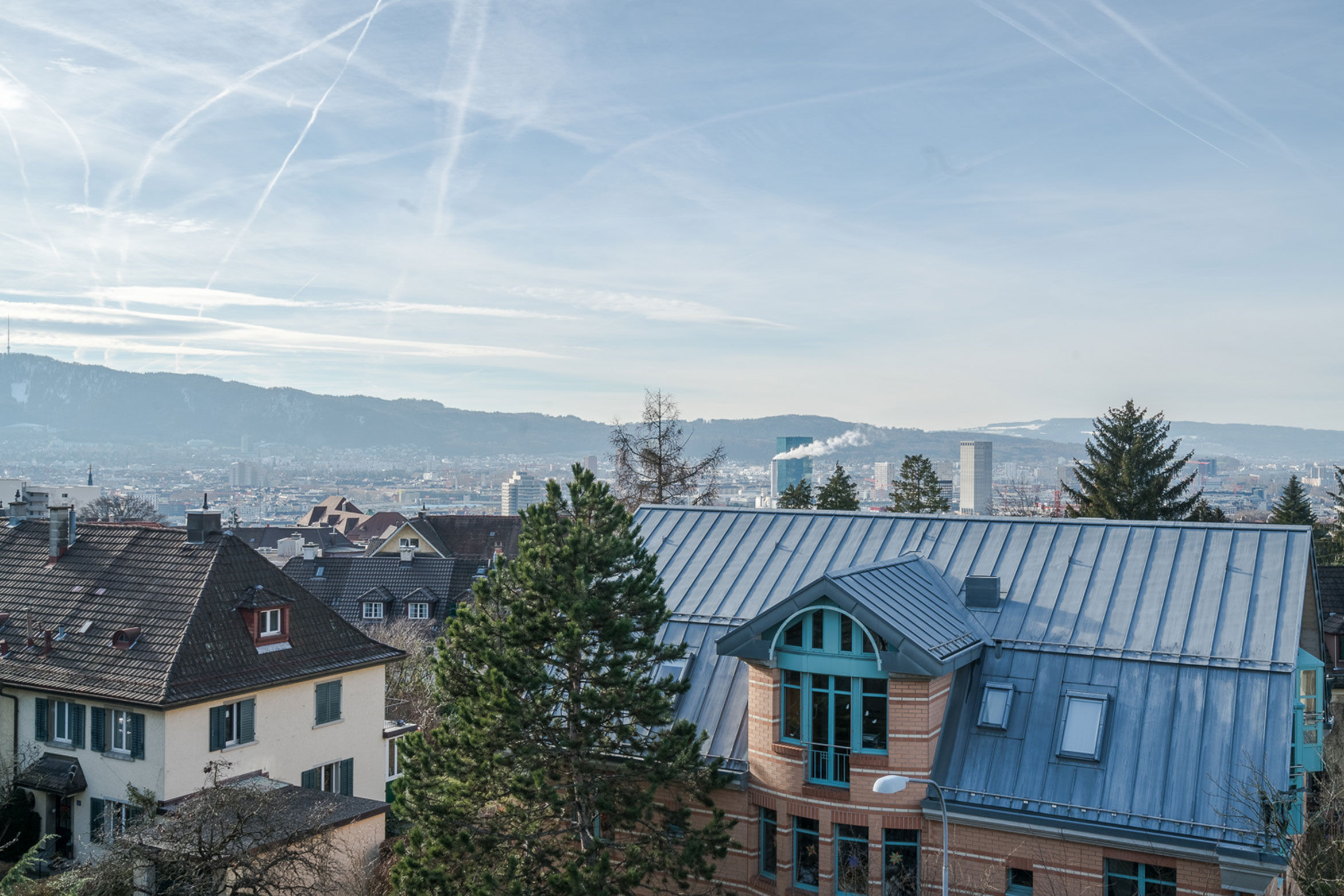 Durì and Luzia's three spacious studios are booked by all kinds of people. Some are interns working at one of Zurich's major corporations for several weeks at a time. Others may be guest lecturers and students who love how close the house is to the university and the ETH. Relatives of neighbours and tourists also come to stay. They come from all over the world.
'We have gotten to know the needs and expectations of various different nationalities,' says Luzia with a laugh. The hosts are happy to accommodate special requests from their guests. It's also possible to add a breakfast to your stay. 'Some of the ingredients even come from our own garden,' says Durì. Even when it comes to feeding their guests, the Campells focus on health, sustainability – and lots of enjoyment!
Address
Villa Campell
Schanzackerstrasse 20
8006 Zurich
+41 44 364 40 50
Website


Information
The three studios cost between 100 and 150 Swiss francs a night. There is also a cleaning fee of 50 Swiss francs per stay and a second person costs CHF 10 per night. You can book your stay at the www.villa-campell.ch or via Airbnb.
View posts by interests, or use the proximity search and additional filters.
Try it out
.
Save posts as favourites – simply click on the heart symbol in the upper right corner of the post.