Taking a job in radio was never part of Giovanna's plan
Even in her wildest dreams, Giovanna Anagua Suter never imagined she would end up working at a radio station. Nevertheless, her show, 'Humanidad Euforia', which deals with migration, youth culture and feminism, is broadcast once a fortnight on the alternative station Radio Lora. We visited the studio to speak with the Bolivian presenter.
In this neighbourhood, you can get your hair braided and your bicycle repaired before picking up a portion of Thai curry for lunch. But Kreis 4 also holds a secret: hidden in a back courtyard is the oldest alternative radio station in Switzerland. From within the red and blue-painted building, Radio Lora broadcasts shows in 20 different languages on a frequency of 97.5 MHz to audiences around the world.
Radio Lora broadcasts shows in 20 different languages.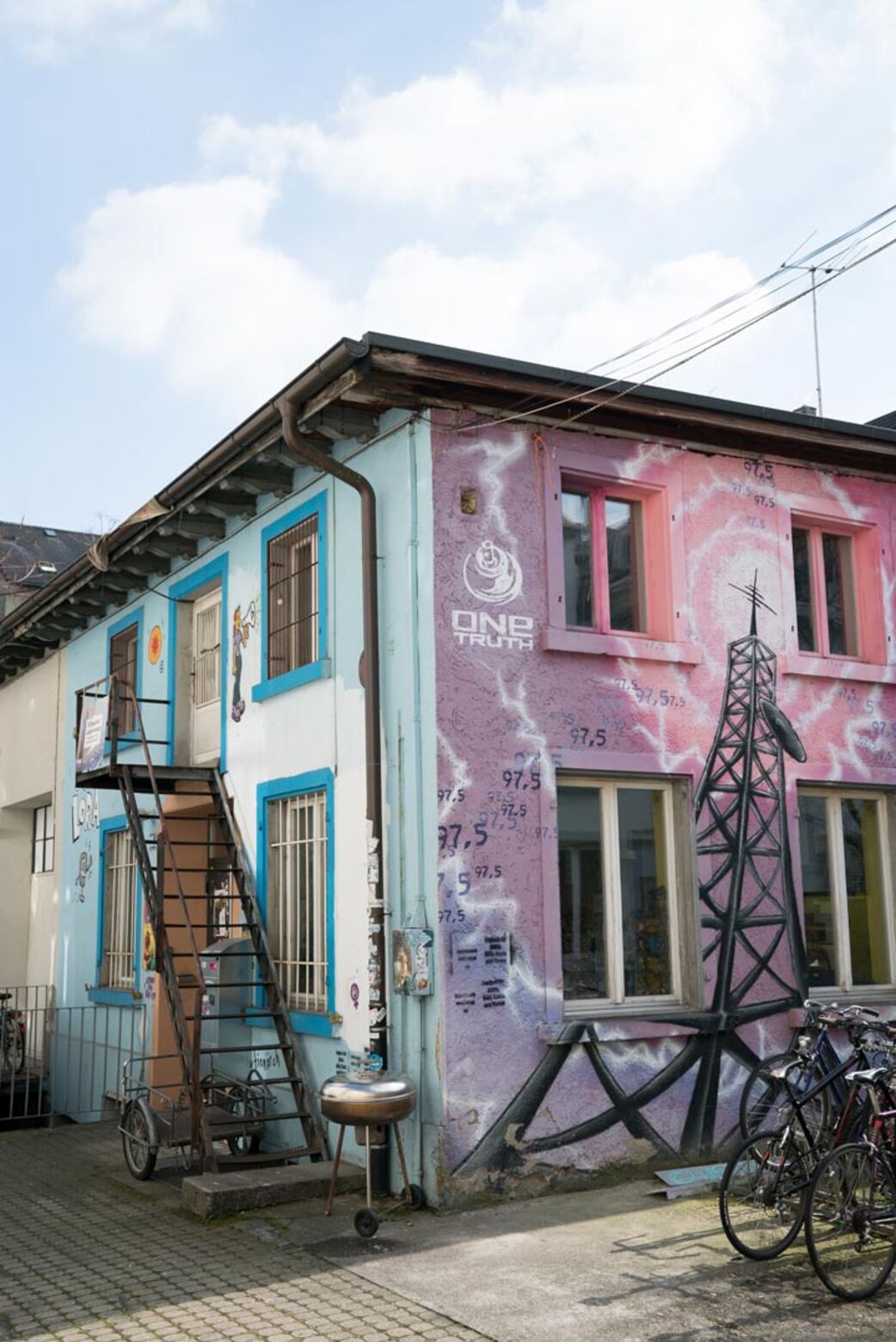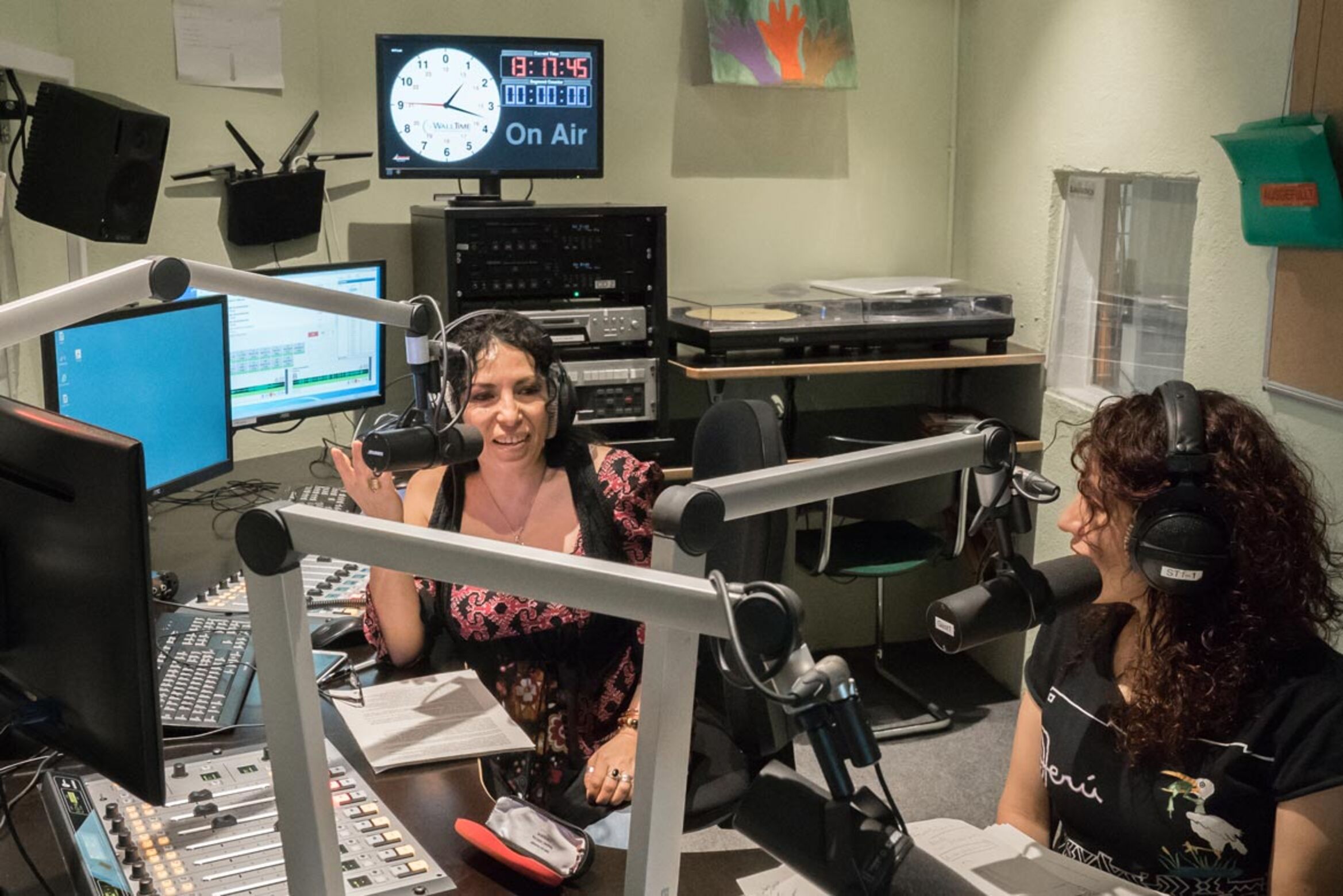 The station got its start during the 'Opernhauskrawalle' youth riots that took place in Zurich in 1980, and has been broadcasting legally since 1982. Today, the station has a multifaceted programme which features the work of more than 300 broadcasters. One of the voices behind the microphone is Giovanna Anagua Suter, a bubbly Latina who has been broadcasting her own show twice a month for the past year. Every other Tuesday, or 'Martes Latino', Giovanna's Latin American guests to grapple with a range of complex issues.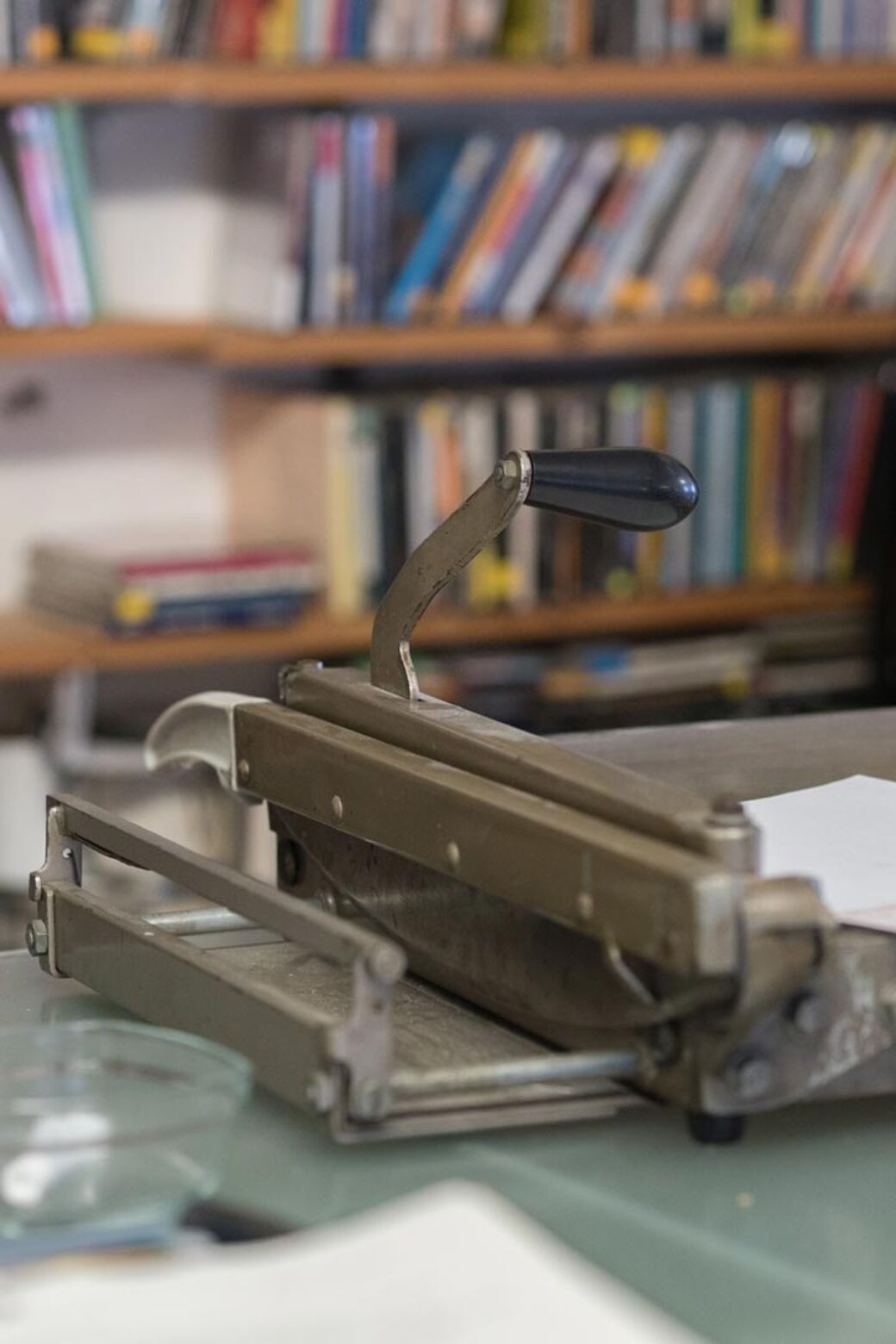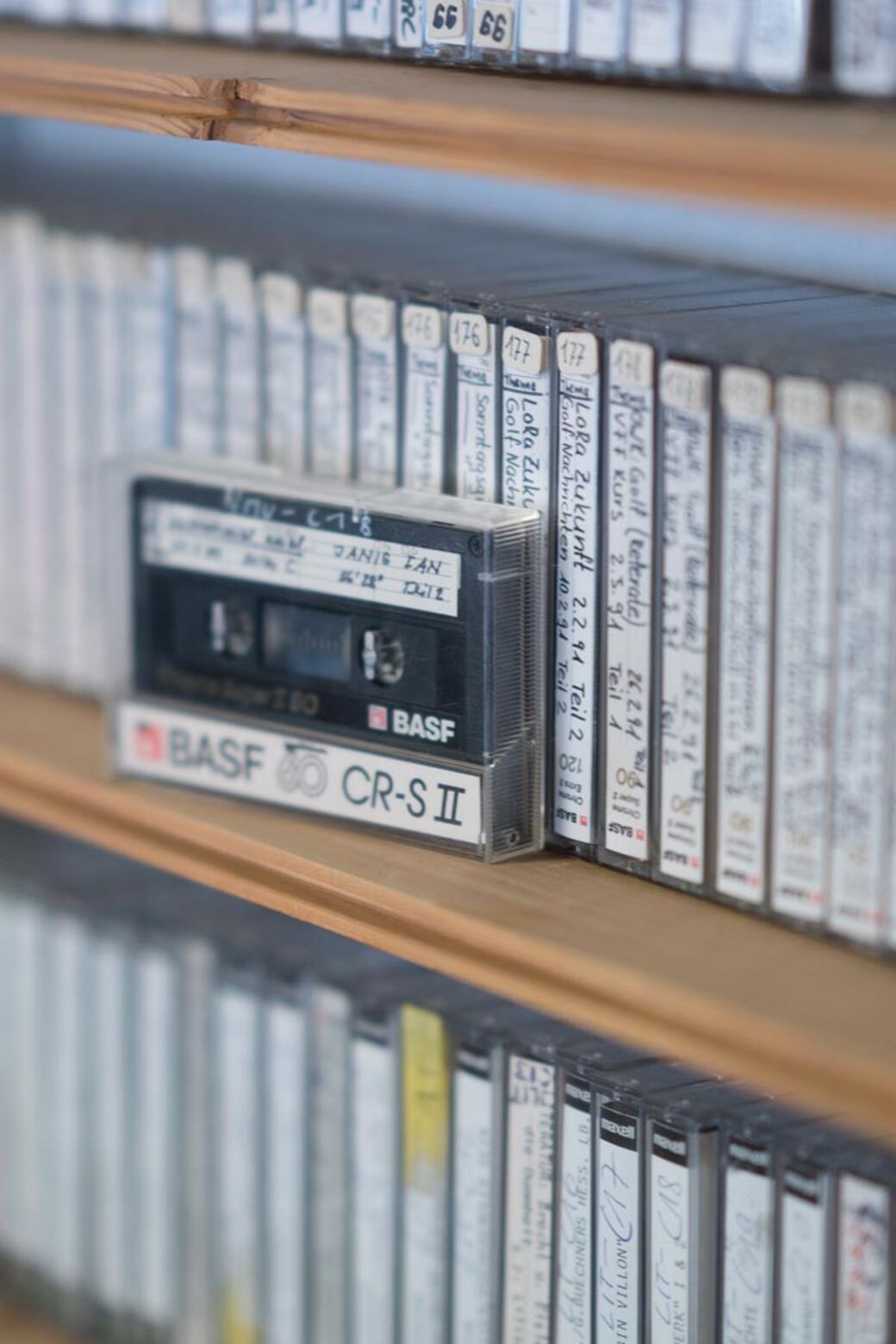 When I arrive at the station, a weekly international news programme called 'Info Loritas' is being broadcast. A dog wanders out to meet me on the ground floor. On the stairs, a young boy is getting stuck into a pot of rice pudding. To get to the next floor, I have to go via the fire escape. Audio tapes are stacked up to the ceiling. Something is sizzling on the stove and the smell of food lingers in the air. I hear scraps of conversation in Spanish. Giovanna sits at a large wooden table, preparing for her show.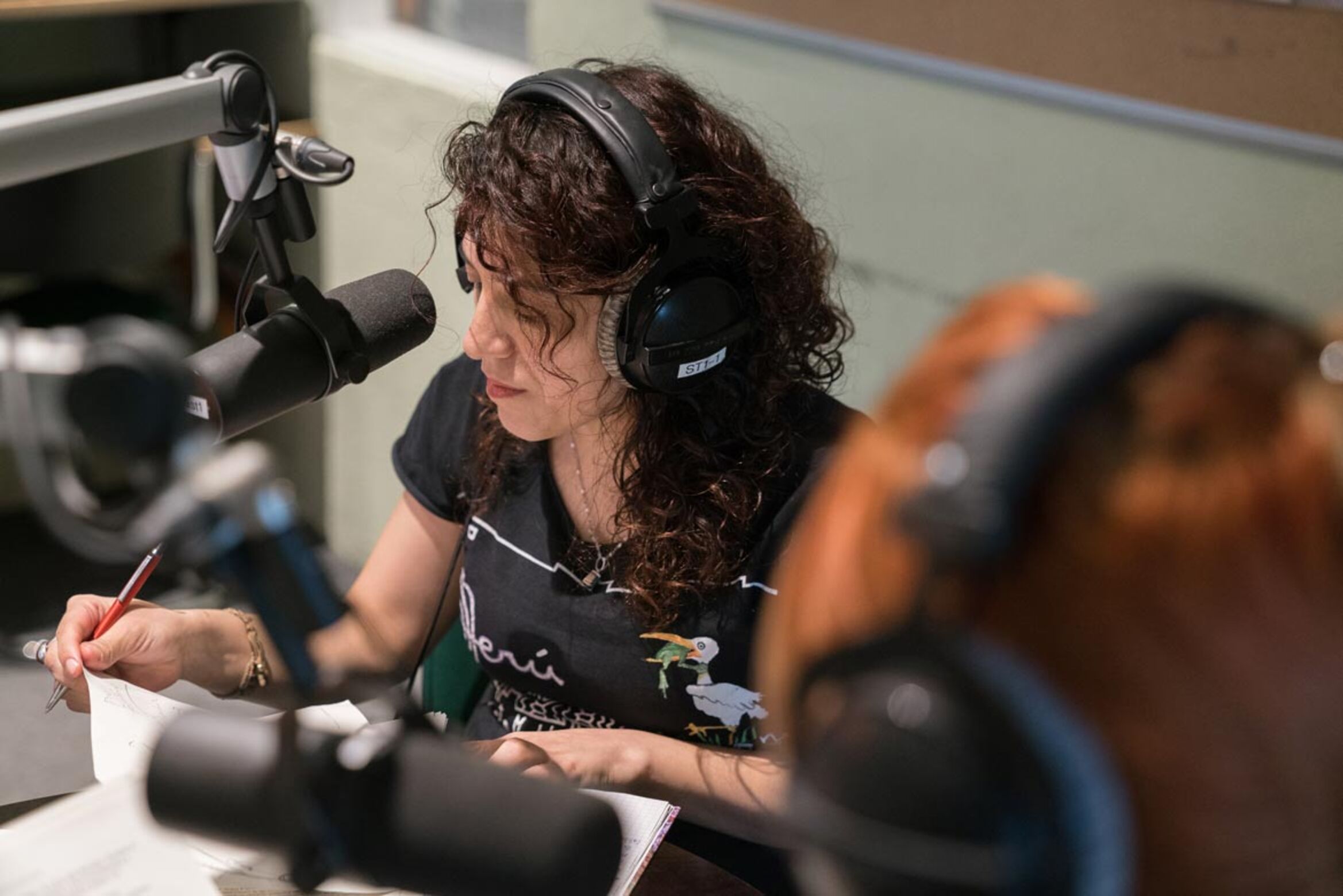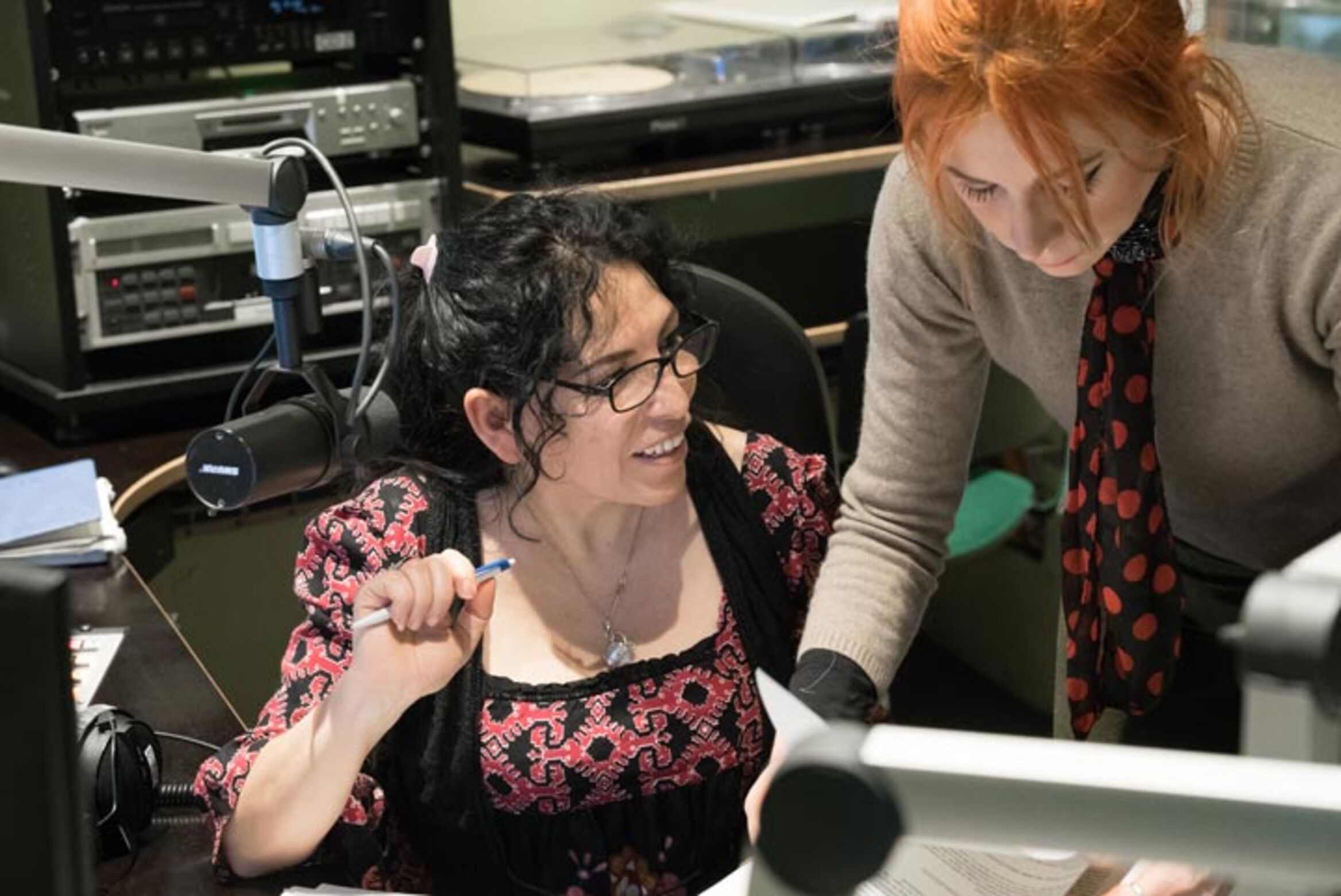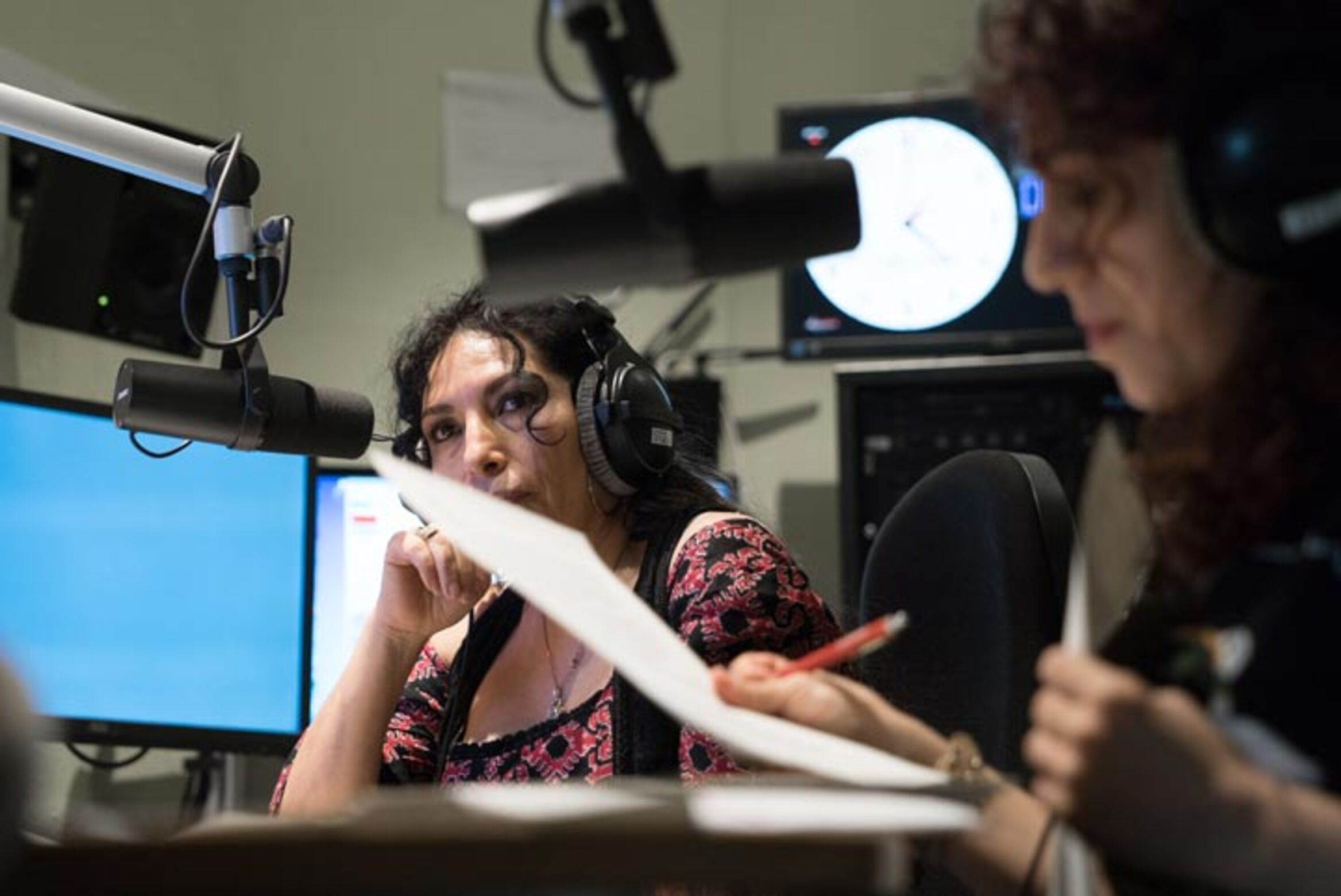 Taking a job in radio was never part of Giovanna's plan. She has black hair and describes herself as 'amiguera' – a person who makes friends easily. She was born in Bolivia in 1969 and grew up there. 'We lived all over the country,' she says. By 'we', she means her former husband, a Swiss native, and their four children. While the family was living in the rainforest thirteen years ago, a dengue fever epidemic suddenly broke out. With Giovanna's youngest son three years old at the time, they made the decision to move to Switzerland.
While the family was living in the rainforest thirteen years ago, a dengue fever epidemic suddenly broke out.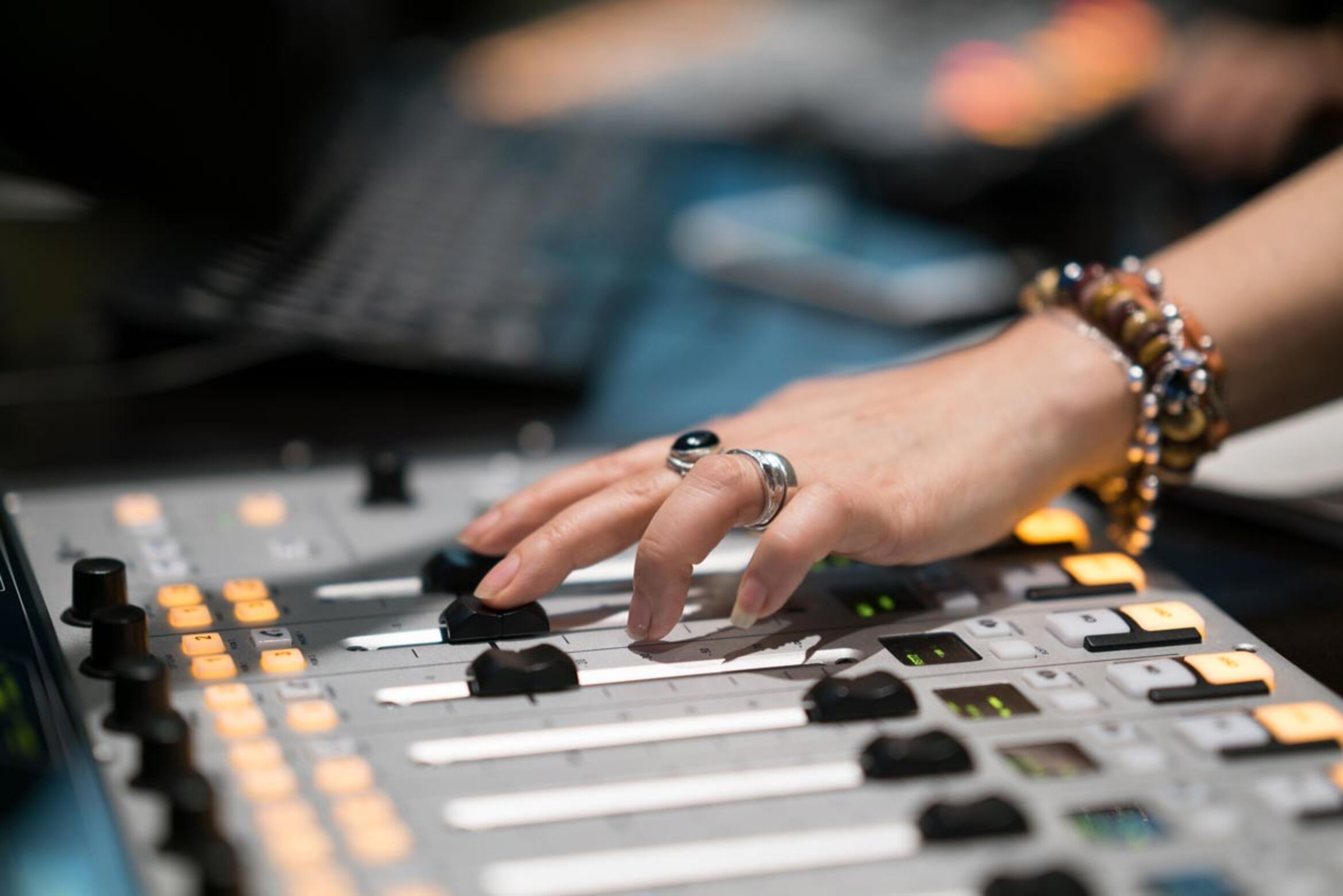 The contrast couldn't have been any starker: from the Bolivian jungle to Full-Reuenthal, a small municipality in Aargau, near to the German border and with a view of Leibstadt Nuclear Power Plant. 'It was a real challenge for me in the beginning,' she says. She was the only foreigner in the village, didn't speak a word of German and was completely dependent on her husband. She also had to leave her oldest son – whose father is Bolivian – in her home country: 'The plan was for him to join us here once I'd settled in, but he never received his visa,' she says. After separating from her husband, she moved to Brugg (also in Aargau), where she continues to live today together with her three children and her partner. According to Giovanna, her partner helped her out a great deal while she was finding her feet in Switzerland.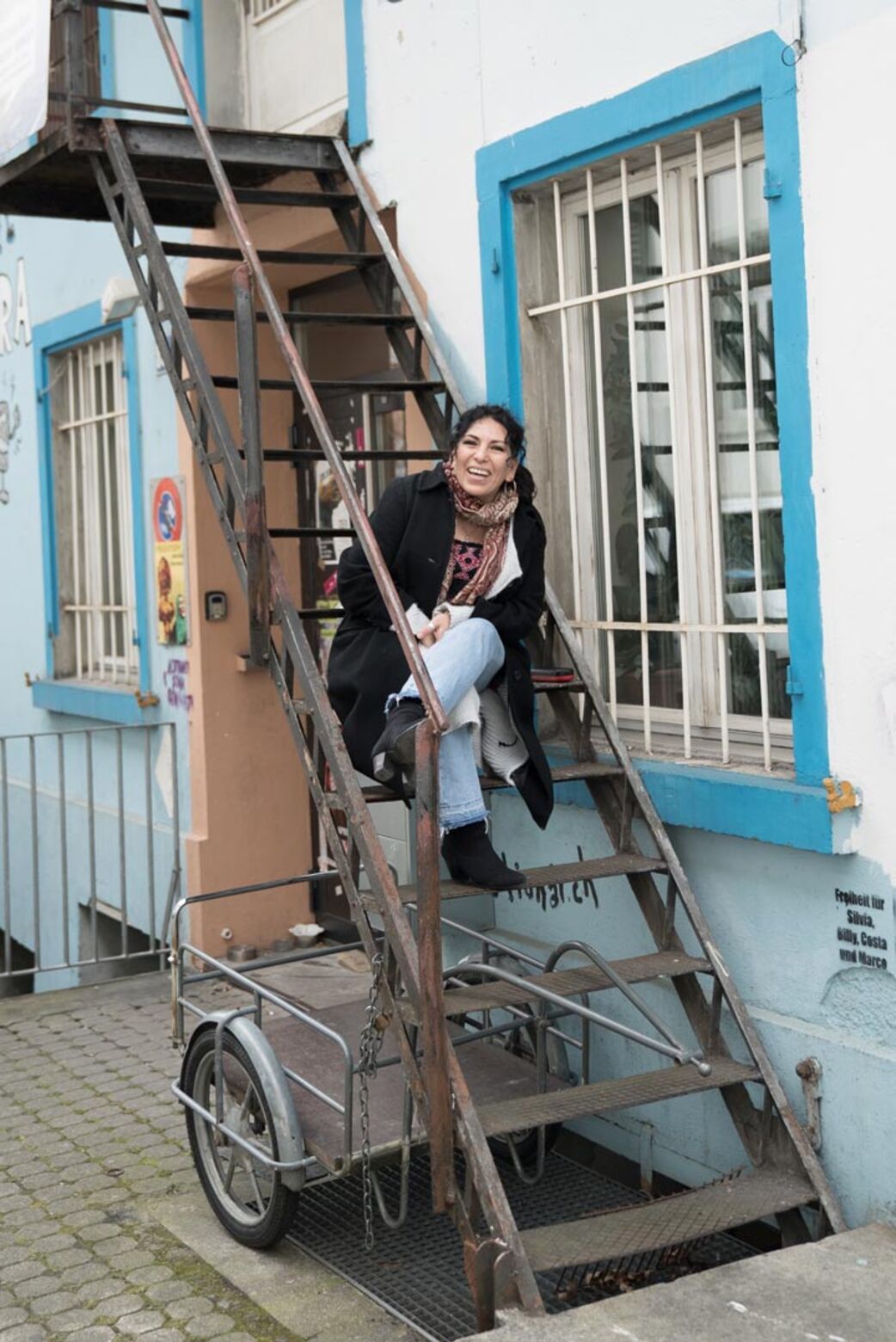 At a party ('typical', says Giovanna), she got to know Irene, an Argentinian who has been with Radio Lora since its inception and hosts a show called 'Mujeres'. Giovanna spent a year and a half co-anchoring 'Mujeres' before moving on to 'Humanidad Euforia'. Her show takes a broad approach to migration, feminism and youth culture. The name of the show comes from a song called 'Humanidad' by Chilean rapper Ana Tijoux. Her son then insisted that a show about youth culture had to include the word 'euphoria' somewhere. The result: 'Humanidad Euforia'. Giovanna says that the actions of the younger generation give her hope: 'My daughter and my sons pay attention to what they eat, want to protect the Earth and are interested in politics.'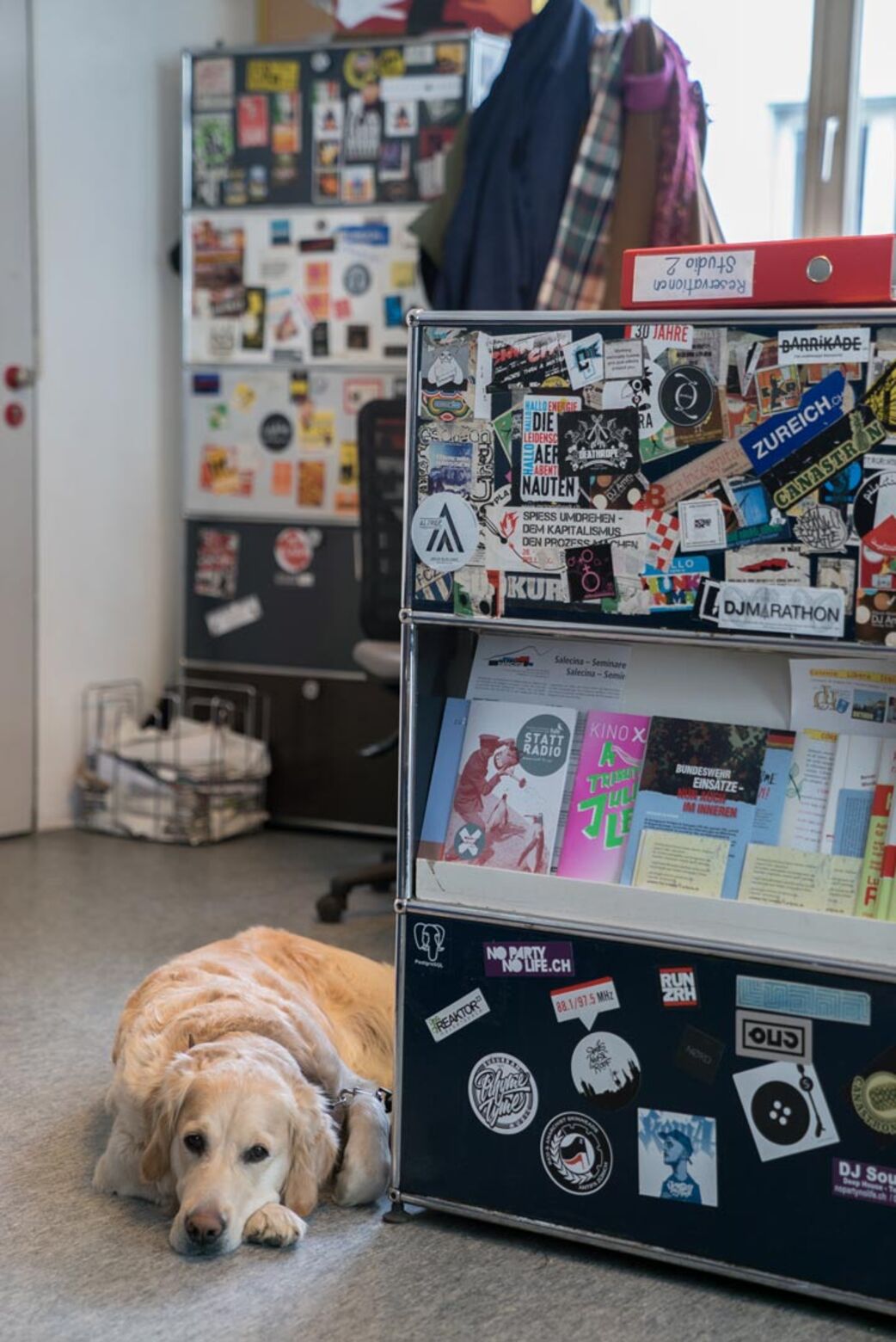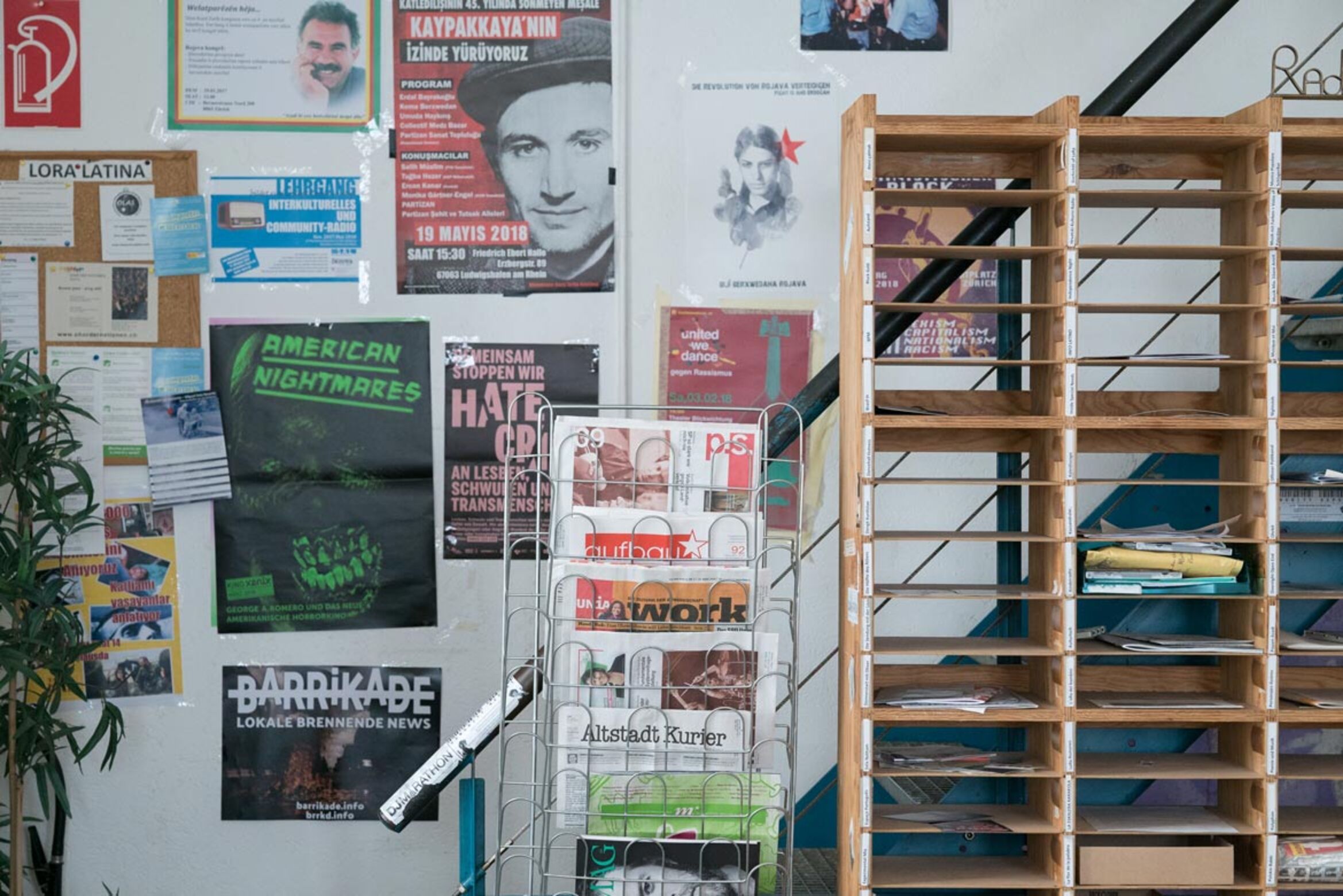 Shortly before 1 pm, Giovanna, Lexys and I take our seats in the studio. 'It's important to me that my guests feel able to speak their minds,' she explains to me before the broadcast. Accordingly, the mood in the studio is relaxed. It feels almost as though we are sitting around drinking 'cafecito' rather than doing a live broadcast. The hour is over before I know it, and the discussion is bookended with jingles and songs. Giovanna plays 'música latina', including Mercedes Sosa, Silvio Rodríguez and Ana Tijoux, the artist responsible for the name of the show. The host is happy and relaxed: 'I always wanted to do something that would have a social impact.' She tells me that at Radio Lora, she has the opportunity to meet people from all over the world. Above all though, she believes the station serves as a mouthpiece for all migrants. At the end of the show, she thanks her audience – including those listening in from her 'beloved Latin America'.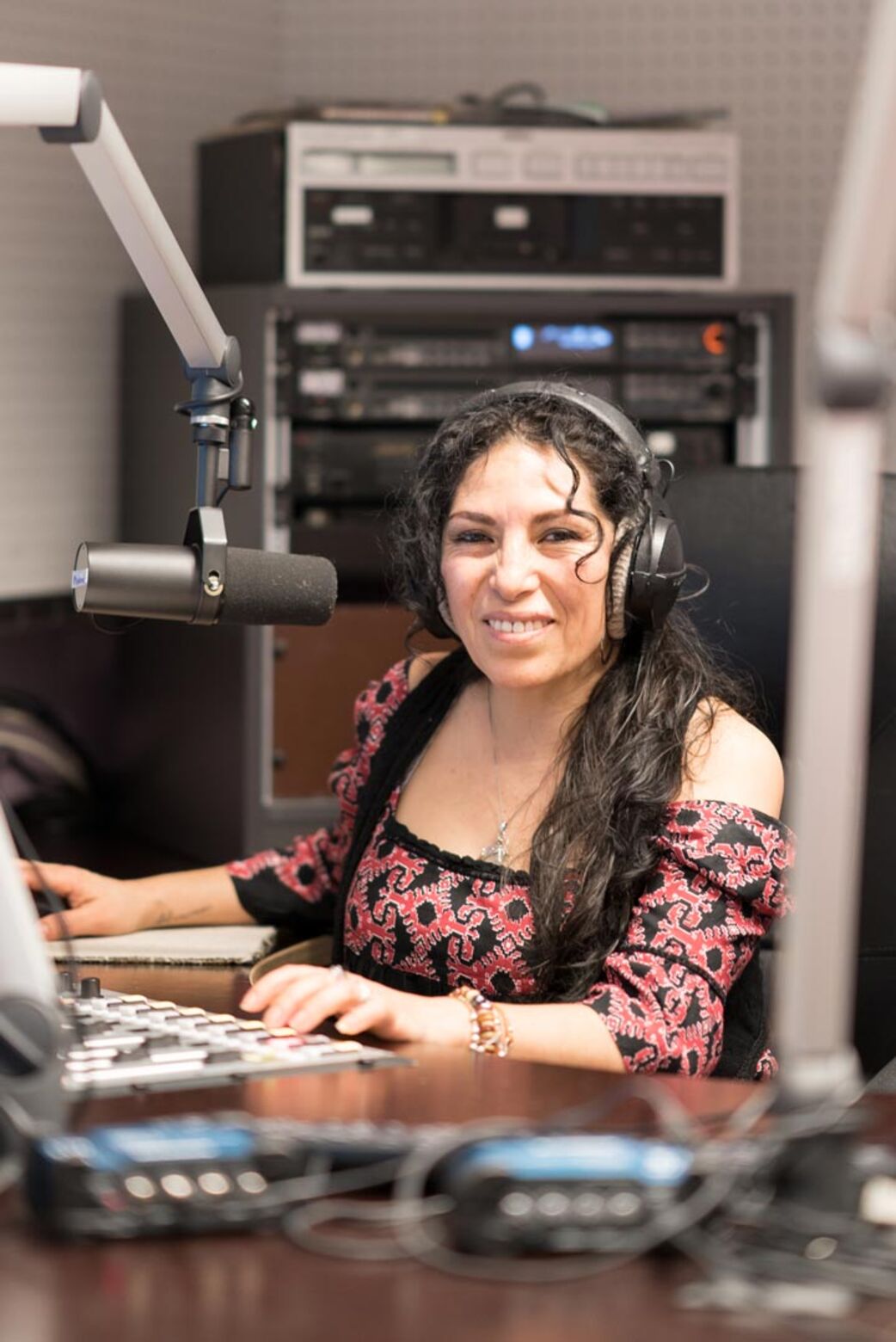 Does she ever think about returning to Bolivia? 'Of course. Every year,' she tells me. But she says her daughter and her two sons are now happily settled in Switzerland. For now, she can be content that her voice regularly makes the journey to Columbia, Argentina and Bolivia, her home country – via the radio waves.
Address
Radio Lora
Militärstrasse 85a
8004 Zürich
+41 44 567 24 11
Mail
Website
To visit Radio Lora, please arrange an appointment in advance.
Programme
Giovanna's show, 'Humanidad Euforia', is broadcast live from 1 pm to 2 pm on the first and third (and fifth) Tuesday of the month. The full programme is available here.
How to listen in to Radio Lora
Web radio
FM: 97.5 MHz
DAB+: Channel 9A / 202.928 MHz
Cable, Canton of Zurich: 88.1 MHz
Cable, Winterthur, Etzel, Oberland: 102.35 MHz
Cable, Zug: 99.1 MHz
View posts by interests, or use the proximity search and additional filters.
Try it out
.
Save posts as favourites – simply click on the heart symbol in the upper right corner of the post.