In our snack series, we seek out some vegan Easter treats. This time it's Hoppeli, whose charms managed to win over our contributor. But does the chocolate rabbit also taste good?
I'm quite a superficial person. I always have been! Even as a child I didn't just want a bunny made of my favourite chocolate. I wanted the one with the pretty bow or the cute ears. Once I got it, I wouldn't eat it for months, it was just too pretty!
When I recently called in at Bachmann on Bahnhofstrasse, I felt pretty desperate. Such ugly bunnies! While Sprüngli makes rabbits in classic shapes, the Lucerne-based confectioner focuses on fun, so the Hoppeli rabbit is pulling a horrible face.
It is available in different versions: the 50 Shades Of Easter has red lips and breasts, Schutzengeli comes with wings, and Elsa is light blue with a blond braid. Meanwhile, the 200-gram vegan Hoppeli is a bit of a wallflower – it just has a bow tied around its neck.
The 200-gram vegan Hoppeli is a bit of a wallflower.
If you haven't eaten really good milk chocolate in ages, you'll love Hoppeli. He tastes sweet and a little artificial, just like the cheap chocolate bunnies you can buy in the supermarkets.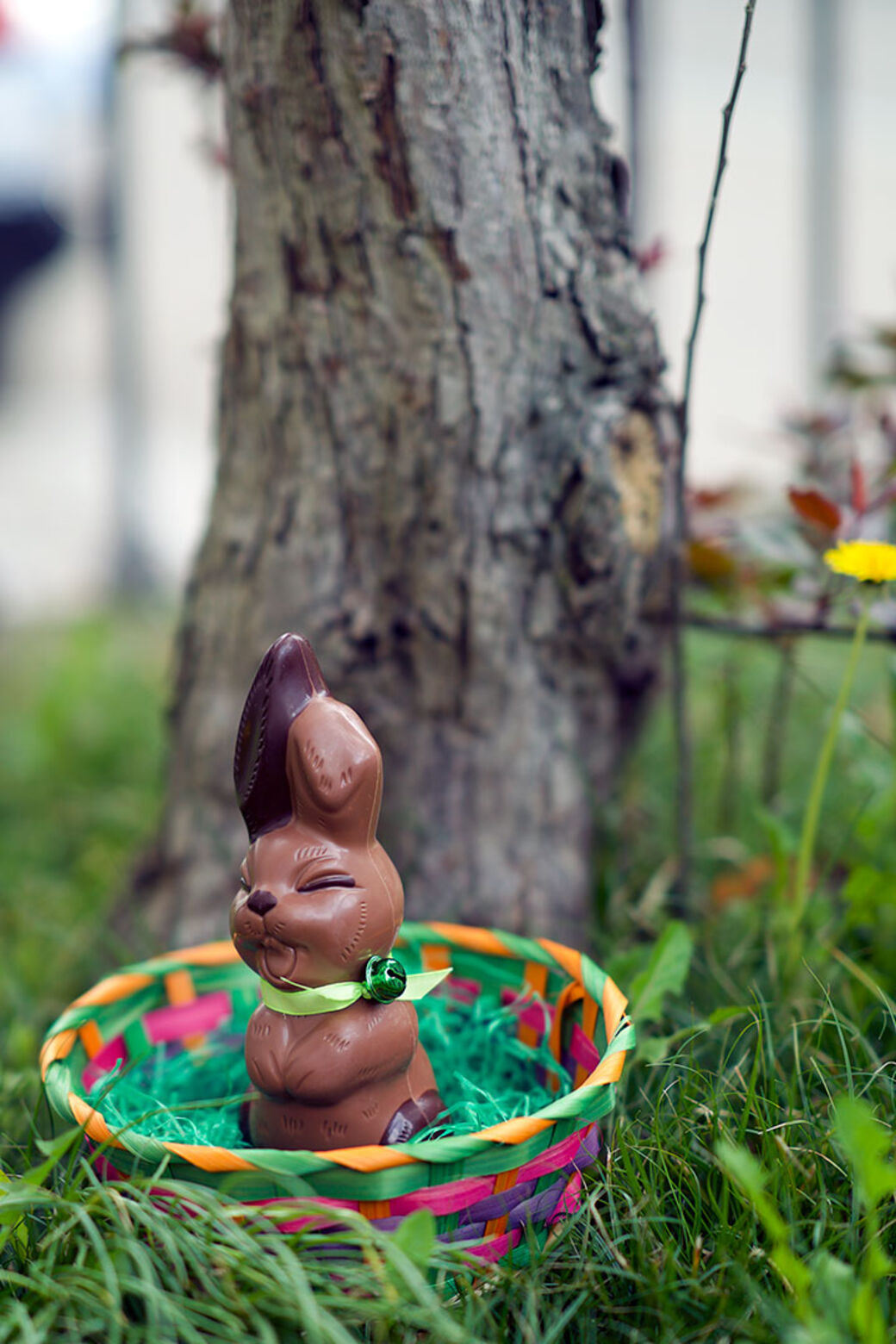 Non-vegans will probably be happier with another bunny. I happily nibbled away on the ears while the tester who eats everything looked for the list of ingredients, wanting to know what it was that tasted 'a bit weird'. Unfortunately, we still have no idea because I had already thrown out the packaging – and the ingredients aren't displayed on the website. But I'm sure it's not soya, because I know the rabbit is made from rice milk.
Address
Confiserie Bachmann
Bahnhofstrasse 89
8001 Zurich
Opening hours
Monday to Friday, 6:45 am – 8 pm
Saturday, 7:30 am – 8 pm
Sunday, 10 am – 6 pm
Info
The Hoppeli vegan rabbit costs 15.90 francs.
View posts by interests, or use the proximity search and additional filters.
Try it out
.
Save posts as favourites – simply click on the heart symbol in the upper right corner of the post.