Violent homophobia hit the headlines earlier this year, with gay partygoers finding themselves the targets of both verbal and physical attacks. It's shocking to realise that such homophobic attacks still happen, but the fact that they took place in Zurich's bars and clubs – and particularly in Niederdorf with its gay history – is beyond comprehension. Despite our current preoccupation with the coronavirus, this is an issue that should not be neglected. Our nightlife columnist Alexander Bücheli uses the International Day against Homophobia on 17 May as an opportunity to remind us of these incidents – and of how queers have shaped Zurich's nightlife.
Zurich became the LGBT capital during the Second World War. Gays headed here from all over Europe as they fled persecution by Nazi Germany. The face of this Zurich scene was Der Kreis, an association founded in 1943 that quickly turned into a private lending library. From 1948 onwards, Der Kreis organised huge balls at Theater Neumarkt, attracting international renown with their dance and cabaret performances and their guests' elaborate costumes. Up to 800 Kreis members would attend with their guests, some of whom travelled specially from overseas. Der Kreis quickly became an event organiser, complementing its balls with regular dances at the Eintracht am Neumarkt restaurant. But gays weren't always welcome, and the city authorities treated them like a thorn in their side. In 1960 they issued a dancing ban – but only for men! This meant Der Kreis could no longer stage events at the Eintracht, and the balls were moved to Spreitenbach.
The balls attracted guests from all over the world.
The authorities' homophobic policies generally reflected the prevailing mood of the public at that time. This was significantly influenced by the press, which increasingly described gays, and particularly male prostitutes, as dangerous parasites. This heated atmosphere was reflected in two murders of male prostitutes in the late 1950s. The media hailed the perpetrators as heroes and they were acquitted, despite overwhelming evidence. In parallel, the police began illegally questioning suspected homosexuals in order to place them on a gay register.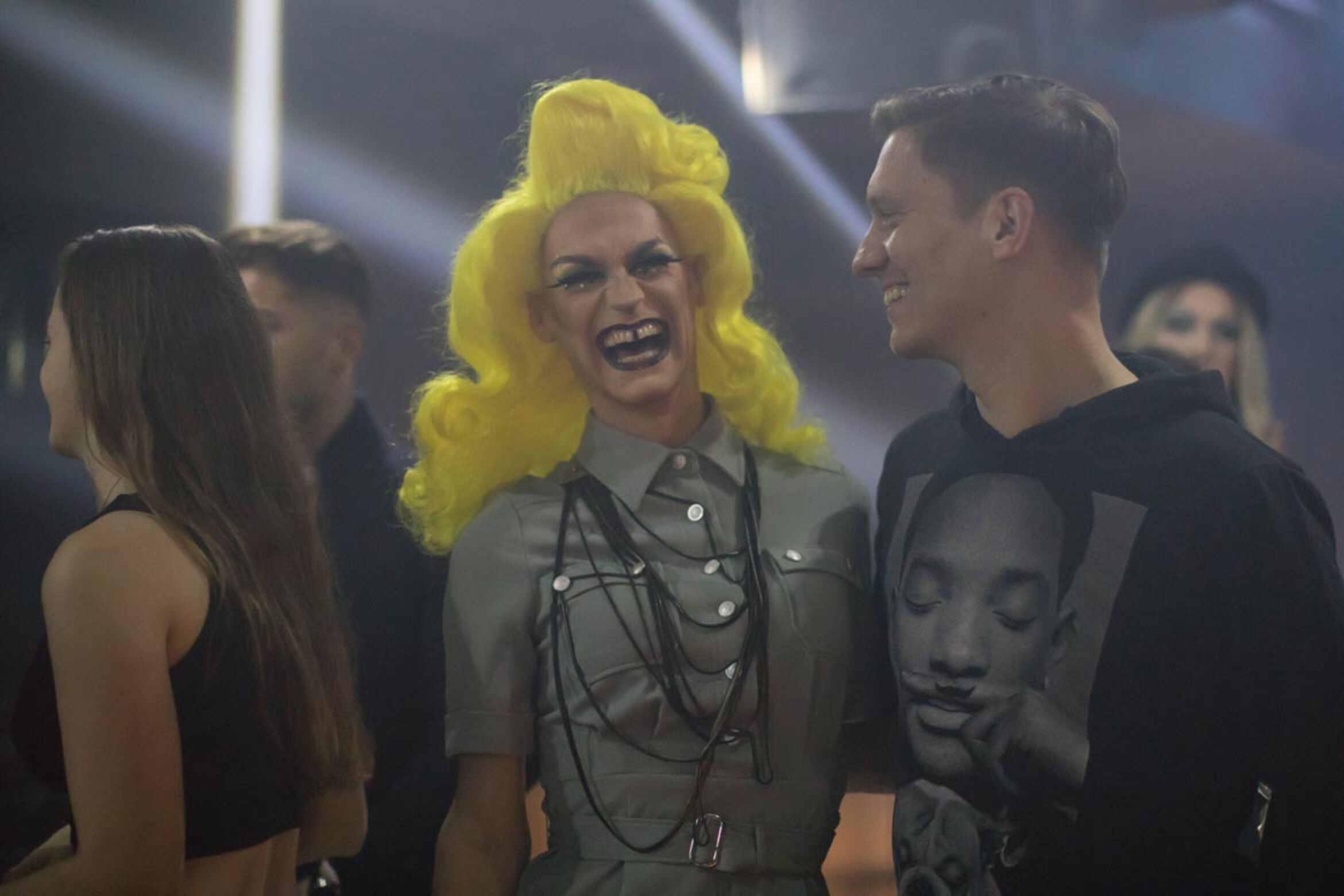 But the gay scene remained vibrant in adversity. The Barfüsser, which opened in 1956, had a key role to play. The Barfü wasn't considered a dance hall so it avoided the ban on men dancing together. The Barfü quickly became a popular meeting place for anyone and everyone – homosexual women and men of all ages, transvestites, heterosexuals, bisexuals and later the Lederkerle, a leather fetish group.
The ban on men dancing together was tacitly lifted in 1966 when the Conti Club opened on the top floor of Köchlistrasse in district 4. Now it was just the neighbours who were openly hostile to the gay club and complained about excessive noise. The club decided to defuse the situation by inviting the whole neighbourhood to look around the club and have a bite to eat. This proved to be a good way of clearing the air, and today the Bar & Club Commission Zurich still adopts this approach as part of the Open Bar and Club Day.
In 1960 the city banned men from dancing together.
The events of 1968 also provided a glimmer of hope for Zurich's hard-hit gay scene. In 1971, a group of gay students opened a venue called Zbriskie Point, after a popular hippie movie of the time. But they were not just interested in music and dancing – they also had a political agenda. They called for a new, more liberal mentality and took bold steps to make gays more visible in society. The students founded Homosexual Working Groups Zurich (HAZ) at the Zabi. But they were well aware that a long, hard road lay ahead.
The first big step towards a new, more liberal mentality was the demonstration held on Christopher Street Day (CSD) in 1978. Its clear objective was to make the police ditch its gay register. Christopher Street Day quickly developed into a vibrant parade that increasingly attracted people who normally had nothing to do with the LGBT community. CSD became one of the scene's most important PR tools.
In 1971 students demanded greater visibility for gays.
T&M was opened in Niederdorf in 1987. Apart from a handful of events, a few dimly lit pubs and the city's public parks, gays still had very few places where they could meet. And the advent of AIDS once again brought social ostracism. There was even a public debate about whether AIDS patients should be forcibly tattooed and put on isolation wards. Against this backdrop, it was a brave step to open a gay club in the city centre. T&M got its name from two drag queens, Tamara and Marisa. When it opened, it provided Zurich's gays with a long-awaited sense of liberation. They finally had a refuge, a spacious, colourful flagship for the gay scene. The drag queen shows proved to be a huge hit, increasingly attracting straight people to the T&M. T&M provided a safe haven at a time when gays were still being outed. In 1999 Aaah was added to the top floor of T&M. It was primarily a dark room – people could hook up at the T&M then go to Aaah to get down to business.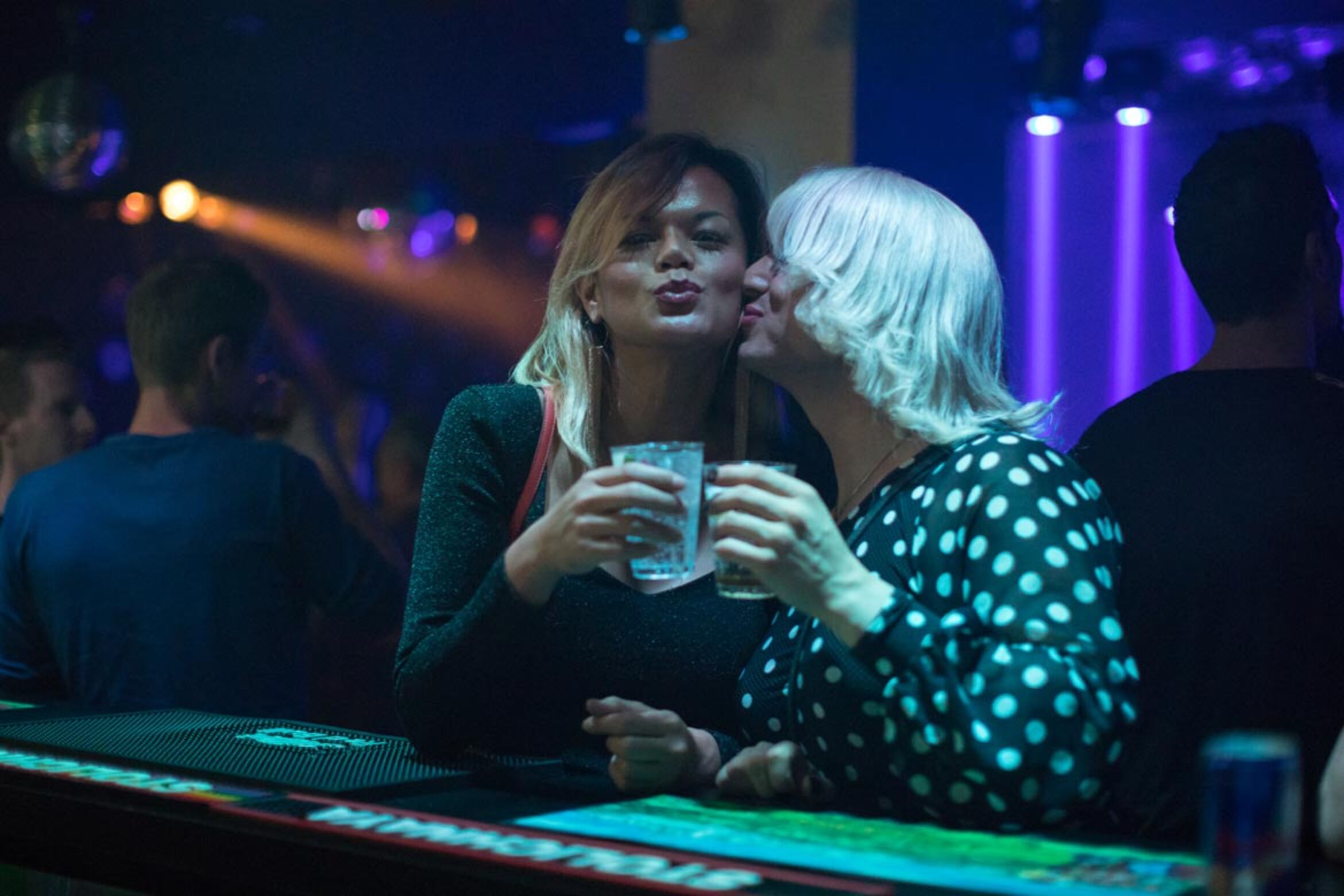 A niche party scene evolved in the early 1990s, starting with the Gay Night Company at Deposit in Zurich's Industriequartier. The focus was on the electronic house music that was slowly conquering Europe from its beginnings in Detroit. Gays and transvestites were also often to be found at house parties at the Flamingo. In 1993 the Labyrinth opened as an underground club. The name comes from the fact that the first Laby opened in a labyrinth-like cellar near Albisriederplatz. The club later moved next to the Letzipark, then over the tracks to Pfingstweidstrasse to become one of the first clubs to move to Zurich West. Aera in Altstetten, on the Labitzke Areal, was a place to rave while a model railway trundled around overhead. Nowadays the creators of Aera also organise an annual Flower Party at Hive. The Profitreff on Sihlquai has been hosting Wednesday-night gay parties since the mid-nineties. One of its initiators, André Odermatt, is now a member of the city council.
The Cranberry Bar arrived in Niederdorf in 1997 and has become one of Zurich's gay institutions, partly thanks to its excellent cocktails. The Heaven Club opened in March 2013 and soon began attracting the crowds by taking the drag shows that were already popular at T&M and giving them a new look in formats like Drag Race.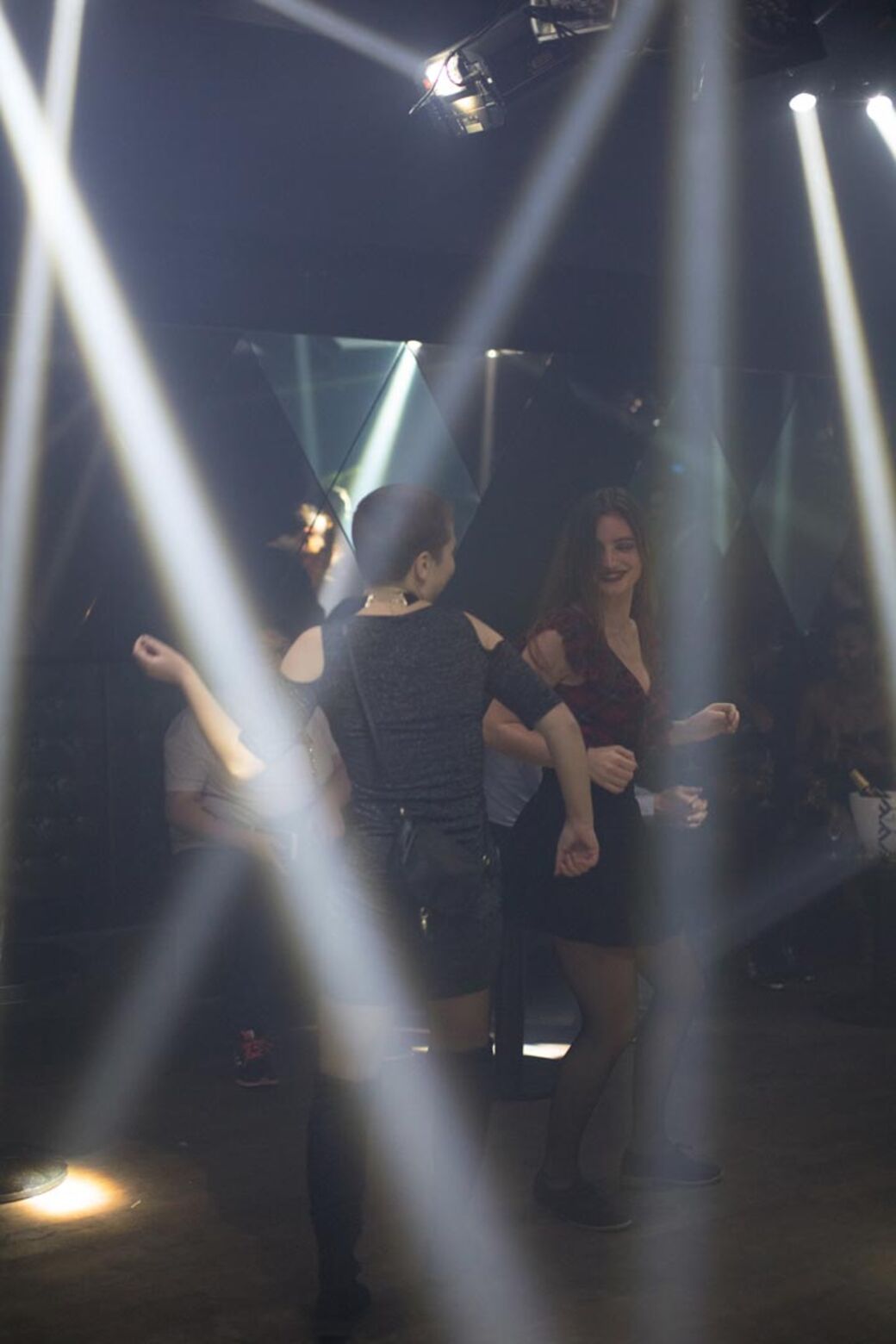 A new gay club opened downtown in the mid-1980s.
Many venues also organise parties, helping to continue the ball tradition started by Der Kreis. Now 25 years old, Tanzleila is the oldest party format in Zurich, but it still guarantees a great night out for women only. Angels also organises popular events such as the White Party, where everyone has to wear white. Boyakasha is one of the newer party formats with a focus on elaborate drag shows and hip DJs from the R&B and electro scenes.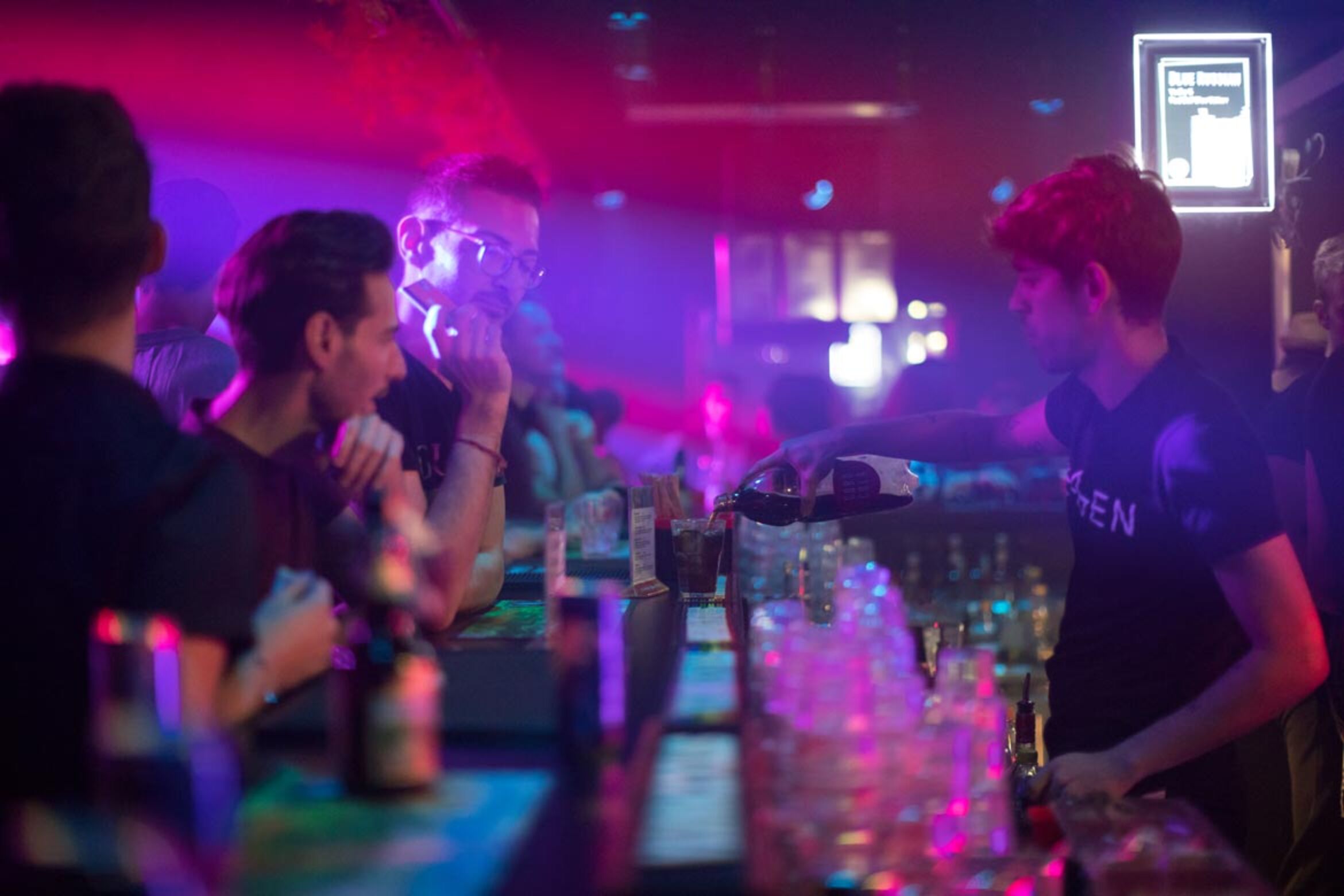 Zurich's nightlife owes so much to the LGBT community, not just in terms of content and music. The operators of the former Labyrinth Club were key members of a group that exposed the corrupt city official Raphael 'Don Raffi' Huber in the 1990s, paving the way for the liberalisation of Zurich's nightlife. Gay parties were also at the forefront of new trends, and the first places to play house music and hip-hop. Quite simply, homophobic clubbers have no idea where the culture they seem to love so much actually began. It is up to every one of us to stand up to violence and hate in Zurich's nightlife scene. And if you wonder why the LGBT community shies away from contact with the police, remember Zurich's gay register.
View posts by interests, or use the proximity search and additional filters.
Try it out
.
Save posts as favourites – simply click on the heart symbol in the upper right corner of the post.