A landscape gardener by training, he is Zurich's first-ever guerrilla gardener. Maurice Maggi has been scattering seeds on road verges, traffic islands and gravel pits since the mid-1980s, and people even write to thank him for his flower graffiti.
The little fabric bag in Maurice Maggi's hand may be inconspicuous, but it delivers results that are big, bright and beautiful – hollyhocks as tall as a man in shades ranging from pale pink to deep red, and sprawling, prickly milk thistles with pretty purple flowers. 'I work with 50 native flowers. I started with mallows and now I also sow meadow sage, wild carrots, sweet clover, chicory, marguerites and yarrow,' says Maurice, reaching into his bag and sprinkling seeds next to a tree with practised movements.
After all, he's been doing it for the last 30 years. When he began creating his flower graffiti in 1984, nobody in Zurich had ever heard of urban gardening: 'To start with, I left a trail during my walks around the city. I lived in district six and used to scatter flower seeds on my way to visiting friends in other parts of the city,' Maurice recalls. The trained gardener wanted to find a way of counteracting Zurich's overly tidy appearance. He found it a pity that the staff of Zurich's parks department would clear around the trees before the summer holidays and blast the weeds with herbicides.
Nothing will stop Maurice from fulfilling his mission.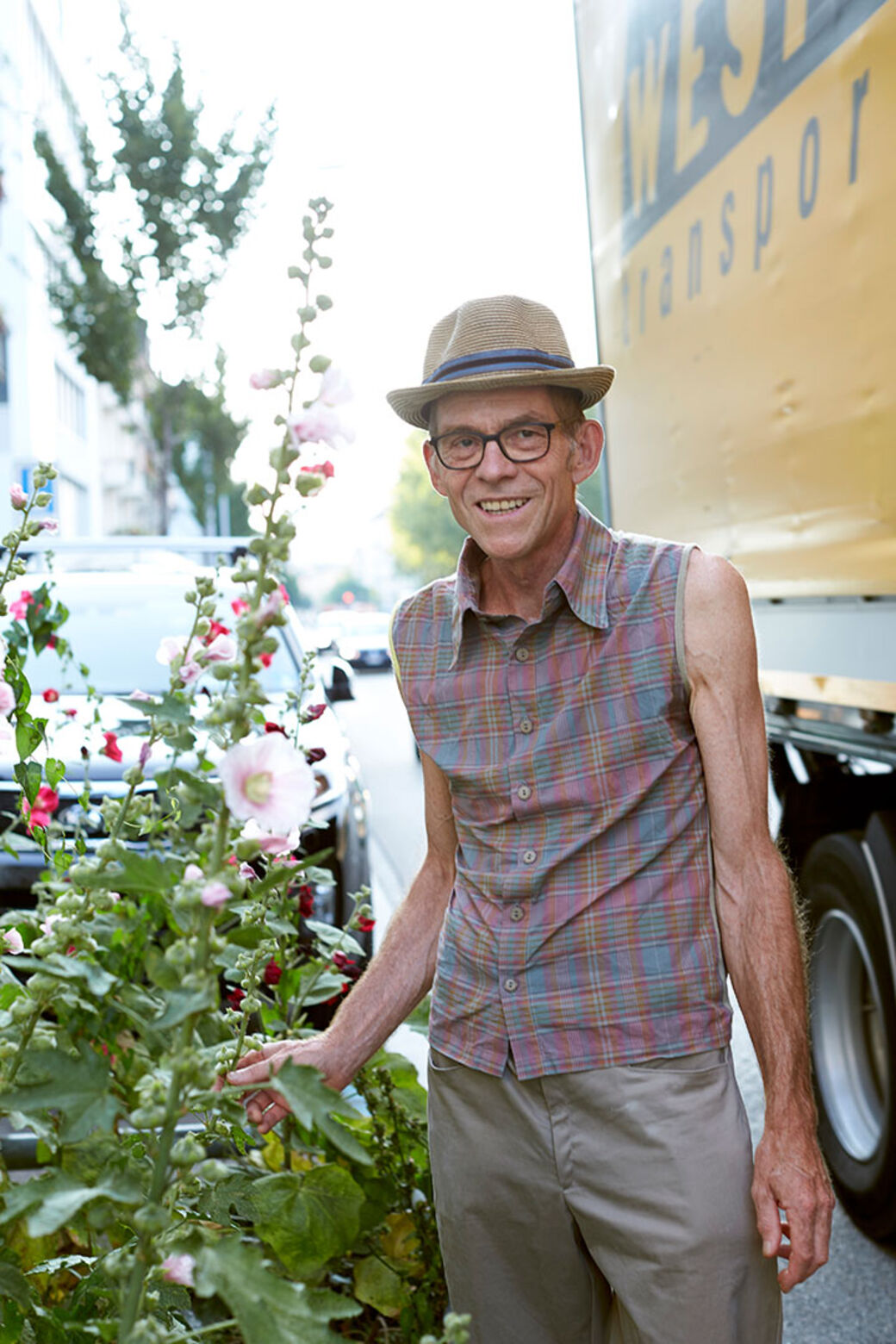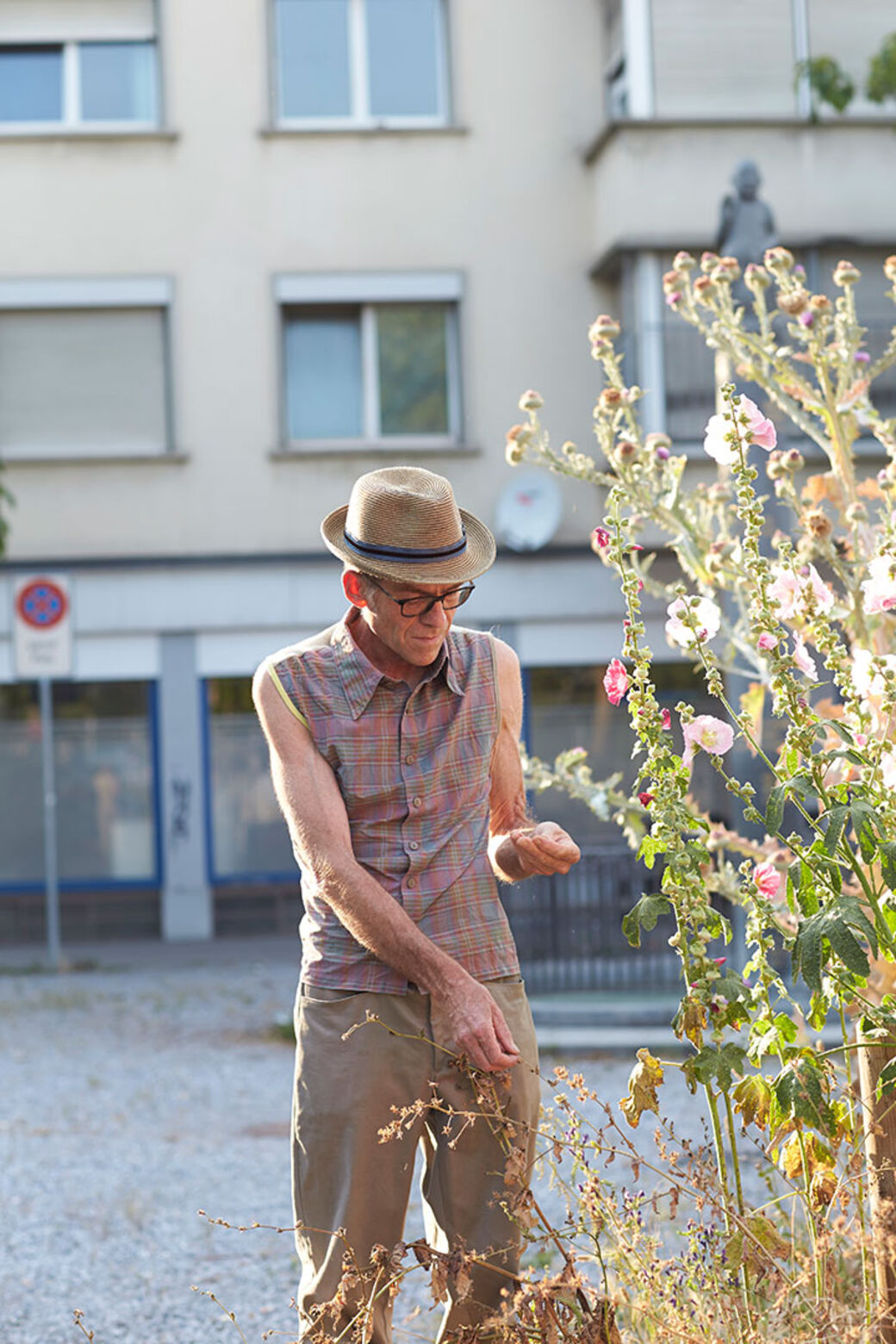 'I thought that if they found themselves faced with a huge hollyhock, they might hesitate to cut it down,' says Maurice with an impish grin. He was right – at first the parks department cut the plants back, but later it left them to grow. Local residents were delighted, and some even wrote thank-you letters to the council. A few years ago, Maurice was invited to a public meeting to present his ideas for greening the city, and Zurich Tourism used photos of the colourful mallows on Bahnhofstrasse in its advertising.
But times are changing again, and some city districts are once again clearing out the wildflowers. This was the case when Hardplatz was recently given a facelift, and Maurice thinks it now looks really grey and dreary.
In the first few years, Maurice didn't admit that he was the person sowing the seeds, but he eventually revealed his identity and now appears regularly in the media. An article was published in Blick and the German newspaper Die Zeit called the formerly busy Sihlfeldstrasse in district 4 'the most biodiverse street in Zurich'. The documentary Wild Plants pays tribute to Maurice and other gardening pioneers in the US and Switzerland.
Some reports claim that he only goes out under cover of darkness, but the 62-year-old denies this, scattering handfuls of seeds on a sunny afternoon while walking around town with our journalist. He says it's very simple, no magic involved: 'Most of these plants just need light to germinate. So all you have to do is scatter them on the ground. 'Mallows are very hardy and can tolerate dry conditions.'
Many of the flowers he sows are not only lovely to look at, but also edible and delicious.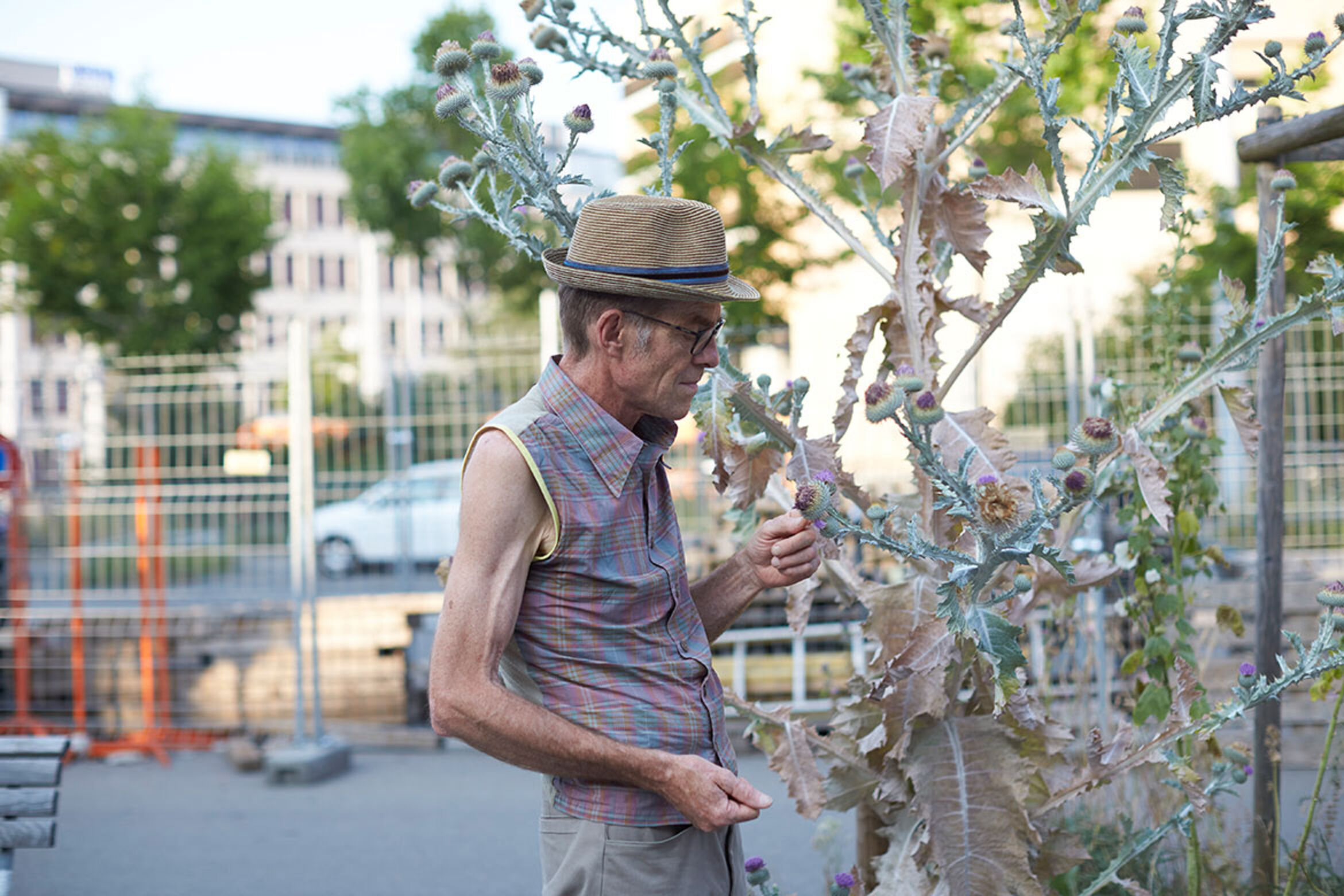 Nothing will stop this flower rebel, guerrilla gardener, book author, wild plant expert and somewhat pig-headed city beautifier from fulfilling his mission. Though he does have to keep an eye on his expenses. He estimates he has already sunk the cost of a small car into Zurich's earth. Maggi also works at the Bachsermärt organic shop, where he gives lectures and offers cookery courses using wild plants. For his cookbook Essbare Stadt he created dishes with coltsfoot and wild mustard.
Many of the flowers he sows are not only lovely to look at, but also edible and delicious, such as fennel and wild mustard, which has a tangy, mushroomy flavour when eaten raw. Others are medicinal plants, such as ribwort plantain with its antibacterial, wound-healing properties.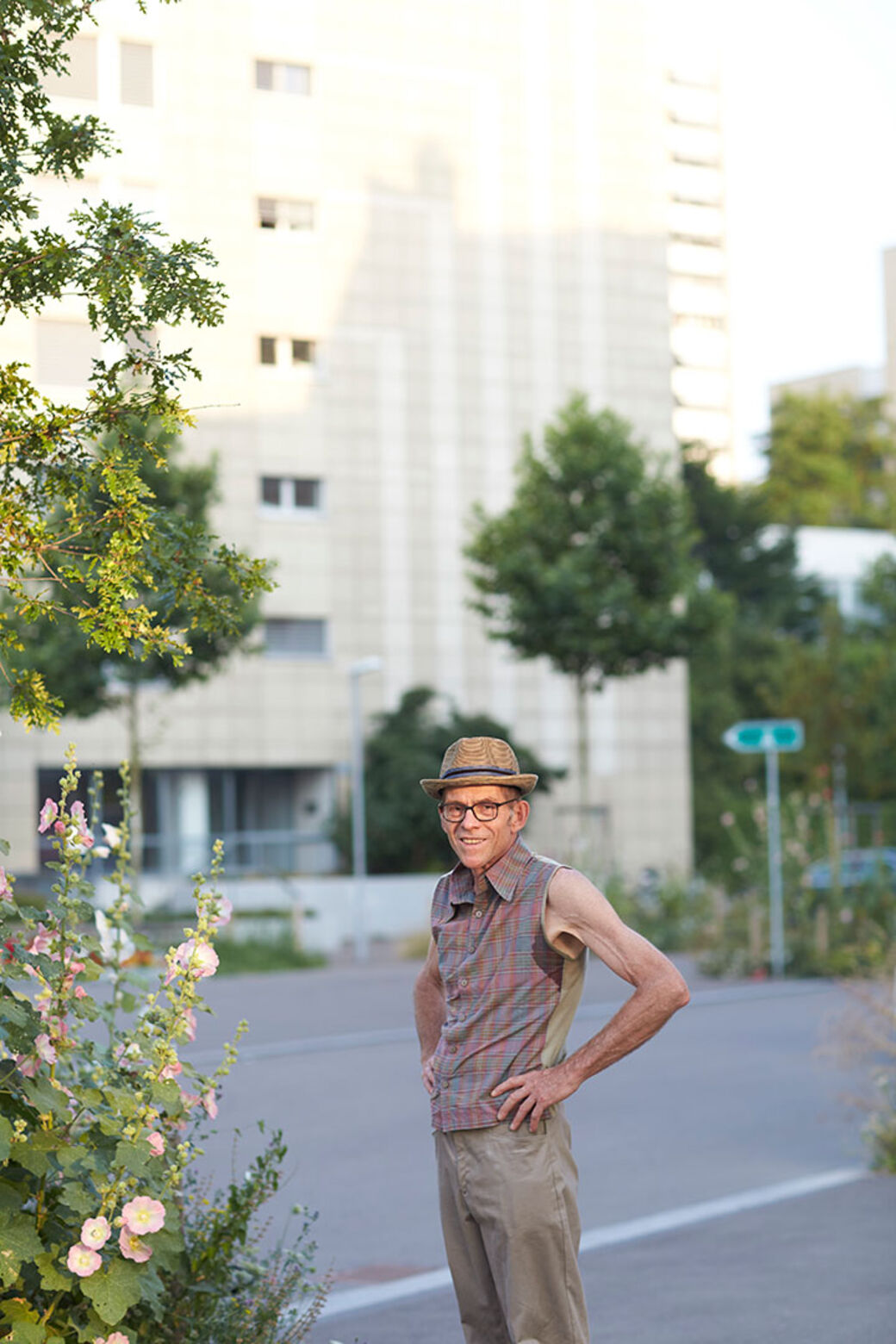 Some of the plants are self-seeding, and they all contribute to the city's famous biodiversity. Sweet clover, meadow sage and yarrow are important for the environment because they produce nectar, something that is particularly vital at a time when insect species are dying out and agriculture is still dominated by monoculture. Maurice stresses: 'Other cities could do their bit if they allowed more of these wildflowers to grow.'
View posts by interests, or use the proximity search and additional filters.
Try it out
.
Save posts as favourites – simply click on the heart symbol in the upper right corner of the post.