Basel-born illustrator Kati Rickenbach has been living in Zurich for the last 13 years. After studying in Lucerne, she began work at the comic book Strapazin. She has also published her own books and is the mother of two children. With her revealing illustrations, she often tells stories about typical Zurich life.
'Hey, welcome, come on in!' Kati greets me like an old friend. 'Would you like a guided tour?' she asks as I look curiously around the spacious studio at Strapazin. Yes, please!
The clattering sound of her heels accompanies us as we walk past desks littered with papers and pens, and shelves overflowing with books. Drawings and posters hang on the walls, jazz wafts through the air. 'That's Lori,' says Kati, and points out some of the other illustrators: '...This is Luigi... and that's Andrea sitting back there...' In total, 17 illustrators, graphic artists, cartoonists and writers work at Eglistrasse 8. 'A different constellation of five artists work on each quarterly edition of Strapazin.'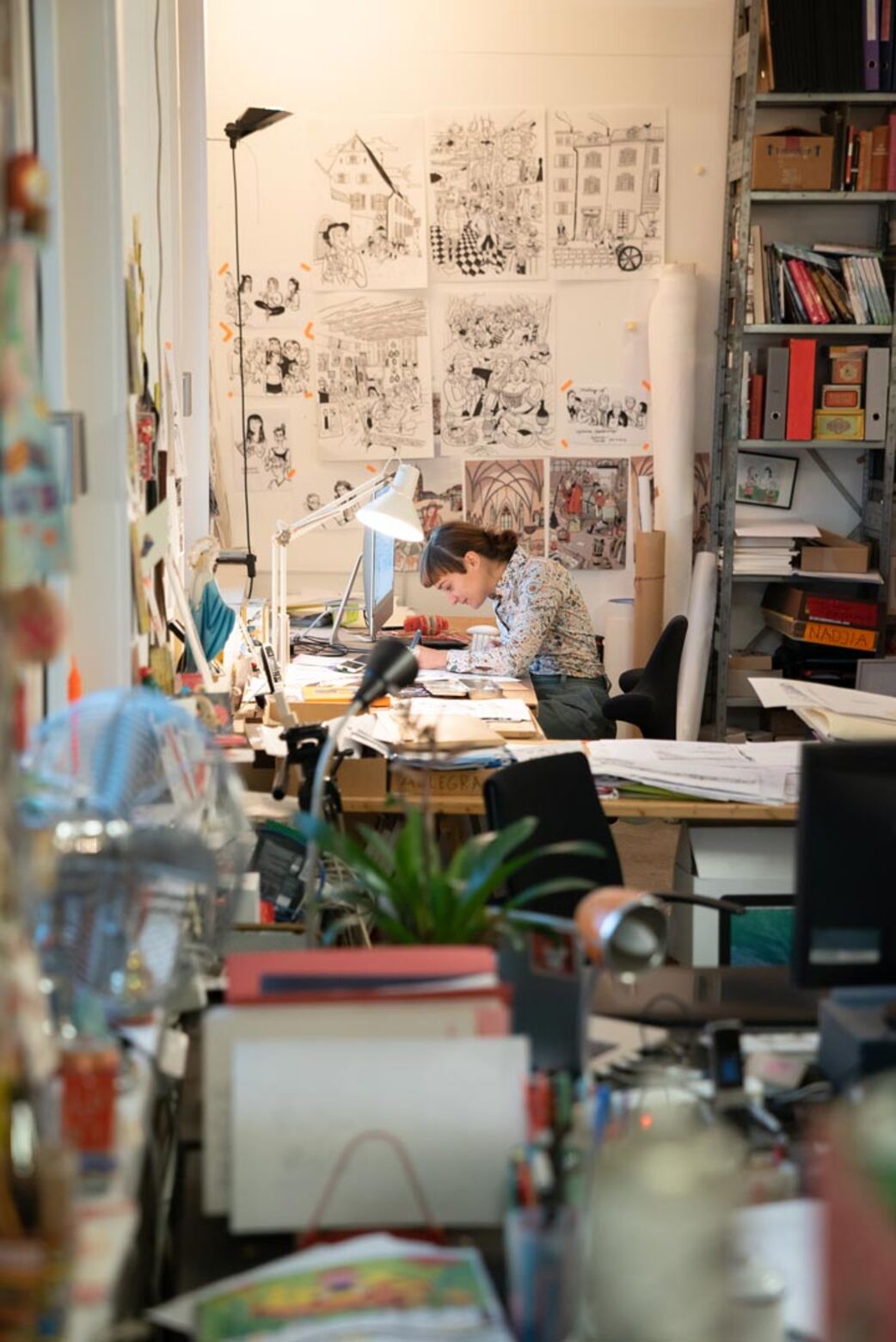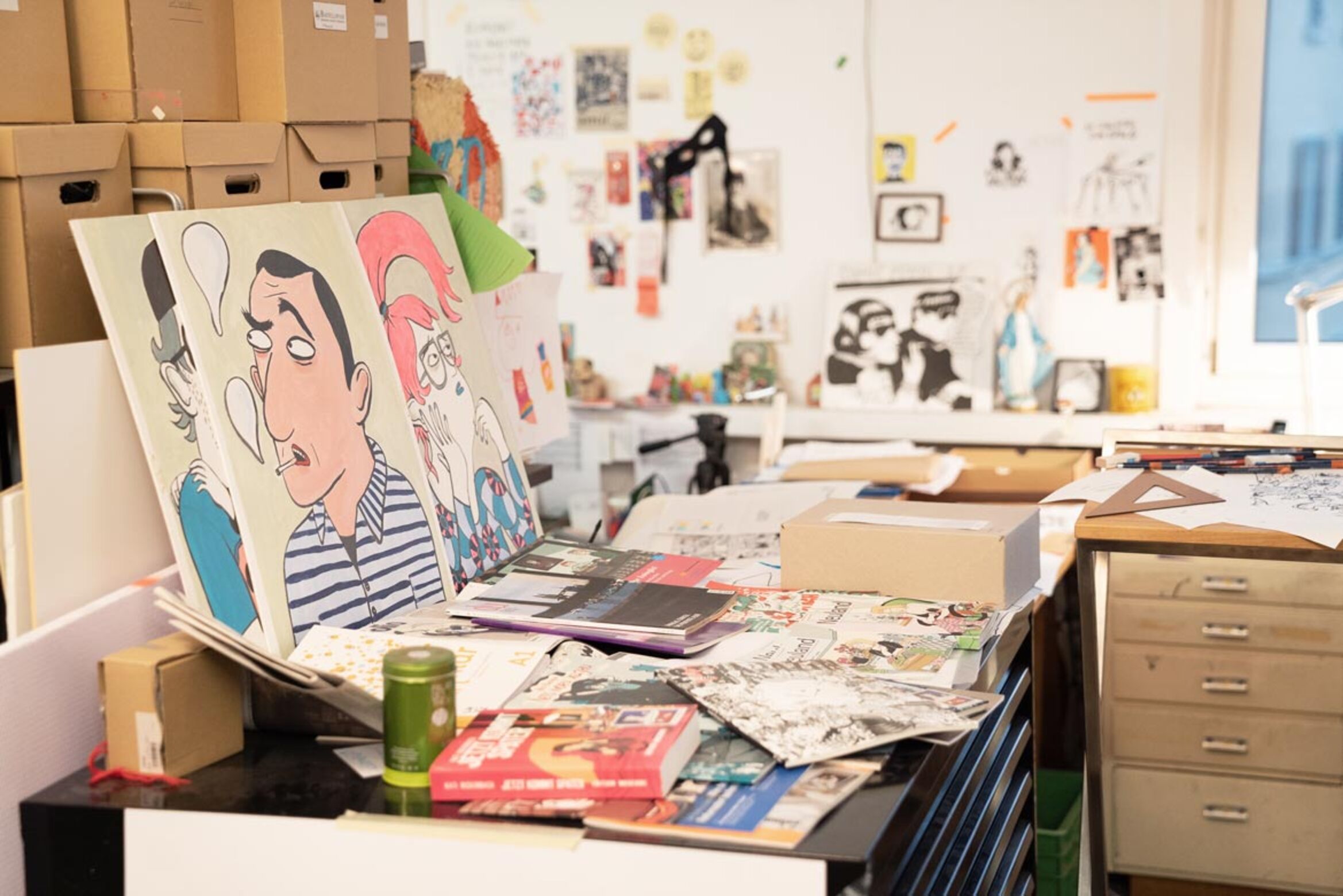 'I've been a huge comic book nerd ever since I was a kid,' says Kati with a grin. This passion was reflected in her day-to-day life – as a schoolgirl in Basel she worked in a comic shop, read Asterix and Obelix, and drew non-stop. In 2001 she went to the University of Lucerne to study to be an illustrator. Her studio was in the Yellow House, a former nurses' home. 'It was a fun time,' Kati recalls. 'There were often concerts in the cellar, and we had a beautiful view of the Reuss river and a big garden in front of the building. Someone even kept a few chickens there.'
'When Christophe Badoux stepped into the room, he was gobsmacked.'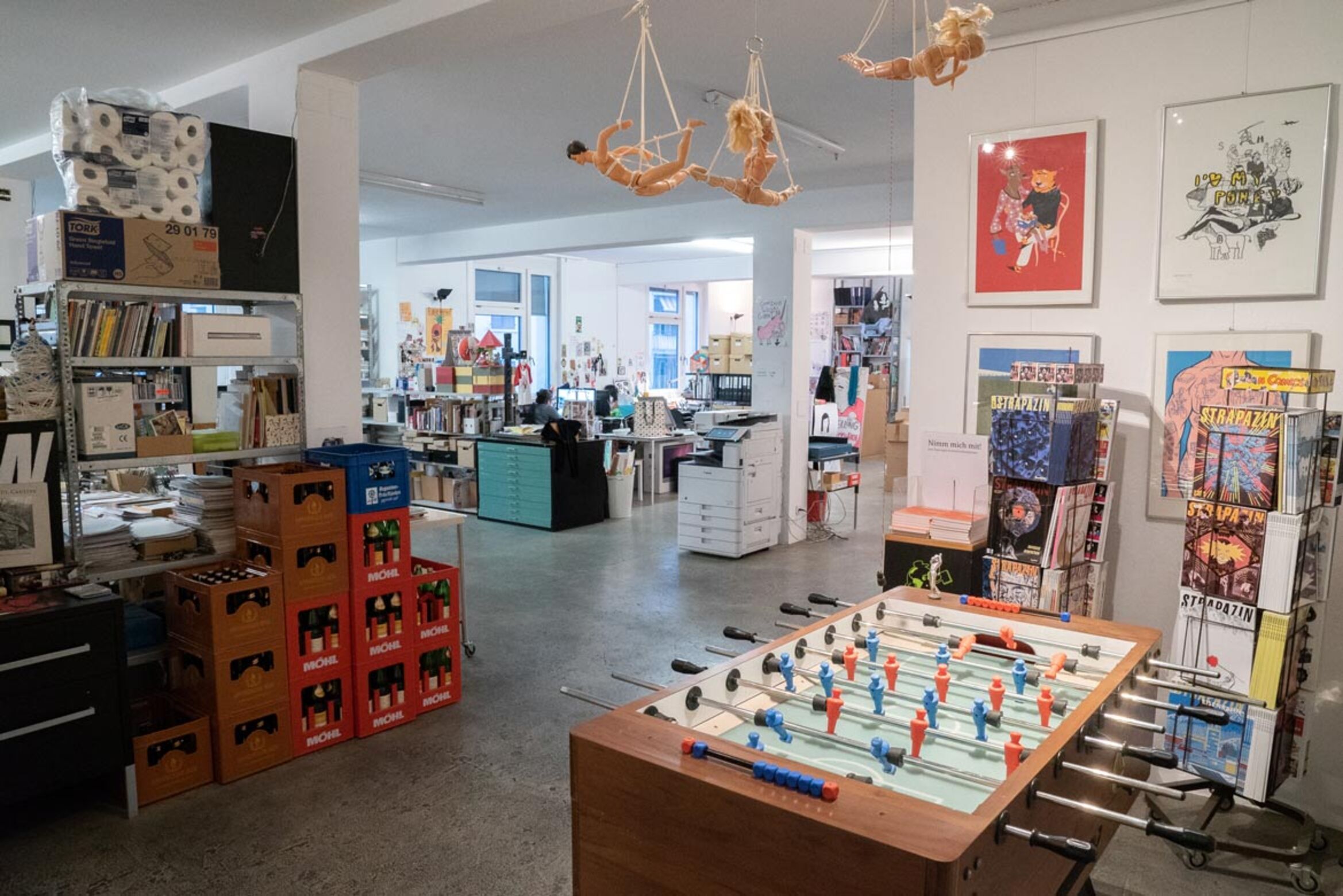 When it came to her final degree project, she asked Strapazin illustrator Christophe Badoux to be her mentor. Kati had admired his work for years. 'I think I overwhelmed Christophe a bit at the beginning,' she says with a laugh. She drew each panel of her 80-page comic in A6 format and hung it on the wall. The 800 drawings produced a wallpaper-like effect. 'When Christophe stepped into the room, he was gobsmacked,' says Kati. 'I think for a minute he didn't really believe that all these individual illustrations would ever be turned into a book.' But she completed and published her final project, Filmriss, in 2007.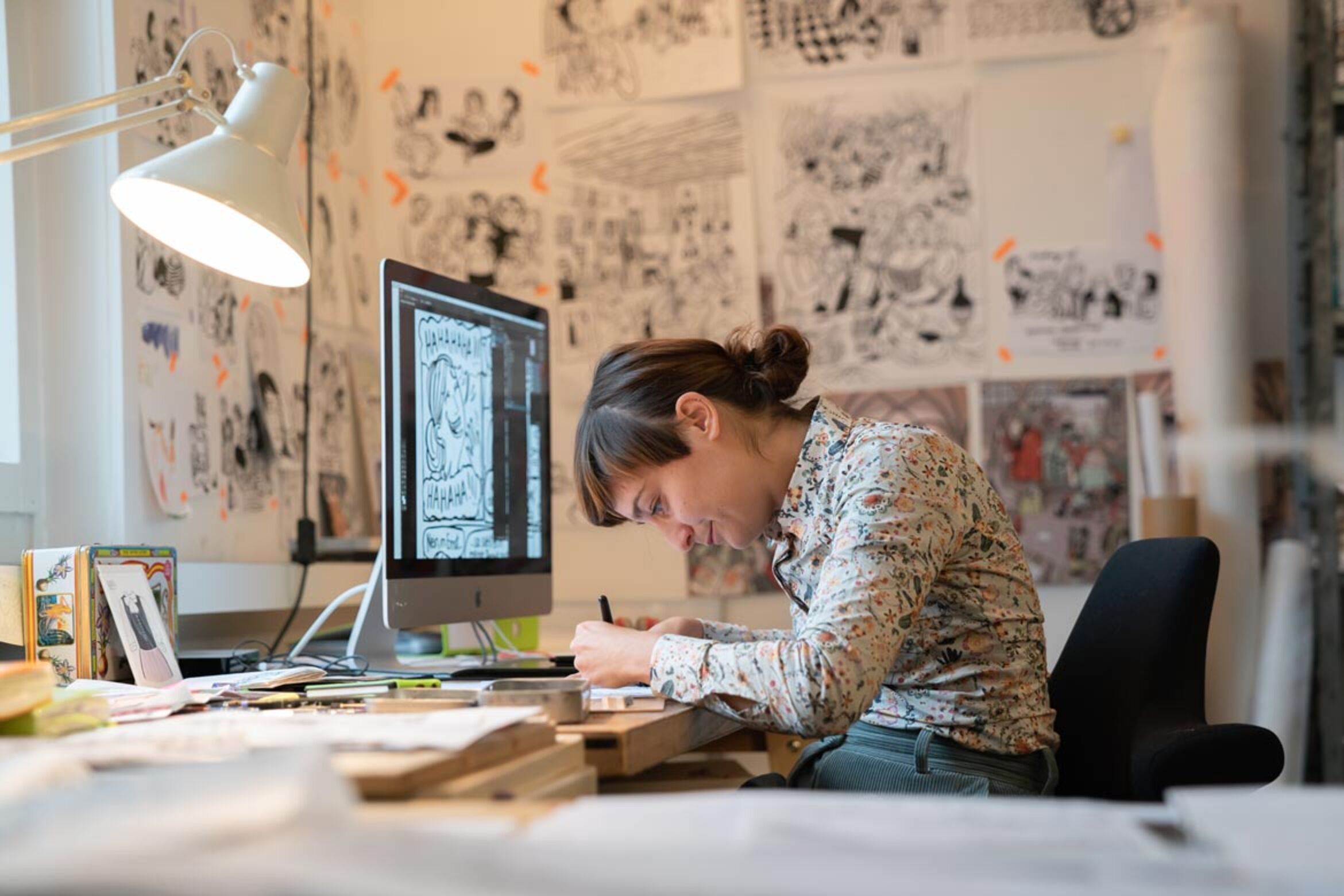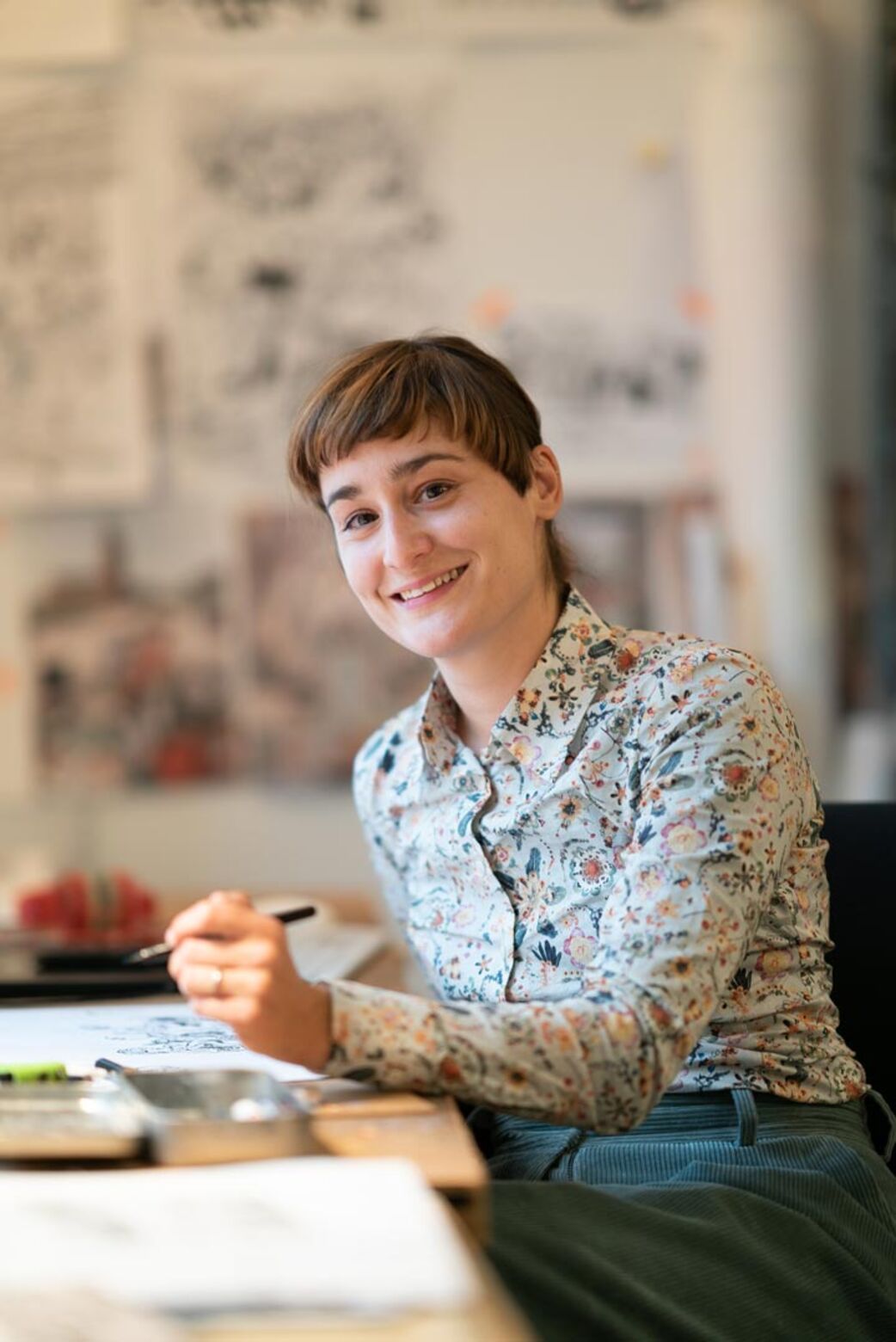 After graduating, Badoux offered her an internship at Strapazin. 'On my first day everything was still a bit disorganised,' says Kati. 'Christophe and I had to go to Letzipark to buy me two trestles and a table top.' The original three-month internship was extended and extended until she finally became a permanent member of the Strapazin team in 2006.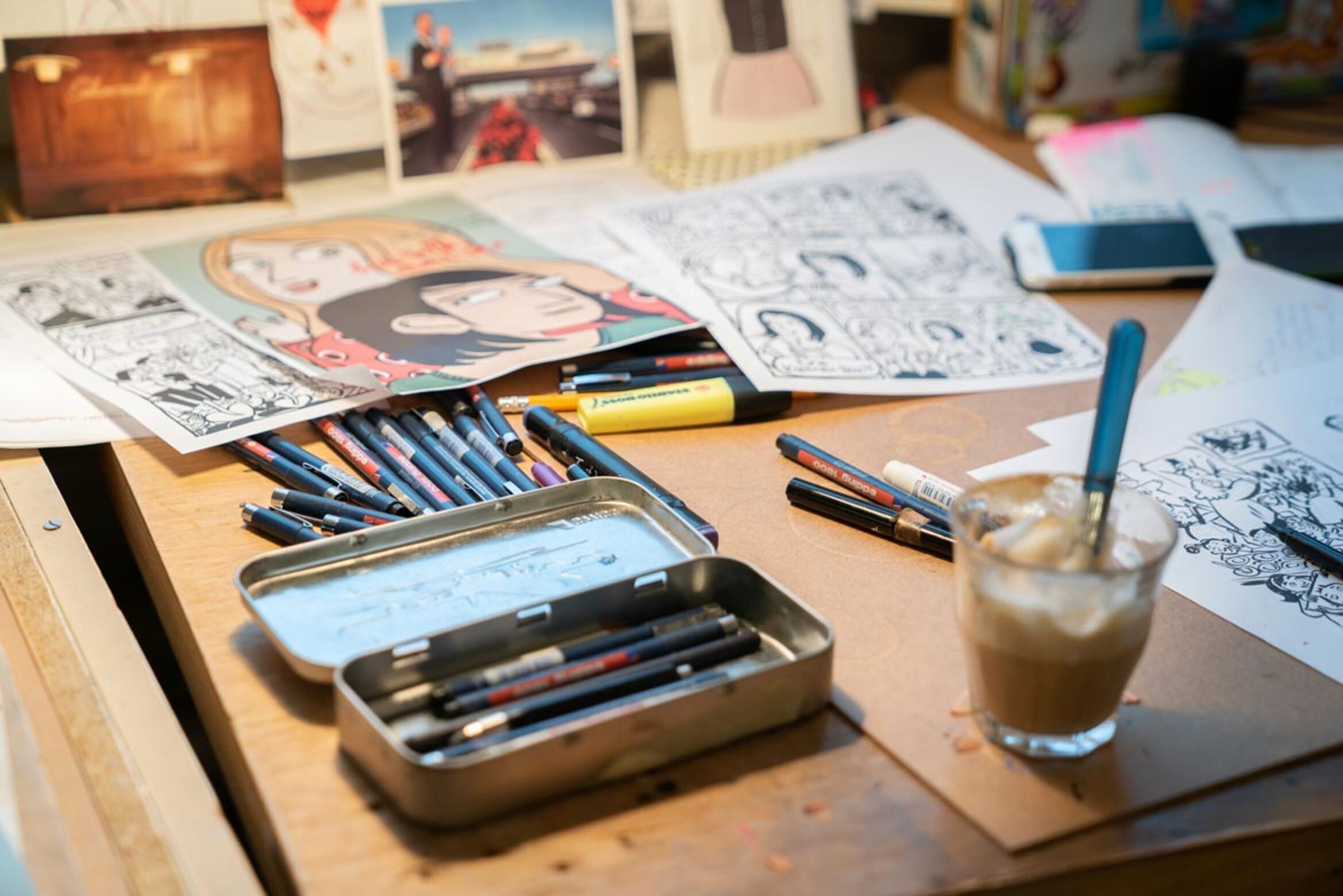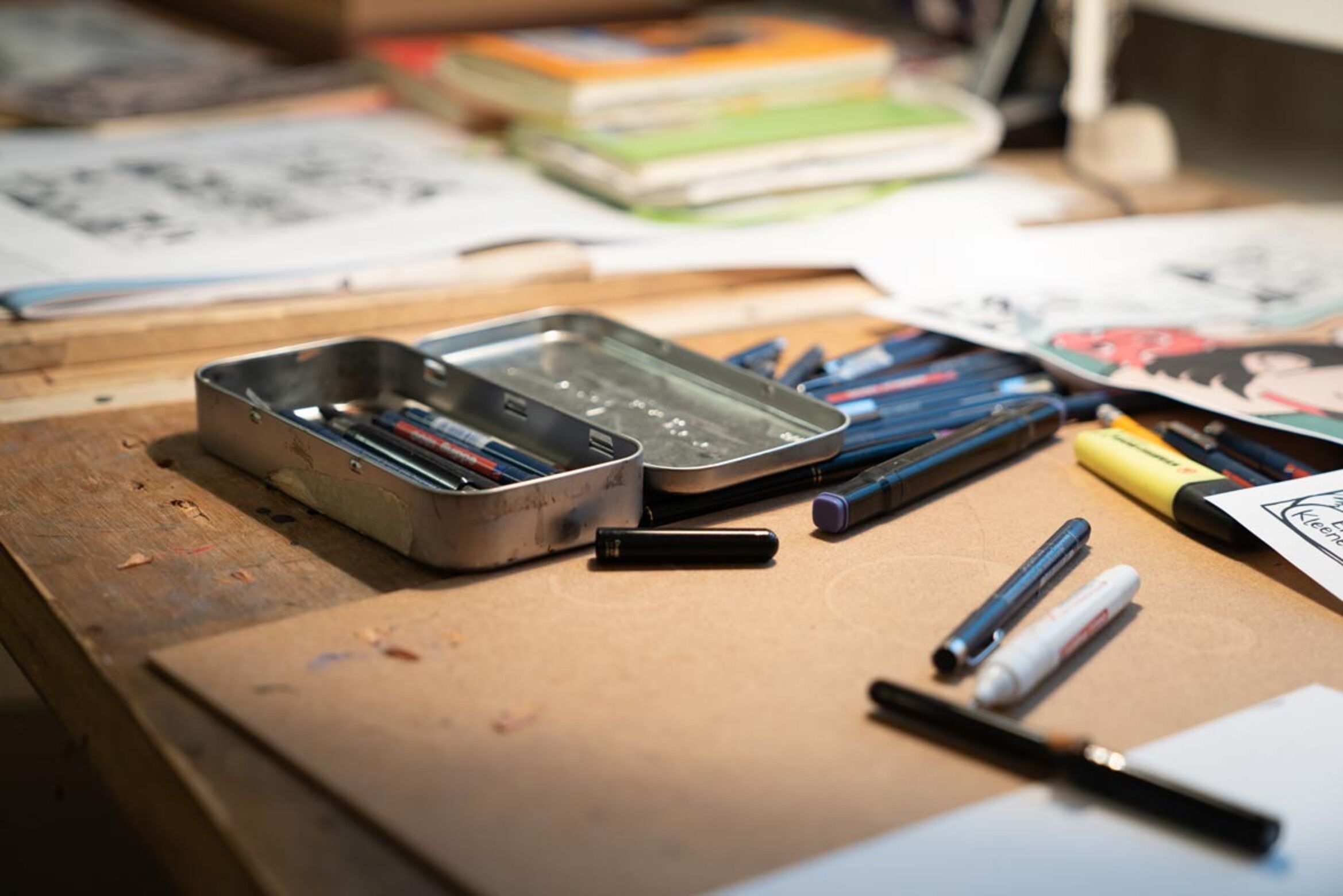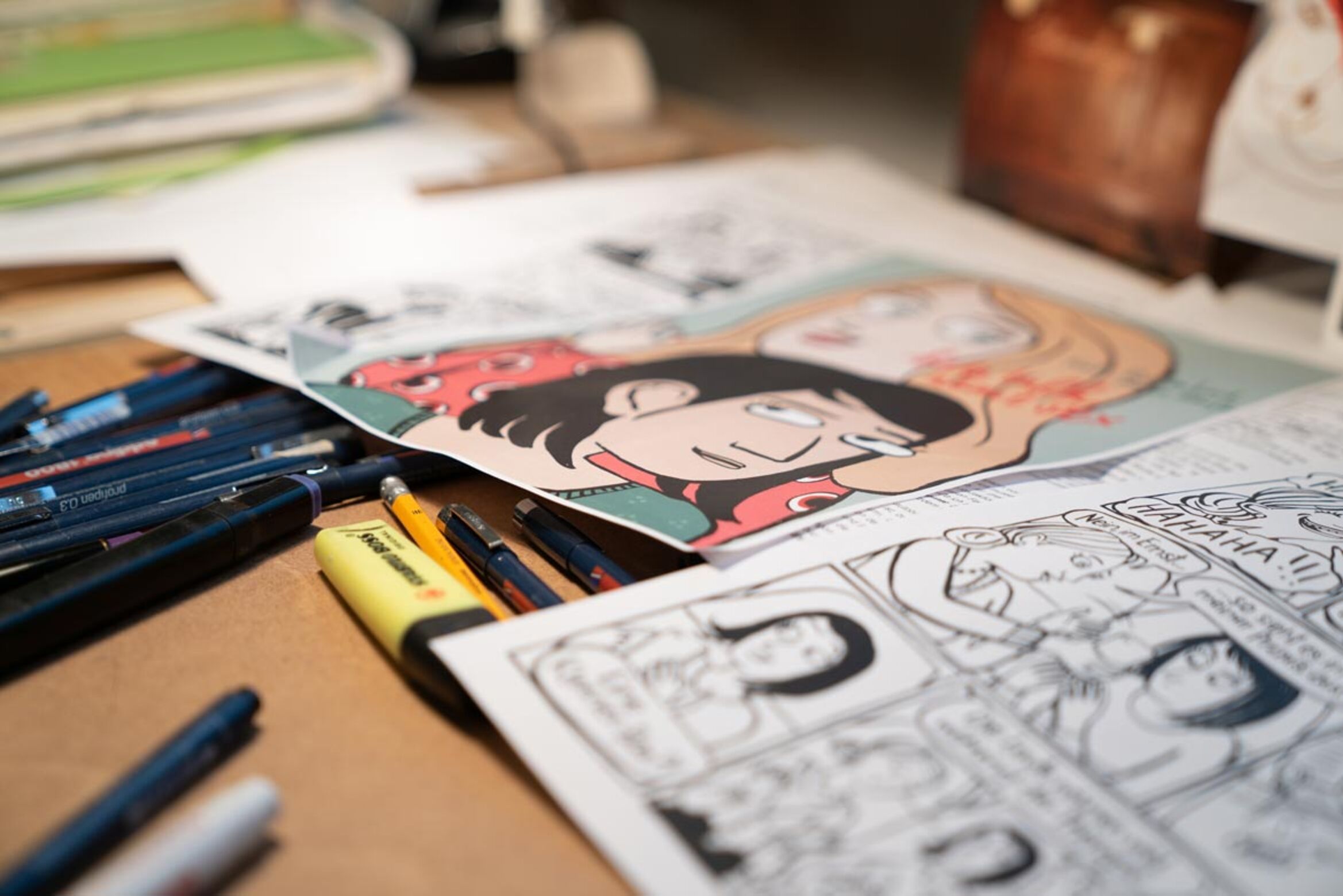 The autumn sun shines onto her workplace – including the table top – which is now situated by one of the large windows. It is scattered with drawings and pens. 'I don't work at home, so fortunately I don't have to keep clearing up.' says the 38-year-old. She tries to keep her work physically separate from her home life with her husband and two daughters. But her career is still very important to her. 'You could say it's my third and oldest child,' she laughs.
'Zurich is very fast-paced, while Basel is more laid-back. People here are better dressed. Basel seems to be full of grey puffa jackets. Yes, Zurich's simply more glamorous.'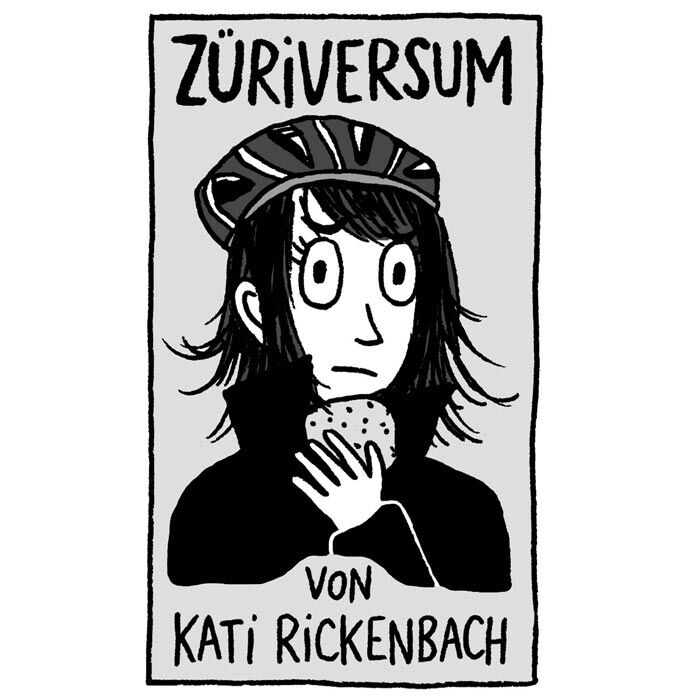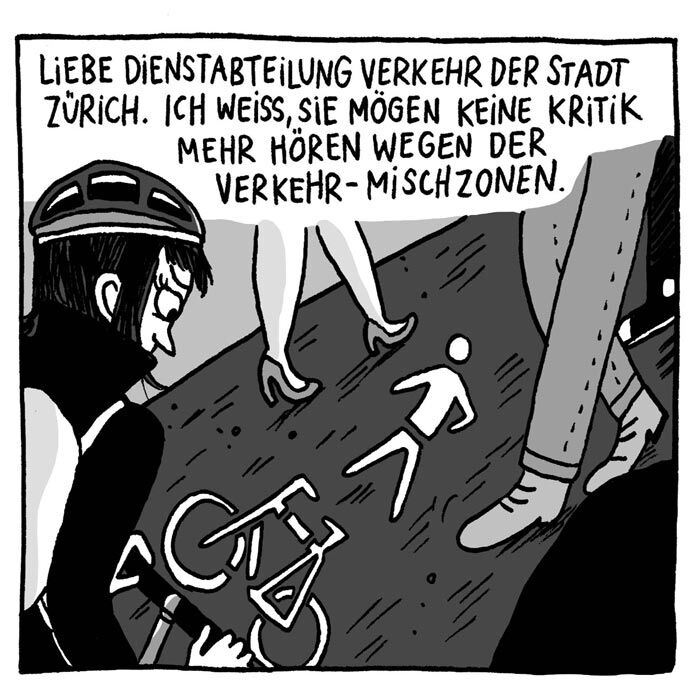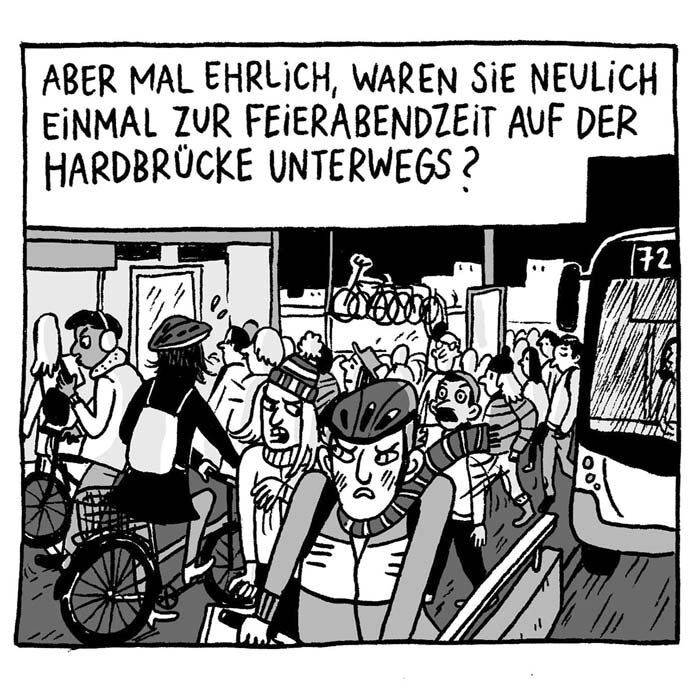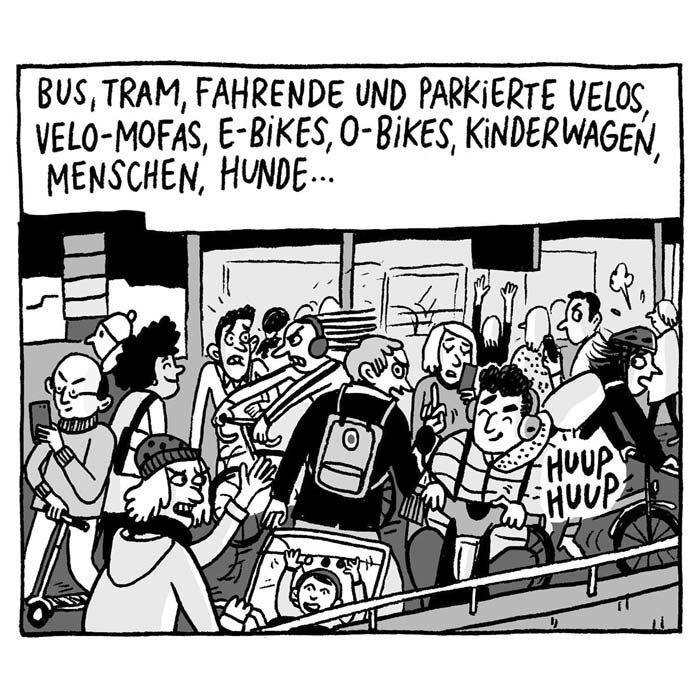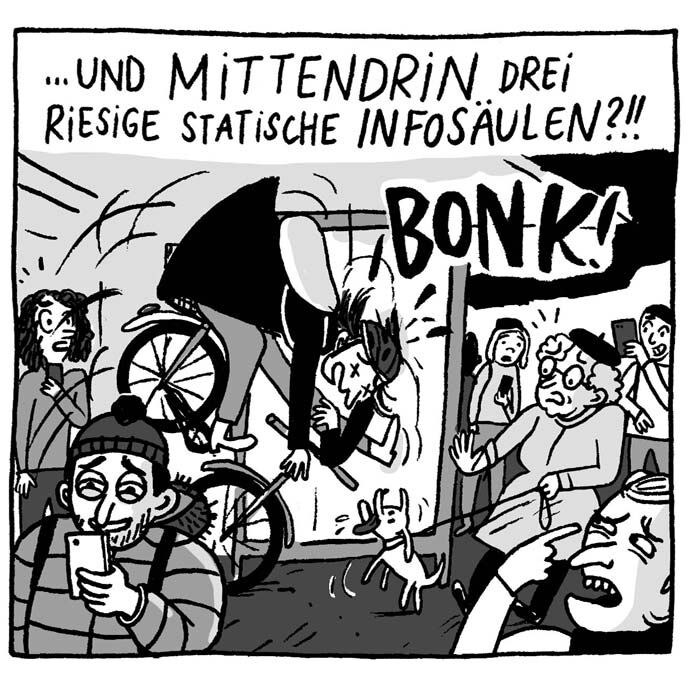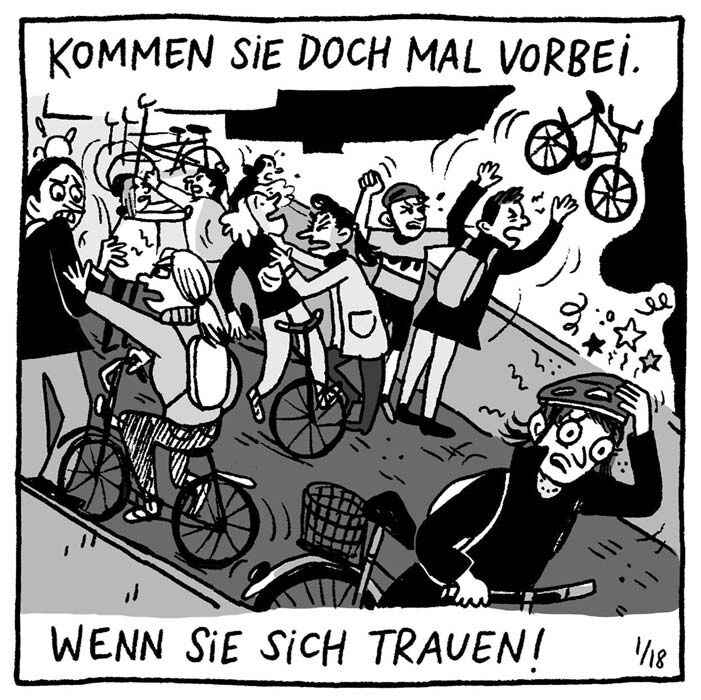 She creates many of her illustrations in this studio. Partly fictitious, partly autobiographical, they depict the daily life of the Basel-born artist in Zurich. She began portraying typical Zurich life in Züritipp magazine in 2006, and this year she started drawing Züriversum, a hidden-object comic strip, which appears every Monday in the Tages-Anzeiger: 'I draw inspiration from my everyday life, for example by what I see when I'm cycling through the city.' So the protagonists of her comic strips might be other people jostling on the overcrowded bike path over the Hardbrücke, or the cashier who complains about her alcohol allergy and hay fever. 'I sketch all the little things that I notice,' she says, leafing through her notebook. 'OK, this one isn't mine,' she says, smiling at a drawing done by her six-year-old daughter.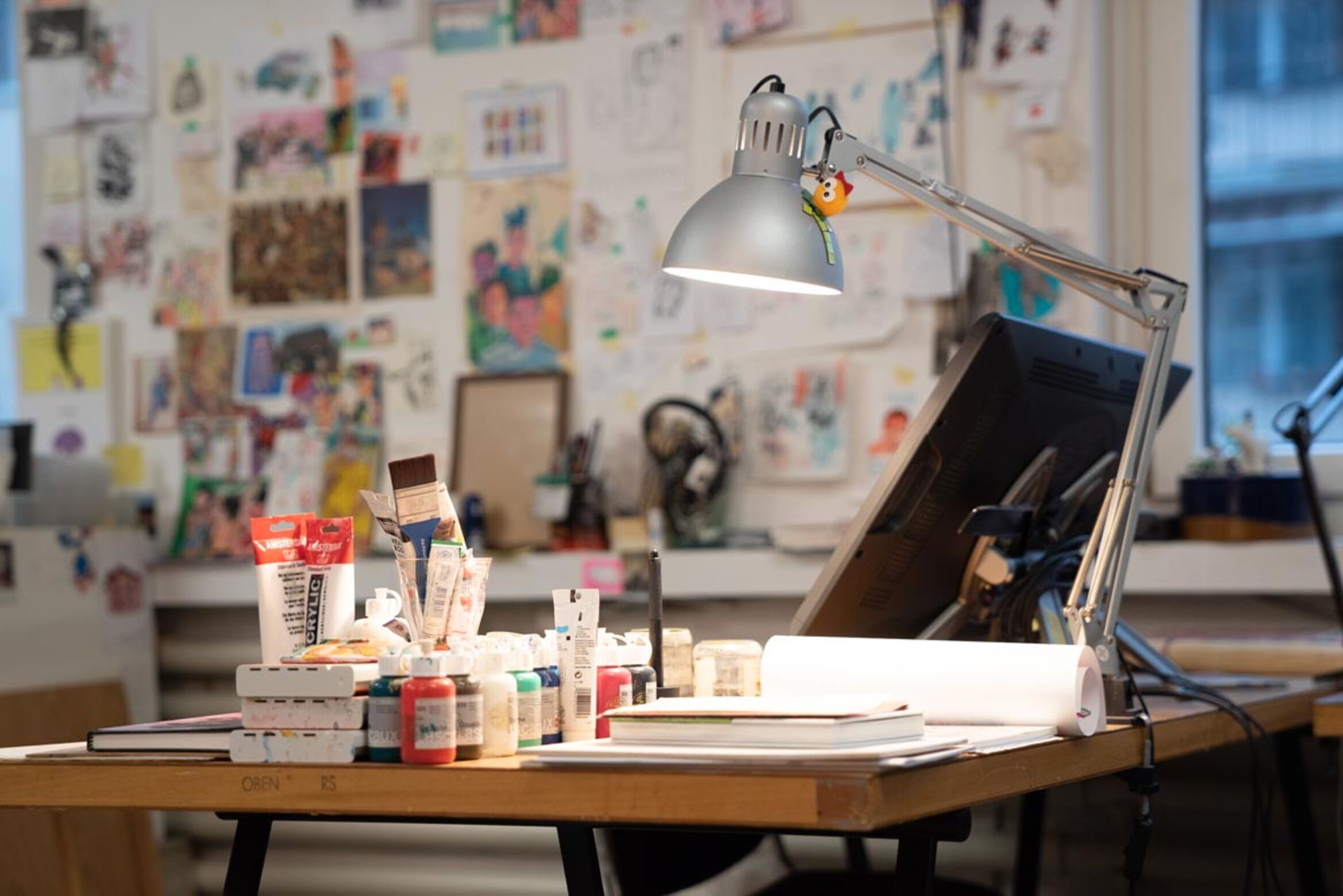 She thinks it's easier to portray Zurich life when you haven't grown up in the city. 'You notice all its peculiarities when you've grown up somewhere else. You also compare things a lot more. Life in Zurich is very fast-paced, while Basel is more laid-back. People here are better dressed. Basel seems to be full of grey puffa jackets. Yes, Zurich's simply more glamorous,' she says with a laugh.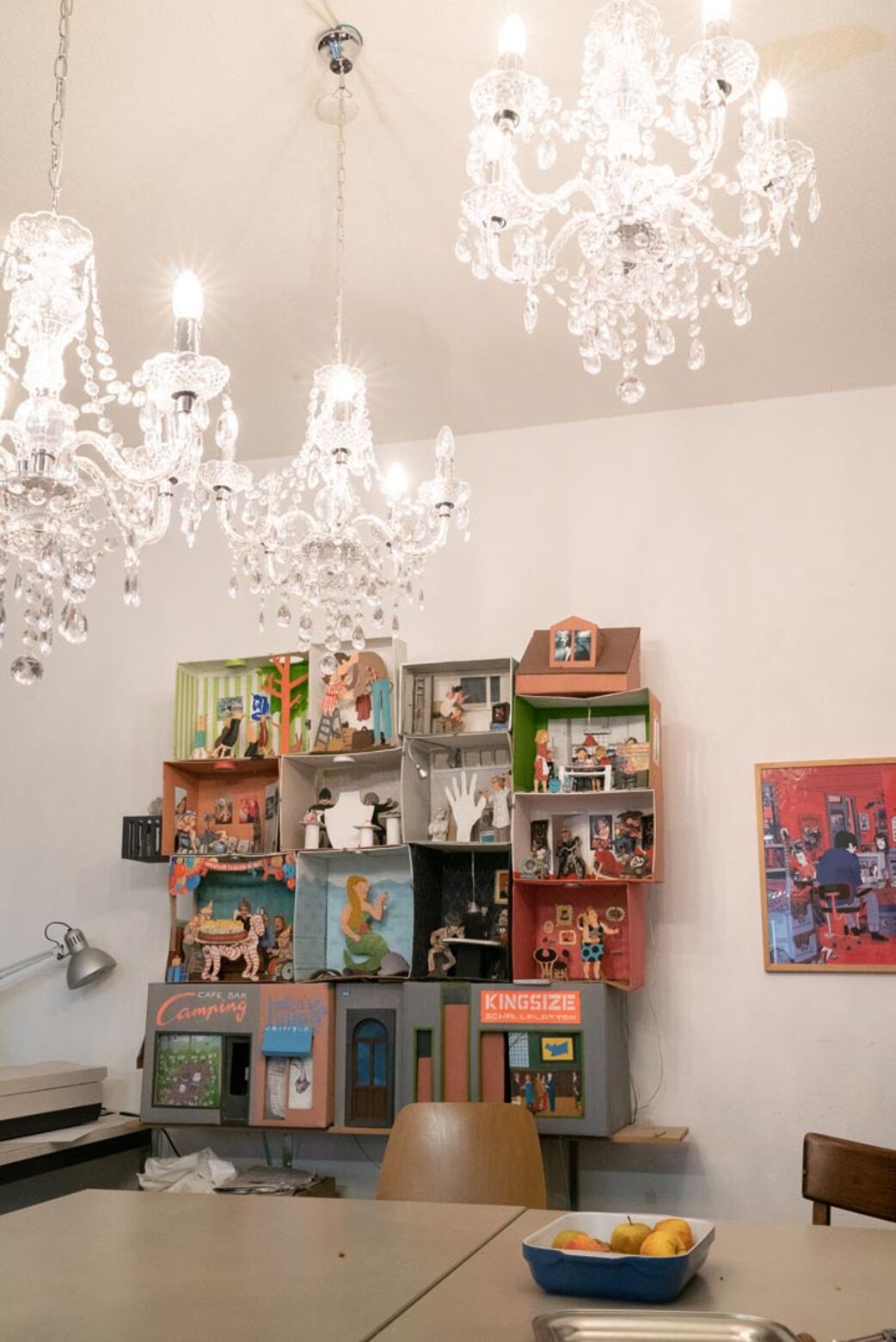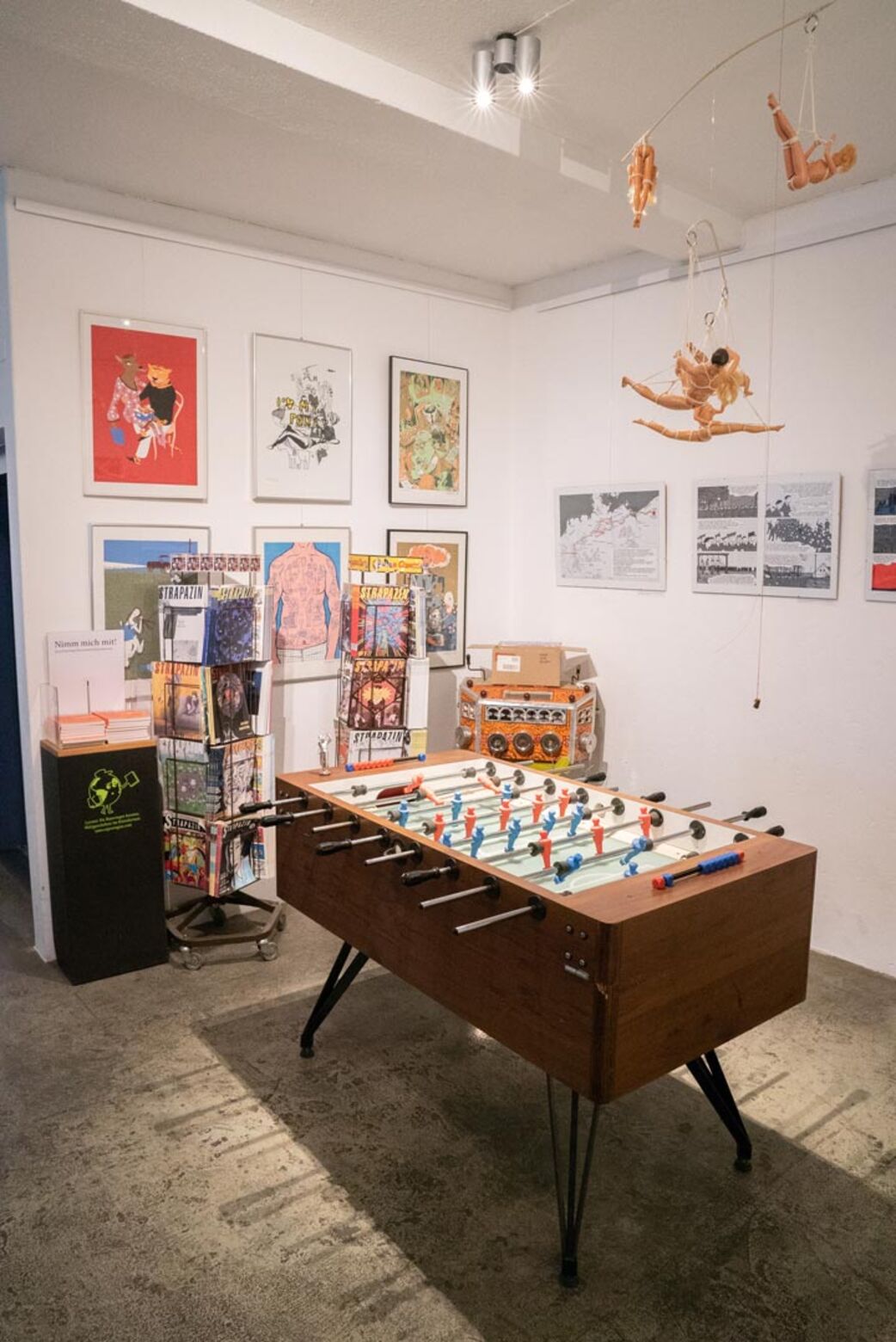 'You know, my career was actually totally predictable.'
In addition to autobiographical illustrations, Kati also works on non-fiction comics. After Neuland (2015) on the subject of childbirth and breastfeeding and Let's Talk About Gender! (2017), she is now working on Let's Talk About Sex! with sex therapist and psychotherapist Dania Schiftan: 'When I hear the words sex therapy I always think: "Oh, how interesting, how does that work?" So that's what this is about. My curiosity makes it possible to take a peek into this world.' The book is due to be published by Edition Moderne in 2019.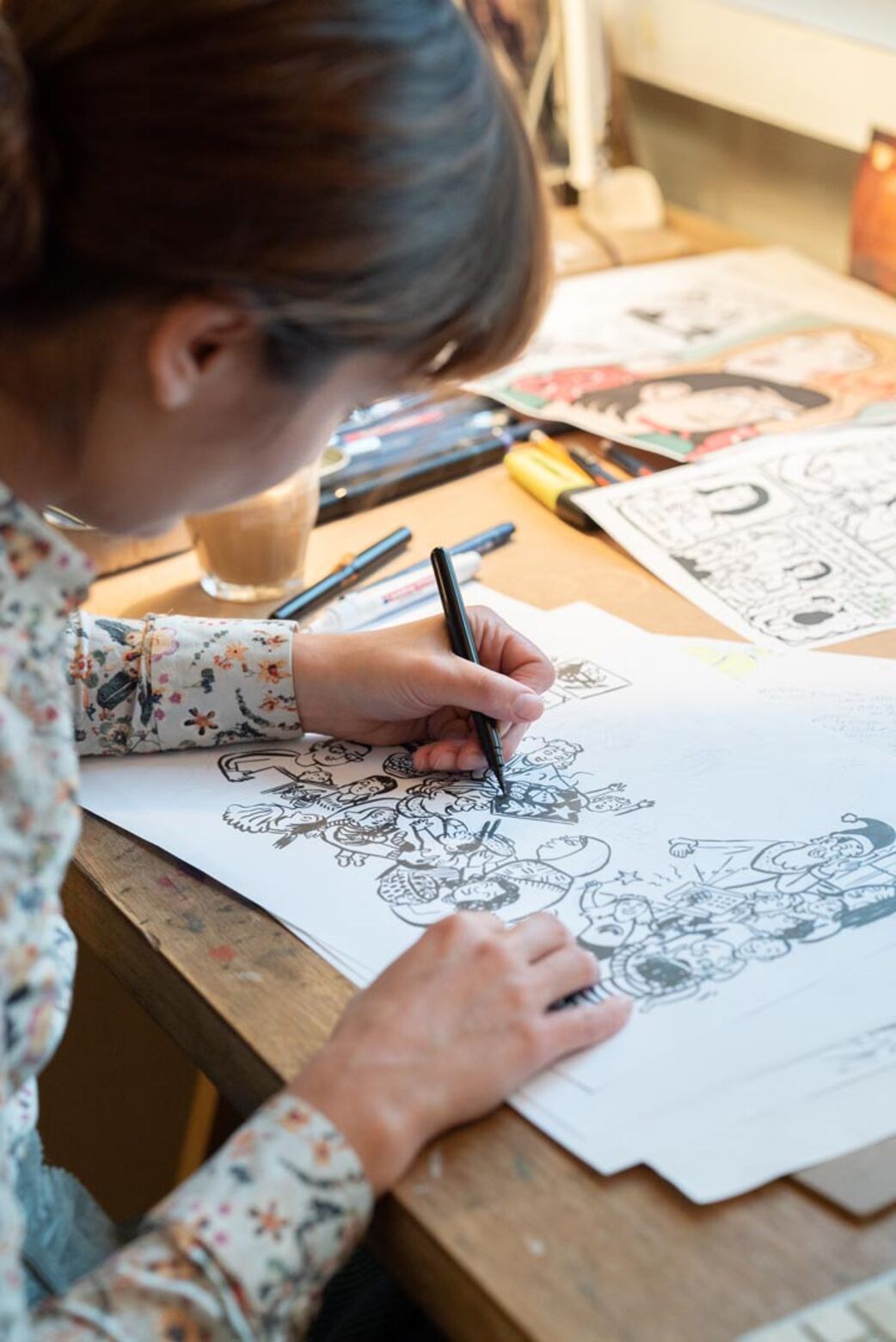 She says she feels at home in Zurich. 'You know, my career was actually totally predictable; I knew from the start that I wanted to draw comics and live in a bigger city like Zurich.' So predictable that it's almost boring again, she adds with a grin. But one thing we can say for sure – her stories are never boring.
View posts by interests, or use the proximity search and additional filters.
Try it out
.
Save posts as favourites – simply click on the heart symbol in the upper right corner of the post.