'There are over 100 different gins in Switzerland alone'
Peter Jauch is organising 'about Gin' for the second time at the end of September – the Gin Experience Festival will be held in the 25 Hours Hotel Langstrasse. We talked to him about gin and tonics, getting a bit too tipsy and micro-distilleries.
Peter, I have to admit that I'm not a fan of gin and tonic...
You aren't the only one. Some of my friends don't much like standard gin and tonic. But there are lots of other drinks and gins that taste completely different. Those who don't like the strong juniper taste of classic gins such as Gordon's or Bombay might prefer a more floral and subtle variety. Gin has a more diverse range of different flavours than any other spirit in the world. But of course, I wouldn't encourage anyone to come to the festival who doesn't like any spirits or who doesn't drink alcohol at all.
'about Gin' takes place in a hotel. That's quite unusual for an event like this.
Yes, but I think it's the perfect location. It allows the brands to showcase their own stories. When you hold an event in one large room, the companies with the biggest budgets take over and the newer brands have no chance next to the big names. The 25 Hours Hotel Langstrasse clears out all of the beds from the rooms on the first floor. The various gin brands set themselves up in these rooms during the festival. This gives them the opportunity to tell their stories without competing with others.
'The brands all set up individual experience spaces.'
How does this work?
The brands all set up individual experience spaces: this allows visitors to not only hear the story of the particular gin, but also experience it with all their senses. I'm not allowed to tell you everything we have planned for this year. In 2018, the guys from Turicum made themselves a forest clearing and Deux Frères were hiding in a meadow of flowers. The Botanist created a garden of 22 botanicals. These 22 botanicals are used in their gin. It's not unusual for the founders of the brand to be at the event – and not just for the less well-known labels.
There's also gin tasting at the festival. How does it not end in drunken debauchery?
We only serve half measures of a normal long drink – 2 cl. This is enough to gauge the taste. If we poured out larger measures, most people would probably soon have had too much and the festival would be over after trying just 3 or 4 different gins. Last year, guests were able to try up to 7 different brands.
How do you choose which brands are represented?
I think it's important that we have some famous gins that are served in bars around the world, like Monkey 47 from the Black Forest. These brands give the festival some acclaim as visitors will recognise these names. But we also want to represent smaller ventures alongside the larger brands. For example, this year we will once again be featuring Gin 1616 from Bern.
'Some of my friends don't much like standard gin and tonic.'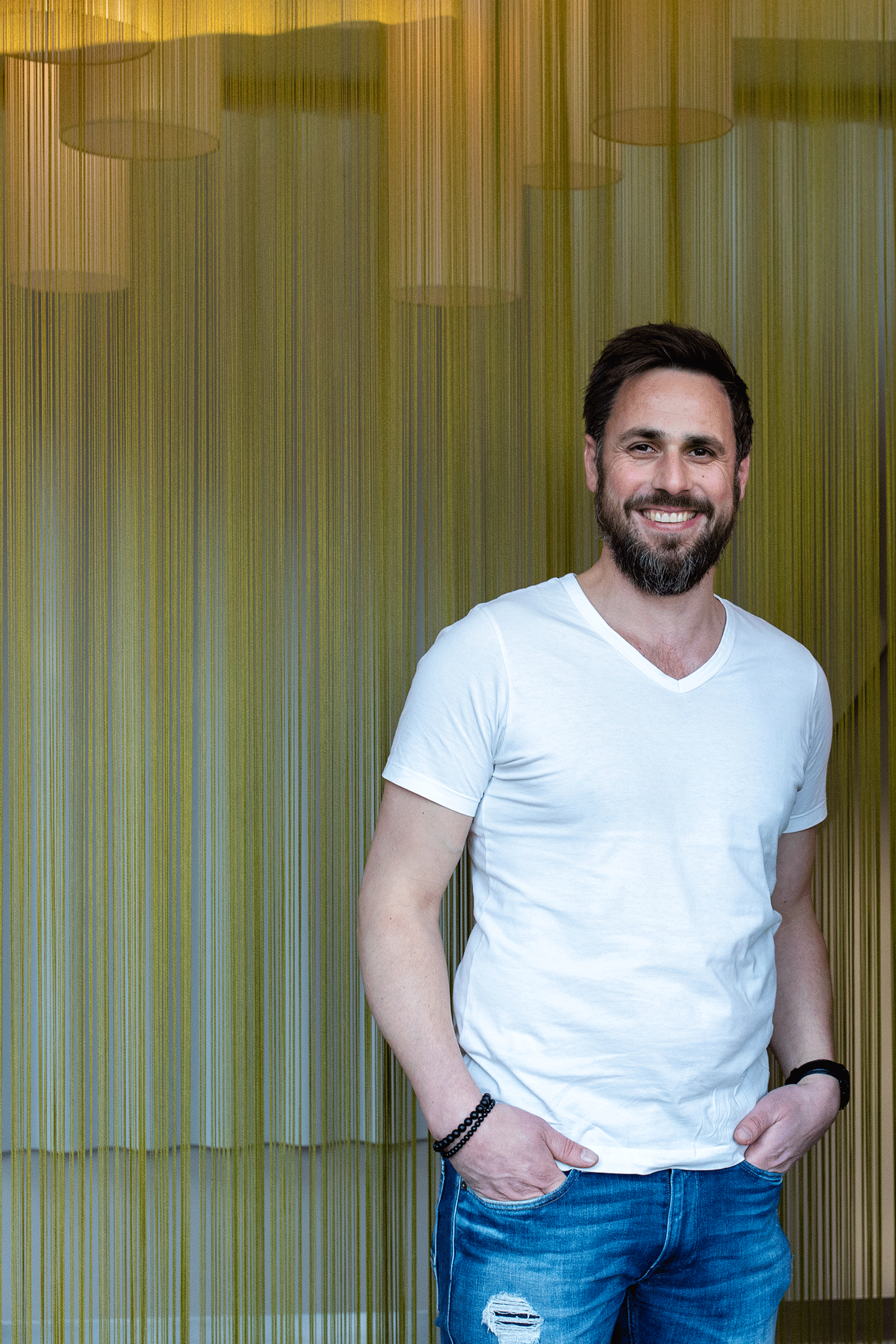 You also hold the festival in other cities. Are there local differences?
Definitely. Every city has its own local heroes. In Switzerland, there are different gins in Basel, Bern and Zurich. These brands might be massive in their own city, but completely unknown in others. And the market is constantly expanding. There are two reasons for this growth and the wide spectrum of different tastes. On the one hand, gin is the easiest spirit to produce, and on the other, besides juniper, only one other botanical is required to call a spirit with at least 37.5% alcohol 'gin'.
Have you ever thought about selling your own gin?
Yes, a few years ago. But I decided that I would rather concentrate on the festival. It doesn't make sense for me to have a gin produced just so I can say that I have my own. There is too much competition: there are over 100 different brands in Switzerland alone.
Adress
25 Hours Hotel Langstrasse
Langstrasse 150
8004 Zurich
Information
The 'about GIN' Gin Experience Festival is taking place from Thursday, 26 September to Saturday, 28 September. The entry price is between 31 and 37 Swiss francs, which includes a one franc donation to the Viva con Agua safe water projects.
View posts by interests, or use the proximity search and additional filters.
Try it out
.
Save posts as favourites – simply click on the heart symbol in the upper right corner of the post.