Here's how you can have dinner out
Eating in a restaurant is just as much of a cultural experience as going to the theatre. It's also currently forbidden – unless you book an overnight stay in a hotel at the same time. Culinary columnist Hans Georg 'HG' Hildebrandt has some tips, especially for those who want to celebrate Valentine's Day.
Restaurants are the linchpins of society, and the social side is a big part of it. That's why life without gastronomy is, quite simply, terrifying: nowhere are there more serendipitous moments than when you go out to eat, especially in a city where you've lived for a number of years (serendipity: an unexpected, lucky coincidence, worth looking up).
I would happily be served by people wearing masks here.
'Come to our hotel and we'll serve you food from the restaurant in your room!' Never did I imagine that I could find a sentence so consoling. This service is being offered by the highly esteemed, multi-award-winning Hotel Krone in Sihlbrugg, where I would happily be served in my hotel room by people wearing masks simply to once more be able to eat food that has been awarded 16 Gault&Millau points. But I'm not quite there yet, unless they announce that the lockdown will be extended from the middle of February until the end of March.
Speaking of the middle of February, there's another occasion we need to consider… Valentine's Day: despised by many yet still respected as a tradition. It's about time you invited your loved one out for dinner again! Not allowed? Yes, it is – albeit in a limited way in your own city, and as much as we love the Krone in Sihlbrugg, in some places you can even sit in the restaurant.
Good news: a Valentine's meal out is possible!
Suitable options are being offered by places like the Hotel Helvetia at Stauffacher. The restaurant above the Helvetia Bar has been open to hotel guests on Friday and Saturday nights throughout the lockdown, and whoever misses eating out can book a room there and treat themselves of a Friday night. There is a four-course, fixed-price menu available for hotel guests, and for Valentine's weekend, you can stay overnight and dine in the restaurant for 318 francs.
Head chef Stefan Heilemann got everyone talking last year when he made the surprise switch from Ecco at the base of the Uetliberg to the Widder hotel on the left bank of the Limmat. If you want to spoil yourself in style, you currently have the exclusive opportunity to eat with Heilemann when you book a room there. He cooks for hotel guests on Friday and Saturday nights. Rooms are available from around 600 francs, excluding dinner.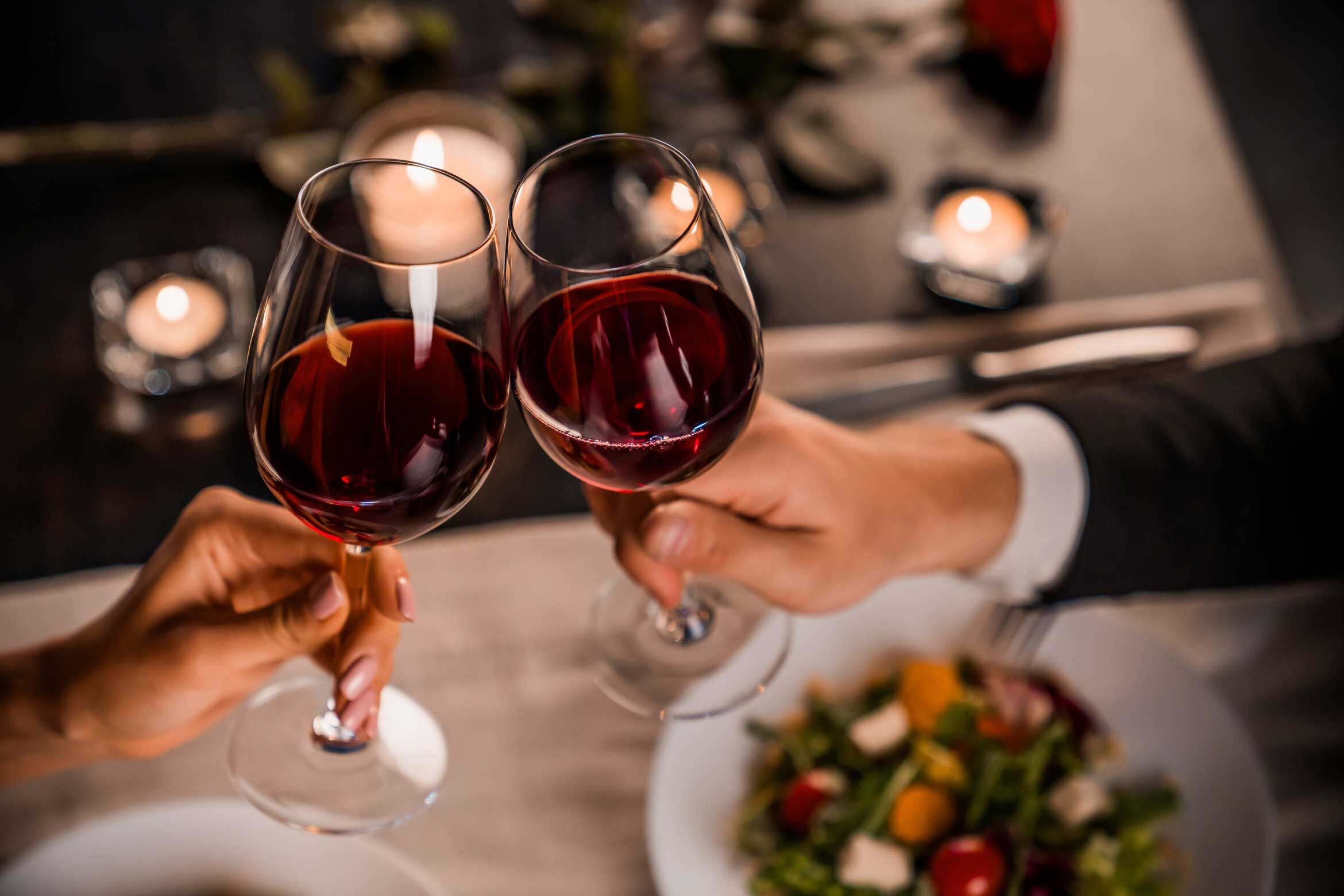 It's also possible to eat – and sleep – away from the city.
An alternative for fans of luxury: on 13 and 14 February, there's a special treat available at the Dolder Grand. 'The Grand Love' can be yours for a mere 1,730 francs for two people – and is already fully booked on the 13th. It includes a meal in The Restaurant and a number of other added bonuses. A slight variation, 'All About Love', includes the same services, plus dinner in the Saltz restaurant.
In the über-cool restaurant at La Réserve Eden au Lac, you can be waited on and cooked for every night of the week as a hotel guest. In accordance with the hotel's coronavirus precautions, the restaurant will only be at 30 to 40 per cent capacity, which in such a huge space doesn't present a problem. When you pay 490 francs for a double room, you'll receive 200 francs in credit towards your dinner. The total price for dinner could come to around 600 francs; there are two set menus and a reduced à la carte menu from the Nikkei restaurant on the top floor above (Japanese/Peruvian fusion). They too have a special offer for Valentine's Day.
Also joining in with the Valentine's Day festivities is the Leuen country guesthouse in Uitikon-Waldegg ('country'? OK, more like suburban, but anyway): from 13 to 14 February (or 14 to 15), you can stay the night with dinner included for 198 francs per person. It's 228 francs if you add on the wine pairing. I think that's perfectly reasonable!
If you're looking to get further out of town, the Hotel du Lac in Wädenswil could be an option. On Friday and Saturday there's a four-course menu, with an aperitif in your room followed by dinner in the conservatory in strict compliance with Covid-19 regulations. Priced at 120 francs, the overnight stay is 'reasonably priced and good value so as to appeal to a wider audience,' says Gian Durisch, manager of the establishment, which belongs to Holenstein Gastro. 'We want to directly address anyone who misses culinary experiences. During the week, our client base consists of tradespeople and those travelling for business, so in spite of a few limitations, we're almost working like normal.' Every weekend follows a different culinary theme, such as Switzerland, Italy or the Mediterranean.
This list is in no way exhaustive, so there are still other places where you can stay overnight in order to use the restaurant. However, many great Zurich hotels are unfortunately still closed in February so won't be serving up any of their usual gastronomic delights – we can only hope that we don't have to keep feeding ourselves at home for even longer because of any newly evolved coronavirus variants.
These are the restaurants mentioned in the article:
Landgasthof Leuen, Birmensdorferstrasse 56, 8142 Uitikon, Website
Hotel Helvetia, Stauffacherquai 1, 8004 Zurich, Website
Widder Hotel, Rennweg 7, 8001 Zurich, Website
Hotel Krone, Sihlbrugg 4, 8816 Hirzel, Website
Dolder Grand, Kurhausstrasse 65, 8032 Zurich, Website
Hotel du Lac, Seestrasse 100, 8820 Wädenswil, Website
View posts by interests, or use the proximity search and additional filters.
Try it out
.
Save posts as favourites – simply click on the heart symbol in the upper right corner of the post.