From a venison penis to sorbet with champagne
In a gallery in Zurich, chef Sandra Knecht served our culinary columnist Hans Georg 'HG' Hildebrandt a truly special meal, with every dish dedicated to a different strong female character. This inspired Hans Georg to be more adventurous in the kitchen.
I got to know Sandra Knecht when she vacuum packed an entire cow and cooked parts of it at the Kaufleuten restaurant. The art event was sponsored by Betty Bossi, who at the time was launching a sous-vide appliance and wanted to create publicity with a sensational campaign. Back then, Sandra was still based in Basel, where she was running her restaurant Chnächt in a temporary location. It's well worth reading Sandra's biography, but here I want to briefly go into what Sandra cooked at the Witschi gallery as part of her Chnächtässe event.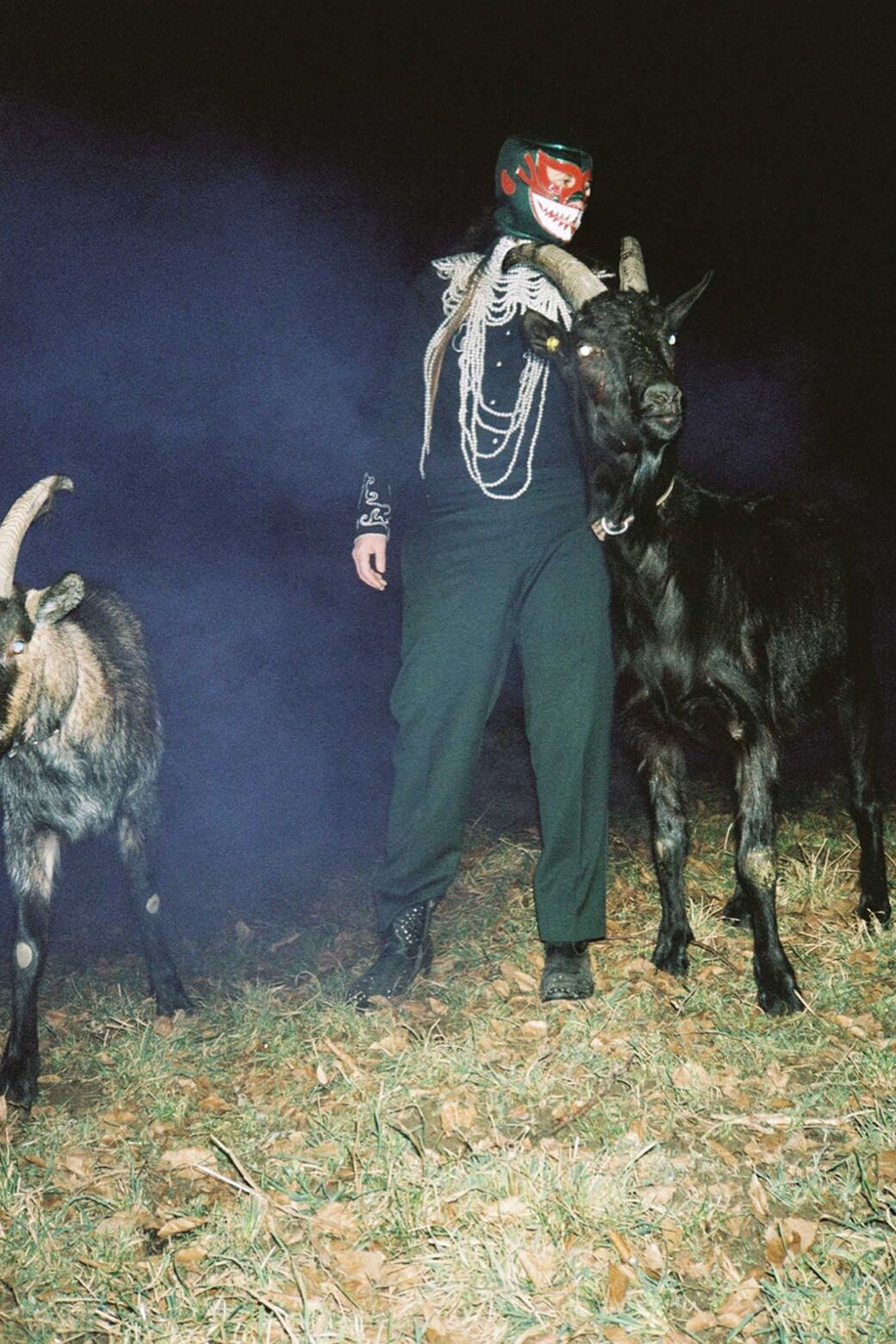 The concept of the evening was 'Ten women, ten courses', with Sandra Knecht dedicating each course to a woman she had been influenced by at some point during her life. She explained in the introduction to the ten-course meal that she had tried to come up with the flavour that literally embodied each person. The dinner was therefore less of a feast and more of a three-hour reflection on the artists and their roles in our culture.
Each course was dedicated to a different female.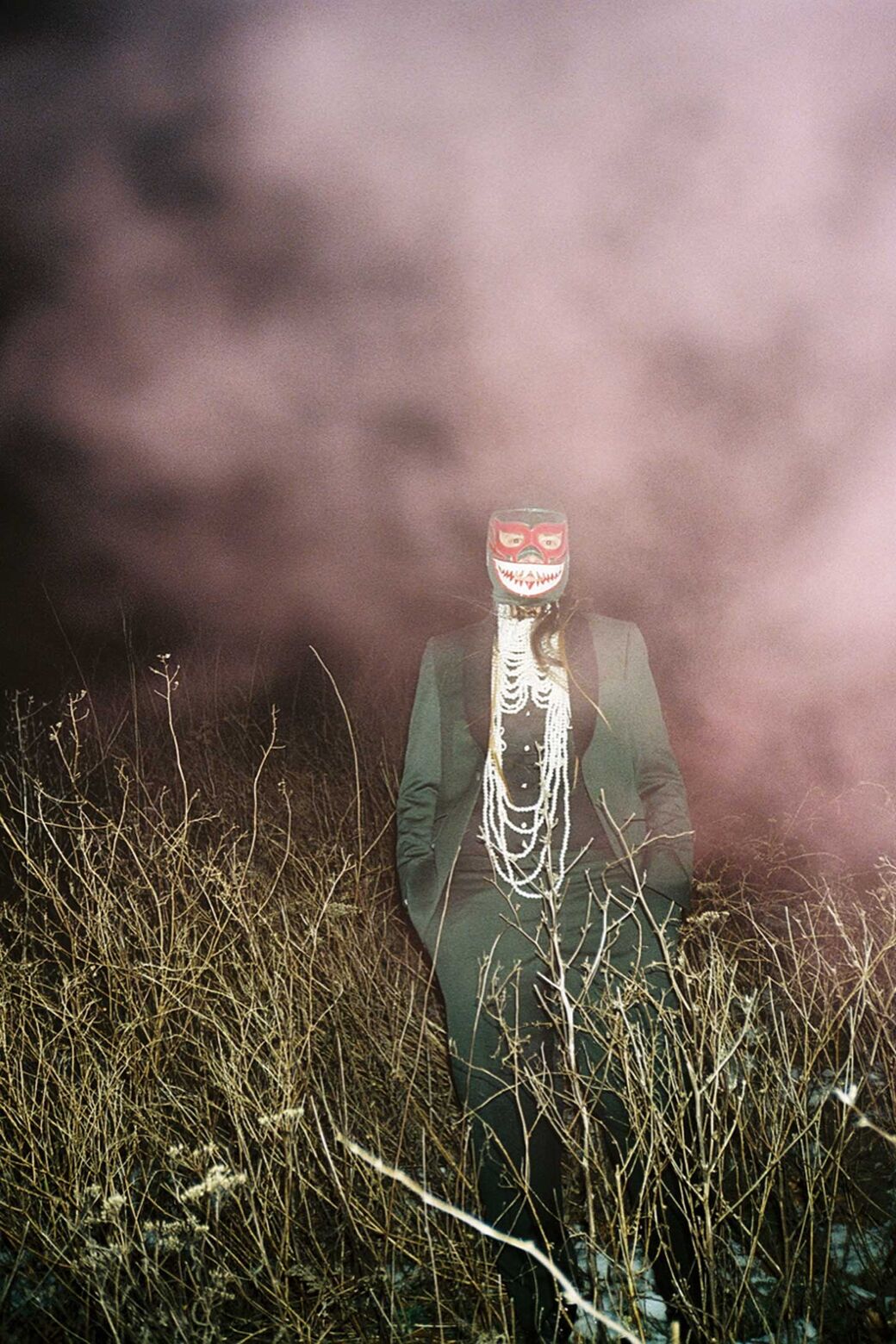 It was also extraordinary because apart from one beer, there was no alcohol served with any of the courses – something that made the whole event far more wholesome than any of the hugely experimental (or high-end) cuisine I'd experienced before. Added to that, the courses tasted great, as Sandra is a truly multitalented chef, who has also shown a great passion for picking up less common skills such as skinning animals and distilling schnapps.
There were many exciting moments during the evening, for example the dried sausage garnished with onion rings that had been pickled in homemade quince vinegar. The sausage was made out of a deer that had become roadkill, and in combination with the onion rings strewn around it, it looked like a penis. As for every course, Sandra Knecht briefly summarised what had inspired her – in this case, the performance by porn star Rocco Siffredi in the film Rape Me by Virginie Despentes, to whom this course was dedicated. It's raunchy, sad, funny, stupid, tender, sassy – that was the dish for the astute thinker from France. It made you feel inspired to read Despentes right away.
I still belong to the generation that did home economics.
The plate for Anderson Bigode Herzer, an icon of the trans community, was intended as a dish at a top restaurant. Pineapple, chilli sauce and black pudding were piled on a charred cabbage and accompanied by a black bean soup to drink. Again, Sandra Knecht presented her thought process for the individual elements, and this made the exceptional harmony of flavours even richer. The only rogue was a deliberate one, and it was obviously the dish that my fellow diners remember most clearly. It was the course for Valerie Solanas, who famously attempted to assassinate Andy Warhol. The dish was a small aluminium bowl of microwaved mac and cheese as would be served in an American prison. Bland, degrading, depressing. The effect was further intensified by the addition of a 250 ml carton of disgustingly acidic orange juice.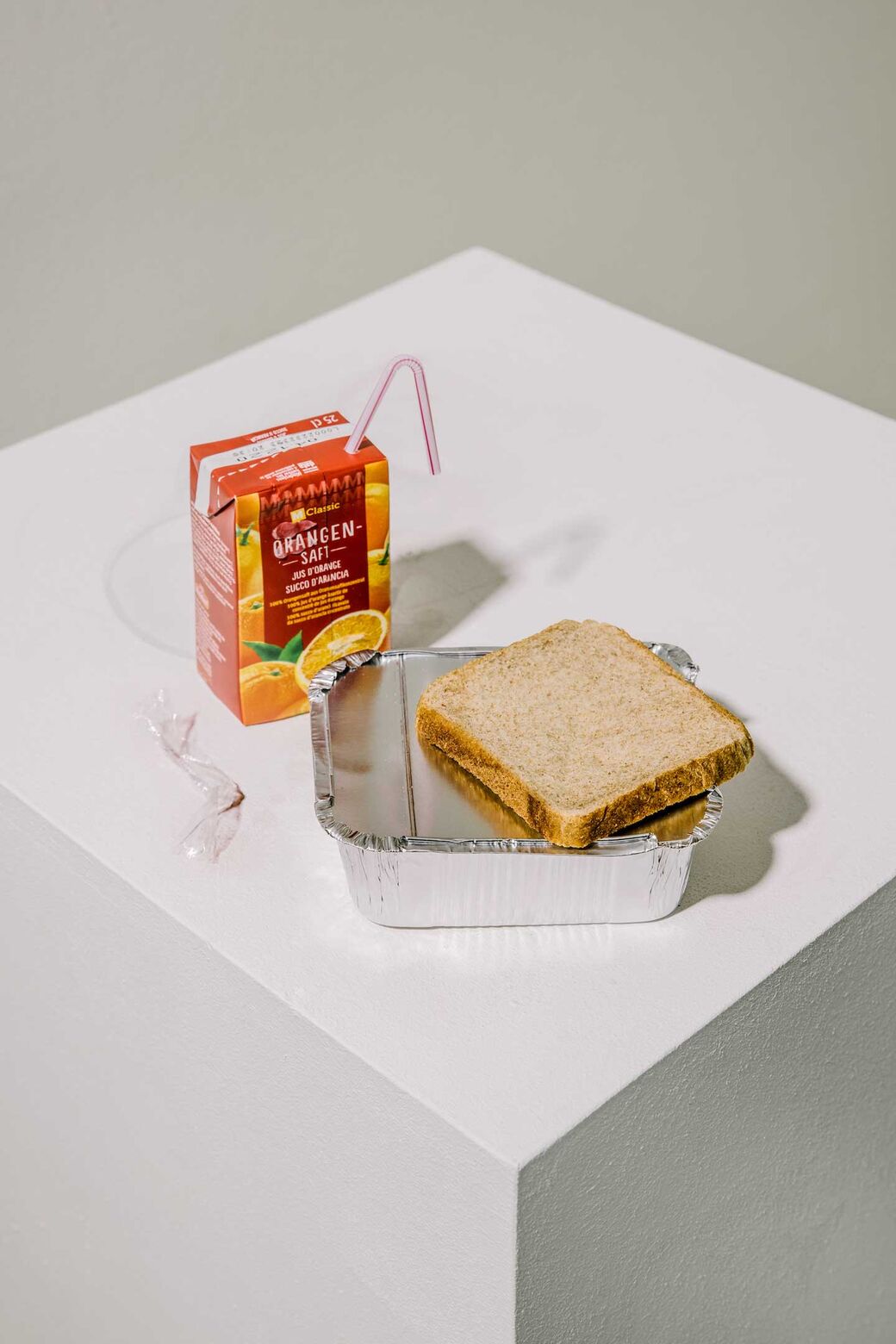 Prison food was also served.
It would be too much to explain the entire meal here, but I do want to mention the women that the other courses were dedicated to: Nan Goldin, Patti Smith, Audre Lorde, Leslie Feinberg, Miriam Can, Kristin T. Schnider and Beyoncé. OK, I'll tell you about that last one: half a lemon blackened on charcoal with an insanely good bitter herb sorbet made out of lemon with a bit of champagne and added rowan berries, all inspired by Beyoncé's album Lemonade. It was just amazing! I would advise any readers that are so inclined to look out for news of Sandra Knecht's upcoming appearances on social media – her Instagram handle is @chnaechtspaecht.
Sandra Knecht encourages me to think more in terms of codes when eating, and less about the traditional carbohydrate/protein/fat triad, which is what my generation learned in home economics. Each element on the plate that we prepare in our kitchen doesn't only represent the provided nutrition, it also represents our life as a land animal, and more specifically both on a phylogenetic and an individual level. This means that meat, phylogenetically speaking, is for hunting, but also for animal sacrifices in long-lost religions. On an individual level, for me meat represents our unbreakable link with capitalist logic (not always negative, but essentially fatal, and just because someone doesn't eat meat doesn't mean they're a better person).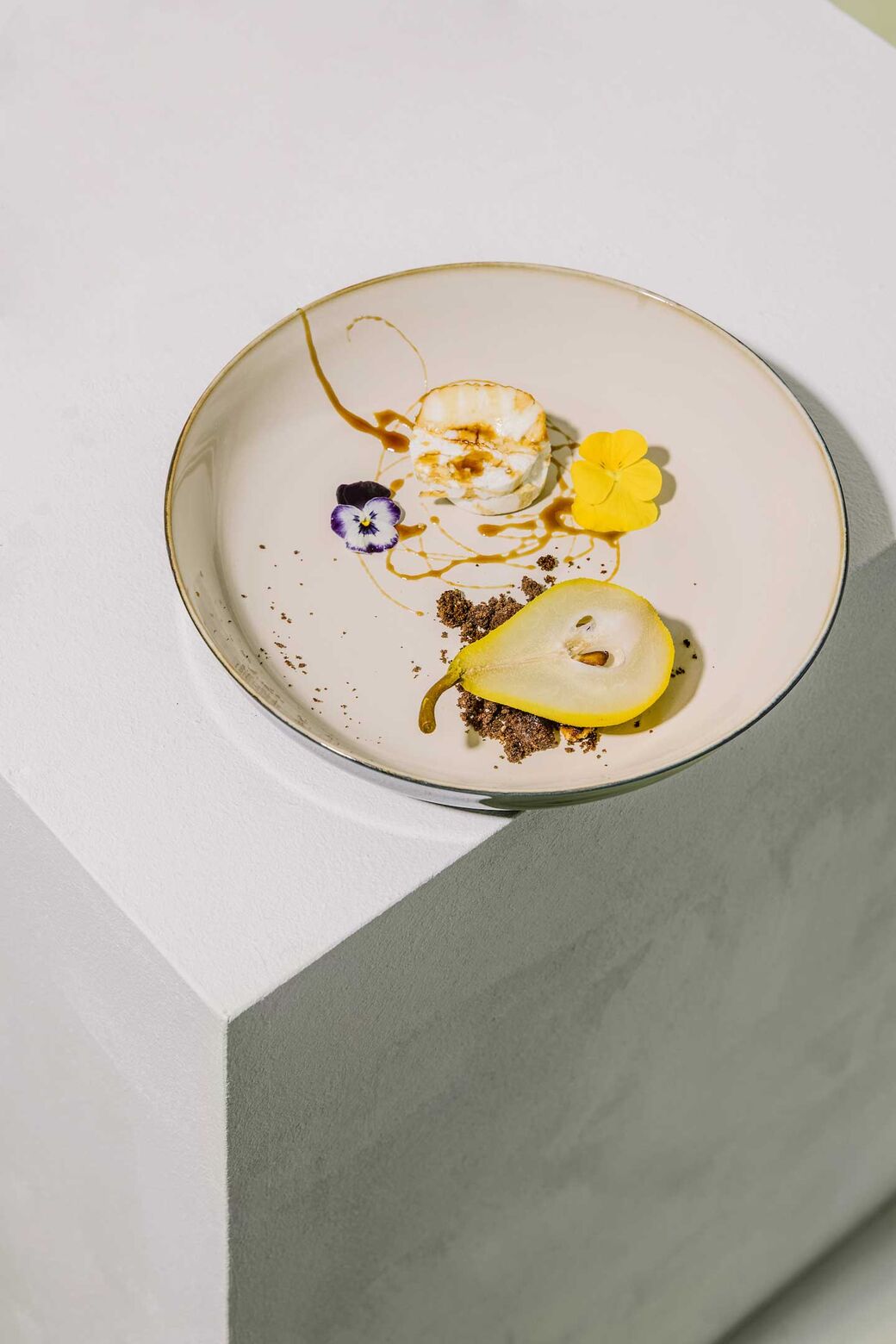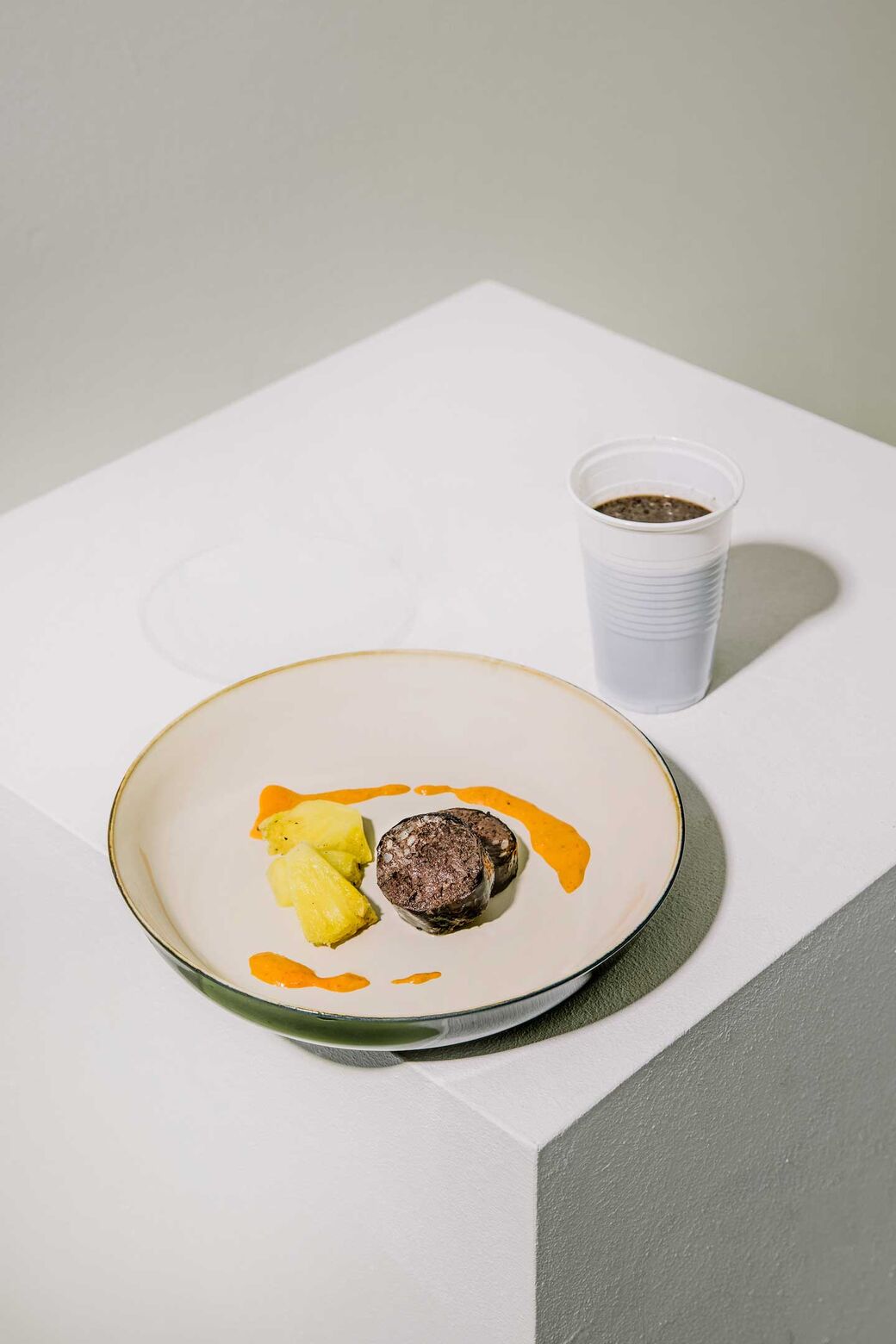 Tuberous crops that grow in the ground like leafy greens phylogenetically represent the rooting of our agriculture in botany, how the world was before human beings. They are the most primordial of what we are able to eat. For me, on a personal level, they represent the awareness that every animal is bound by the seasons, and they also represent the desire to live a life that is closer to nature. Carbs like rice and wheat represent our forefathers who discovered agriculture, and on our plate they embody our development into what we are today (vulnerable brains on two legs).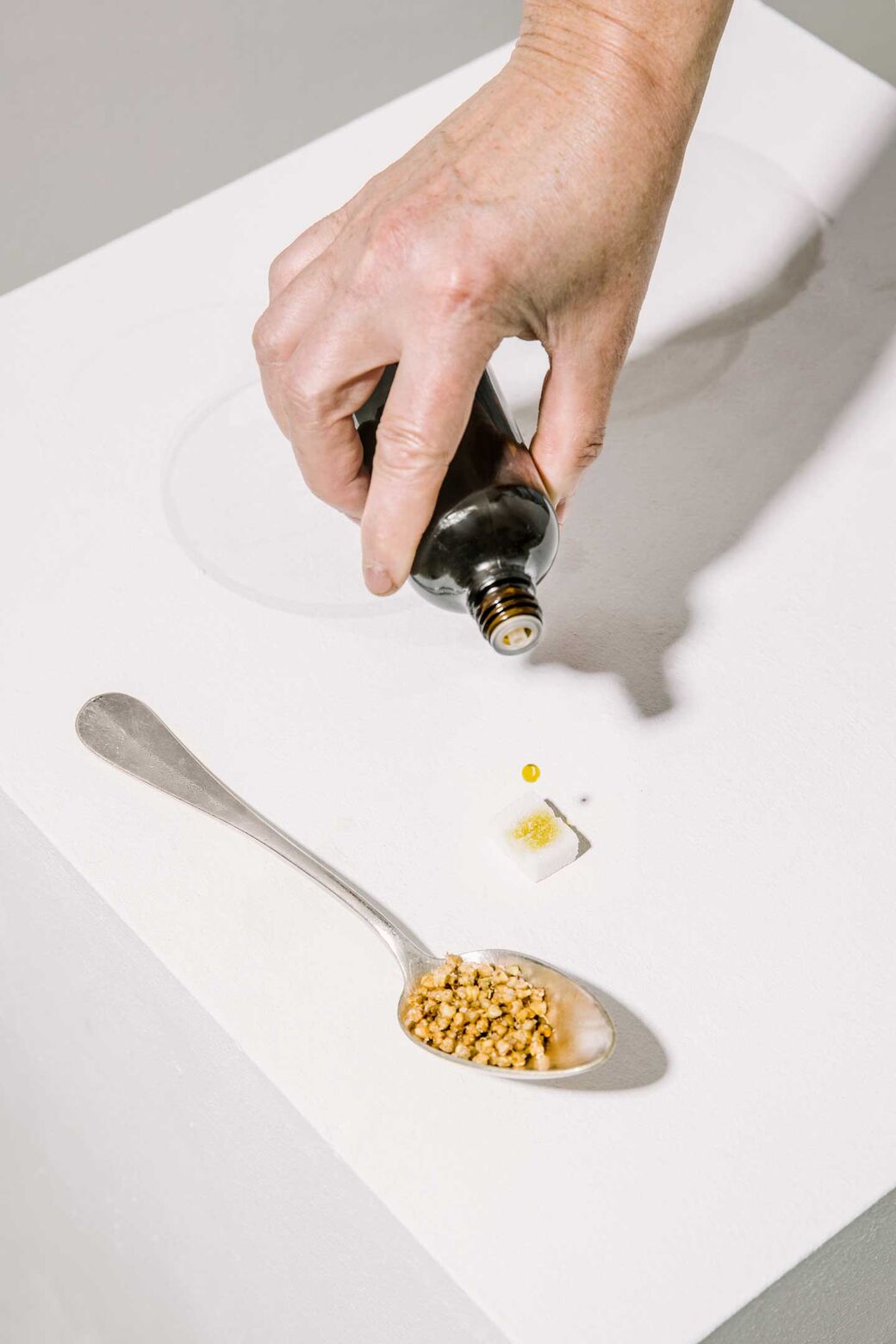 In other words, we should all try more often to read the dishes that are served to us, something that would enrich our experience and make our cooking more creative. When thinking about and understanding the dinner in the gallery, I had the idea for a dish that I wish to hereby dedicate to Sandra Knecht: a Riesling risotto with dried porcini mushrooms, contrasted with half a steamed beetroot coated with wasabi paste and sprinkled heavily with toasted breadcrumbs that have been generously seasoned with Pimentón de la Vera smoked paprika. It might seem a little avant-garde or over the top, but in the end it tastes surprisingly traditional. Just like this female-inspired, ten-course meal that I will have fond memories of for a long time.
This article is not free to read.
hellozurich stands for a diverse and tolerant city. We tell stories about the people and places that shape Zurich. But all this costs money. As an independent magazine we rely on your help.

Become a member from just 8 francs a month and, as a supporter, receive the hellozurichPass. In conjunction with our partners, this gives you access to more than 200 exclusive deals and discounts.
All benefits Get your hellozurichPass Gift the hellozurichPass
View posts by interests, or use the proximity search and additional filters.
Try it out
.
Save posts as favourites – simply click on the heart symbol in the upper right corner of the post.