Fantastic veg – and where to find it in Zurich
Black kale and curly kale are healthy winter vegetables. Our food columnist has worked hard to find the perfect way of cooking kale – and now he shares his recipe with us. But first we have to go out and buy the vegetables.
Every Saturday – even in January – I like to take a stroll around Marktplatz in Oerlikon. Last summer the square was covered in rough gravel but now it has been redeveloped and it's a nice place to visit, even when it's cold and wet. The market is open until midday, so it's not just for early birds.
So before we start cooking, here are a few shopping tips. I usually go to Steffi Schröder (Wettstein Gemüse) to buy lettuce, because it's so fresh and everything she sells is home-grown. When you shop at her stall, you have no choice but to make seasonal dishes.
I would love to see more young people doing their shopping there.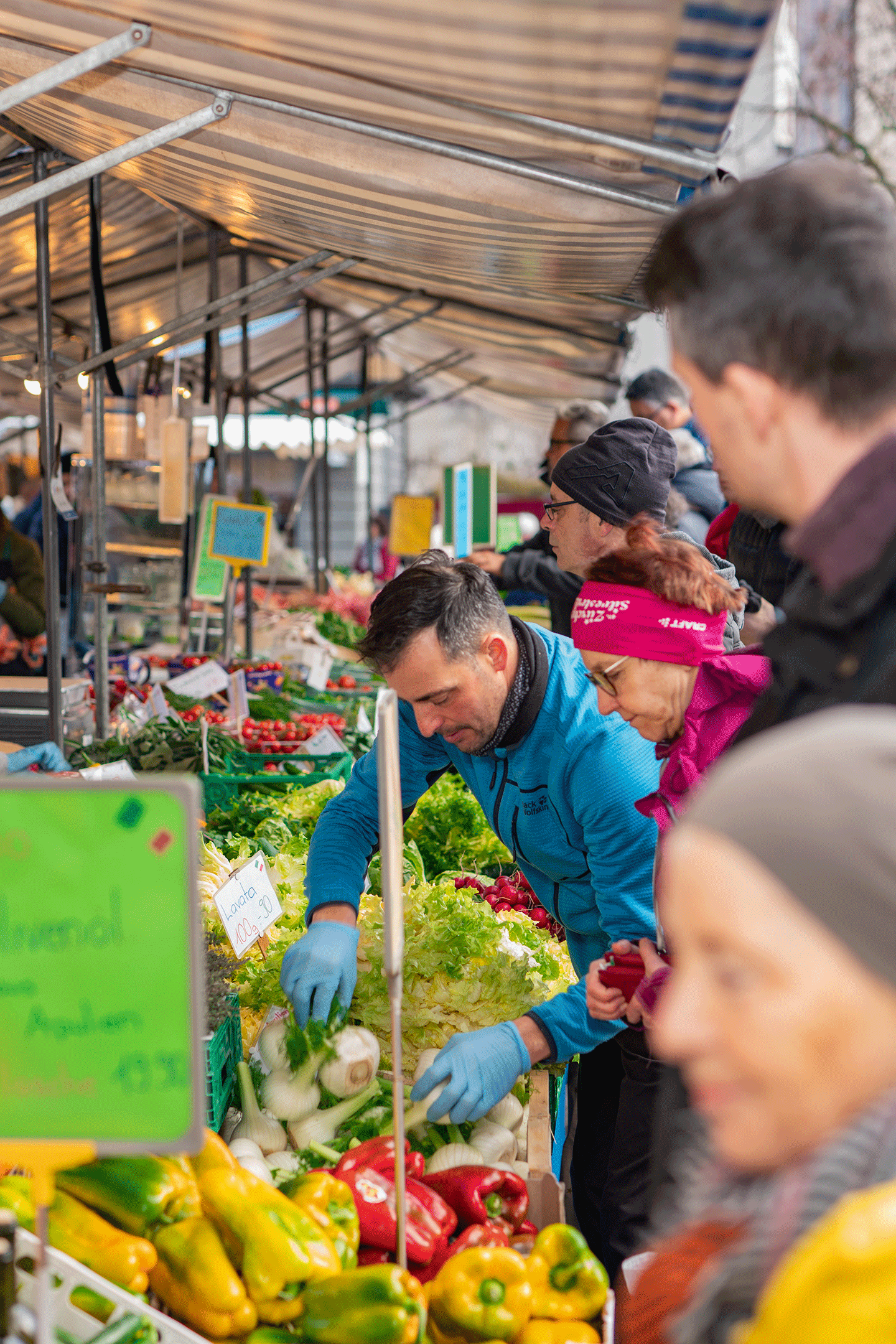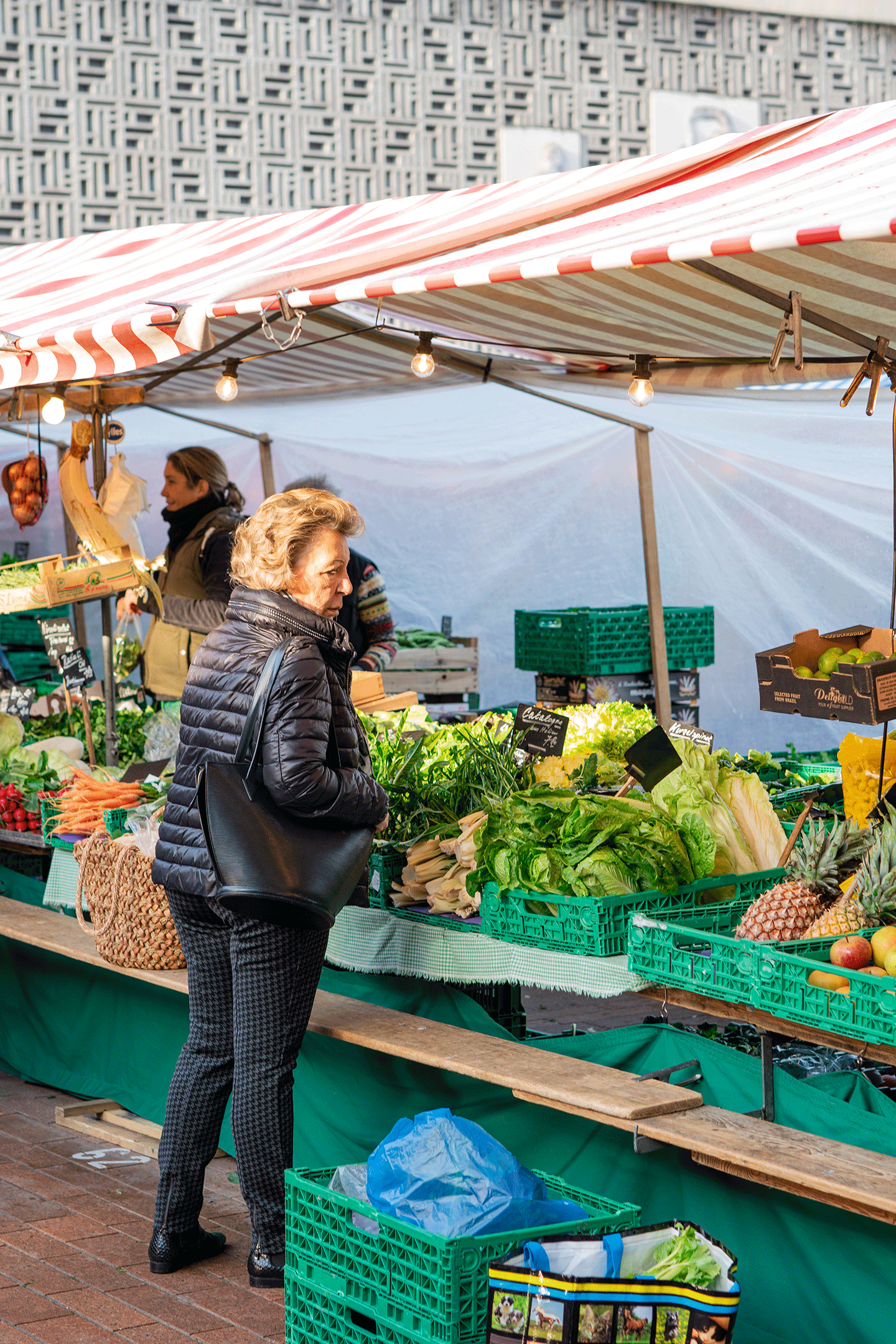 I like to drop by the Pfisters' stall to pick up their handy packs of soup veg and freshly grated white cabbage salad. The stall has a great range of produce, all either home-grown or bought from trusted suppliers. We photographed the cabbages at the Pfisters' stall, and the family also runs the beautiful flower stall opposite.
I always call at Toni Rossetti's stall for unusual vegetables from Italy. If you get there early you can pick up ready-prepared puntarelle (a type of chicory), white onions and chard – all guaranteed to be of the finest quality.
If you get there early, the market's two fish stalls offer a variety of mainly local fish – often including pike, which I think is the best freshwater fish.
It's also worth exploring the smaller stalls tucked away down the side street. Strolling around the market is one of my favourite regular activities – I would love to see more young people doing their shopping there.
Now let's move on to the recipes. By the end of December most of the stalls are overflowing with basic, but not exactly sexy, produce like root vegetables, artichokes, black kale and curly kale.
By the end of December most of the stalls are overflowing with basic produce like kale.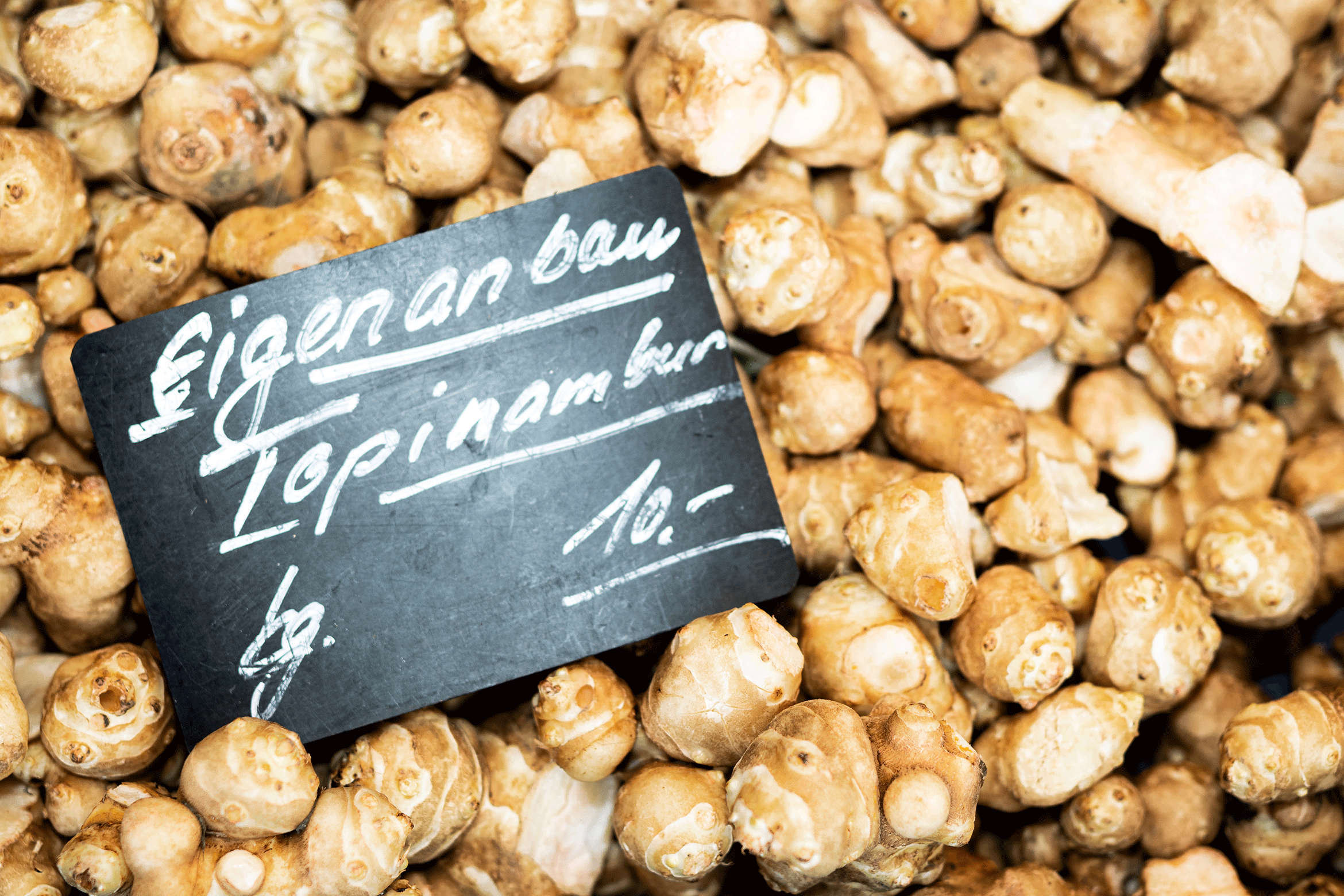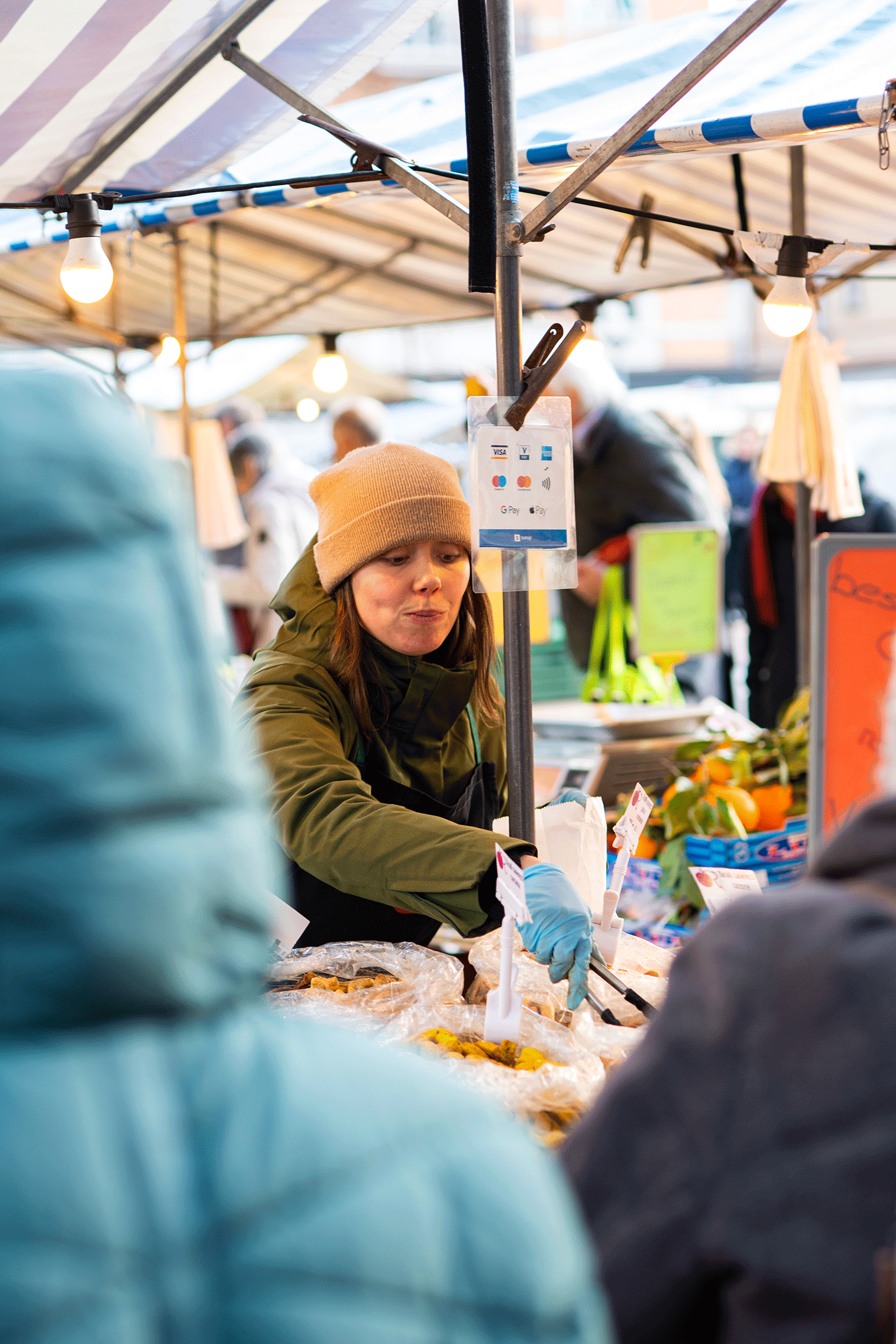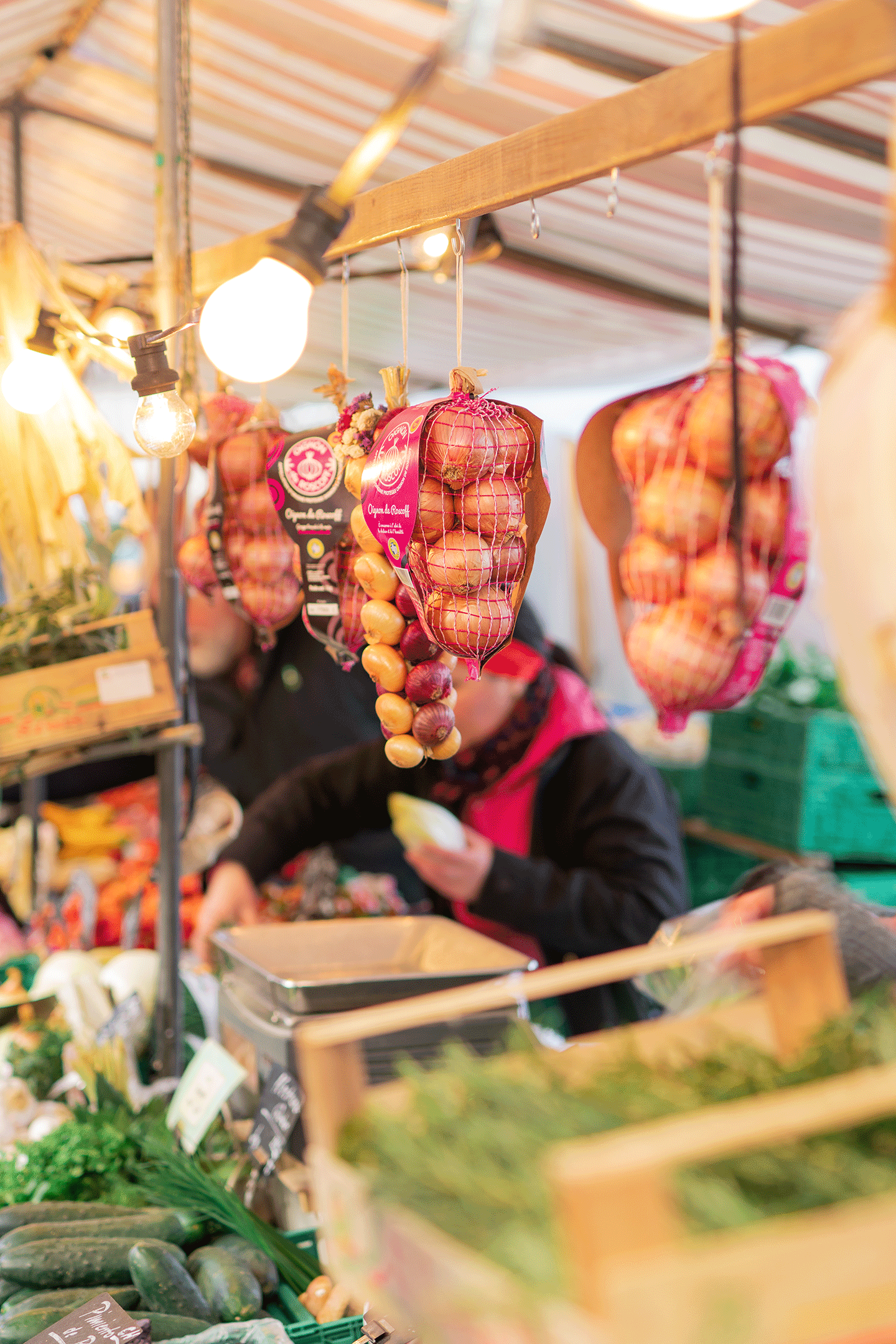 Over the years, I have perfected a way of cooking kale that even my kids will eat. Locally grown black kale and curly kale is cheap but a little fiddly to prepare. But it's worth the effort as leafy greens have, quite rightly, achieved a kind of cult status. They are packed with fibre and antioxidants – things we desperately need at this time of year. Over a two-week period, I probably eat curly kale four times and black kale once. I eat curly kale more often because I prefer its crisp texture, but some people prefer the more succulent, chewy texture of black kale.
Shopping list
Mustard seeds
1 Jerusalem artichoke (adds texture and flavour)
1 parsley root (delicate, sweet flavour)
1 white onion 600 g black kale or curly kale
You will also need soy sauce and white wine or sake, or optionally gin and cream.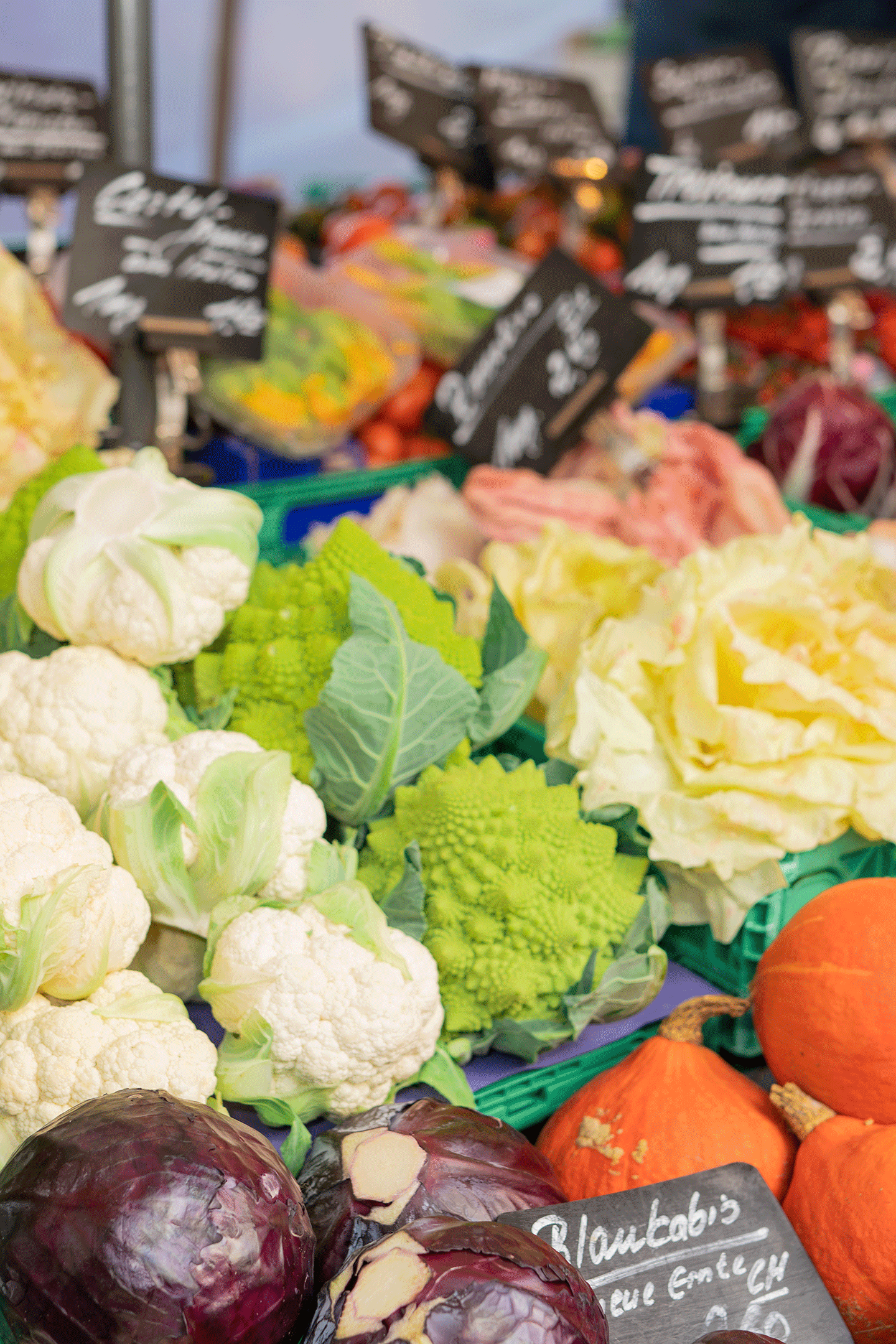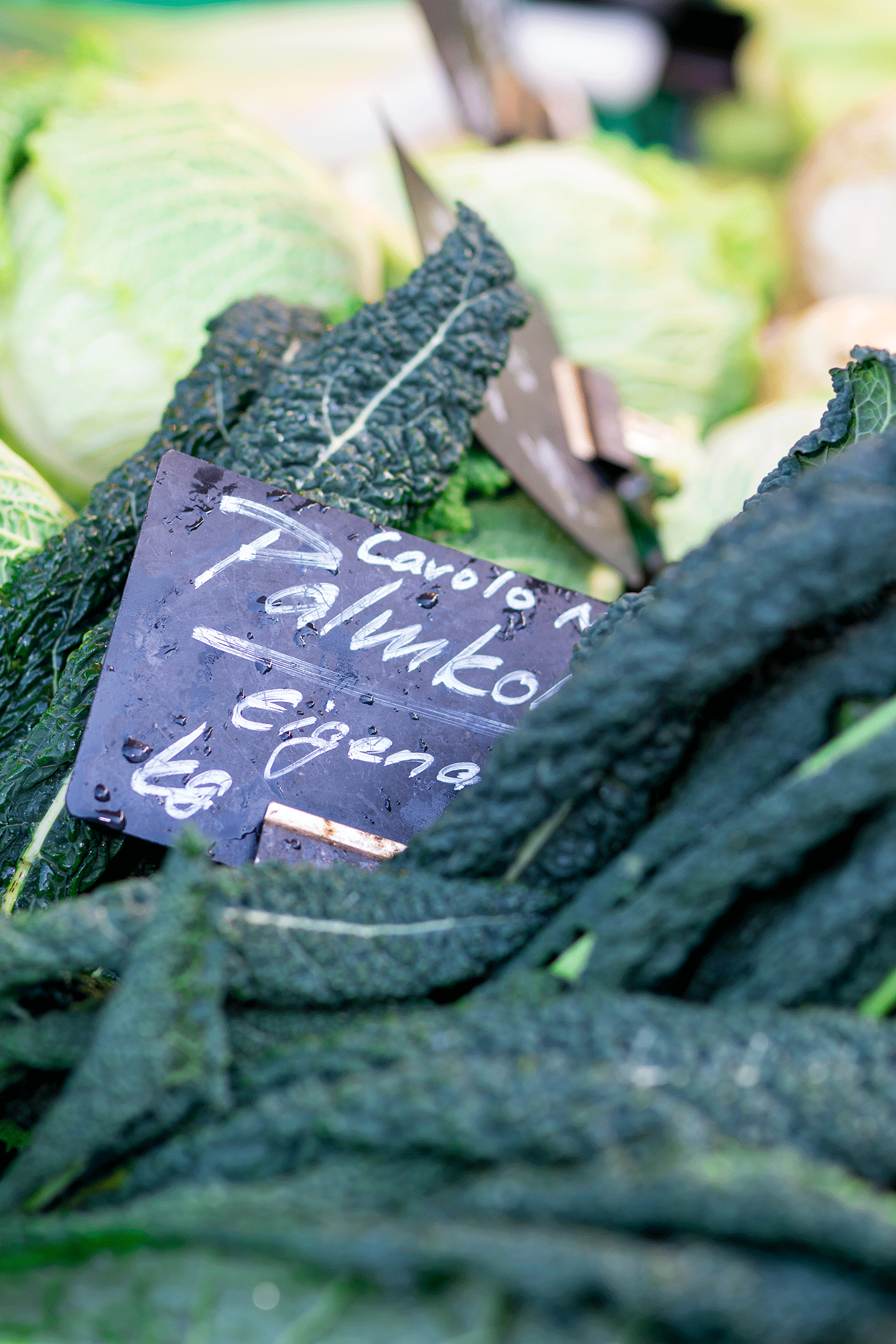 Preparation
Peel 50 g of parsley root and cut into 3-millimetre cubes
Peel the Jerusalem artichoke and cut into 10-millimetre cubes
Finely chop half an onion
Carefully pull the leaves off the stems and set aside Finely chop the stems Wash the leaves well, shake dry and chop into 3.5-cm pieces.
Add ½ teaspoon mustard seeds, onion, parsley root, Jerusalem artichokes and kale stems to 25 g of butter in a non-stick pan. Cook over medium heat until glossy. Leave to stand for 3 minutes. It already looks delicious, so you could simply serve it as a little vegetable ragout. But we still have the green leaves, so turn up the heat and sauté the ragout for one minute. Then deglaze with half a glass of Dezi white wine. If you like a sweet, aromatic wine, try using Noilly Prat.
It already looks delicious.
After deglazing, reheat the mixture and add the leaves. Reduce the heat to medium, put the lid on and shake well. The idea is to let the leaves gently stew in their own juices and the white wine until they are lind (an old Zurich word meaning 'cooked'), but still retain a little bite. Make sure you preserve all their goodness by cooking them gently over a low heat for around eight minutes. I normally add salt just before serving, otherwise it can pull too much juice out of the kale. The mustard seeds provide additional texture and, most importantly, they go beautifully with kale – these cruciferous plants are both members of the Brassicaceae family.
Variations
At this point, you can really play around with the recipe. You could use sake for deglazing, then add a good shot of dark tamari soy sauce. If you're feeling brave you could even use fish sauce or Italian Colatura di Alici, though the flavour can be a little overpowering. This is what I usually do, but I like to add the juice of a quarter of lemon or lime for a zestier flavour. It's also nice to deglaze curly kale first with gin and then white wine, followed by a good dash of cream. If you do this, cook with the lid off the pan so that the cream can reduce. When you bite into the crinkly leaves, the sweet, aromatic flavour of the cream provides a really satisfying mouthfeel that you would never normally associate with an earthy vegetable like kale. This variation is good with a generous sprinkle of crushed (not ground) pepper.
How to serve it? It makes a nice vegetarian side dish – perhaps with mushroom risotto, monkfish, or saltimbocca with polenta. And of course it's perfect with pasta – just add cooked pasta to the pan and stir it in.
View posts by interests, or use the proximity search and additional filters.
Try it out
.
Save posts as favourites – simply click on the heart symbol in the upper right corner of the post.