Igniv: What's going on at Caminada's restaurant?
After Bad Ragaz and St. Moritz, star chef Andreas Caminada has now expanded and opened his spin-off, Igniv, in Niederdorf. Our food columnist Hans Georg 'HG' Hildebrandt enjoyed eating his way through the menu. His pro tip? Forget the bread.
For 158 francs per person, the heart of Zurich's old town now has a restaurant that serves a harmonious menu of subtle flavours and perfectly cooked vegetables. Caminada's team turn it into a 2½-hour treat for the most discerning of connoisseurs. I find the price reasonable for such a wonderful addition to Zurich's culinary landscape. When you look at the photos, you see how much dedication and work is invested in every element of the preparation; when you invest money, you get to savour these beautiful dishes and are guaranteed some eye-popping moments.
You are at the cutting edge of culinary art.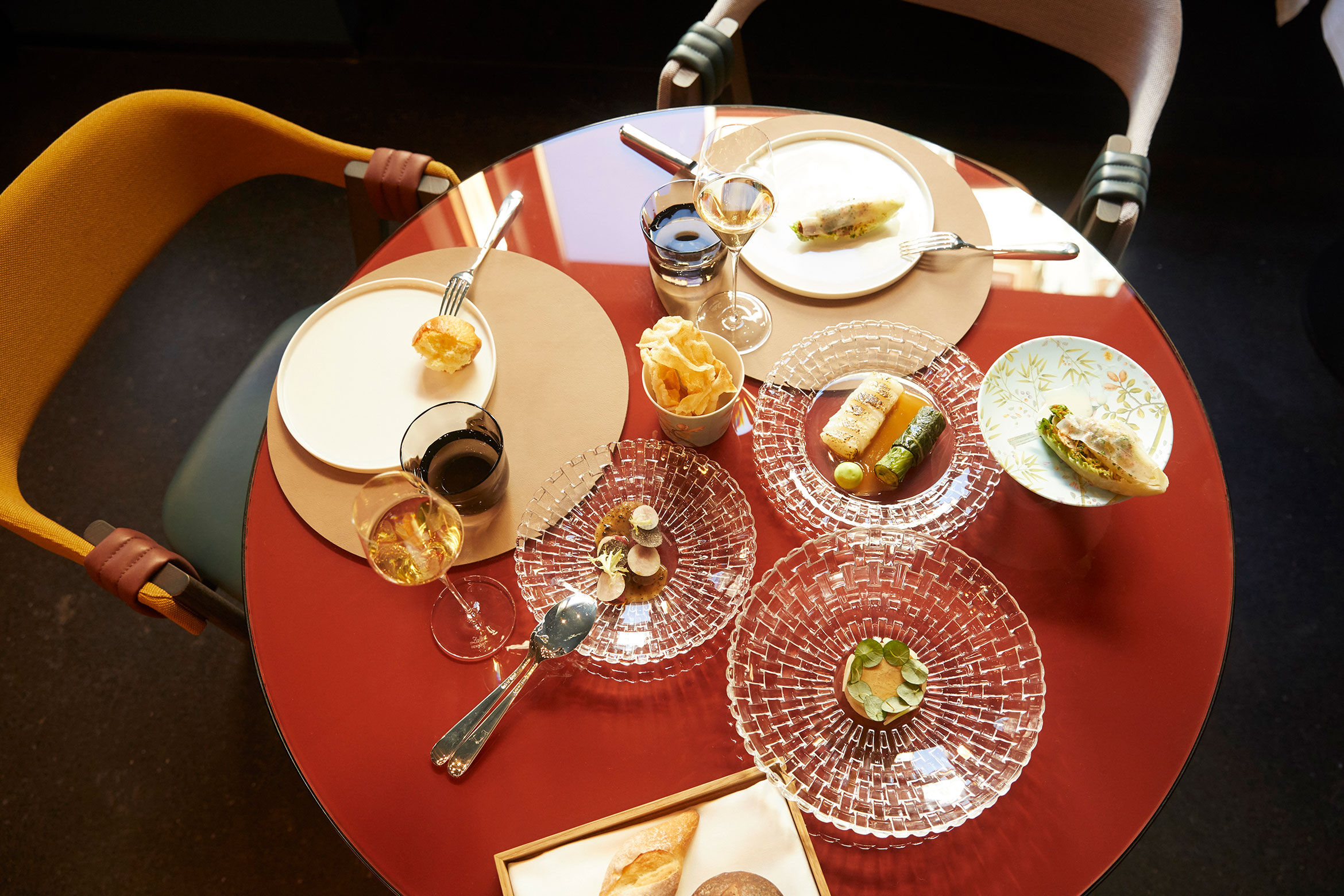 Let me say up front that I was invited to a media lunch at the new Igniv, and from 2012 to 2015 I was editor of Caminada's food and culture magazine. So, of course, I'm slightly biased, but I have no qualms about recommending lunch or dinner at Igniv. It's a great deal, especially compared to what you can get for your money in so-called 'Italian' pizza/pasta restaurants.
The tasteful interior is the work of legendary Spanish designer Patricia Urquiola.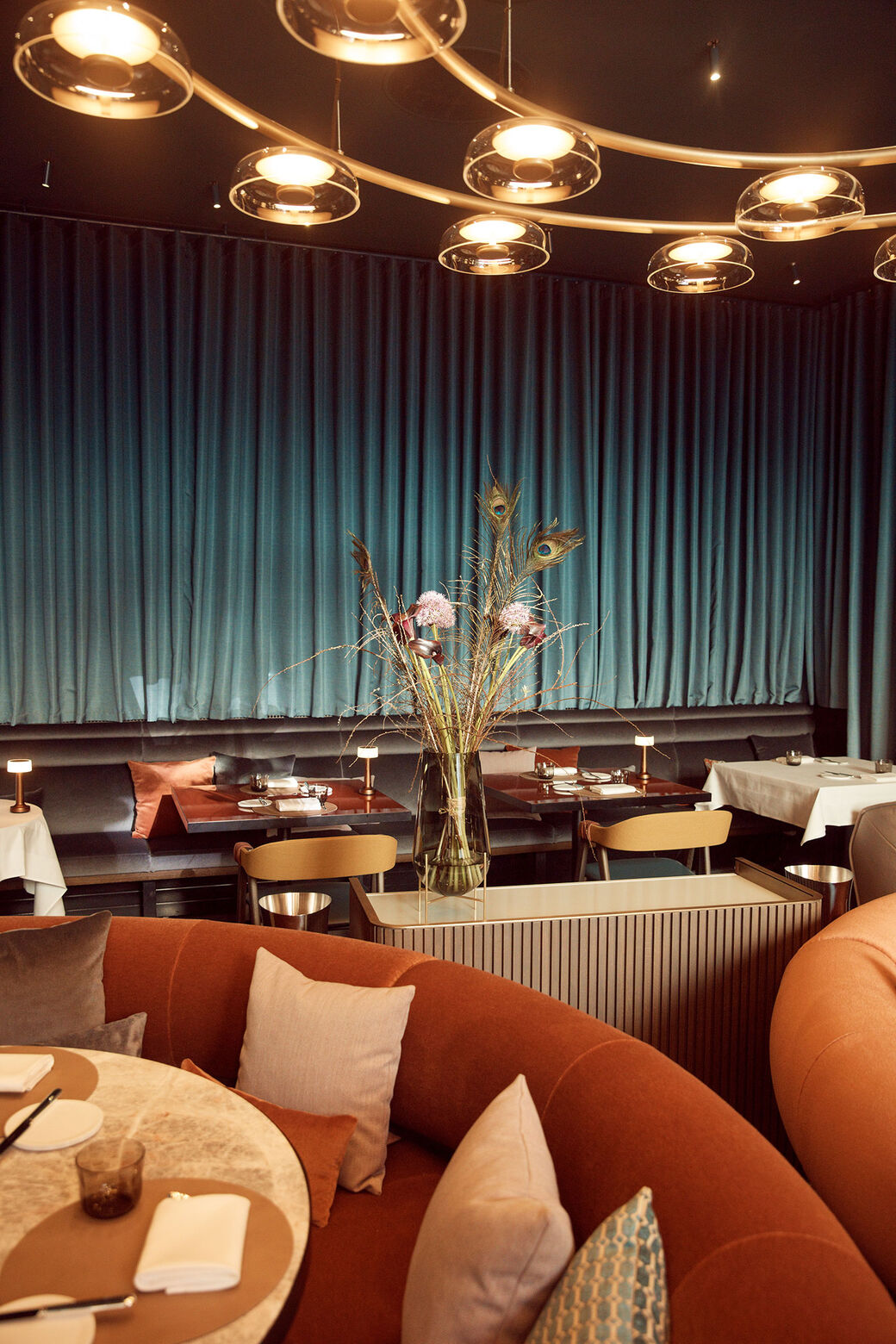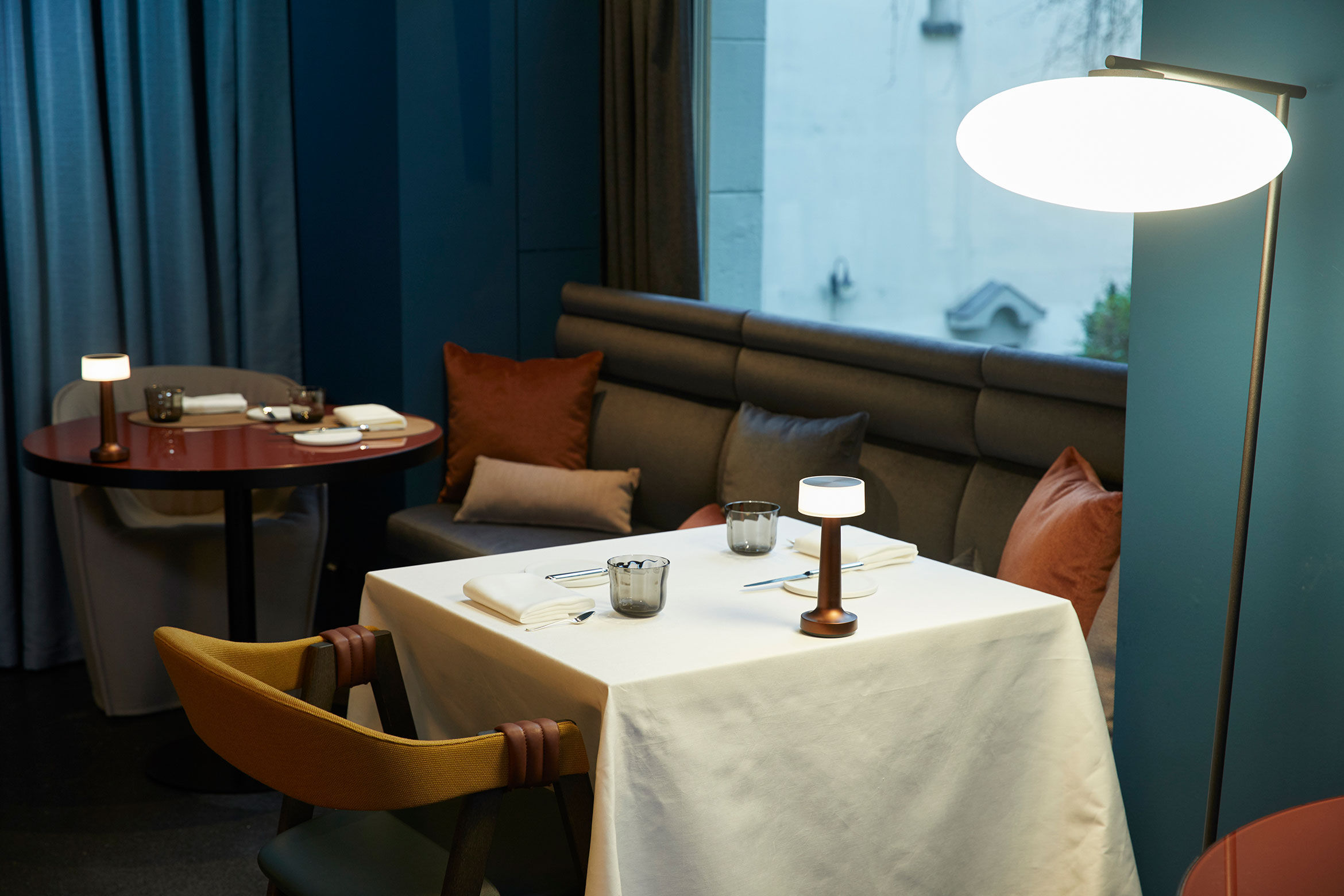 Andreas Caminada's career stretches back more than twenty years. One of his main influences was Claus-Peter Lumpp at Restaurant Bareiss, where he worked before returning to the canton of Grisons. I first heard about Caminada in 2003 from a colleague, Karin Oehmigen, who ran the food section at the SonntagsZeitung. I would have loved to work in this department, but I only had access to it when Karin was on holiday. She came back to the office with tales of a young chef who had moved to Domleschg near Thusis. Apparently, his precise use of flavour, local ingredients and – for the time – modern style of plating was truly something else.
Caminada had just opened his restaurant with a small crew at Schloss Schauenstein in Fürstenau, and my colleague was right; the ambitious young chef who is also a talented snowboarder and golfer was on the cusp of a fabulous career. No one was surprised, because Caminada exhibited an almost unfair combination of above-average taste and talent as a cook, a love of precision, a desire to deliver the very best, and an unerring feel for culinary trends. All this, wrapped up with his personal warmth and outrageous, extremely marketable good looks, made him the perfect candidate for the culinary wave that rolled in at the turn of the century, diligently fuelled by the Ringier media group and its Gault & Millau guide.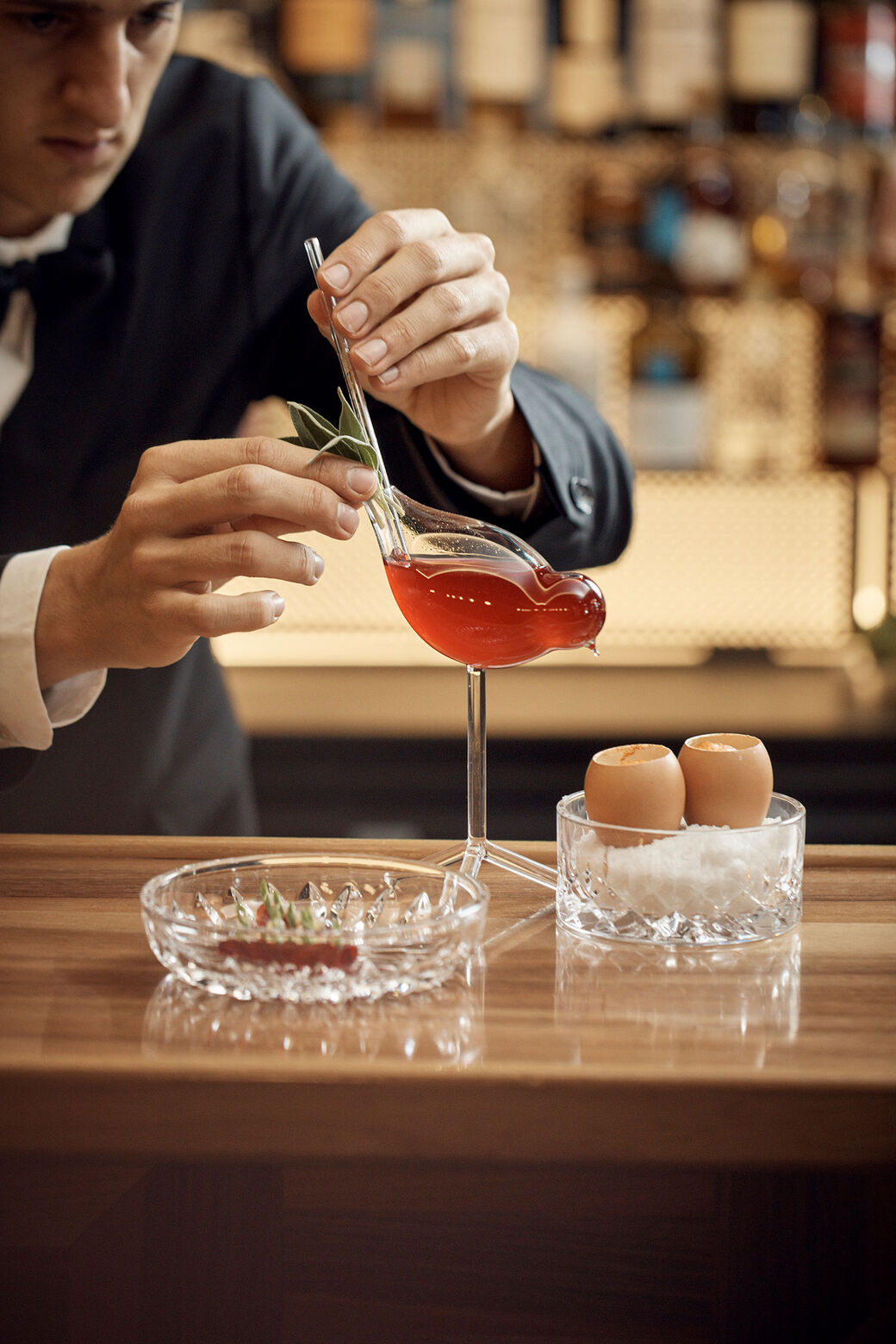 There is no superfluous luxury and excess.
This is how Caminada became the chefs' chef, but also the favourite of connoisseurs, celebrities and business leaders in Switzerland. He's no great fan of being in the limelight and gets nervous before giving talks and appearing on TV, though he never lets it show. Igniv (pronounced Inn-yif, from the Romansh word for nest) is not merely a great business model and franchise. Caminada wants to take his knowledge and style of cooking out into the world to be multiplied while also providing opportunities for his equally ambitious and talented crew. The fact that the food serves as a gateway drug for Caminada's main product – the menu at Schloss Schauenstein – is a welcome side effect.
Igniv already exists in luxury hotels in Bad Ragaz and St. Moritz, and will soon be opening in Bangkok. But first Igniv has opened its doors in the Swiss business capital. It can be found in the Hotel Marktgasse, which until recently housed the pretty, but not particularly successful Baltho restaurant and bar. All the Igniv restaurants are staffed by experienced but still very young team members who are responsible for putting the concept into practice. Here in Zurich, the host and chef, Daniel Zeindlhofer and Ines Triebenbacher, are given plenty of creative freedom.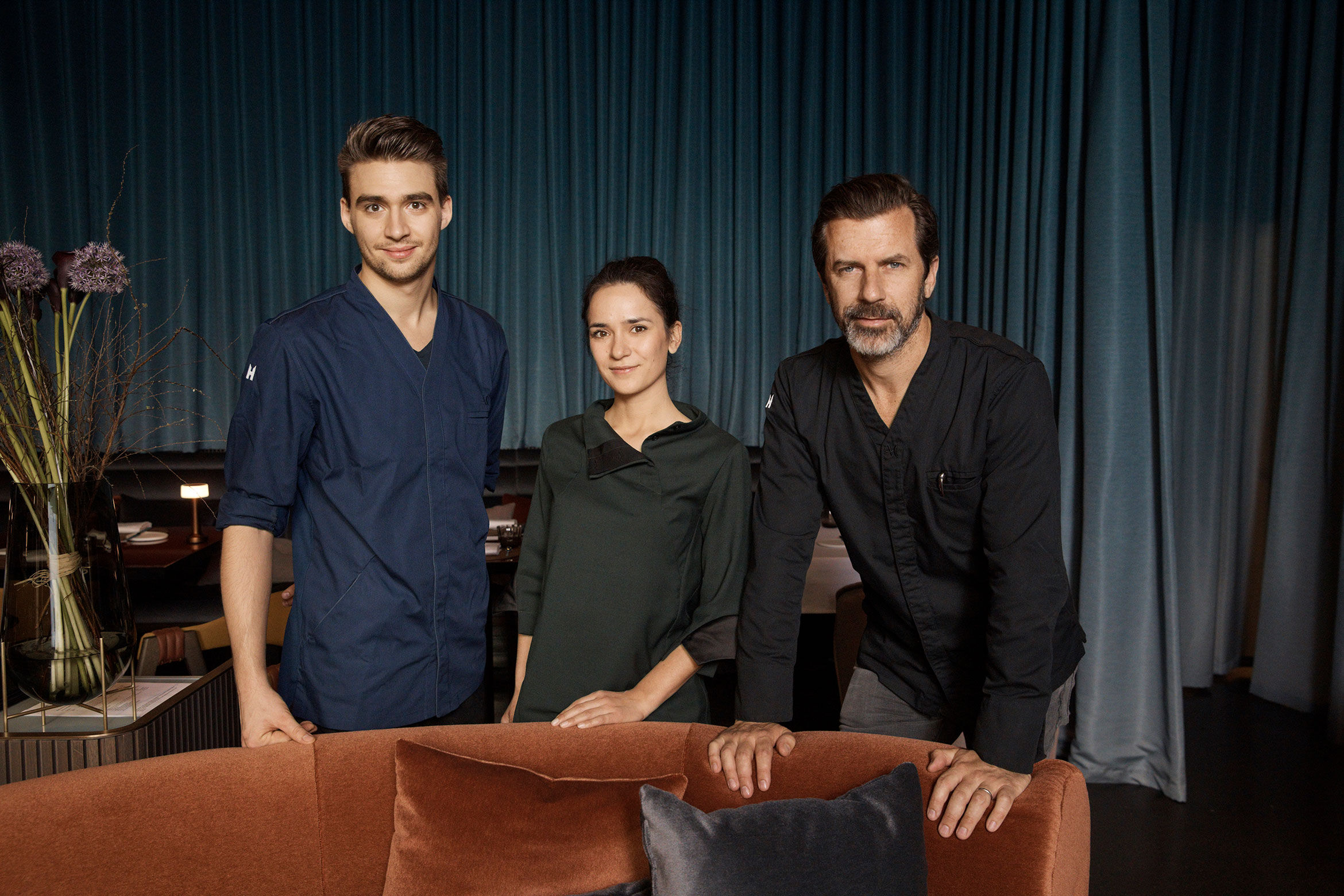 What's so good about eating at Igniv? You are at the cutting edge of culinary art, experiencing the latest flavours and textures at a very high level. There is no superfluous luxury and excess. Fish and meat make up around 30% of the dishes on the menu, but there's no room for caviar or foie gras. The luxury comes from dishes like neck of pork, which is soaked in brine for five days, then smoked and cooked sous-vide for 19 hours. When it is served, the meat is almost fat-free but with a full flavour and fine texture. Luxury comes from the freshness of the crisp lettuce hearts served with a wonderfully balanced dressing and garnished with a strip of lardo. The hearts are easy to eat with your fingers and taste simply wonderful to start off a meal. Another example is the tartelette of potato and Jerusalem artichoke, which may not sound that exciting, but it delivers a dual blend of stunning flavour and subtle textures.
My favourite came in the middle of the meal – a creamy, finely iodized bouillabaisse with fish pieces and small crustacean ravioli. There was just enough to leave me longing for more. The desserts are lovingly prepared with delightful attention to detail, ensuring everyone leaves happy. Every single course is cooked from the heart and served with style. The tasteful interior is the work of legendary Spanish designer Patricia Urquiola, although here it is a little more understated than in Bad Ragaz, where Patricia's style is displayed in what could be called its purest form.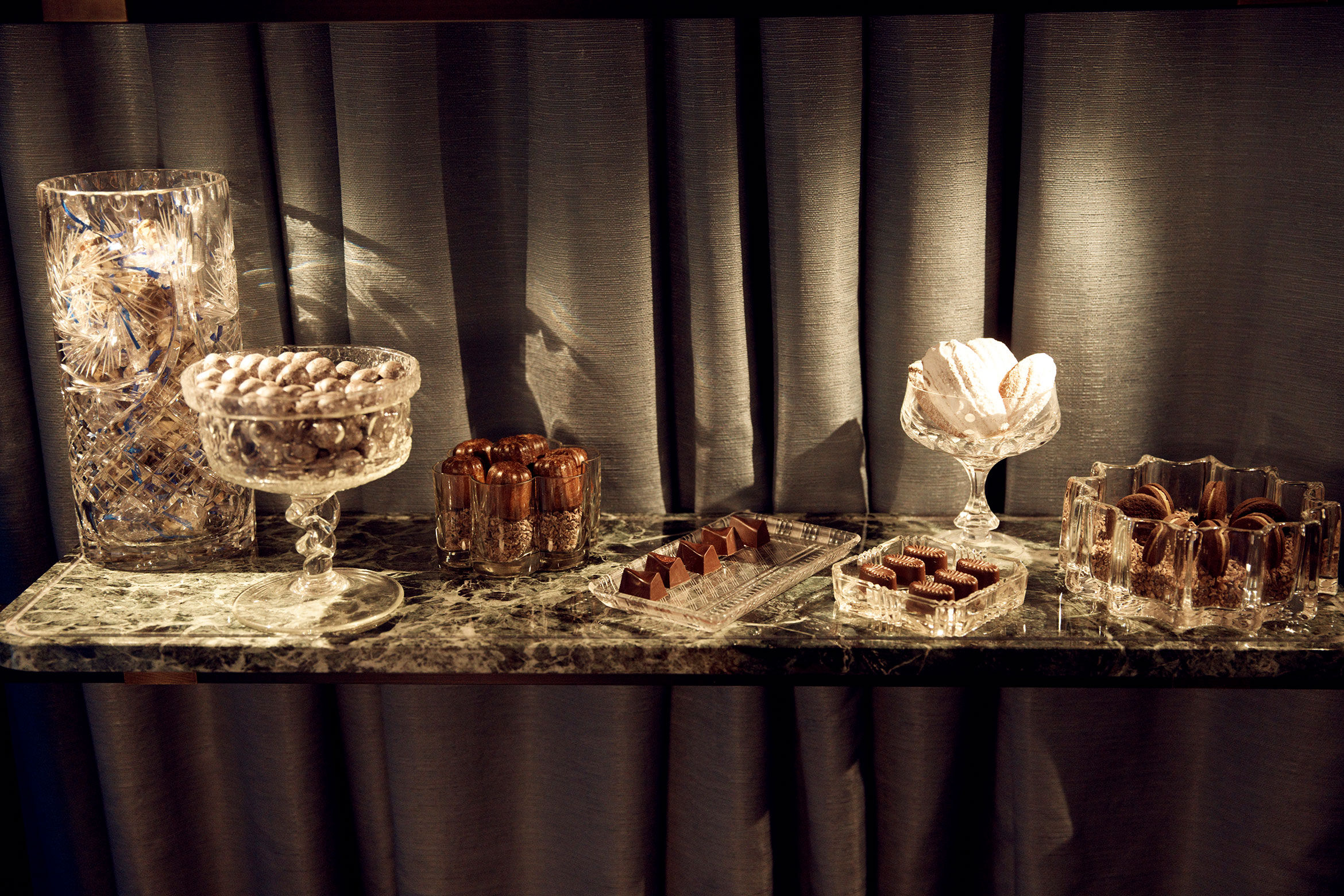 Igniv in Zurich also offers a business lunch for 68 francs.
For the sake of balance, I have one or two caveats: by the time I reached the second third of the menu, I felt I was experiencing a certain overkill of textures and tastes; perhaps it would be a good idea to reduce the number of dishes that come all at once. A salad served in a large sharing bowl as an intermediate course was not only rather small but also very similar to the lettuce hearts that were served earlier. The zander with accompanying nori roll was cold and it was hard to make out what was inside the roll – but this probably just slipped through the net, as the idea was good. And finally, my pro tip: the bread at Igniv is, of course, amazing and delicious, and so is the spread that comes with it – but send it back. There's a lot to eat, and if you have too much bread in your stomach you won't feel like tackling the delicacies that are still to come towards the end of the second act.
Igniv in Zurich also offers a business lunch for 68 francs, plus a wide à la carte choice, so no one is forced to feast their way through the whole sharing menu. But if you have a reason to celebrate and the cash to spare – I heartily recommend it!
View posts by interests, or use the proximity search and additional filters.
Try it out
.
Save posts as favourites – simply click on the heart symbol in the upper right corner of the post.