'Everyone should be able to voice their concerns'
In the summer of 1991, half a million Swiss women went on strike. The second nationwide women's strike will be held on Friday, 14 June. The organisers are also getting geared up for the event in Zurich. A committee meets regularly to plan campaigns and is currently working on an eclectic May Festival. Three Zurich women talk to us about their commitment and motivation.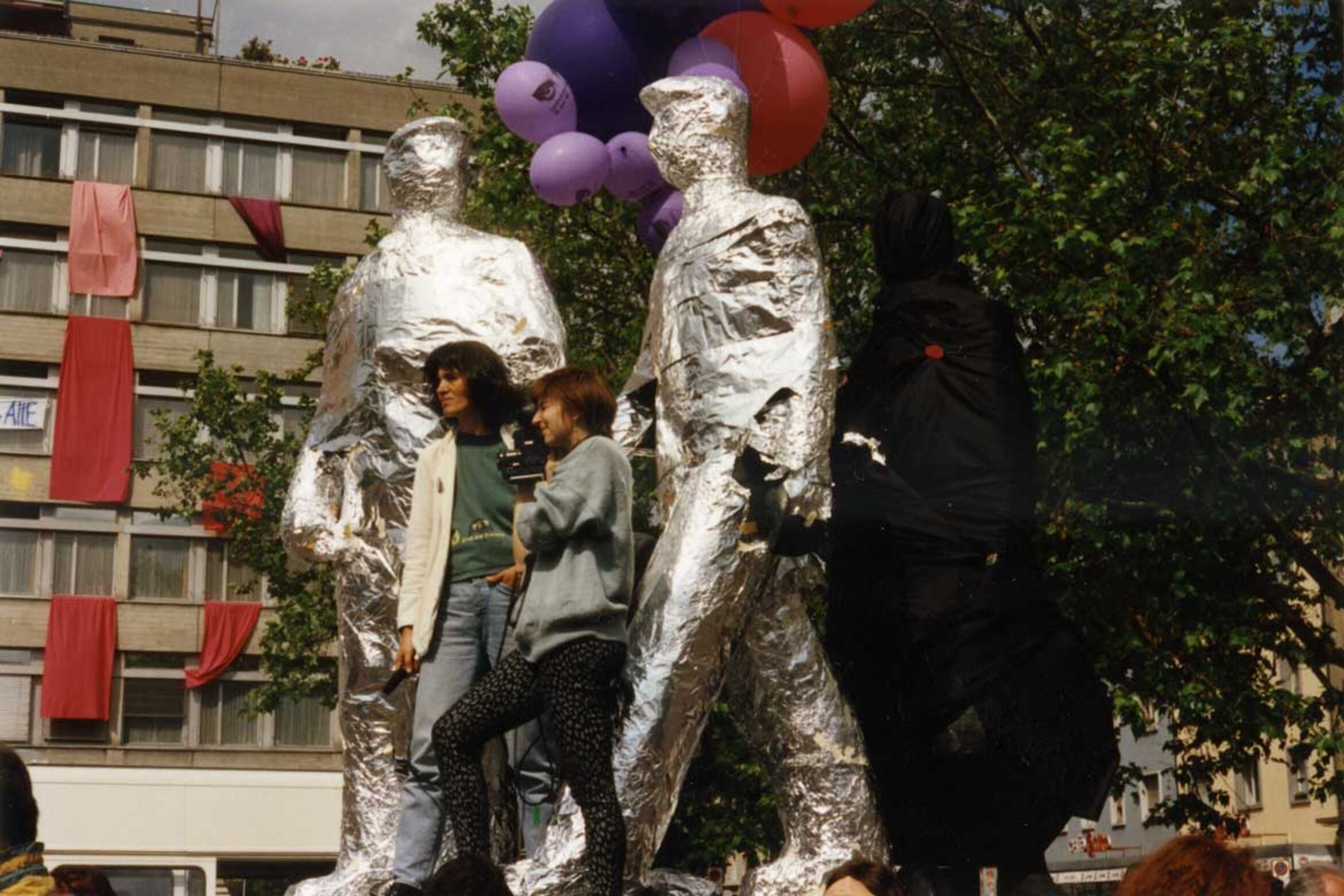 'Women don't have to strike the whole day'
'There's still so much to do before equal rights are achieved in Switzerland and around the world! Even when I was a child I had trouble with traditional gender roles. I didn't like pink or doing handicrafts, but I loved playing in the dirt. Today it still bothers me that society attributes certain qualities to women but then consistently devalues them. For example, a woman has to be caring. But caring is actually considered to be a weakness. I also find it a problem that only 15% of the Council of States are women. And last year there was even a possibility that once again there would only be one woman in the Federal Council! I just don't think that's right for society as a whole. That's why I've been active as a feminist for some time now – and this will continue after the strike. I hope it will help to strengthen the movement.
My mother told me about the first women's strike in Switzerland. She worked in Central Switzerland and went on strike that afternoon. The local women's club set up tables and benches in the town and the women ostentatiously drank coffee and ate cake. That's how they made their statement. That's also important for me this year – we need to ensure that as many women as possible join forces with people who identify as queer and feel their concerns are being addressed and represented. Women don't have to strike the whole day – we understand that not everyone can do that. Everyone can decide for themselves how they want to support the strike – perhaps by wearing a button on that day or by spending their lunch break with us.'
Anna-Béatrice Schmaltz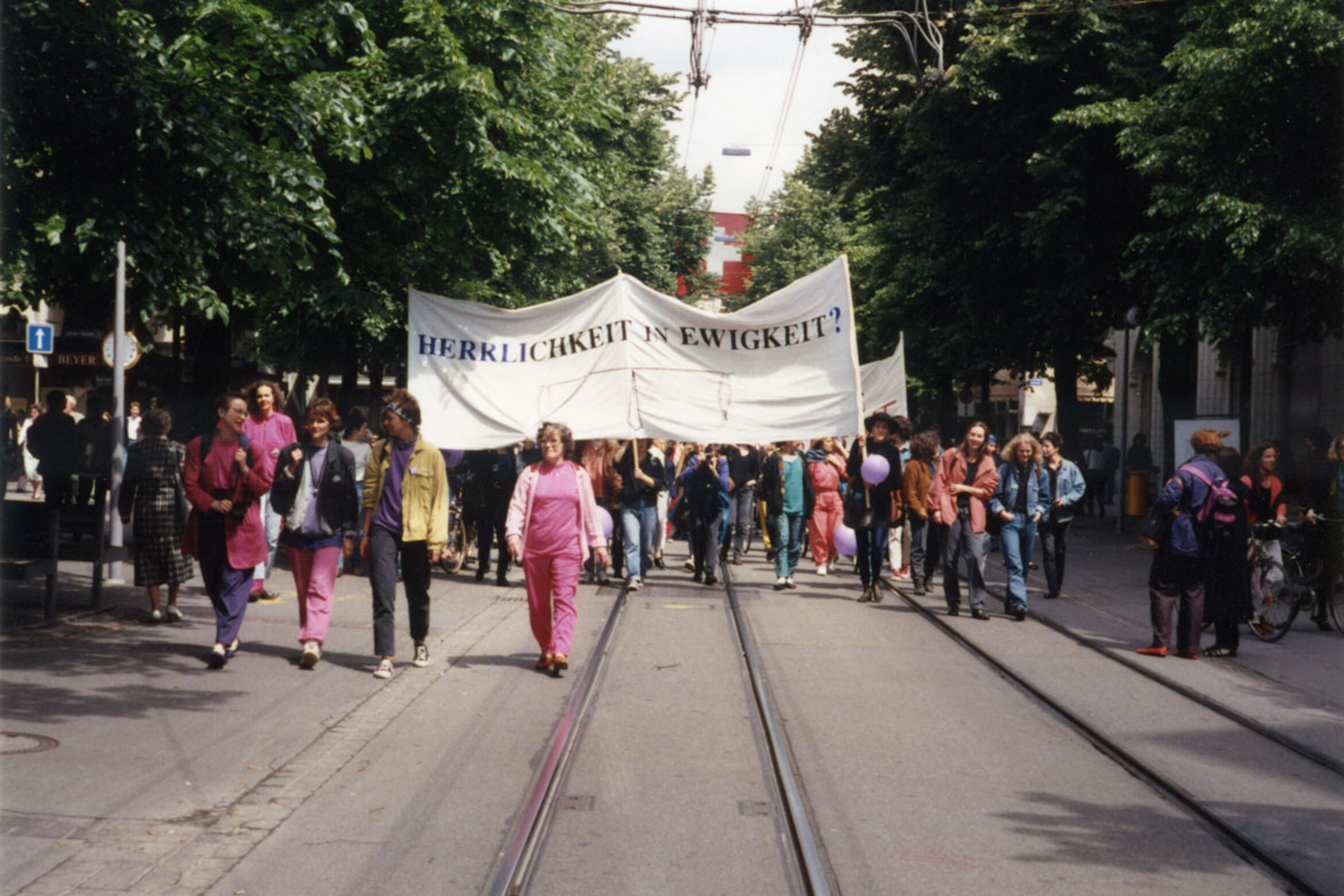 'The strike is a means, not an end'
'I was born six years after the first women's strike. But older women have told me about that day. The fact that hundreds of thousands of women came together to try to change things made each and every one of them stronger. The energy must have been incredible! I hope today's strike will be just as unifying. I've been politically active for some time. But I wasn't really interested in feminism before. Issues like climate change were more important to me. But then I met a feminist, and we started reading books by the Englishwoman Laurie Penny. I began to understand more and more about the importance of equal rights – and how closely nature and people are connected.
For the women's strike I'm involved in the media group – one of our jobs was to write a supplement for the WOZ. The group has lots of young women, but older ones too. It's important for the group to be as diverse as possible, for example we don't want to be made up of just academics or Swiss women. We also want to build a network for migrant women, care workers and so on. Everyone should be able to voice their concerns. I'm very concerned about violence against women and queers. We shouldn't have to feel afraid when we're going home at night, and violence in relationships shouldn't be downplayed. It's vital that we continue to campaign after the strike. Two days afterwards, we're holding a women's festival at the former barracks. The strike is a means, not an end.'
Nadia Kuhn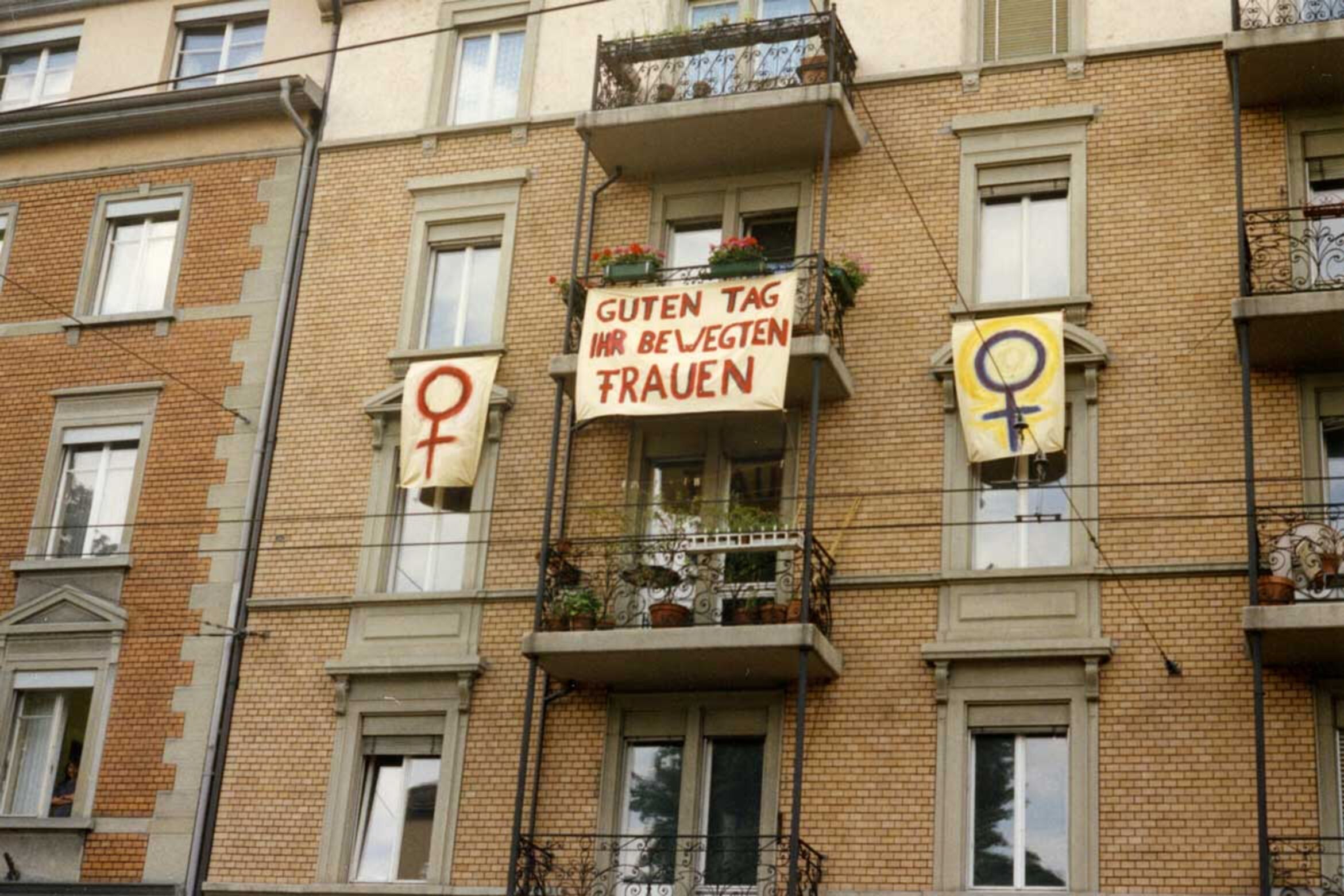 'I've never understood this kind of injustice'
'I think we owe this year's women's strike to those women activists in 1991. It was their campaigning that led to the Equal Opportunities Act being passed in 1996. But, unfortunately, it has still not been truly implemented. Women still earn less than men, they have to pay more for comparable products, and hygiene products like sanitary towels and tampons are taxed more heavily. I've never understood this kind of injustice. Even at school, my sister and I always fought back when we felt we were being treated unfairly. When we were growing up with my parents, I never understood why my father did less around the house than my mother.
I think it's important for this kind of work to be valued and even financially rewarded by society. Many women have a part-time or full-time job and still have almost sole responsibility for looking after the children and household. This is something that should be properly appreciated! More value should also be placed on care work. It is mentally and physically exhausting, so it should be better paid. And in future the care professions will become more and more vital. This is one of my main concerns during the strike, even though personally I work in industry as a project manager. It's important that all kinds of women take part in the strike – from all walks of life and different backgrounds. We all wear different hats anyway – a politician can also be a mother and carer. I will continue to campaign after 14 June. Unless, of course, this day resolves all our problems – which I find hard to believe, sadly.'
Martina Germann
View posts by interests, or use the proximity search and additional filters.
Try it out
.
Save posts as favourites – simply click on the heart symbol in the upper right corner of the post.