Last stop at Dunkelhölzli: a sunny spot in the west of Zurich
Dunkelhölzli is where the 67 and 78 buses turn around. It is a place with enough light for vegetables to flourish on a grand scale – and there are plans to make everything even greener.
When you arrive at Dunkelhölzli, the last stop on the bus route, the pine trees against the blue sky create a Mediterranean feel for a split second. An apartment-block development in yellow and vermilion reminds you briefly of a small village on the Ligurian coast, even though there are no green shutters to be seen.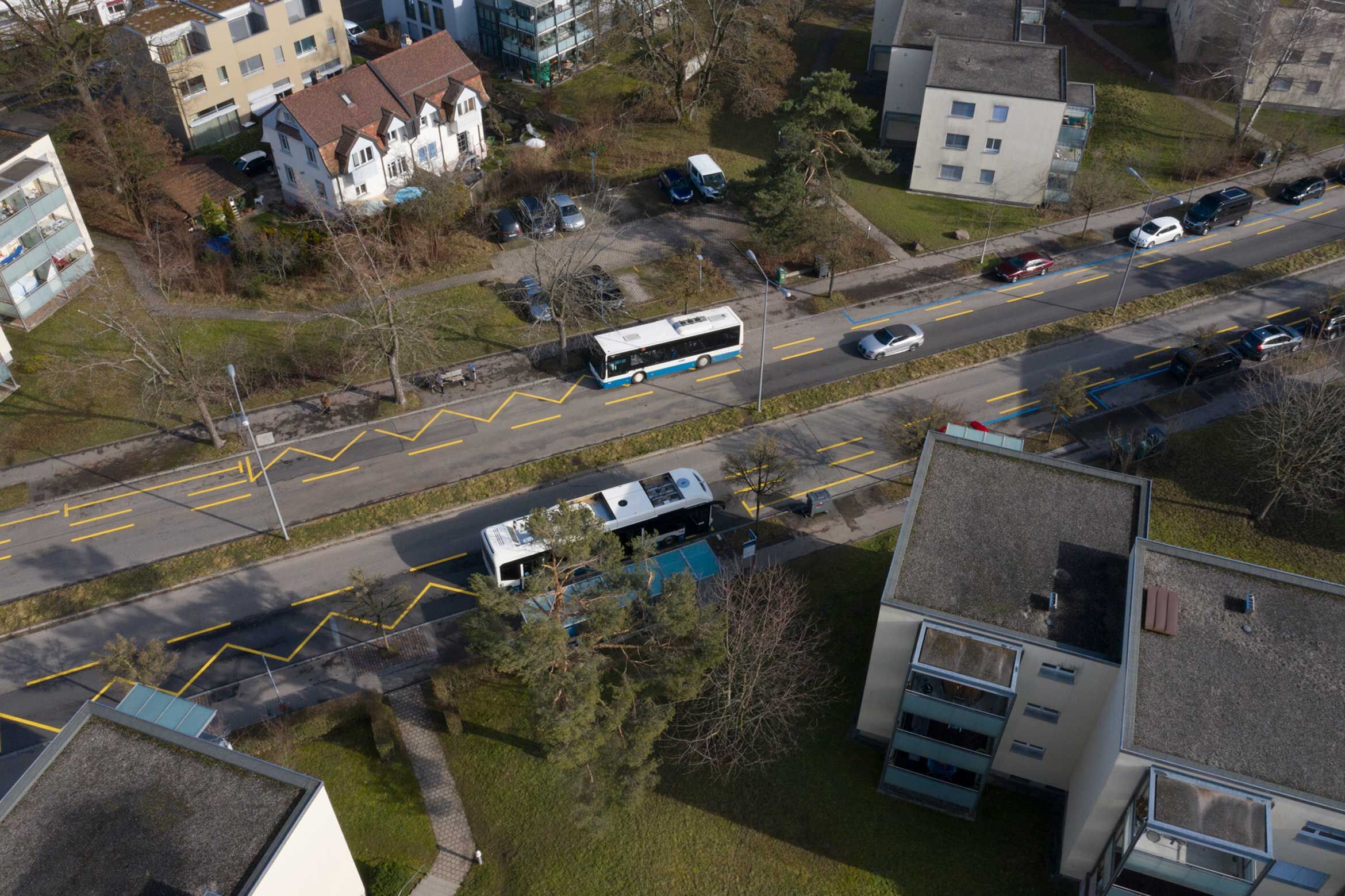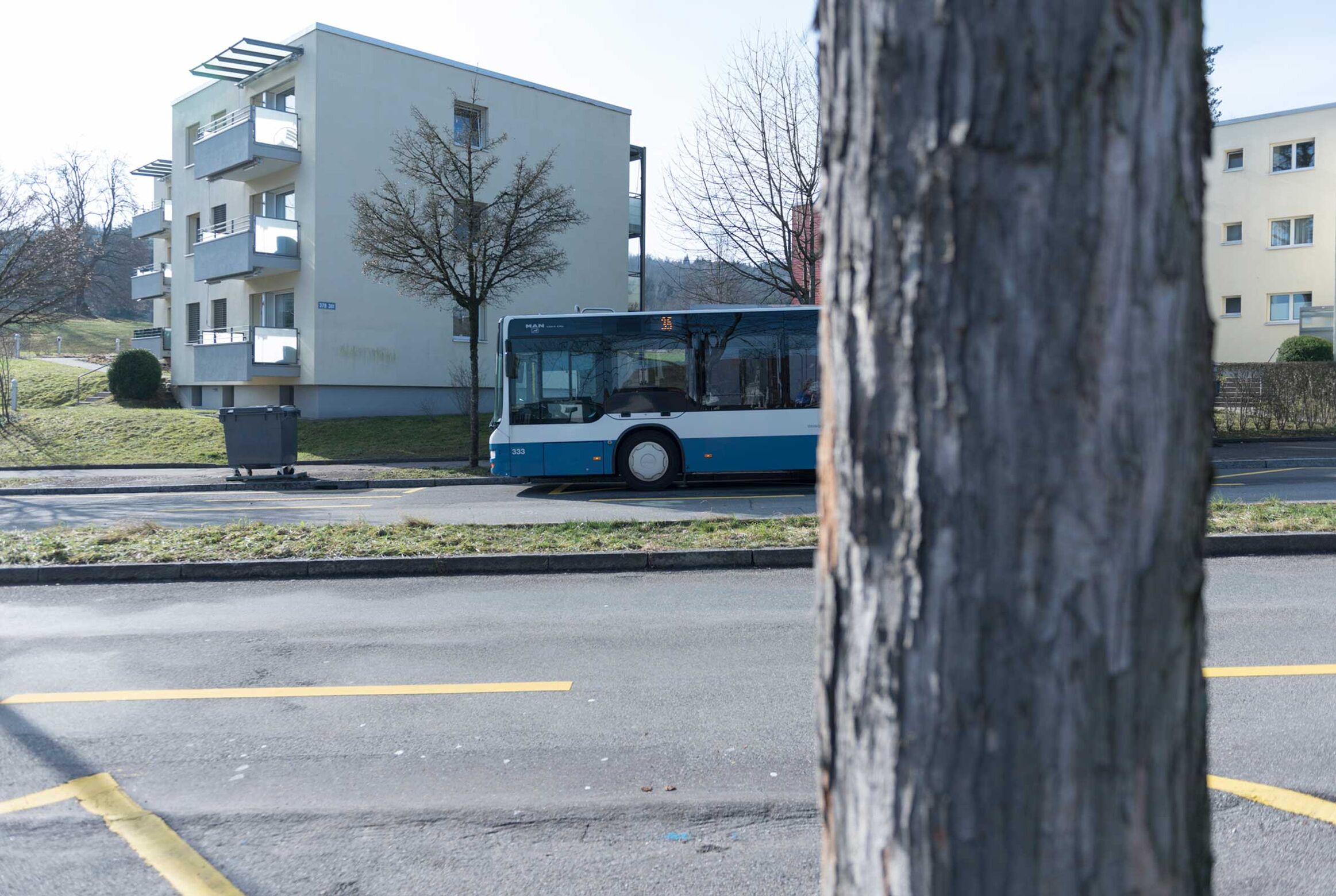 Of course, the gleaming waste bin, the design of Zurich's VBZ stops and its white-and-blue buses give you no chance of forgetting that you are actually not in Monterosso al Mare but on the outskirts of the city of Zwingli.
However, you will look in vain nowadays for the dark little wood that must once have been here, if the name 'Dunkelhölzli' is to be believed. Beyond the residential blocks, open fields lead all the way to the forested slopes. From here, on a clear day, you have an unobstructed view of the Uetliberg transmission tower. It stands a little further south, on the hill or mountain chain at the foot of which the Dunkelhölzli plateau lies.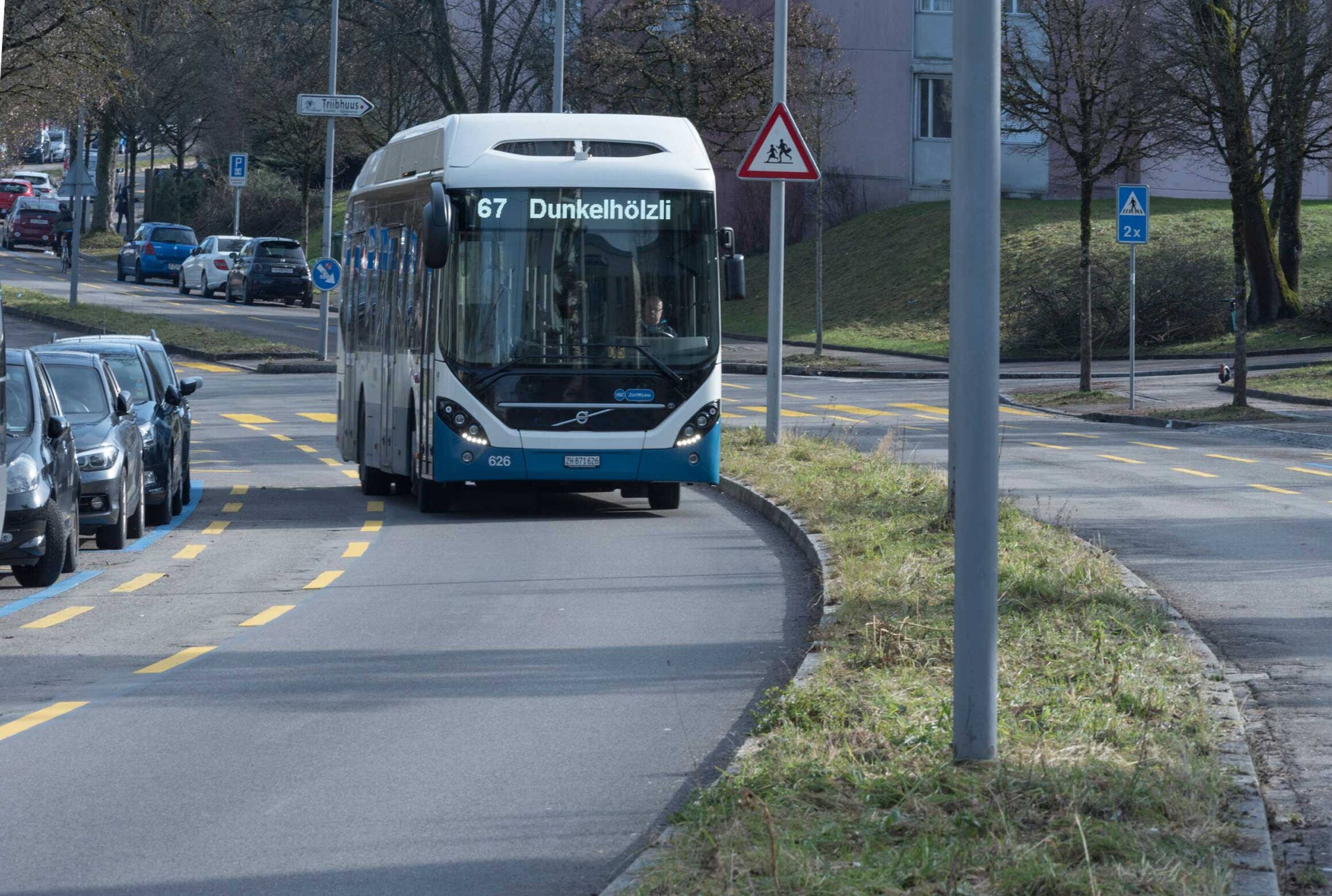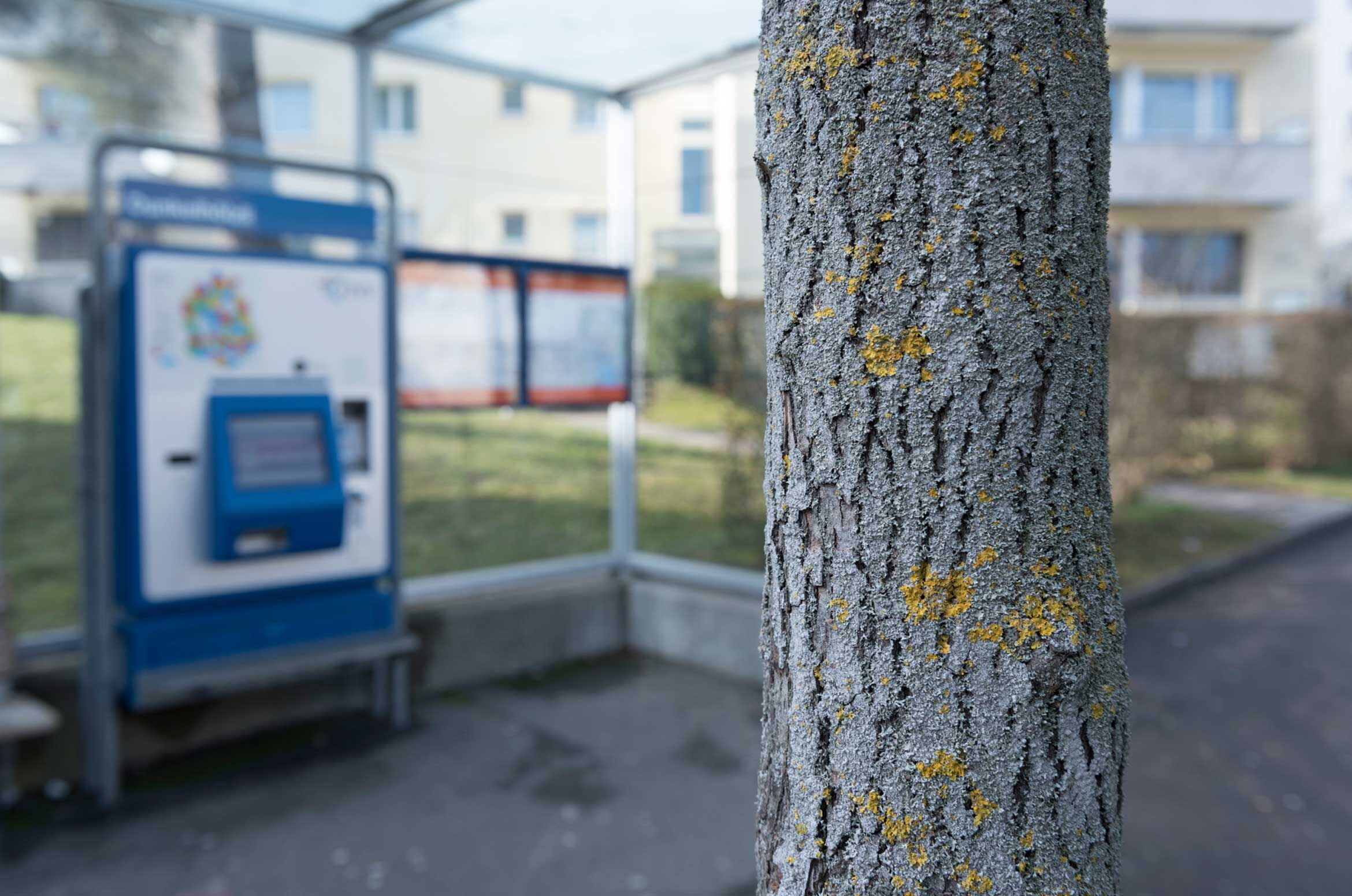 There are allotments, plus a former nursery with five large greenhouses. Vegetarians and other vegetable lovers will know Dunkelhölzli as a place where organic vegetables are grown. People from the city can buy them by the bagful or by regular order. The contents of each package vary depending on the season and the yield.
This sunny spot in Zurich also looks like a good place for making the city's schoolchildren bright and brainy. First, the Grün Stadt Zürich (Green City Zurich) office has put up a series of informative displays about agriculture. They explain things such as where maize comes from (Central America) and what Swiss cows eat (grass). Also, at Naturschule Dunkelhölzli (Dunkelhölzli Nature School), children from the city can develop a bond with nature and learn about sustainability.
Romans once built a villa in this area.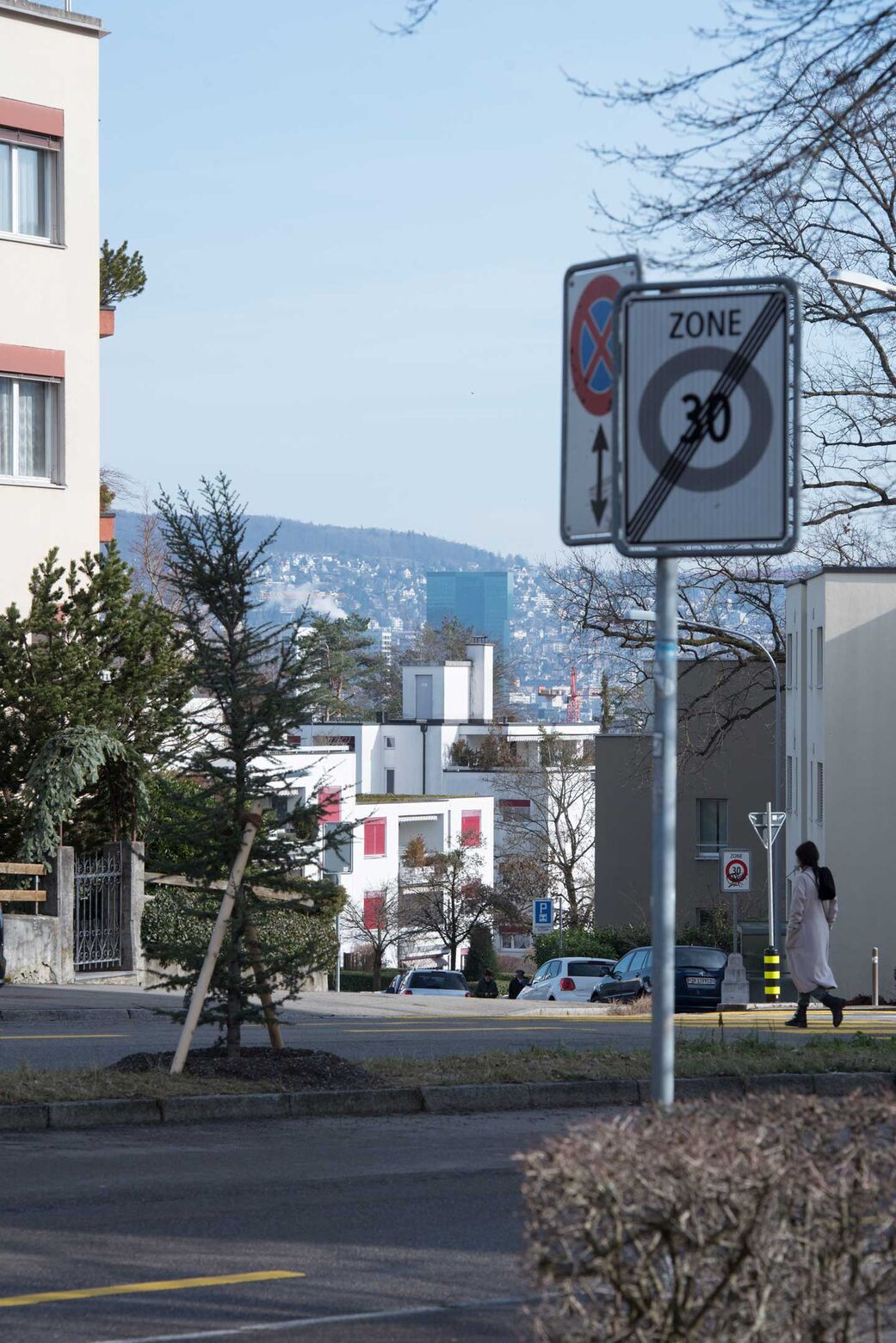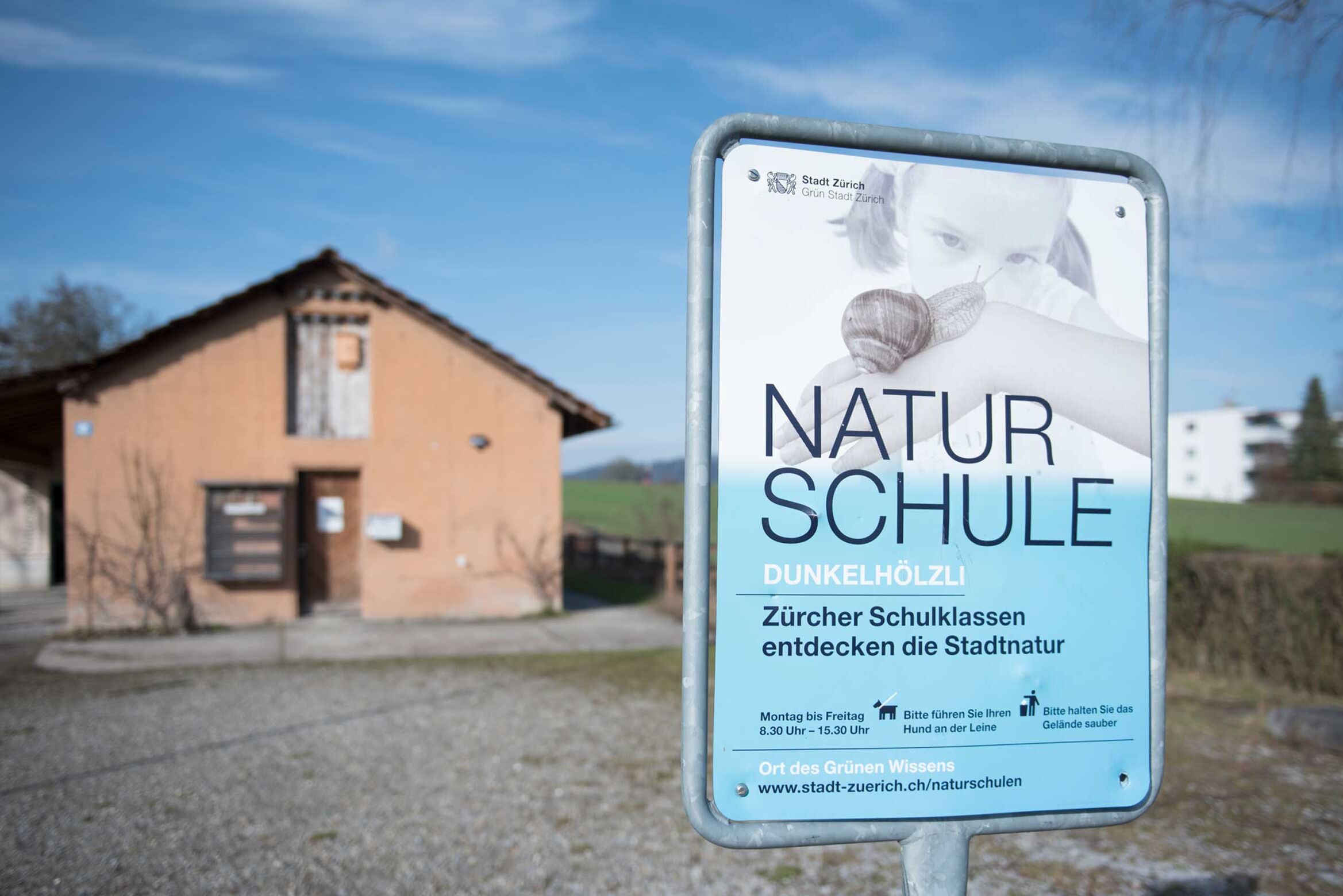 To actually find something dark at the end of the bus route, you have to go back a few centuries – but not all the way back to the Romans. Incidentally, archaeological excavations took place in Dunkelhölzli in the 1950s and 1960s on the instructions of the local-history commission, according to a sign that stands on a boulder on top of a small hill. The archaeologists found traces of a Roman villa rustica from the first to third centuries CE.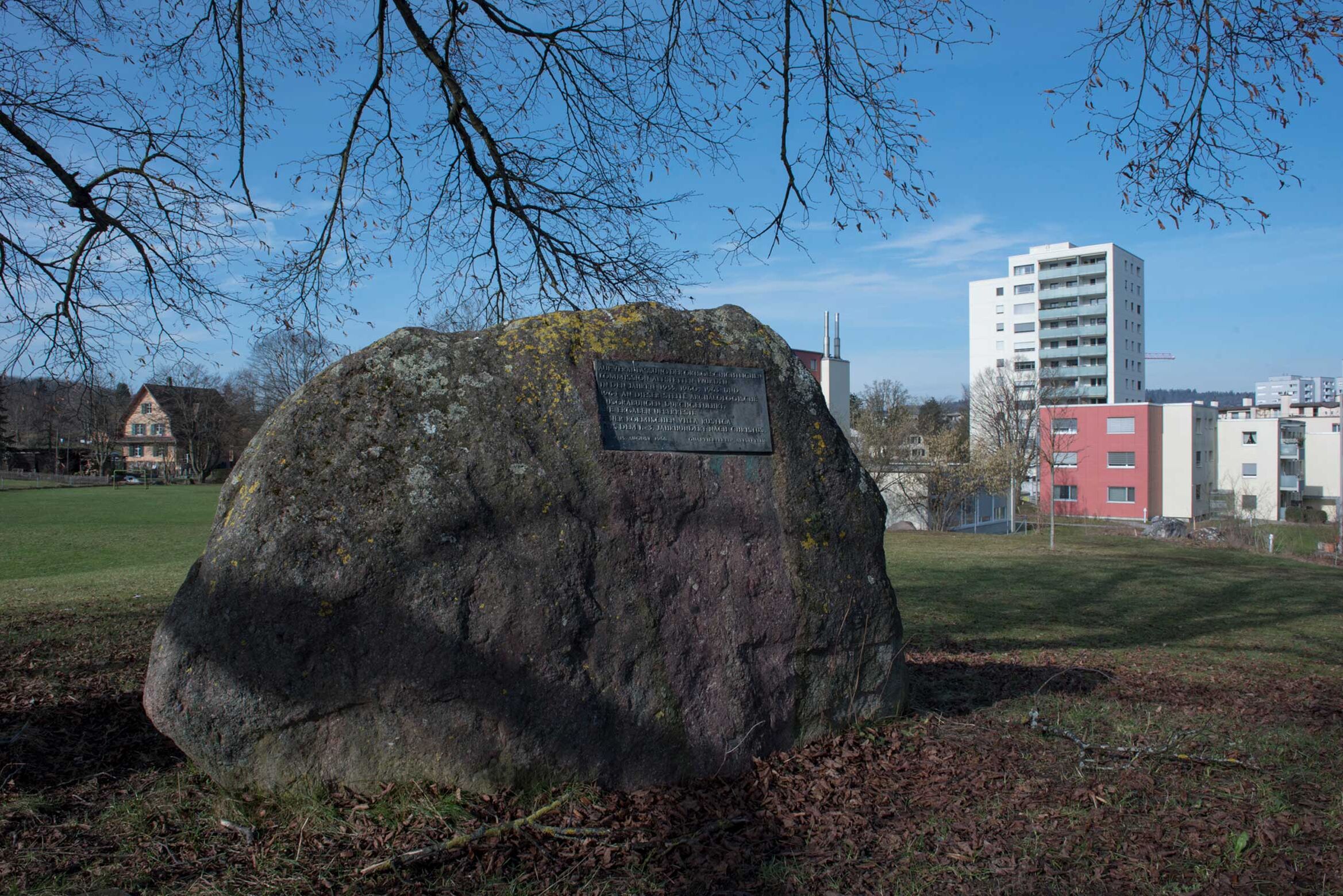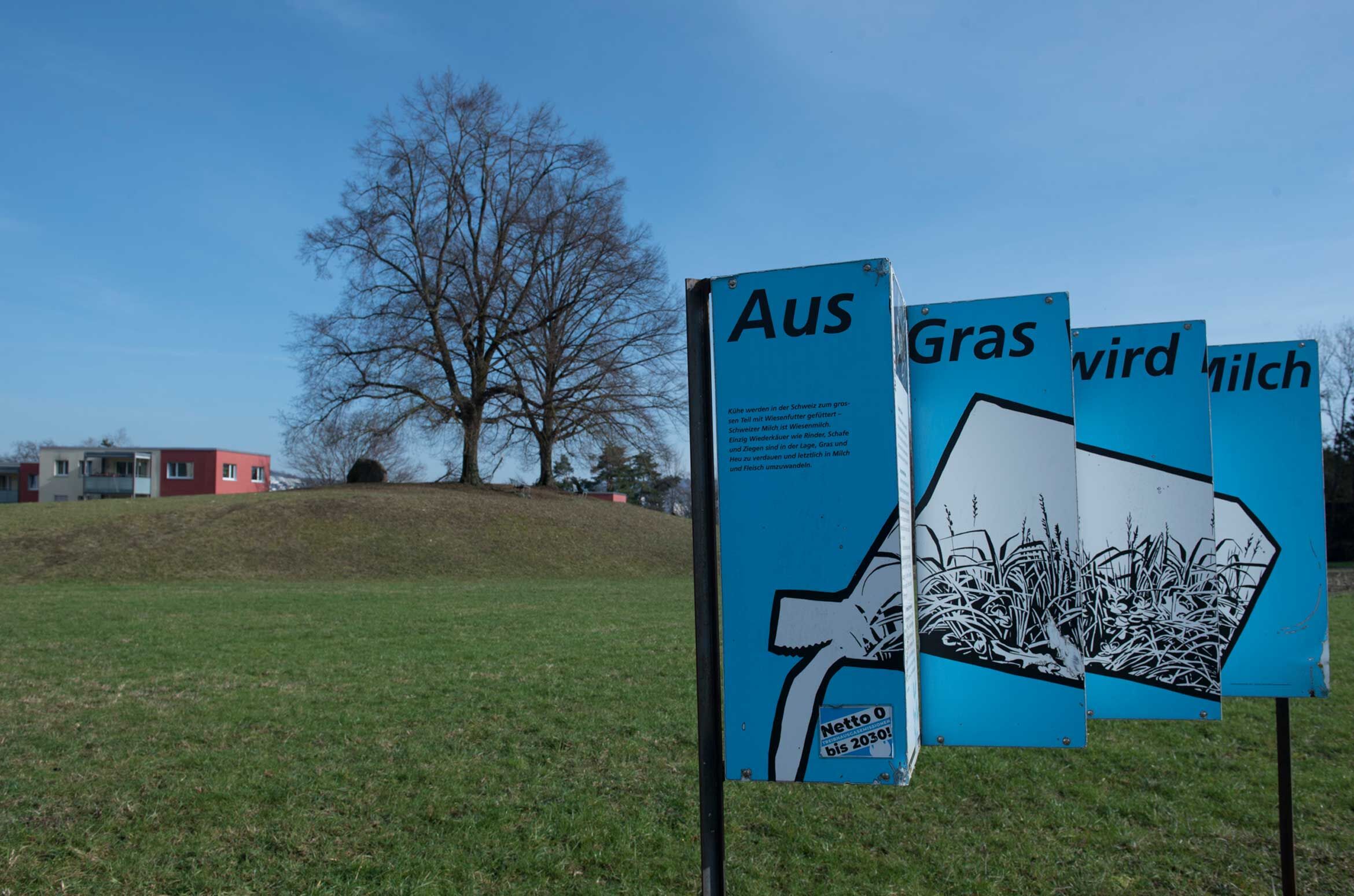 This is where the city's vegetables are grown.
There is documentary evidence of something dark happening in more recent times. In the 17th century, one Elsbetha Rütschi from Altstetten is said to have 'beaten two calves with rods in the name of the evil spirit' together with one other alleged female perpetrator.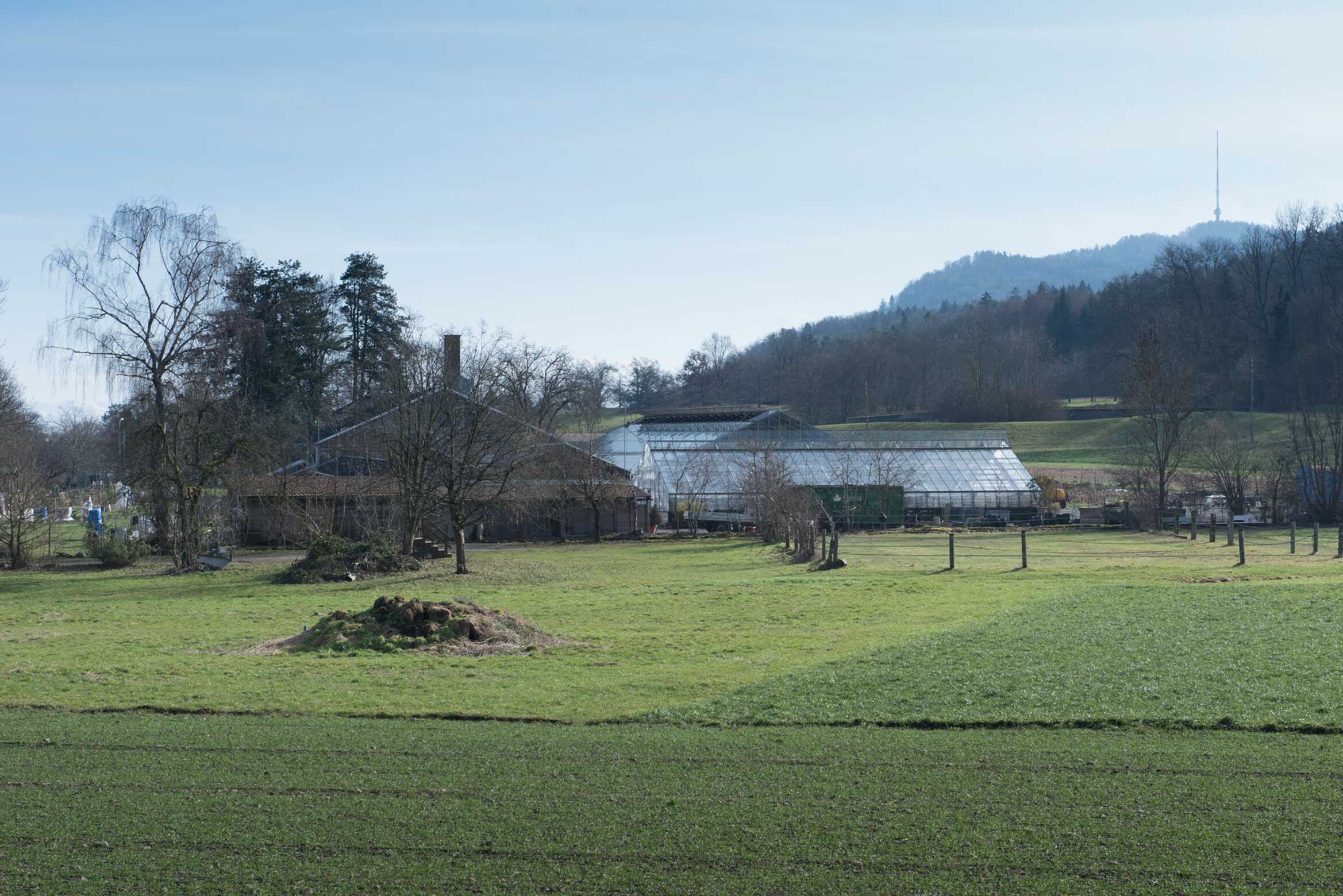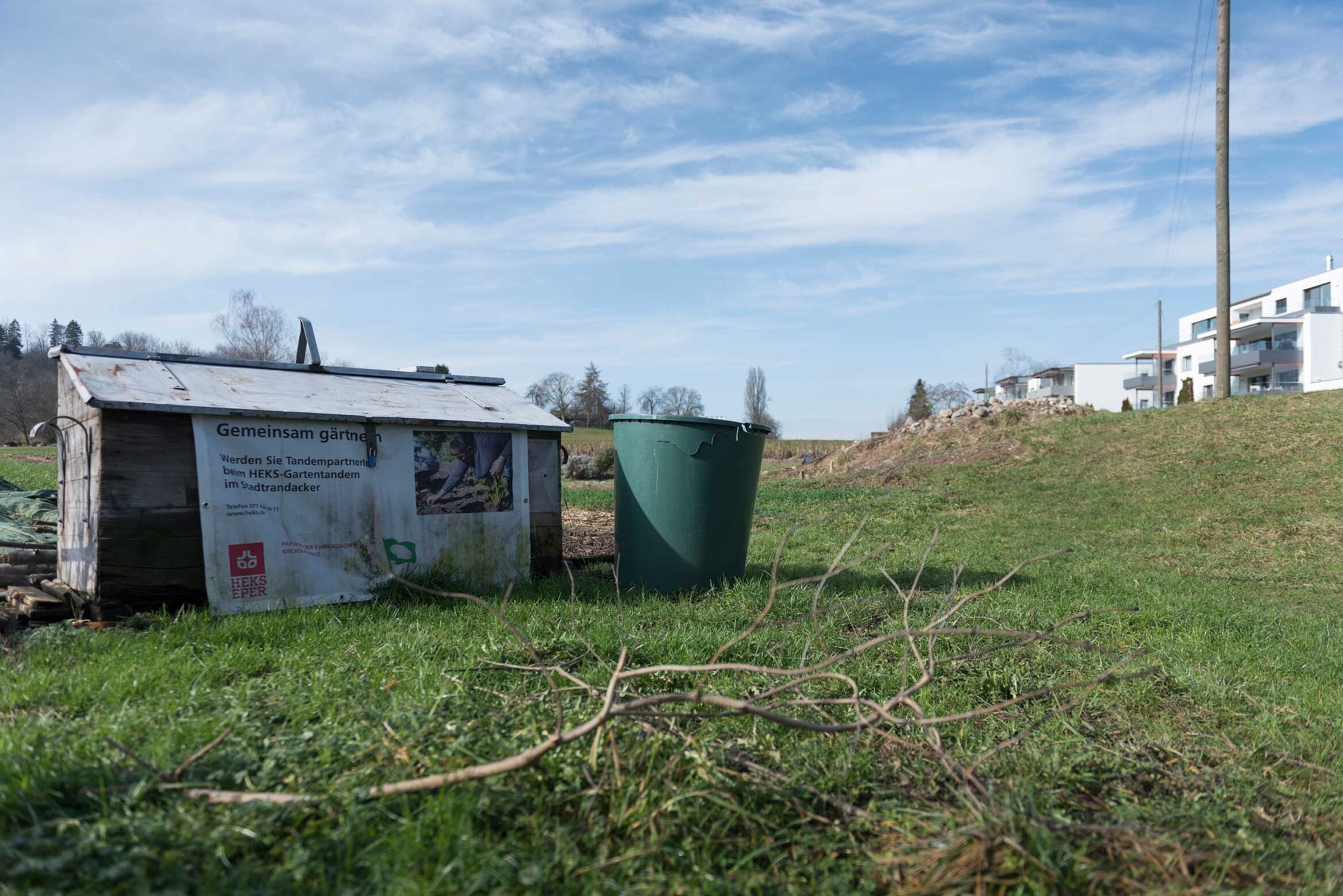 There are plans to make it even greener.
She is also said to have ridden on a stick behind Altstetten mill, where the evil one played a dance on the fiddle. Nobody was at all interested in whether she told this story before or after being tortured. However, it is recorded that the torture took place on a rack. In a document from 2019, the author Otto Sigg lists Elsbetha Rütschi as one of 84 victims of witch trials in Zurich. She was condemned to death by burning by the Zurich Ratsgericht court on 17 February 1610.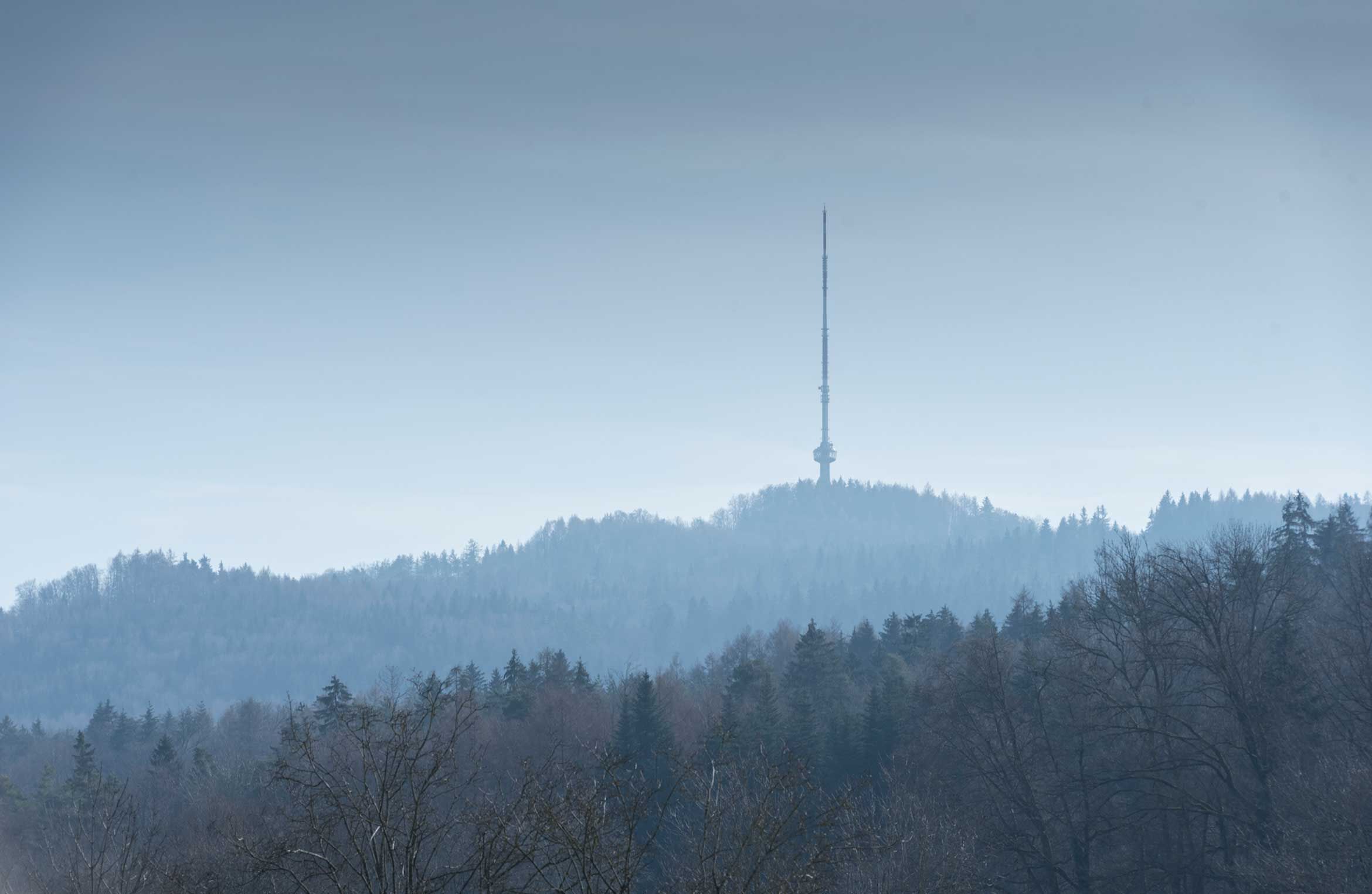 This is just in case anybody still thinks everything was better in the past. Present-day local disputes about particular details regarding how something should or should not be used seem rather trivial by comparison.
As for the future of Dunkelhölzli, the majority are agreed that everything here should be made even greener than it is already. This is because the Dunkelhölzli project plans to continue to encourage urban agriculture. The people of Zurich have approved a budget of 10.5 million Swiss francs. Additional garden space is expected to be provided in the area this year. There are also plans to create a park landscape in a space of three hectares. The dark ages are history.
Address
Dunkelhölzli
8048 Zurich
Info
The 78 bus runs between Altstetten train station and Dunkelhölzli. This journey takes around ten minutes. The 67 bus runs between Wiedikon train station and Dunkelhölzli. This journey takes around a quarter of an hour. For the timetable click here.
View posts by interests, or use the proximity search and additional filters.
Try it out
.
Save posts as favourites – simply click on the heart symbol in the upper right corner of the post.