'Simply follow the recipe for a great result'
Flavia Flüeler and Niklas Haak run Dreierlei, a catering and events company. Every week in December, the couple present a new recipe on hellozurich. We chat to them about sustainability, food styling and unusual menus.
A lot of people know you from when you ran the Dreierlei restaurant in Wiedikon in 2018 and 2019. It was a huge success, so why did you give up the restaurant?
Niklas: Our plan was always to focus on the catering side and run the restaurant as an extra. But the restaurant went so well that this became increasingly difficult. In the end we decided to give up the restaurant so that we had more capacity for catering again. But it was a fantastic experience.
Flavia: Sustainability has always been important to us. We established the sharing concept in the restaurant, along with 'nose to tail' eating – using every part of the animal. This gave us an opportunity to serve organic meat from animals that had been properly reared. Our focus was always on animal welfare. But the quality of the vegetables we used was also important and we worked closely with our suppliers.
'We're incredibly versatile and love to experiment.'
Flavia Flüeler
These same values are at the heart of your catering company, Dreierlei. What else makes your company special?
Flavia: We're incredibly versatile and love to experiment. It's actually boring for us if a customer just wants a simple cheese buffet. Along with providing the food and staff, we often look after everything else, including designing the concept, the decorations, and organising things on the day.
Niklas: Flavia and I complement each other perfectly. I trained as a classical French chef, while Flavia is the culinary artist who is incredibly creative in the kitchen and always buzzing with ideas.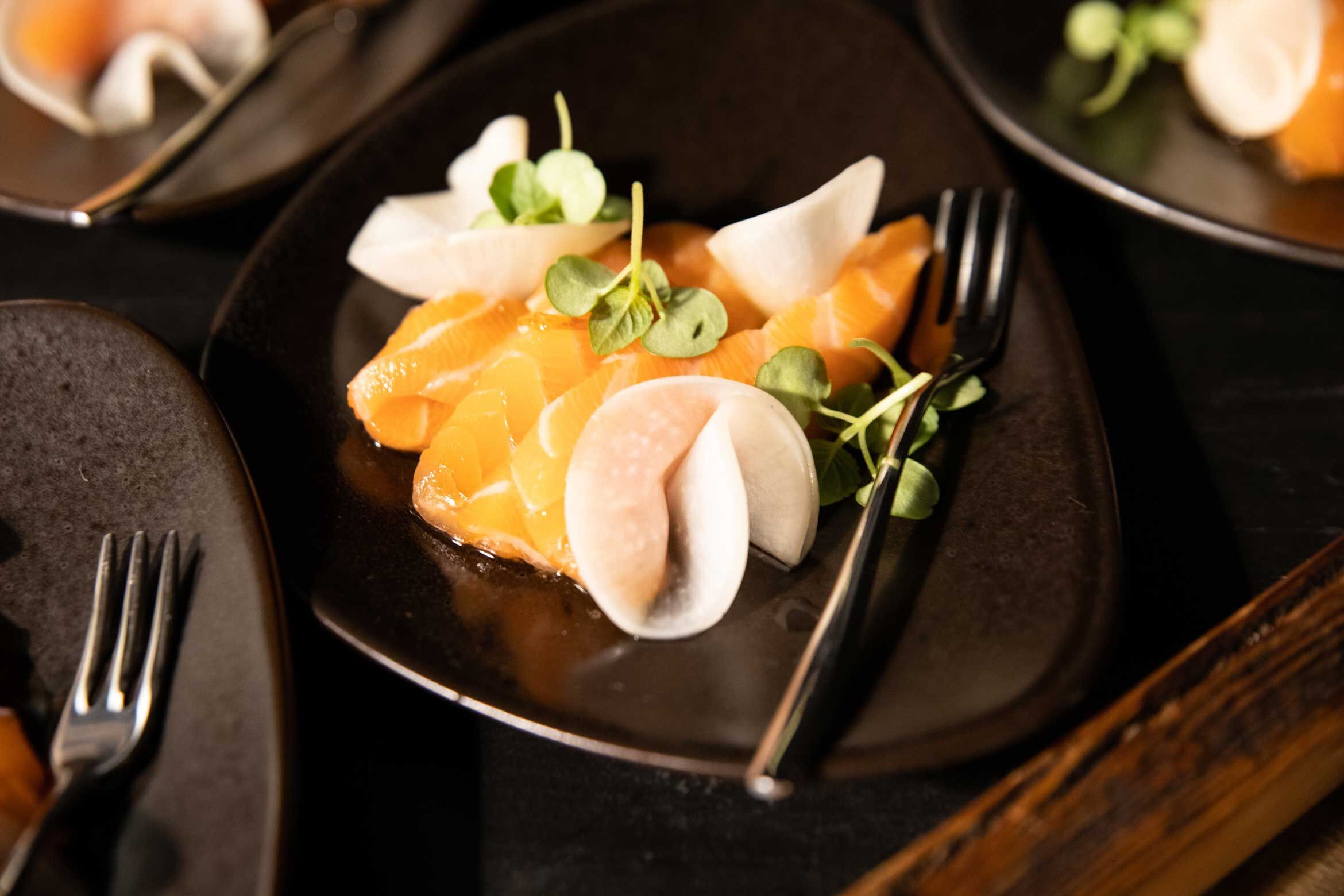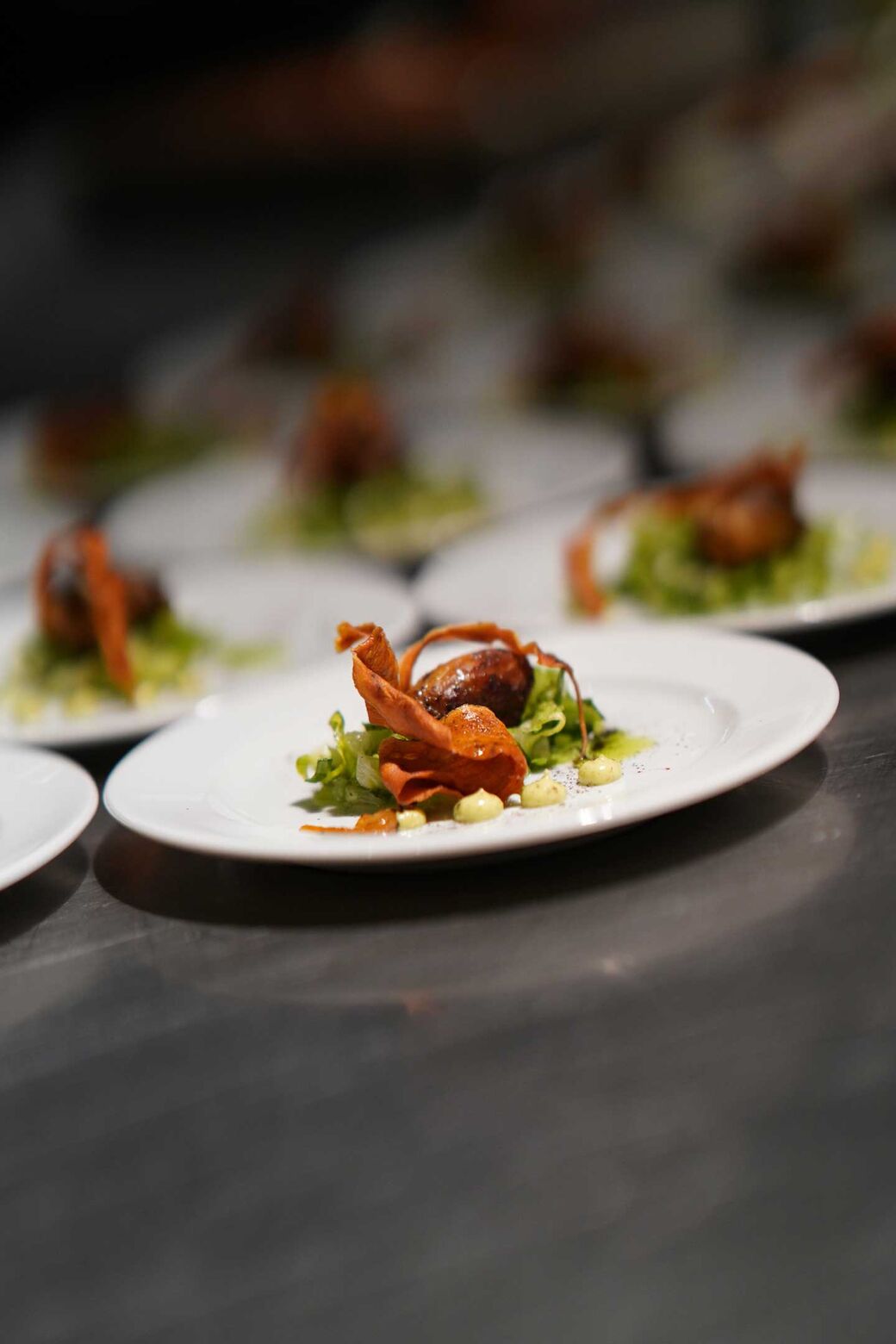 'Flavia and I complement each other perfectly.'
Niklas Haak
Now you are also offering food styling with Madame Pottine. What's that about?
Flavia: Our Dreierlei catering service got off to a great start, but since the coronavirus we've lost nearly ninety per cent of our orders. That's why we decided to add another string to our bow – Madame Pottine.
Niklas: We've always done food styling anyway! In both the restaurant and our catering work, it's important to present the food in an attractive, surprising way.
Flavia: As food stylists, we can draw on our culinary expertise and our wealth of experience in the hospitality industry. We know what it takes to make a dish look appealing and we both have a good eye for the right setting. Food styling also involves lots of tricks of the trade, such as using toothpicks, fake ice cream and oil to make the food shine.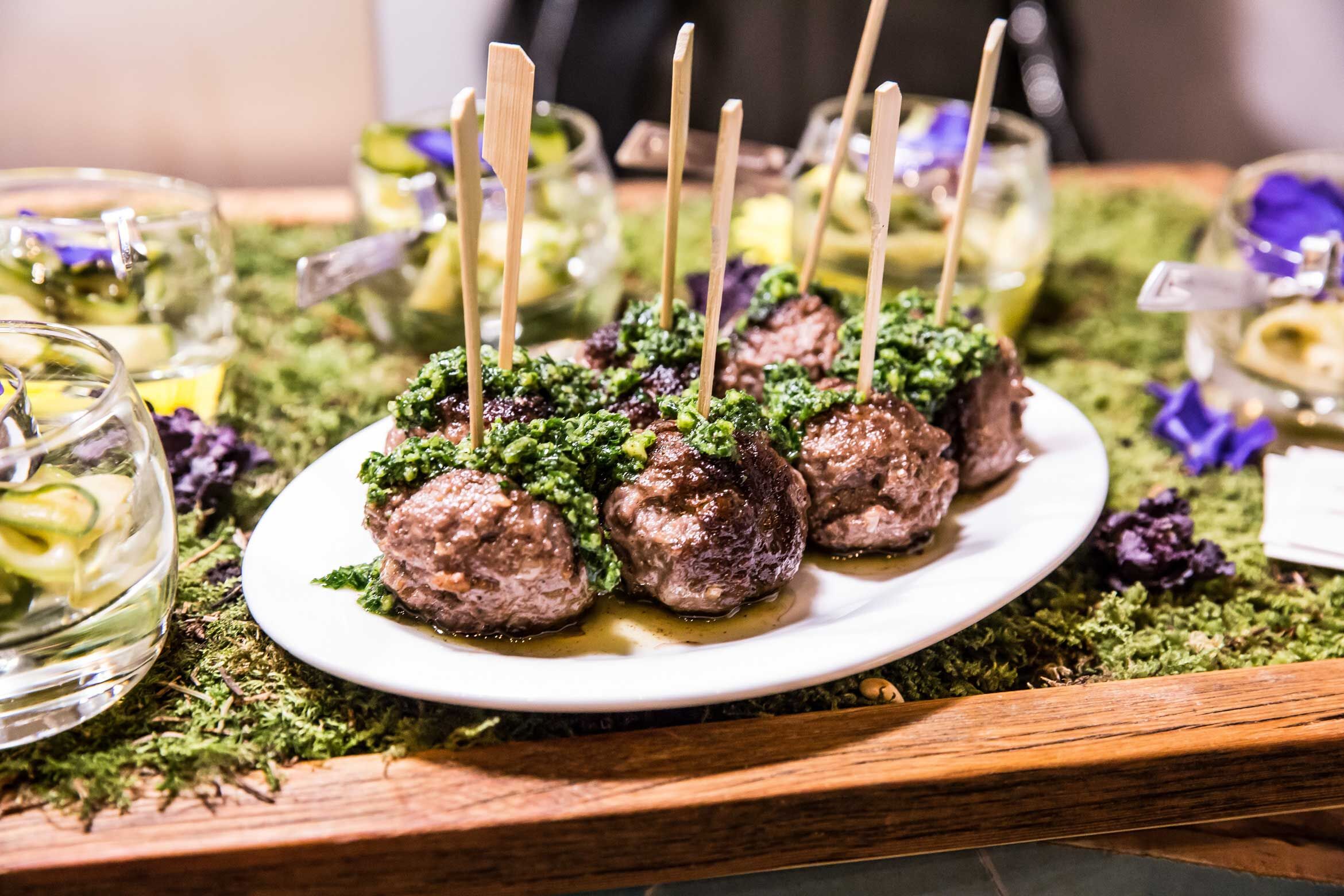 Over the next few weeks, you'll be revealing some of your favourite recipes on hellozurich. Are they suitable for beginners too?
Niklas: Of course, it helps if you have a certain interest in cooking – if all you've ever done is heat things up in the microwave you might struggle with some of the recipes.
Flavia: None of our recipes require absolute precision, but if you follow the instructions you should get a great result.
View posts by interests, or use the proximity search and additional filters.
Try it out
.
Save posts as favourites – simply click on the heart symbol in the upper right corner of the post.