Suddenly you're one sense down
How do blind and visually impaired people experience Zurich? Jean Baldo and Monika Schenk showed us on the fast-paced Blinde Kuh city tour, which takes visually unimpaired people to their limits.
We stand in the Blinde Kuh office in amazement. Our tour guides Jean Baldo and Monika Schenk show us exactly how they communicate with people electronically in everyday life. A programme on a smartphone reads a message out to Jean so quickly that most of us can't make head or tail of it. One participant asks whether Jean also talks this quickly – and just slowed down his speech for the tour. 'We tend to talk slower so that visually unimpaired people can understand us,' he says as he reads out another message on the computer using a Braille keyboard. Even on the tour we had just been on through the city, the confidence of our guides shone through. They proceeded unerringly and took shortcuts like it was nothing, while us participants stumbled clumsily in an attempt to keep up.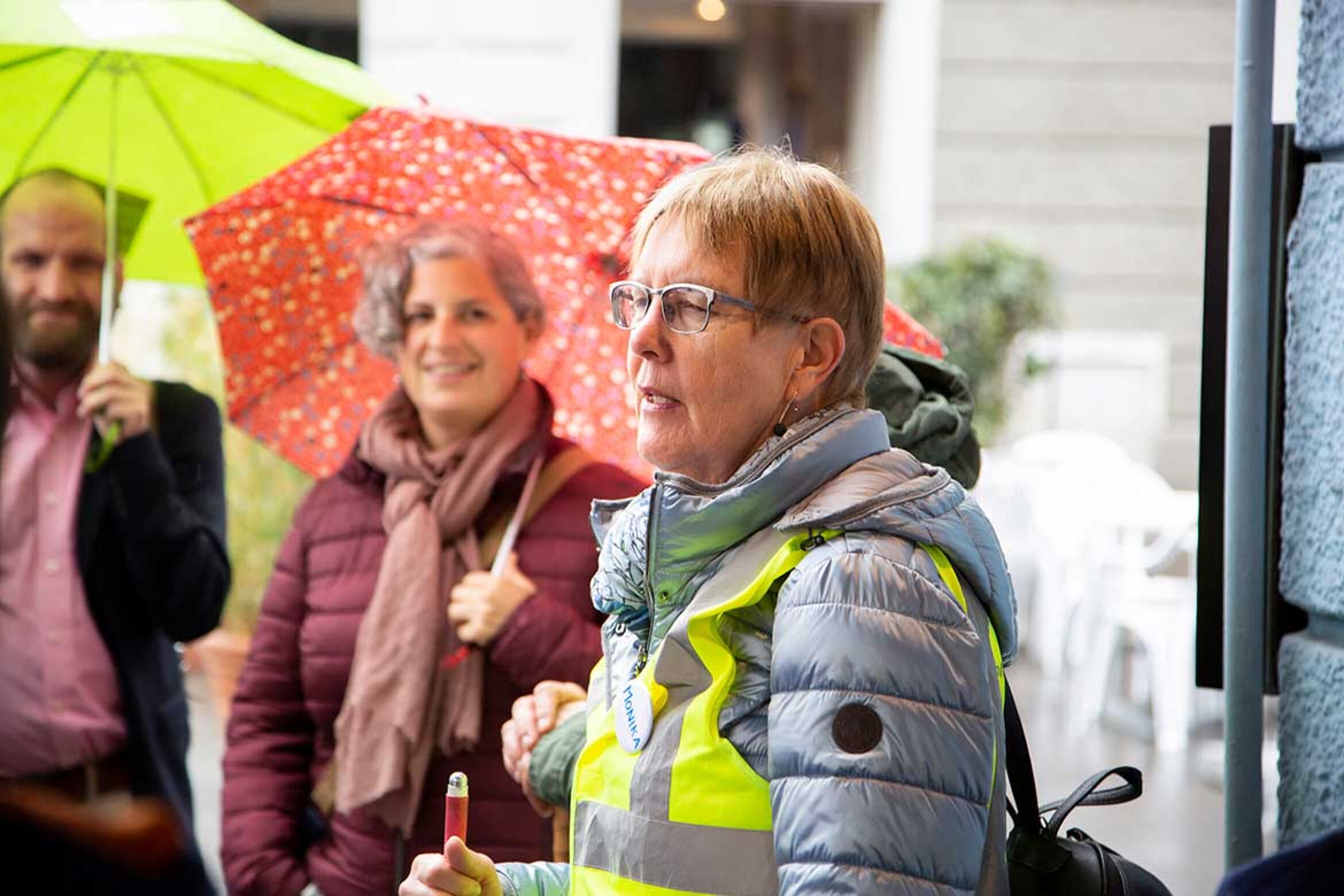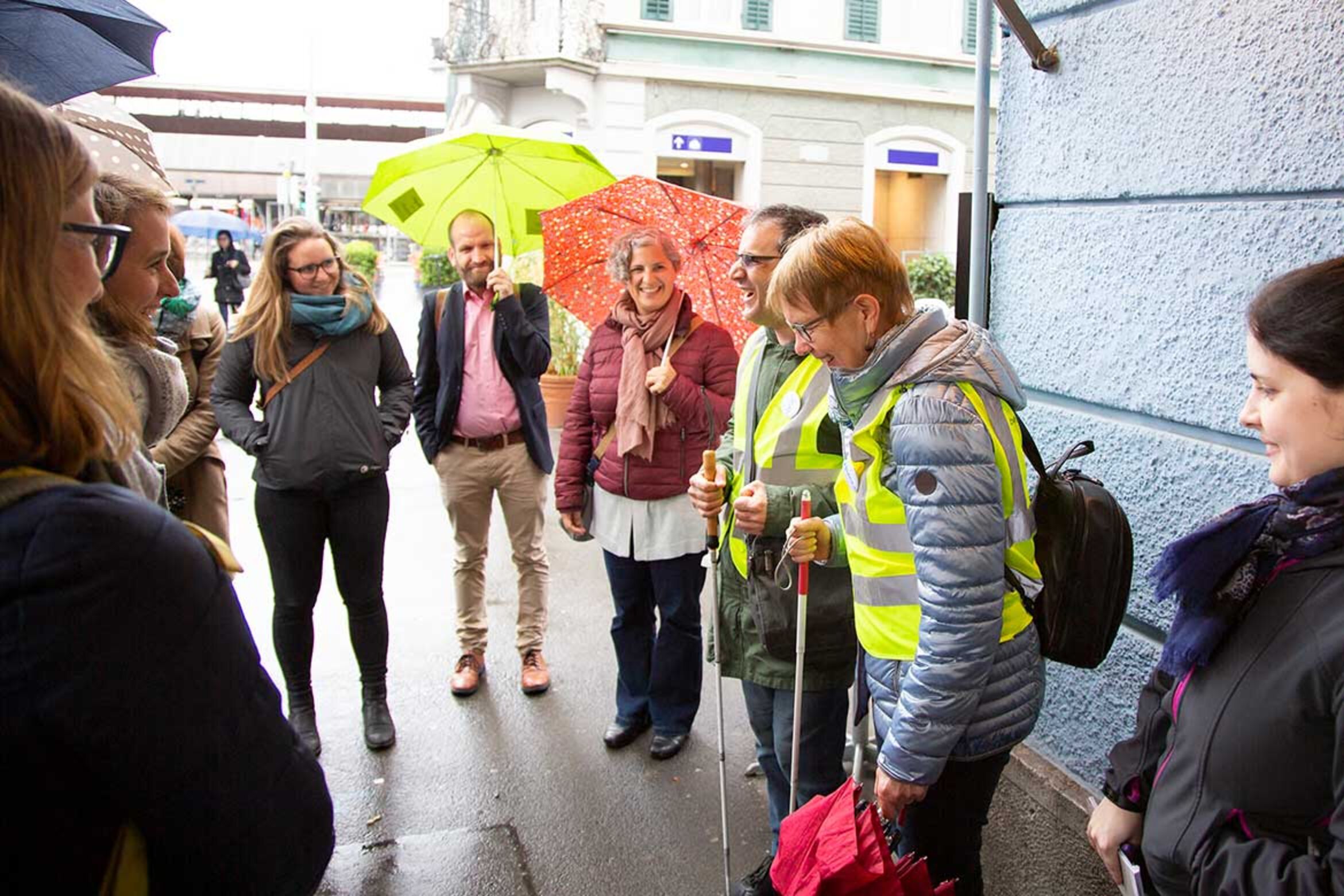 'Of course, I had never imagined what it would be like not to be able to see properly.'
Monika started experiencing a loss of vision at the age of 12. She was at school when she could suddenly no longer see the blackboard. Her mother went with her to the doctor. He found that the visual acuity in the centre of her retina had decreased. Today, the centre of her vision is heavily blurred. 'Of course, I had never imagined what it would be like not to be able to see properly,' she says.
Jean came into the world 10 weeks early and completely lost his eyesight due to an oxygen overdose in his incubator. But neither he nor Monika allowed their visual impairment to take them off course when it came to their careers. 'I never lost my curiosity. I always want to understand exactly how things work,' explains Jean, who successfully graduated from Zurich's hotel management school.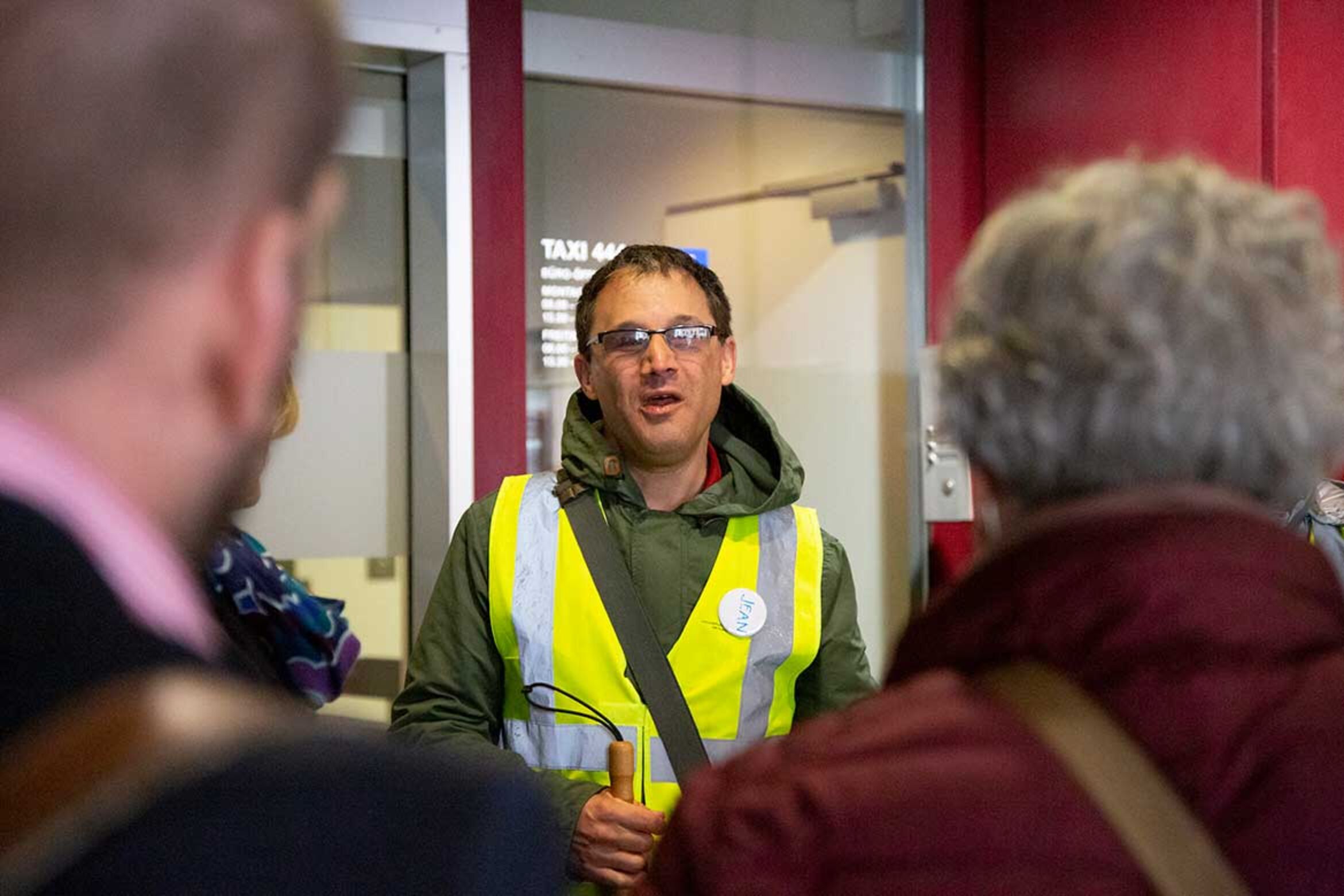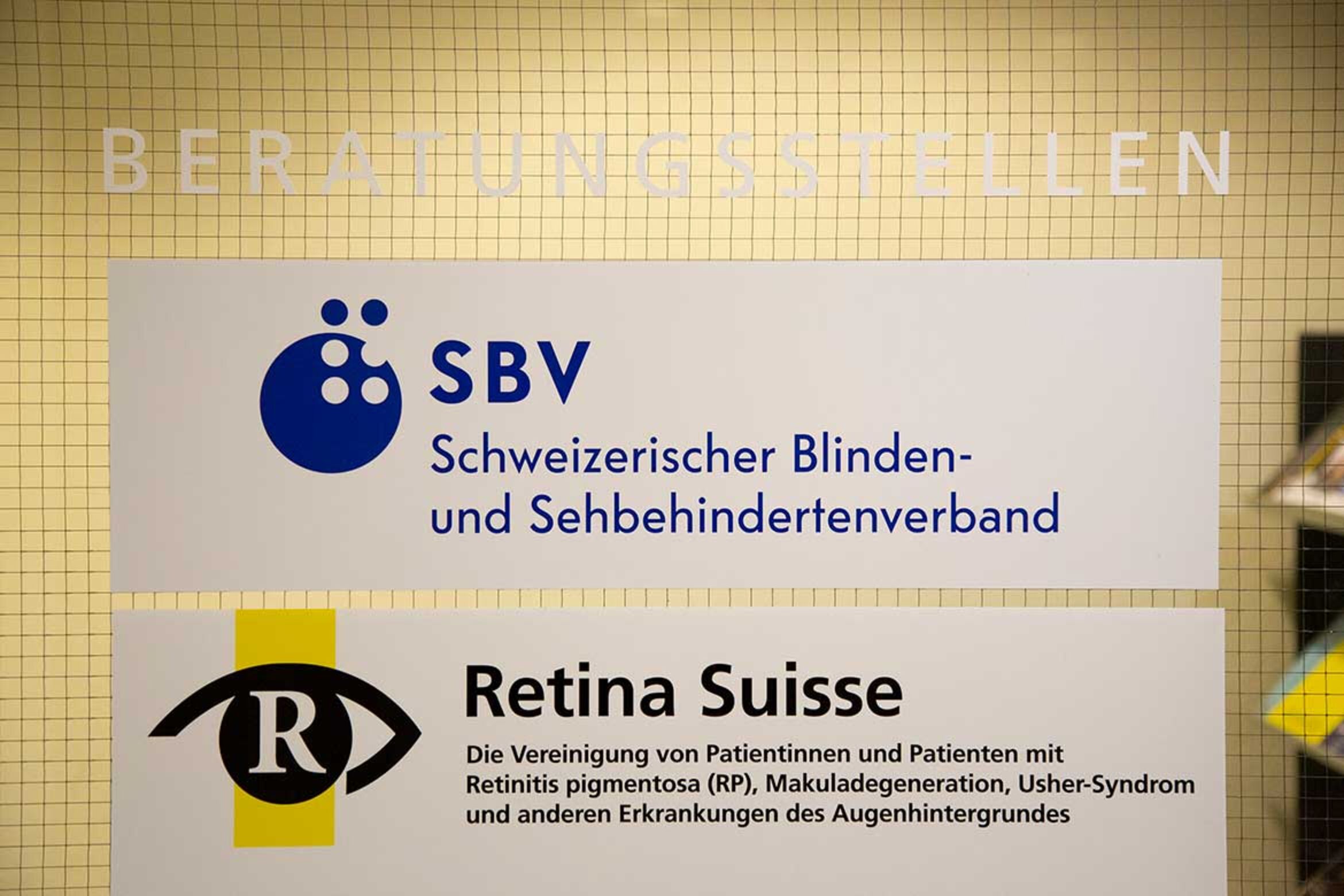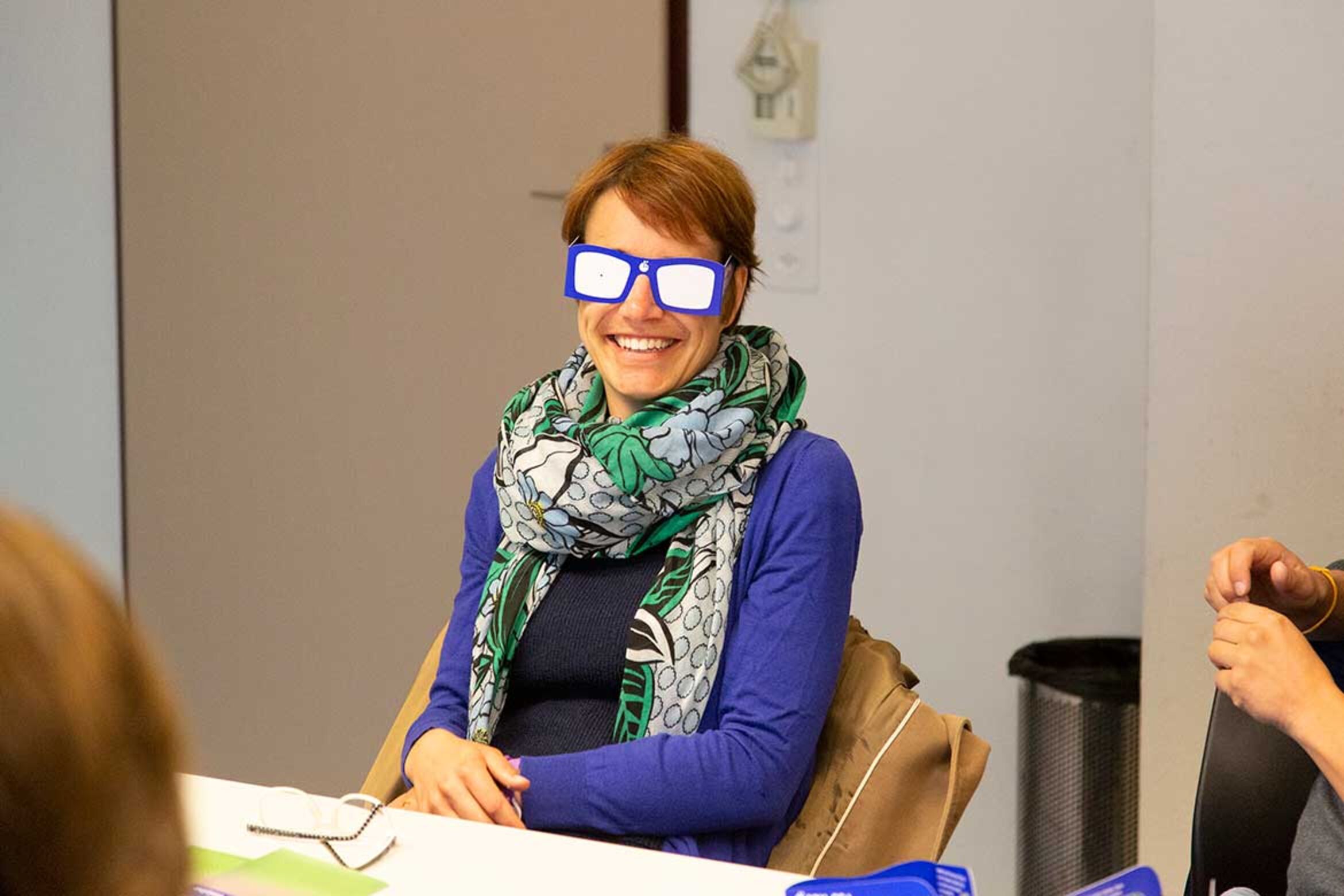 Our tour with Monika and Jean also included a stop at the Swiss Association for the Blind and Visually Impaired. Here, optician Christoph Galli gave us two pairs of cardboard glasses. One simulated what a strongly visually impaired person would see and the other simulated tunnel vision. It was hard enough to read the flyer on the table in front of us wearing the tunnel vision glasses, but deciphering it with the other pair was impossible, even when you concentrated really hard. We can only begin to imagine how Monika and Jean learnt to navigate through everyday life.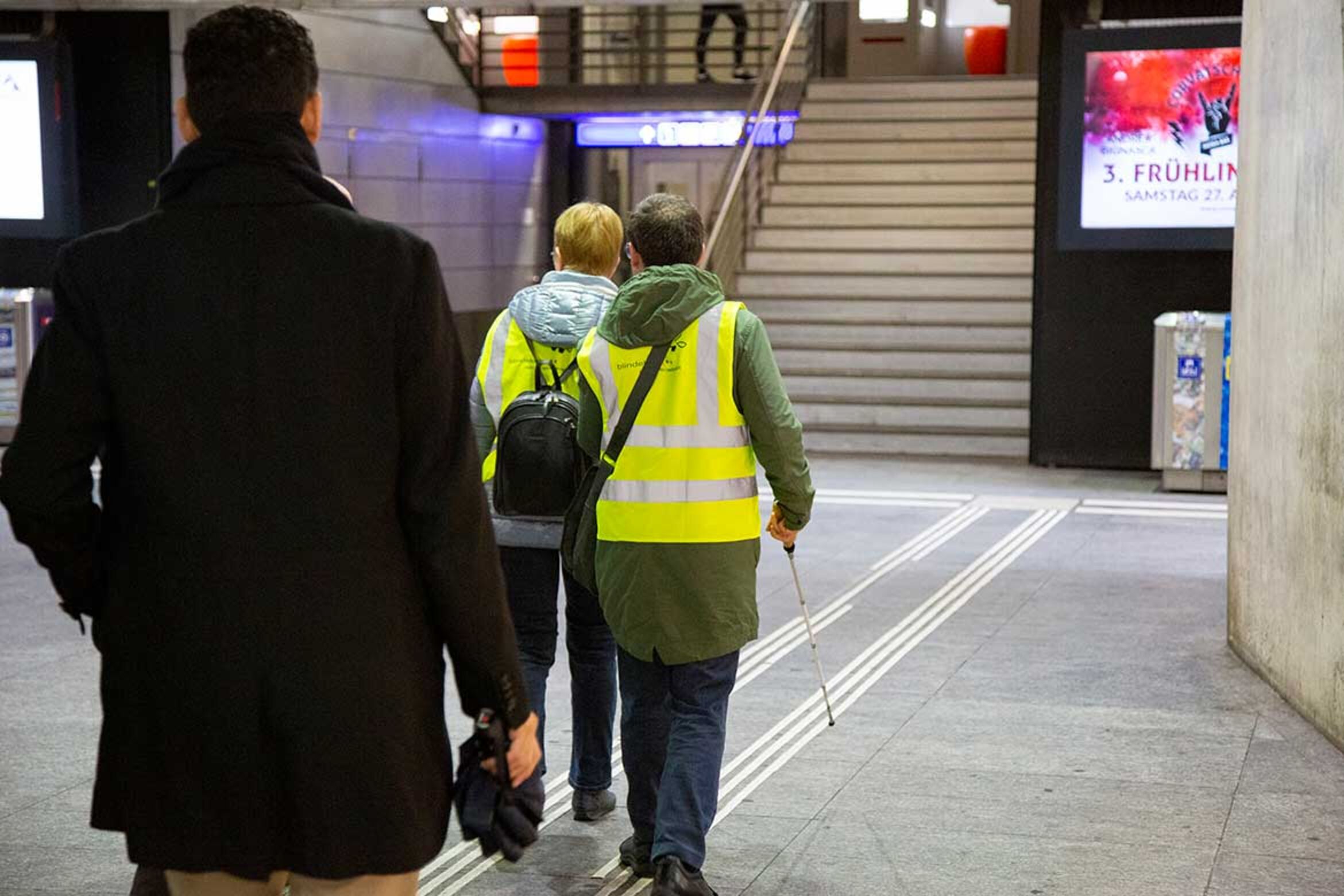 Many people don't want to bother Monika with questions in her day-to-day life.
Jean and Monika still encounter minor difficulties every now and again. For example, Jean told us how he was once guided into the wrong waiting room at a doctor's surgery. While he was waiting, he suddenly got a strange feeling and decided to check with someone. The medical assistant just said, 'No sir, this isn't the dentist. This is the gynaecologist's office!'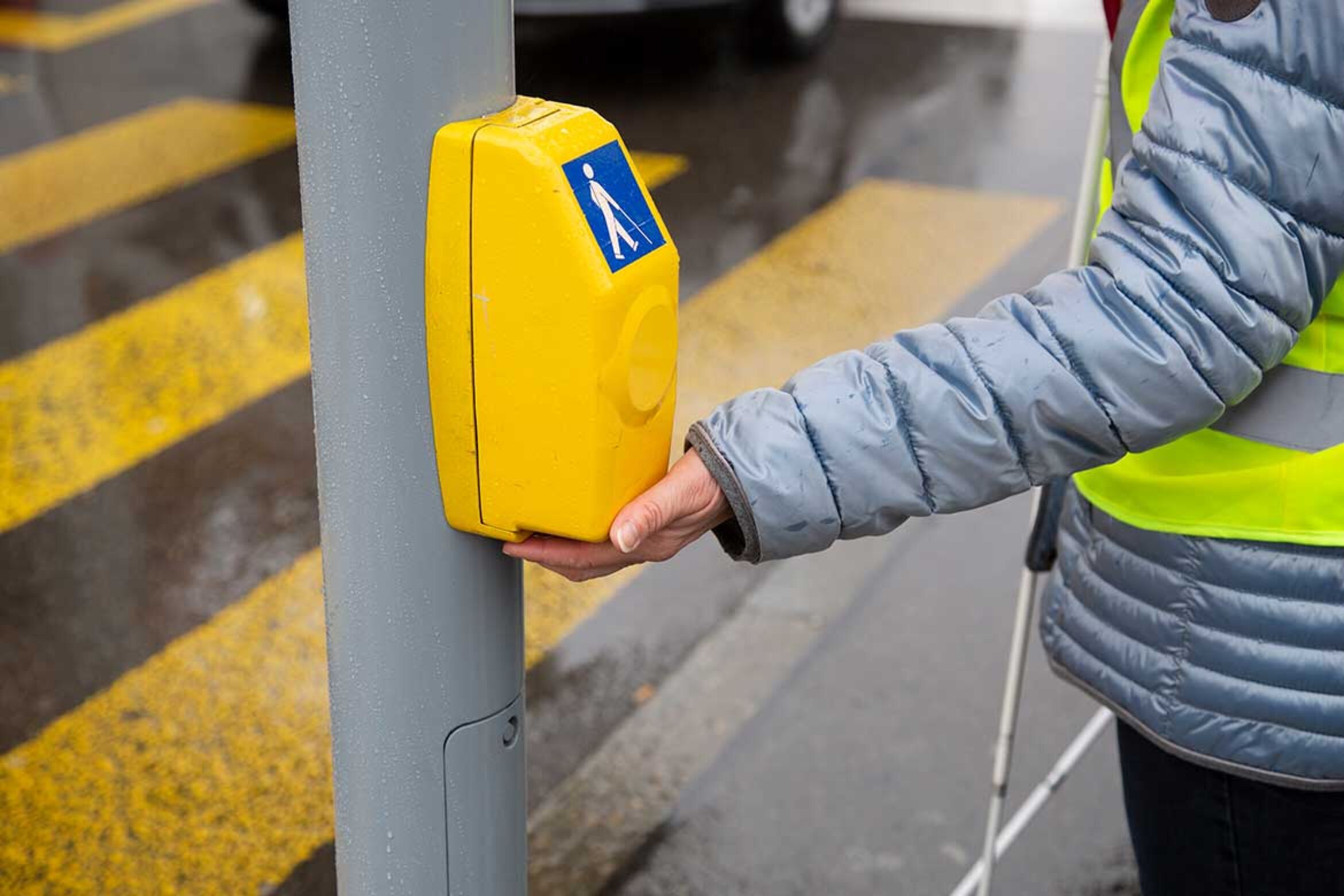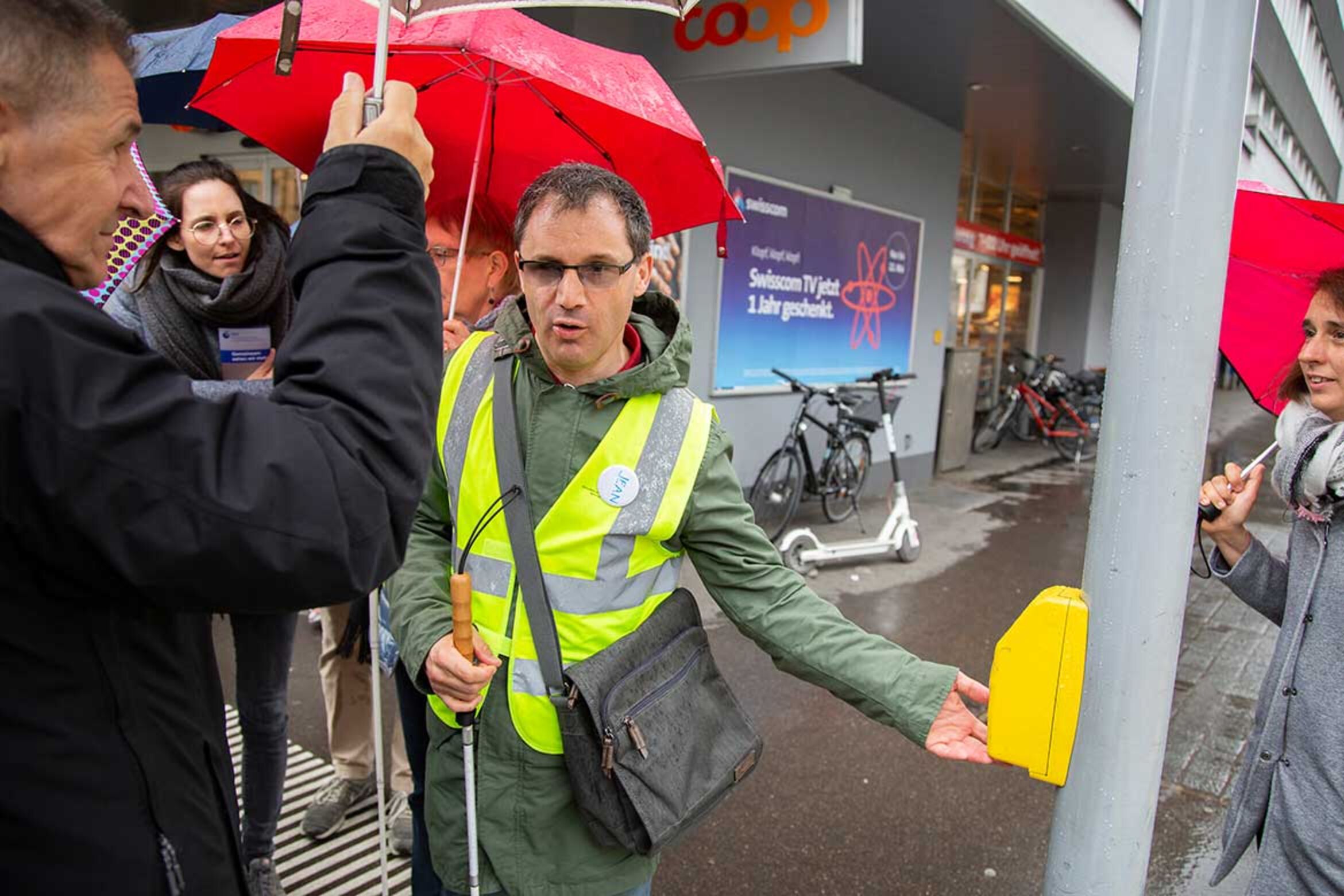 As a mother of two (now grown-up) daughters, Monika also has a lot of stories to tell. 'But my visual impairment was actually rarely a problem for other people, it was a problem for me,' she says. Many people don't want to bother Monika with questions in her day-to-day life. This is why these city tours were introduced in 2016. They point out important drop-in centres for blind and visually impaired people and answer any questions that participants may have.
Information
You can register for the city tours led by the Blinde Kuh darkened restaurant as a group of at least 6 and a maximum of 15 people. On the two-hour tour through Zurich, two guides will tell you about how they navigate everyday life and point out drop-in centres and important institutions for blind and visually impaired people. You can find more information here.
View posts by interests, or use the proximity search and additional filters.
Try it out
.
Save posts as favourites – simply click on the heart symbol in the upper right corner of the post.