For vegans, the search starts well before Easter – where can I find Easter treats that don't use animal products? In Alnatura, our author stumbled across a Biber bunny that brings back memories.
I've always found packaged cakes, flan bases and other baked goods a little disgusting. The only exception is the Biberli – a special kind of decorated gingerbread. It used to sweeten my school trips, but I ate it less and less as I grew older.
After many years – by which time I was a vegan – I craved a Biber again, but I was in for a big disappointment. The big manufacturers tend to use skimmed milk powder, and the smaller ones always use honey. But I recently popped into Alnatura and saw a couple of little Biberli proudly sporting the V label. Underneath was the word 'vegan'.
The sweets were made by the Leibacher Biber-Manufaktur, a bakery set up by two young brothers. The older brother had even been inspired by his love of Biber to do an apprenticeship as a baker and pastry chef.
Leibacher promises that 'nothing is missing – quite the opposite'.
The Zurich brothers now sell their traditional specialities throughout the city, including the vegan version. Leibacher promises that 'nothing is missing – quite the opposite'. They describe the vegan Biberli as less sweet and with a lighter flavour.
That may be true, but I can't tell. It's too long since I had my last honey Biber – and who wants to think about it when you can just take a blissful bite into a fresh Biber with its mouth-watering almond filling?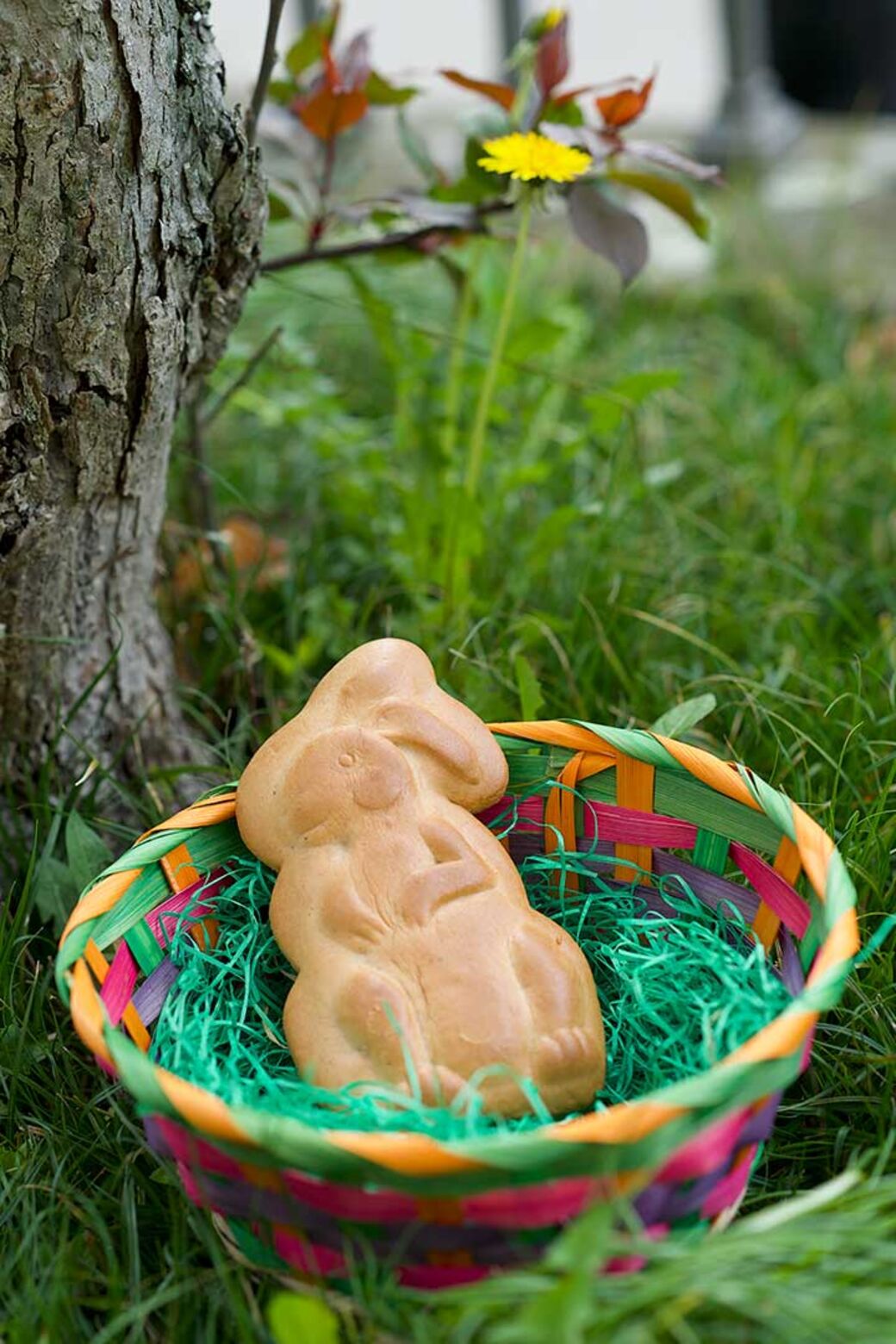 For Easter, the Biberli comes in different rabbit shapes. The 'Fiona' looks cute and weighs in at 140g. On their website, the makers say it is the perfect dessert for two. Forget it, I'm not sharing this bunny with anyone!
Address
Alnatura
Löwenstrasse 31
8001 Zurich
Opening times
Monday to Saturday, 8 am – 8 pm
Info
The Biber costs 12.50 francs.
View posts by interests, or use the proximity search and additional filters.
Try it out
.
Save posts as favourites – simply click on the heart symbol in the upper right corner of the post.