'Everyone went there, but no one admitted it'
It's nearly 25 years since Beat Schaub organised the first Lollipop Party. But the Zurich DJ isn't just into party hits. He also organises other events – and has gained international renown as a producer of Latin music.
DJ Captain Lollipop, DJ Papi Electric, DJ Vitamin S: Zurich's clubbers know DJ Beat Schaub by many names. Even as a child growing up in Wiedikon he was attracted to beats and sounds. 'Quite simply, music made me happy,' he says. 'Music runs through my veins – more music than blood!' That's why, by the age of seven, he was learning the organ at music school and performing at trade fairs such as Züspa. But, like many young people, his organ-playing career ground to an abrupt halt at the age of 13 when he decided he was more interested in spinning records.
'Music runs through my veins – more music than blood!'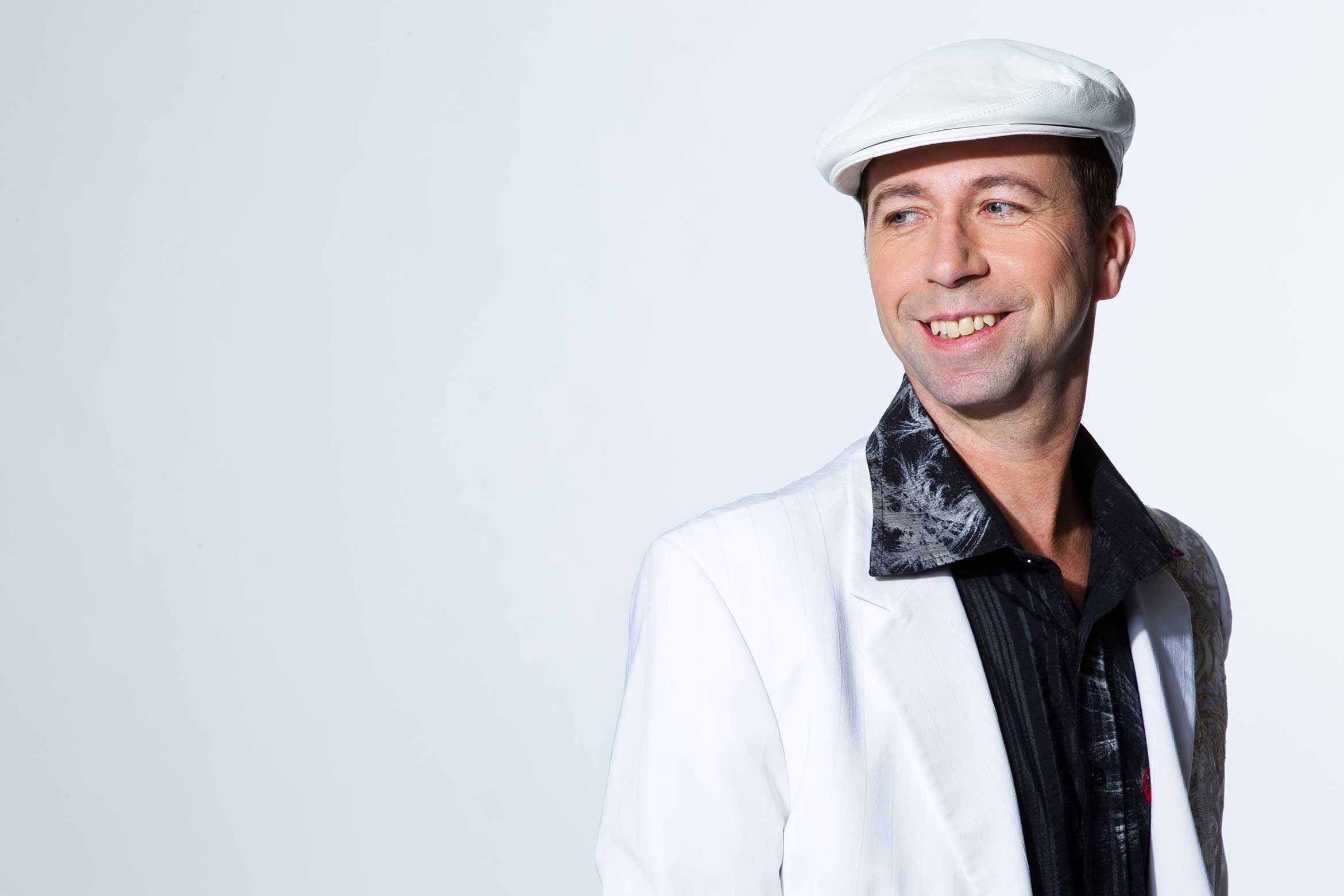 There was no YouTube or Spotify at that time, so at the age of 15 he was buying and selling vinyl. Nowadays we would call the genre 'Black Music': disco funk, soul and jazz. But Beat's favourite music was largely unknown in Zurich and disco funk was only played in a few private clubs. Beat was keen to get his foot in the door. One of these members-only clubs was High Live in Sihlcity. The teenager was fired up: 'I just had to play there.' So he approached the club's manager and asked for a gig. 'But he told me I had to get some experience, so I hitch-hiked to Zug and played at the Chollermühle.'
This was the start of Beat's stellar career as a DJ. Thanks to his many contacts, he was soon playing shows in other countries. In the early eighties he rented a dance school with his partner and turned it into a club. The Pasadena in district 5 was a roaring success, with clubbers queuing around the block at weekends. But we weren't allowed to sell alcohol because the Pasadena attracted a very young crowd.' All this coincided with the youth protests that broke out in Zurich in 1980: 'We regularly had trouble with guys from the AJZ, the Autonomous Youth Centre,' he recalls. The trendy clubbers at the Pasadena were too middle-class for the young, left-wing radicals.
The DJ never wanted to find himself in the Majorca 'mass disco' pigeonhole.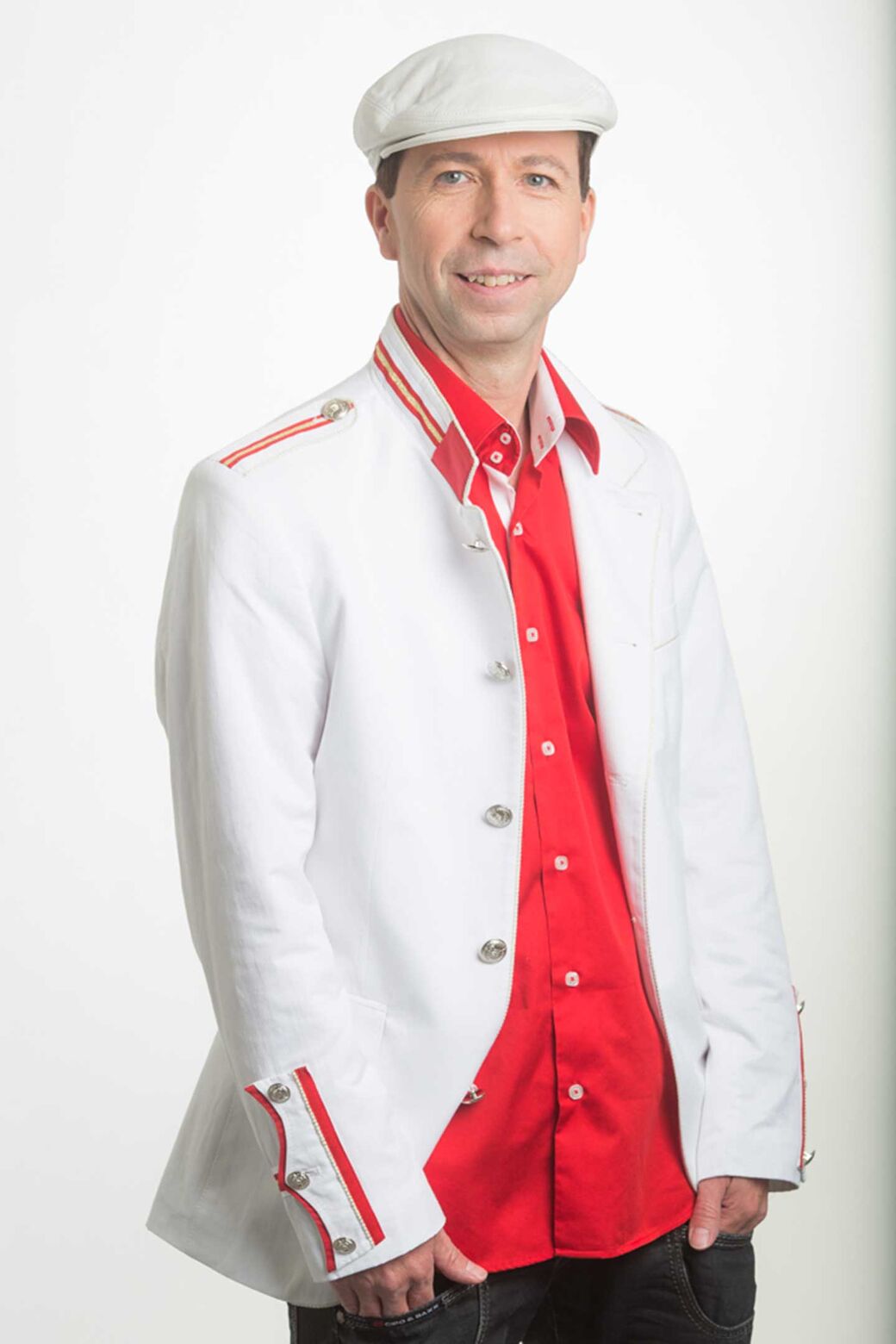 And despite the fact that the Pasadena was popular with young people, mainstream Swiss radio didn't understand this exotic music and criticised the club's musical concept. This led the top DJ to step back from the media, and for a long time he refused to give interviews. But just a few years later, in the 1990s, the unexpected happened – the Zurich club scene experienced a disco and funk revival and the radio stations were suddenly playing this kind of music.
Beat's techno and rock-obsessed colleagues were sceptical at first.
But when the sounds of Schlager hits like Griechischer Wein or Eine neue Liebe strike up on the dance floor, you know it's time for another Lollipop Party at X-TRA. Beat has been hosting these parties for nearly 25 years. He says the Lollipop Party has had its ups and downs, but it has recently seen a sharp increase in partygoers. The event is specifically aimed at fans of Schlager music – party hits – and light pop, but the DJ never wanted to find himself in the Majorca 'mass disco' pigeonhole. His parties were never about binge drinking or trying to look cool. Lollipop Parties squeeze 40 years of music into a single evening. They always take place over two floors and have a karaoke room. Beat performs on the larger dance floor under the name of Captain Lollipop.
It all started in the Seefeld district of Zurich. Beat and his partners were members of a club called LUV, and that's where they first dipped their toes into the Schlager genre. Beat's techno and rock-obsessed colleagues were sceptical at first, but the party proved so popular that it had to be moved to X-TRA on Limmatplatz due to lack of space. 'Everyone went to the Lolli, but no one admitted it,' says Beat. 'Quite simply, it was always great fun.'
Beat has no plans to call it a day: 'The Lollipop is just too close to my heart, and as DJ Papi Electric I'm successful as a producer of reggae and Latin hits all over the world – you can't simply give that up from one day to the next.'
Information
The next Lollipop Party is on Friday November 1st at Hiltl Club.
View posts by interests, or use the proximity search and additional filters.
Try it out
.
Save posts as favourites – simply click on the heart symbol in the upper right corner of the post.