Once a month Anna Rosenwasser gives us a peek into her life in Zurich. In March, the head of Lesbenorganisation Schweiz (the umbrella organisation for lesbian and bisexual women in Switzerland) took a heterosexual bodybuilder to visit a gay bar.
How different can two people be? I was keen to find out. With Valerio. We were introduced at a bodybuilding competition – where I felt like a fish out of water, but he was totally at home. In fact, he was one of the contestants. We got chatting in the corridor of the venue just before he was due to go on stage. He was an extremely good-looking, weirdly muscular guy, about my age. As we shook hands, his coach was busy adding an extra layer of shine to his rock-hard, half-naked body. I didn't quite know where to look.
We got chatting in the corridor of the venue just before he was due to go on stage.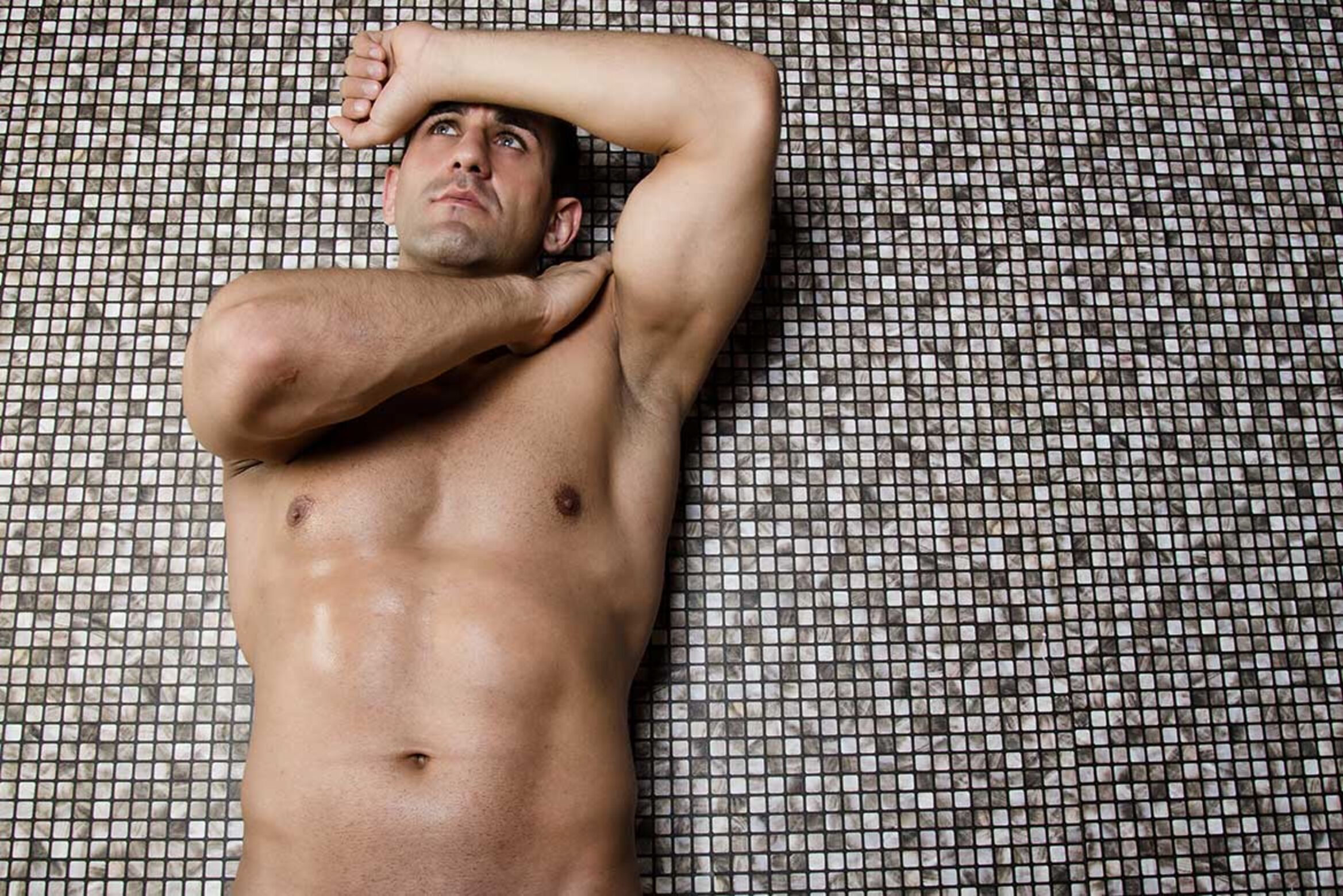 'So now that you know what I do, how about you?' he asked after a few minutes. I smiled and said: 'Guess!' He thought for a moment. 'Hm, hard rock?' We both laughed (the most musical thing about me is my girlfriend.) 'I work for the Swiss lesbian organisation'. He was taken aback: 'What?' But it was time for Valerio to go on stage.
We met up again one week later. It was a Saturday night, and this time I was determined to turn the tables. I'd had a taste of Valerio's world, so now he had to dip his toes in mine. I wanted to take him to a gay bar, a gay club. An obvious choice really, as they throw the best parties with the nicest people and the craziest atmosphere! Nowadays I never go to hetero places. The gay scene is so diverse, so colourful, people are nice to each other and men are less likely to harass you. I'm sure Valerio will like it too. Although... he's likely to get hit on by a lot more guys than me.
It's Saturday night – where else are we likely to go but a gay bar?
'Where do you think we're going?' I ask Valerio when we meet up. 'No idea,' he replies. 'Really, not a clue.' Strange, I think, he knows I work in the lesbian scene. It's Saturday night – where else are we likely to go but a gay bar? The synagogue? A meeting room? Seebach?
We find ourselves outside the Cranberry Bar. The place has been around since the nineties, and it's always been a hang-out for queers like me and our friends. I try to give Valerio a little helping hand: 'Now we're at the Cranberry Bar.' Surely he'll finally grasp that we're having a night out in Zurich's gay scene? Nope. I try again: 'It's a gay bar.'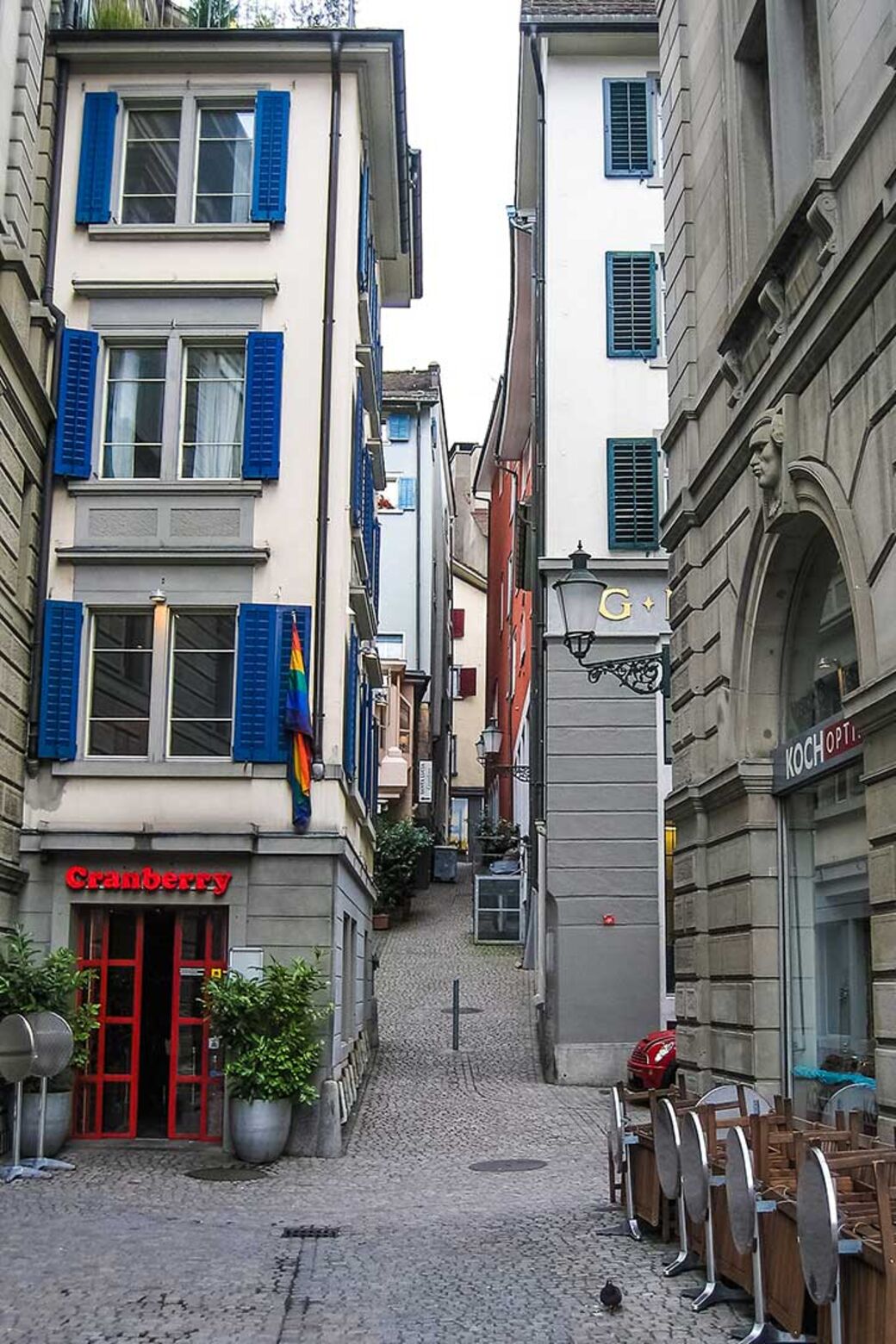 Valerio's face drops. 'A what?!' he asks in dismay. 'A gay bar. You know, a bar for lesbians and gays.' He's flabbergasted: 'That's a thing?!' Now I'm the one who's gobsmacked. There are people out there who have never heard of gay bars? Wow, they've really missed out! Valerio lowers his voice and asks me, practically in a whisper: 'Anna, do people know it's that kind of bar?' I couldn't help it, I had to laugh at dear old Valerio. Just a little bit. 'Of course people know that! Welcome! Come on in, let's get a drink.'
And that was how I stumbled out of my own little world and realised there are people out there who have no idea there are special bars and clubs for gays. If you happen to be one of those people, I can assure you these places really do exist. And you're more than welcome to come along.
Address
Cranberry Bar
Metzgergasse 3
8001 Zurich
+ 44 261 27 72
Website
Opening hours
Sunday to Thursday, 5 pm – 0.30 am
Friday and Saturday, 5 pm – 2 am
View posts by interests, or use the proximity search and additional filters.
Try it out
.
Save posts as favourites – simply click on the heart symbol in the upper right corner of the post.