Le Raymond Bar
Alvaro Marangoni named the bar in district 1 after a former occupant – to the delight of its politically minded French customers.
Long-time restaurateur Alvaro Marangoni has brought a touch of Gallic flair to the bar on the Schanzengraben by offering a fine selection of French wines. But Le Raymond Bar is also a great place to drop in for a coffee.
The bar's small tables are occupied by men in suits. With their shirt sleeves rolled back and ties loosened, it's time to relax with a drink after a busy day in the office. But it's not only businesspeople who frequent Le Raymond Bar in the early evenings. Many people who were simply taking a stroll down Bahnhofstrasse have ended up enjoying a relaxed drink next to the Schanzengraben canal. From the seats outside Le Raymond – on a clear day – you can see the Alps.
But it's not only businesspeople who frequent Le Raymond Bar in the early evenings.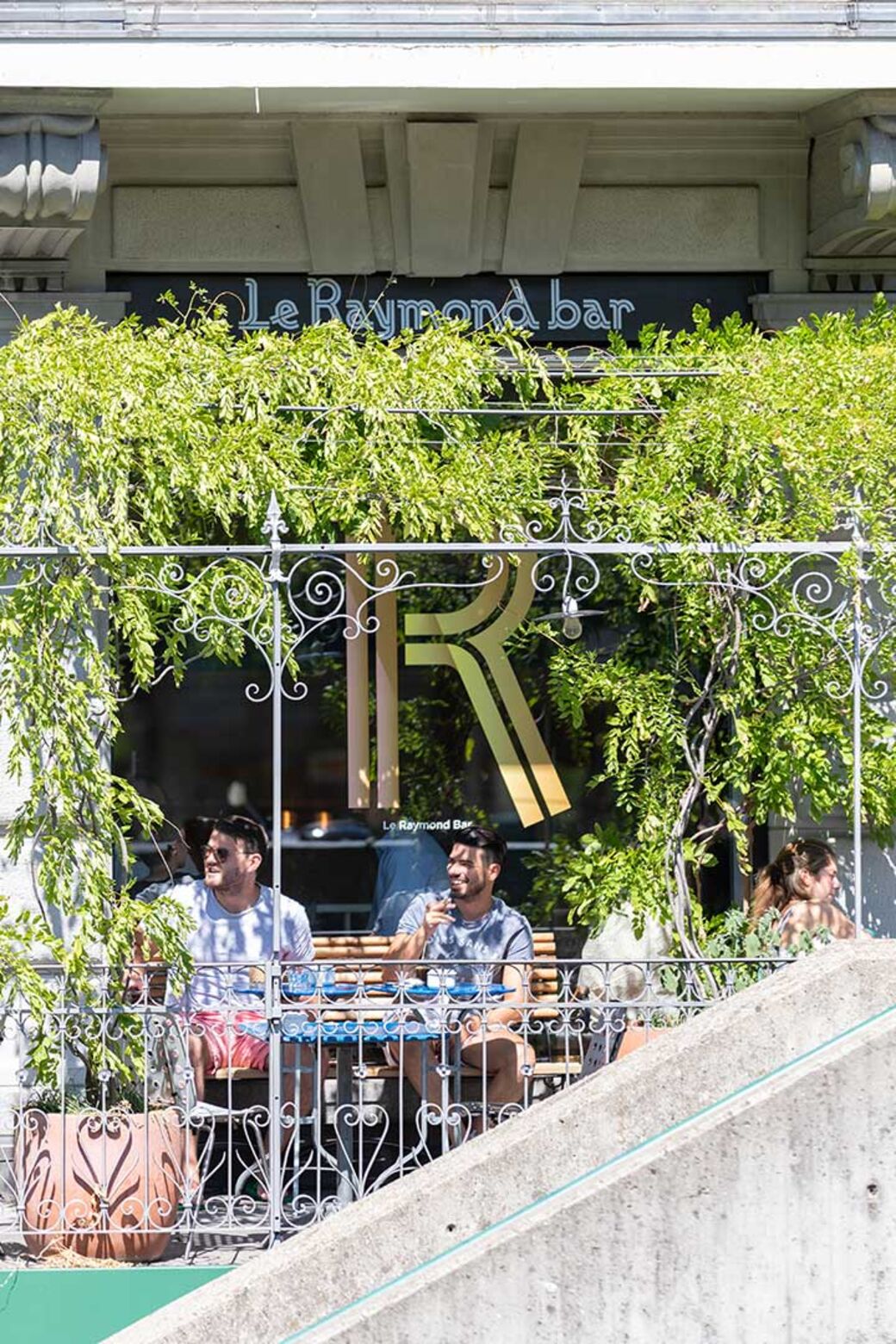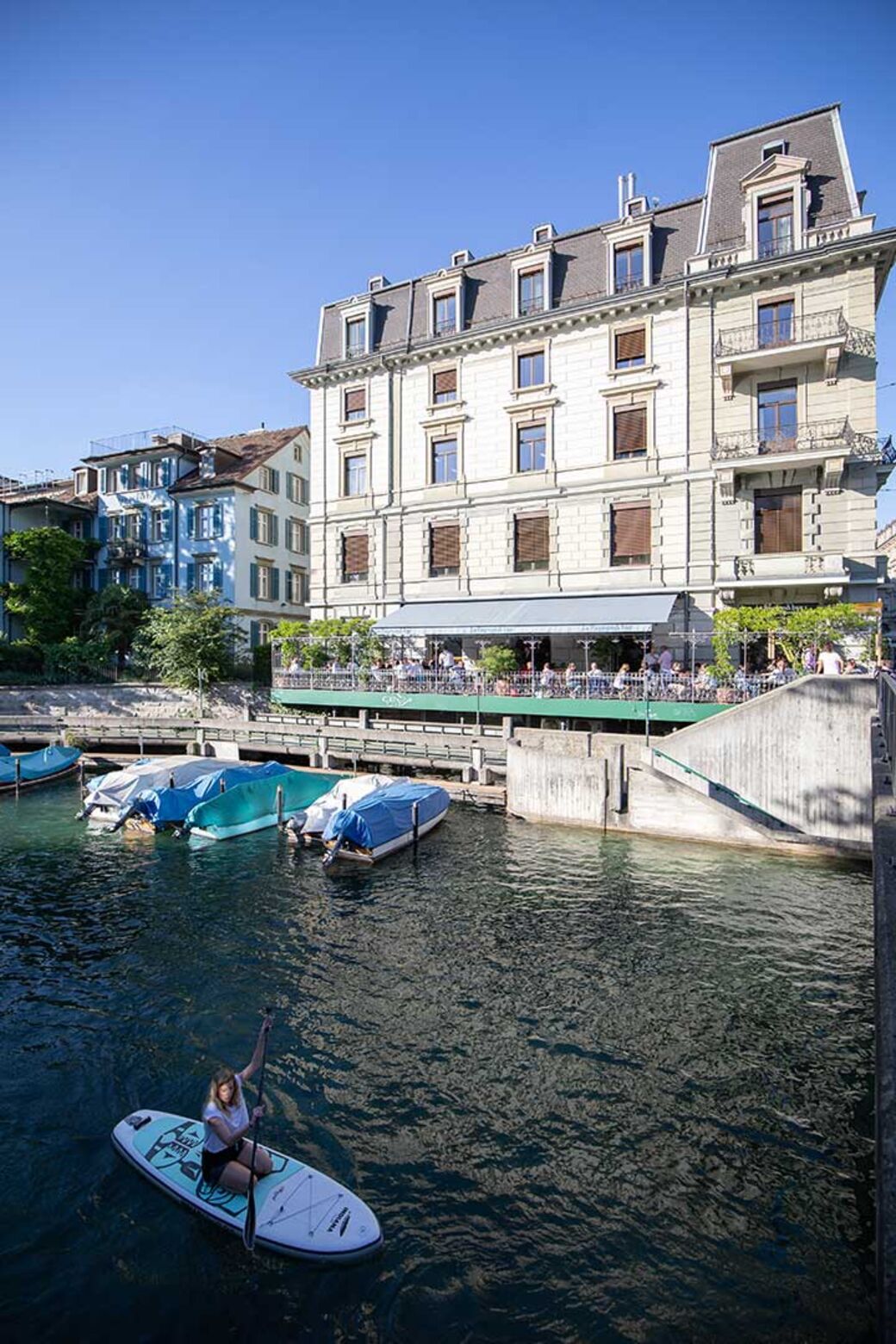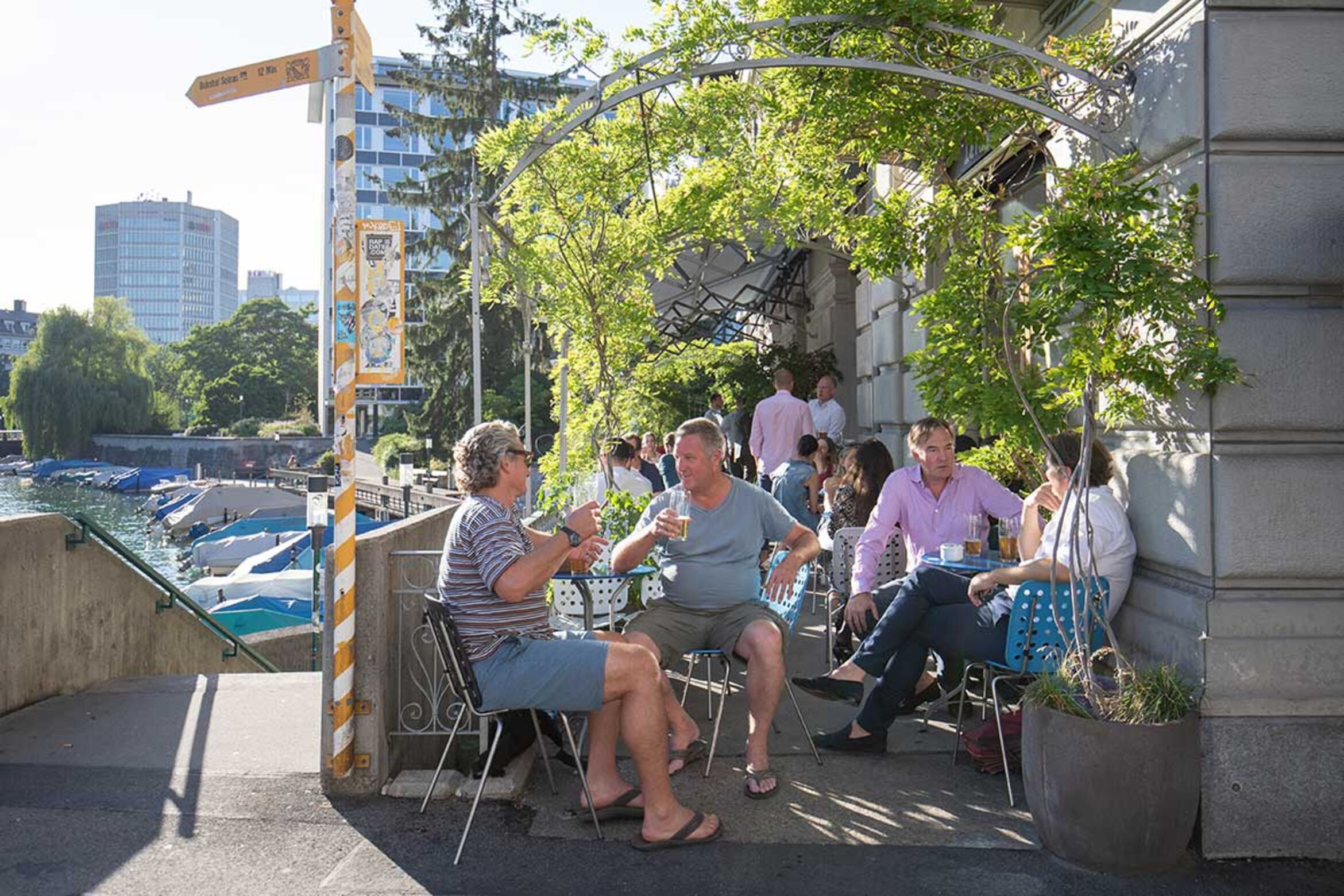 The bar was previously a Marina Rinaldi boutique. 'The owner always said the terrace was way too nice for a fashion store,' says Alvaro Marangoni, the bar's owner. But the boutique didn't want to give up its great location in district 1. In the end, a nearby shop closed down and Marina Rinaldi moved in – and Le Raymond Bar opened up on Bleicherweg.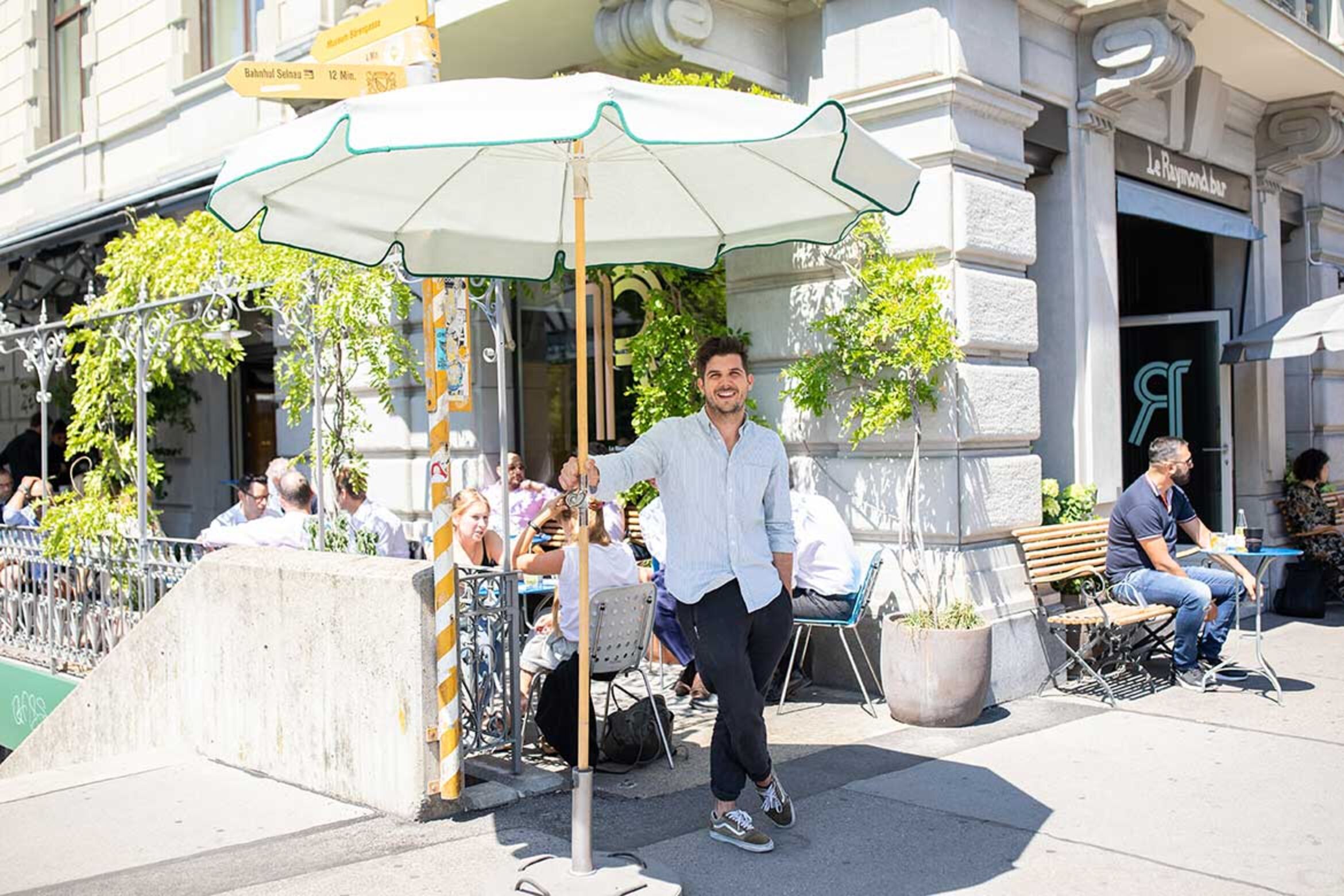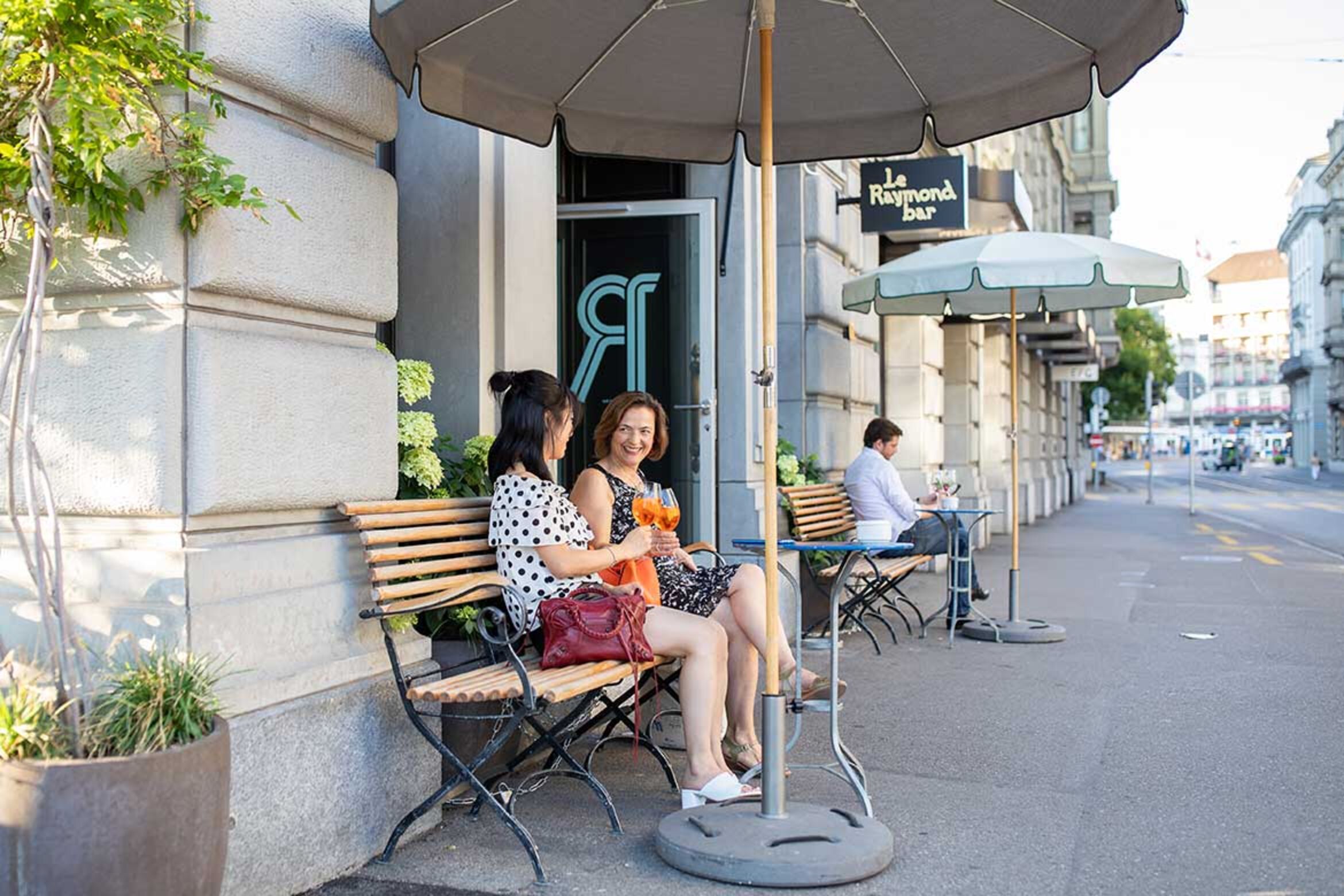 After Alvaro and his partner signed the tenancy agreement, the Zurich restaurateur headed for the city archives. 'I looked through old directories and telephone books,' he says. He was interested in finding out more about the history of the location. He came across the name of a man who had lived at this address for 10 years: Francis Raymond. Alvaro decided to name the bar after him.
Today, French guests smile when they see the name.
Is the guy happy about being honoured in this way? Alvaro doesn't know – he's never tried to contact Raymond. Today, French guests smile when they see the name: 'There was a long-serving French prime minister called Raymond Barre,' says Alvaro, who runs several bars in Zurich, including Dante on Zwinglistrasse.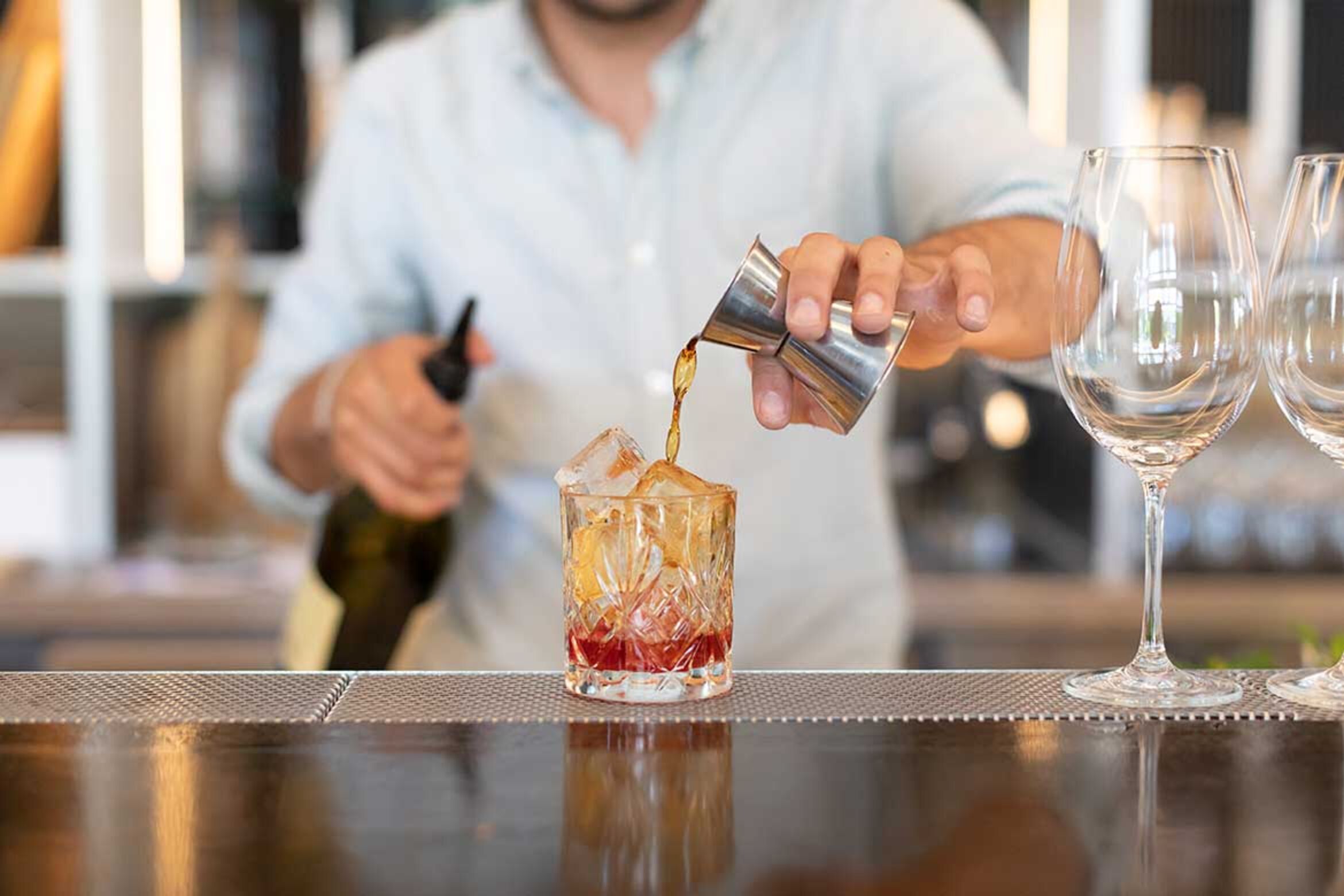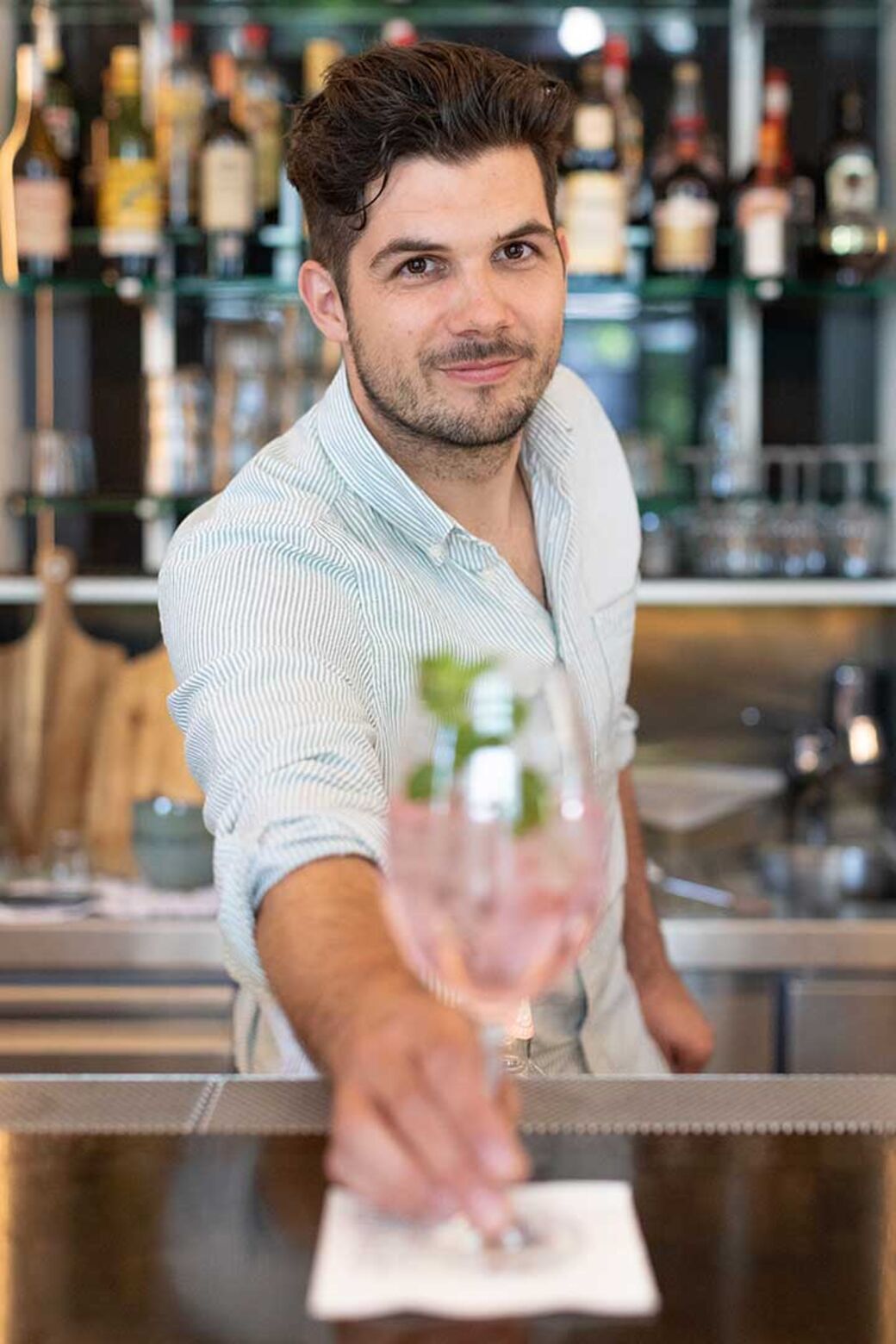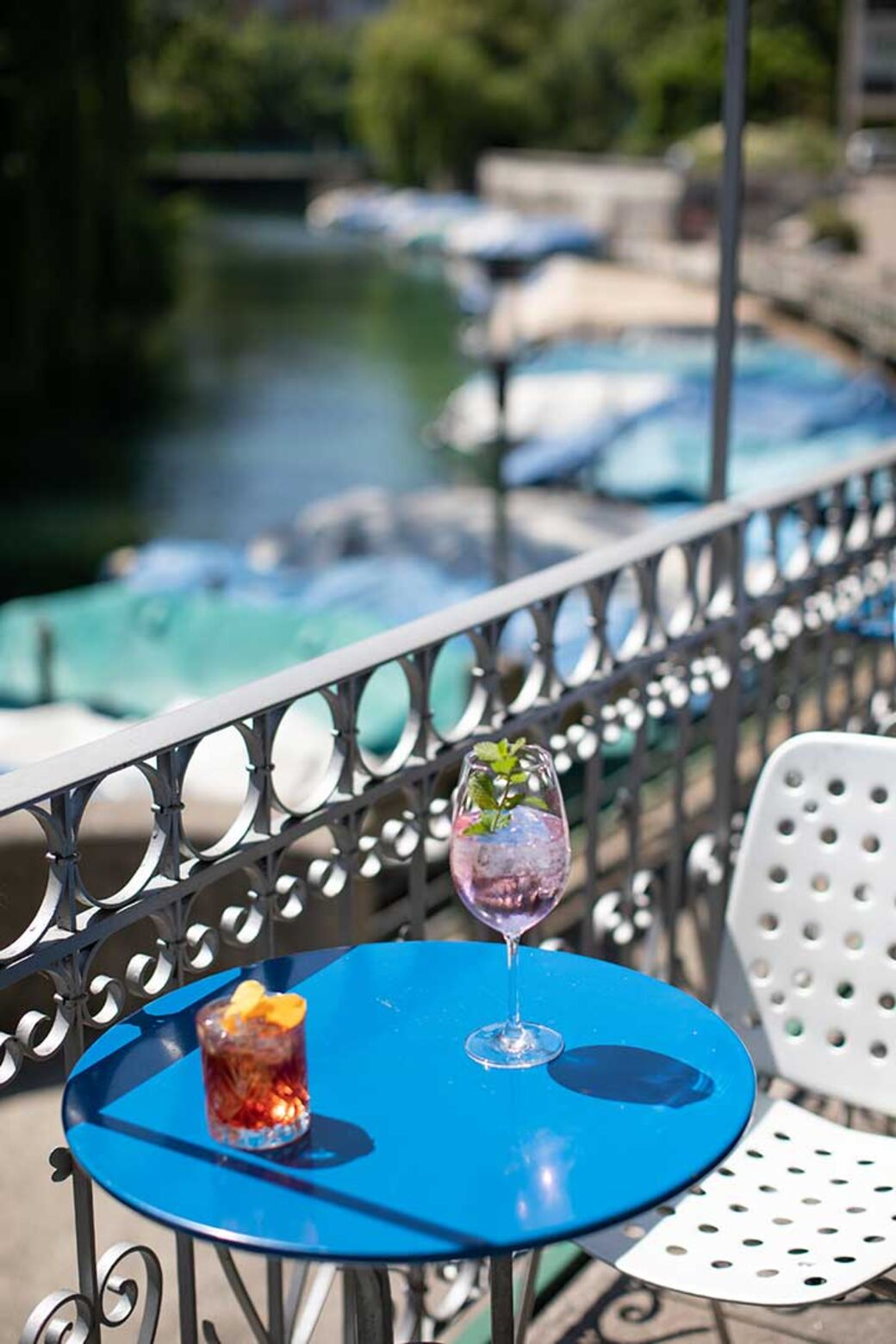 Alvaro and his business partner Justin R. Rayani give their staff plenty of freedom when it comes to designing the food and drinks menu: 'In spring and autumn, our staff always serve their own creations.' Le Raymond draws inspiration from France and there are always French wines on the menu. 'We deliberately put "Le" before the name so that Raymond would be pronounced the French way,' says Alvaro. But some people still don't get it.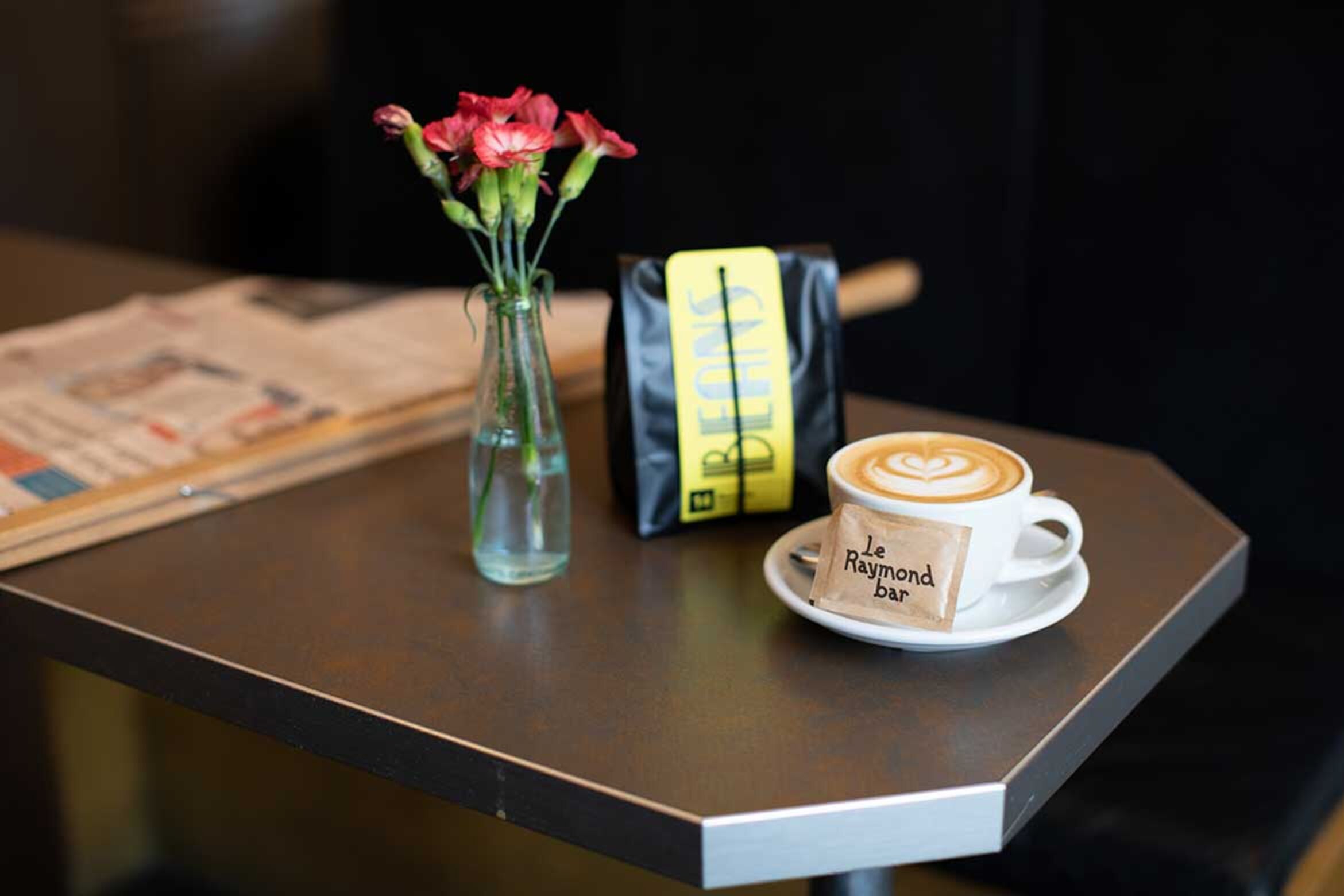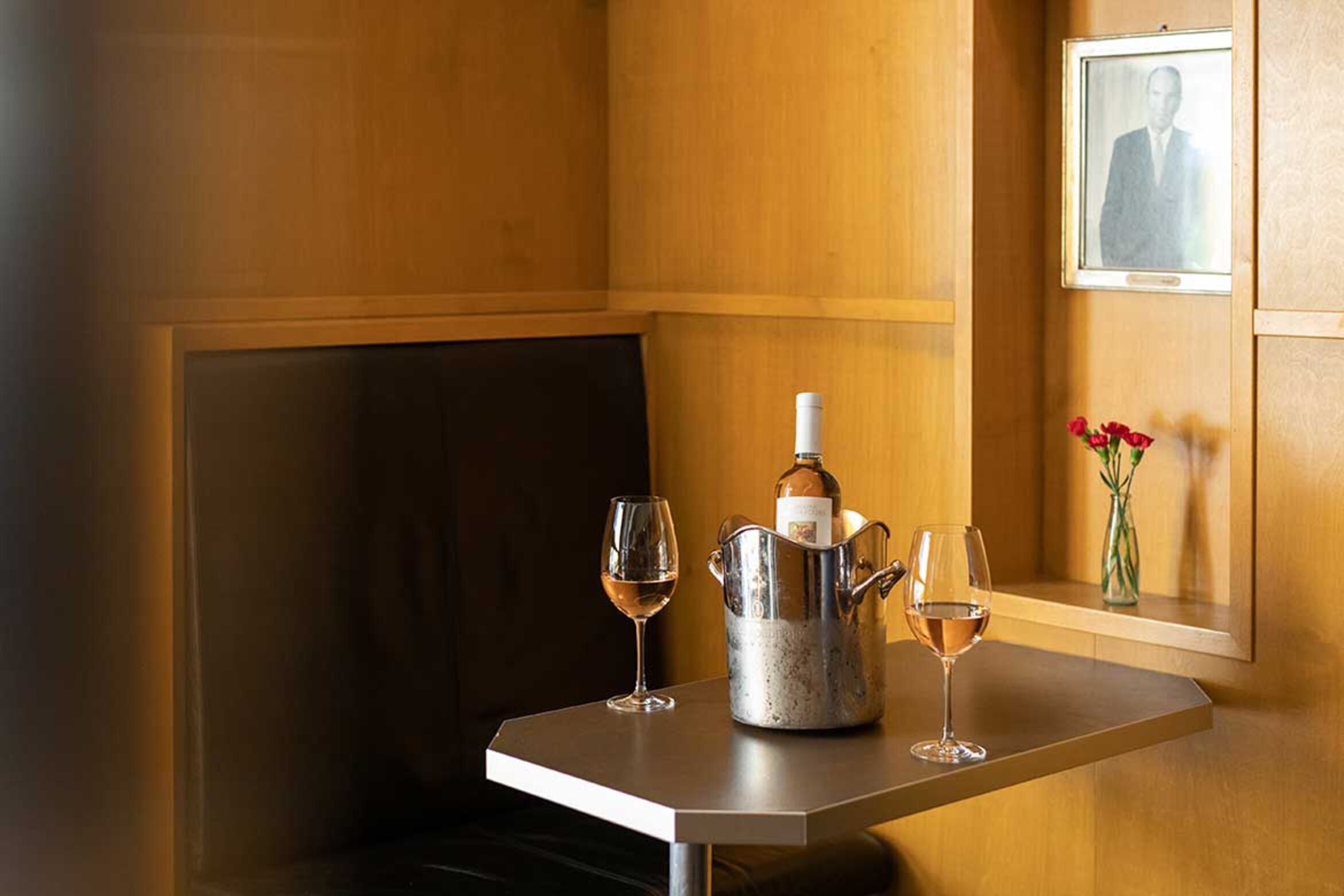 Some reviewers have said that Le Raymond Bar leads a double life. 'That's true,' says Alvaro. 'We celebrate good coffee in the day and cocktails at night.' The bar changes its coffee varieties twice a year: 'We always have one modern and one classic type of bean.' The modern variety is a lighter roast, which is currently very popular the world over. The classic variety is a darker roast with a nutty, chocolatey flavour. But as aperitif time approaches, the simple café turns into a cosmopolitan bar serving the latest cocktails and – particularly in summer – light wines.
Address
Le Raymond Bar
Bleicherweg 8
8001 Zurich
+41 221 02 05
Website
Opening hours
Monday and Tuesday, 7 am – 11 pm
Wednesday and Thursday, 7 am to midnight
Friday, 7 am – 1 am
Saturday, 9 am – 1 am
Sunday, 9 am – 8 pm
View posts by interests, or use the proximity search and additional filters.
Try it out
.
Save posts as favourites – simply click on the heart symbol in the upper right corner of the post.