Daniel Buchschacher is a self-proclaimed city boy. But his partner Sandra was keen to move back to the country, particularly when their daughter was born. In the end, the family stayed in Zurich, but moved into a farmhouse. And they all love it!
The people of Zurich love to moan about Schwamendingen. It's too far out, has too much traffic, the buildings are too ugly. 'I thought just the same,' says Daniel Buchschacher. He and Sandra are sitting outside their farmhouse on the edge of Schwamendingen. The couple and their daughter Loulou have lived here since 2015. 'We're living the dream,' says Sandra.
Daniel has a short trip to the city.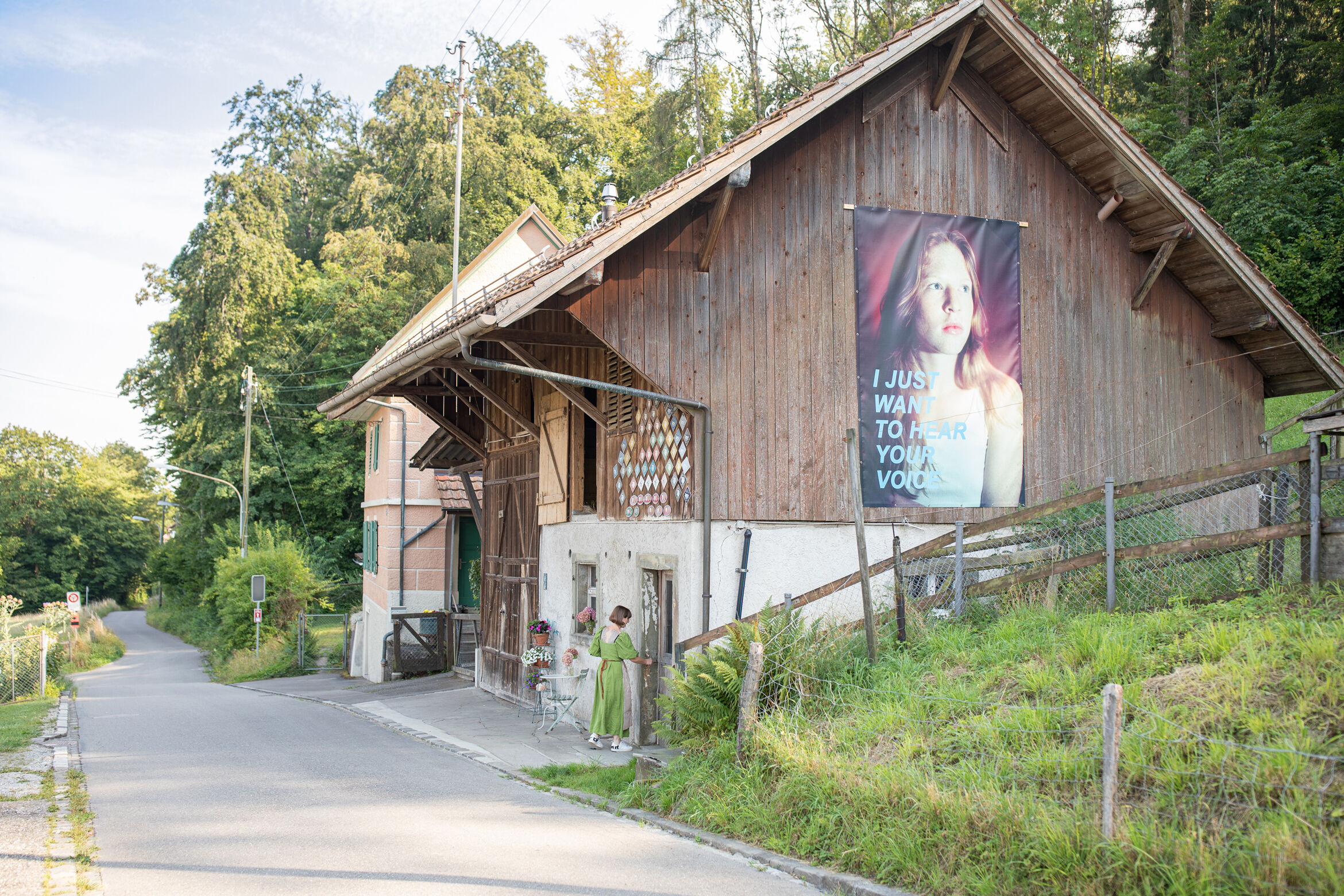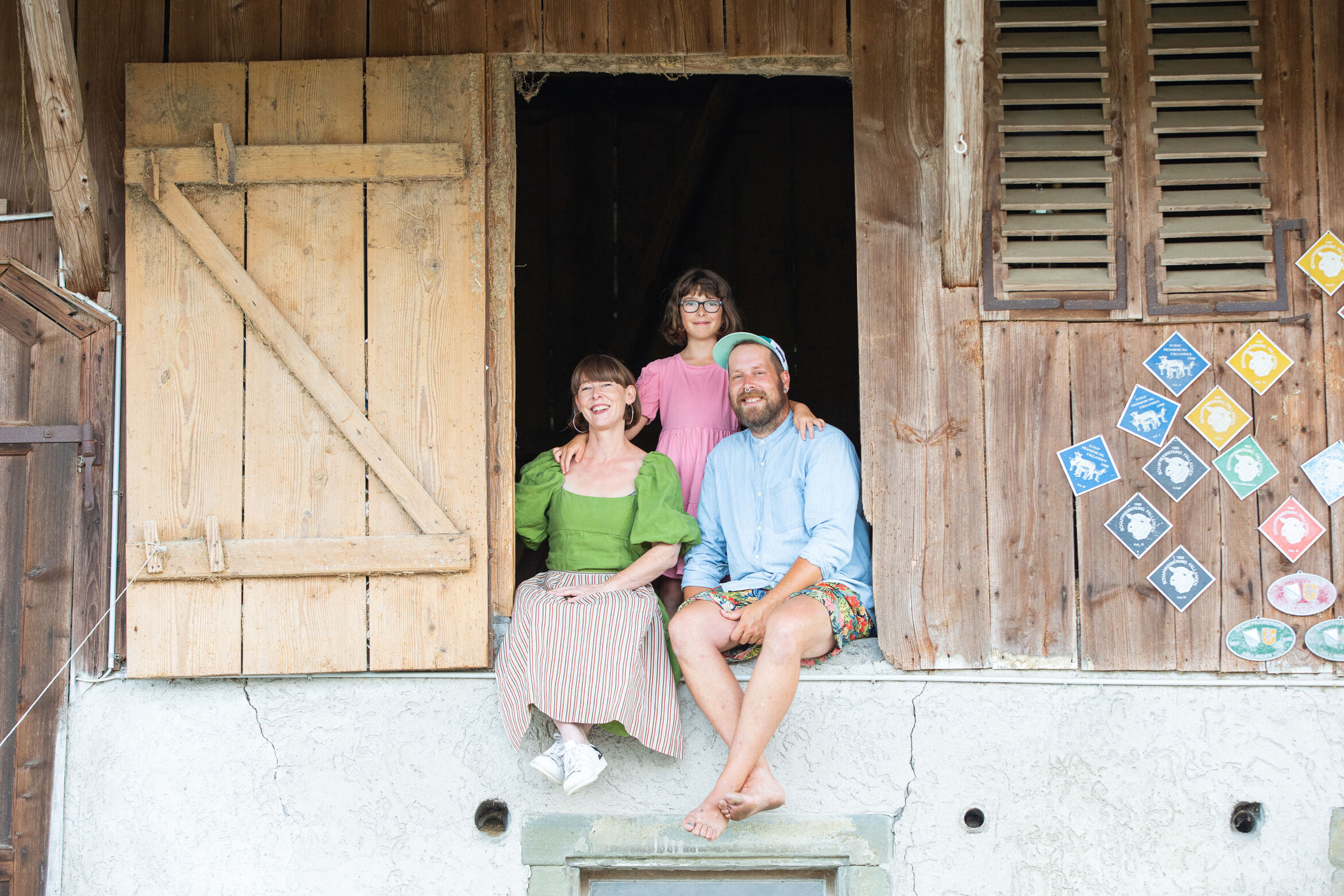 This part of Schwamendingen is really idyllic with its narrow streets, old houses and large gardens. This is exactly how country-loving Sandra always wanted to live: 'I grew up in a small village.' She came to Zurich to be with Dani, but always wanted to go back once they had children. Their daughter Loulou was born, but the family stayed in Zurich. 'I need urban life,' says Daniel. 'He's a real city boy,' Sandra adds. She saw the ad for the 200-year-old farmhouse quite by chance: 'We weren't actually looking.'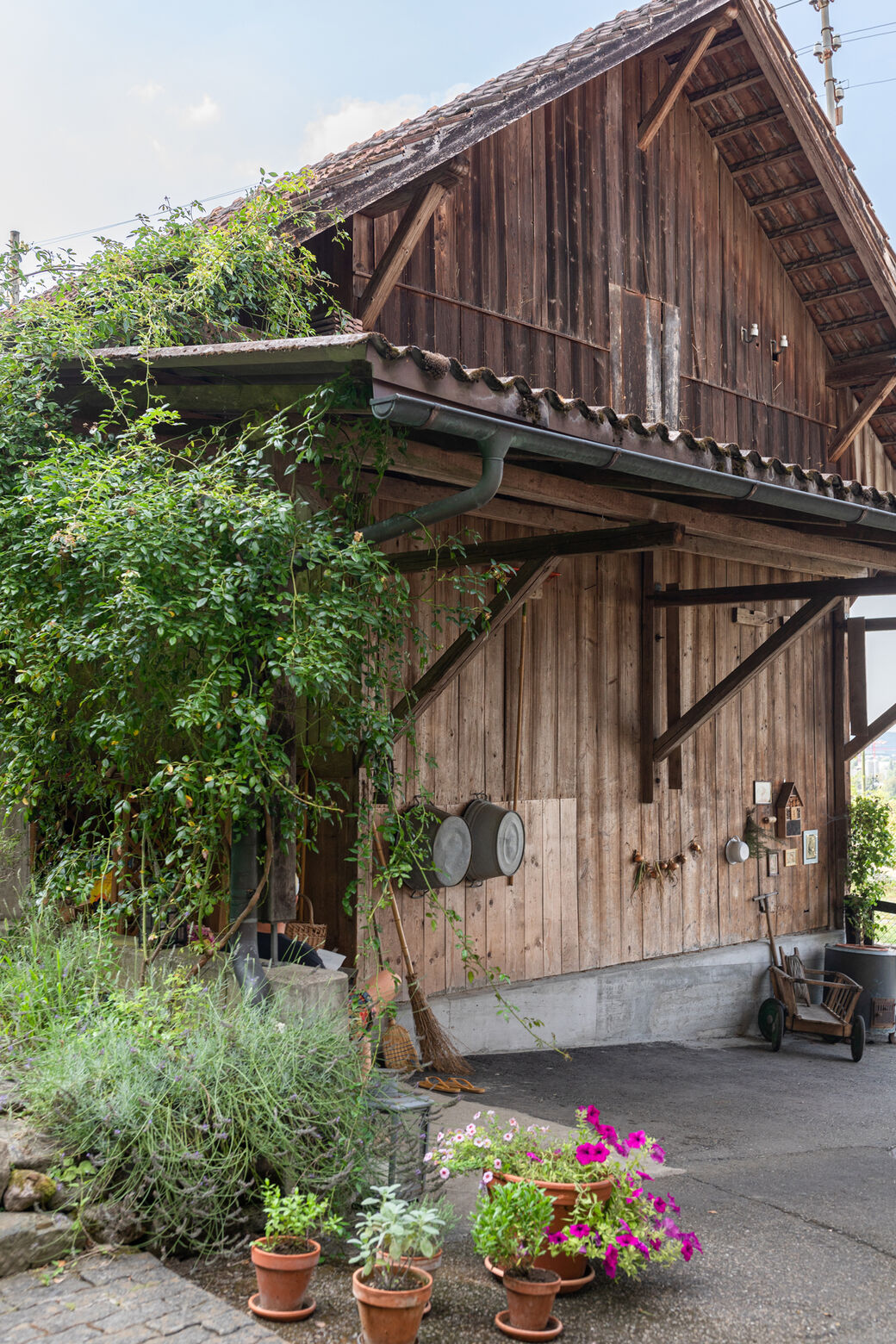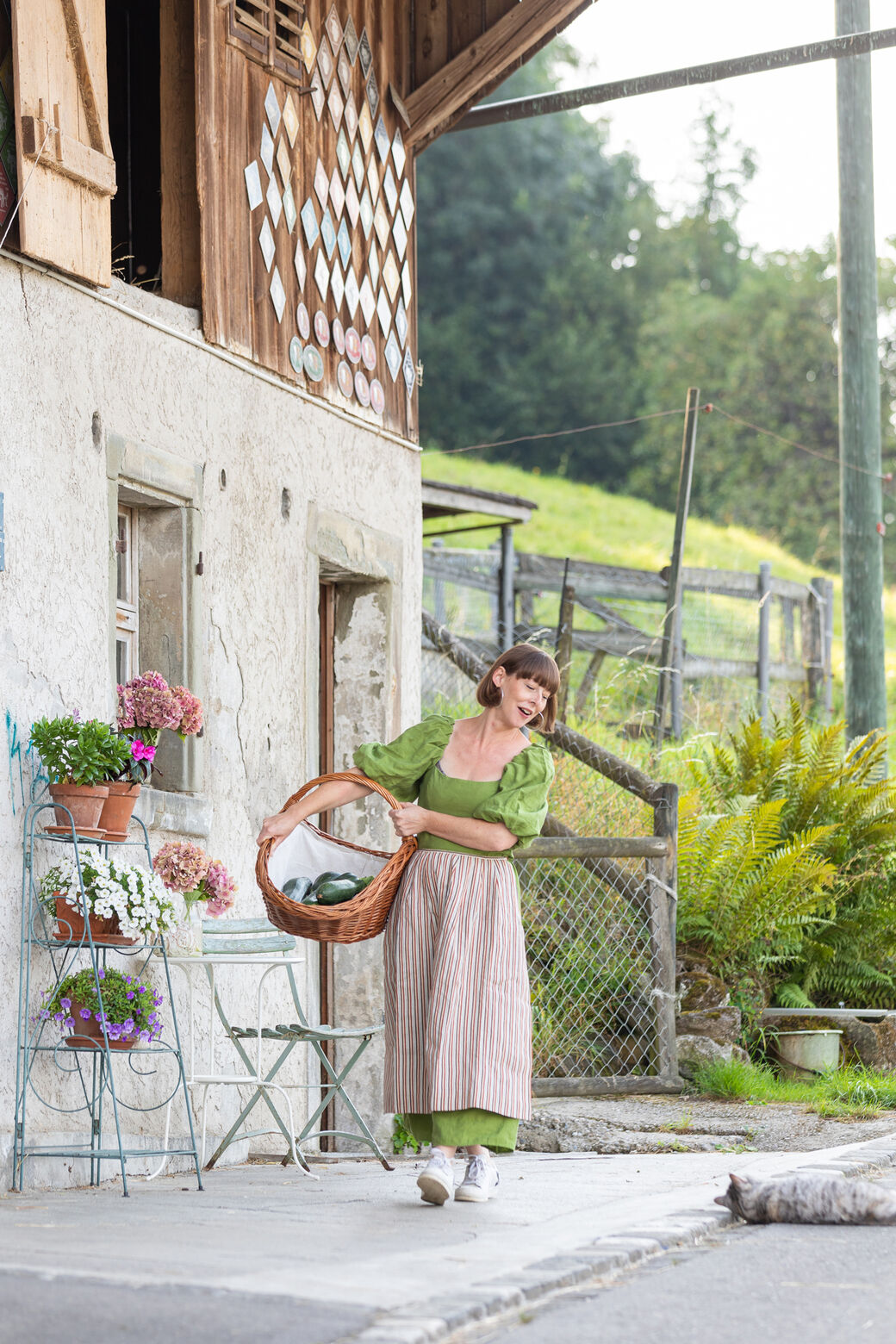 The family made a spur-of-the-moment decision to view the house – and fell in love with it. Soon afterwards, they moved out from Milchbuck to the edge of the city. 'Since then we've had the best of both worlds – rural and urban life,' says Daniel. He likes its quiet location: 'There's no problem with noise here.' But it's still very close to the city: 'I can get to Limmatplatz in 12 minutes on my e-bike.'
These days you're more likely to find Daniel in his garden than in a bar. For the last few years, he and Sandra have been renting a large plot of land. This is where they grow their fruit and veg, with the help of an elderly neighbour who Sandra calls 'our gardener god'. Are the two self-sufficient? 'I don't bake my own bread yet!' says Sandra with a laugh.
Together with their neighbours, the family keep about twenty chickens.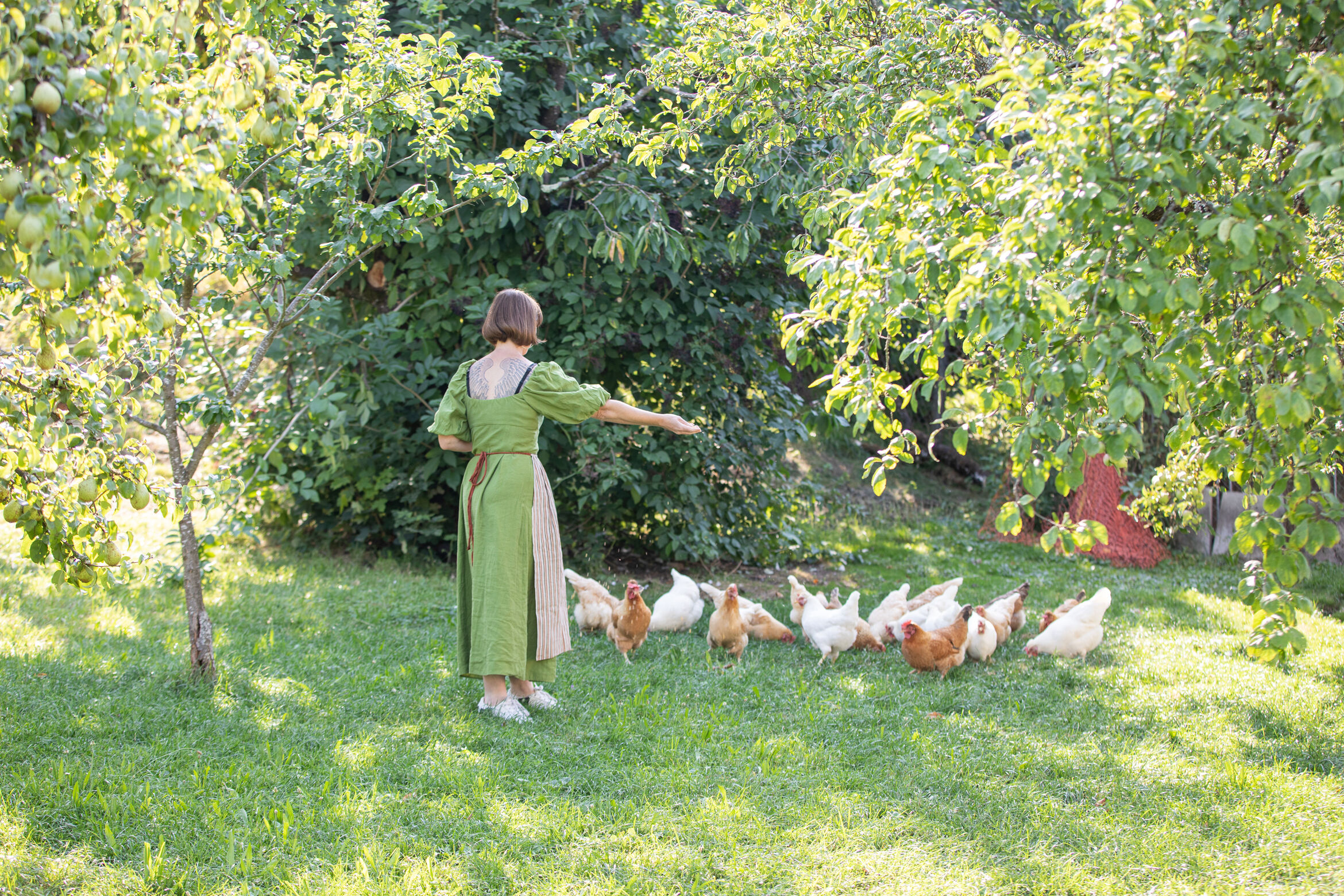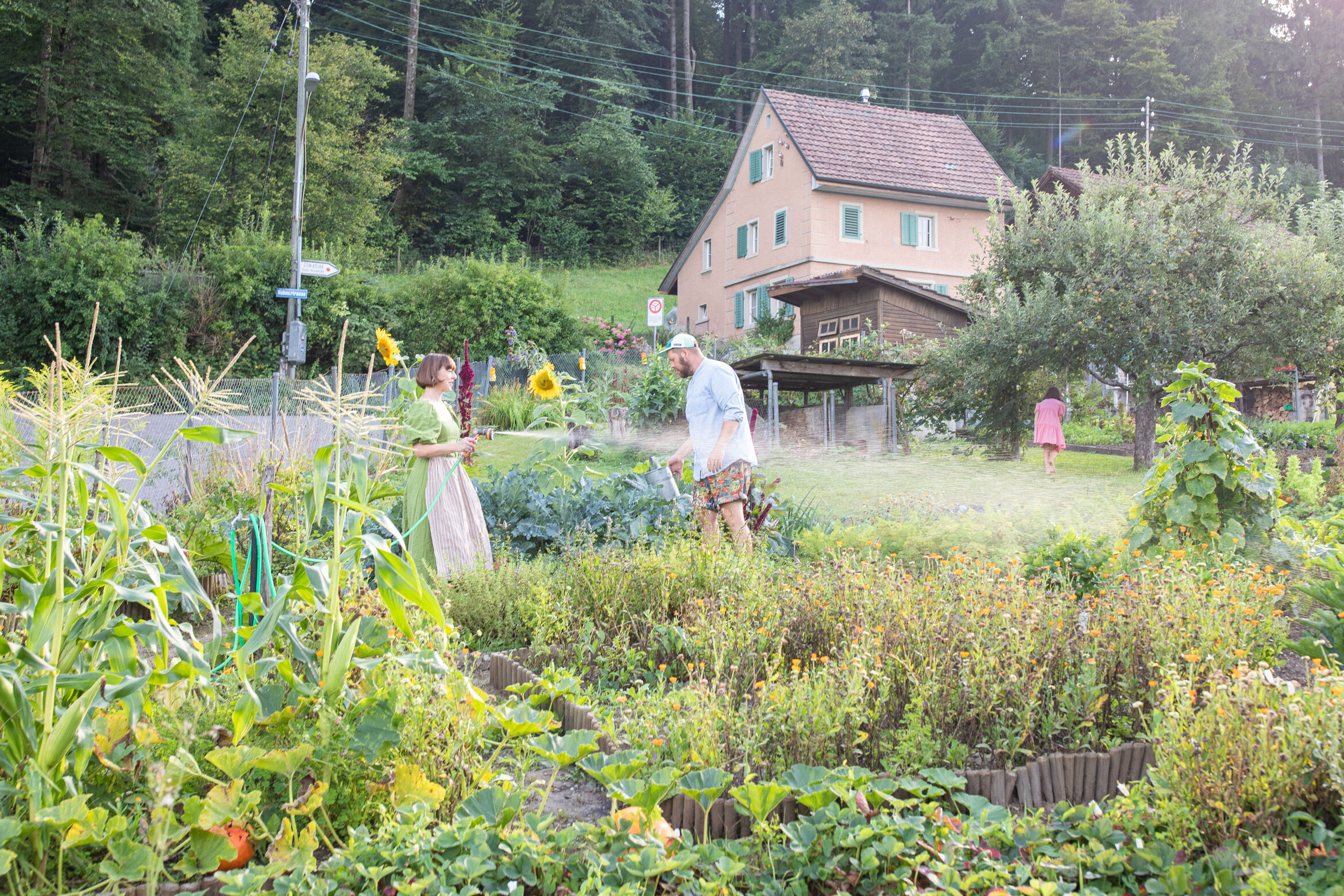 But they no longer have to buy eggs as she and a few neighbours keep a flock of chickens. 'All the animals are really cool,' says Dani, stroking their pet cat. There is also plenty of wildlife around the house. Loulou is particularly happy about that: 'It's great that she has so much freedom to play and explore here.'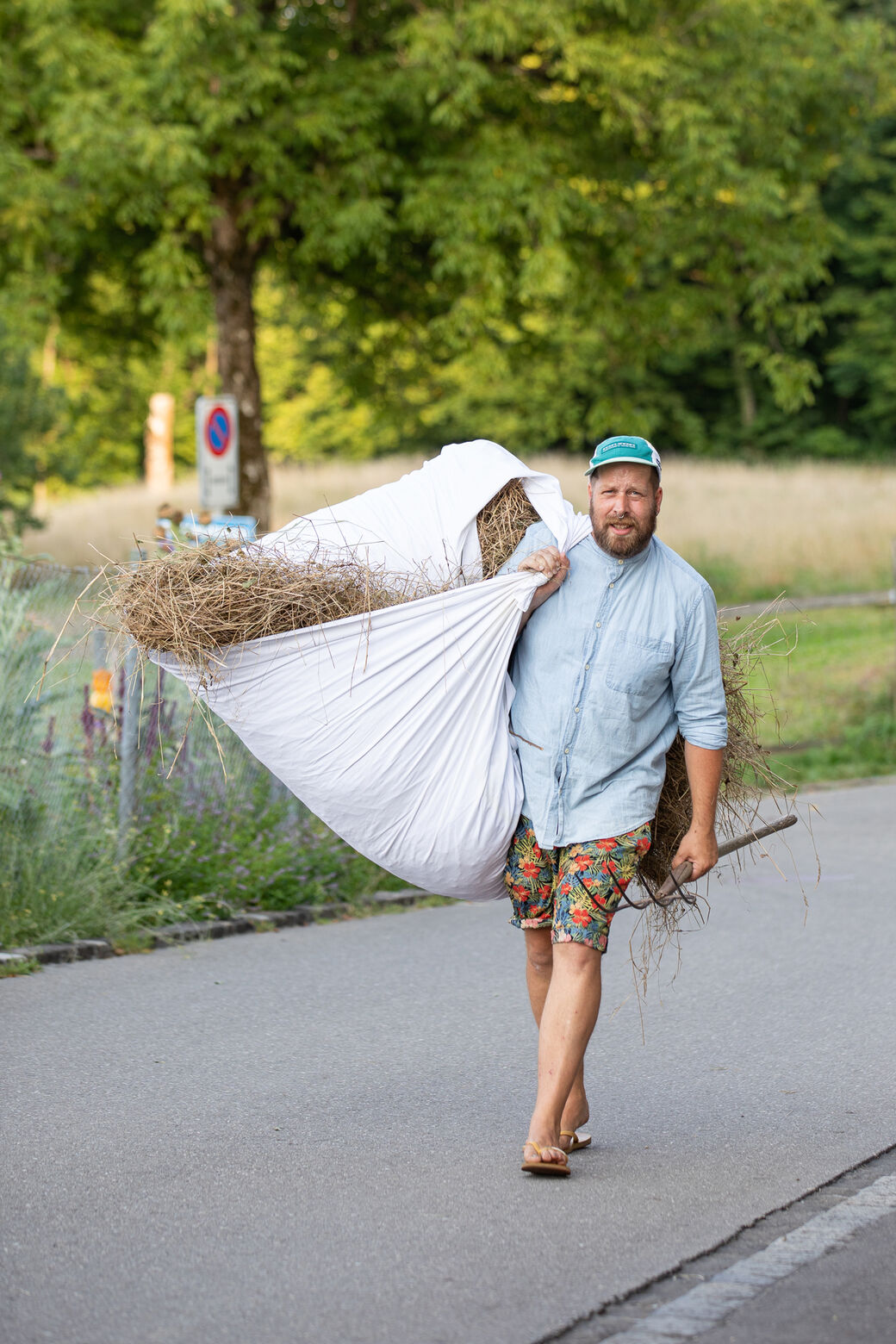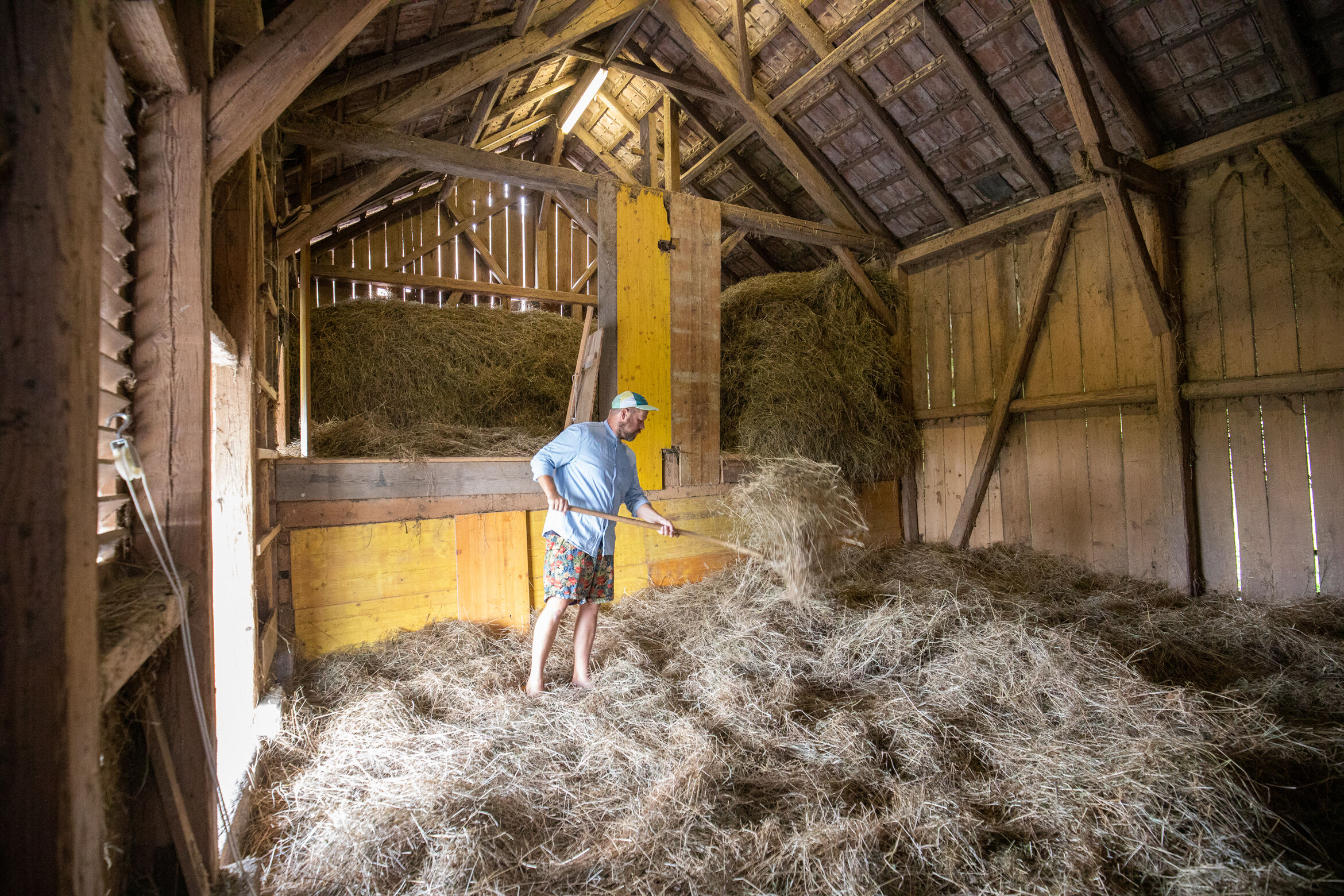 'It's like a short trip into the Alps.'
Daniel Buchschacher
But the adults also live in tune with nature. Depending on the season, there is always something to do in the garden. And in summer they have to mow the meadows around the house: 'We always invite our friends to help with the haymaking,' says Daniel. That's also very idyllic: 'It's like a short trip into the Alps.' Sandra says they rarely go to the mountains nowadays: 'We have nature and wildlife on our doorstep.'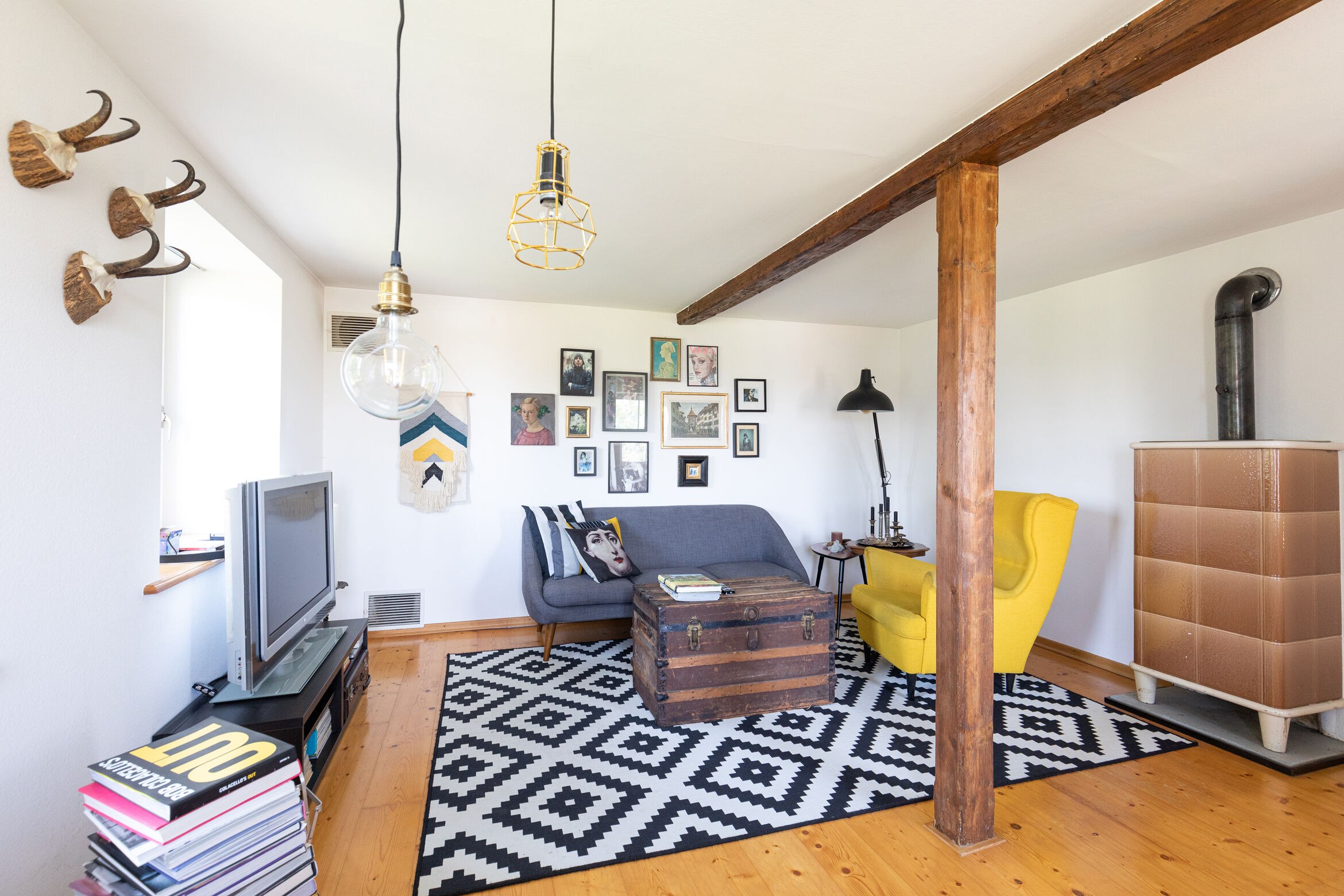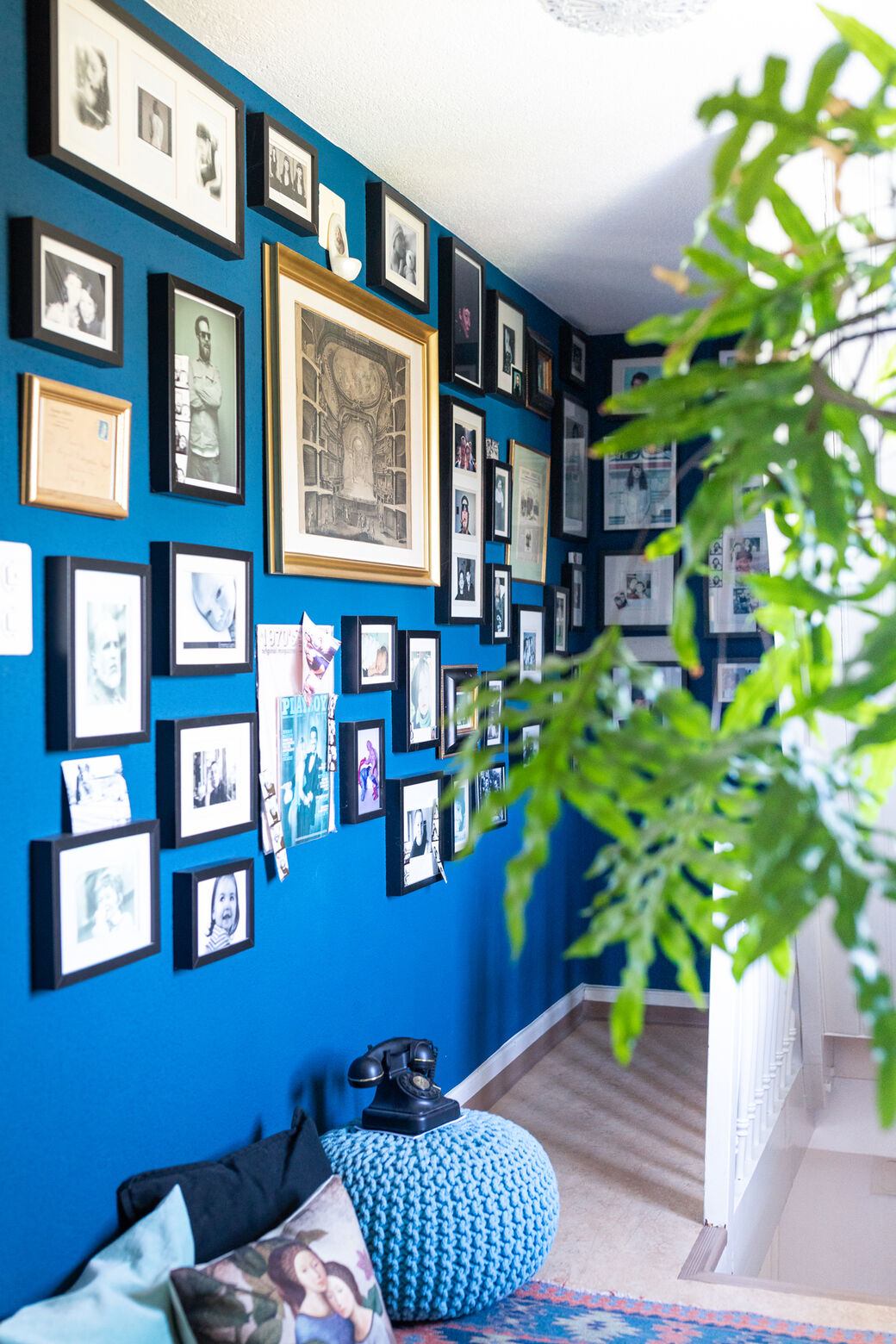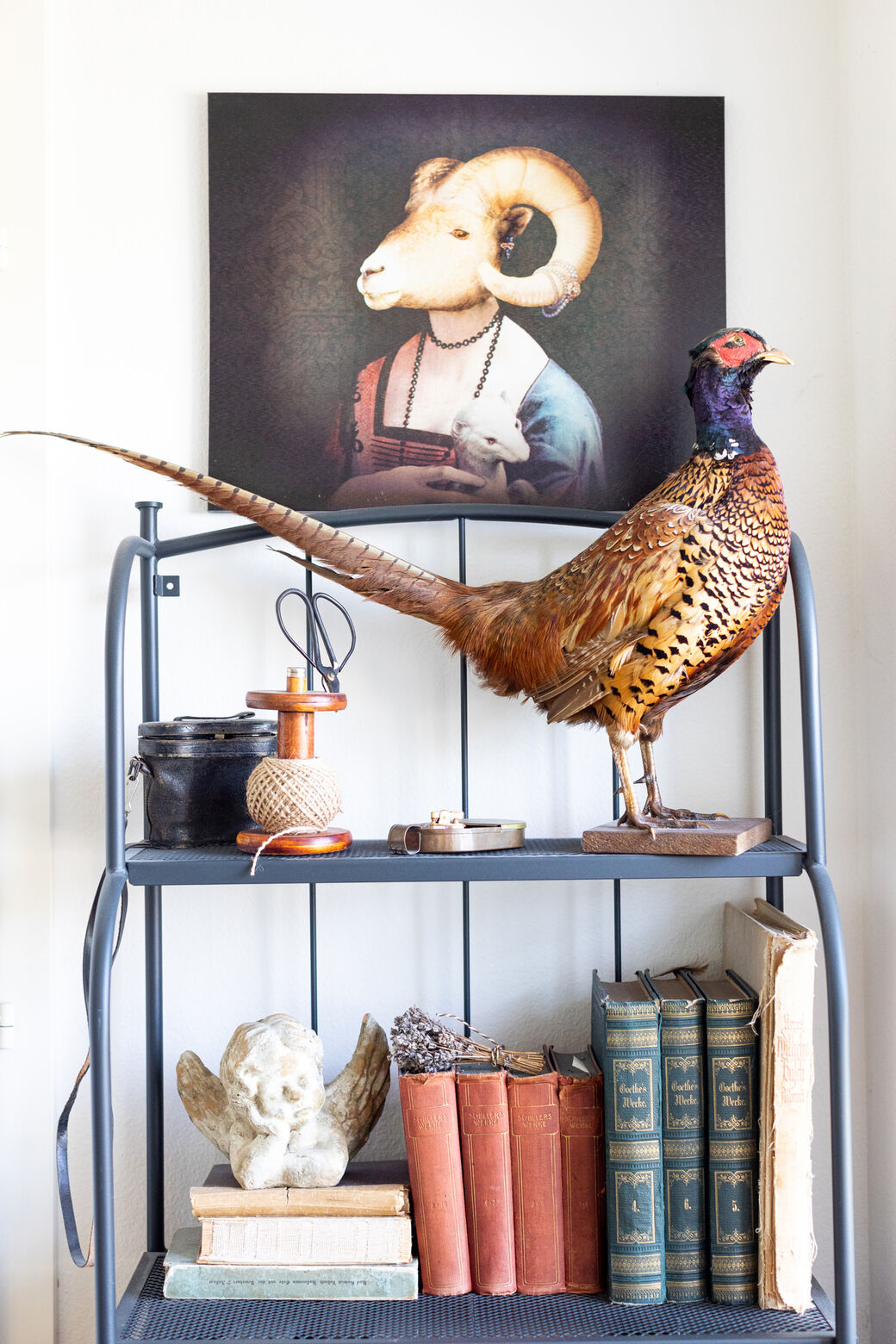 The house is cosy and comfortable.
In summer, the family spend most of their time outdoors, but in winter they head inside. 'It's smaller than it looks,' says Sandra, 'but it's big enough for our needs.' At around 80 square metres, the house is about the same size as their old city apartment. But Sandra and Daniel still had to sell some of their furniture: 'It was too high or the wrong style for here,' says Sandra. She likes her house to feel cosy, so it is furnished with inherited furniture, things from Ikea, and a few designer pieces.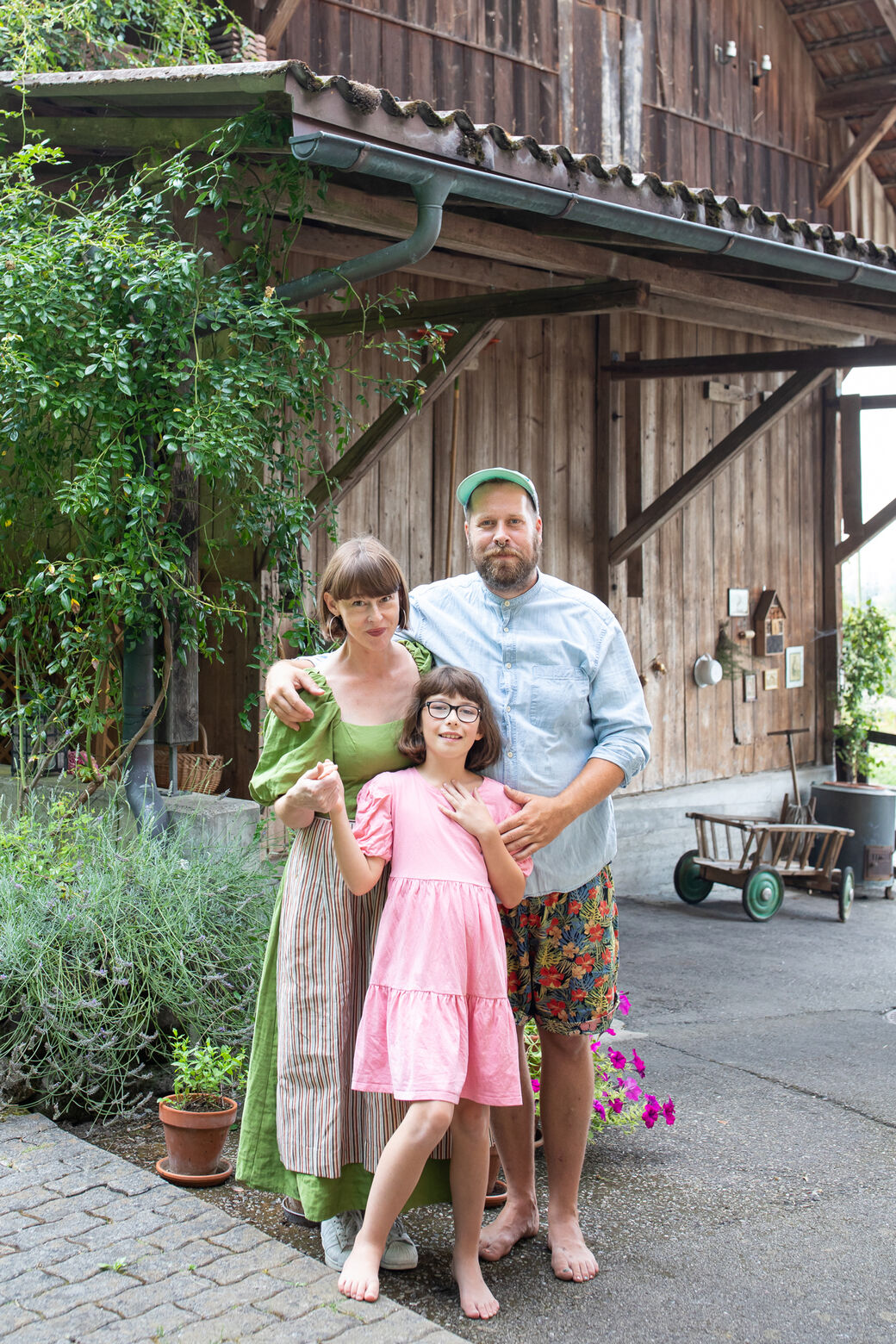 The family can't imagine what it would be like to move away from here: 'I would cry for at least a week!' says Sandra. But she doesn't need to worry – the previous tenant lived in the farmhouse for nearly forty years.
This article is not free to read.
hellozurich stands for a diverse and tolerant city. We tell stories about the people and places that shape Zurich. But all this costs money. As an independent magazine we rely on your help.

Become a member from just 8 francs a month and, as a supporter, receive the hellozurichPass. In conjunction with our partners, this gives you access to more than 200 exclusive deals and discounts.
View posts by interests, or use the proximity search and additional filters.
Try it out
.
Save posts as favourites – simply click on the heart symbol in the upper right corner of the post.