'I want to show that gender can be fluid'
Photographer Stefan Tschumi has made his hobby into a profession. For the third time, the 33-year-old from Zurich will be showcasing a selection of his work at Photo Schweiz. We spoke with him about his drag queen project, his passion for authentic photography, and the January lull.
Stefan, this will be your third time at Photo Schweiz. What can we expect from you this year?
I will be presenting one of my favourite projects. It shows drag queens walking through the Langstrasse district of Zurich. For me, it is a case of generating visibility within our heteronormative society. People should see that there is this art form called 'drag' and that there are some who view gender as something fluid and play with it.n.
What does the exhibition mean to you?
Every time I go to Photo Schweiz, I feel overwhelmed. I always need more than a day to see everything. I am therefore very excited about the new locations – in the past, the photos were arranged in countless cubes that you had to make your way through. Naturally I am also looking forward to exhibiting my own work there. I last did so in 2014 and 2015. Those were two very different projects, and what I am presenting now is something else entirely.
'People should see that there is this art form called 'drag'.'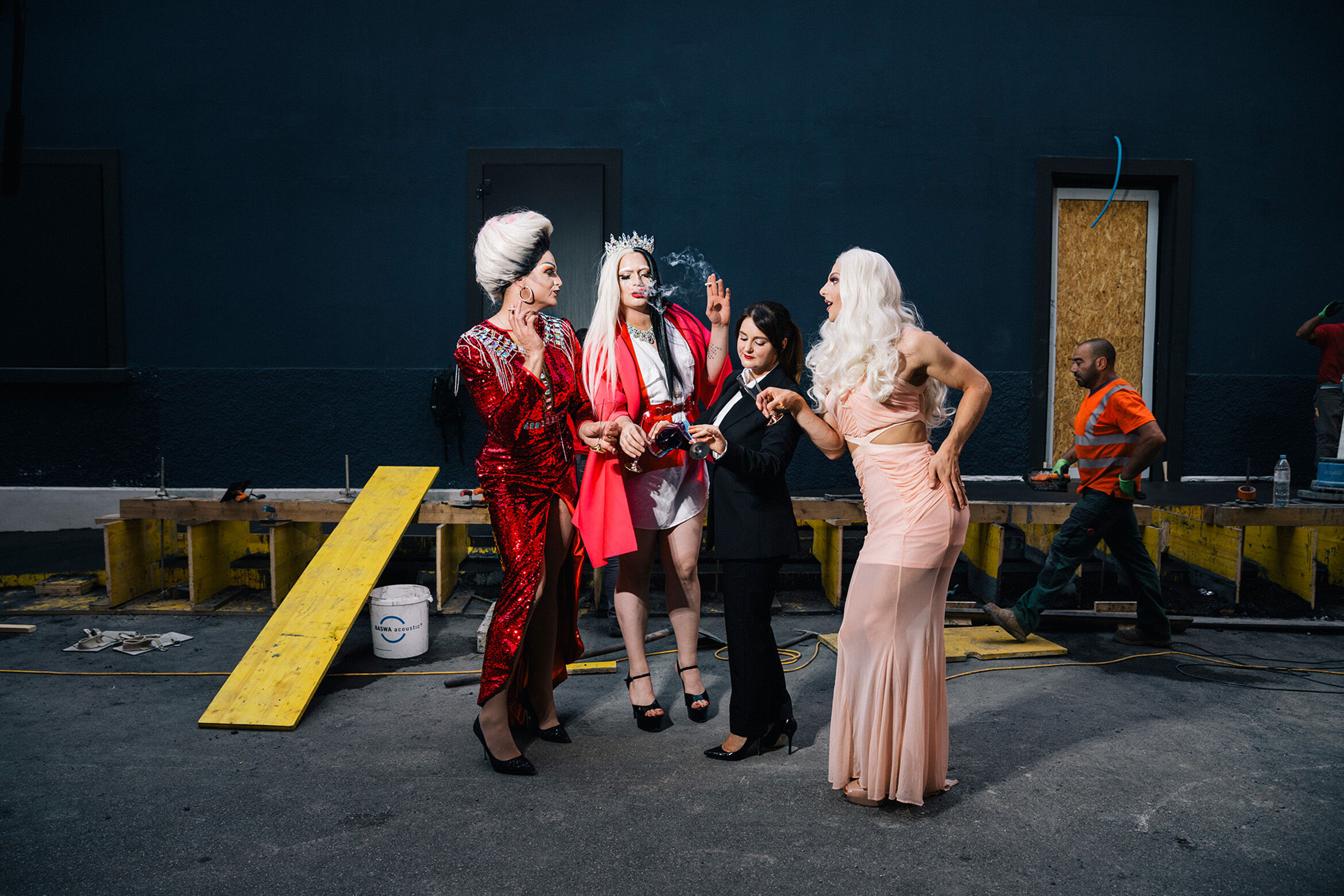 Is Photo Schweiz still worth a visit for those not really into photography?
Definitely. A visit to the exhibition is always worthwhile. Besides, I believe we are all picture-oriented. People are visual beings. Our whole society is image-focused – you just need to think of Instagram or the advertising industry – and Photo Schweiz is a contemporary reflection of that.
How would you describe your approach?
My style is mostly what you would call 'double fictional'. That means I go and take everything just as it is. If it is raining, it is raining. If the weather is nice, the weather is nice. If the actors are in a bad mood, then they are in a bad mood. This also makes the photos and videos feel authentic and not as forced or contrived. Especially with campaigns, I want to create a closeness so that people can identify with the material. Although, of course, I do sometimes also work in a completely fictional way to make the end product more artsy.
What attracted you to photography?
I really got into it while studying for my BA in Art Education with a focus on media. I realised that of all the creative arts, it was photography and film that interested me the most. Through an acquaintance, I got to work with bands such as Faber, Al Pride, Hecht and Baba Shrimps. That raised my profile and I am now able to make a living from my freelance work in art, photography and film, as well as occasional teaching.
What do you love about your job?
I love meeting new people. And how no two projects are the same. At the beginning, you always have to carve out the potential and define your approach, and that is extremely exciting. Because of my job, I have an exciting life. I couldn't spend the whole day in an office, inputting numbers or performing analyses; I'd soon grow tired of that. I have to do something new every few months and, thanks to the project-oriented work in my industry, I can. I am very grateful for that.
'This also makes the photos feel authentic.'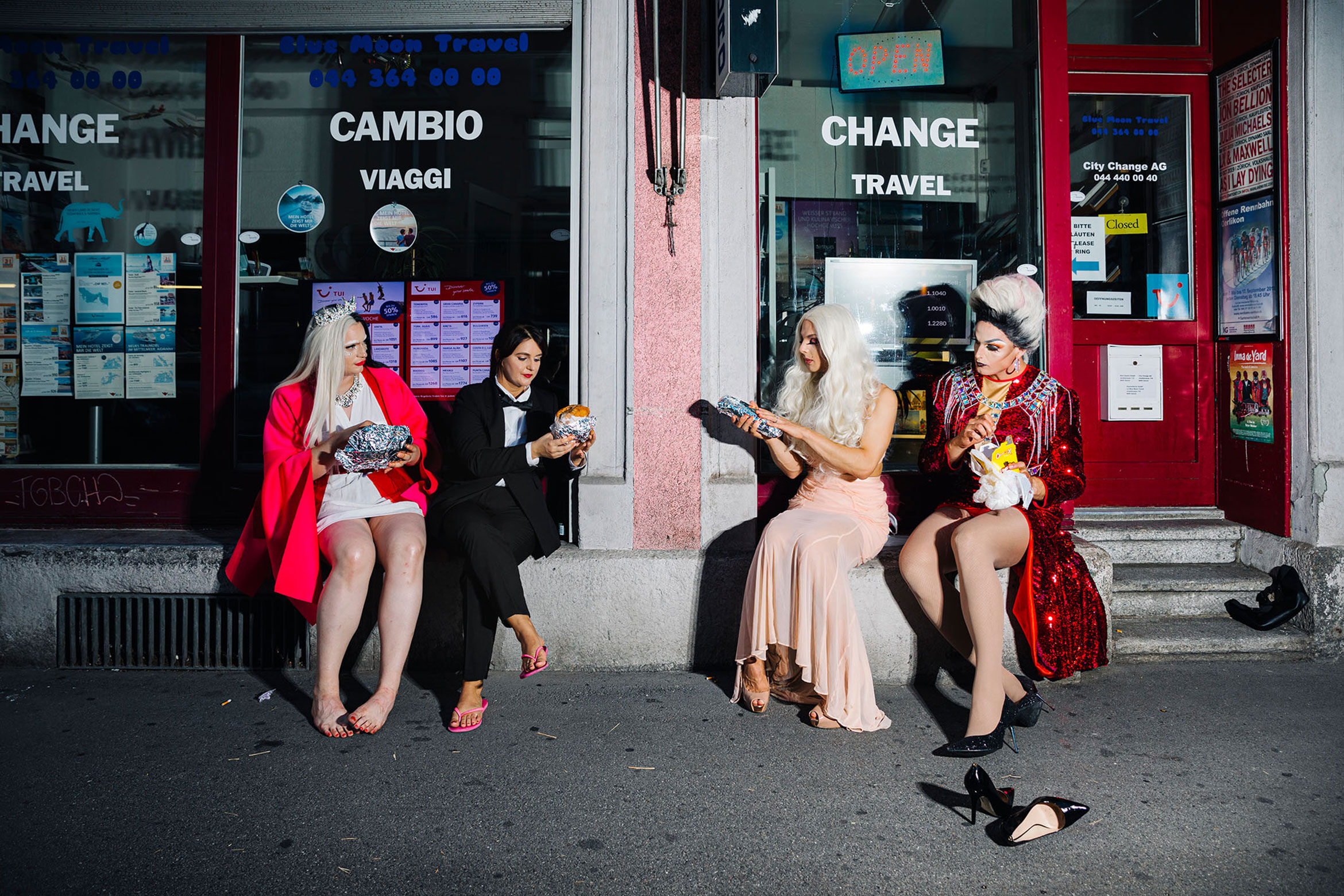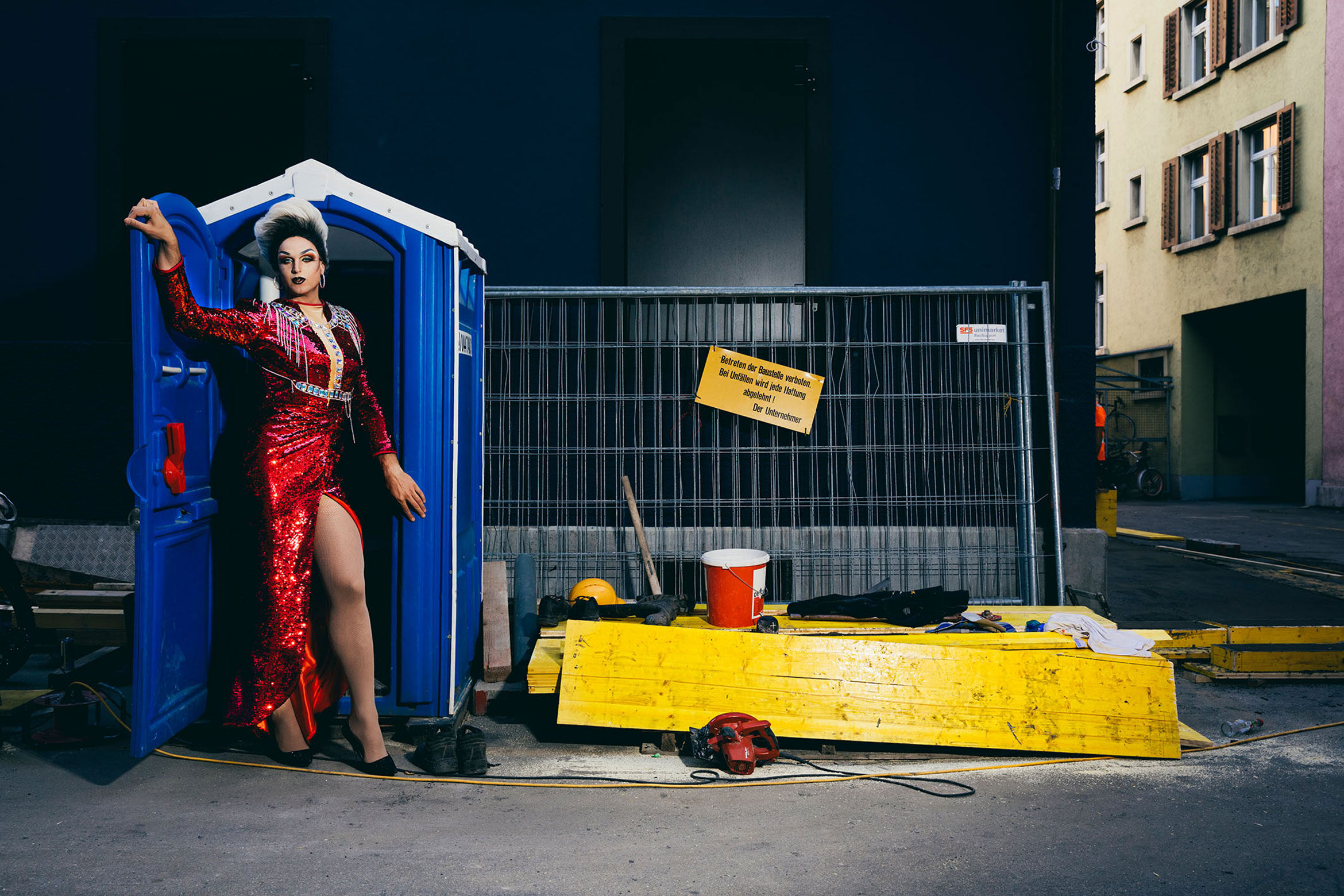 What are the downsides of your profession or industry?
At the beginning of the year, there is always a lull of sorts. Campaigns are rarely launched in January or February, and the whole industry just seems to go into hibernation. Christmas orders are complete; spring campaigns are shot in autumn due to the light; and summer campaigns are booked in the spring. At the start of the year, you are better off just going on holiday.
You also film. Which differences fascinate you?
Both media are similar on many levels. Even just starting with the whole topic of light. And you can, for instance, also film very photographically – that is, very statically. But a photographer cannot automatically film brilliantly too. It comes to an end with tracking shots and the like, as appropriate further training is required for cinematic media.
Do many people do that?
Oh, yes. If you can produce in both media, you will get a lot more work. It is becoming increasingly important for a photographer to be able to do both: campaigns are growing ever more holistic, often with corresponding Instagram videos or TV commercials needing to be made at the same time. And agents like it if everything comes from the same person, as it will all bear a uniform signature.
Address
Halle 622 & StageOne
Therese-Giehse-Strasse 10 & Elias-Canetti-Strasse 14
8050 Zurich
Information
With almost 30,000 attendees, Photo Schweiz is one of the biggest and most important photography exhibitions in Europe. From Friday 10 to Tuesday 14 January 2020, over 300 Swiss photographers will be presenting their favourite images of the year in a space of approximately 7,000 square metres. To find out more, visit Photo Schweiz.
View posts by interests, or use the proximity search and additional filters.
Try it out
.
Save posts as favourites – simply click on the heart symbol in the upper right corner of the post.