At night, Zurich has become a ghost town – everyone is staying home. That's only right and proper if we want to prevent a rise in infections and fatalities. But the restrictions hit Zurich's nightlife at a very early stage – and hit it hard. Our nightlife columnist Alexander Bücheli looks at the difficulties facing Zurich's bars and clubs.
Initial restrictions on cultural events in the canton of Zurich were put in place on 29 February and they were totally banned on 13 March. The nightlife scene was one of the first areas of the Swiss economy to be impacted by the federal government's steps to protect the population against coronavirus. It has also been hit one of the hardest – it's not as if a club or bar can turn itself into a takeaway or ask its staff to work from home. These businesses haven't taken a cent since mid-March.
If we look at the figures for the city of Zurich alone, we see that its 160 venues, clubs and bars turned over some 250 million francs in 2018. They hosted around 10,000 cultural events involving 20,000 artists and performers. The nightlife sector employs 3,000 people in Zurich, including an above-average proportion of hourly wage earners. For students, working behind a bar is often the only way to finance their studies.
Many local businesses are dependent on nightlife venues.
In addition to these direct employees, a multitude of small businesses and self-employed people rely on orders from the bars and clubs. A survey by the Bar & Club Commission shows that, on average, each of their members works with eight local suppliers. From beverage suppliers to security companies and cleaning agencies, these small local businesses are a vital element of Zurich's economic mix.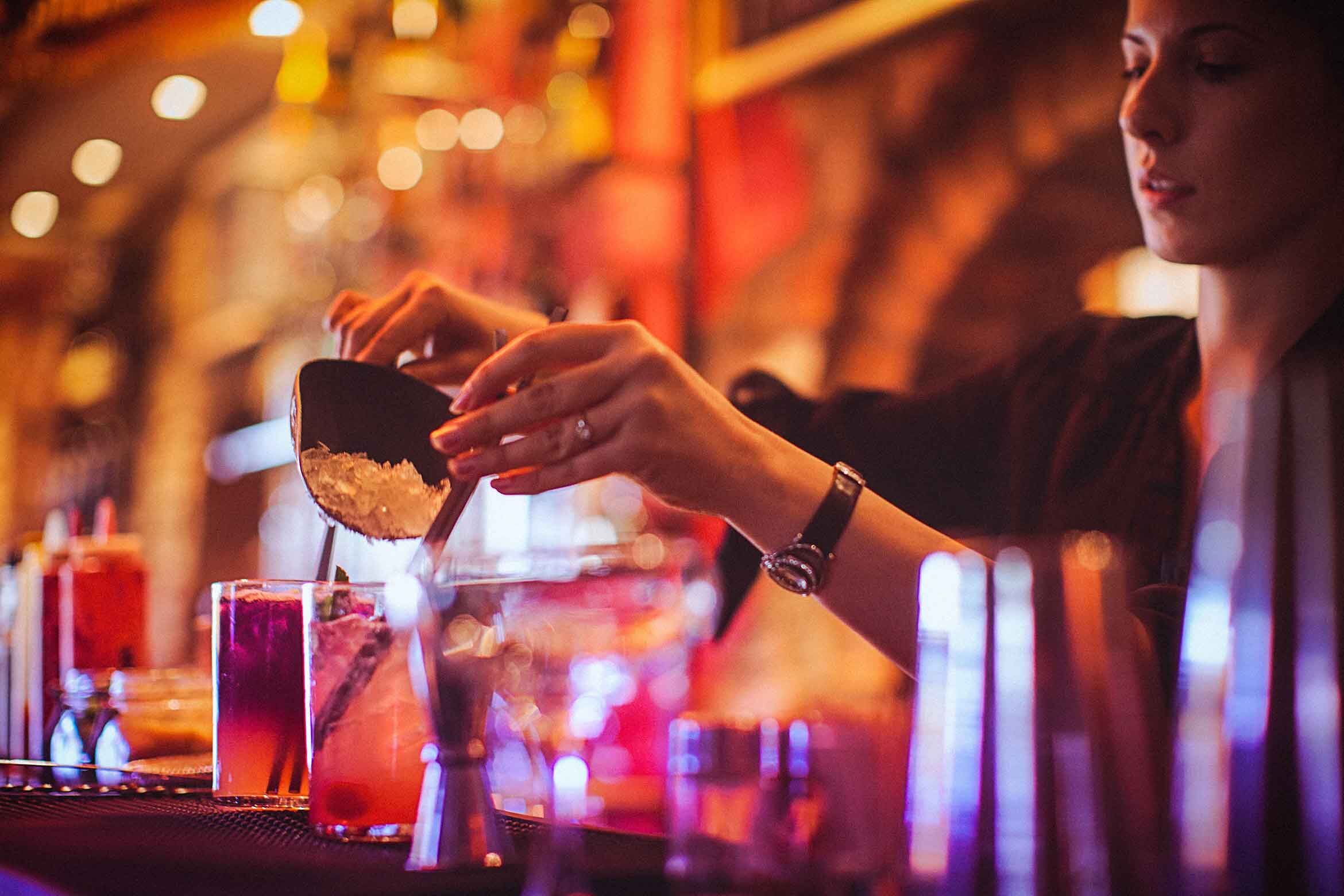 Zurich's bars and clubs employ around 3,000 people.
The nightlife industry is being hit hard by the crisis because the lockdown was so unexpected. If your insurance policy covers you for a pandemic you're one of the lucky few. The lockdown is also hitting the sector hard because businesses have long been struggling with shrinking margins. The last few years have seen their costs soar. The canton's regulations on private security services have upped security costs, then there is rent, artists' fees, production costs and more.
Despite all this, admission prices have stayed the same for the last 15 years. And a survey by the Bar & Club Commission reveals that customers are spending less and less money, with per capita sales falling by 20% between 2014 and 2018. This means most bars and clubs are surviving but not turning a profit. Despite this worsening situation, very few of them receive subsidies for their cultural programmes.
The federal government has come up with an impressive COVID-19 package with many positive aspects. Partners and owners of businesses and any family members who are employed by them are entitled to claim unemployment benefit. The package also allows freelancers to claim a daily allowance and provides compensation for business interruption. However, when it comes to supporting the cultural sector, a distinction is still being drawn between for-profit and non-profit organisations. As things stand, some cultural organisations are subsidised by the federal government and canton, while others are providing exactly the same content but receive nothing because they are deemed to be profit-oriented. All they can do is take out a loan, meaning they have to go into debt just to stay afloat. It is all the more infuriating because businesses in the nightlife sector, non-profit and for-profit alike, all operate in the same market and have the same costs.
High fixed costs were a problem even before the coronavirus.
There is a danger that many bars and clubs will go bankrupt unless they receive more targeted assistance. This kind of cultural clear-cutting would also have a negative impact on the canton's entire economy. Large companies in the canton of Zurich have to fight hard to attract skilled international workers, who can choose whether to accept a job offer in Zurich, Berlin or Paris. Experience shows that a city's nightlife plays an important role in whether it is perceived as an attractive place to live and work. This means that, just like the university or the ETH, Zurich's clubs and bars help the canton's businesses to gain a vital edge over their competitors.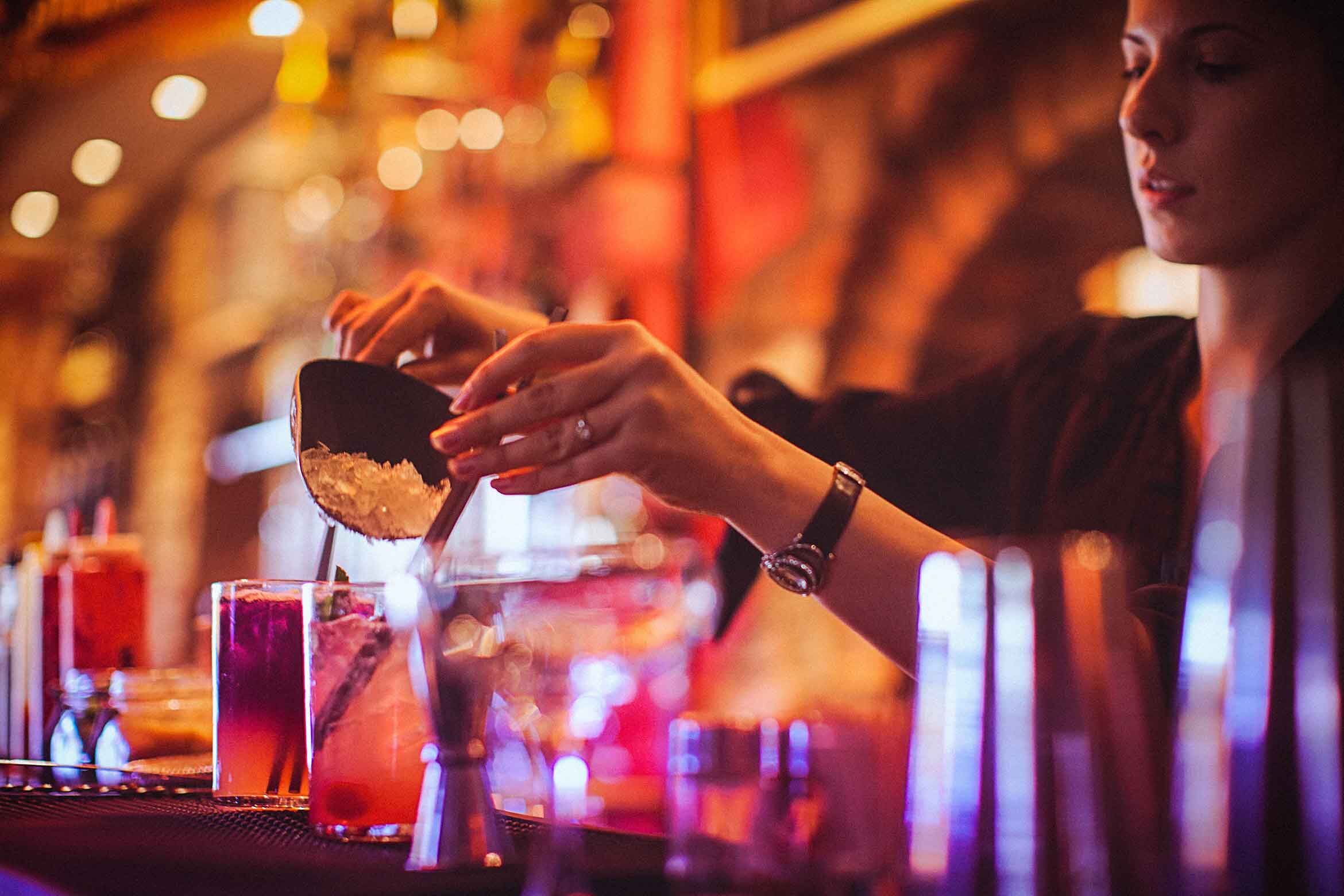 Now the canton and city authorities have to support them.
This is why the city's nightlife now needs more support from the canton and the city. For example, cultural businesses should be the main beneficiaries of compensation programmes for events as they are the most likely to go bankrupt. Emergency aid is also needed, and it should be non-repayable. This is the kind of support that is being offered to SMEs and micro-enterprises in the city and canton of Basel, and in Berlin and Vienna. The canton and city are reducing rents for companies in the food service sector. Let's hope that private landlords decide to follow suit. It is also time to launch a nightlife fund to ensure the industry is fit for the future.
Zurich's nightlife scene is hoping that politicians will start to act more decisively and provide it with more support than was the case at cantonal level when this crisis began. Politicians cannot leave it up to organisers to decide whether or not to hold an event with up to 1,000 people. If you love Zurich's nightlife, why not support your favourite club by buying vouchers or supporting a crowdfunding appeal? Together, we'll all get through this crisis. And afterwards we'll all dance together!
View posts by interests, or use the proximity search and additional filters.
Try it out
.
Save posts as favourites – simply click on the heart symbol in the upper right corner of the post.