'The older generation grew their own produce'
Gabi Vogt has been working on a book about allotment gardeners called Flachs Sugo Tandem. The Zurich photographer tells us about beautiful sheds, tomato sauce and generation clashes.
The subtitle of your book is 'Stories from the Allotment'. Which story has stuck in your memory the most?
Actually, I was quite touched by how much everyone loved their allotments. When they first take over an allotment, younger people don't always feel this at first, but even they soon start thinking in terms of 'My garden, my land' and invest an incredible amount of time in it. But of course I also have some specific memories.
Like what?
There was the time when an Italian guy and his friends and family spent two weekends cooking up 400 kilograms of tomatoes. Then there was the garden shed built by a couple of graphic artists. It was made of wood with two glass walls and had incredible views because it was built on a slope.
'There are 14 stories, mostly about forty-somethings and retired people.'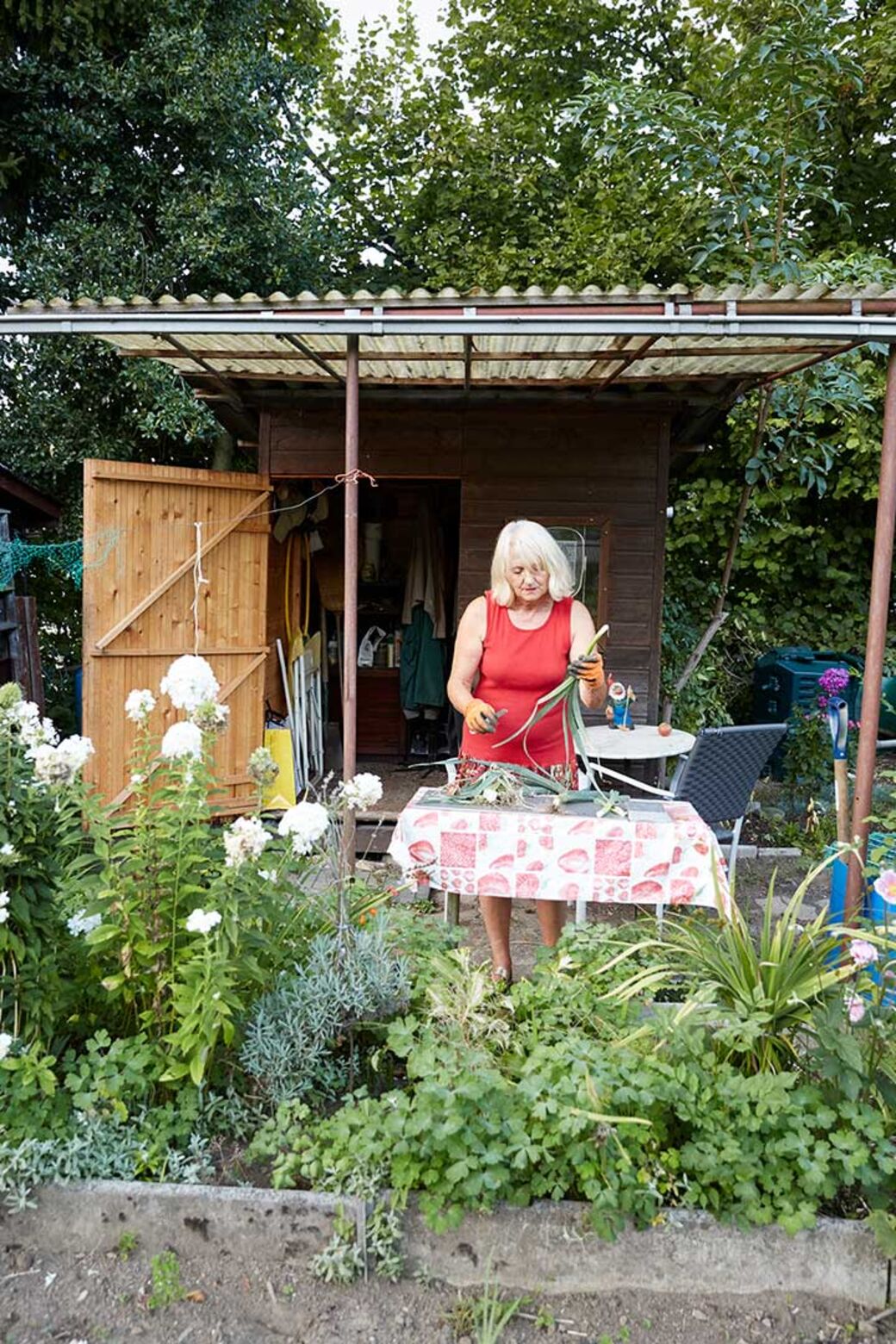 Does the book feature many young gardeners?
One or two. There are 14 stories, mostly about forty-somethings and retired people. One of these is Christina, who took over an allotment in the 1970s. She was a single woman who went on to be elected to the allotment committee – two things that caused quite a stir at the time.
Do the different generations get on with each other?
Yes. But they have different reasons for renting an allotment. The older ones often need to grow their own produce in order to save money. For younger people, it's more about their personal interests and concern for the environment.
Is the image of allotments changing?
Yes. We also had some preconceptions and thought allotments were unwelcoming places. Most of them even had locked gates! But we noticed that most allotment holders are now required to garden organically. That's quite a change – and it probably appeals to younger people. In general, gardening is starting to be hip again.
'In general, gardening is starting to be hip again.'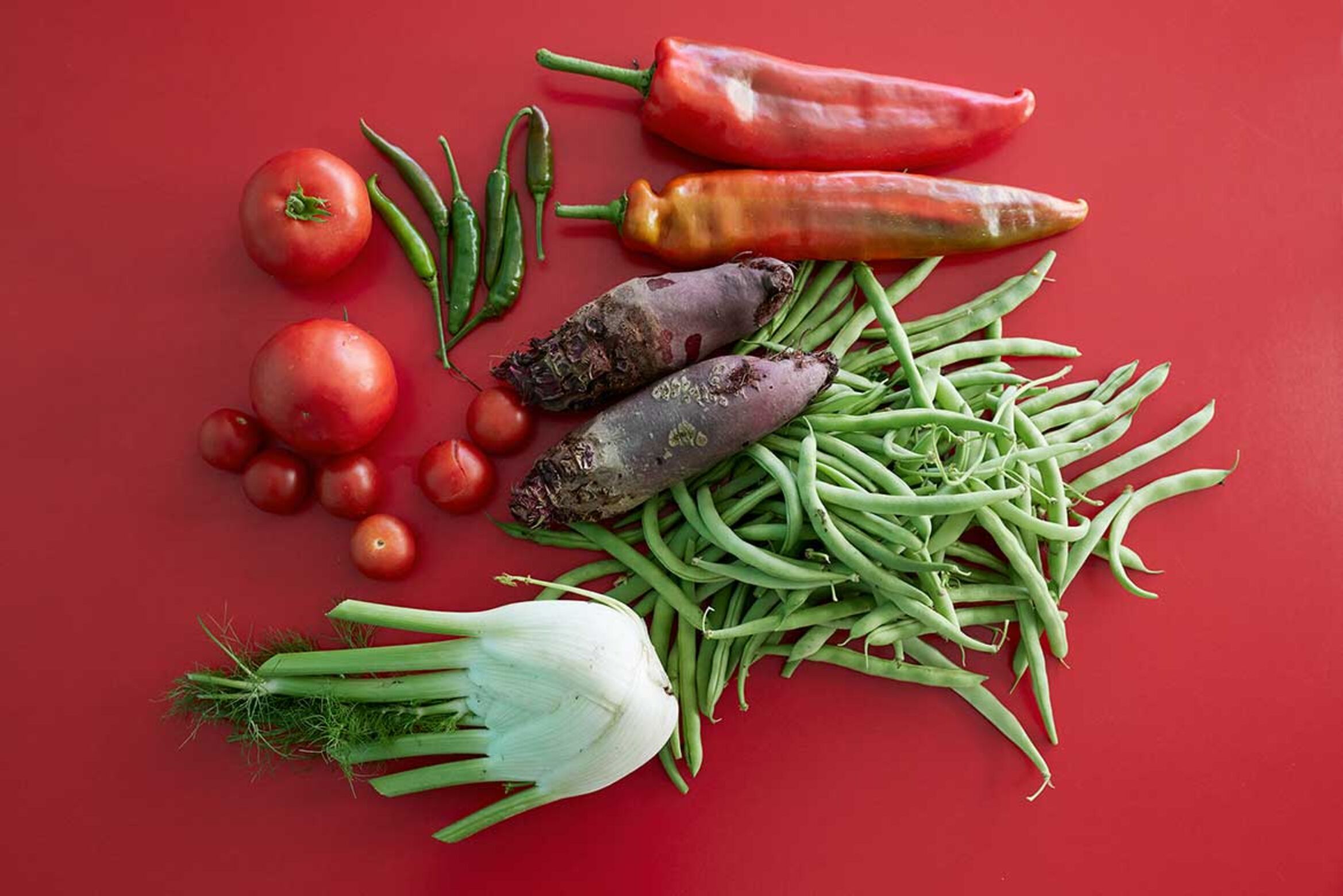 You're from Zurich, but the allotments in the book are all in Lucerne. Would you like to replicate the project here?
Not at the moment. It was very time-consuming – we worked on it for about four years. At the end of the day, it doesn't matter whether the gardens are in Lucerne, Zurich or anywhere else in German-speaking Switzerland.
Why not?
They are microcosms in their own right, but they're all similar and their geographical location isn't important. The story we tell could have happened anywhere.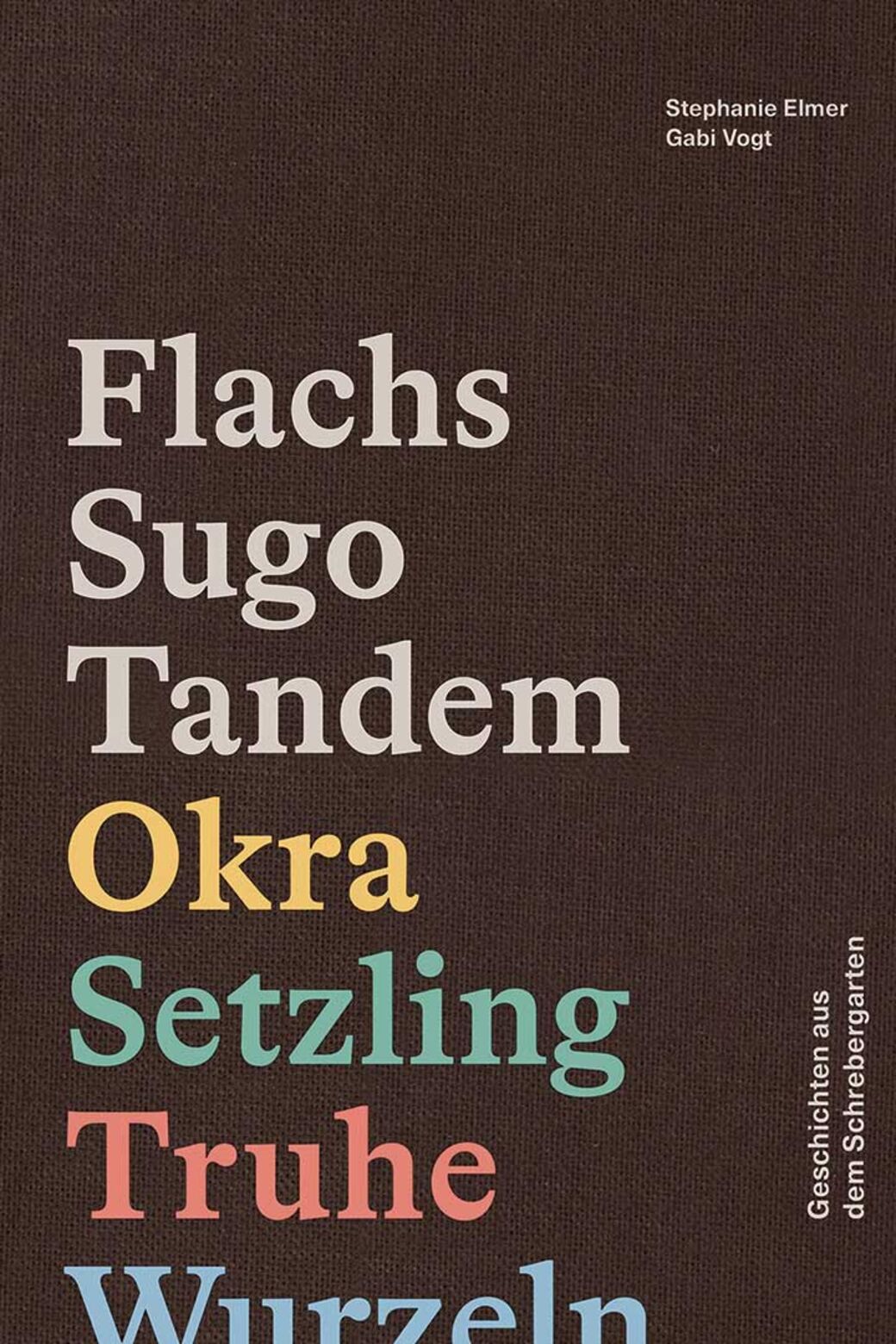 About the book
Die Zurich photographer Gabi Vogt and Lucerne author Stephanie Elmer visited people on their allotments and captured these encounters in text and images. The result is 14 fascinating portraits. Karin Meier and Felix Gübeli looked after the design and layout. Flachs Sugo Tandem is published by edition clandestin. Order the book here.
Info
The photographs will be on show at Never Stop Reading until 8 June. The exhibition opens on Thursday, 23 May at 7 pm.
Address
Never Stop Reading
Spiegelgasse 18
8001 Zurich
+ 44 578 09 35
Website
Opening hours
Tuesday to Friday, 10 am – 7 pm
Saturday, 10 am – 5 pm
View posts by interests, or use the proximity search and additional filters.
Try it out
.
Save posts as favourites – simply click on the heart symbol in the upper right corner of the post.