Sharing dishes – a trend that has come to an end?
The sharing economy involving shared cars and scooters triggered a trend for sharing food in restaurants. But our food writer says enough is enough. He just wants to enjoy his food in peace.
At a recent dinner party, our lively discussion turned to the latest restaurant and food trends and we touched on the topic of sharing dishes. One of my colleagues held strong opinions on the matter: 'I hate it when everyone has to help themselves from the same plate. I want to have my own plate and eat it all myself.' Of course, she was talking about the current trend for sharing, where restaurants place a single plate in the middle of the table.
You sit down in a restaurant and have nothing to say to each other, so you talk about the food.
Tapas and meze, their Lebanese counterpart, broke down people's inhibitions in this respect and ushered in the phenomenon of sharing dishes. When a platter is placed in the middle of the table it creates a sociable, intimate atmosphere, providing a Mediterranean holiday feel. Restaurateurs soon realised that encouraging guests to serve themselves from shared plates creates a relaxed, family atmosphere. So sharing generates an artificial emotion – but as a good Protestant and lover of objectivity, that's really not my thing. This kind of service has a lot to do with turning food into an event. You sit down in a restaurant and have nothing to say to each other, so you talk about the food while messing around with an onsen egg. (A side note to our dear friends in the kitchen: please remove the onsen egg in potato and celery foam with green garnish from your menus! Yes, we've actually seen that.) Going out to eat shouldn't only be about the food but also about the relationships of the people at the table.
Kids who suffer from food envy can add a particularly cruel twist to the whole thing.
I feel uncomfortable eating from the same plate as someone who isn't my wife or my best childhood friend, and kids who suffer from food envy can add a particularly cruel twist to the whole thing. I'm also unhappy when the seats in a restaurant are too close together or if I have to sit at a long table with people I don't know and share food with the person opposite me. That's when the idea of sharing just doesn't feel right, no matter how wonderful the food.
Something else that doesn't feel right is constantly seeing the words: 'We recommend ordering four small dishes per person.' Of course, it just so happens that each of the four dishes costs around 20 francs, so my dinner for two – with an aperitif and wine – ends up costing me nearly 300 francs. I began to suspect that this sharing concept is actually all about increasing turnover. And I often have the sneaky feeling that it's more about the chef's sense of culinary fulfilment than keeping the diners happy. After four different dishes I usually find I have no clear memory of the dinner as a whole.
When I know where to find a great plate of food, I want to eat it all myself.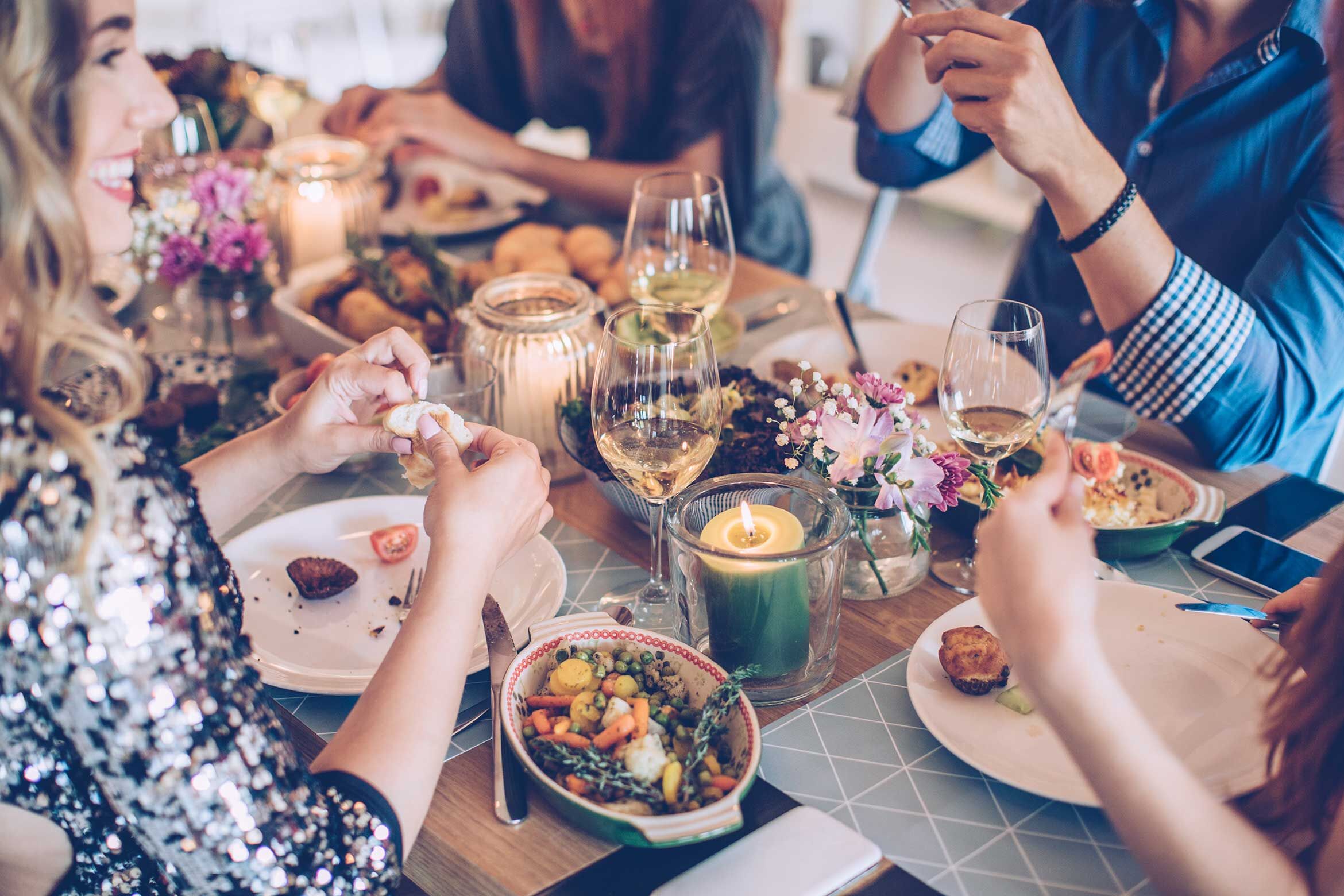 Zurich-based sensory scientist Patrick Zbinden shares my scepticism: 'What bothers me is that sharing, like molecular cuisine in the past, is often poorly thought out – for example, pairing individual dishes with wine and bread. I also think sharing is often overdone and different dishes are simply served up one after the other without any concept to tie them together. But restaurants that offer carefully thought-out sharing experiences with dishes and menus that work well together will continue to exist.'
When I want to go out to eat, I sift through my internal database for dishes that are beautifully made, with generous servings and clean flavours, so that it's the memory of the food that stays with me rather than the 'experience' of sharing. And when I know where to find a great plate of food, I want to eat it all myself rather than worrying about who gets to eat the last mouthful. That's why I think sharing is about entertainment, while classic dining is about good food. Both have their place, but after three years of sharing I prefer good food.
Where to try it for yourself in Zurich:
• Josef (which decided to 'abolish the main course' 12 years ago)
• Moudi (an established Lebanese, but I always eat too much of too many different things)
• Bauernschänke (run by top chef Nenad Mlinarevic, who will shortly be opening the Neue Taverne at the Glockenhof with a focus on vegetables)
• Kin (great food but the seats are too close together)
• Schönau (Mediterranean cuisine to share)
• Bodega Española, ground floor (probably Zurich's first tapas restaurant)
Luxury sharing with interiors by top designer Patricia Urquiola:
• Igniv by Andreas Caminada, Bad Ragaz and St. Moritz
View posts by interests, or use the proximity search and additional filters.
Try it out
.
Save posts as favourites – simply click on the heart symbol in the upper right corner of the post.