Should we eat more old animals?
At the Restaurant Krone in Sihlbrugg, head chef Thomas Huber is experimenting with making ham from older sheep. Let's use this as an opportunity to think about our meat consumption. Plus a few takeaway suggestions for the vegetarians and vegans among us.
I have huge admiration for how Zurich's pubs and restaurants have stepped up and faced the challenges caused by the pandemic. Many of them are producing delicious takeaway dishes, and you can really sense how delighted they are to finally be serving customers again.
The Hotel Krone in Sihlbrugg is no exception. Just outside Baar, this magnet for foodies makes a nice bike ride from Zurich. When I called in recently, I enjoyed a quick chat with head chef Thomas Huber. The corridor was lined with bulging paper bags – all takeaway orders waiting to go out. He said things were going well and they would get through the lockdown restrictions just fine. Huber and Jans' team of staff and apprentices are always keen to try out new things.
Animals are slaughtered much too early.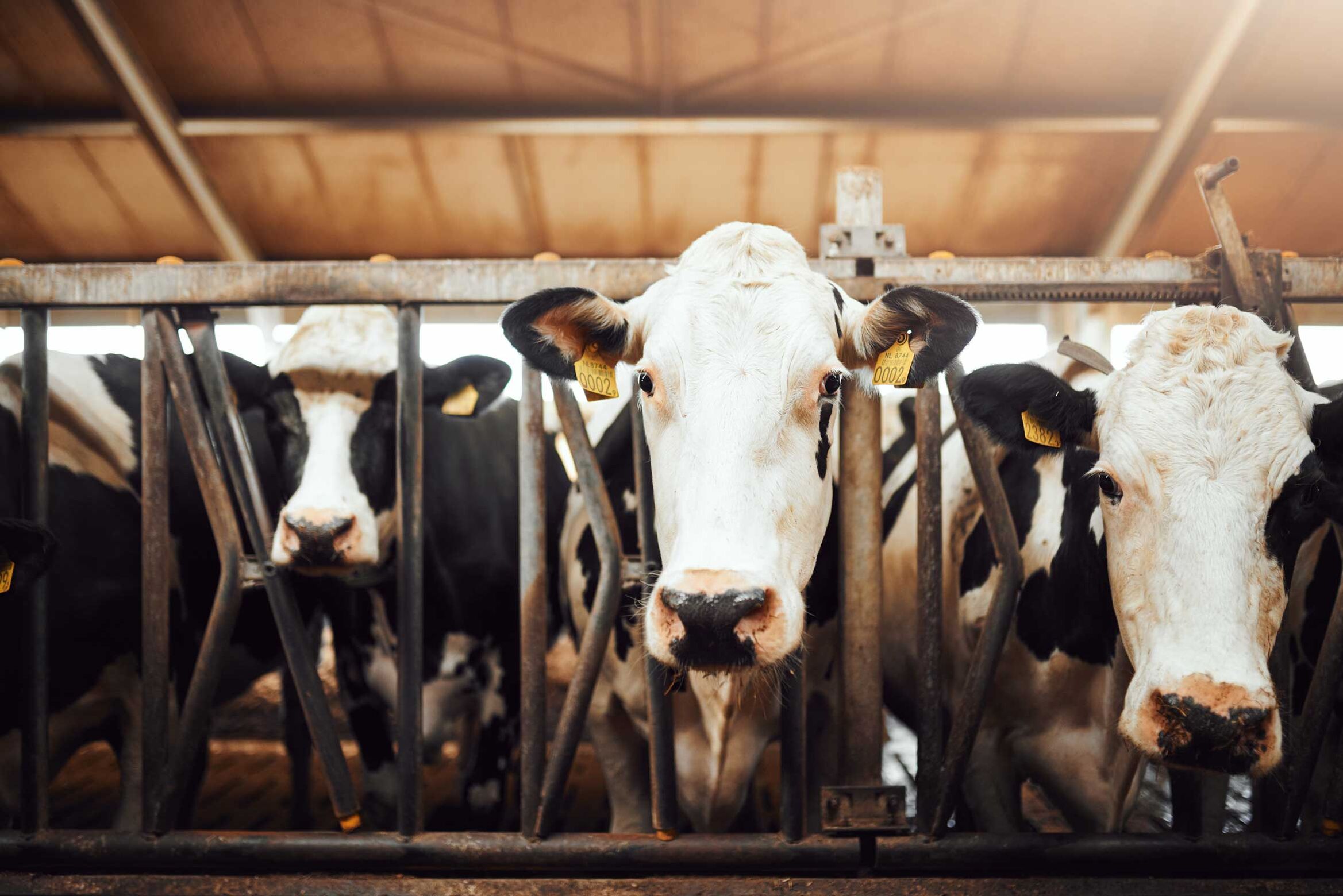 Thomas has been making sobrassada and 'nduja – soft, spicy pork sausages that are mainly used for cooking (an excellent 'nduja is made by 'meat designer' Tanya Giovanoli and is available from Berg & Tal shops). But what I find most fascinating is Thomas' experiment with making ham from older sheep: 'I had three sheep and slaughtered two of them when they were eight years old,' he says. The third one also had to go because it is not permitted to keep a single sheep. The three animals had spent their whole lives outdoors and were reared almost exclusively on grass. You might not like the idea of eating meat from such old animals, but just recently I read that sheep stop producing lanolin when they get older (around the age of 8). Lanolin is what keeps their fleece soft – and also what gives the meat its distinctive aroma and flavour. The fact that lambs are slaughtered so young means this flavour is barely noticeable, unless the meat comes from a slightly older ram that hasn't been castrated. In a few months, once the ham from Thomas Huber's old sheep has lost about 30% of its weight and is ready to be tasted, we will see whether his gamble has paid off. Watch this space!
More and more chefs are turning to meat from older animals.
In our affluent society, we generally slaughter animals too soon. Most people still think a tenderloin steak from a 14-month-old animal is the height of luxury when it comes to meat. But when you really think about it, the steak might be lean and tender, but it has zero flavour. And cooking it requires minimal skill. That's why experienced chefs are increasingly turning to meat from animals that are slaughtered when they are 8–15 years old.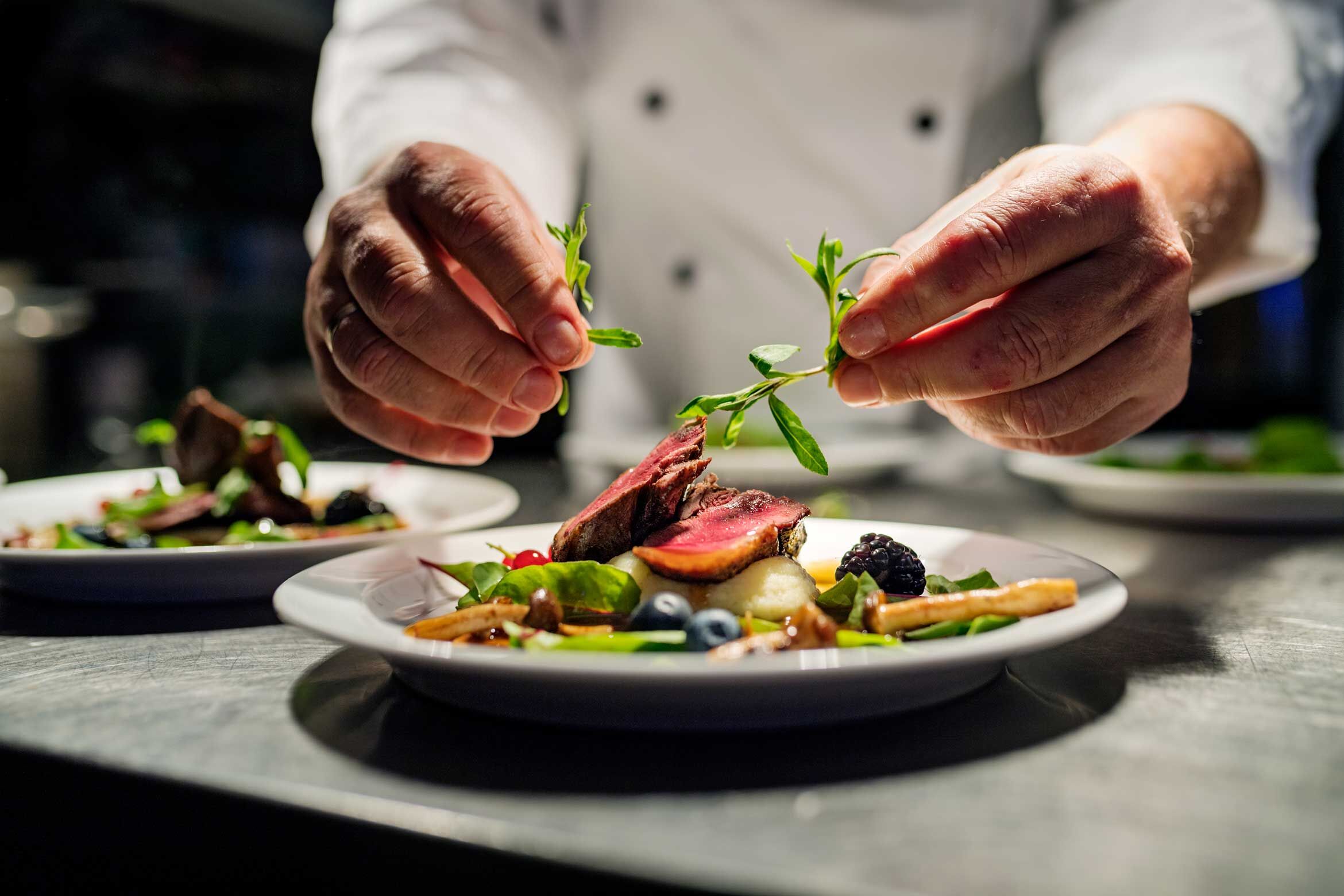 Like so many culinary trends, this one originated in Spain, more specifically in the Basque Country. In this region, chuletóns (ribeye steaks weighing about 1.5 kg) from older cows represent the peak of the culinary art. Beautifully marbled meat and a thick, yellow layer of fat provide an incredibly intense spectrum of flavours that includes buttermilk, herbs, hay and cream. The meat is tasty with a firm texture – not for people who expect steak to melt in their mouth. It is best cooked over charcoal or on a nice wood-burning grill to give the flavours that extra boost. Marbling refers to the fat content of the meat and hence to the flavour and, in turn, the fat content depends on the age of the animal. Anyone who has ever dealt with the legendary Japanese beef from Kobe will know that these animals are not slaughtered until they are about four years old. Thomas Huber would agree with me when I say: we generally eat animals when they are far too young. They should have a longer life, and they should be allowed to graze as often as possible.
Here's a good tip for you: the website www.kuhteilen.ch is currently selling meat from an old, fat Limousin cow. For CHF 169 you get a BBQ/grill package with meat that has been matured on the bone, plus sausages, burgers, steaks, brisket and ribs (more on that another time). The animal was slaughtered on the farm. I recently saw a neat phrase on Twitter that I'm happy to share with you: A good steak is 90% buying and 10% cooking. Think about that next time you're shopping for meat. And please always buy locally wherever possible.
To balance out this meat-heavy column, here are three veggie suggestions for takeaway or delivery:
Vegetable lasagne from Didis Frieden on Stampfenbachstrasse, open Monday to Friday 11 am to 2 pm, also sells great wines at good prices
Vegan sandwich with baba ghanoush, chickpeas, kale and spices in warm ciabatta from Iykyk at Holbeinstrasse 25, via Ubereats or to go. Iykyk is a joint venture between Mame Coffee and Gajin Izyaka. Monday to Friday 11:30 am to 2 pm and 6 pm to 9 pm.
Chacheli (bowls) from Huusbeiz, delivered via Dabbavelo in the reusable bowls that we mentioned recently in this column: 100% vegetarian, 100% local, Tuesday to Friday 11:30 am to 1:30 pm.
View posts by interests, or use the proximity search and additional filters.
Try it out
.
Save posts as favourites – simply click on the heart symbol in the upper right corner of the post.