Radio presenter Maximilian Baumann and chef Alexander Jakob are opening their third pop-up restaurant as part of their Freundeskreis ('circle of friends') concept. This time they are opening up in the Alprausch factory. Surrounded by clothes racks, an old gondola and a stuffed stag, the duo treat their guests to French-Asian fusion cuisine.
Max, Freundeskreis is opening its doors for the third time. Why is the pop-up concept so popular?
Quite simply, people enjoy eating in a place that isn't designed for that purpose. Every time, we conjure up a restaurant out of thin air. At the moment we are making an office environment suitable for serving food, so we're spraying silicone sealant, tearing out windows for oven ventilation, dragging around fridges and countless boxes of wine. We do all this just so that our guests can eat – and that gives eating a whole new value. People really appreciate it.
Does it also have something to do with a sense of exclusivity?
Definitely! People know it's only temporary and it will soon disappear, so that's why they make reservations well in advance. Sometimes they like it so much that they come back during the pop-up period. So although it's only around for a short time, a good pop-up can reach out to a lot of people, because they come back with their friends, who in turn bring their own friends, and so on.
'At first we were flying by the seat of our pants.'
Is it still possible to get a table?
We already have reservations for more than a thousand diners, so we're well booked up but there are still a few spaces left. It's worth making a reservation.
How did that go with your first two pop-ups?
The first time, we were totally overwhelmed. We had to call around our friends at the last minute to see if anyone could help us out with service, and Alex cooked for 80 guests single-handed on a gas stove in the kitchen of an old apartment. Nowadays we are better prepared for the onslaught (he laughs).
'We already have reservations for more than a thousand diners.'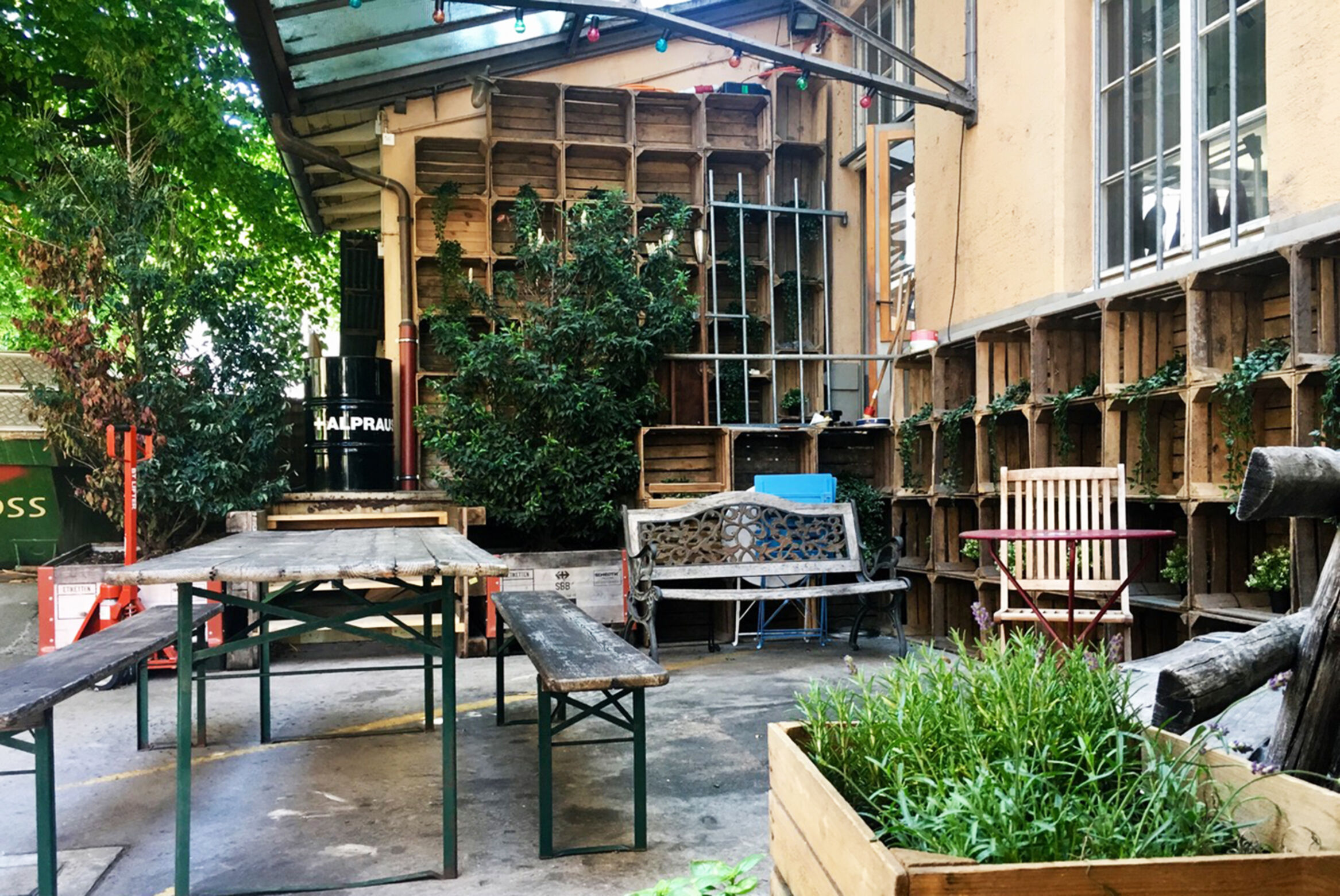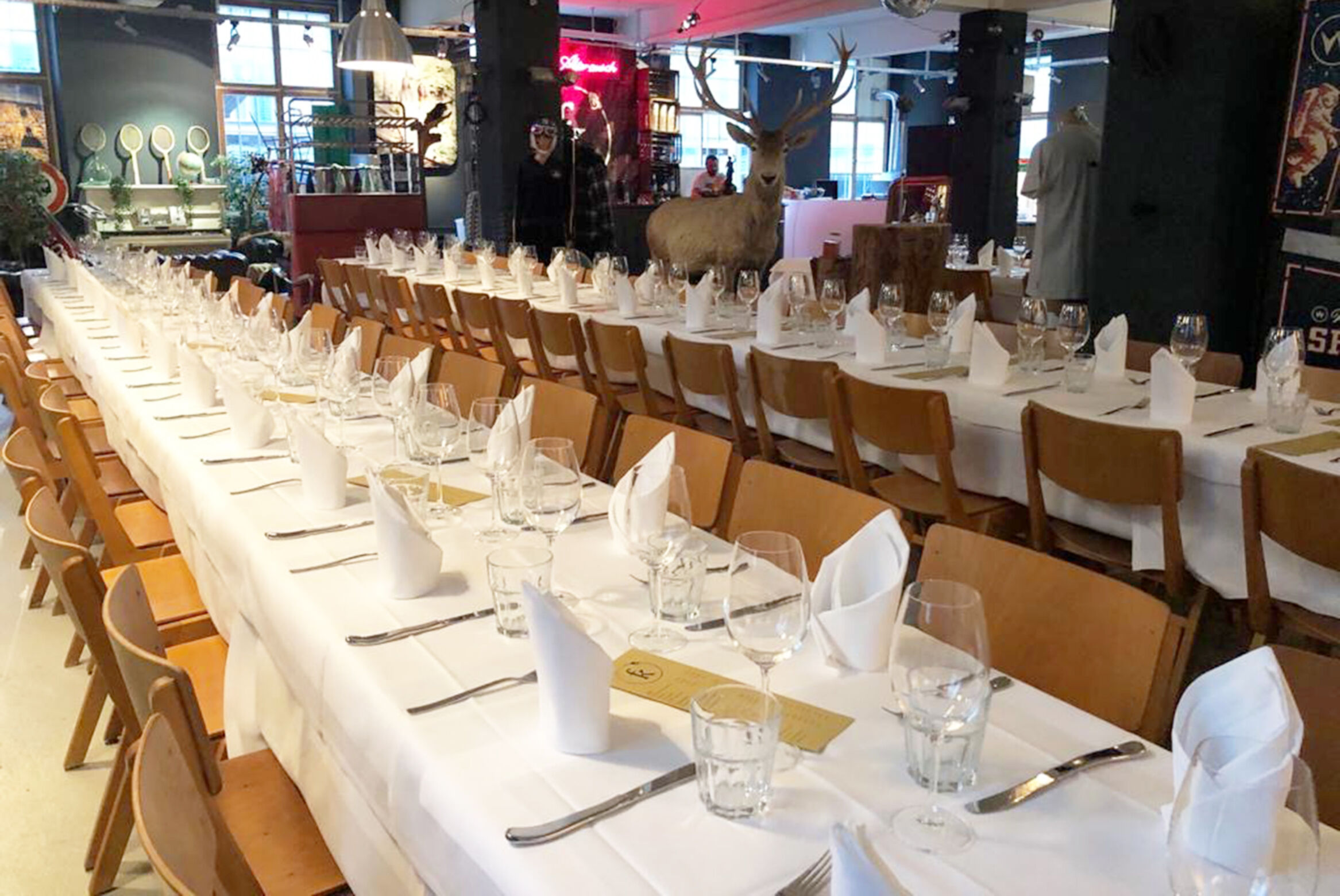 One cook for 80 people – how does that work?
Alex is a crazy guy. Somehow, he is able to send out 70 plates all at once, but the quality is still amazing. He's a lunatic – but in a positive sense. He's prepared to cook for 100 people single-handed, but now that we have 130 covers per evening we have taken on another chef. But it's still incredible.
What's on the menu?
We serve six courses of French-Asian fusion cuisine. There's always a meat dish and a vegetarian or vegan option. Basically, Alex cooks what he feels like making at the time – so he might cook one thing today and something else tomorrow, or if it feels right he might cook the same thing for a whole week.
'Every time, we conjure up a restaurant out of thin air.'
Have you always been interested in the restaurant trade?
I actually got into this business by accident. The owners of the Ristorante Toscano are good friends of mine. I was always hanging around there and saw how it all worked – that's how I learned about running a restaurant. I also ended up in the pop-up scene via a friend – at first we were flying by the seat of our pants but now we're very good at welcoming and hosting people.
How do you explain the concept?
Before seating them, I explain a little about our concept, introduce the team and tell a few jokes. I try to build a connection between all the different people who are sitting together so that they feel able to talk to each other and end up creating a unit out of this random set of strangers.
'Nowadays we are better prepared for the onslaught.'
Does everyone sit at one table?
Yes, it's important to us that our guests understand they really are in a circle of friends, as the name suggests. That's why everyone sits at the same table and by the end might even be sharing a bottle of wine. It's like a big family dinner.
Does this concept appeal to all of your guests?
Most of them. But once eight 20-year-olds came in, followed by a group of older women. At first they didn't want to share a table with the young guys, but we only have one table so their only other option was to leave. So they sat down, and afterwards they all ended up going dancing at the Club Zukunft! That totally sums up the Freundeskreis: you get to know new people and make new friends.
Address
Pop-up-Restaurant Freundeskreis
Alprausch-Fabrik
Eibenstrasse 9
8038 Zurich
Website
Opening hours
11th October to 1st November
Wednesday to Sunday, 7 pm – open end
Reservations:
Thursday to Saturday, 7 or 9 pm – open end
View posts by interests, or use the proximity search and additional filters.
Try it out
.
Save posts as favourites – simply click on the heart symbol in the upper right corner of the post.