Morena Isabel
Morena Isabel Rüfenacht is right on trend with her understated and environmentally friendly collection.
Morena Isabel Rüfenacht designs and makes sustainable women's fashion right next to the Stadelhofen station. If a piece doesn't fit a client perfectly, the trained dressmaker will adjust it accordingly.
Zurich-based designer Morena Isabel Rüfenacht believes in sustainability and is therefore conscious of the organic quality of the fabrics she uses. She wants it to be possible for her pieces to be worn often and for a long time to come. In this way, the designer in her mid-twenties is right on trend. But the trained dressmaker goes further than many of her contemporaries with her Morena Isabel brand: all of her clothing is made in Zurich.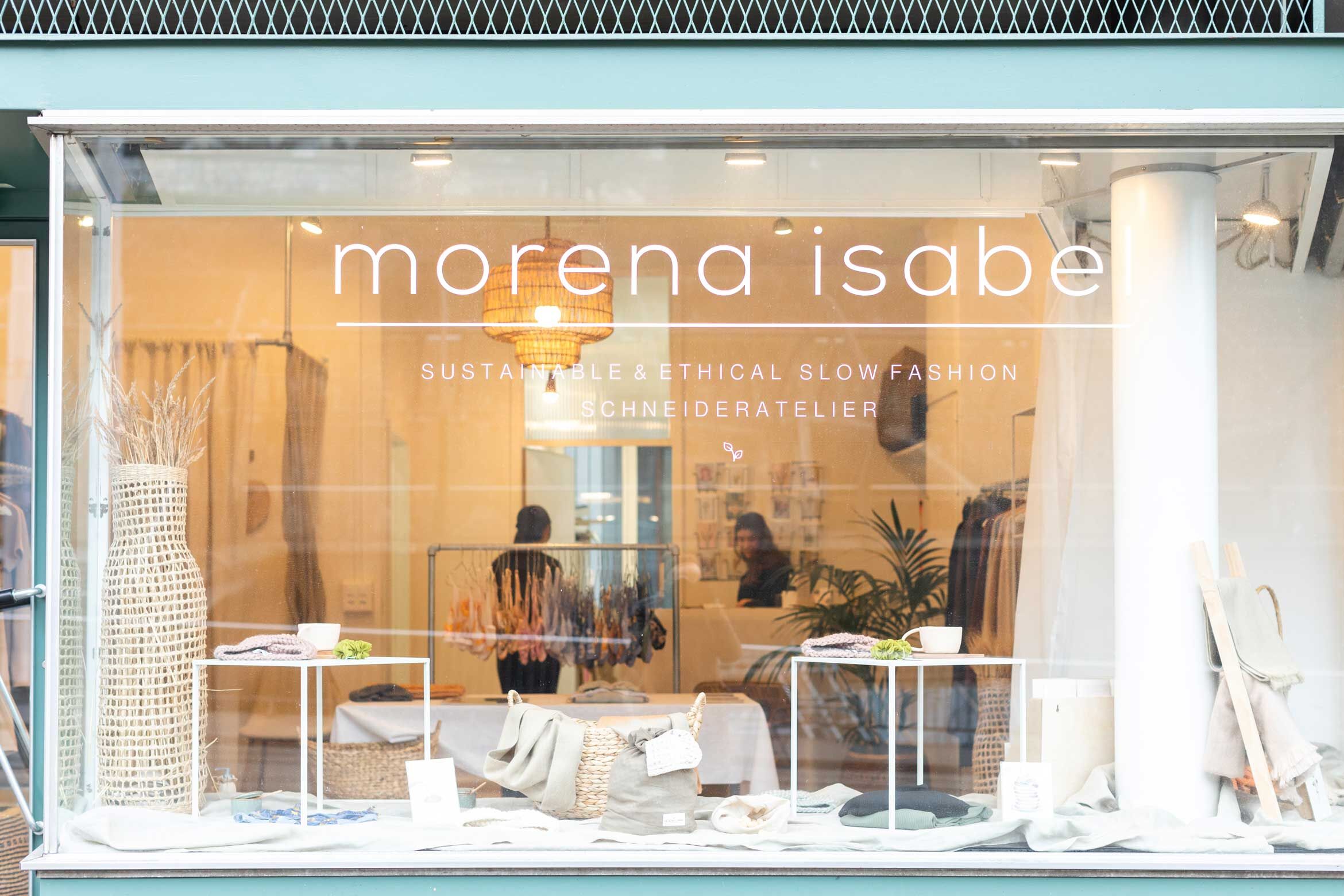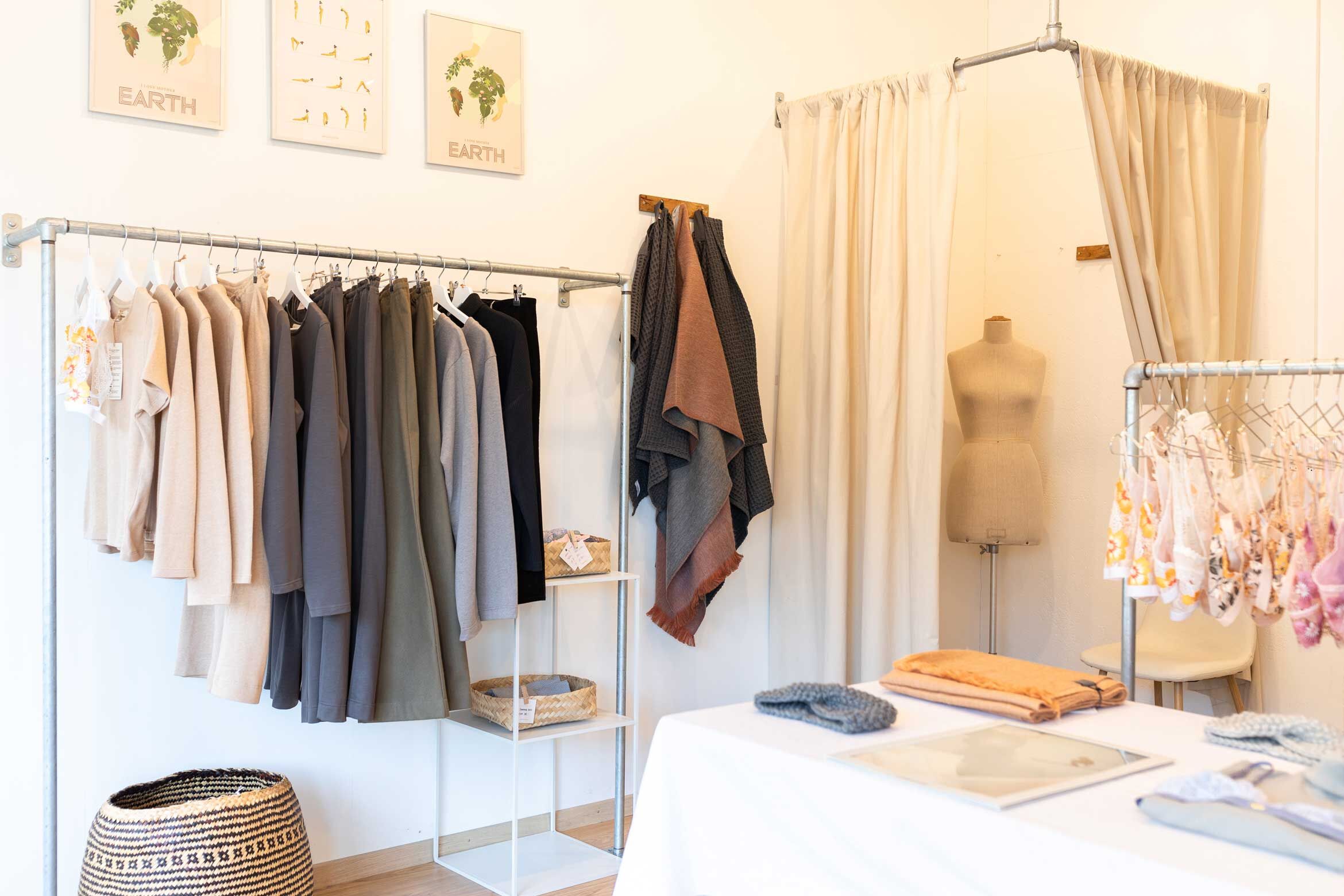 Clothes should be worn for many years.
'My customers really value that,' says Morena. Together with three employees, she creates the collection on Kreuzbühlstrasse where, right next to the Stadelhofen station, there is also a retail outlet. 'I love sewing, but I have less and less time to do it these days,' explains Morena. And that's because her Morena Isabel label is becoming increasingly popular: 'Demand more than doubled in the first two years.'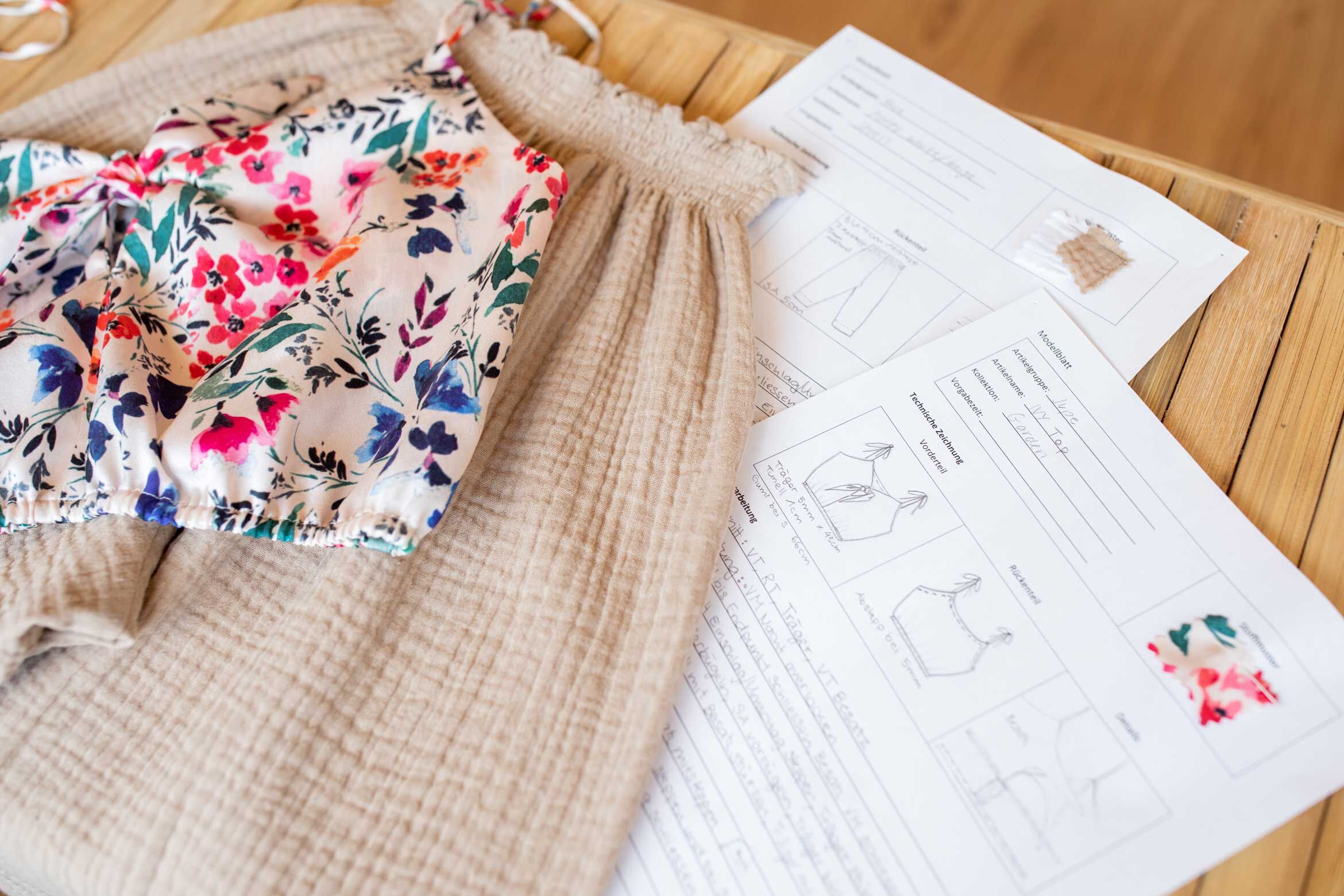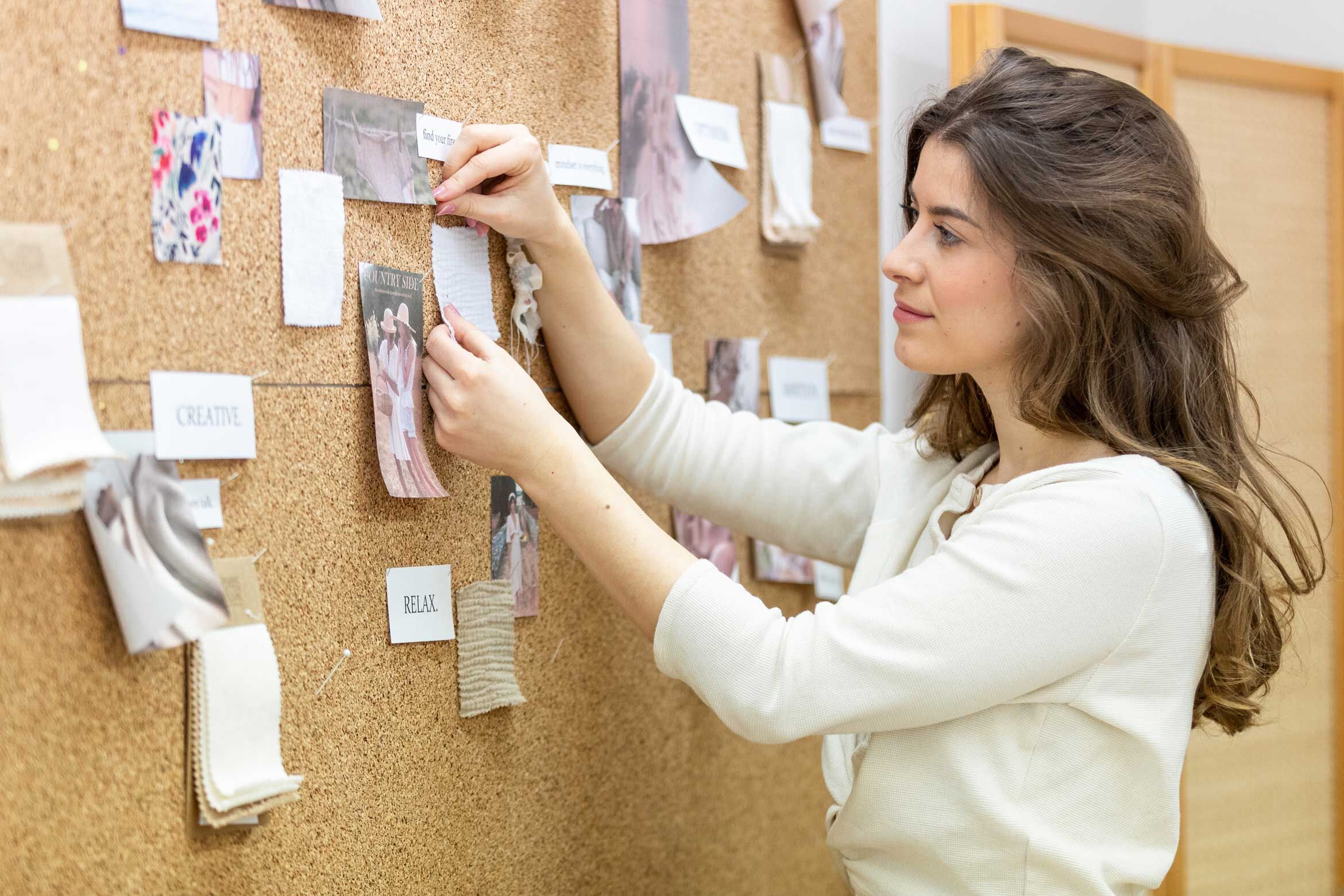 Morena feels like she always knew that she wanted to become a fashion designer. After finishing school, she completed a course to become a dressmaker. 'The training was very tough, but I learned a lot.' This included discipline and working with precision. Following this, Morena undertook further training as a fashion designer in Zurich. 'It was there that I first started dealing in more depth with the topic of sustainability.' Shortly after graduating in 2018, Morena founded her label Morena Isabel.
Today, Morena only works with environmentally friendly and sustainable fabrics such as Tencel and linen. But that does restrict the designer in some ways. 'It's rare to find patterned fabrics with this quality, for example,' she says. She designs her collections only after buying the fabrics. 'Otherwise, I might end up with designs that just can't be realised because I can't find a suitable fabric for them.'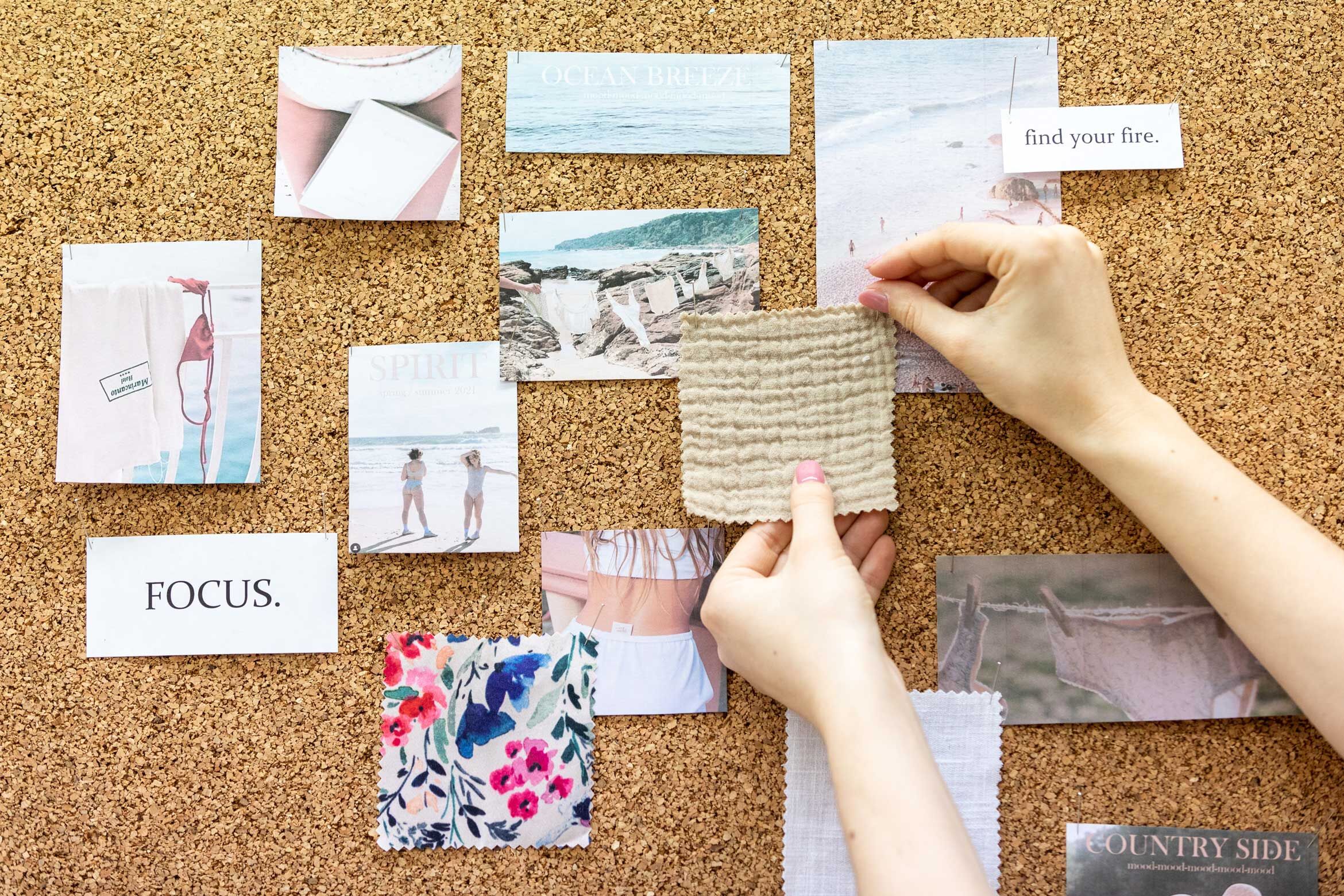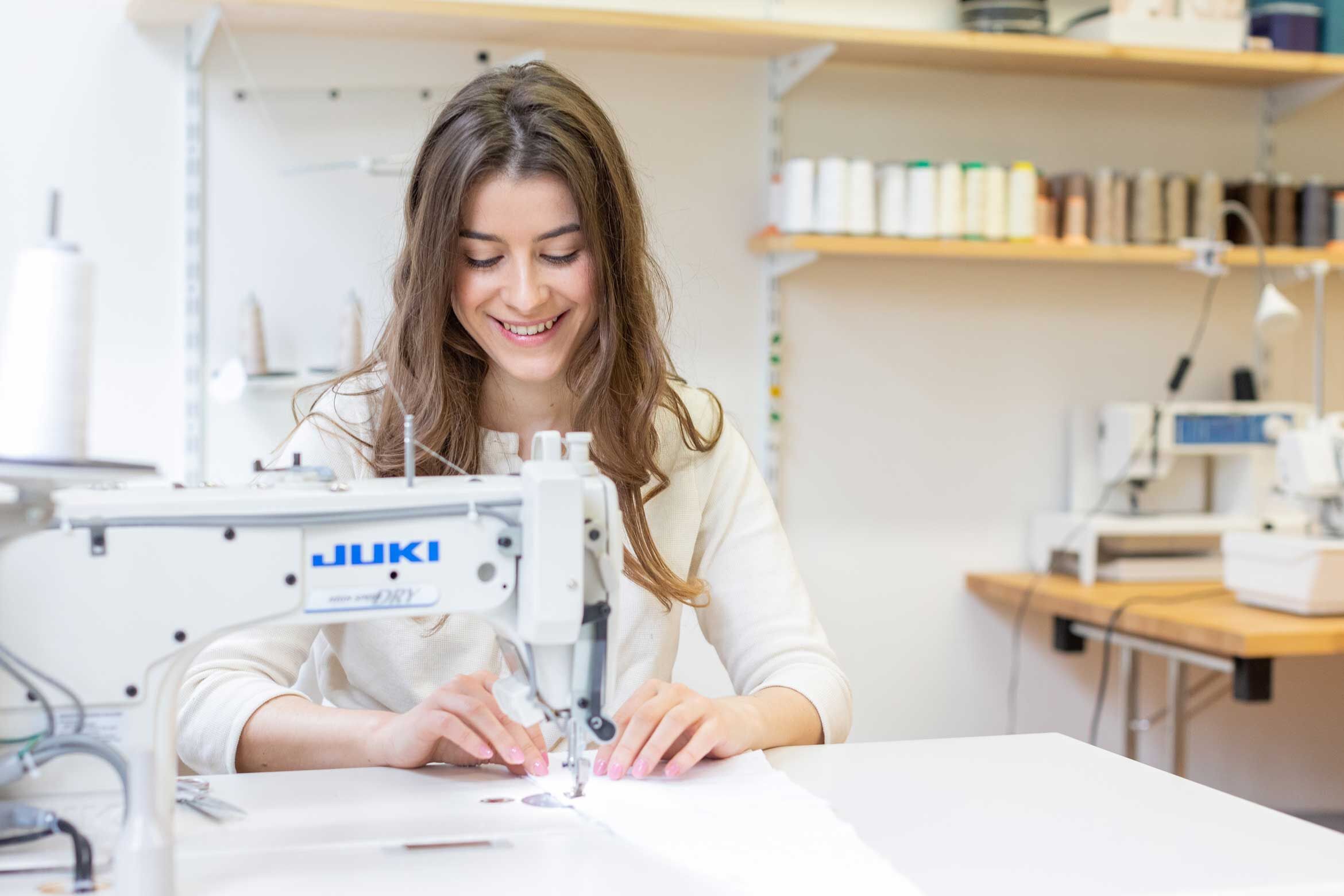 'My clothes aren't too expensive – fast fashion is just too cheap.'
Morena Isabel Rüfenacht
The Morena Isabel collections are understated and timeless. 'I want it to be possible for the clothes to go well together and to be worn for many years to come.' If a piece doesn't fit perfectly, Morena and her team will adjust it accordingly. 'This service is what makes us unique.' And it's particularly popular with her customers.
A diverse range of women buy Morena's fashion. There's the old-fashioned type of passing trade who stumble upon the shop by chance. Or the women in their mid-twenties who follow the label on Instagram. Sustainability is especially important to them. 'Some of them like to save up for one of my pieces,' Morena tells us. But the Zurich native makes it clear: 'My clothes aren't too expensive – fast fashion is just too cheap.'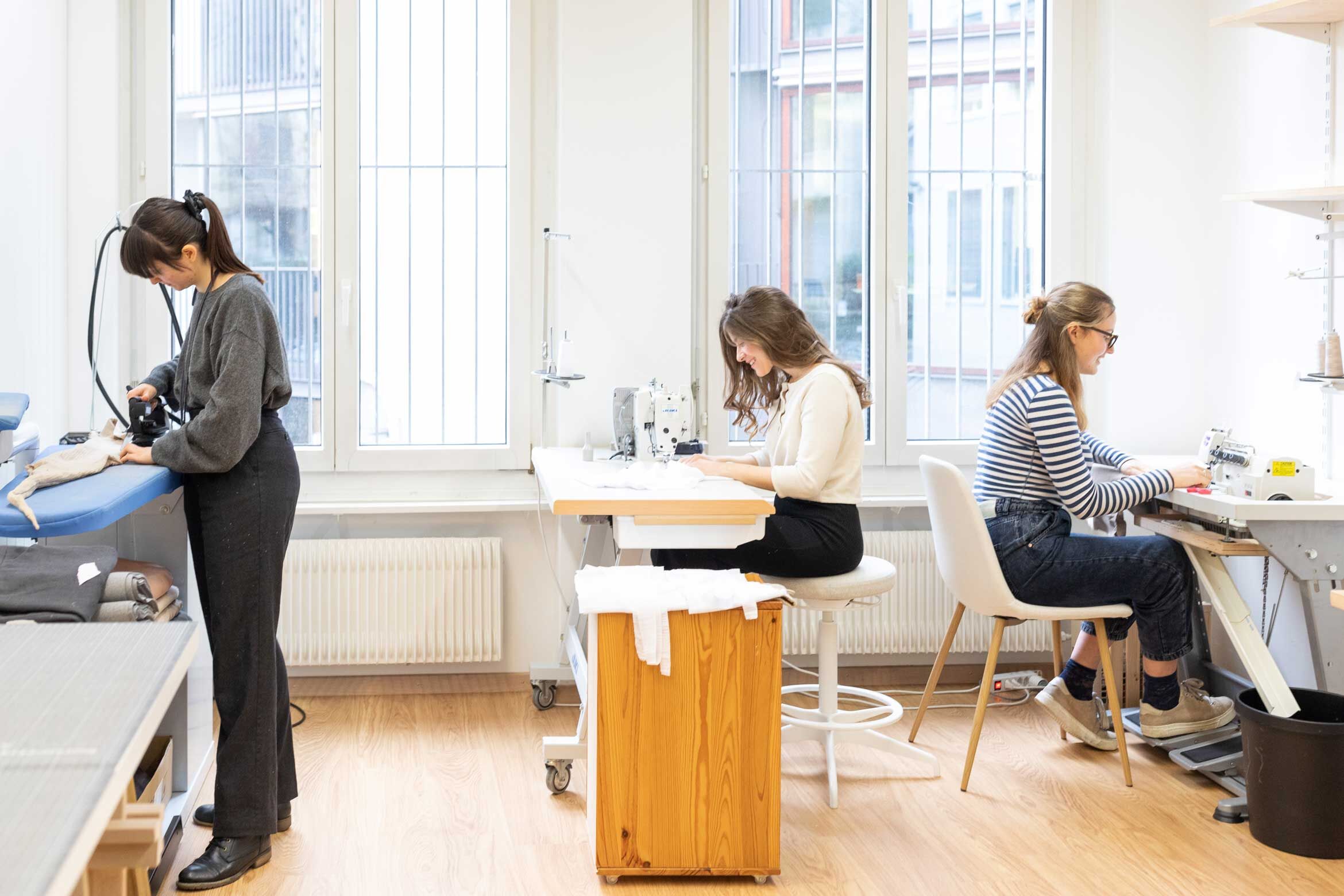 All items can be adjusted in the studio.
The other items that Morena sells in her shop are also sustainable and fairly manufactured. 'I find many brands on social media,' she explains. It's important to her that she offers her customer base a varied range of products. Some of them, like cups, are only available for a short time. Others, such as household textiles, are continually restocked.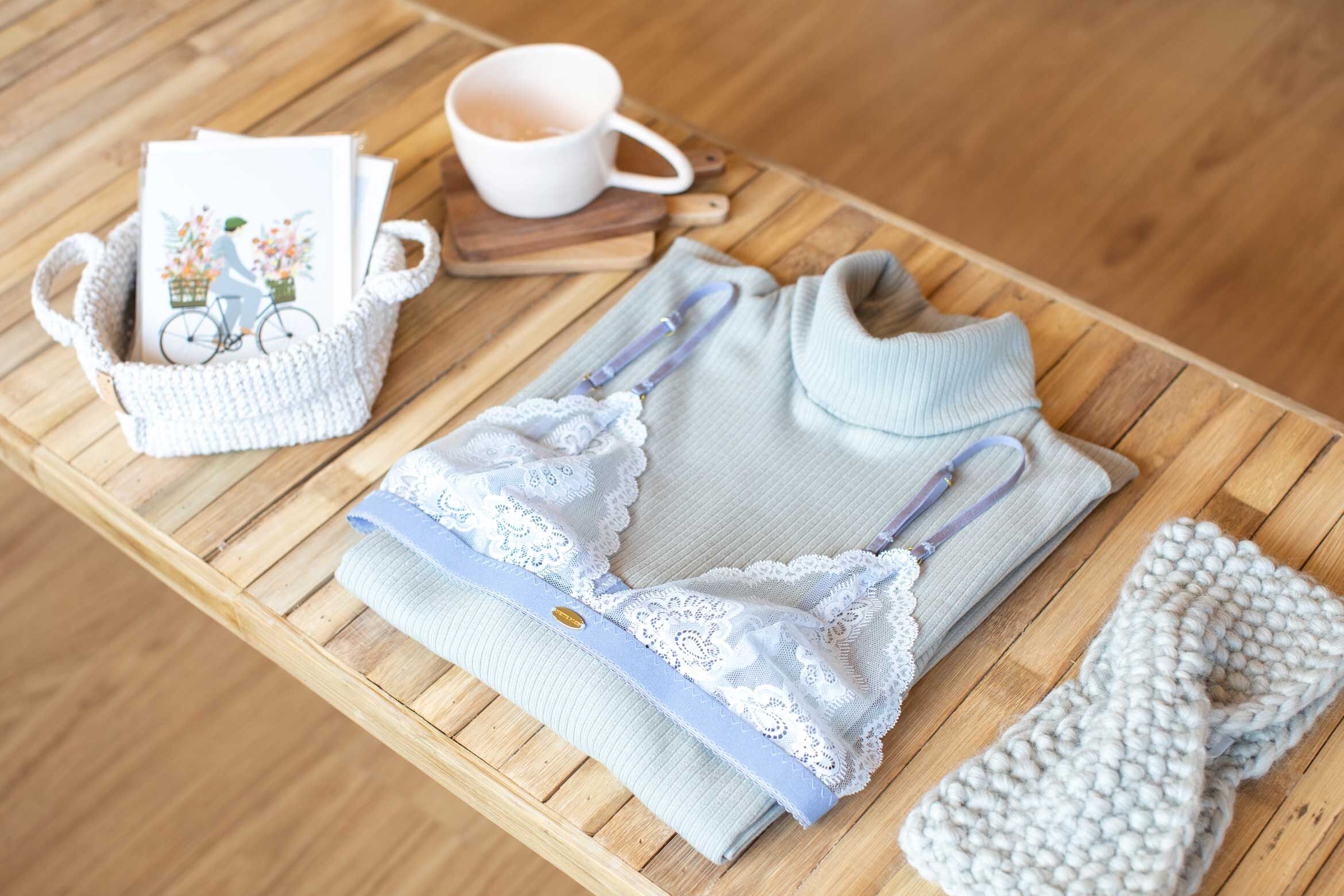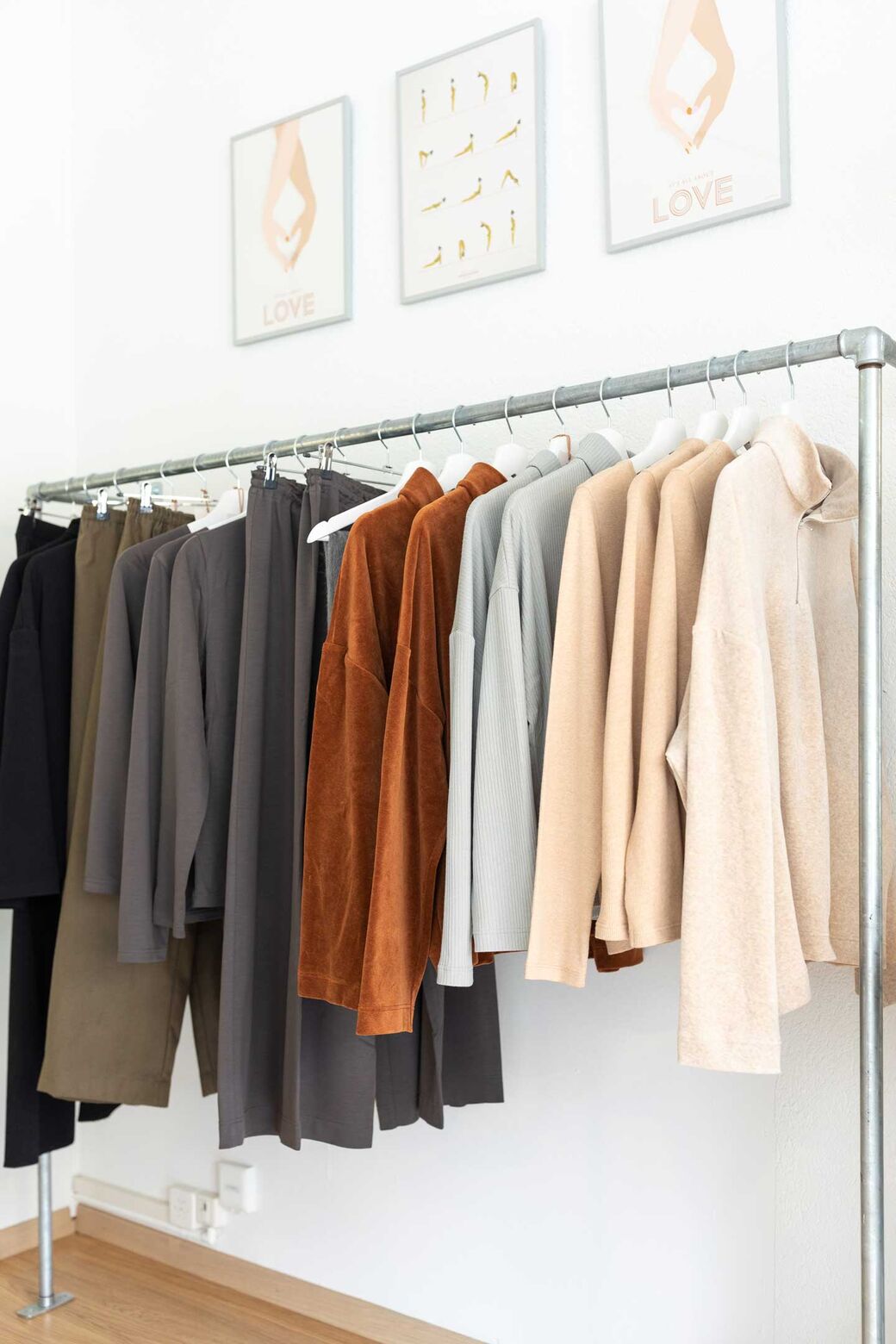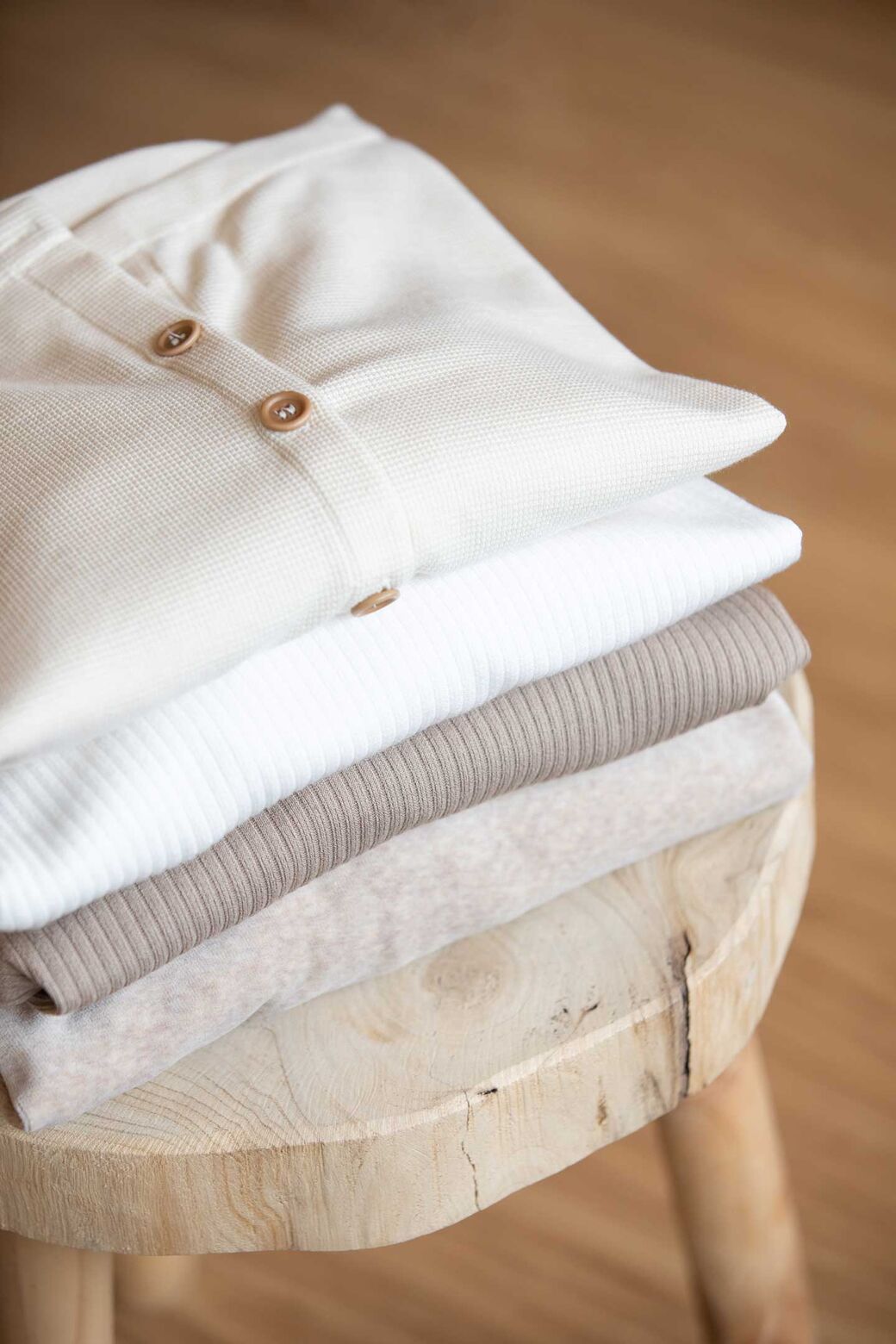 Morena's friends sometimes ask her whether she dreams of having her own fashion show, with models wearing her collections on a catwalk. 'I always say no,' comments Morena. 'I don't want to make clothes for one short show.'
Morena has never considered that she is very young to be running a concept store and a successful fashion label. 'It just feels great.' And because she can showcase other dressmakers, her job has a future – including in Switzerland.
Address
Morena Isabel
Kreuzbühlstrasse 8
8008 Zurich
Website
Opening hours
Tuesday to Friday, 12 pm – 6:30 pm
Saturday, 12 pm – 5 pm
View posts by interests, or use the proximity search and additional filters.
Try it out
.
Save posts as favourites – simply click on the heart symbol in the upper right corner of the post.