You can still advertise your event free of charge in the hellozurich events calendar! Thanks to our partnership with guidle, your events will not only be advertised on our website but also on other online channels. Once you have registered your event, you will see where else guidle is advertising your event free of charge. You also have the option of increasing your reach by booking an extended media presence.
As a registered user with your own account you can:
Edit existing ads
Copy previous ads so that it's easier to generate new events with similar information
Gather additional information (translations, target groups, discounts, videos, etc.)
Access the photo album
Publish your ads more quickly
Export your ads
At the bottom of this page you'll find all the links you need to get started with guidle, plus contact details. If you would like step-by-step instructions on how to publish your event with guidle, check out the detailed User Manual.
Q&A
Do I have to open an account with guidle?
We recommend setting up an account because it has several benefits: you can create events, edit them later and save them as a draft before publishing. You can also see an overview of your events and where they have been advertised. Alternatively, you can register your ad by filling in a form, then guidle sets up an account for you. Once you have created a password you can access your account to edit your events. You can find all the options for registering your event here.
Can I still publicise my events on hellozurich free of charge?
Yes, you can continue to advertise your events free of charge on www.hellozurich.ch. If you want an event to appear on other media channels, guidle offers five free advertisements per year with its integrated 'Media Service small' package. You only need to pay for the 'Media Service medium or large' service from the sixth advert or if you want your event to be publicised on more channels.
When and where is my event published?
As soon as an ad is published, it is distributed to the most appropriate media, including hellozurich. This process depends on the location of your event, its theme, and the Media Service used. Log in to guidle to check the Media Monitor, which tells you where each ad has been published.
What should I do if I have a problem?
If you have any questions or problems, please contact the guidle support team (phone and email address at the bottom of this page). You can also check our FAQs here.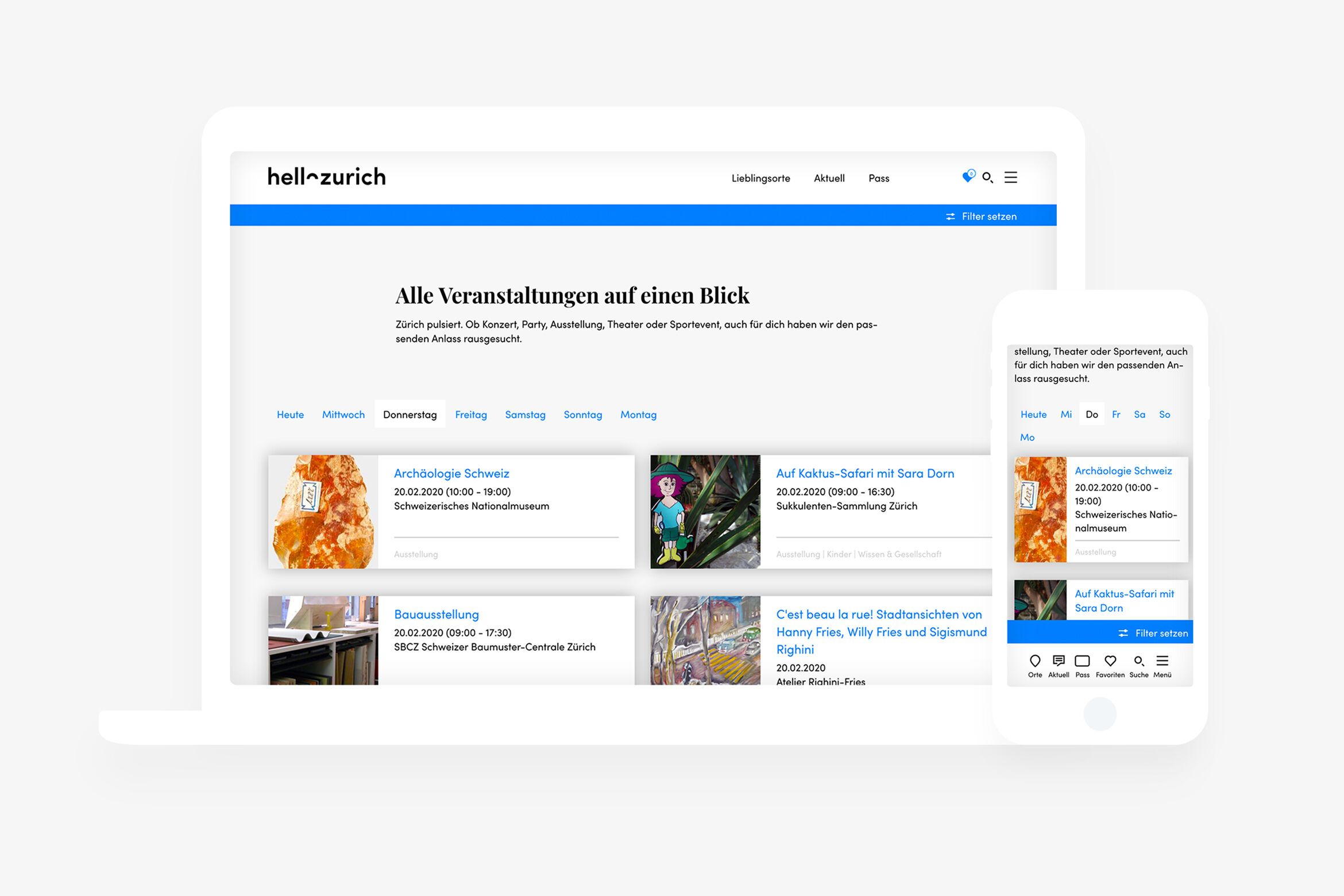 View posts by interests, or use the proximity search and additional filters.
Try it out
.
Save posts as favourites – simply click on the heart symbol in the upper right corner of the post.