The shorter the days, the greater my desire for champagne. While I sometimes enjoy Cava or Crémant during the year, it should be the cultural treasure from northern France's chalk soil around the holidays. And it looks like champagne is currently experiencing a renaissance among many connoisseurs.
Recently, there have been increasing signs that the wines from the world-famous Champagne region are experiencing another heyday. Creative director and brand expert Dan Roznov aka Champagne Spy recognised the trend early on and launched the Champagne & Friends event series on the topic. For the past five years, he has been bringing together numerous champagne houses (more than 30 at the big events) with wine lovers and sommeliers, and with great success: only those who are very quick can secure a ticket. Dan Roznov: "My aim is to revive the local champagne culture and to introduce wine lovers to the incredible variety of champagne in a relaxed setting.
'I think life is too short for Prosecco'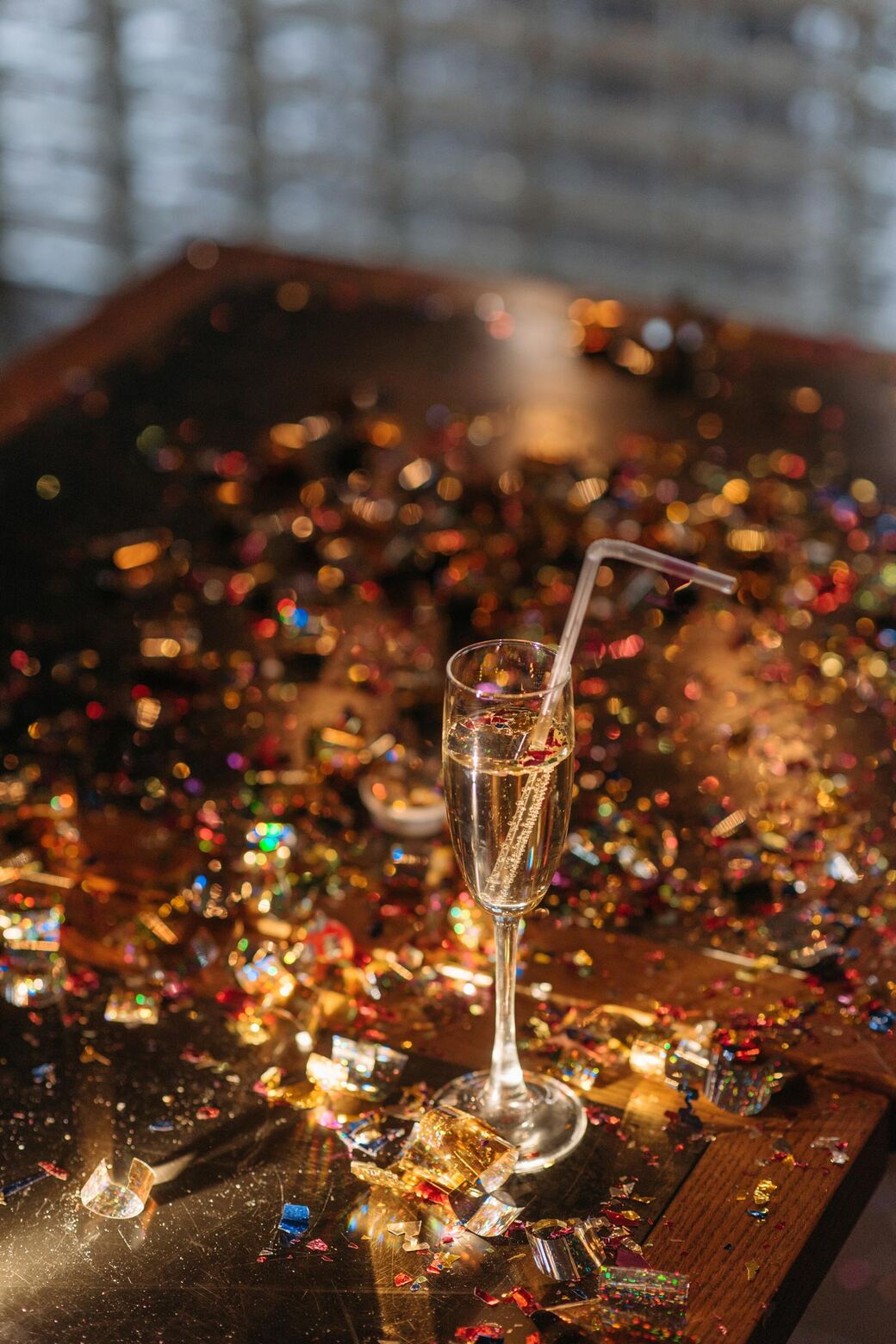 The event series conveys champagne culture across the entire spectrum: from small-production vintners' champagnes to prestige cuvées from global brands such as Charles Heidsieck, Bollinger or Billecart-Salmon. Since Roznov has been organising his events, my fellow connoisseurs regularly fill their Instagrams with great bottles - at the beginning of December, I was finally there, too, and there were indeed exciting products to discover (for example, the Telmont, newly owned by Rémy Martin, which scores with sherry notes, or the very vinous cuvées from Domaine Vincey, to be found at Altglas in Bern). With his verve, Roznov has helped to make champagne much more hip again as a theme in Zurich than it already is. "Our champagne lifestyle is relaxed, far removed from old-fashioned, elitist, stiff-tie behaviour," says the marketing expert. This is how you attract a younger audience. "Champagne is an everyday luxury that has become more accessible and understandable. One more reason to treat yourself to a glass more often - I think life is too short for prosecco."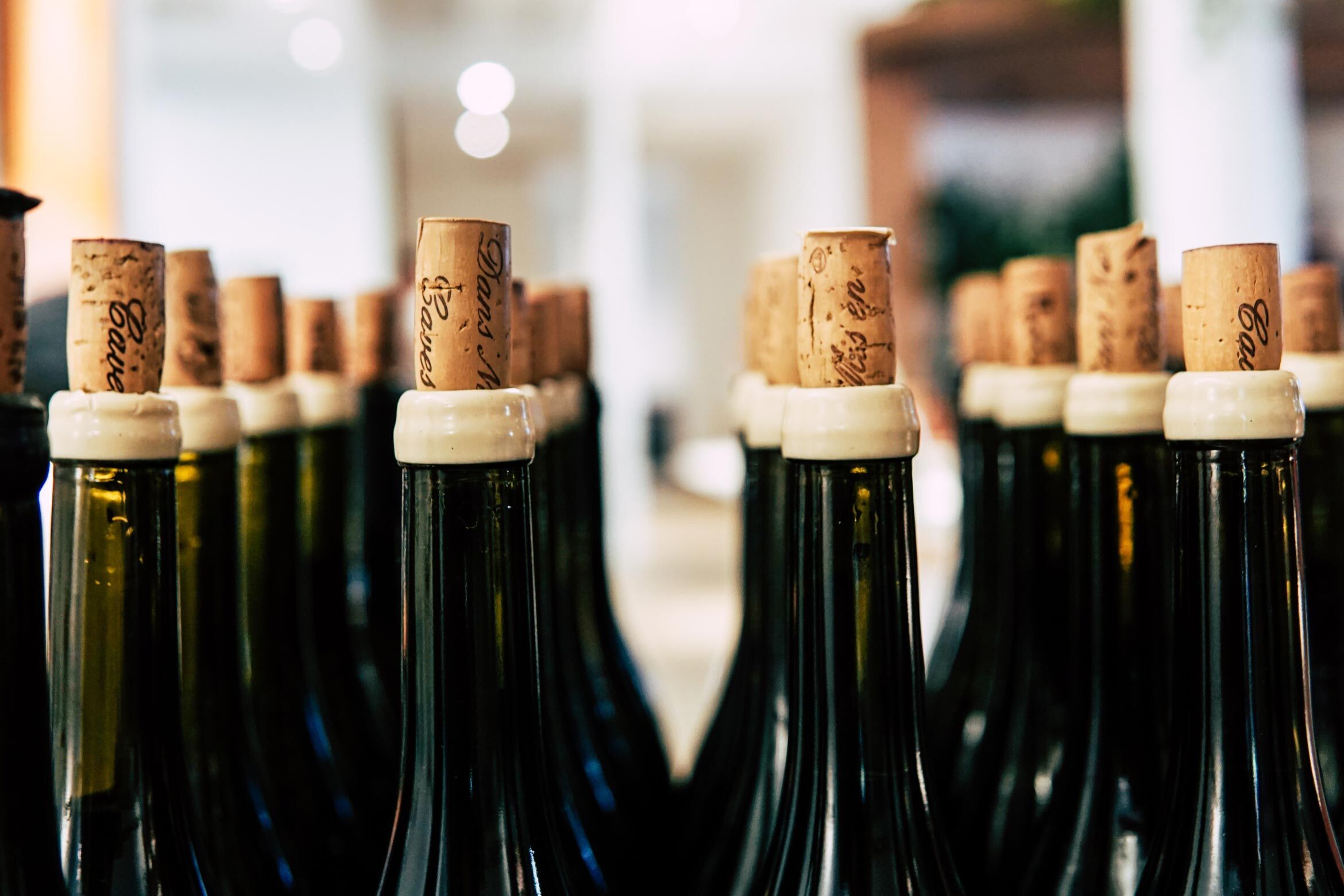 A new, small trade is launched.
The four founders of Les Bulles, a new, small wine trade that recently celebrated its launch event in the noble Signau House, have also sensed the trend towards fine bubbly. Input regarding producers comes from co-founder and expert Dominik Betschart, whose Blötlerli-related thirst for knowledge can be followed on Instagram under @champagnegreenhat - he visits dozens of wineries in Champagne every year; Dirk Hany from Bar am Wasser is a founding member and represents the gastronomy. He always has a great selection of bottles on his menu. The lawyers Michael Sutter and Florian Schmidt-Gabain (known from various gourmet events and as a competitor of Anne Keller, who has since sadly passed away, for the presidency of the Zürcher Kunstgesellschaft), who are also co-founders, see themselves as accomplished connoisseurs.
"We want to supply about two-thirds to private customers and only one-third to the gastronomy sector," Florian Schmidt-Gabain describes the vision of Les Bulles. "The vast majority of our producers are completely oversold. In order to get any quotas at all, we had to convince them that we are just as passionate as they are," says Schmidt-Gabain. Only the producer André Jacquart, with 100,000 bottles a year, is in a somewhat larger segment. Les Bulles has already been successful in selling to the gastronomy sector and has won the Dolder Grand Resort and Igniv in the Marktgasse Hotel as customers, for example. "Champagne doesn't have to be brand luxury," says Schmidt-Gabain - "we sell vintner champagne that is handcrafted by the winegrowers we personally visit and select.
These people live for their soils and for honest products.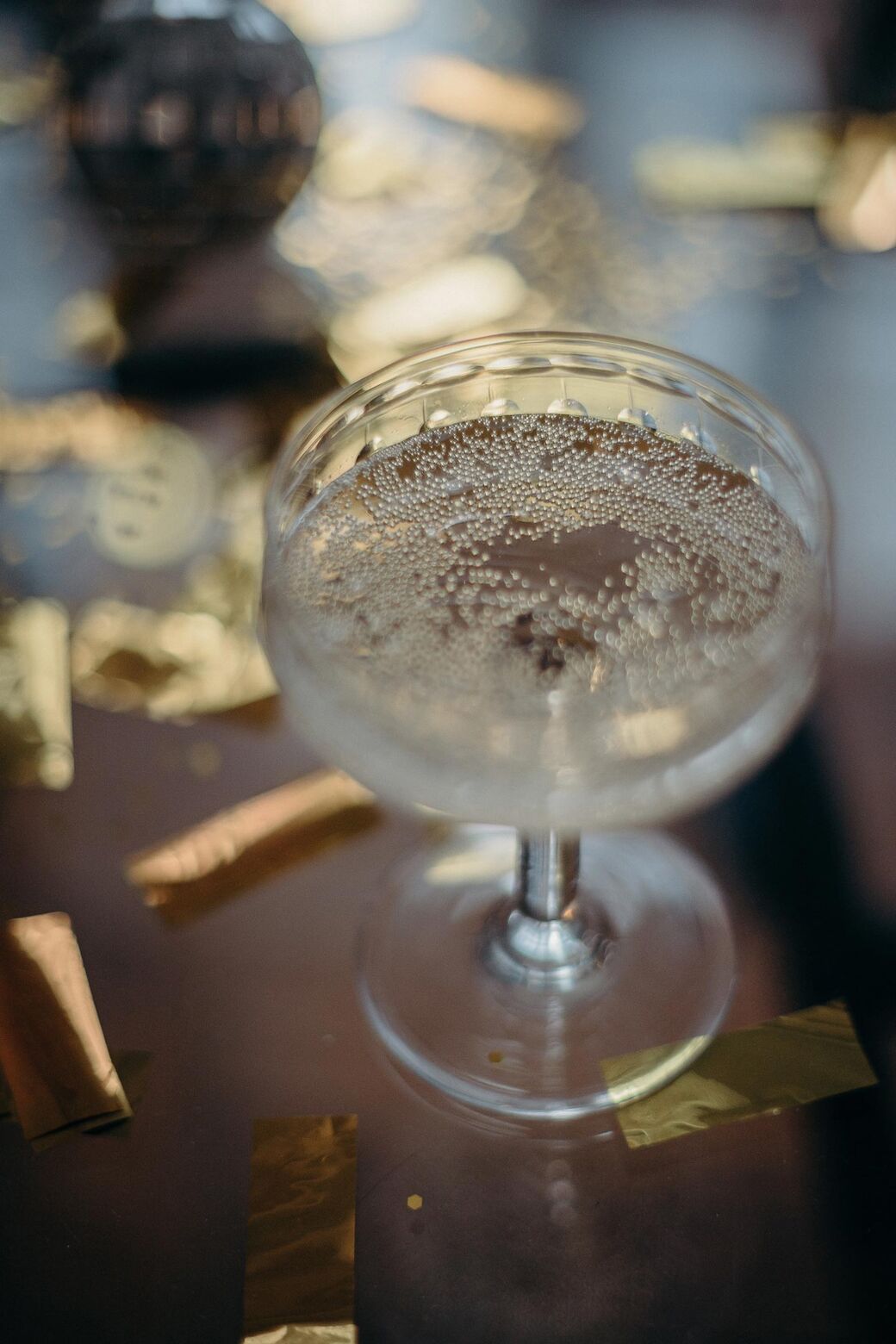 Their wines reflect their respective characters and are pure agricultural and artisanal products". These people live for their land and for honest products, which in many cases have been brought to market for years without dosage, i.e. without additional fining through a blend of wine and sugar, the liqueur d'expédition (shipping liqueur, sounds silly already). By the way, winemakers' champagnes are defined by the fact that no foreign grapes are bought in - something that is not at all self-evident in the industry that produces over 300 million bottles a year. Jurist Schmidt-Gabain has an erotic relationship to champagne as well as to language, which unfortunately makes it impossible to resist his recommendations. You can read more about the culture of the tasting note next year.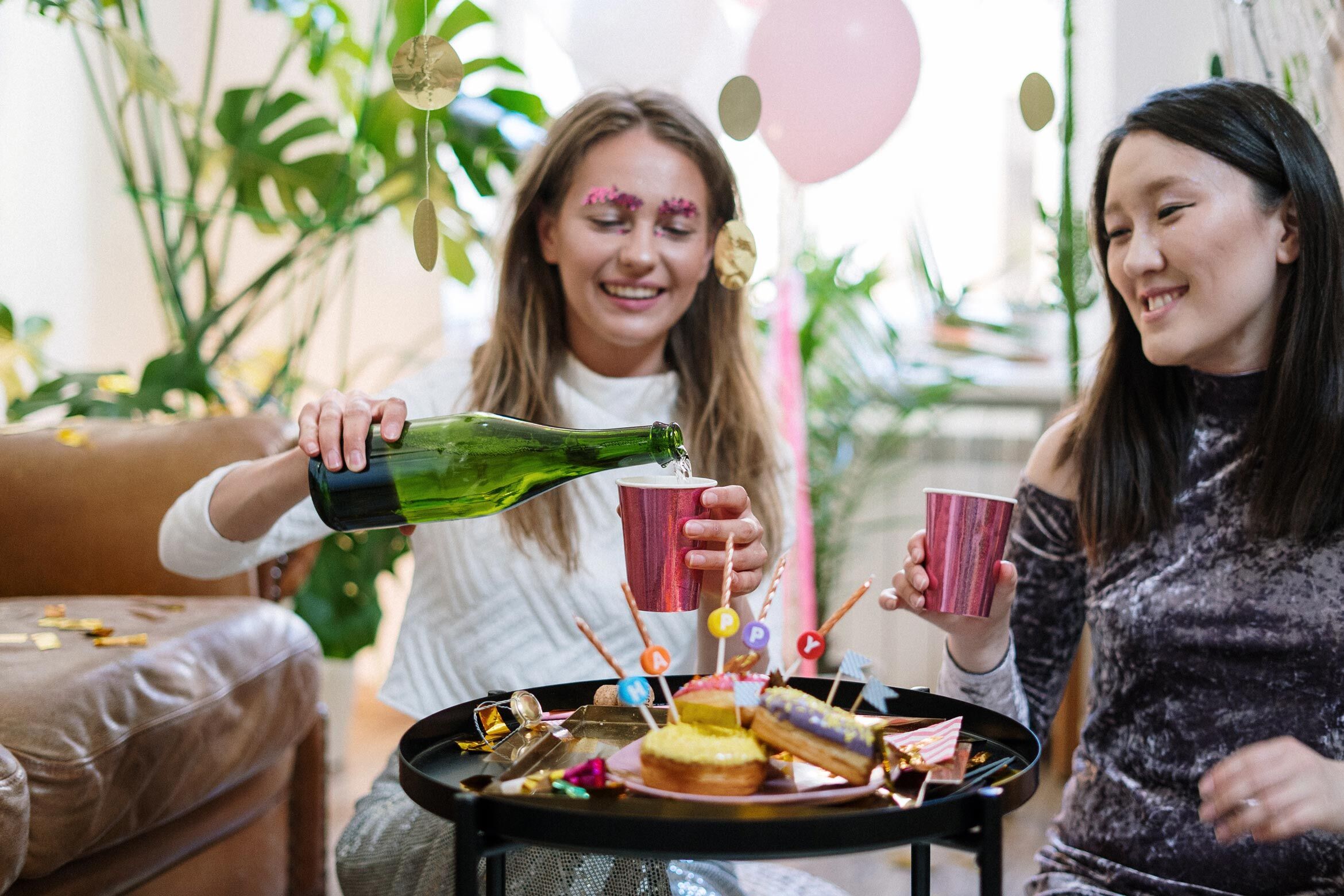 About champagne outside the home and in the glass
Should you drink champagne out or at home? Well, champagne in the bar usually feels too expensive for me; the noise and presence of other people and their countless perfumes in the air distract me from the concentration that should be given to a good bubbly. At home, on the other hand, where I can take the time to make a few notes or drink with friends, the champagne takes centre stage and can be honoured with a round of shop talk.
I think champagne is too expensive for a meal in a restaurant; if there is something to celebrate, it may be acceptable as a gesture. And yes, we all know it: there are plenty of people living in and around Zurich who don't care about spending four-figure sums per person on the Dolorosa on an evening. Who would blame them if they then order the horny stuff? I don't judge.
No matter where you drink good champagne, you should always avoid cüpli: Champagne is good wine, made by hand and with love, and it belongs in a wine glass so that you can perceive its bouquet. I use the Gabriel glass at home, but an expert told me that it has too many mousse points and that the carbon dioxide escapes too quickly; according to my colleague Wolfgang Fassbender, you should go for glasses by Lehmann, and he also dropped Zwiesel, Grassl and Reto Zünd as further recommendations. Well - here a design question comes into play, because very bulbous wine glasses are not suitable for drinking standing up. You should bear this in mind when you welcome your guests with champagne and don't sit down straight away. Or just hand out the really cool frothers when you sit down.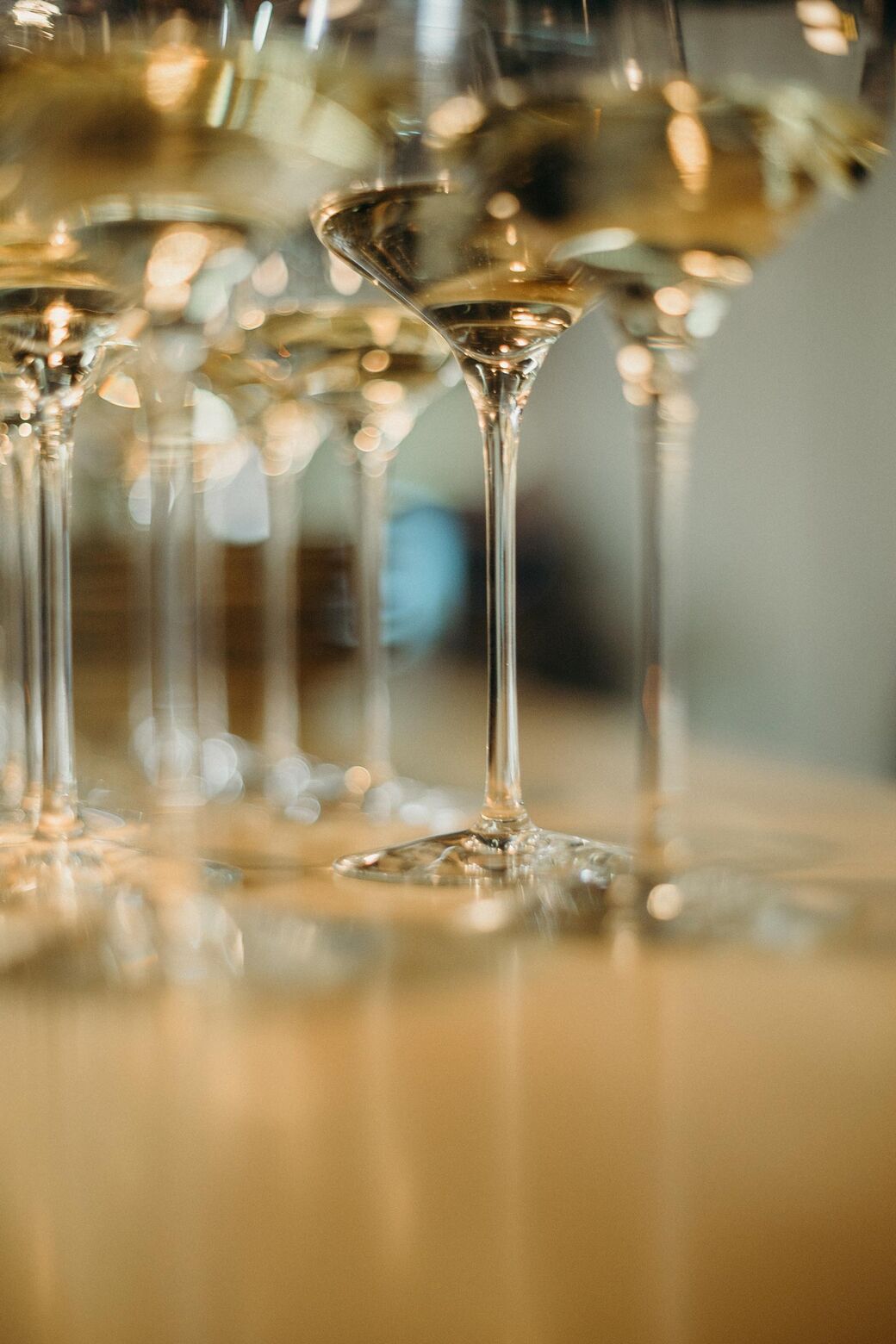 A few tips without claiming to be exhaustive
By the way, you can also find great vintner champagnes at Zürcher-Gehrig, a traditional champagne merchant with over 100 years of history. In contrast to the elaborate brochure of Les Bulles, the notes on the products here are rather brief. So I'd best quote myself - on Dosnon's Réserve Noire I noted: "On the nose, apple skin, wild strawberry, rosehip, rosebud notes, bread dough, very pure. On the palate, citric freshness, very juicy flow, finishing with stony dryness and a tart reminder of quince juice". Or to the Égly-Ouriet Grand Cru V.P: "Sunlit limestone, grapefruit zest, peach juice, crisp grip, Britzelnd-electric, millimetre-precise acidity".
I also like to buy champagne from Brancaia, where the famous Drappier can be found. Its Brut Nature offers an excellent price-performance ratio. The wine shop Boucherville on Kinkelstrasse also has a great assortment of cool and unknown vintners' champagnes. And Smith and Smith in the Binz quarter has, in addition to the great brand Billecart-Salmon, with which the guests of the Zurich Film Festival toast, also a vintner's champagne at the start, which I find recommendable, the name is Fleury.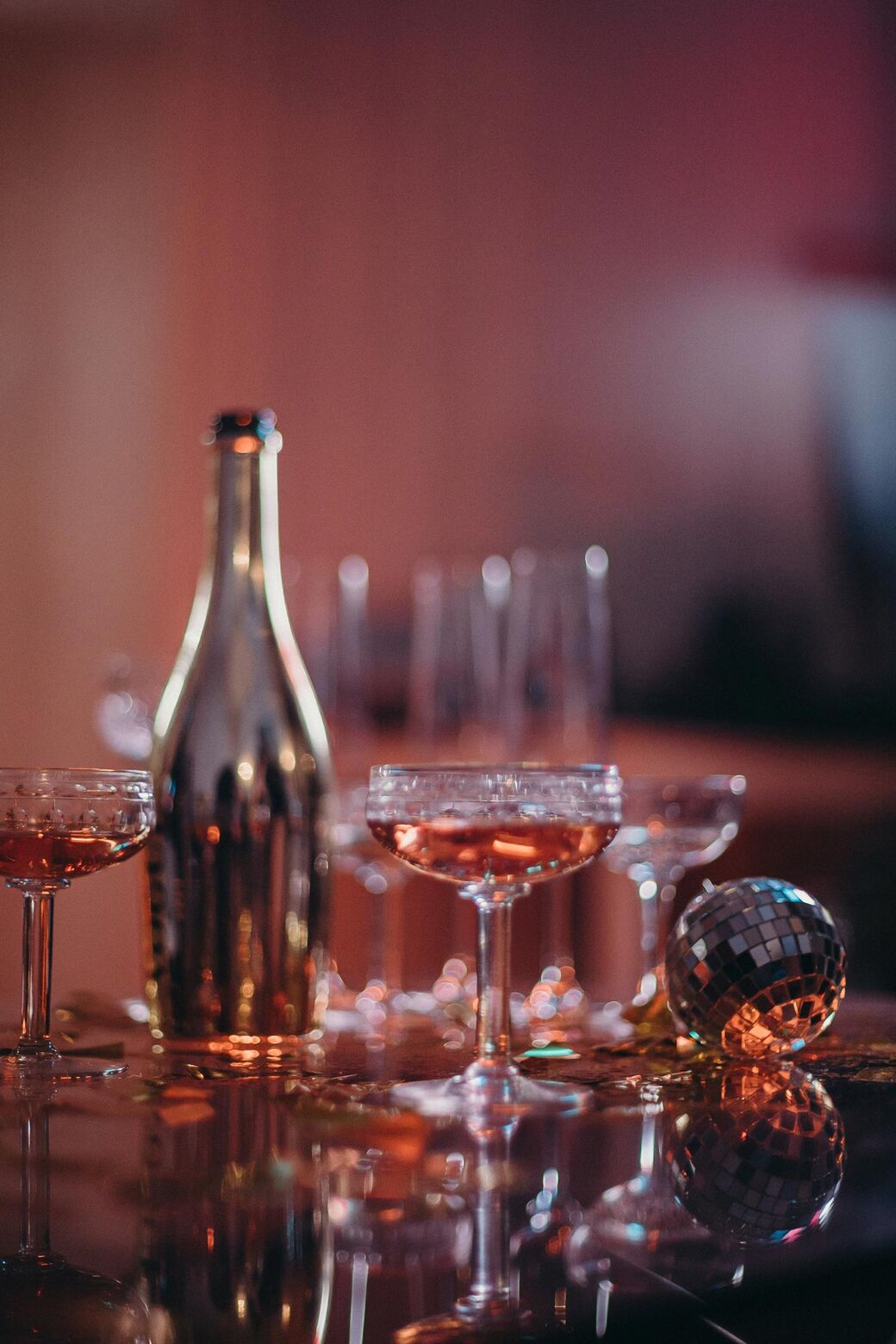 'Small cultivation area. Very much competence'
Summary: Champagne is wonderful to drink and exciting to explore because a great deal of expertise has been built up on a small growing area and the individual products are often fundamentally different. And if once a bottle should not be so much fun - that would still be reason enough to open another one soon.
Thanks for reading!
I hereby close my culinary magazine for 2021 and wish all readers happy holidays and a good start to 2022. Thank you for reading! See you again, I'm looking forward to it.
View posts by interests, or use the proximity search and additional filters.
Try it out
.
Save posts as favourites – simply click on the heart symbol in the upper right corner of the post.