In the late autumn of their existence, the legendary Zurich band Baby Jail surprised their fan community in 2014 with a hymn to Schwamendingen. Composer and author Boni Koller on excellent sausages and praise for his hometown.
Cities are constantly changing. Kreuzberg used to be the ultimate, then Prenzlauer Berg was trendy, then Neukölln at some point. Yes, and Williamsburg was still around. And today? Maybe Schwamendingen in the north of Zurich soon. As a precaution, Boni Koller, the man to whom we owe songs like "Tubbel Trophy" by Baby Jail, "Ohni Znacht is Bett" by Schtärneföifi or "Summer" by the Revolting Allschwil Posse, has already written an anthem.
Es heisst, es seg stier da, es müesi meh Schmier ha und weniger Goldchettä/
Debi isch es einfach chli lüüter als z'Leimbach und gletter als Altstettä
'I think of the idyllic Ziegelhütte.'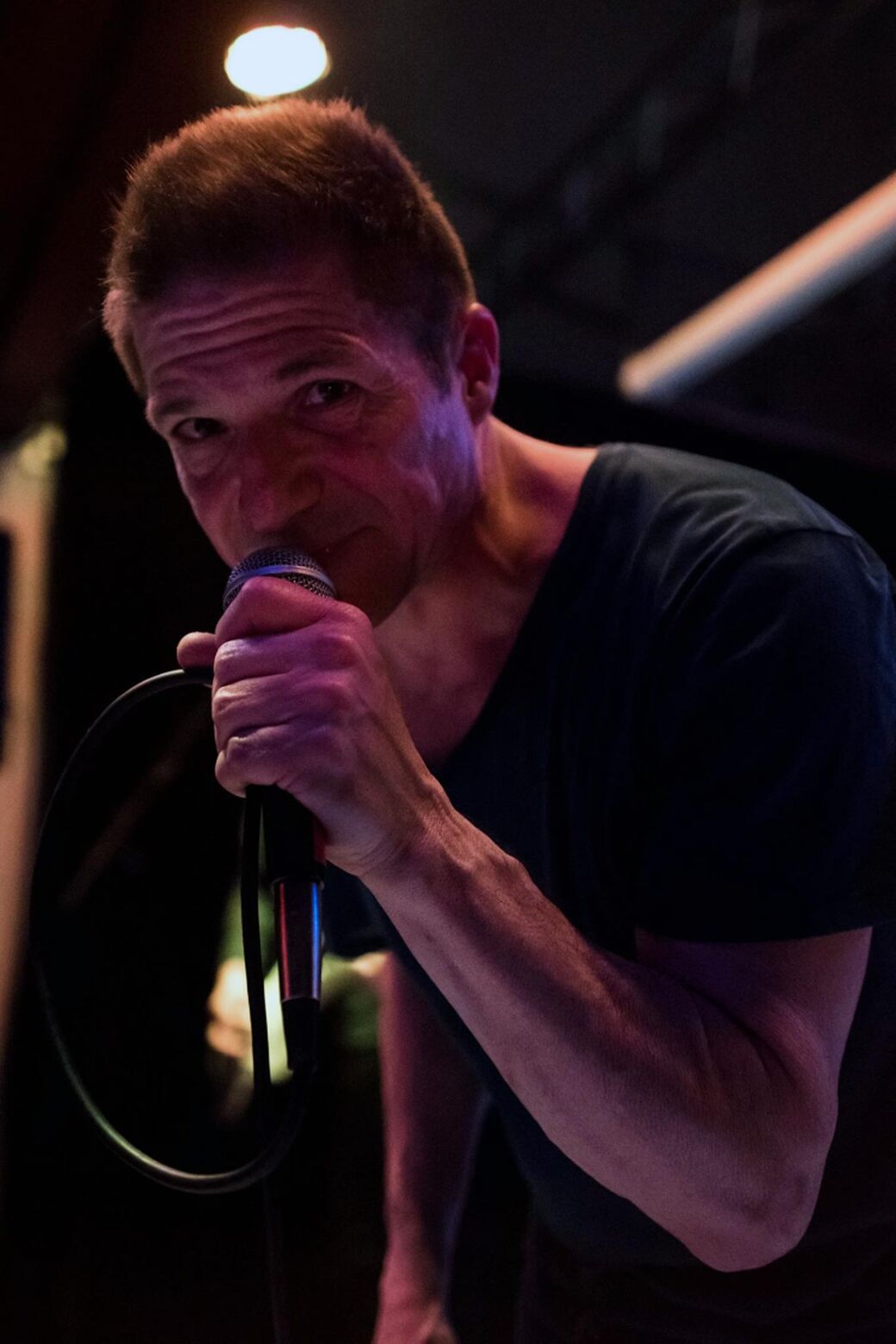 I always spell Schwammendingen wrong. But the neighbourhood has nothing to do with Sponge Bob and blackboard cleaners. When I realise that again, I think of the Ziegelhütte. What's the first thing you think of?
Boni Koller: I'm the same as you: the first thing I think of is the idyllically located Restaurant Ziegelhütte. But right after that comes the motorway and then the tram tunnel from Milchbuck to Schwamendingen.
Schwamendingen is a buffer zone. A protective shield against Dübendorf. Without Schwamendingen, the military airfield would be in Irchelpark. But of course also Madonna or the Stones. So there are arguments for and against. Which ones outweigh the others?
I actually believe that the positive aspects outweigh the negative. Apart from that, I don't care about military aircraft and gigantic concerts.
Niemert regt sich uuf, wenn'd Schiibä zitteret,
es isch dänk nummä es Flugzüüg oder es gwitteret.
Your song "Schwamedinge" appeared on the album "Grüsse aus dem Grab" from 2014. How did it come about? On a veranda on the Ueberlandstrasse?
The idea came to me because a concert by Baby Jail was coming up at the Ziegelhütte. I wanted to have a special song for that evening. And the age-old "Z'Schwamedinge isch Chilbi" was a bit too worn out for me.
Have you ever performed the song in the end zone? And in general, of course: How did the Schwamendinger react?
Of course we played the song with Baby Jail at the concerts in the Ziegelhütte. In February 2020, I was also invited to perform it as a guest with the "Schwamedinger Stars" around the Ruosch brothers. The audience at the Schwamedinger Huus restaurant was mainly made up of older people from the neighbourhood. They seemed to like it.
Zum chli go gröhlä und d'Lampä go öle, muesch nöd bis is Dörfli gah/
en Eggä zum Tanzä und eis uf dä Ranze, das chasch au scho z'Stettbach ha.
… und wänn dä Radio kaputt isch, cha mer singe.
The windows shake, the trams stop running - is it really "gletter als Altstette"?
I maintain that there are nice and somewhat less pleasant corners in both Schwamendingen and Altstetten. However, as a cyclist, both neighbourhoods are too remote for me to live in.
… und wänn dä Radio kaputt isch, cha mer singe.
Short break from Züri Nord: What are you working on at the moment? And: What kind of songs, what kind of music are you creating at the moment?
I'm working on new songs for my duo Linx & Lechz with Nico Feer, and I'm also writing my second children's novel.
The Tired Turnips and N'Sync have disbanded, Robbie Shakespeare is dead, Charlie Watts too. What about Baby Jail?
Baby Jail have even disbanded twice: once in May 1994 and a second time in December 2017 after about 70 reunion concerts.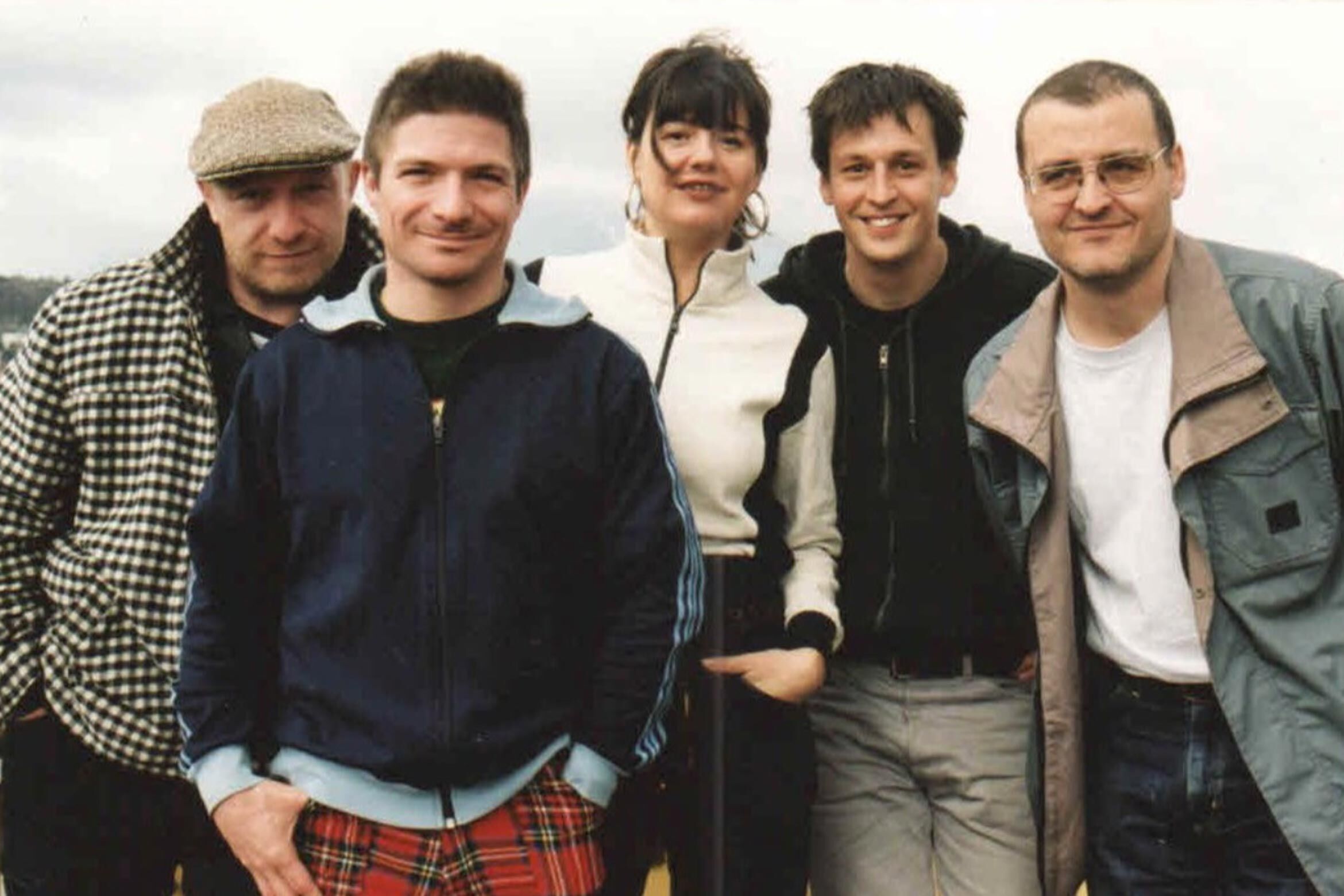 What is your favourite Züri hit and why?
There are quite a few, but I'll choose "Züri brännt" from TNT in a nutshell.
Will you still tell us a few more that are dear to you?
Sure: "Eusereine chönnt das au" by Margrit Rainer, some of the "Kleine Niederdorfoper", for example "Mis Chind" or "De Heiri hät es Chalb verchauft", "Züri Punx" by Sperma, "Paradiesli" or almost anything by Tabbis Nukkerli and "Nie usenand gah" by Elijah Salomon.
Does the city actually appear in your children's songs?
Several times. The Schtärneföifi songs "Züritüütsch", "Why is Züri so popular?" and "Z'Züri im Tessinerchäller" are all shameless praises of Züri, and that's just the tip of the iceberg!
And quickly back again. "Schwamedinge" is a proper anthem. Has it ever been used as such? By the Schwamendingen gymnastics, volleyball or football club, perhaps?
I only know of one scout group that sings the song occasionally.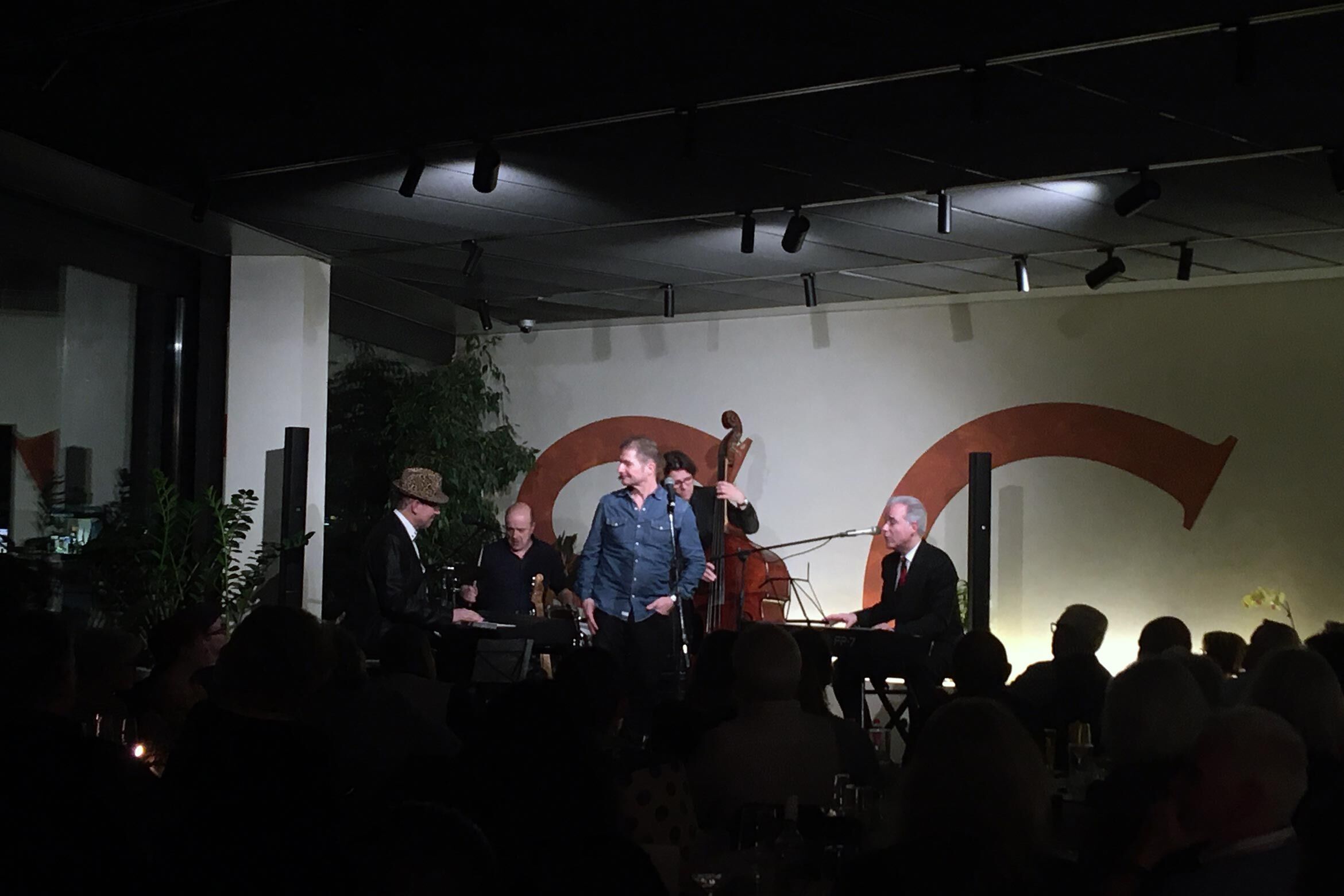 'After all, a quartier doesn't even need unequivocally positive qualities to get an anthem.'
I'm asking for a friend - zero connection: Would there actually be songs you could write about Witikon or Höngg?
Of course that would be possible. A quartier doesn't even need clearly positive characteristics to get an anthem. Our "Schwamedinge" is valid proof of this.
The most legendary lines "Es git Würscht im Gartä, mer mues nöd lang wartä, wänn mer en Rugel will/Dä Jürg und dä Hugo, dä Türk und dä Jugo händ alle en Chugelgrill" seem to be based on years of field research. Can the Schwamendingen sausage deliver?
I'm not a regular customer at Schwamendingen butchers, but I'm a guest at the Ziegelhütte from time to time. And there the sausage can definitely do the trick, even if I don't know where it's made.
Last question: Where do you actually live?
I live in district 5 near Limmatplatz.
View posts by interests, or use the proximity search and additional filters.
Try it out
.
Save posts as favourites – simply click on the heart symbol in the upper right corner of the post.