Never Stop Reading
Nora Schwyn and Denise Zumbrunnen manage a bookshop for art, architecture, design and photography in the middle of Zurich's old town.
'It's supposed to be a meeting place,' says Nora Schwyn. She and Denise Zumbrunnen are the managers of a bookshop that is located on one of the most famous streets in Zurich: both Büchner and Denise used to live on Spiegelgasse – and Dada was born there in 1916.
Those who hurry down Spiegelgasse probably walk straight past the command to 'Never Stop Reading' that is imprinted in simple and large letters on one of the shop windows. Those who are just having a leisurely stroll will notice the lettering – and will probably be enticed into the shop. Inside they will discover a surprisingly large space, which is unusual to see in an old town: the bookshop Never Stop Reading is housed in a former butcher's shop.
The walls are still covered with tiles. Some at waist height are chipped and full of cracks. 'This is probably where the butcher's table was,' says Nora Schwyn. She has managed Never Stop Reading since it opened in 2017.
Never Stop Reading is more than just a bookshop.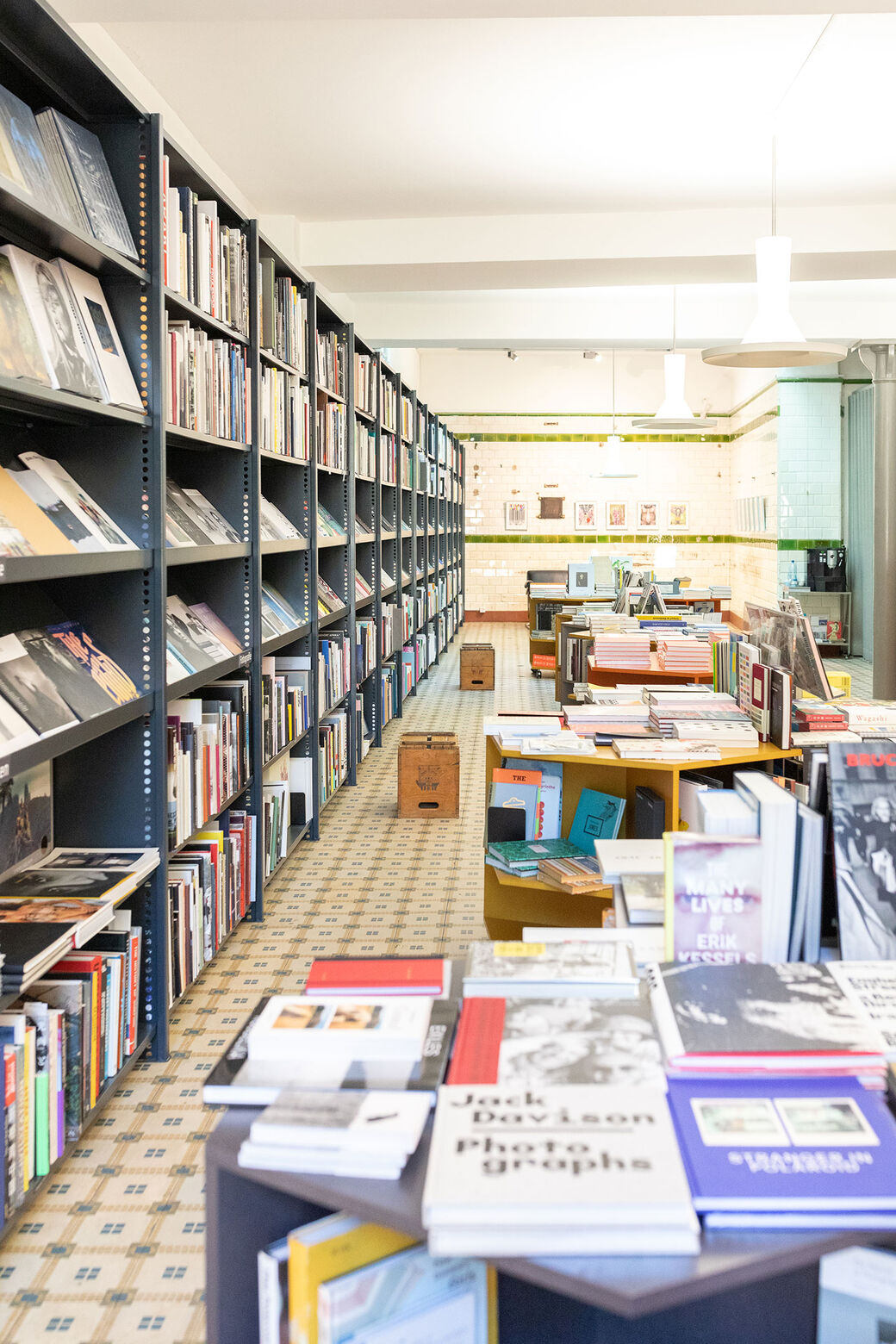 The owners of the bookshop come from the world of publishing at Scheidegger & Spiess and Park Books. 'The job offer came as quite a surprise,' recalls Nora. She had previously been working in the bookshop Buchhandlung sec52 for almost ten years. But she decided to embark on a new adventure.
Never Stop Reading is more than just a bookshop. 'It's supposed to be a meeting place,' says Nora. They regularly host art previews and hold exhibitions. These are curated by photographer Sabina Bobst. 'By offering a wider range of events, we reach more people,' says Nora. Although Nora and her colleague Denise Zumbrunnen can hardly complain about a lack of customers. 'The location is perfect,' says Denise, who has managed the business together with Nora since 2018.
Never Stop Reading is situated between the Kunsthaus art museum and Cabaret Voltaire. This means that tourists on Zurich's art trail often discover the shop by accident. But the exclusive bookshop is also recommended in various travel guides.
Despite this, most of their customers are still Zurich locals. 'We do very well from word-of-mouth advertising,' says Nora. Because the shop concentrates on books about art, design, photography and architecture, Never Stop Reading attracts a lot of customers who work in these fields.
Never Stop Reading has a very international range.
Customers often know exactly what they are looking for. And if they can't find the publications they want in the shop's large selection, Nora and Denise are on hand to help. 'We can order practically any title to arrive in store the next day,' says Nora. She often travels to book fairs in Switzerland and abroad, which means that Never Stop Reading has a very international range.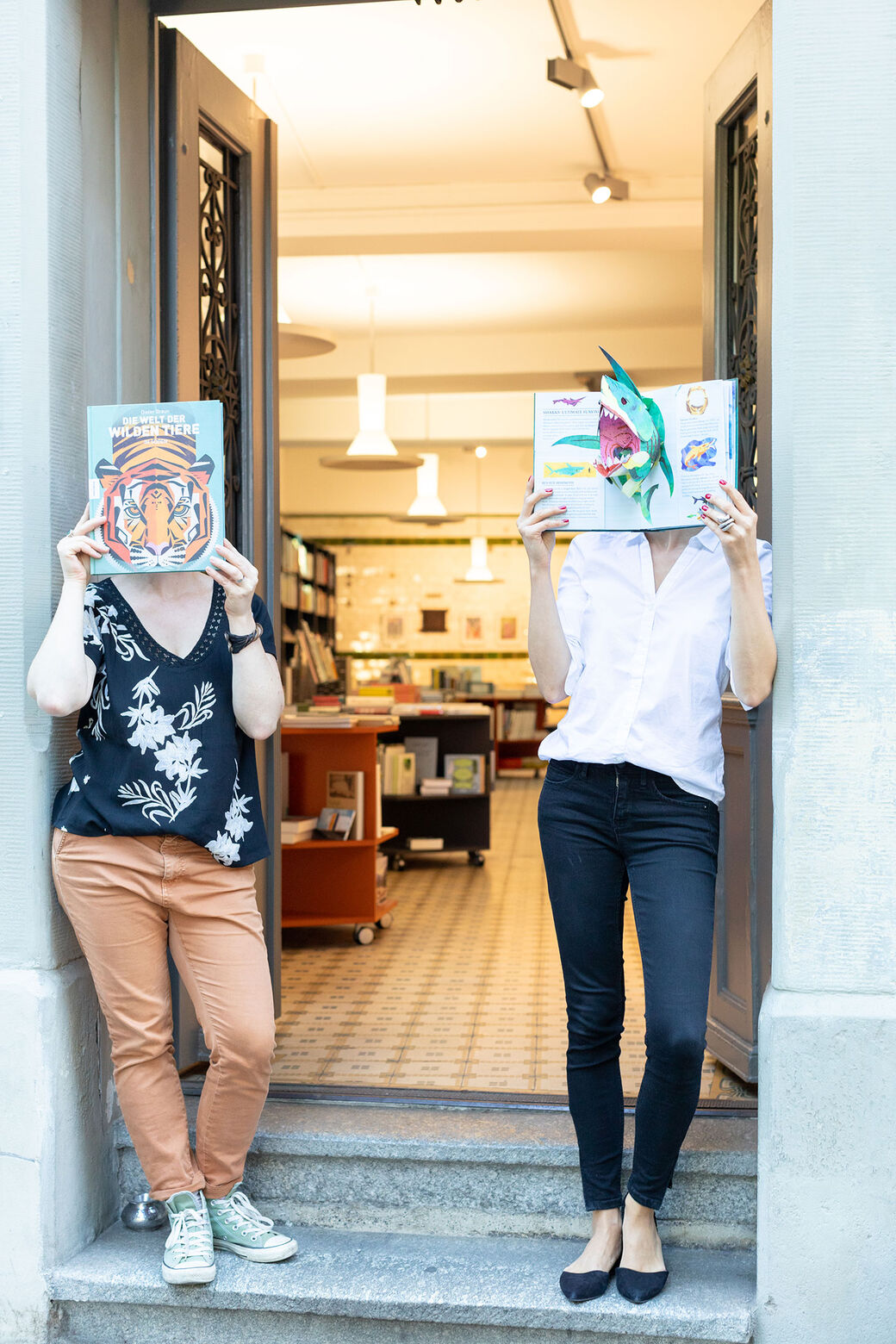 The selection also features illustrated novels, graphic novels and children's books. The latter is a particular passion of both the managers. 'Aesthetics play an important role in this,' says Nora. This means that these picture books often end up on the shelves of collectors rather than in children's bedrooms.
Address
Never Stop Reading
Spiegelgasse 18
8001 Zurich
+41 44 578 09 35
Website
Opening hours
Tuesday to Friday, 10 am to 7 pm
Saturday, 10 am to 5 pm
View posts by interests, or use the proximity search and additional filters.
Try it out
.
Save posts as favourites – simply click on the heart symbol in the upper right corner of the post.