26 Rose Garden
Some of Gaby Wittwer's guests don't even realise they're in a vegan restaurant.
Not far from Wipkingerplatz, you'll find 26 Rose Garden, a spacious restaurant that is famous for its breakfasts and lunches. Everything is vegan, but that doesn't mean going without – Gaby Wittwer even serves up vegan croissants and fish fingers.
For many years, the Rosengartenstrasse in Wipkingen was mainly known for its traffic noise. But this busy road still had room for a little piece of home. At her shop, 26 Rose Garden, Gaby Wittwer sold salvaged country house-style furniture after brightening it up with a fresh coat of paint. The tables, chairs and chests of drawers came from brothels, flea markets and liquidation sales. Gaby discovered the pleasure of restoring furniture when she was undergoing chemotherapy: 'It took my mind off the pain and worry.' Today Gaby is back to full health: 'But I want to show people that having cancer shouldn't stop you pursuing your dreams.'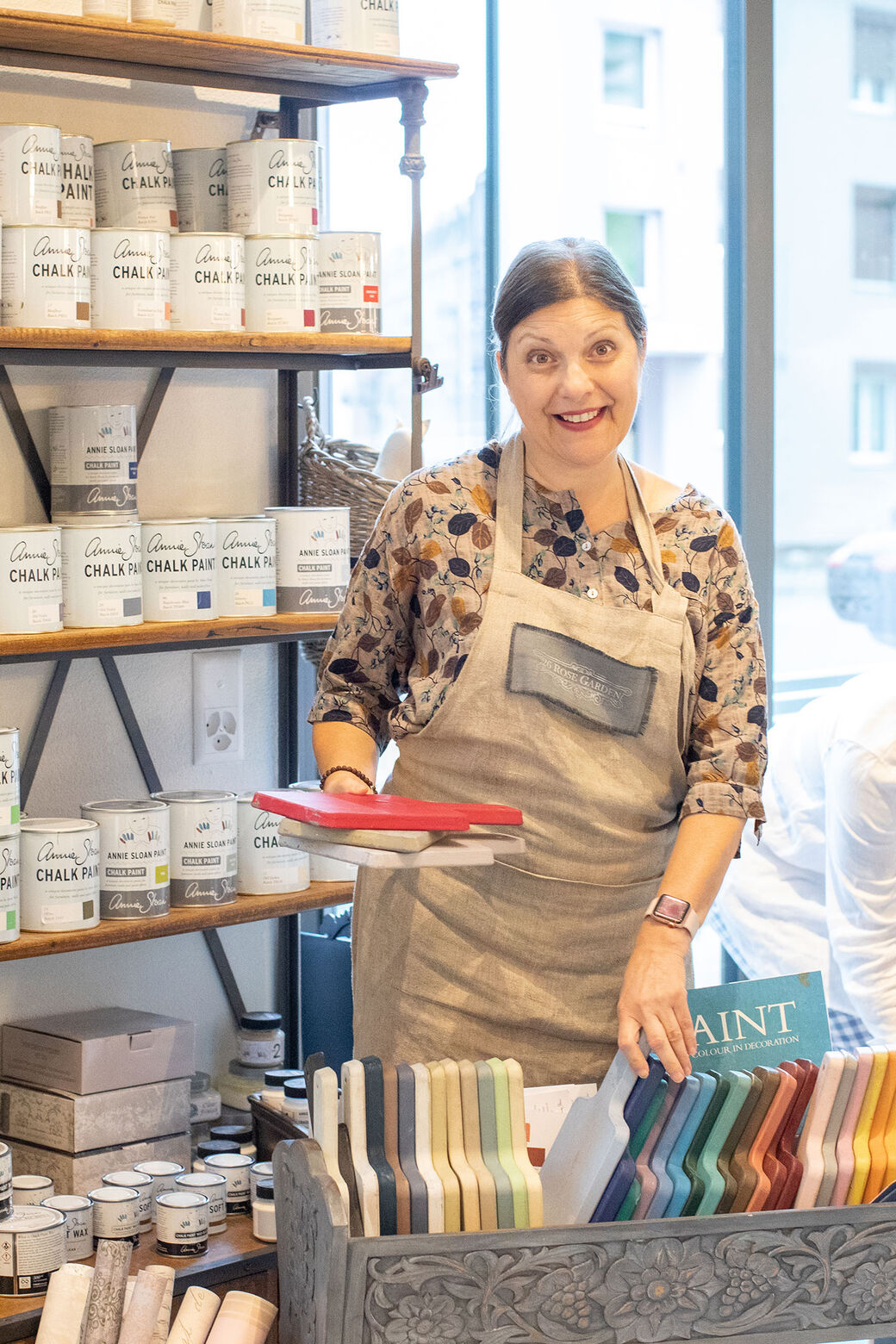 Today, 26 Rose Garden is still in the same area but has moved into different premises. And it no longer only sells furniture, but also houses a restaurant, cafe and clothes shop. Drinks and cakes can be ordered at the long counter and it offers an extensive lunchtime buffet. The shelves are filled with furniture paint and eco-friendly products like hair soaps and deodorants. One corner is devoted to The Pink Sheep, a fashion label that upcycles old clothes, such as turning discarded ski suits into backpacks.
Maybe that's what gives 26 Rose Garden such a relaxed, family atmosphere.
As the day goes on, Gaby serves all kinds of people. Construction workers, families, businesspeople, students and senior citizens all come into 26 Rose Garden. 'We're not in the trendy area,' says Gaby. Maybe that's what gives 26 Rose Garden such a relaxed, family atmosphere. 'A journalist once described 26 Rose Garden as a veggie living room,' says Gaby. She liked that.
All the food and drinks served at 26 Rose Garden are vegan, but she only makes passing reference to this fact on the website and in the cafe itself: 'I don't want to scare people off,' says Gaby, who has been vegan for nearly twenty years. She is well aware of the preconceptions that exist about vegan food: 'A lot of people instantly think "Yuk, it's all pasta and carrots!"'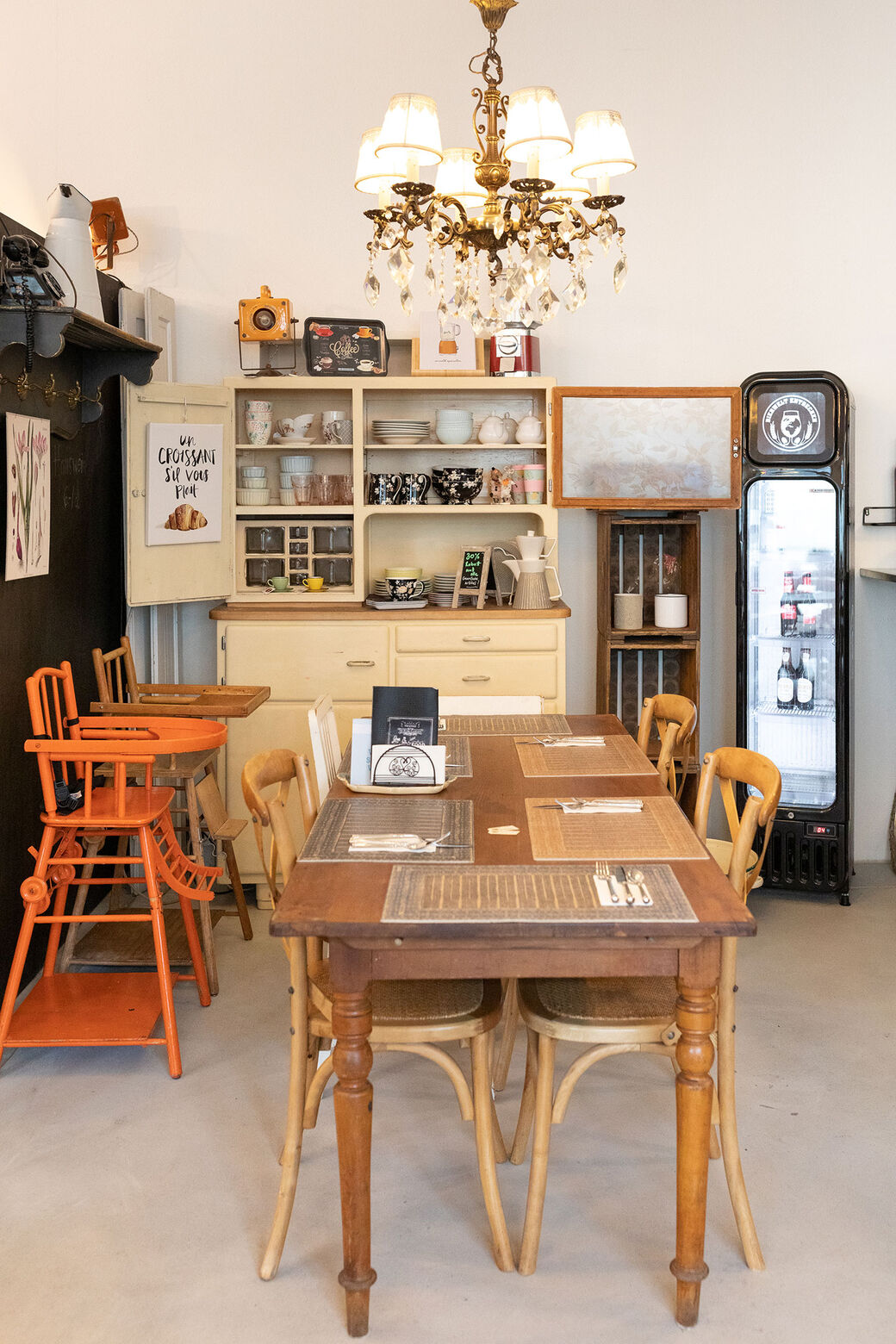 Gaby is keen to show these sceptics how varied vegan food can be – but without trying to lecture them or make a fuss. At lunchtime, the buffet features salads, soup and two hot dishes. Gaby often cooks the food herself. 'I adore cooking,' she says, 'and I love experimenting.' She has been making her own chocolate for years, and she often makes her own meat substitutes. 'But I buy the ever-popular fish fingers.' She keeps trying to make vegan cheese, 'but that's much more difficult.' Gaby rarely eats these kinds of substitutes herself, 'but I understand why people like them – particularly if they're new to veganism.'
'People come all the way from Aargau to have breakfast here,' Gaby tells us.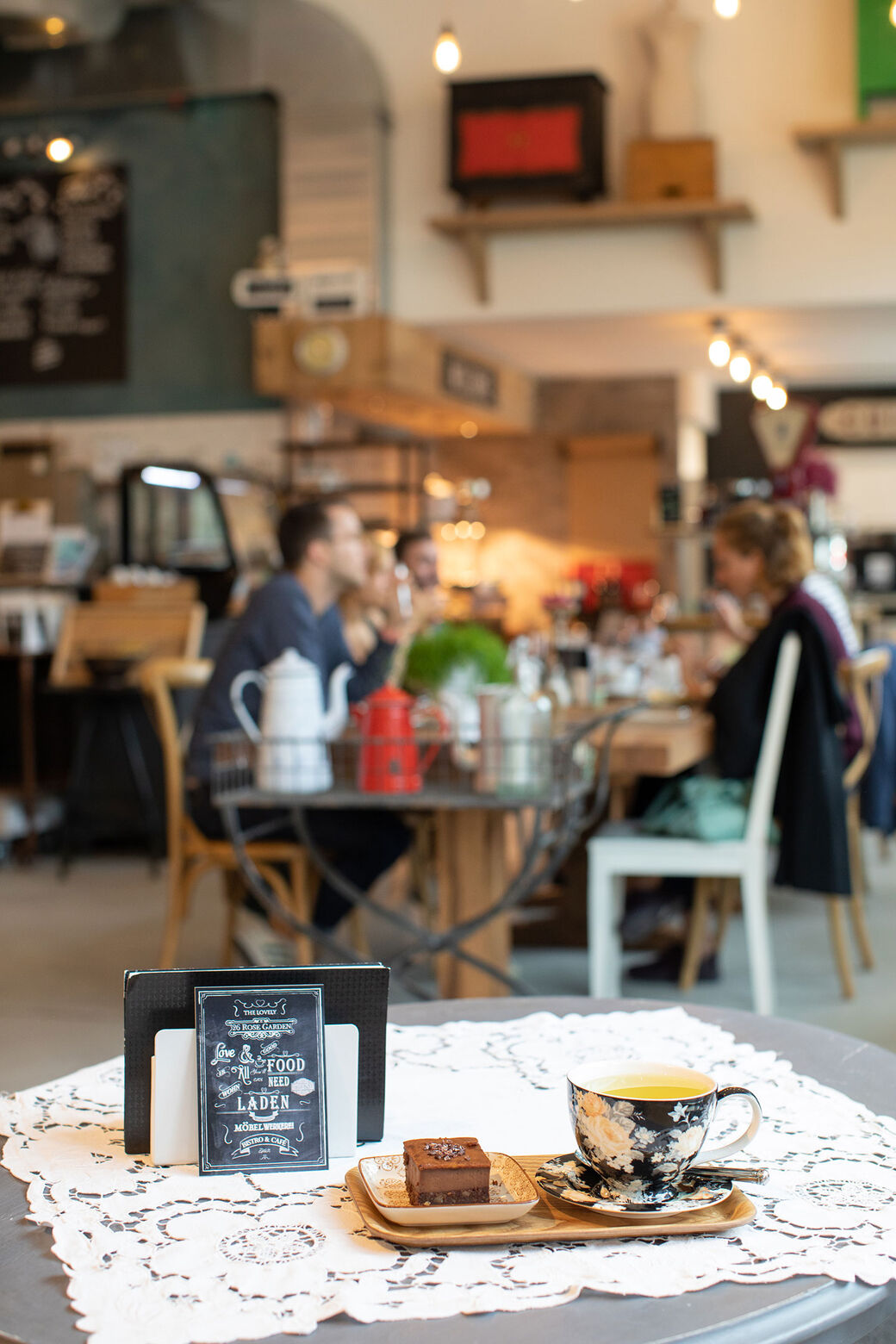 She says there are no foods she misses as a vegan, partly because there are now so many more options available. Nowadays, Gaby can even tuck into a vegan croissant. She serves these and her homemade braided bread at the popular brunches that she serves at 26 Rose Garden. 'People come all the way from Aargau to have breakfast here,' she tells us.
Gaby is keen to show these sceptics how varied vegan food can be.
The sumptuous buffet is a big draw for vegans, but non-vegans love it too. 'A lot of people can't believe it – they ask if it really is all vegan,' says Gaby with a laugh. She takes it as a huge compliment when omnivores like her food: 'They're usually more critical than vegans.'
That's why Gaby still offered her customers cow's milk until spring 2019, when she finally found a vegan alternative that 99% of her guests are happy with: 'Most people don't even notice that they're drinking a vegan cappuccino.'
Address
26 Rose Garden
Breitensteinstrasse 14
8037 Zurich
+41 44 271 05 15
Website
Opening hours
Tuesday to Friday, 8:30 am – 6 pm
Saturday, 9 am – 4 pm
View posts by interests, or use the proximity search and additional filters.
Try it out
.
Save posts as favourites – simply click on the heart symbol in the upper right corner of the post.